Ken Loach appears as a director who stands on the side of the public and the working class in the history of cinema with his films. The reason for the impressive atmosphere in his films is related to the fact that the events are about very ordinary, daily routines. The fact that the workers mention some of the difficulties they experience in their daily life also helps the audience to feel like a hero in the movie while watching their films.
Here are the Ken Loach movies that are the voice of the working class:
---
1) Sorry We Missed You – Sorry We Couldn't Reach You (2019) | IMDb: 7.6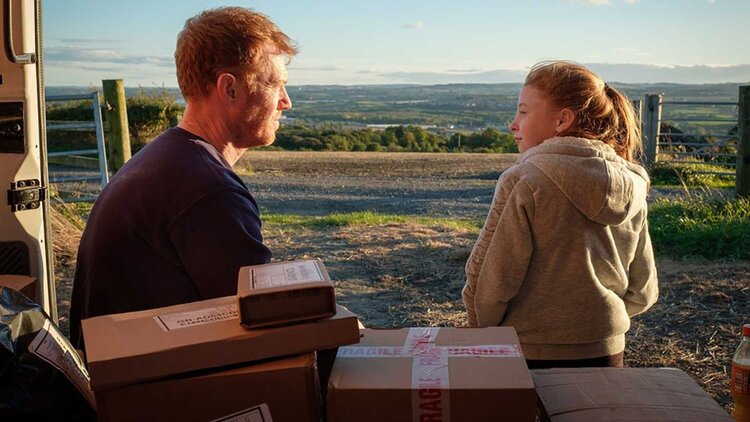 Cast: Kris Hitchen, Debbie Honeywood, Rhys Stone
Ricky and his family are affected by the financial crisis in 2008 and they are in great trouble. Because they cannot pay their debts, they are worn out both materially and morally. This family, who wants their old comfort, which they remember with longing, decide to seize every opportunity that comes their way. Their job will never be easy. One member of the family will be the delivery driver, accompanied by a minibus, while the other person will babysit. Trying not to starve their families and to hold on to life, this couple will find themselves in a big change in this troubled process.
---
2) I, Daniel Blake – I, Daniel Blake (2016) | IMDb: 7.9
Cast: Dave Johns, Hayley Squires, Sharon Percy
Me, Daniel Blake is one of the most popular movies among Ken Loach movies. Daniel Blake is a carpenter living in New Castle, but is unable to practice his profession due to health problems. Daniel, who applied for the unemployment fund for the first time in his life, has to prove that he is really sick in legal terms. But due to the complexity and disorder of the system, he cannot receive unemployment benefits from the state and starts to look for a job again in order to survive.
At such a time in his life, he forms a friendship with a woman named Katie and her young children. Katie, like her, struggles with this disorderly system and suffocating situations, while she cares for her two children alone. They will support each other during this difficult process.
---
3) Jimmy's Hall – Freedom Dance (2014) | IMDb: 6.7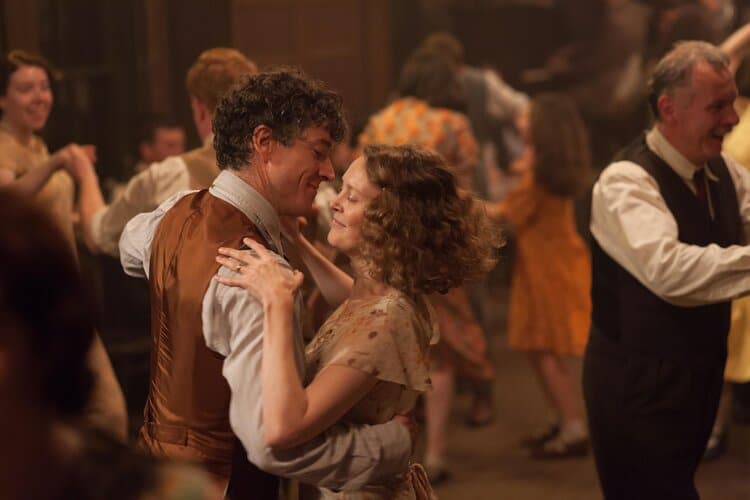 Cast: Barry Ward, Francis Magee, Aileen Henry
Jimmy, an activist, opens a public hall where the public can gather to discuss and chat on various topics, and where everyone can express themselves freely. This place, which is loved by everyone, encounters extreme reactions from the Catholic Church and some people who are against free thought. Because of all this, Jimmy lives in exile in America for ten years and returns to Ireland in 1932; but he finds a completely different Ireland in front of him.
Her main goal in coming here is to help her mother by doing the necessary maintenance on her family's farm. Although he does not want to meet with some circles and church enemies that he contradicted ten years ago, he will come face to face with them due to the circumstances. Jimmy reopens the salon he closed ten years ago and quickly regains his former reputation. However, the people who are disturbed by Jimmy's ideas will not leave him alone.
---
4) The Sprit of '45 – The Spirit of 45 (2013) | IMDb: 7.1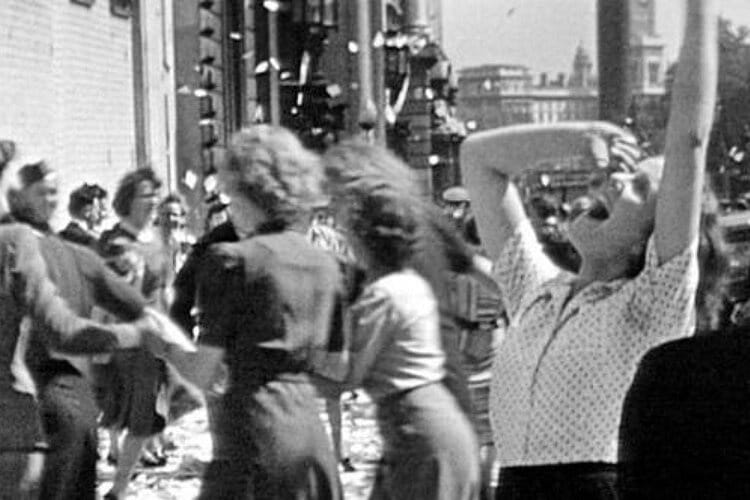 Cast: Eileen Thompson, Julian Tudor Hart, Dai Walters
Among the Ken Loach films, one of the productions that is frequently mentioned is the Spirit of 45. 1945 is the year with an important memory in Britain's history. Now Britain must heal its post-war wounds and be in unity and solidarity. The people of that period should gather as brothers and relatives and ignite the spirit of unity. This spirit is very important for everything to be equal and for everyone to be in unity. This film, which displays the spirit of that period in social and political terms, makes the spirit of 45 even more deeply felt with various interviews and audio recordings.
---
5) The Angel's Share (2012) | IMDb: 7.0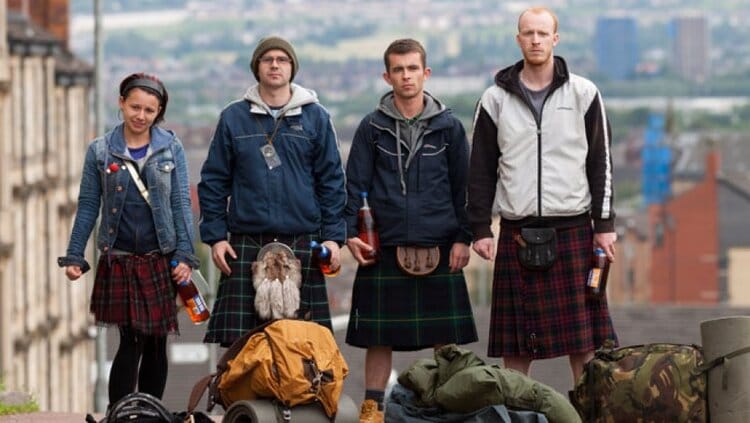 Cast: Paul Brannigan, John Henshaw, Roger Allam
Robbie holds his girlfriend's son, Luke, in his arms and promises him that he will never live up to his own destiny. Although Robbie has avoided jail time, he has to work in compulsory civil service. While doing public service, Rhino meets Mo and Albert. They all know that it is very difficult for them to get a good job because they have escaped prison time and are doing compulsory service. These men have a new plan: a plan to support them for the rest of their lives… The whiskey factory robbery…
---
6) Route Irish – The Dangerous Road (2010) | IMDb: 6.4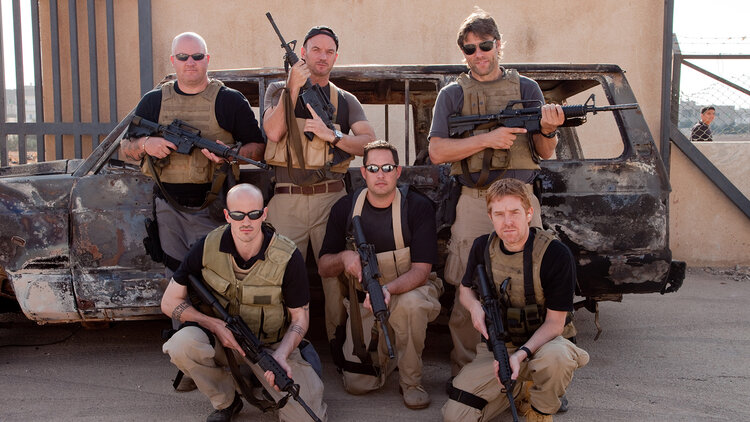 Cast: Mark Womack, Andrea Lowe, John Bishop
Two friends, who received a very good job offer after being discharged from the military in 2004, start working in a private security business in Iraq. Frankie was killed in 2007 in a place called "Route Irish", which connects Baghdad Airport, perhaps the most dangerous place of the war, to the Green Zone, where the US and British home bases are located. His friend Fergus feels that this is too much of an ordinary event and is enraged. For revenge, he sets out to investigate this murder.
---
7) Looking For Eric – Let's Play For Life (2009) | IMDb: 7.2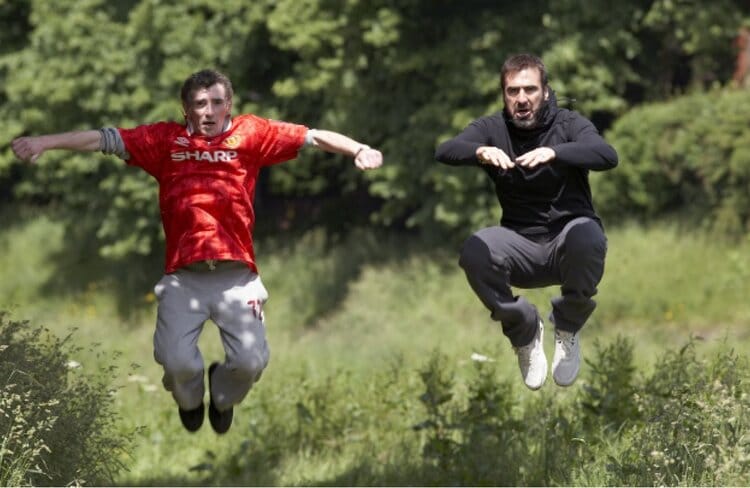 Cast: Steve Yess, Eric Cantona, Stephanie Bishop
Play At Life is one of the most admired Ken Loach films by the audience. Eric is a football lover and his profession is a postman. Middle-aged Eric is in a "midlife" crisis due to his age, and his life is getting worse every day. One day, when his son drinks a drug he uses, the legendary Eric Cantona regains his delusion. Cantona will now be his life coach.
---
8) It's a Free World – Here's the Free World (2007) | IMDb: 7.0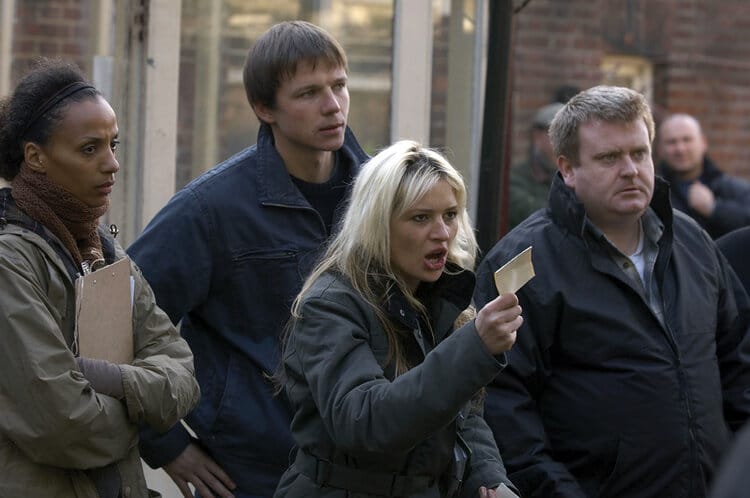 Cast: Kierston Wareing, Juliet Ellis, Leslaw Zurek
Here, Free World takes its place among the cult Ken Loach films with its subject. Angie is regularly mobbed in the office where she works. Angie, a young Essex woman who is fed up with the cruel behavior she has been exposed to at work and who thinks about her son's future, decides that she will not give in to these bullying and decides to start her own business. Angie, who started looking for a job for immigrants in the office she set up in the back of a bar in London, climbs the ladder of success one by one and earns good money. He realizes how far he can go in every action he takes with the money that turns the whole world around.
---
9) The Wind That Shakes The Barley – The Wind of Freedom (2006) | IMDb: 7.5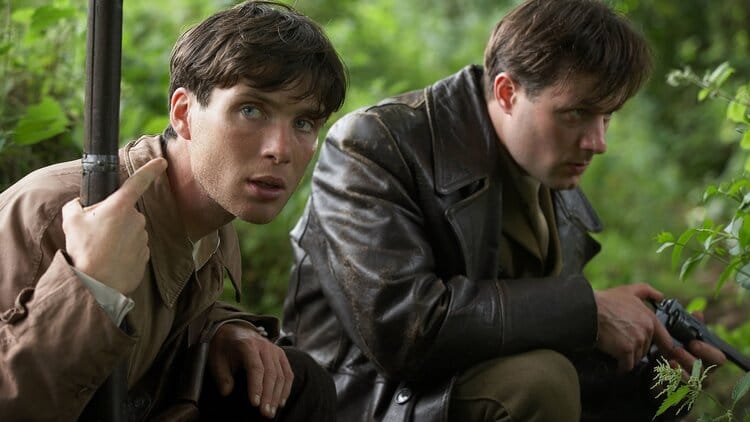 Cast: Cillian Murphy, Padraic Delaney, Liam Cunningham
The Wind of Freedom is among the most popular Ken Loach movies with its successful cast. It's 1920's… Ireland still belongs to England and exists as a colony… So much so that the violence and persecution of the Irish against the British soldiers still continues… Damien is just one of thousands of people who have personally witnessed this brutal violence. Damien, who can't help himself to remain silent in the face of all these cruel events, feels that he has to do something. He then joins the Irish republicans. But peace and some new pains that peace will bring are very close…
---
10) Tickets – Tickets (2005) | IMDb: 7.0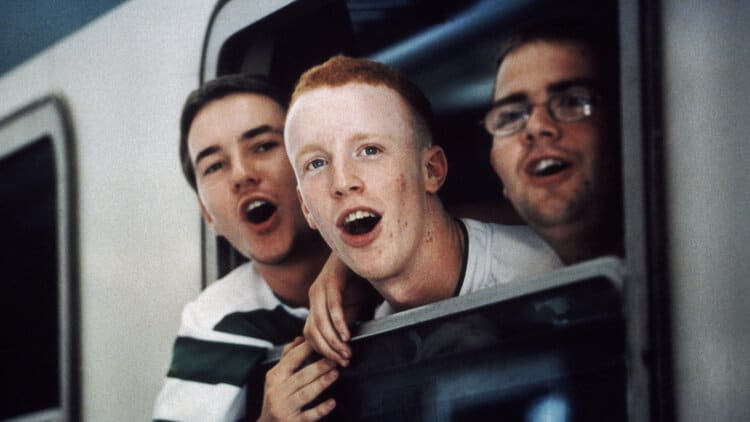 Cast: Carlo Delle Piane, Valeria Bruni Tedeschi, Silvana de Santis
An intercity train to Rome and its passengers… A professor's journey dreaming of the love he dreams of living with the woman who arranged his tickets… A general's journey with his wife and his young companion… And three Scottish teenagers going to watch the match, an Albanian refugee family, and the journeys of these two groups that continue with a ticket fight…
Consisting of three different stories, this film is a work based on tolerance, benevolence, poverty, dreaming, tolerance and respect. We witness the communication of people from different cultures, races and different countries.
---
11) Ae Fond Kiss… – More Than Emotion (2004) | IMDb: 7.1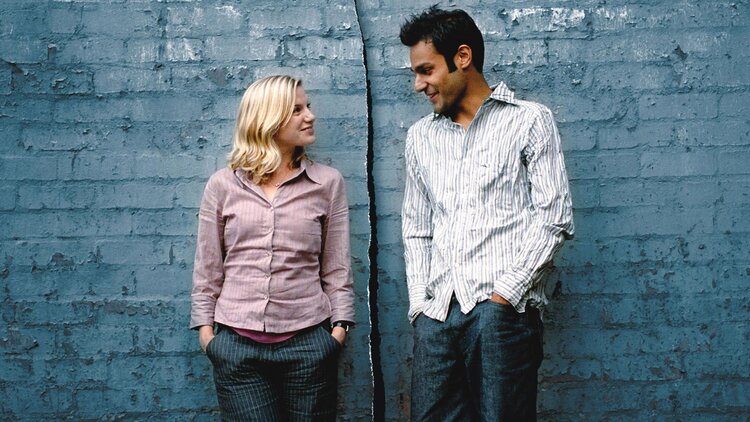 Cast: Atta Yaqub, Eva Birthistle, Ahmad Riaz
Kasım is the son of a family who immigrated from Pakistan and DJs in Glasgow's famous nightclubs. Everything changes completely when Roisin, who is her sister's music teacher, gets a job one day. These two people, who fell in love with each other at first sight, will have to fight hard and not easy because of the cultural difference.
In particular, Kasım's father is a conservative man and his family lives according to their traditions and beliefs. While Roisin's family is a full Catholic family, Kasım's family is Muslim. Both of their families do not look at each other warmly at all. However, these two young people cannot suppress their feelings, and when their relationship is revealed, the dimension of the culture clash progresses to very advanced stages.
---
12) Sweet Sixteen – Affectionate Boy (2002) | IMDb: 7.4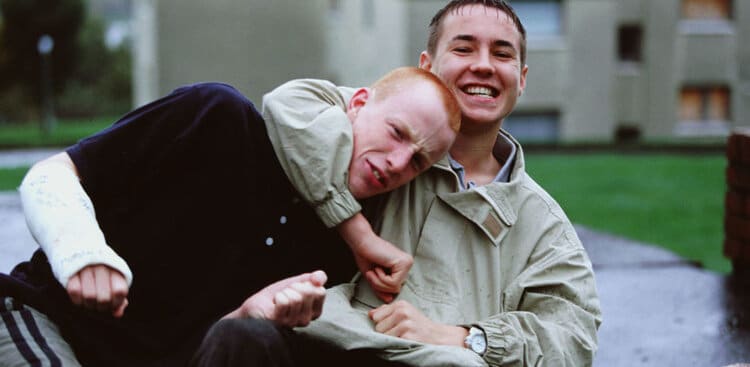 Cast: Martin Compston, Michelle Coulter, Annmarie Fulton
In this film shot in Glasgow, Liam's struggle for life, whose mother is in prison, is revealed. Liam yearns for a life of poverty and a decent family environment. Despite all the negative people in his family, he decides to create a new family for himself. On the day he turns sixteen, he will free his mother from prison and bring her back home. Until that day comes, Liam decides to make some plans, but he also needs money for his plans. For this, he will get involved in some illegal business that he hates.
---
13) The Navigators – Railwaymen (2001) | IMDb: 7.0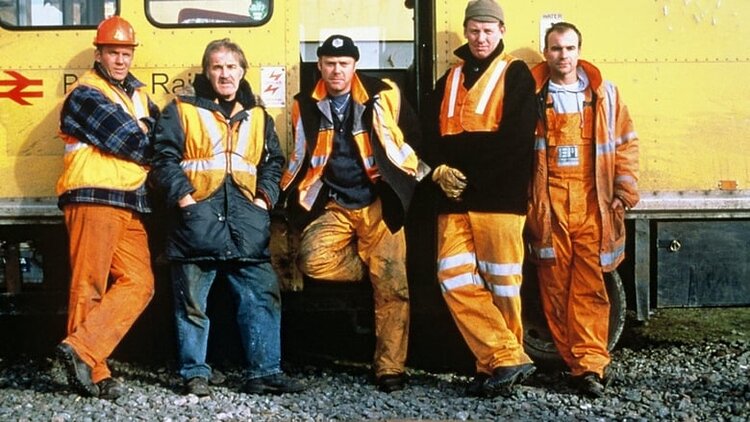 Cast: Deadn Andrews, Thomas Graig, Joe Duttine
In 1995, British Railways was sold and privatized. A single company begins to run the railways and stations. Railroad workers who have worked here for years are required to sell their skills in a competitive market. Because the aim in the new regime is to make the customers and the company profit. This will completely change the lives of workers.
---
14) Bread and Roses – Bread and Roses (2000) | IMDb: 7.0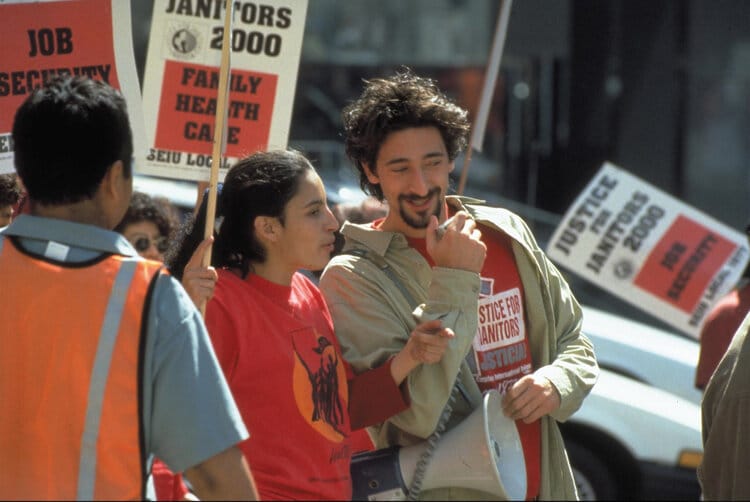 Cast: Pilar Padilla, Adrien Brody, Elpidia Carrillo
Bread and Roses tells the story of a million-dollar revolt by a group of migrant workers against their boss. First, we will follow Maya, who fled to the country as a refugee. Maya starts working as a janitor in an office building in Los Angeles, where she immigrated. But shocked by the weight of the job, Maya cooperates with Sam and becomes a partner in the fight against her capitalist boss. Adopting the principle that no one can beat organized people, "Bread and Roses" is accepted as one of the few Marxist films in the world.
---
15) My Name Is Joe – My Name Is Joe (1998) | IMDb: 7.5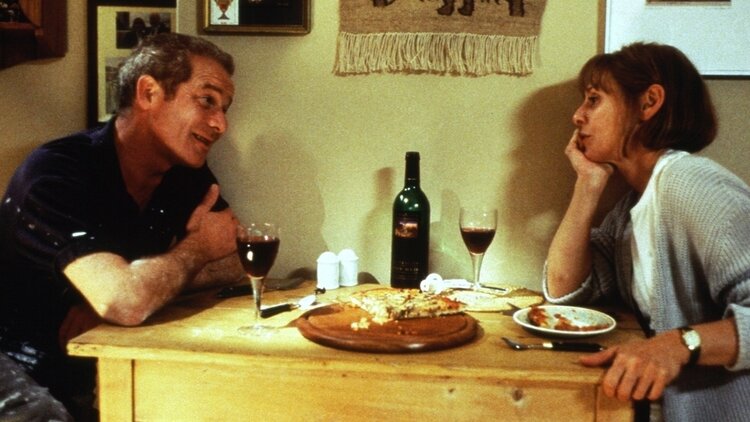 Cast: Peter Mullan, Louise Goodall, Gary Lewis
In this social realism film, 40-year-old Joe Kavanagh, like other people in Glasgow, is torn between bad jobs and unemployment. Formerly addicted to alcohol, Joe is also the coach of a football team made up of a bunch of delinquent bums. One day, he meets Sarah, a social worker nurse who saves him from a conflict with the employment agency. An incredible bond suddenly forms between the two…
---
16) Carla's Song – Carla's Song (1996) | IMDb: 6.8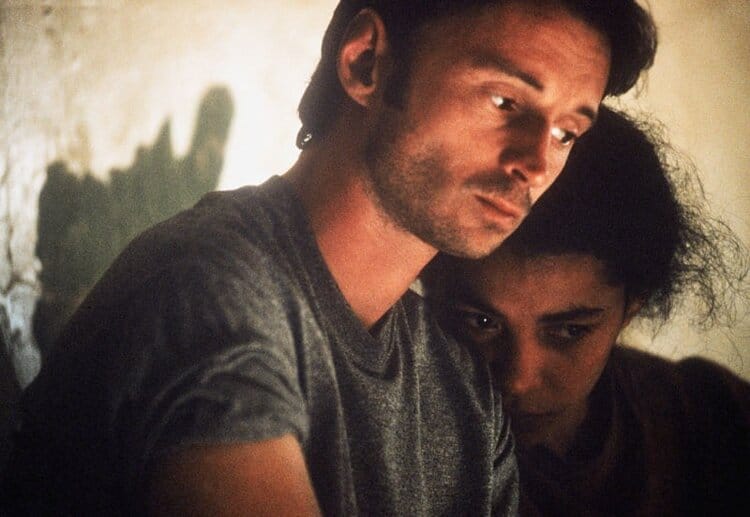 Cast: Robert Carlyle, Oyanka Cabezas, Scott Glenn
Carla is a Nigaraguan deported to Glasgow. Some difficulties and mixed environment in his own country caused him to leave the order of life and the people he loved there. In Glasgow, where he has just arrived, he meets a Swedish bus driver and love knocks on his door. These two people, who have very good times together, are shaken by an event in Carla's life. Forced to return to her home country, Carla is forced to make the hardest decision of her life.
---
17) Land and Freedom – Country and Freedom (1995) | IMDb: 7.6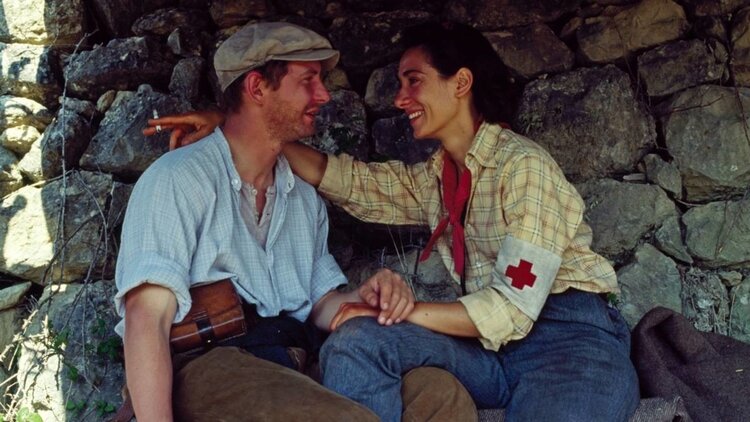 Cast: Ian Hart, Rosana Pastor, Tom Gilroy
Country and Freedom is one of the most admired movies by the audience among Ken Loach movies. It tells a love story that takes place in Spain, during the civil war. David, an unemployed young man and member of the communist party, decides to leave his fiancee and go voluntarily to war-torn Spain, where he becomes one of the army's favorite men. But he falls in love with an anarchist named Blanca, whom he met there, and they begin to fight for freedom and equality together. Until one day you realize that your enemy is not actually on the opposite side, but somewhere very close to them…
---
18) Ladybird, Ladybird – Tiny Bird, Tiny Bird (1994) | IMDb: 7.4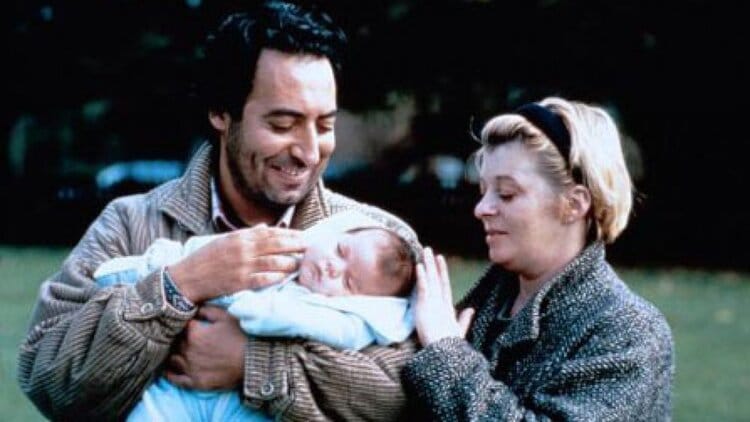 Cast: Crissy Rock, Vladimir Vega, Sandie Lavelle
In this movie, which tells a true story, we see Maggie Conlan's struggle for life. With four children, each by different men, Maggie feels lonely every day. One evening, he has to leave his children at home because his work is out, and this is where his life becomes worse than a nightmare. While Maggie is not at home, a fire suddenly breaks out and social workers take her children from her mother's house. As Maggie struggles to get her children back from social services, she meets a man named Jorge and they begin a very peaceful relationship. Just as everything is starting to work out, other troubles will come to light.
---
19) Raining Stones – Raining Stones (1993) | IMDb: 7.3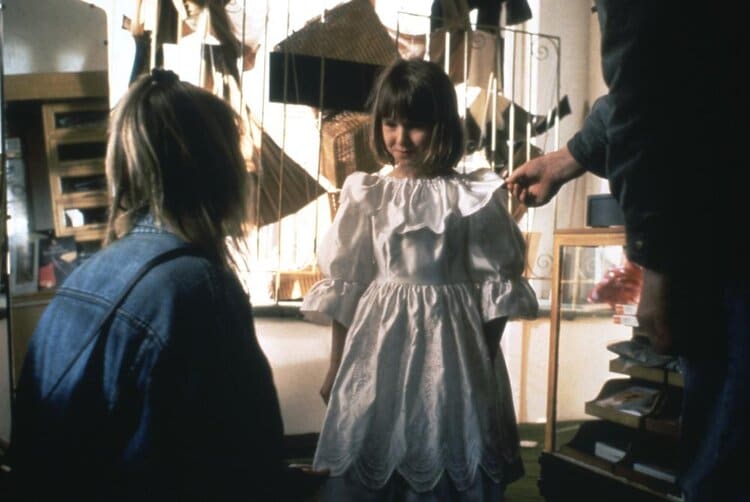 Cast: Bruce Jones, Julie Brown, Gemma Phoenix
Raining Stones tells the story of a man caught between his family and his beliefs. Bob wants to buy a new and high quality dress for his little girl whom he loves very much. In this process, Bob will question all the values, poverty, money and beliefs he believes in, and will enter a period of giving a different meaning to the word "get rid of".
---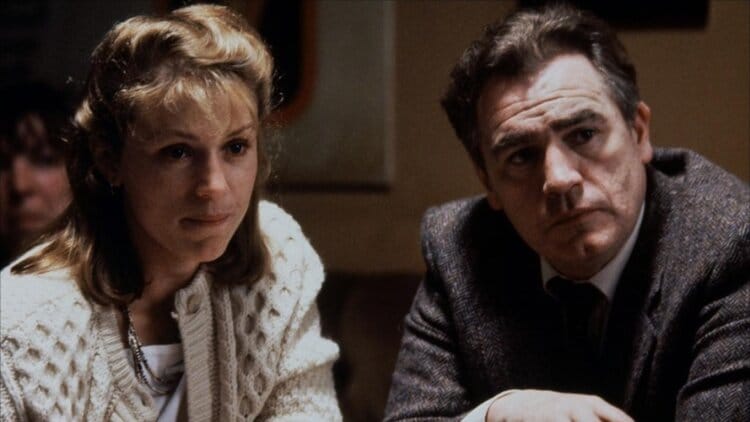 Cast: Frances McDormand, Brian Cox, Brad Dourif
A lawyer, an American civil rights defender, who was assassinated by the British, hits the spotlight like a bombshell. Paul Sullivan is a political activist working as a lawyer in Northern Ireland, which was under extreme pressure from the British and therefore could not get rid of internal turmoil for a long time. After he is mysteriously assassinated, all that remains is his girlfriend and one co-worker. Will the efforts of attorney Peter Kerrigan and Ingrid Jessner, who were appointed to resolve the case, pay off and will this mysterious murder be solved?
---
22) The Gamekeeper (1980) | IMDb: 6.4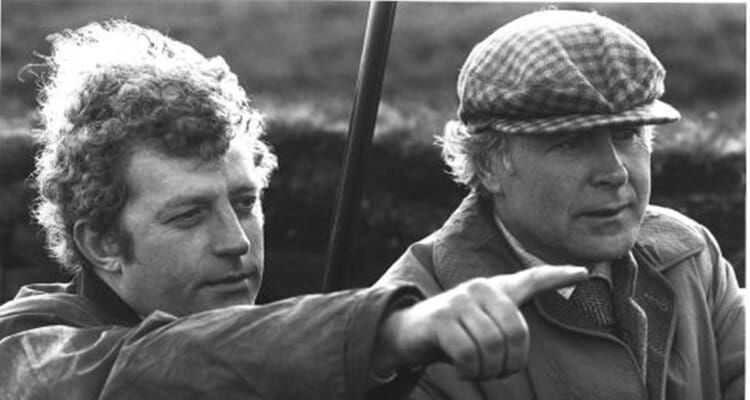 Cast: Phil Askham, Rita May, Andrew Grubb
Inspired by the novel of the same name by Barry Hines, this movie is about the experiences of George Purse, a former steel worker and now a game ranger. Purse, who is very different between where he lives and the village he goes to work, feels like he lives in two different worlds. The villagers don't like Purse very much; For this reason, Purse has to deal with many troubles.
---
23) Family Life – Family Life (1971) | IMDb: 7.6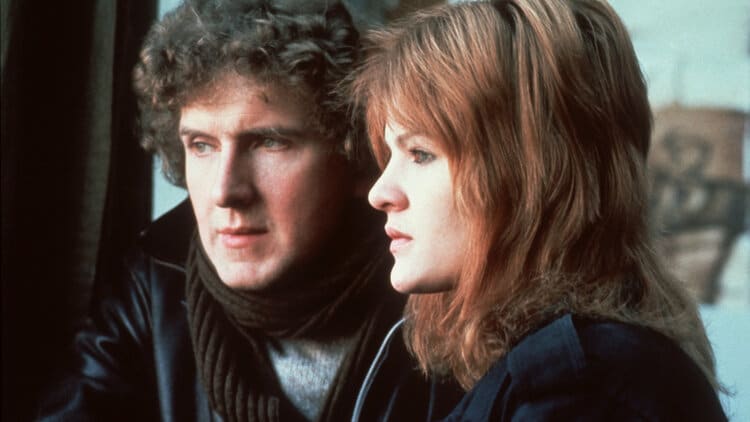 Cast: Sandy Ratcliff, Bill Dean, Grace Cave
Janice, a young mother, lives with her conservative and normative family, who belong to a middle-class family and whose daughters think they will "make mistakes" if they try to do anything themselves in life. These parents, who oblige their daughters to a prescriptive life, live with some prejudices and believe that they have to correct all the actions of their children that are against them. One day their daughter becomes pregnant and they force her to have an abortion. Daughters suffer emotional breakdown after abortion. The parents, on the other hand, accuse him of upsetting them. One of their daughters escaped from this life; but the young one is still in the family home and cannot break with them.
---
24) Kestrel (1969) | IMDb: 7.9

Cast: David Bradley, Brian Glover, Freddie Fletcher
The meaning of his life changes when fifteen-year-old Billy Casper, a working-class Yorkshire boy who is neglected by his mother and beaten by his older brother at home, decides to tame and train a falcon he calls Kes. English teacher Mr. Getting help from Farthing and his friends at school and getting more encouragement, Billy discovers a side of him that he is not even aware of, realizes why he is always unhappy and finds his life purpose. Until the biggest event of his life happens…
---
25) Poor Cow – The Fallen Woman (1967) | IMDb: 7.0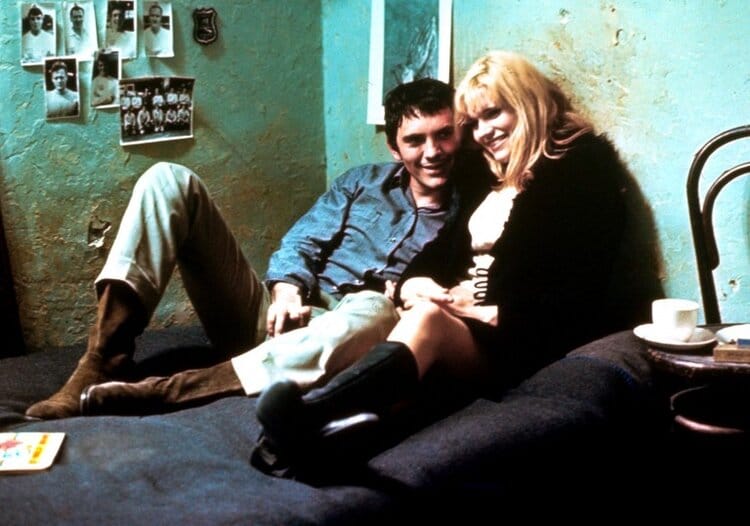 Cast: Terence Stamp, Carol White, John Bidon
Joy, a young woman, has a life full of mistakes. She marries a thief and has a child with him. When her husband goes to jail, she ends up with someone else and that person goes to jail, too. As such, Joy, who lost herself, always starts to be with these types of men from now on. Until one day, his son disappears and he realizes that he is the most important thing in his life.
This post is also available in: Türkçe