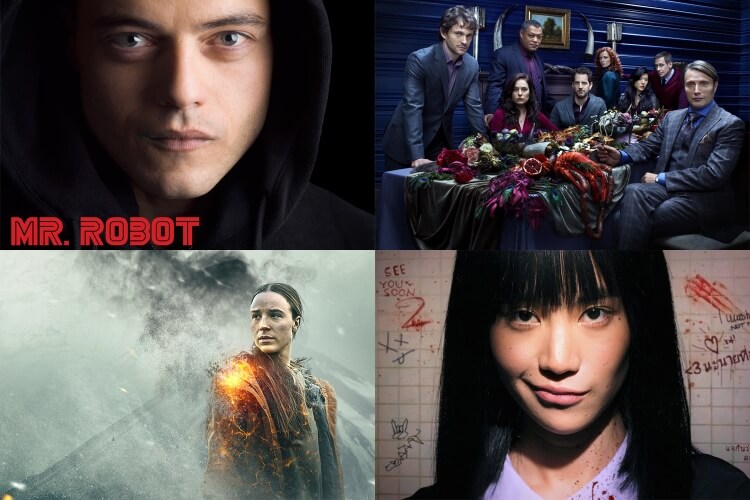 Feelings such as fear, tension and doubt are one of the most basic functions that enable people to survive and trigger their systems. Without them, humans would not have survived so successfully for centuries. Sometimes we prefer artistic ways to relive these feelings and feel that we are alive. In this list, we wanted to introduce you to the best quality thriller series that will make you doubt even where you sit. Let 's take a closer look at our list of the best thriller series together.
---
1) Hannibal (2013) | IMDb: 8.5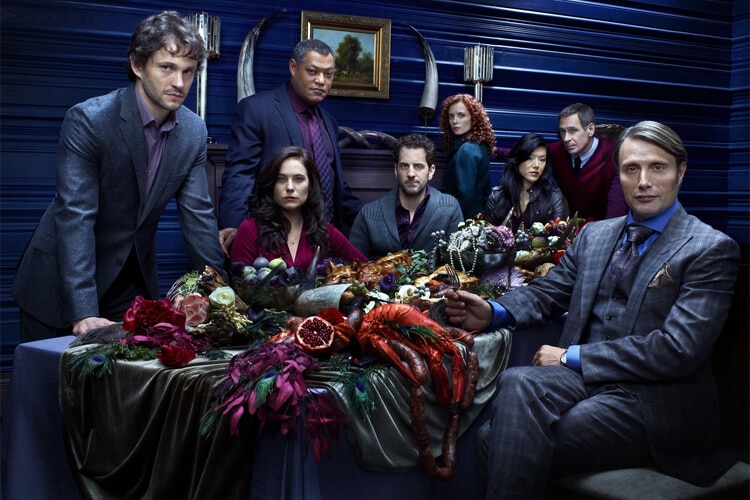 Bryan Fuller's gory musical not only pushed the boundaries of the institutions that control television, it did so in a way that defying conventions of how a lyrical TV series could look and feel.
While Mads Mikkelsen captivated audiences as the lead character by bringing sophistication to legendary serial killer Hannibal Lecter, Hugh Dancy found a way to somehow justify the psychological turmoil after every murder he faced. In addition to being frightening, the series sometimes made us nauseous, and sometimes fascinated us, causing butterflies to fly in our stomachs.
Hannibal, using the tension between a murderer and the detective trying to catch him, leaves the audience breathless. The Hannibal series never ceases to be a scrumptious meal for all your senses, even when you know the food in front of you is poisonous.
---
2) Mindhunter (2017) | IMDb: 8.6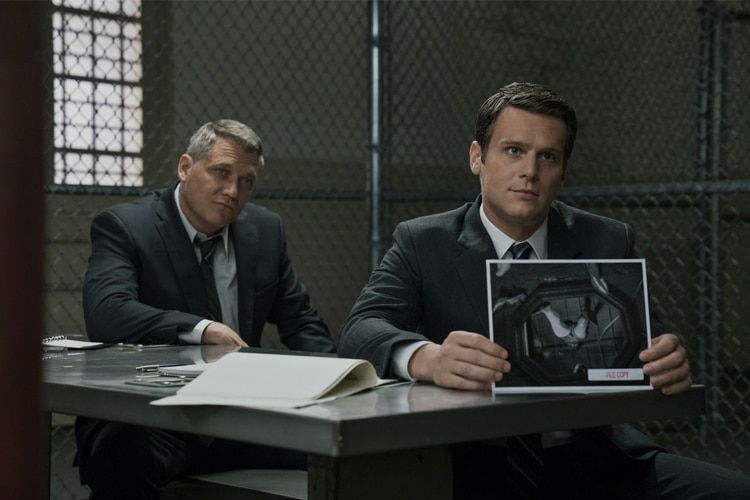 In the late 1970s, the FBI established a Behavioral Science Unit that interviewed convicted serial killers to understand the minds of criminals and the motives that underlie their delinquency. Mindhunter is the story of this unit. The series is based on Mindhunter: Inside the FBI's Elite Serial Crime Unit , a 1995 true crime book written by John E. Douglas and Mark Olshaker.
Mindhunter brings together fact and fiction by collecting the stories of real-life serial killers. Mindhunter has two seasons on Netflix, the first ten episodes and the second nine. The series focuses on the early days of criminal psychology and most of the characters are about real people.
Mindhunter is a great one-hour activity with each episode for both thrillers and people with a passion for history and true crime. The series also has a director and producer staff that will excite cinephiles. Charlize Theron is executive producer of the series, while David Fincher, who directed seven episodes and primarily serves as showrunner on the series, is producing.
---
3) Personality (2018) | IMDb: 9.6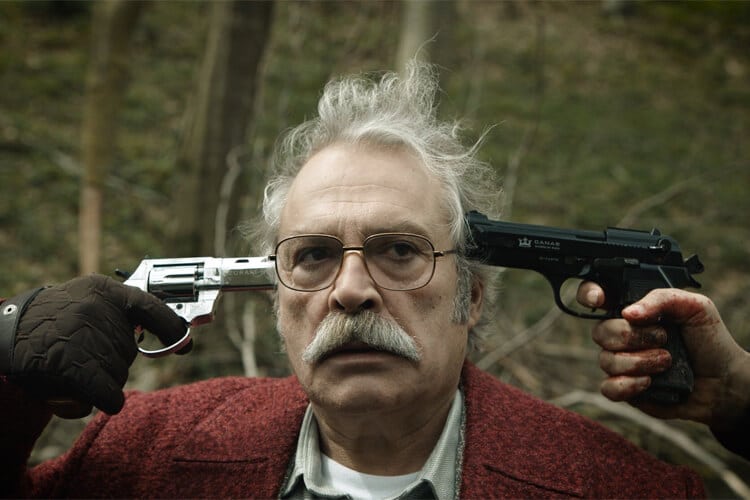 One of the thriller series we have listed is the Personality who made us all proud by bringing an Emmy award to our country. Competing with many stars, Haluk Bilginer won the Best Actor Award for his character "Agah Beyoğlu" in the series. As such, the previously underappreciated and unwatched series suddenly started to become popular again.
Agah Beyoğlu, a retired civil servant living in Beyoğlu, one of the lively districts of Istanbul, leads a very ordinary and simple life. Many years have passed since the death of his wife, and his daughter went abroad to study; Agah, on the other hand, continues his life alone after all this.
When Agah is diagnosed with Alzheimer's, all of our character's plans change and he actually decides to realize a plan he has been building for years. After all, he will neither feel any remorse nor will he be able to remember what he did. You can also watch this tense story on Puhu TV for free. Personality is also one of Turkey's first TV series shot exclusively for digital platforms.
---
4) True Detective (2014) | IMDb: 8.9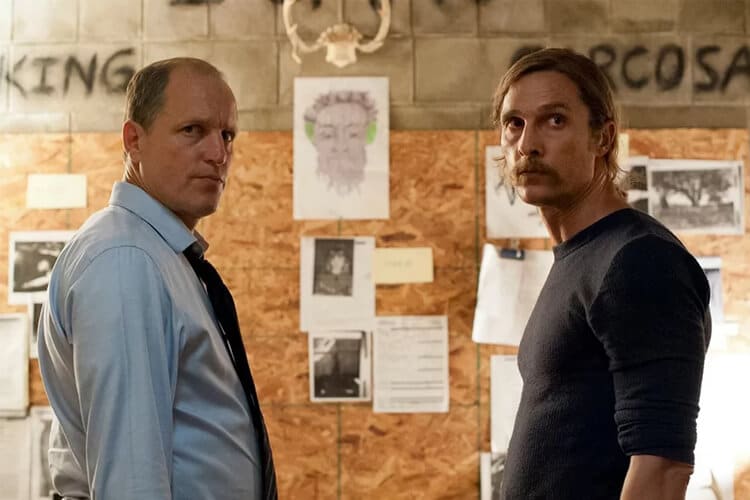 If you are tired of ordinary detective stories but still can't stop watching criminal TV series, True Detective is for you. The series is undoubtedly the kind that will fill that quality detective gap you've been looking for for years. The series consists of three seasons and each season deals with different stories, while the cast of the series changes completely.
In every season, quality players do not neglect to play. Soap opera; There are stars like Matthew McConaughey and Woody Harrelson in the first season, Colin Pharrel in the second season and Mahershala Ali in the third season. The charismatic lead detectives, who investigate the causes and perpetrators of the murders without borders, encounter different obstacles and twists every time. The series never loses its mystery and tension.
---
5) Black Mirror (2011) | IMDb: 8.8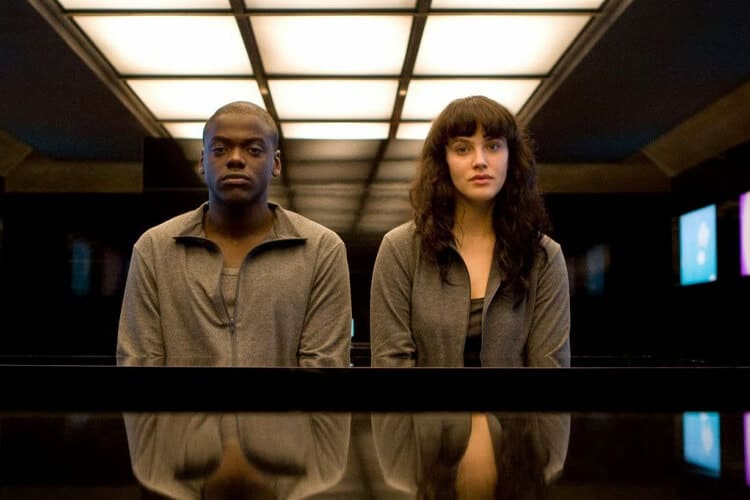 Black Mirror is a science fiction and thriller series where humanity's greatest innovations come into contact with its darkest instincts; tells us how dystopian a warped, high-tech near future can be.
The main theme of the series, which touches on a different event in each episode, is to show us how much our lives have changed as humanity progresses, and that we have started to exhibit an egocentric and isolated attitude no matter what. If you haven't watched it yet, it is a candidate to be your favorite among the Black Mirror thriller series.
---
6) Dark (2017) | IMDb: 8.8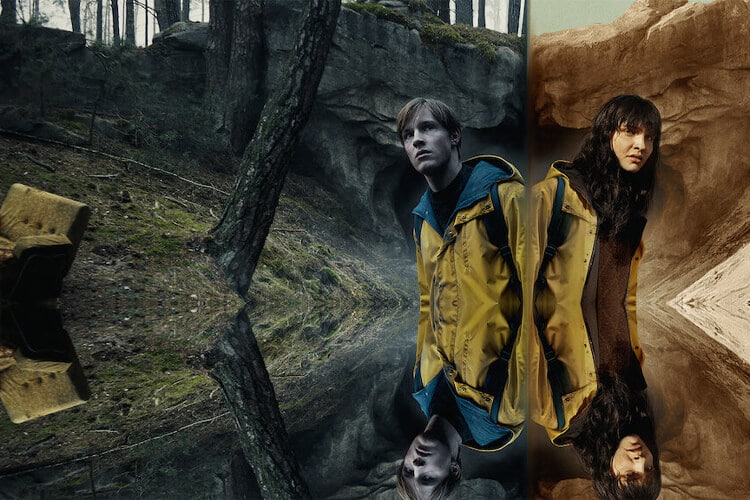 When it comes to mind-blowing sci-fi thrillers that will shake up your understanding of the universe, Netflix's first German-language original series Dark is one of the best you'll find on the streaming service. With three critically acclaimed seasons, Dark is the show for fans of the thriller genre.
The series is a must-watch for viewers who enjoy complex plots involving complex science and twisted interpersonal relationships in equal measure. This time, we get the chance to watch the events that we see in most science fiction thriller series in a different atmosphere.
Set in a town called Winden, Dark is a multi-generational thriller that spans various time periods and uses a number of classic science fiction concepts. It is an intense psychological drama dealing with four families and the otherworldly conflicts that tear them apart.
---
7) Dexter (2006) | IMDb: 8.6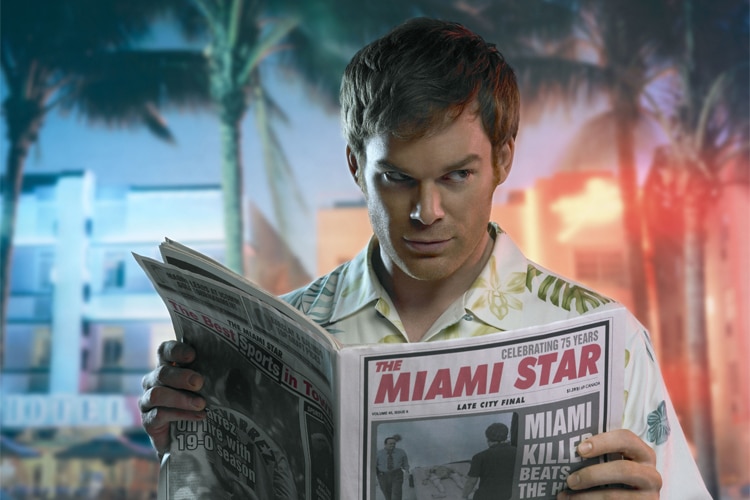 Dexter is a series most of us are familiar with from its years on CNBC-e. After all these years, the character has truly become our favorite serial killer. Still, there may be some readers who have never watched the series before.
Miami's bloodsplatter analyst Dexter Morgan's concept for bringing vigilante justice to serial killers is brilliant and leaves audiences thrilled to have this knife-wielding killer at home. Trying to lead a normal life with his wife and son, Dexter's impulses always come back, pulling him unstoppably to the side of the most depraved.
Case to case, murderer to murderer, the show reinforces our fascination with blood, and as it happens, Dexter necessarily deceives his friends and fellow cops. But it's her relationship with her detective sister, Debra, that gives the show's heart and real risks. No one can dispute the excellence of the first few seasons, even though recent seasons have flopped a bit.
Moreover, a surprise awaits those who have finished the original first seasons of the series. Dexter, which has a solid place among the thriller series, is getting ready to appear in front of its fans again with its ninth season after seven years. It's good to keep that in mind too if you're going to start the first eight seasons.
---
8) Robot (2015) | IMDb: 8.5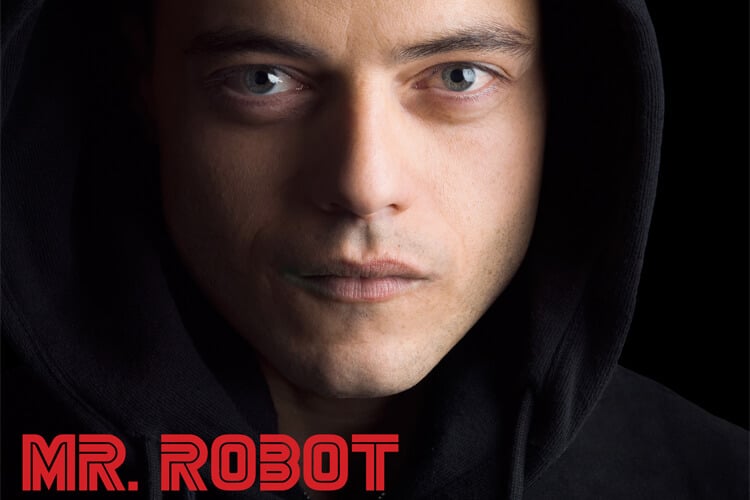 Mr. Robot is a thriller that tells us how brutal and brutal the cyber world can be. The cyber security expert named Elliot, who does his job perfectly but is so unstable, is also a hacker named in the virtual environment. As Elliot dives towards the dark surface of the cyber world, the tension and excitement of the series increase at the same rate. Mr. We can say that the robot is an invaluable boon for those who are looking for a different kind of thriller series.
---
9) Fold (2021) | IMDb: 7.1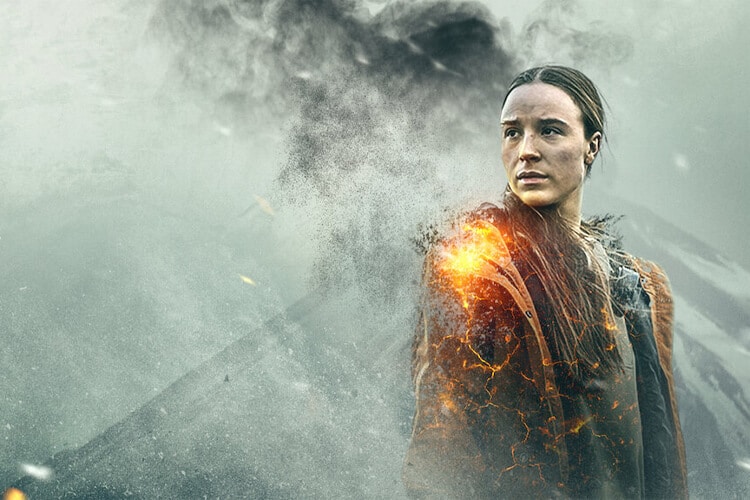 Icelandic Katla has just arrived on Netflix, but has already proven to be one of the most popular thrillers on the platform. In real life, Katla is the name of an active volcano in southern Iceland, and it's been almost a hundred years since its last eruption. The show takes place in a town called Vik near this real-life volcano and begins one year after the volcano had a major eruption. Destroyed by floods and ash clouds caused by the volcano, the town is almost completely deserted.
When a lost, ash-covered woman arrives in town, the first in a series of strange events affecting what's left of the community takes place, and all the while, a volcanologist from Reykjavik struggles to understand strange data from the volcano that could be a sign of worse things to come. With a bleak, natural setting and a mind-blowing plot, Katla's first eight-episode first season has already become a thriller fan favorite and will definitely be a good weekend watch for thriller seekers.
---
10) Girl From Nowhere (2018) | IMDb: 7.7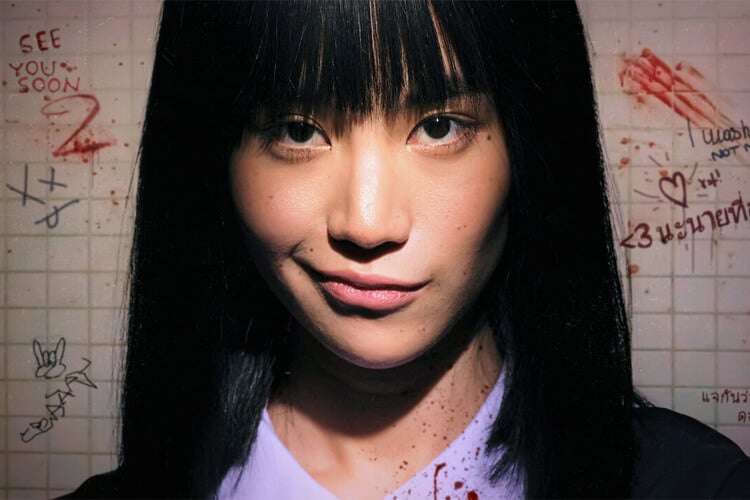 Far Easterners are one of the first to come to mind when it comes to horror cinema, and they have inspired many cult horror movie series, but they have never been able to stand out globally with their horror series. The Thai anthological mystery series Girl From Nowhere is one of the scariest on this list.
The series presents the stories of Nanno, a mysterious girl who constantly transfers from school to school and reveals the secrets and hypocrisy of the people she meets. He tells people's flaws and mistakes from a perfect perspective, with spooky stories that leave a strange feeling in his audience.
While the stories in the anthology are mostly unconnected, they all share common themes of punishment and revenge. Nanno is an almost extraterrestrial creature pretending to be a monster straight out of a horror manga, and the fact that the people he meets are usually worse, adding to his fears even more.
---
11) Behind Her Eyes (2021) | IMDb: 7.2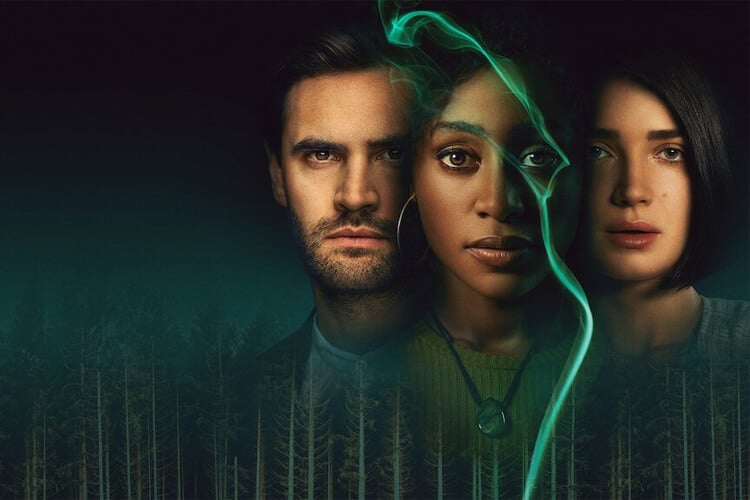 The British thriller series Behind Her Eyes is about a complicated love triangle that turns into a nightmare full of unexpected events and surprises. Based on Sarah Pinborough's novel of the same name, Behind Her Eyes debuted on Netflix in February 2021 and has since built up a dedicated fan base.
Series creator Steve Lightfoot has previously worked on a number of popular TV shows, including Hannibal and Marvel's The Punisher. The series is not a series that will appeal to everyone, and you have to be patient and endure to watch the good parts.
With its first season of only six episodes, Behind Her Eyes will be good for those looking for psychological drama that will be finished quickly and embellished with light erotic touches. You can watch the series on Netflix, only the first season has been released at the moment.
---
12) American Crime Story (2016) | IMDb: 8.4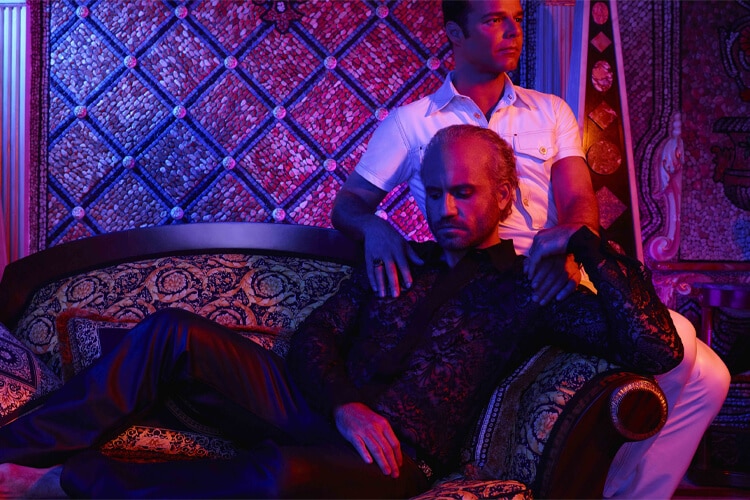 Following a format similar to American Horror Story, this true crime anthology is one of the most popular thrillers on Netflix. Each season of American Crime Story revolves around a different case, each based on the books. With real events leading to dramatic tension, the series has been a huge hit since its debut on FX in 2016.
The show's The People v. Its first season, titled OJ Simpson, followed the famous murder case of OJ Simpson. Jeffrey Toobin's The Run of His Life: The People v. The season, based on the book by OJ Simpson, received tremendous acclaim and gained him a large audience. The series also has a second season, The Assassination of Gianni Versace, which aired on FX in 2018.
In its second season, as the name suggests, it deals with the strange and complex story behind the assassination of famous fashion designer Gianni Versace. Contrary to the classic detective series, the series makes us watch almost everything that happened in the second season, from the eyes and minds of the criminal.
The People v. OJ Simpson came to Netflix in 2017 and has been a mainstay of watch lists worldwide ever since. After all, the only thing more exciting than detective fiction are true crime stories, and American Crime Story is at the pinnacle of the genre. But unfortunately, American Crime Story is no longer available on Netflix Turkey.
---
After our list of thrillers, you can also check out these series lists:
This post is also available in: Türkçe