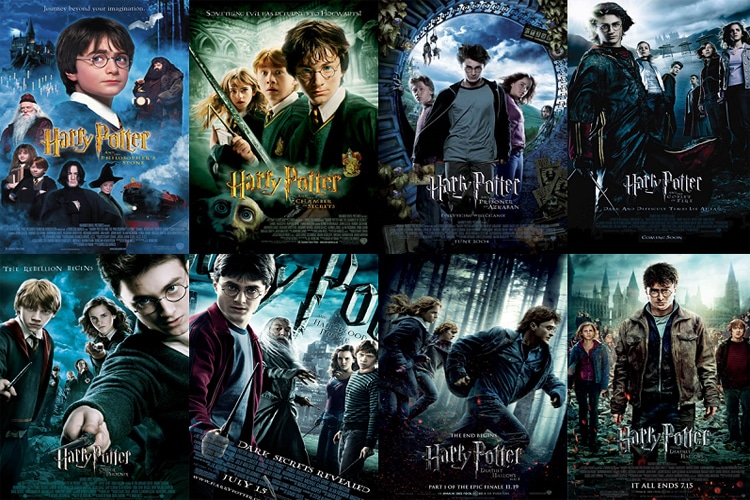 Harry Potter films, which many generations of people from all walks of society have read, heard and watched; perhaps, have occupied the imagination of many of us for a long time. Our series, in which a little boy saves a whole world, has established his throne in the hearts of many of us. For those who first read the books and patiently waited for him to come to the white curtain, the film series was a separate excitement. The Wizarding World continues to grow even in 2021 and continues to introduce us to new worlds, new heroes. For those who still don't watch it, and for those who are wondering, we are telling you about the Harry Potter films series.
---
All the Harry Potter movies that have appeared on the big screen:
Harry Potter and the Philosopher's Stone
Harry Potter and the Chamber of Secrets
Harry Potter and the Prisoner of Azkaban
Harry Potter and the Goblet of Fire
Harry Potter and the Order of the Phoenix
Harry Potter and the Half-Blood Prince
Harry Potter and the Deathly Hallows Part 1
Harry Potter and the Deathly Hallows Part 2
---
1) Harry Potter and the Philosopher's Stone (2001) IMDb: 7.6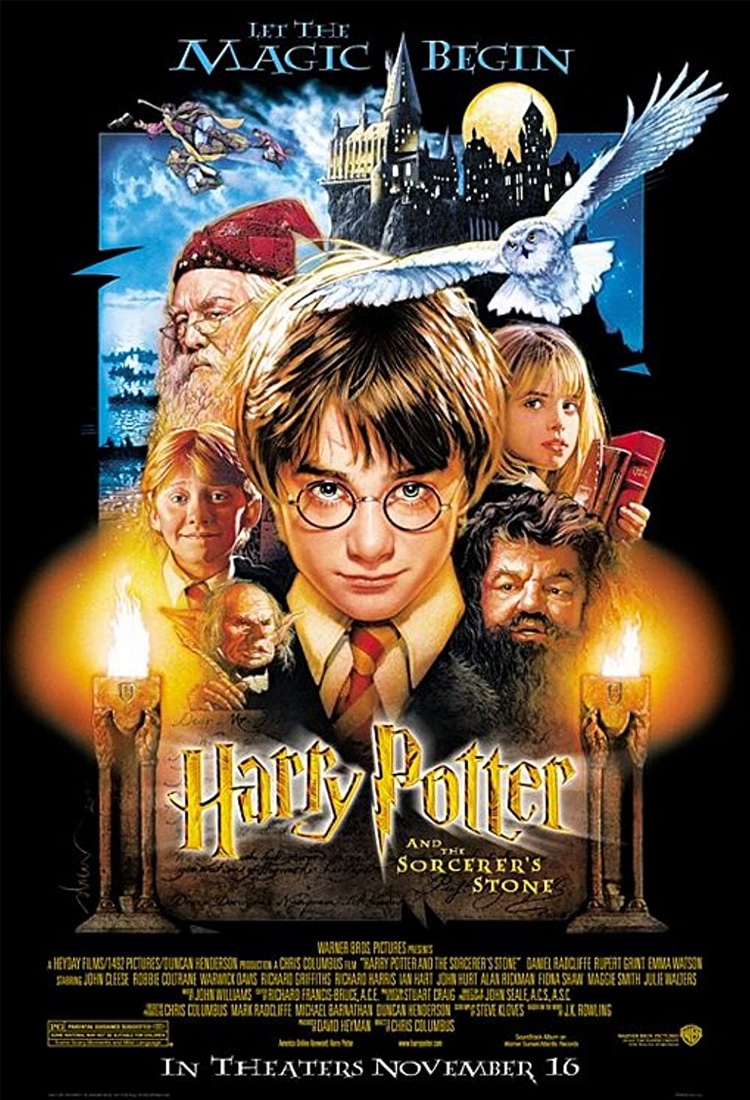 In our first film directed by Chris Columbus, the life of Harry, who lives with his uncle Vernon, aunt Petunia and their son Dudley, is about to change in a flash because he lost his family. Living in London, Harry receives a letter one day from a place called Hogwarts School of Witchcraft and Wizardry.
In this letter, it is written that he is a magician and has been invited to study at this school, but Harry cannot read this letter. One day, Hagrid, half giant, half human, goes to visit Harry to tell him that he is a wizard. Unable to believe what he is hearing, Harry suddenly finds himself shopping for school supplies and then choosing the house where he will settle down at his school.
Harry also learns at this school that his parents were killed by an evil wizard named Voldemort. Voldemort also wanted to kill him, but failed and remains in a weak and frail form. Harry, who is quite famous in his first year of school, gets stuck in the mystery of the philosopher's stone with his two close friends Ron and Hermione and they embark on an adventure.
---
2) Harry Potter and the Chamber of Secrets (2002) IMDb: 7.4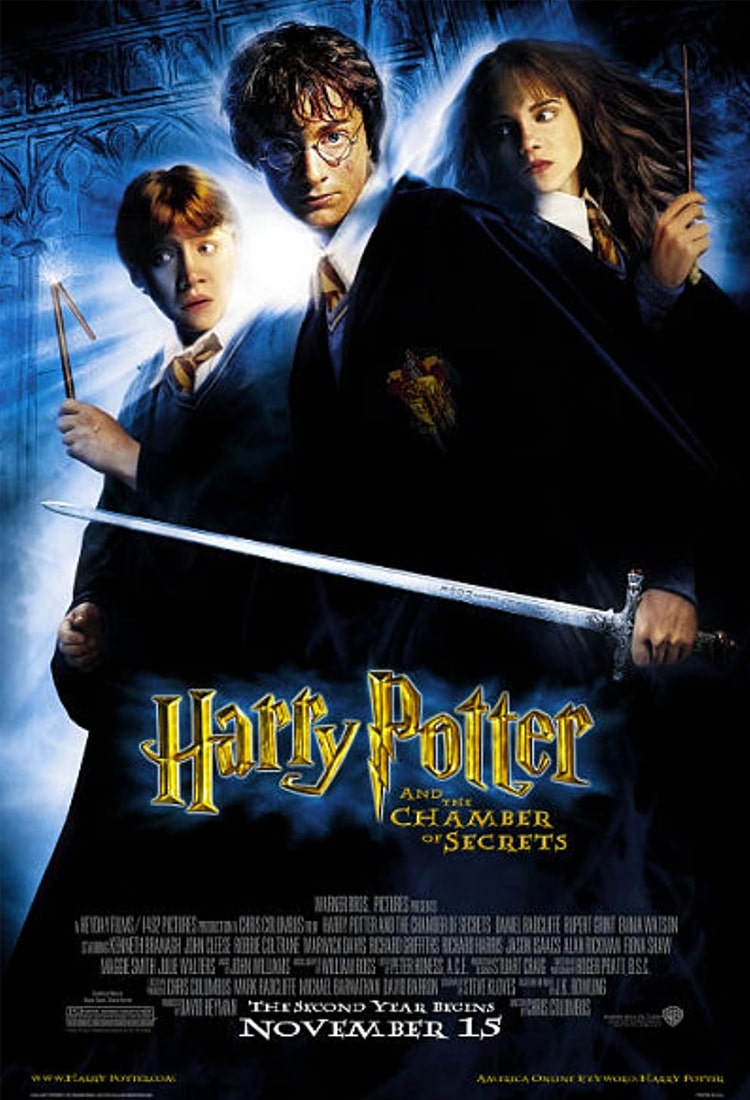 Going back to his second year, Harry encounters a thousand and one setbacks. The first of these begins when a house-elf named Dobby comes to his house and tries to persuade him not to return to school this year. Harry naturally does not accept this.
Dobby then pours cake on Uncle Vernon's guest. Punished for this, Harry, is rescued by his friend Ron and his brothers from the house where he is imprisoned. Afterwards, they all take the way to Platform 9 ¾. While everyone is checking in comfortably on the platform, Ron and Harry are late and take their father's flying car and head to school. They are almost in danger of being expelled from school.
And when they finally get to school, the setbacks in the school never end. The students are petrified by a mysterious creature, and this is due to the fact that the doors of a place called the Chamber of Secrets have been opened again. No one knows the exact location of this place. Later that year, Harry discovers that he can speak snake language and obtains a diary that he learns belongs to a man named Tom Riddle.
---
3) Harry Potter and the Prisoner of Azkaban (2004) IMDb: 7.9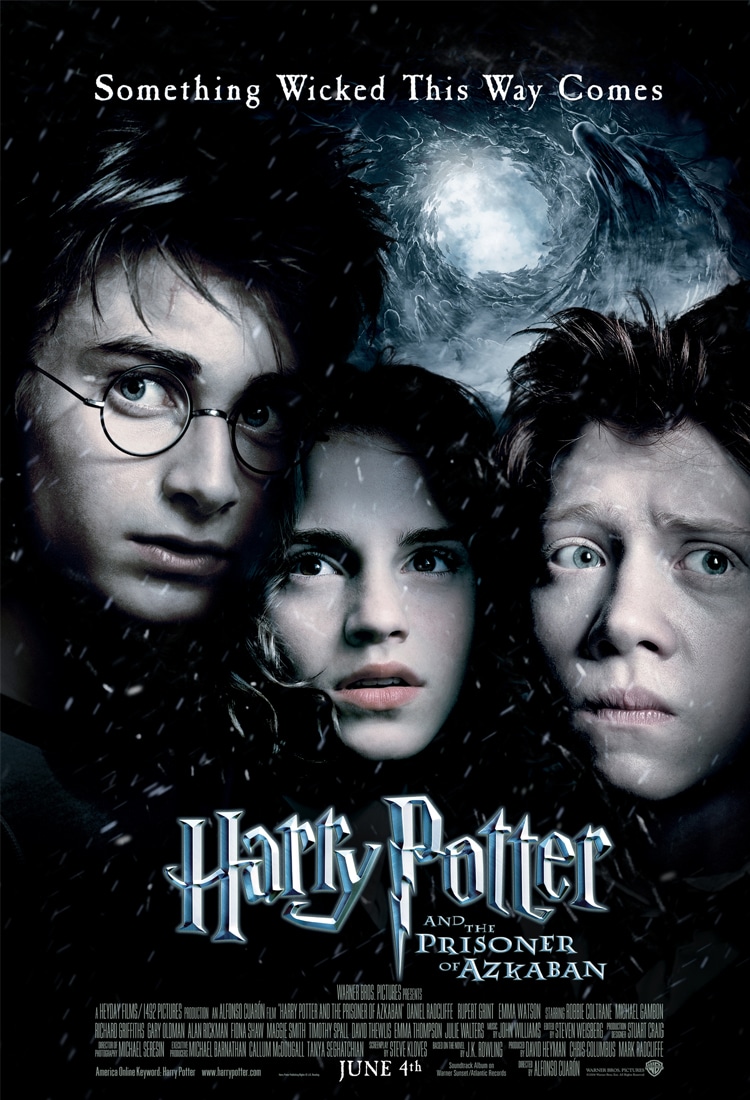 Prisoner of Azkaban, the third entry in the series, has an interesting place among Harry Potter movies. Prisoner of Azkaban, the longest and best-selling book in the series, became the least watched Harry Potter movie at the box office. In the movie, Professor R. J. Lupine, the new teacher of Defense Against the Dark Arts, joins the cast. Meanwhile, killer Sirius Black makes a successful escape from Azkaban prison.
Azkaban's guardians, the Dementors, are placed by the Ministry of Magic to protect the Hogwarts school and search for Sirius Black. Throughout the film, Harry learns a lot of new information about his past. So what kind of history does our hero Harry have with this runaway killer? How can Hermione take so many classes in one semester? Let's watch, let's see!
---
4) Harry Potter and the Goblet of Fire (2005) IMDb: 7.7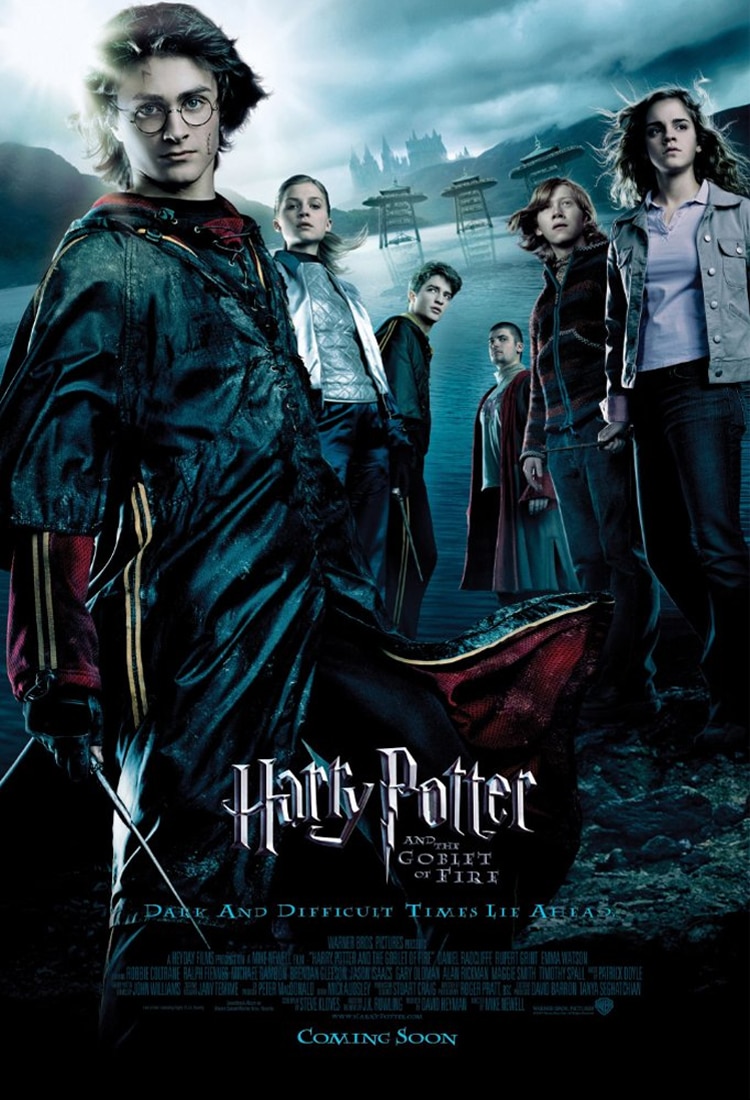 In the fourth year of our heroes, Hogwarts is hosting a legendary event. Three European schools participate in this event, called the Triwizard Tournament. One student is selected from each school to represent that school. This choice is made thanks to a magic chalice called the Goblet of Fire. The three selected this year are Viktor Krum, Fleur Delacour and Cedric Diggory.
However, interestingly, Harry's name comes out of this glass and events begin. Chosen as the fourth champion, will Harry be able to complete three seriously difficult missions and claim the trophy? Will Lord Voldemort be reborn with this series of events? This movie, which is full of action and adventure, is my favorite of your writer.
---
5) Harry Potter and the Order of the Phoenix (2007) IMDb: 7.5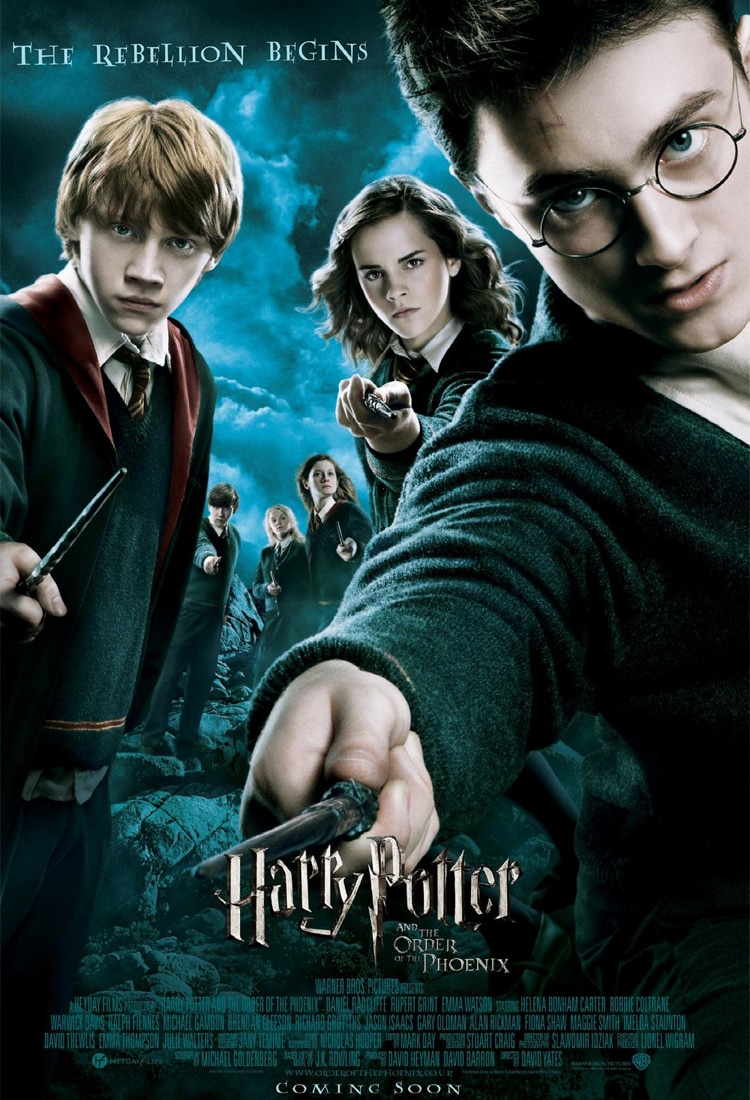 With this movie of the series, Harry Potter movies get rid of the childish atmosphere and start to get dark and serious. At the beginning of the movie, Harry and his cousin Dudley are attacked by Dementors in Little Whinging. He later learns that the Ministry of Magic does not believe that Lord Voldemort has returned.
After overcoming expulsion, he returns to school, where he learns that some of his friends don't believe him about Voldemort. In addition, there are many realistic and disturbing dreams that he sees. In his fifth year, when so many things have come together, it is Professor Umbridge who challenges Harry the most.
Umbridge, who came to school as the Ministry's representative, will be the new Defense Against the Dark Arts teacher. They soon learn that the Dark Lord is chasing a prophecy concerning Harry and the two of them. This new information will spark a revolt among the Hogwarts students, the secret organization Order of the Phoenix, the Ministry of Magic, and the Death Eaters.
---
6) Harry Potter and the Half-Blood Prince (2009) IMDb: 7.6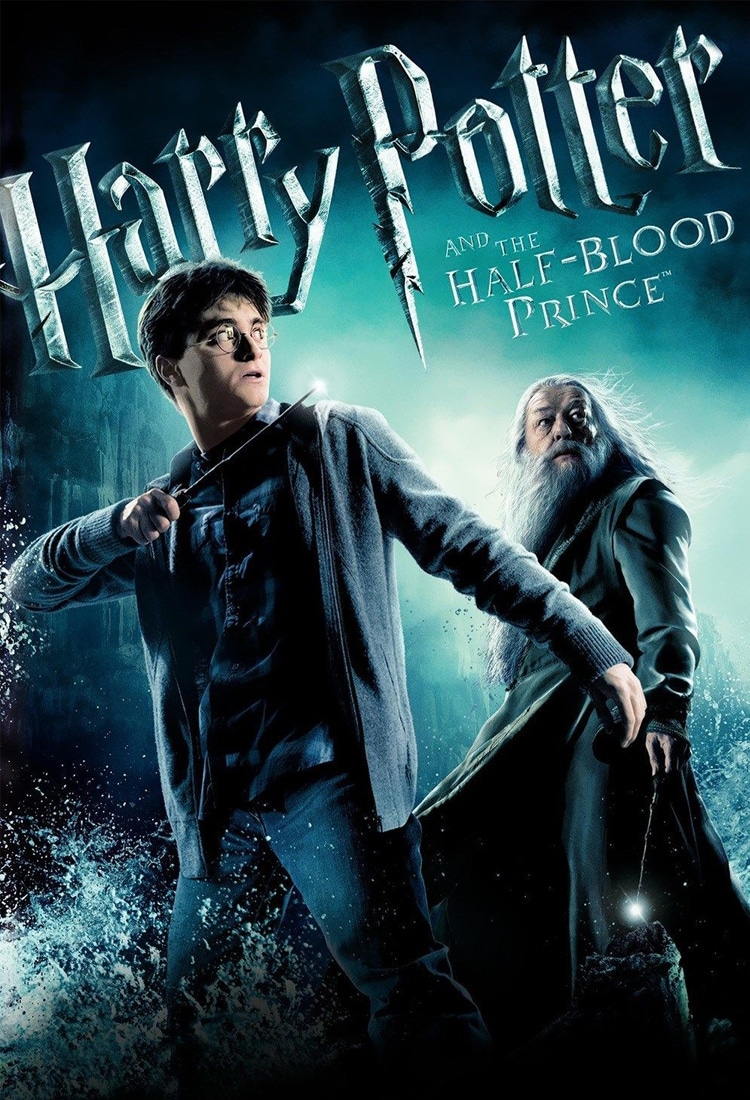 In their sixth year at Hogwarts, the Golden Trio witness the terror wrought by Voldemort in the Wizard and Muggle (human) worlds. Beloved school principal Albus Dumbledore persuades former potions professor Horace Slughorn to return to school. There is a hidden reason behind this turn. Harry finds an interesting and secret potions book in his potions class.
On the inside cover of the book it is written that he belongs to someone nicknamed "Half-Blood Prince". During this time, Draco Malfoy finds it difficult to fulfill a task assigned to him by Voldemort. Harry and Dumbledore are secretly looking for ways to destroy the Dark Lord. Will Harry, who needs to ask Professor Slughorn's help for this, be able to succeed in this?
---
7) Harry Potter and the Deathly Hallows – Part 1 (2010) | IMDb: 7.7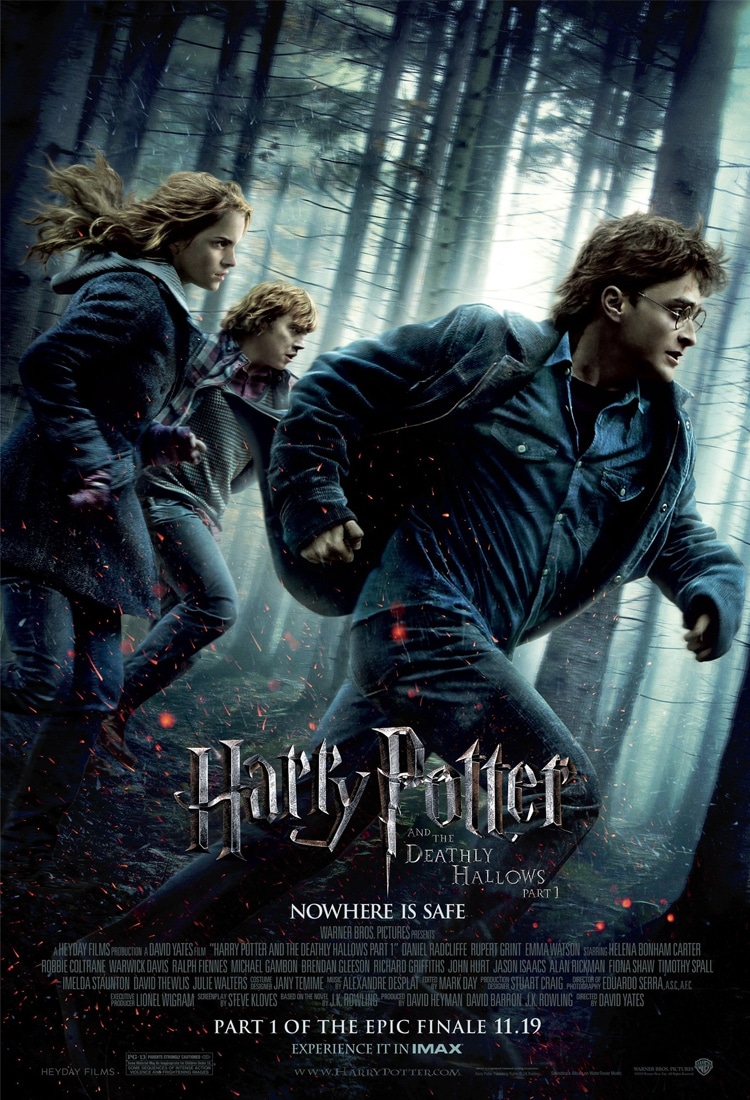 At the last exit before the bridge, so to speak, the Golden Trio is thrown on a mission to destroy the Horcruxes, after the unexpected end of the previous year. The Horcruxes are the secret weapon behind Voldemort's immortality. This year, which should be their last year at Hogwarts, would be a lie in a way as a result of the collapse of the Ministry of Magic.
This year marks the beginning of a journey for the Golden Trio of snatchers, Death Eaters, mysterious Death Eaters. Voldemort's connection with Harry will become even stronger. The beginning of this journey will be a journey that challenges their friendship and family ties.
---
8) Harry Potter and the Deathly Hallows Part – 2 (2011) | IMDb: 8.1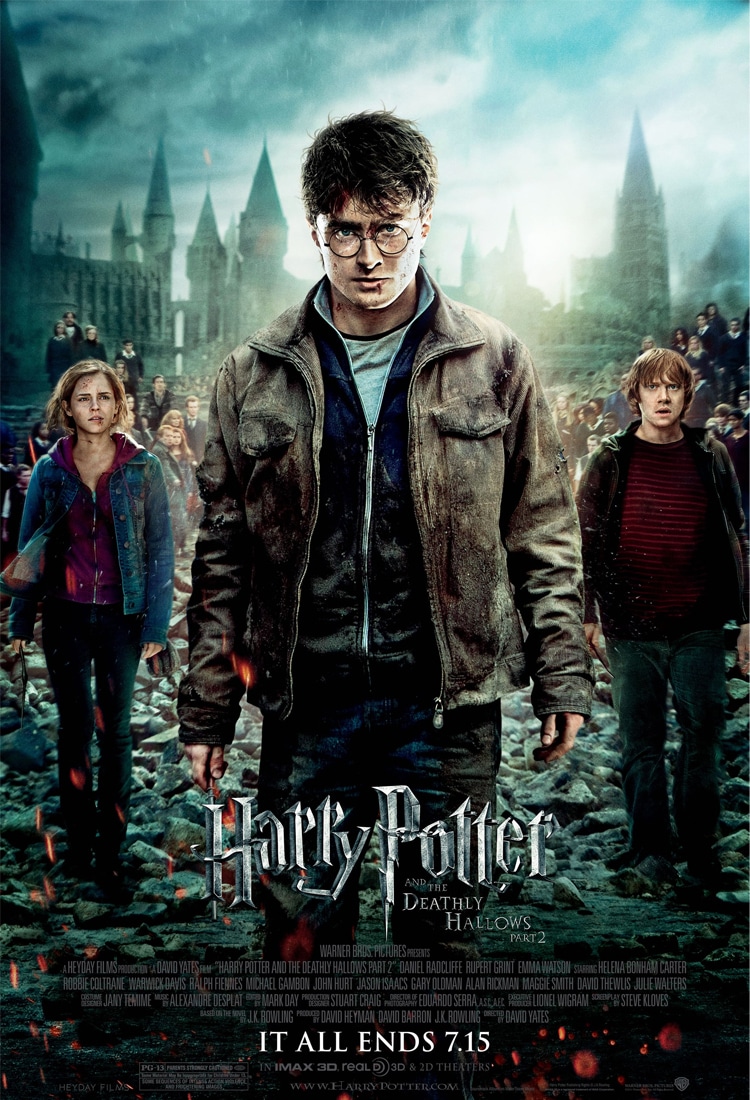 In the previous film, a Horcrux is destroyed, and the Golden Trio, having learned about the importance of the Deathly Hallows, continues to search for other Horcrux. Meanwhile, Voldemort seizes the Elder Wand. He becomes aware of the journey that Harry and the others are on. As a result of this, he goes to Hogwarts and starts a war.
Continuing to destroy the Horcruxes one by one, Ron, Harry and Hermione return to school for one last battle. With this return, they will put up a final defense against the dark forces. The Harry Potter movies series also ends with this movie.
---
The Wizarding World doesn't end with the Harry Potter movies:
J.K. Rowling has written many other books in addition to this series. The Fantastic Beasts series is being adapted for the big screen. So far, two movies have been released, and the third is on the way. Let's take a look at these movies together.
---
1) Fantastic Beasts and Where to Find Them (2016) | IMDb: 7.3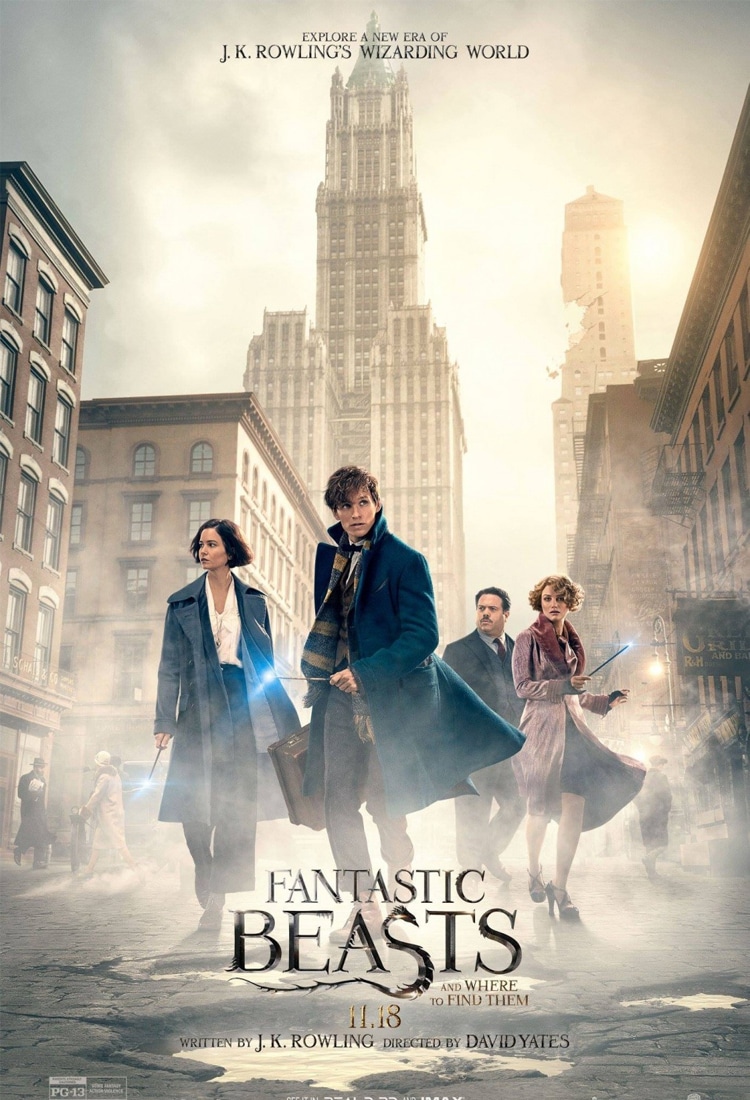 In the movie set in 1926, magical animal zoologist Newt Scamander travels to New York. On this journey, he will encounter two different people and several wizards. One of these people, Mary Barebone, is the head of the New Salem Society and argues that sorcerers are real and dangerous. Another person, Jacob Kowalski, is involved in the story when Newt's monster named Niffler disappears in the bank.
Witnessing this interaction, Tina Goldstein arrests Newt for breaking the wizarding law. However, Jacob and Newt's bags are mixed up and Newt is released. Searching for Jacob and bags, Newt and Tina find Jacob, and Tina brings everyone to her apartment. Having captured some of the monsters that escaped from Newt's bag, our heroes return to the US Department of Magic.
Here, our heroes, who are held responsible for the death of Senator Henry Shaw's son, are arrested. Arresting them, Graves approaches Mary's stepson Credence and offers him the opportunity to get rid of his violent mother. Later, Credence kills his mother thanks to his Obsucurus. He then attacks the city. Found in an underground tunnel, Credence is thought to have died after the attacks.
---
2) Fantastic Beasts: The Crimes of Grindelwald (2018) | IMDb: 6.5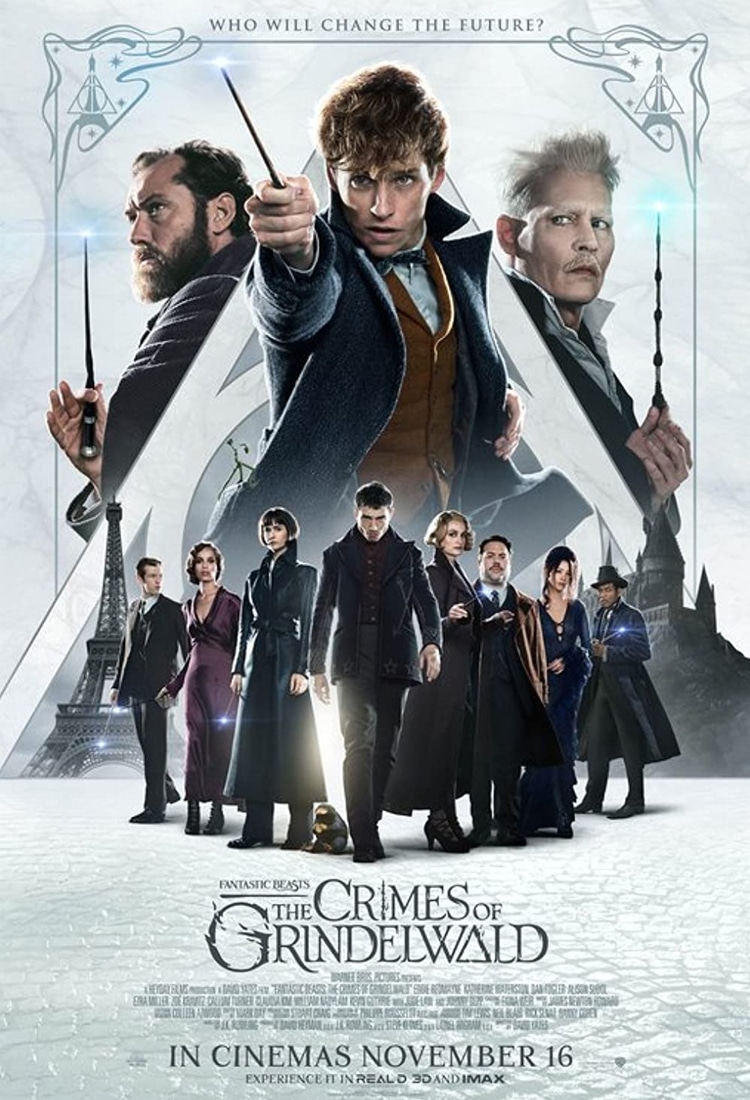 The Crimes of Grindelwald is the tenth film in the wizarding world and the second in the Fantastic Beasts series. In the movie set in 1927, Gellert Grindelwald, who was captured by the US Ministry of Magic in the previous movie, will be delivered to England. Meanwhile, Newt Scamander works to get the travel ban lifted. The British Ministry of Magic responds in the affirmative, on one condition; Newt must help his brother Theseus search for Grindelwald.
In response, Newt refuses, as he doesn't want to work for Grimmson. Theseus learns that Credence is in Paris. Upon gaining this information, Albus Dumbledor makes a request to Newt to help Credence. This is because Credence believes Leta Lestrange is her long-lost sister. Meanwhile, Queenie and Jacob come to visit Newt at his home. Together they enter this road that will lead to Paris.
---
3) Fantastic Beasts and Where to Find Them 3 (2022)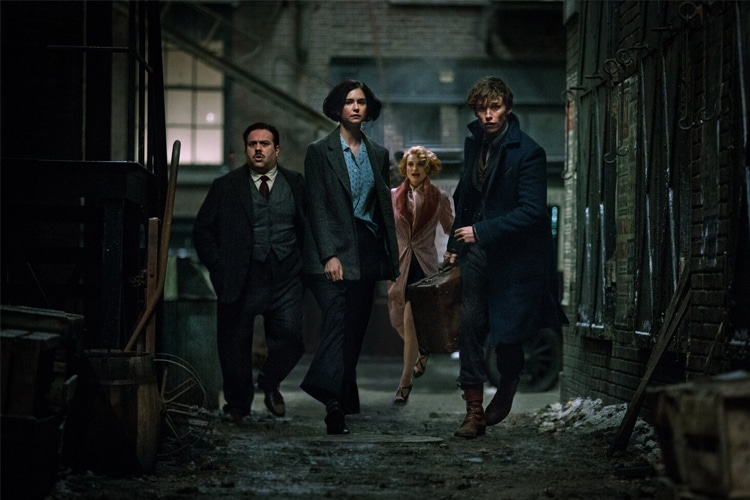 Our untitled film, which will tell about the aftermath of the second film, will be released in 2022. David Yates sits in the director's chair again. Part of the film takes place in Rio de Janeiro and part of it takes place in Berlin. It tells about the wizarding world's involvement with the Second World War. It is scheduled to be released in July 2022.
It was normally expected to be released on November 12, 2021, but the release date was delayed due to the sudden departure of Johnny Depp, who plays the character of Grindelwald, and the COVID-19 pandemic. The uneventful release of the much-anticipated third movie is a thrill for fans!
---
This post is also available in: Türkçe