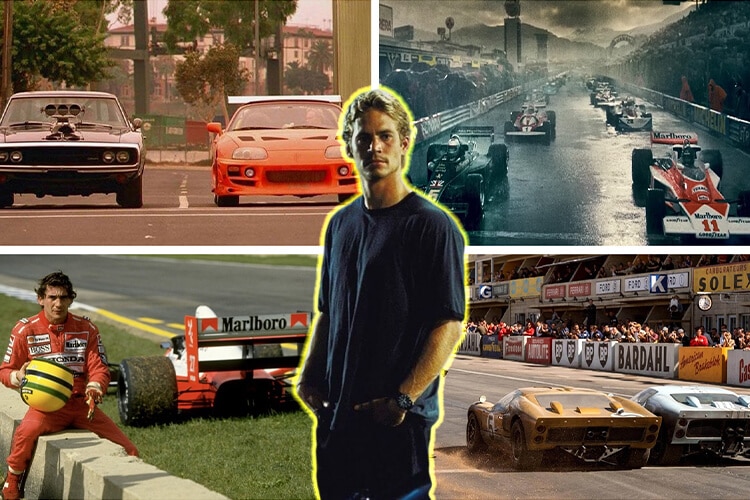 Contrary to popular belief car movies It didn't start with Fast and Furious. But the value that Fast and Furious adds to this genre is too great to ignore. Car movies were more about track racing before Fast and Furious. At the same time, these films were often inspired by real life.
Fast and furious With the introduction of the street racing culture to the world of cinema, car movies have progressed in this direction for a long time. In this content, we bring together the best car movies, from street racing to action-packed productions, track racing and documentaries. If you are ready, best car movies Let's take a closer look at our list together.
---
20) Days of Thunder – Days of Lightning (1990) | IMDb: 6.0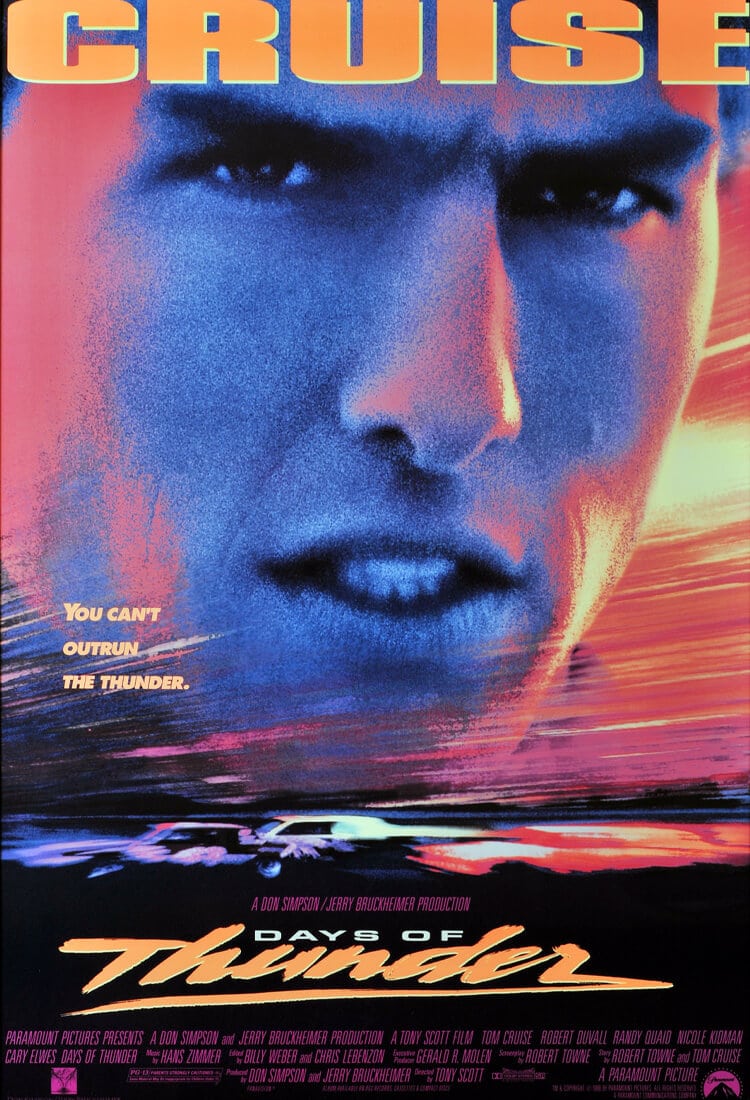 Director: Tony Scott
Cast: Tom Cruise, Nicole Kidman, Robert Duvall
One of the serious car movies of the 90s. Days of Thunder stands out with its legendary music by Hans Zimmer as well as with its racing scenes. Our lead character, Cole, has a lot of experience in the American racing series World of Outlaws. But the real problem of the young racer is that he never manages to break his shell.
Cole's luck was taken by the big Chevrolet salesman Tim Daland. NASCAR As a result of being invited to the team, he starts to return. The reason the film received mixed reviews is largely due to the fact that the film did not catch up. Days of Thunder, which is normally planned to have 5 months for editing, has to be edited in only 5 weeks.
---
19) Death Race – Death Race (2008) | IMDb: 6.3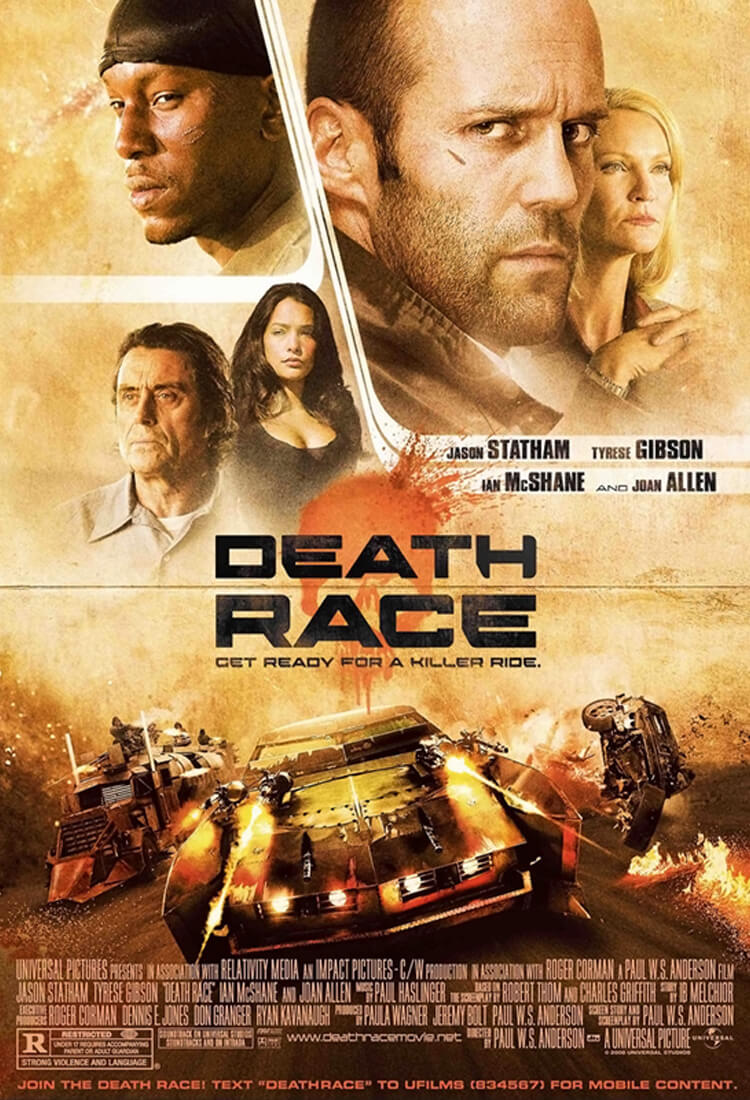 Director: Paul W.S. Anderson
Cast: Jason Statham, Joan Allen, Tyrese Gibson
Death Race A remake of the 1975 sci-fi racing movie Death Race 2000. In the film, the world is experiencing an overpopulation as a result of excessive industrialization and consumerism. The human race is also in an ethical collapse. In the middle of this terrible dystopia, death races are held in the prison full of notorious criminals. In the movie, we watch the struggle of Jensen Ames, who unintentionally takes part in this event where criminals race to their death.
---
18) Need for Speed – Passion for Speed (2014) | IMDb: 6.4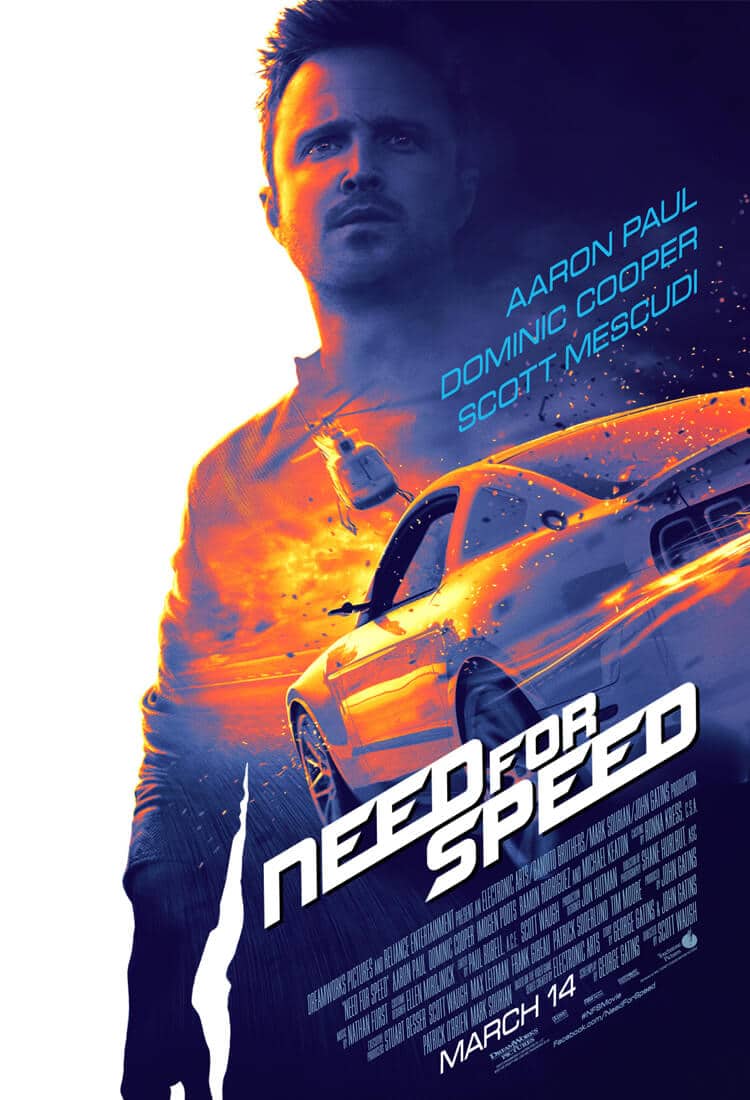 Director: Scott Waugh
Cast: Aaron Paul, Dominic Cooper, Imogen Poots
Need for Speed games were heavily inspired by the Fast and the Furious movies for a period. Need for Speed, the first movie in the original title of the series, is an adaptation of the game Need for Speed: The Run. In the movie, street racer Tobey participates in one of the biggest underground races, The DeLeon, for the sake of revenge. Tobey has 48 hours to complete the race across the country.
---
17) Gone in 60 Seconds – 60 Seconds (2000) | IMDb: 6.5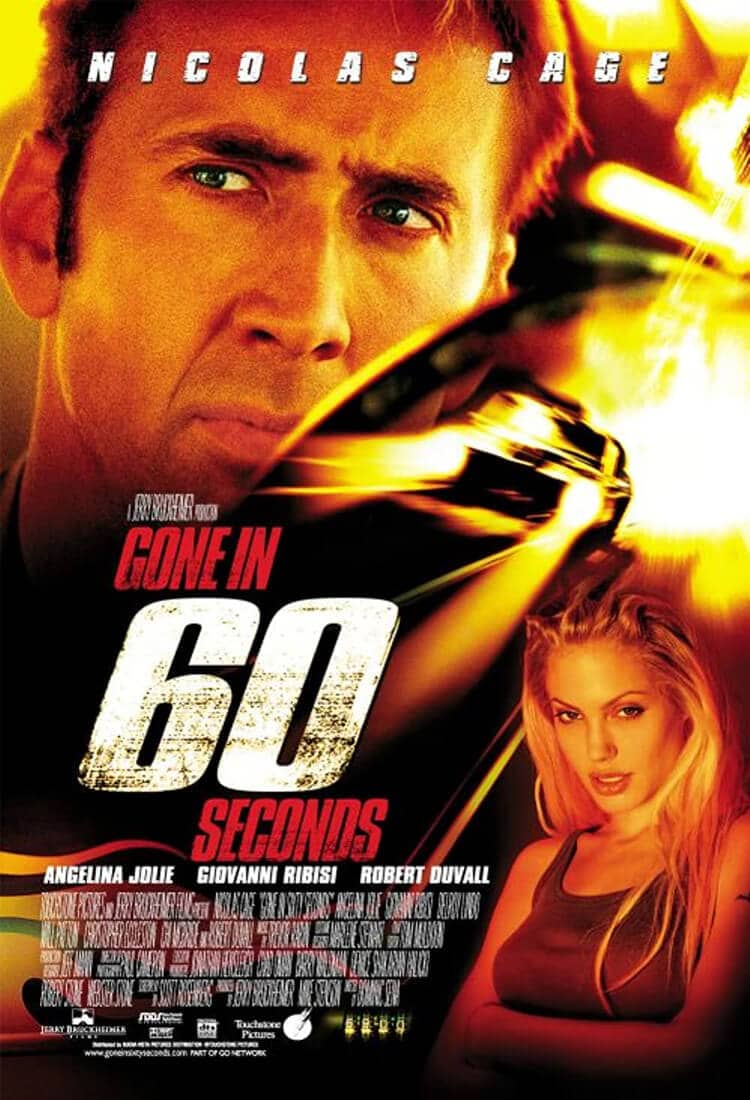 Director: Dominic Sera
Cast: Nicolas Cage, Angelina Jolie, Giovanni Ribisi
At the beginning of the films that heralded the arrival of the Fast and the Furious Gone in 60 Seconds is coming. Randall "Memphis" Raines, a former car thief, is rolling up his sleeves for one last job in the movie, which does not look for the Fast and the Furious with its car action scenes.
Memphis has 48 hours to save her brother, who has fallen into the wrong hands. Our lead role has to steal a series of classic and sports cars during this time. We are embarking on an exciting adventure with Memphis, which is trying to bring its old team together for this job, with beautiful cars.
---
16) Talladega Nights: The Ballad of Ricky Bobby (2006) | IMDb: 6.6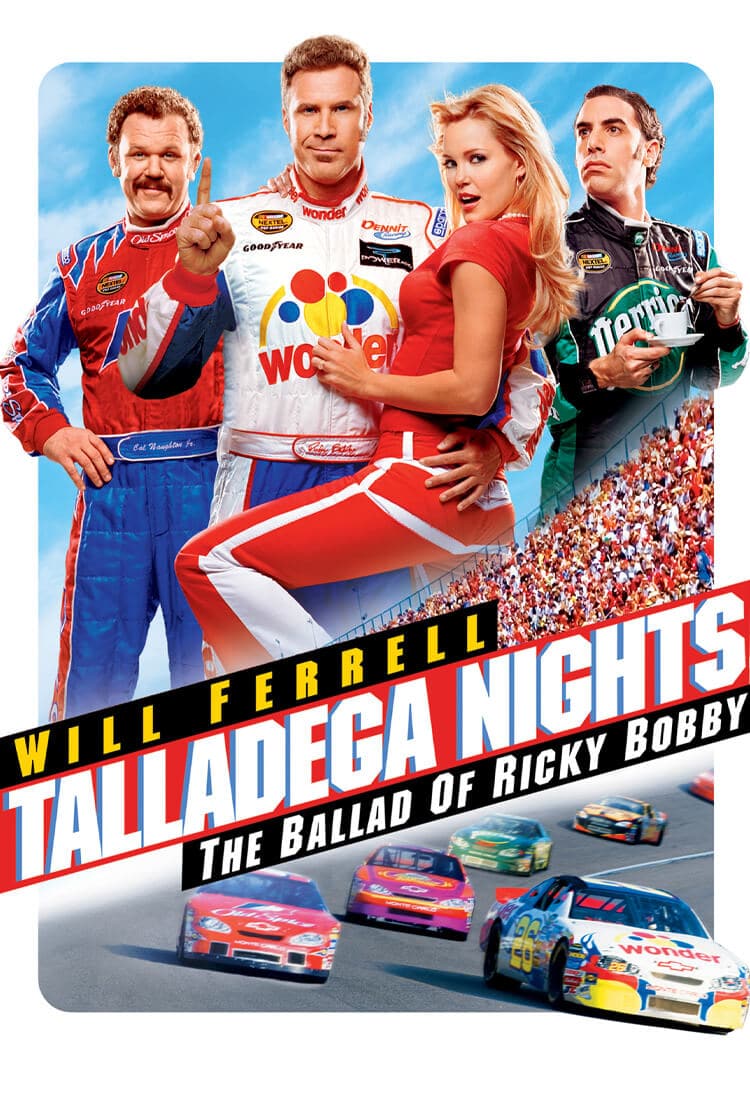 Director: Adam McKay
Cast: Will Ferrell, John C. Reilly, Sacha Baron Cohen
Talladega Nights: The Ballad of Ricky Bobby is a parody of many serious racing movies made before the 2000s, notably Days of Thunder. Of course, the fact that the movie is a parody does not prevent us from finding almost everything we look for in a car movie. Talladega Nights, which meets our need for speed with fast cars and exciting races, takes us to the skies of NASCAR tournament with talented racer Ricky Bobby.
---
15) Le Mans – The Great Race (1971) | IMDb: 6.8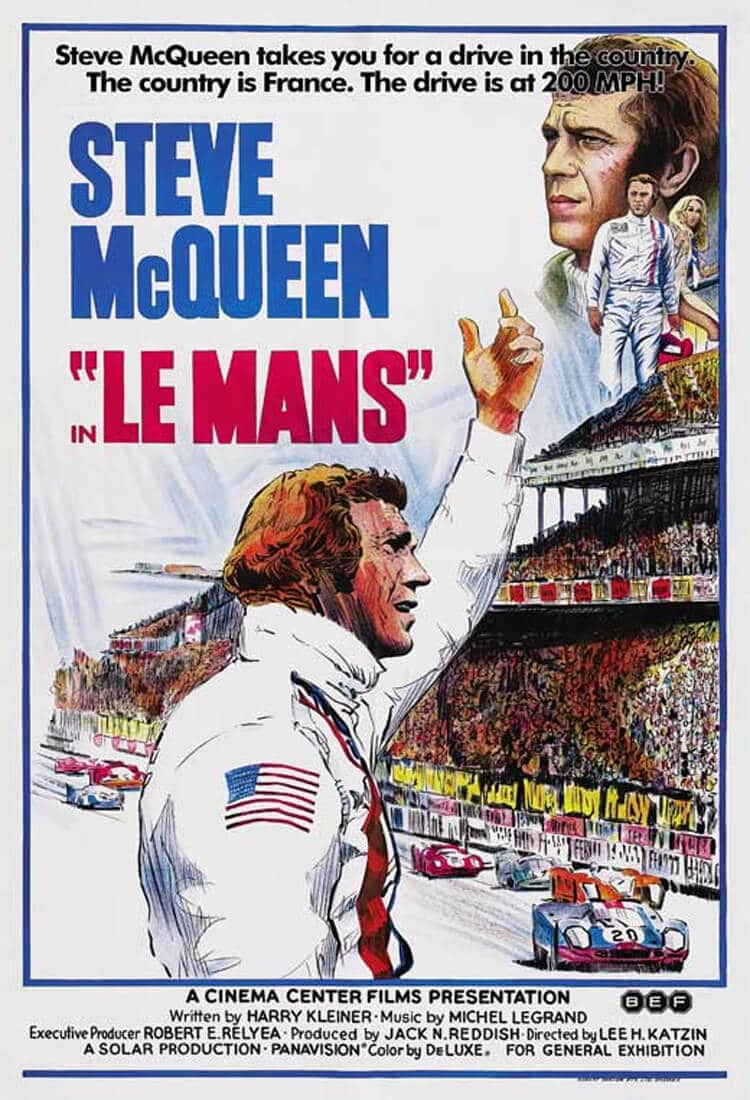 Director: Lee H. Katzin
Cast: Steve McQueen, Siegfried Rauch, Elga Andersen
Le Mans is one of the films that best reflect the racing community of the period. The movie, which is one of the first productions that comes to mind when it comes to car movies, has little dialogue and quite a lot of racing scenes. Almost a documentary, Le Mans tries to tell this famous 24-hour race from beginning to end through a single driver. The vehicle driven by Steve McQueen in the movie is the legendary Gulf-Porsche 917K.
---
14) The Fast and the Furious (2001) | IMDb: 6.8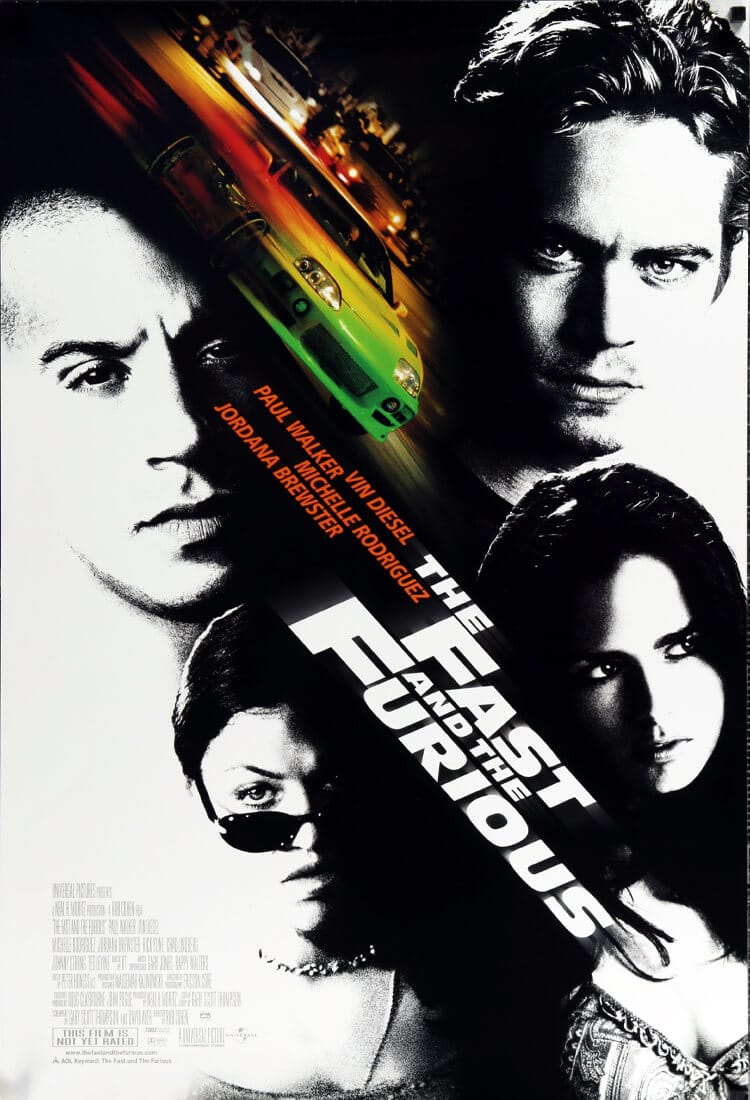 Director: Rob Cohen
Cast: Vin Diesel, Paul Walker, Michelle Rodriguez
We actually need to consider Fast and the Furious as a series. But the location of the first movie will always be different for many car lovers. Bringing together the underground racing culture with a fast-paced story and successful actors. Fast and furious It was an unprecedented movie at the time of its release. The series, which still continues today, is unfortunately no longer an underground racing series. However, when we look for high-action car movies, the Fast and Furious series is still the first door we knock on.
---
13) Taxi – Taxi (1998) | IMDb: 7.0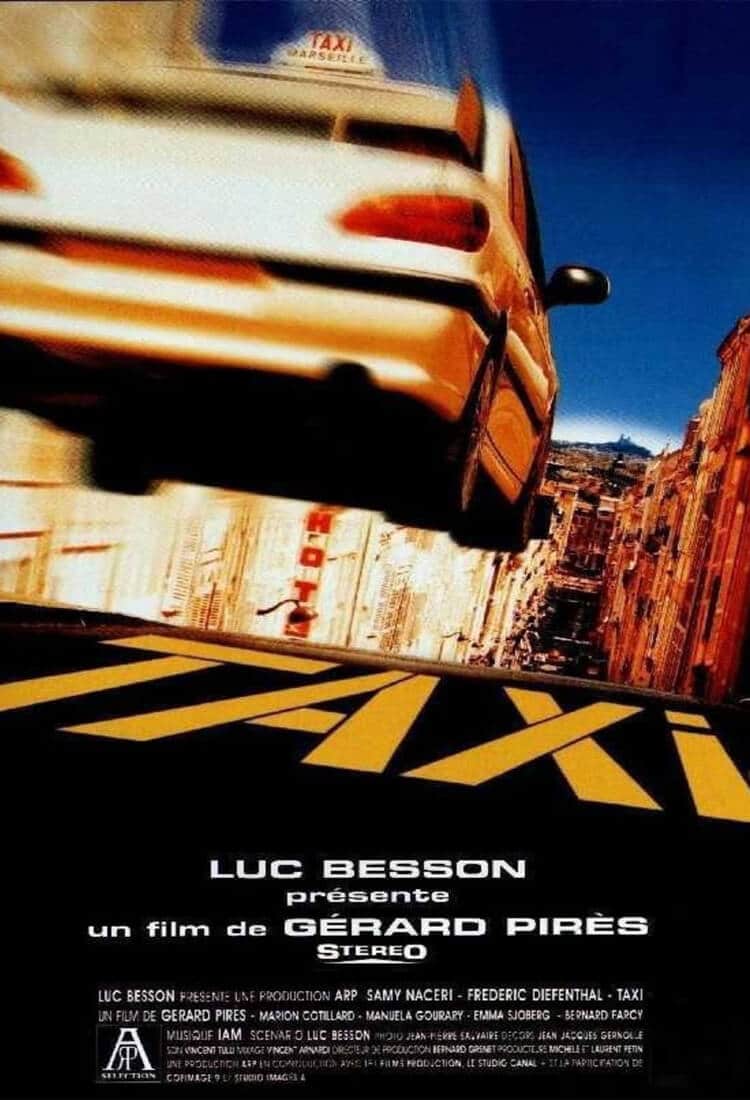 Director: Gérard Pires
Cast: Samy Naceri, Frédéric Diefenthal, Marion Cotillard
1998 debut taxi One of the indispensable car movies of those who grew up in the 90s. Daniel, who works as a pizza courier in the movie, quits his job and becomes a taxi driver. The legendary 1997 model used by Daniel Peugeot 406 It is not as ordinary as it seems from the outside.
Because, thanks to its special developments, the vehicle becomes a complete street racing car with the push of a few buttons. One day, when police officer Emilien, who is terrible at driving, asks Daniel to catch criminals; our leading role gets the opportunity to showcase all his driving skills.
---
12) Cars – Cars (2006) | IMDb: 7.1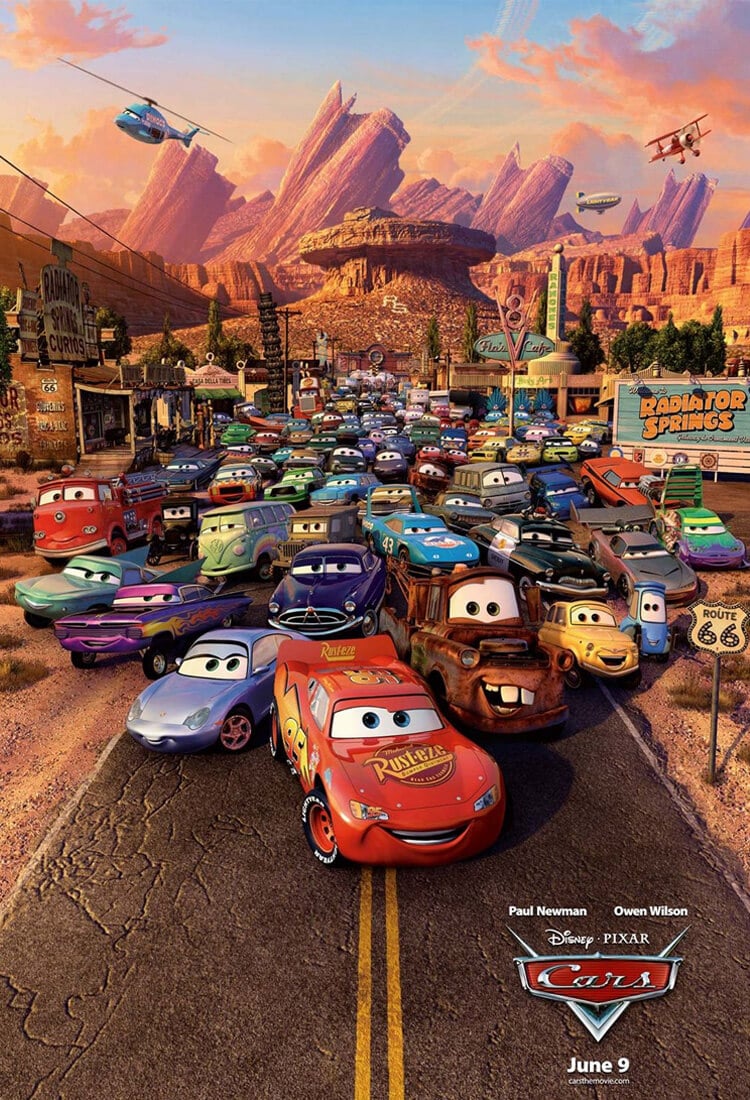 Director: John Lasseter, Joe Ranft
Cast (Voice): Owen Wilson, Bonnie Hunt, Paul Newman
car movies When it became popular again, no one thought that a movie would be made entirely of cars. Disney's all-car animation Cars , managed to make us fall in love with him at first sight with his magical world where only cars rule. Cars, which has managed to bring together popular car models from famous racing tournaments from all periods, manages to steal the hearts of car enthusiasts of all ages.
---
11) Two-Lane Blacktop – Double Lane Road (1971) | IMDb. 7.2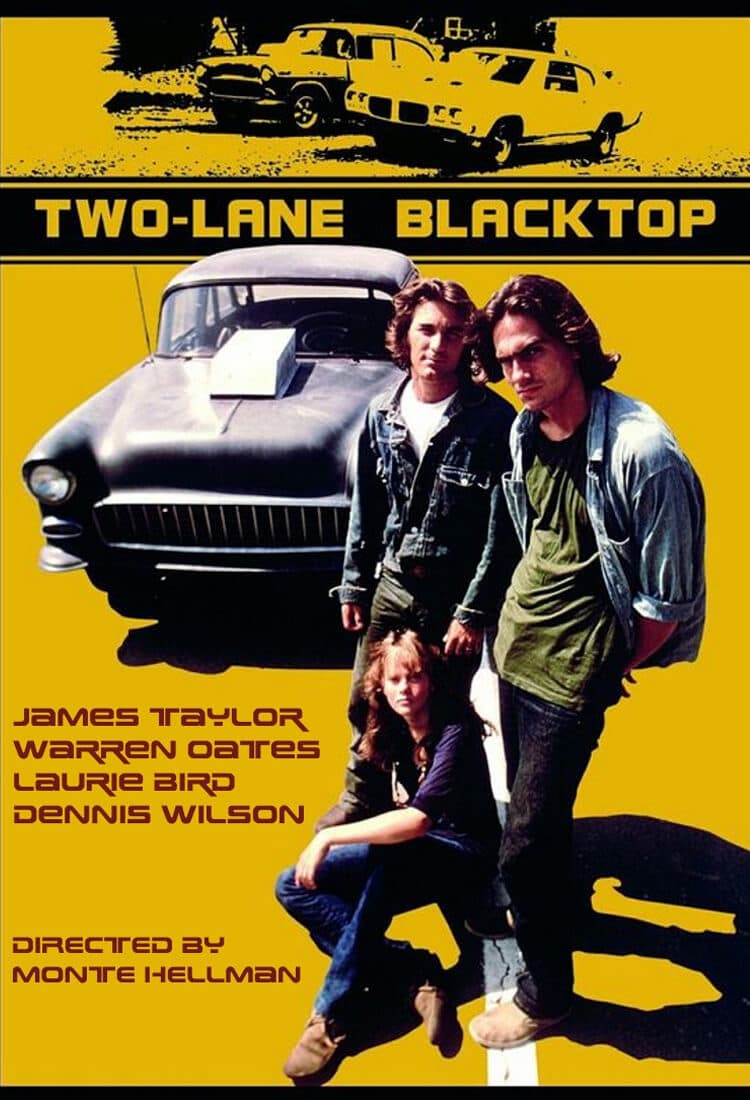 Director: Monte Hellman
Cast: James Taylor, Warren Oates, Laurie Bird
Two-Lane Blacktop is one of the most popular road movies of US cinema. In the movie " sleeper " tells the story of two young racing enthusiasts who tour the famous Route 66 in a Chevrolet 150. Famous musician James Taylor plays Driver, one of these young people.
Beach Boys drummer Dennis Wilson takes on the role of the mechanic. These two young people embark on an existential journey where they meet car enthusiasts like themselves. The main story of the movie is the race that will last until Washington, where two young people made a Pontiac GTO with the man known as GTO after the car he drove.
---
10) Grand Prix – Race to the Death (1966) | IMDb: 7.2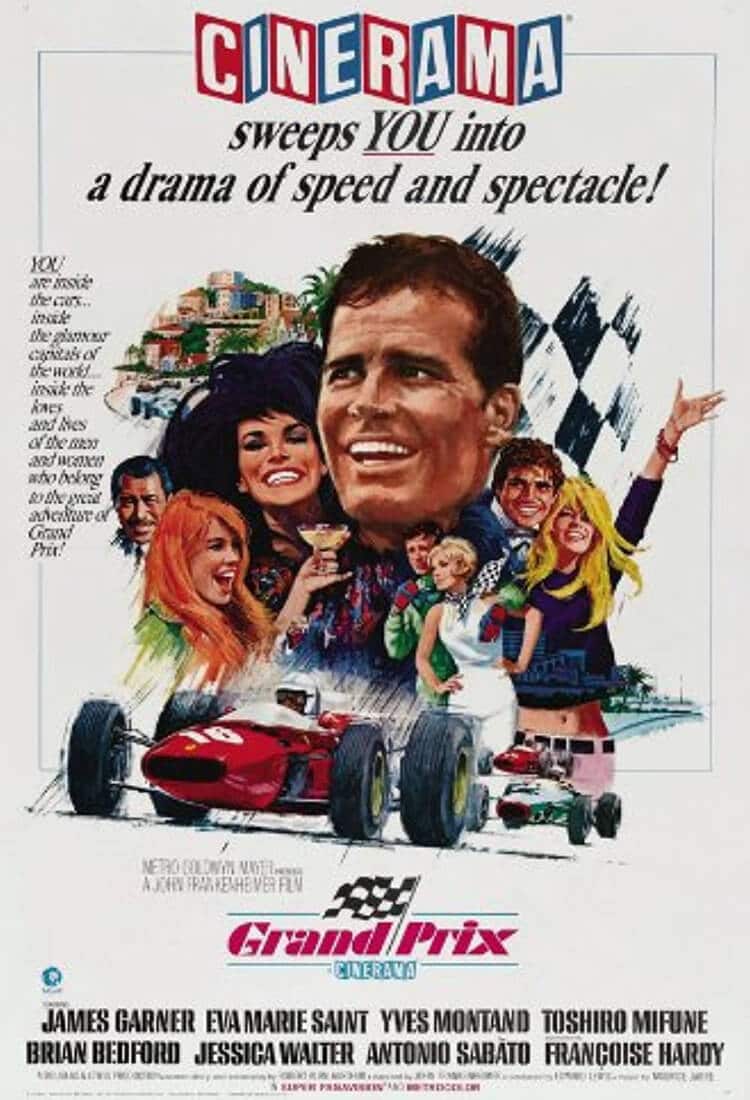 Director: John Frankenheimer
Cast: James Garner, Eva Marie Saint, Yves Montand
One of the best car movies of its time. Grand Prix takes us on a journey into the world of 1966 Formula 1. The Grand Prix, which won 3 Oscars, including Best Editing, was also highly appreciated with its racing footage featuring real Formula 1 racers.
In the fictional aspect of the film, it deals with the dismissal of the pilot named Pete Aron, who was expelled from his team. Pete is kicked out of the Jordan-BRM team after causing injury to his teammate. But for Pete, this is not the end of the road. Returning to the tracks with the Japanese team Yamura, our pilot also begins to have an affair with the wife of his friend Stoddard, whom he injured.
---
9) The 24 Hour War (2016) | IMDb: 7.2

Director: Nate Adams, Adam Carroll
Cast: Charlie Agapiou (Himself), Mario Andretti (Himself), AJ Baime (Himself)
Ford v Ferrari isn't the only movie about the famous Ford vs Ferrari battle of the 1960s. The 24 Hours War A documentary about how Ford broke Ferrari's monopoly at Le Mans. In the film about the relentless struggle between these two famous car manufacturers, many well-known names from the racing world come together to reveal the unknown aspects of the event.
---
8) Italian Race – The Great Race (2016) | IMDb: 7.3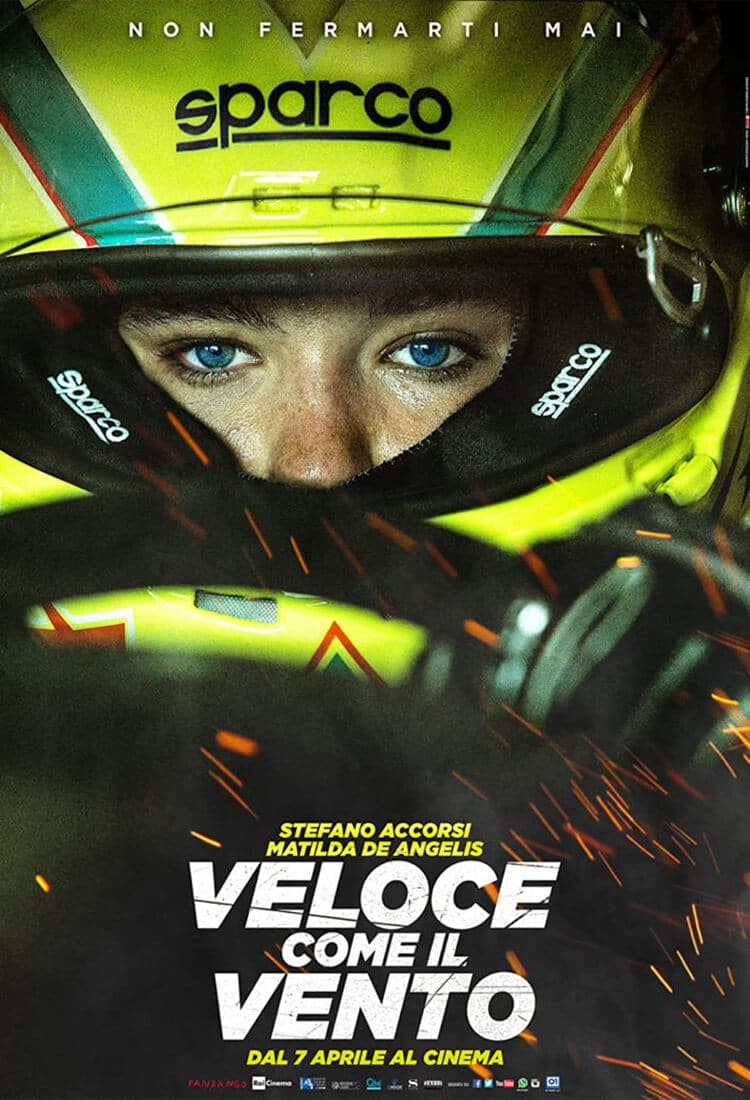 Director: Matteo Rovere
Cast: Stefano Accorsi, Matilda De Angelis, Paolo Graziosi
Italian Rac e is a racing movie that also touches on the life of legendary Italian rally racer Carlo Capone. In the movie, we watch the drama and speed-filled story of promising young GT racer Giulia De Martino. Coming from a family that has achieved great success in car racing, Giulia confidently climbs the steps of the racing world with her father Mario. Until the ex-rally champion, new drug-addicted older brother returns. Having to work together, these two try to become a family again. At the same time, on the track, fierce rivals will haunt the brothers.
---
7) Baby Driver – Full Throttle (2017) | IMDb: 7.6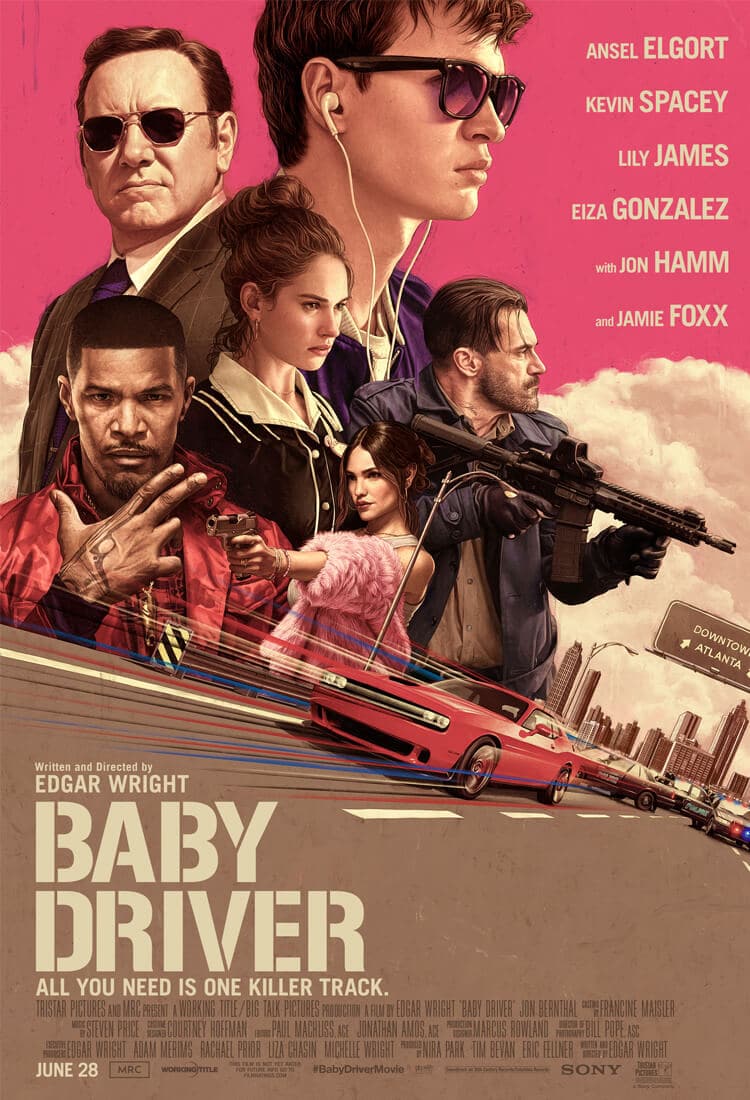 Director: Edgar Wright
Cast: Ansel Elgort, Jon Bernthal, Jon Hamm
Baby, whose reputation exceeds its age, is one of the best and fastest drivers in the criminal underworld. A getaway driver for bank robbers and crossing paths with crime bosses she doesn't want to meet, Baby manages to get out of even the most complicated situations when she puts on her headphones and turns on the playlist.
But in life, things don't always go as we expect. Because Baby is forced to work on a heist plan doomed to fail. He will need some driving skills to get himself out of this situation. An interesting car movie with its plot and plot. Baby Driver A production that will make those looking for a different taste quite happy.
---
6) Drive – Drive (2011) | IMDb: 7.8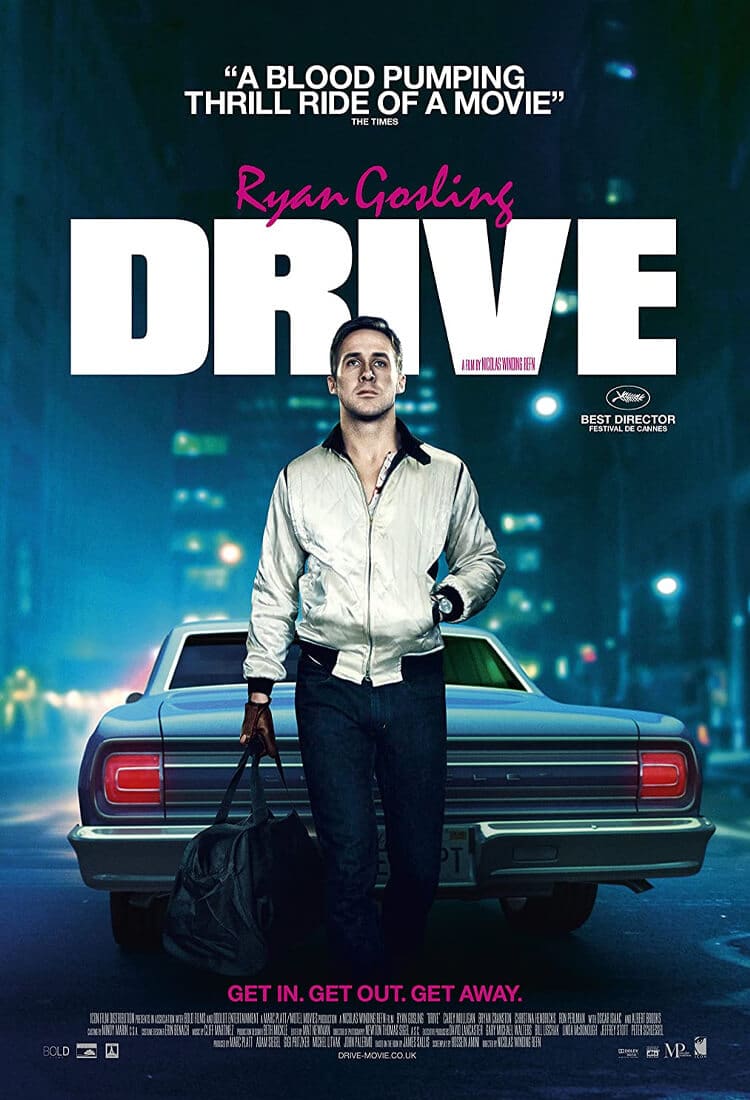 Director: Nicolas Winding Refn
Cast: Ryan Gosling, Carey Mulligan, Bryan Cranston
drive tells the story of Driver, who is a stuntman in Hollywood and has great driving skills. Driver earns his living by participating in robberies thanks to his sharp driving skills. This order of the driver is disrupted one day when he agrees to help his neighbor Irene. Driver's decision turns his life upside down. Driver, who finds himself on the target list of Los Angeles' most dangerous people, has to show all his driving skills to save himself.
---
5) Revolution Cars (2008) | IMDb: 8.0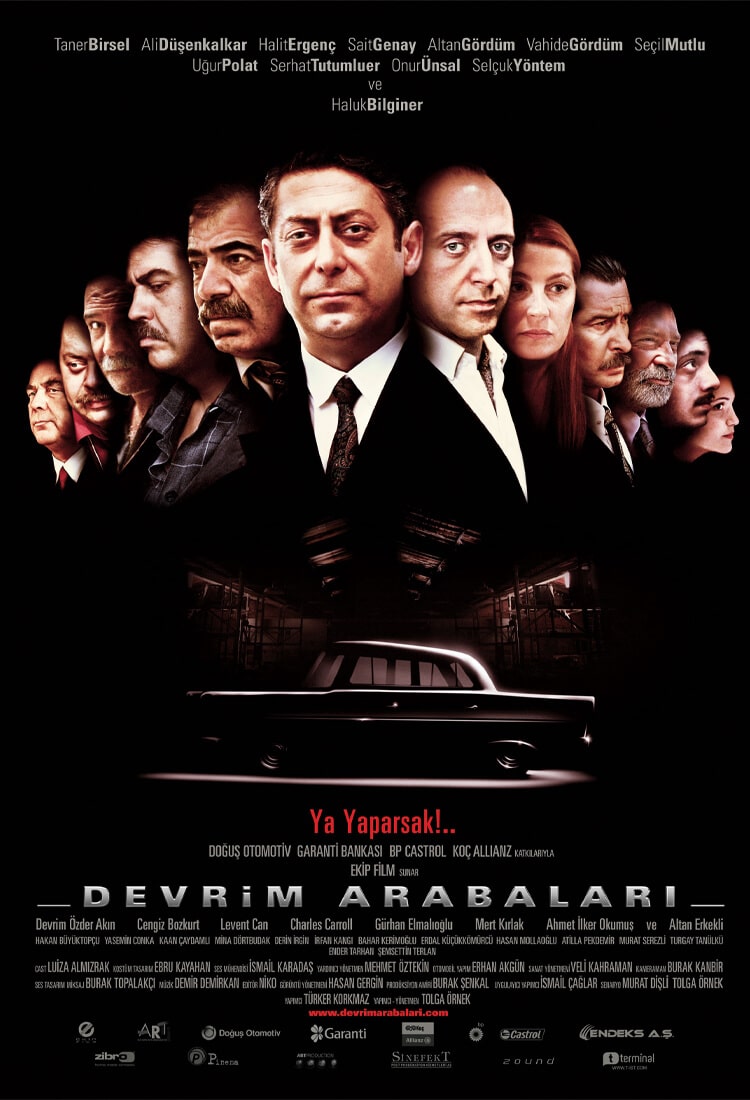 Director: Tolga Örnek
Cast: Haluk Bilginer, Taner Birsel, Charles Carroll
When car movies are mentioned, we generally do not think of a Turkish production. But in 2008 Revolution Cars Although it does not contain high-budget racing scenes, it is a movie that can attract the attention of car enthusiasts. Revolution Cars, which is also a true period film, takes place right after the 1960 coup.
Cemal Gürsel, who became the president after the coup, instructs 23 engineers from TCDD to produce domestic cars. The team has only 130 days to produce the car named Devrim. This is how the difficult production process begins for the team struggling with impossibilities and politics.
---
4) Mad Max: Fury Road (2015) | IMDb: 8.1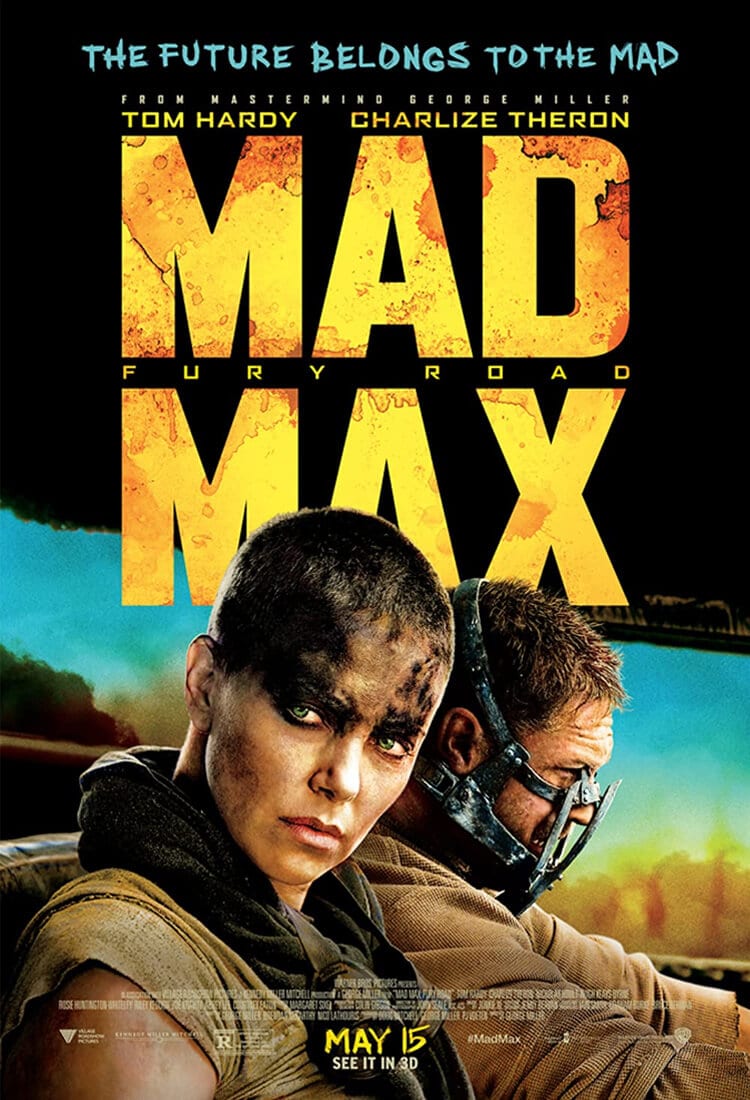 Director: George Miller
Cast: Tom Hardy, Charlize Theron, Nicholas Hoult
Those looking for a different car movie experience should be their next stop. Mad Max: Fury Road becomes the most interesting car movie on our list. Fury Road, the latest film in George Miller's post-apocalyptic Mad Max franchise that has been afloat since the 1980s, hosts a huge car racing scene. This scene, in which hundreds of cars are used, took weeks to shoot; brings together the most interesting post-apocalyptic cars you've ever seen.
---
3) Rush – Rush to Glory (2013) | IMDb: 8.1
Director: Ron Howard
Cast: Daniel Bruhl, Chris Hemsworth, Olivia Wilde
We took a fast trip to the Formula 1 skies of the 1970s. rush brings to the silver screen the rivalry between two master pilots of the period, James Hunt and Niki Lauda. Competing for the Ferrari team, Niki loses the first place to his arch-rival James due to an accident at the German Grand Prix. When the Italian Grand Prix arrives, Niki Lauda returns to the track. From this point on, an exciting fight begins between Niki and James that will last until the end of the season.
---
2) Ford v Ferrari – Kings of Asphalt (2019) | IMDb: 8.1
Director: James Mangold
Cast: Matt Damon, Christian Bale, Jon Bernthal
The not-so-known eternal rivalry of two well-known car brands. Ford v Ferrari , Best Film Editing and Best Sound Editing Oscar An award-winning movie. Ferrari has won every Le Mans race since 1958. This success adorns the dreams of Henry Ford, who wanted to enter the racing world at that time.
Ford, who wanted to buy Ferrari but could not, finds the solution by producing his own racing car. Ford recruits car designer Carroll Shelby and racing driver Ken Miles to its team. The task of these two names is to produce a racing car that will beat Ferrari. The model that came out after the sleepless nights of these two is legendary. Ford GT40 It is none other than .
---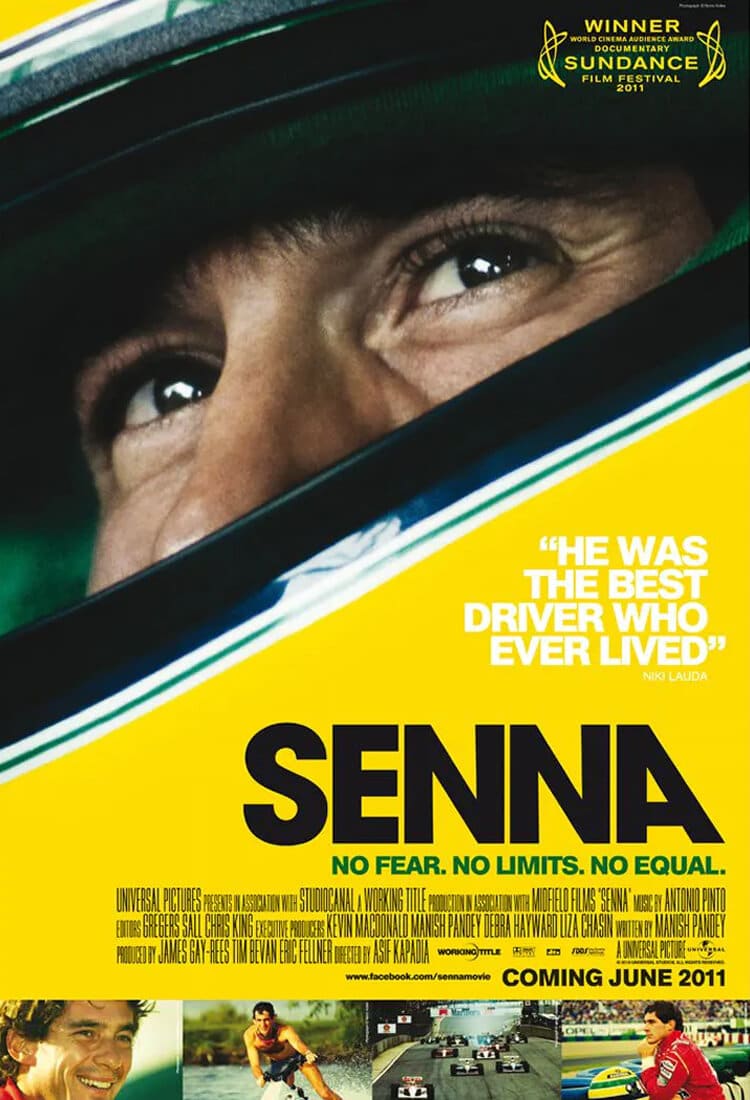 Director: Asif Kapadia
Cast: Ayrton Senna (Archive), Reginaldo Leme (Voice), John Bisignano (Voice)
Brazilian legendary Formula 1 driver Ayrton Senna We can say that this documentary about the life of 's life is the most emotional production of our list. In the documentary, we witness the challenges faced by Ayrton Senna, the greatest driver of the time as the champion for three consecutive years, both on and off the track. Senna, who successfully covered the period until the accident in which the master pilot lost his life in the Italian San Marino Grand Prix in 1994, offers the opportunity to get to know the legendary pilot more closely.
---
Our other movie lists that you might be interested in: