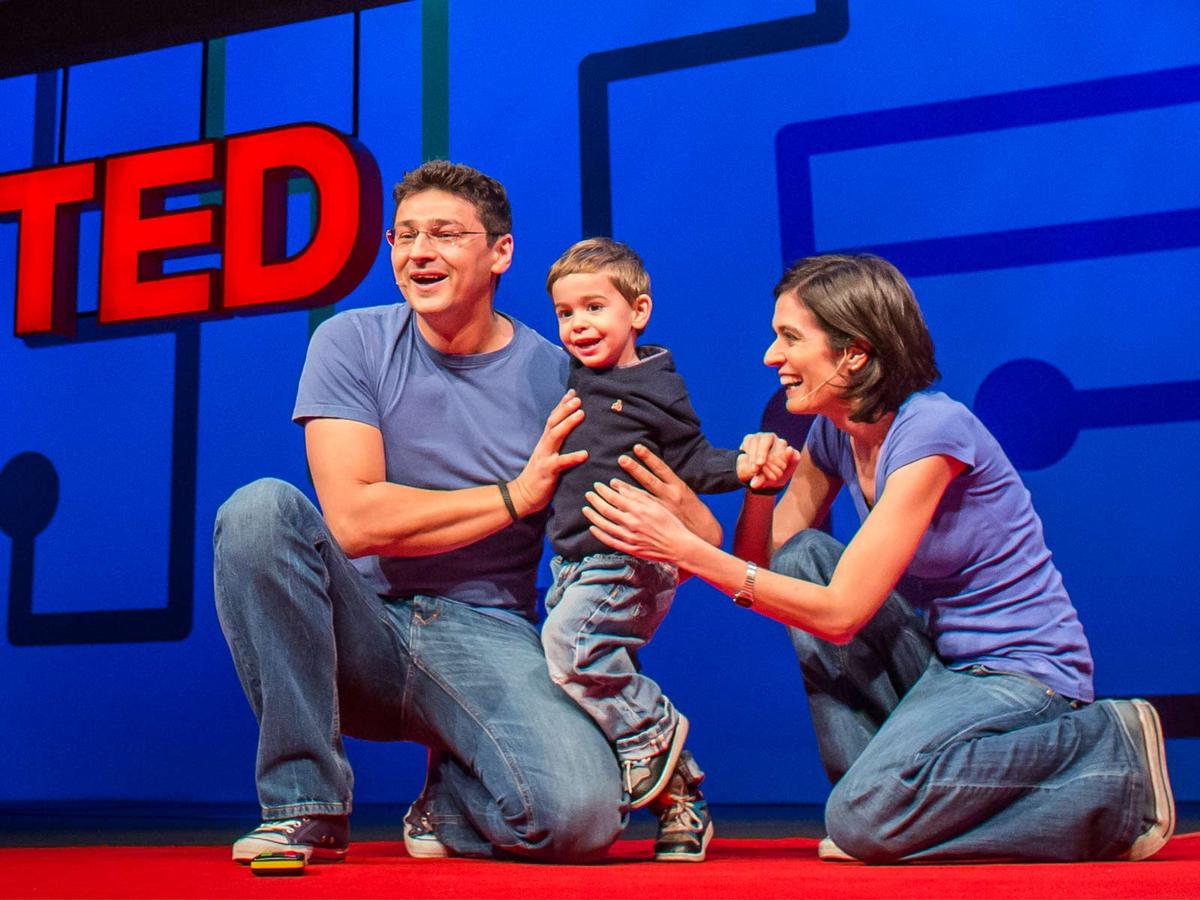 There are many very impressive TED talks on the Internet. Once you start watching, you may want to watch it regularly. The idea of being obsessed with TED talks doesn't sound too bad, considering that there is so much content on the Internet that has no purpose. These 9 conversations every parent should watch have the power to add something to everyone's life.
*Don't forget to choose Turkish subtitles from YouTube video settings.
---
1) Jennifer Senior – The Bar for Happiness for Parents Is Extremely High
Anxiety is a problem that many parents are not so far away from. Especially in the child-rearing section of a bookstore, you can see the panic experienced by today's parents. There are guide books on almost every subject on these shelves. In the words of Jennifer Senior; "There is a guide for just about anything that teaches your toddler how to defuse a nuclear bomb." So why are parents so worried? Senior offers us more gentle and attainable goals for children in this fluent speech.
---
2) Rita Pierson – Every Child Needs a Hero
In this talk, Rita Pierson, a teacher for 40 years, calls on educators to believe in and connect with their students. "They don't pay me to like students," Pierson said of a colleague. He thought that he should let as many people as possible know that the children did not learn from people they did not like.
---
3) Robert D'Angelo & Francesca Fedeli – Our Baby's Story, A Life Lesson
Robert D'Angelo and Francesca Fedeli realized their child was paralyzed 10 days after birth. The fact that this little friend of ours, whose name is Mario, could not control the left side of his body, of course, caused many problems. All his family wanted was for Mario to live his life to the fullest. In this impressive talk, the duo talks about the fears they faced and how they turned the situation around.
---
4) Sarah Kay – If I Had a Daughter
Sarah Kay's speech, which was applauded, begins by saying, "If I have a daughter, she will call me point B instead of mother…". Describing her transformation from infancy to a teacher raising children with the power to express herself, Kay adds two breathtaking poetry performances to her impressive speech.
---
5) Adira Svitak – What Adults Can Learn from Children
Adira is only a 12-year-old boy at the time of this conversation. According to Adira, the world needs more 'childlike' thinking; bold ideas, wild creativity and optimism… This talk, which shows that adults should try to learn from children as well as teach them, tells us, "You can't do that." It reminds us that we should stop saying it.
---
6) Jamie Oliver – Teach Every Child About Food
TED Prize winner Jamie Oliver is a passionate cook who wants to teach kids about real food. In this speech, while sharing impressive stories about the "Anti-Obesity" project he is running, he exposes the fact that we are quite careless about food.
---
7) Rufus Griscom & Alisa Volkman – Taboos on Childrearing
Rufus and Alisa are the creators of Babble.com, where real-life parenting moments can be shared. In this fun talk, they share 4 taboos that parents never accept but should.
---
8) Reshma Saujani – Teach Girls Courage Not Perfection
Reshma Saujani says we raise girls to be excellent and boys to be brave. Two skills needed to take society further; In his speech describing the fact that it is necessary to take risks and teach programming languages to girls, he emphasizes that we cannot progress by leaving half of the population behind.
---
9) Gever Tulley – 5 Dangerous Things You Should Let Your Child Do
Tinkering School founder Gever Tulley talks about how we can safely allow our children to do dangerous things while pointing out the real dangers in this talk that makes us question whether we really need to protect children that much.
This post is also available in: Türkçe