Psychology department is one of the most preferred departments in our country. We have compiled for you those who are curious about the future of the psychology department, its courses, opportunities abroad, the amount of salary:
---
What is the Department of Psychology?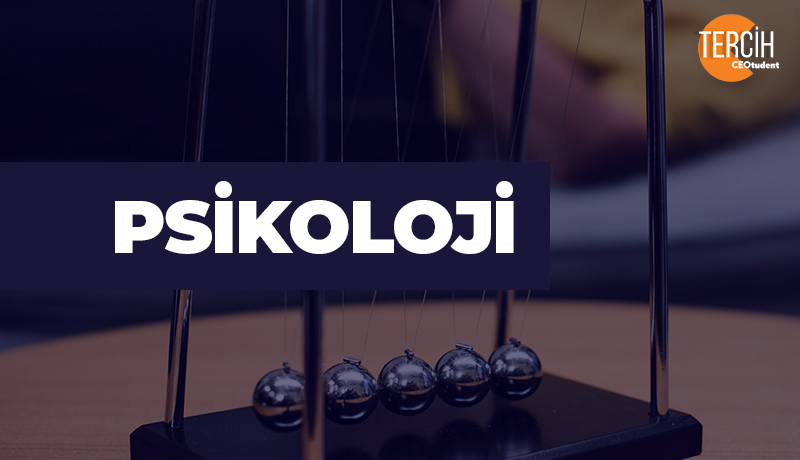 The science of psychology studies human behavior and mental processes. In psychology, emotions and thoughts are studied as well as examining conscious or unconscious events. There are also many sub-branches of psychology. Personal development, health and social behavior are sub-branches of psychology.
---
How Many Years is the Education Period of the Department of Psychology?
The education period of this department, which is an undergraduate program, is 4 years.
---
What are the Psychology Department Courses?
The main courses of the department are:
● Social Psychology,
● Cognitive Psychology,
● Statistics and Research Methods in Psychology,
● Interpersonal Communication,
● Brain and Behavior,
● Developmental Psychology,
● Advanced Statistics,
● Research Methods,
● Industrial Psychology,
● Perception, Attention and Movement,
● Theory and Practices of Social Psychology,
● Learning, Remembering and Thinking,
● Cognitive and Social Development,
● Individual Differences and Personality Analysis,
● Methods in Psychology,
● Experimental Methods
---
What Do Psychology Graduates Do? What Happens to Studying Psychology?
"What do psychology graduates do?" We can answer the question as follows: Graduates of the department can have the opportunity to work as psychologists in public or private institutions by completing a Clinical Psychology master's degree. After a Master's, they can become academics with a PhD. In human resources of various companies; as consultant and expert witness in courthouses; within institutions such as prisons or the ministry of justice; They can work as counseling psychologists in kindergartens and schools. There is a wide range of job opportunities available. I hope those who say what happens when they read psychology have found an answer.
---
How Much Salary Do Psychology Graduates Get?
The first thing we should say in the salary question of the psychology department is that the salaries of the graduates vary according to the field they will choose. A beginner psychologist receives a salary of approximately 4,000 – 5,000 TL. The income obtained may be much higher depending on the institution, level and degree, being private or opening one's own office.
---
What are the Challenges of the Psychology Department?
The difficulties of the psychology department begin in the undergraduate period. Students need to do a lot of research and reading about this section. Sometimes it takes dozens of books to be scanned in order to write an article. In his working life, he should not be affected by the patients he will encounter and their observations.
---
What are the Psychology Job Opportunities?
Psychology job opportunities are relatively wide. Psychology graduates have many alternatives. They can become civil servants and work in the public sector, work in a private psychology service, advance in academia, or provide both offline and online psychology services individually.
---
Who Can Succeed in the Department of Psychology?
Persons who are curious and like to observe, enjoy reading and writing a lot, approach all kinds of people or social groups in an impartial and objective way, are patient, understanding, and have strong empathy skills can be successful in this department.
---
What are the Foreign Opportunities of the Psychology Department?
The abroad opportunities of the psychology department are quite wide. It is possible to study abroad with exchange programs such as Erasmus. Completing master's and doctorate programs abroad will greatly increase professional equipment and competence and will give the person the opportunity to work in similar fields abroad. Since psychology is a universal field, the same treatments are applied all over the world and the same ethical rules operate.
---
In Which Fields Can Psychology Graduates Specialize?
● Clinical Psychology: It is one of the largest and most well-known areas of expertise today. The purpose of the specialization is the diagnosis, investigation and treatment of mental, emotional and behavioral disorders. While studying clinical psychology, you are expected to work on serious mental disorders such as depression, anxiety and schizophrenia.
● Neuropsychology: It is the field of specialization that helps to understand the structure of brain functions, the relationship between the function of the mind and behaviors. He works on issues related to brain damage, strokes, tumors, and disorders that produce toxins for a variety of reasons.
● Forensic Psychology: It is a specialty that deals with the evaluation of criminal behavior, the analysis of criminal tendencies and the treatment of mental health. People who specialize in forensic psychology can serve as expert witnesses in courts, in matters such as child custody cases, insurance claims, and suspected child abuse.
● Developmental Psychology: It is a science that examines human life from birth to old age and death.
---
What is the Future of the Department of Psychology?
The future of psychology is even in a universe dominated by robots and artificial intelligence. Psychology is a relatively newly discovered science. Regardless, the importance of human psychology is only just being discovered. Its importance is just being realized. Psychology closely examines the individual-society relationship as well as the individual-individual interaction. In other words, it is a possible discourse that as long as societies and individuals exist, psychology will always exist.
All other university departments can be
found here
.
This post is also available in: Türkçe