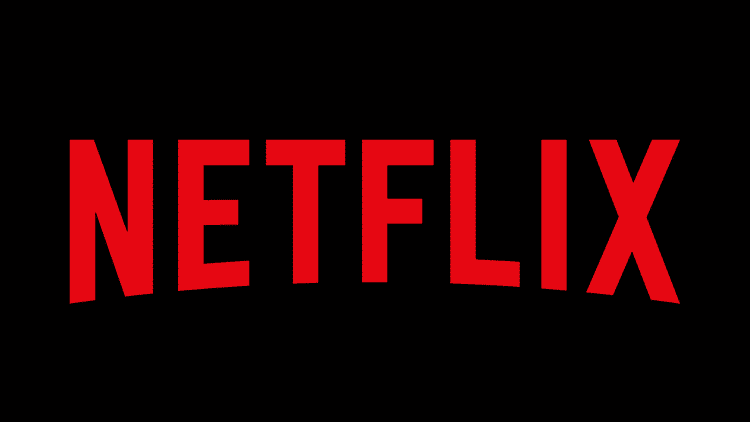 Netflix, as most of us know, is a globally known digital broadcasting platform. Especially during the pandemic period, its popularity has increased and continues to increase. Offering different usage packages, the platform offers uninterrupted and uninterrupted content in many different languages, especially in English, to the taste of users. So, is it possible to learn English with Netflix ?
Learning a new language, especially English, can seem like a long road with many barriers ahead. We think that there is no one who has not heard the sentence "I understand, but I cannot speak" in a friend environment. What if we told you that you can make this journey enjoyable? We would like to talk about a way you can improve your English skills while enjoying the content that suits your interests.
Netflix has thousands of content that might interest you. You can watch the TV series / movies or documentaries you like from these categories with Turkish subtitles or English subtitles. You can even follow how our native language is translated by setting Turkish content with English subtitles.
---
A 6-step foreign language learning guide prepared by Netflix for its users:
1) The productions you know and are familiar with make your job easier.
You may be interested in new content on Netflix, which has content for every taste and genre. But if you've just started learning a language or need to practice, we have some advice for you: Don't be surprised by what you know. TV series or movies that you have watched or have a good command of will benefit you in the language learning process. So much so that since you know the subject, your focus will be completely on the use of the language.
---
2) Search buttons bring you the productions of the country you want.
You may be bored with the productions you know and have watched before. There is a solution for that too. If you want to watch content in languages that you do not know and are curious about; In the search button, you can enter the country names where that language is spoken in which language you want to watch. Thus, you can directly access the productions in that language.
---
3) Make it easy to remember words with different dubbing and subtitle options
After choosing the production you want to watch, you can adjust the dubbing options according to you. For example, you want to improve your English language level. In such a case; You can make the subtitles in English, the dubbing in Turkish or vice versa, the subtitles in English and the subtitles in Turkish.
---
4) Speed up the language learning process by customizing subtitle options
If you want to customize your language learning adventure, this is what you need to do https://www.netflix.com/SubtitlePreferences go to the link. When you make this adjustment, you can choose the font, size and color that works best for you. By making the same setting for child profiles, you can contribute to the language learning process of children.
---
5) Set 5 different user profiles according to the languages you want
You can create 5 separate profiles for each Netflix account. If you do not want to constantly change the language and dubbing options in the profile you always use, you can use different profiles separately by setting them in the options you want.
---
6) Follow foreign productions in different languages closely
English – Stranger Things , Cobra Kai, Love is Blind

French – Call My Agent, La Revolution, Lupine

Portuguese – Airplane Mode, Girls from Ipanema, 3%,

Spanish – Elite, Luis Miguel, Cable Girls,

German – Babylon Berlin, Dark, We are the Wave

Italian – Curon, The Life Ahead, The Beast

Korean – It's Okay to Not Be Okay, Kingdom, Crash Landing on You

Japanese – Alice in Borderland, Terrace House, Midnight Diner: Tokyo Stories,

Polish – Ultraviolet, The Coldest Game, 1983

Hindi – Sacred Games, Typewriter, Little Things
---
Learning English with Netflix: The Add-on to Help Your Journey
This plugin ; He actually does the tactic of changing the dubbing options that we told you at the beginning, for you. here Thanks to the plug-in, you can view the production you are watching on the screen in both languages at the same time. At the same time, click on the words you want to see the meaning of, You can quickly access the audio dictionary.
If you are wondering how to install this add-on on your computer, you can follow the order we have prepared;
In the first step, search for "Language learning with Netflix" in the Google search engine.

Log in to the site by clicking on the first chrome result that appears.

Click on the "add to chrome" text on the blue button on the right of the screen.

Wait for the addon to be added to your computer and enter Netflix.

Open a production of your choice on Netflix.

On the production screen you opened, click on the "subtitle" button in the lower right corner and select English from the options.

Click on the gear-shaped settings icon in the same bottom corner.

After opening the Settings tab, select "Translation Language" in Turkish.

And the production you are watching is now here with both Turkish and English subtitles, enjoy it.
If you think that you will only use this plugin to improve your English learning, you are wrong. For different languages, you can use this plugin by changing the language options as you wish. However, when you come across a word that you don't know, you can instantly see the meaning by clicking on the word. Thus, you can improve your language by learning the words you do not know step by step.
Be sure, after a while, you will have reached ear saturation by not even needing to look at the subtitles. It is possible to improve your language by imitating the pronunciation of the words you hear about speaking English correctly. After a certain period of time, you will be able to speak and understand English comfortably and your self-confidence will increase. Most importantly, watching the productions you watch with their original sounds will be addictive and watching them dubbed will not be as enjoyable as before.
---
English Conjunctions: Usage Areas and Turkish Meanings
This post is also available in: Türkçe