Aeronautical Engineering is an academic discipline that carries out the R&D, construction, and tests of aircraft, supported by scientific and technological infrastructures, and where many engineering disciplines come together. This branch of engineering deals with spacecraft, missile, weapon systems, and aircraft. There are related departments in many universities for the candidates who want to get this engineering education. For those who are curious, we researched one by one. You can find answers to all the questions about the aeronautical engineering department in this content.
---
What is the Department of Aeronautical Engineering?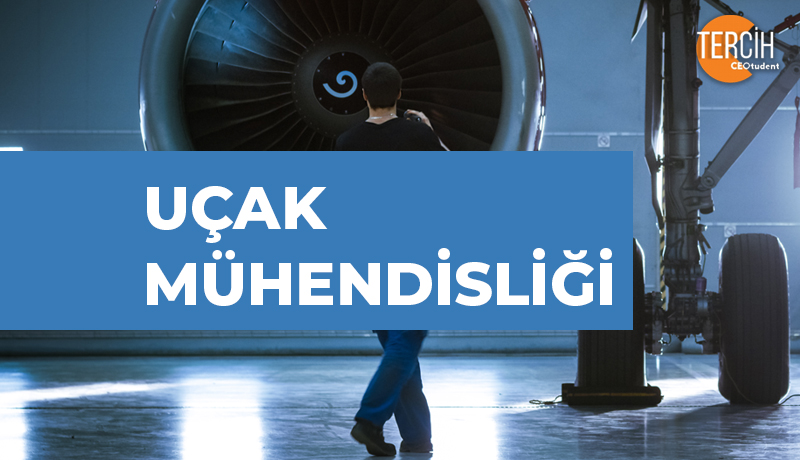 The Department of Aeronautical Engineering trains engineers for the space and aviation industry. In the department, engineers who will actively work in the development, design and maintenance processes of aircraft are trained thanks to the trainings received by the students. The chapter also explores the aircraft's aerodynamics, along with different factors such as airfoils, lift and drag behavior, and control surfaces.
---
How Many Years is the Education Period of the Department of Aeronautical Engineering?
The department's education is given in the Faculties of Aeronautics and Space Sciences, Architecture, Engineering, Aviation and Space in universities. This department is taught as a 4-year undergraduate department. University candidates who want to enter the department are required to obtain sufficient scores in the numerical score type.
---
What are the Aeronautical Engineering Department Courses?
It is possible to list some of the courses in the department as follows:
● Dynamic
● Differential Equations
● Thermodynamics
● Air Space Structures
● Aircraft Materials
● Flight Mechanics
● Aircraft and Spacecraft Design Principles
● Flight Standards and Control
● Flight Mechanics
We can list the universities where the department is located as follows:
● Istanbul Technical University
● University of Turkish Aeronautical Association
● Necmettin Erbakan University
● Erciyes University
● Istanbul Gelisim University
● University of Kyrenia
---
What Do Aeronautical Engineering Graduates Do?
Graduates from the Department of Aeronautical Engineering, who receive the title of "Aircraft Engineer", can easily find jobs in aircraft companies, rocket and space industry, companies that produce high technology. Aeronautical Engineers are in a critical position in the sector since there are few universities in Turkey with this department, and therefore the number of graduates is low.
The institutions where Aeronautical Engineers who graduated from this department can work can be listed as follows:
● ROKETSAN
● ASELSAN
● THY
● Unmanned Aerial Vehicle Manufacturing Companies
● Aircraft Design and Build Companies
● Helicopter Production Companies
● Civil Aviation Industry
● Space Industry
● Rocket Industry
---
How Much Salary Do Aeronautical Engineering Graduates Get?
The salary range in the sector for Aircraft Engineers who graduated from the Department of Aeronautical Engineering varies between 5,000 TL and 11,000 TL. When we look at the average salary, we see that it is 7,330 TL. For example, the salary of an Aircraft Engineer who has been working in a corporate company for 5 years is around 7.500 TL.
---
What are the Challenges of the Aeronautical Engineering Department?
It is known that, in general, the lessons are complicated, and the projects and assignments are challenging. You should know that you must embrace the department with all four hands for academic success. You should not forget that you will receive the reward for the department's difficulty when you graduate.
---
Who Can Succeed in Aeronautical Engineering?
Persons who are curious and like to observe, enjoy reading and writing a lot, approach all kinds of people or social groups in an impartial and objective way, are patient, understanding, and have strong empathy skills can be successful in this department.
---
What are the Job Opportunities of the Aeronautical Engineering Department?
We can say that a wide range of job opportunities await successful Aeronautical Engineers who graduate from the department. Having the required competencies, especially in high-tech sectors, can make a small number of Aircraft Engineers indispensable. As we mentioned above, Aeronautical Engineers can work with good salaries in both the public and private sectors.
---
What are the Foreign Opportunities of the Aeronautical Engineering Department?
After graduating from the department, with a good academic record and foreign language proficiency, it is possible to pursue a master's and doctorate abroad. Also, as long as you have language proficiency, you can apply to companies abroad as you wish. Again, as we mentioned before, having a high-tech profession will help you find a job both at home and abroad.
---
In Which Fields Can Aeronautical Engineering Graduates Specialize?
If they wish, Aeronautical Engineers can work in related companies as Mechanical Engineer or Industrial Engineer. Graduates can specialize in specific fields such as aircraft, space, rocket and helicopter.
---
What is the Future of Aeronautical Engineering Department?
We can say that this department is one of the three most essential departments in Turkey, for reasons such as the technological steps that are developing day by day and the defense industry becoming more technological. Aviation is still one of the areas that countries give the most importance in terms of both defense and transportation. This department is a department with many job opportunities not only in Turkey but also abroad.
All other university departments can be
found here
.
This post is also available in: Türkçe