The department of communication sciences is a type of undergraduate degree that has increased in importance in recent years in order to understand and closely follow the digitalized world. The department, which is known to have been founded in Turkey with Istanbul University, first showed itself with the "communications faculty" established in 1950. We also focus on "communication sciences", the department that has come to the fore in recent years, of the faculty, which includes many departments related to communication. "What is the department of communication sciences?", "What does the department of communication sciences do?" The answers to such questions and much more are in the continuation of our article!
---
What is the Department of Communication Sciences?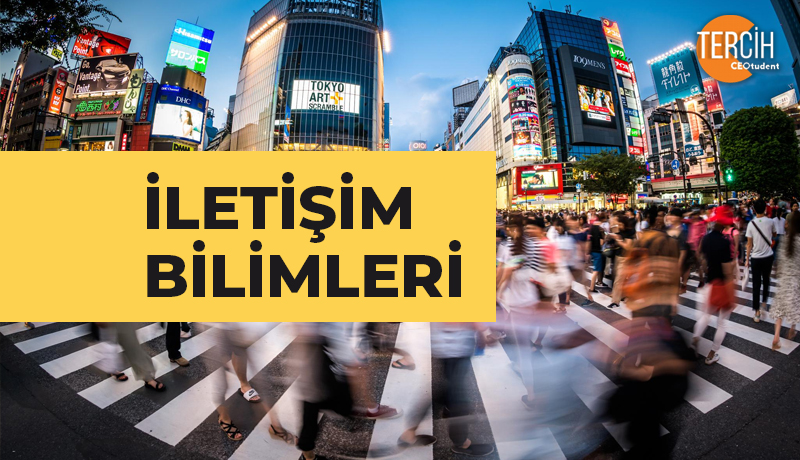 The department of communication sciences is a type of undergraduate that examines the bonds and behavior styles of individuals with groups and social institutions through observation and scientific studies specific to mass media. From this point of view, it can be understood that the department is an undergraduate that is intertwined with theoretical concepts. However, the aim of the chapter is not only to give theoretical information. Another aim of the training is to educate individuals about how and in what ways mass media can be used in digital marketing. In this context, we can say that the department also offers applied technical courses to students.
---
How Many Years is the Education Period of the Department of Communication Sciences?
This department of universities, which is generally under the "communication faculty", provides 4-year undergraduate education. Since the language of education in some universities requires 1 year of compulsory preparatory class, the education period may increase to 5 years. In university preferences, the department only accepts students from the verbal field.
---
What are the Courses of the Department of Communication Sciences?
During the 4-year undergraduate period, the department provides students with theoretical and theoretical training in many different communication fields. These are as follows:
● Introduction to Communication Studies
● Media Literacy
● Visual Culture
● Turkey Media History
● News Gathering and Writing
● Research Methods in Media Studies
● Communication Theories
● Introduction to Public Relations and Advertising
● Film Studies
● Radio-TV Broadcasting
● Social Structure and Political Culture in Turkey
● International Communication
● Media Ethics
● Selected Topics in Communication
● New Media and Society
● Media Sociology
● Production for Television
● Popular Culture and Media
● Media Studies
● Selected Topics in Television Studies
● Selected Topics in Journalism
● Communication Law
● Film Production and Analysis
● Alternative Media
● Featured Topics in Cinema
● Media, Art and Culture
Apart from the above mentioned courses, elective courses are also offered to the students.
---
What Do Communication Sciences Graduates Do?
The aim of the department is to raise individuals who can establish general communication at all communication points in the society, understand, research, question and develop strategies. In this regard, we can say that graduates can find jobs in many fields where communication takes place, in companies and media organizations.
---
How Much Salary Do Communication Sciences Graduates Get?
Graduates of the department can find jobs in the public and private sectors. Therefore, we cannot talk about a clear salary range. However, if we consider the average
● Minimum wage for new graduates, agencies and media organizations,
● Sr. Experienced employees called agencies and media organizations between 3 thousand and 6 thousand TL,
● Those in managerial positions are 8 thousand to 12 thousand TL,
they can have a salary. Let's also add that private clerks and communication consultants of public figures can work for much higher salaries.
---
What are the differences between Communication Sciences and Radio Television Cinema departments?
One of the most curious subjects about this department is its difference from other departments under the faculty of communication. We can say that the department of communication sciences covers a general education. While the students studying in the department get to know and learn communication theories and theorists closely, they are also subjected to a detailed education in the fields of radio-TV-cinema-public relations and advertising. From this point of view, it is possible to say that the department of communication sciences has a wide and comprehensive education and graduates are trained in many fields.
---
What are the Challenges of the Department of Communication Sciences?
Although it is very enjoyable to study in the department, some complaints can be expressed after graduation. Problems such as the fact that companies do not provide sufficient employment in this field, graduates from different departments turn to digital with an open future and try to close the gap in this field, and companies' refusal to provide employment for new graduates are among the biggest challenges of the department. On the other hand, another point is that communication sciences, which is a profession in the focus of digitalization and social media, absolutely demand a foreign language. For this reason, we recommend that all candidates who want to choose the profession should learn a foreign language and improve themselves with various trainings and courses after graduation.
---
Who Can Be Successful in the Department of Communication Sciences?
We have no doubt that every individual who loves to read, research and write can be successful in this field. In addition, people who have developed a foreign language, always have creative ideas and perspectives and surprise with their wide imagination can prove their success in this field and go far beyond their competitors.
---
What are the Job Opportunities of the Department of Communication Sciences?
We have mentioned before that graduates of the department can easily find a job in the public and private sectors. We have listed the positions they can work in these fields in general below.
In digital and advertising agencies, corporate firms, magazines and media organizations such as Radio-Tv;
● Social media expert
● Copywriter
● Copywriter
● Editor
● Content editor
● News editor
● news reporter
● Digital marketing specialist
● Corporate communication specialist
● SEO expert
● Cameraman
● Announcer
● Director
can work in such positions. They can work as public relations specialists in public institutions. On the other hand, they can work with TV series/film productions and work as screenwriters. Finally, well-known people also work in positions such as chief of staff, communication consultant. If they wish, it is also possible for them to become an academic with a graduate education.
---
What are the Foreign Opportunities of the Department of Communication Sciences?
Graduates of this department have the chance to pursue a master's degree at various universities in Europe and America. In line with the fields they choose, they can enroll in master's programs such as media, mass communication, new media. At this point, we would like to emphasize the importance of foreign language. In addition, we can say that the first developments in digital media are being experienced in the USA, which makes the schools in this region more advantageous. Moreover, applied training and internship opportunities are much more developed in America. In short, the choice is yours.
---
In Which Fields Can Graduates of Communication Sciences Specialize?
Communication science graduates can develop their academic identities with their master's and doctorate degrees. In this way, they can attend classes with the title of professor at well-established universities. On the other hand, candidates who have started to develop themselves in the sector can progress from Junior to Senior, and then to management. However, these are, of course, rises that will be experienced with certain knowledge and experience. You shouldn't expect to rise that fast in the first place.
---
What is the Future of Communication Sciences Department?
Everything is going digital nowadays. All the tools at our disposal are now products of digital. The future says that this change and transformation will continue. The closest followers of the digitalized world will undoubtedly be communicators. We need communicators to understand, rebuild and strategize inter-communal communication. In addition, marketing intelligence is of great importance in communication with customers and society. So, we can easily say that as long as communication exists and becomes digital, there will always be a need for "communication graduates".
All other university departments
from here
you can reach.
This post is also available in: Türkçe