Chemical Engineering is a branch of engineering in which chemistry, mathematics, physics, biology and economics are used. It can be confused with the chemistry department. However, a chemist who graduated from the department of chemistry studies the chemical properties of substances, their molecular structures and how they can change. Chemical engineers, on the other hand, design the production process and factories necessary to turn these studies into economical and tons of products. We have compiled all the topics related to this section.
---
What is the Department of Chemical Engineering?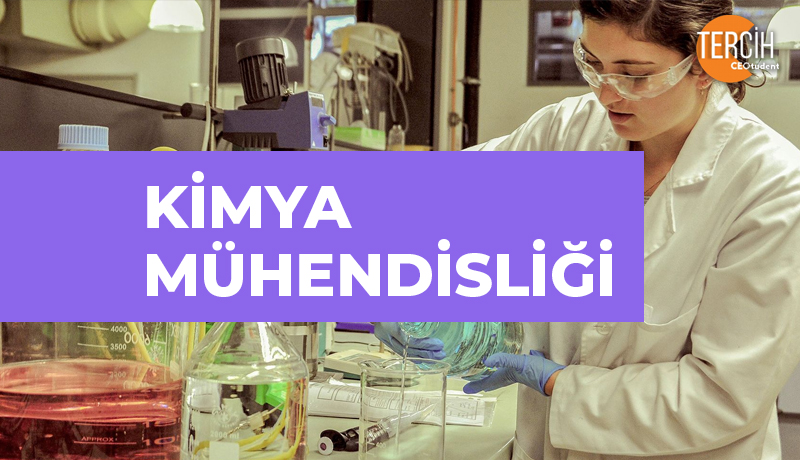 Chemical Engineering is one of the departments that ensures the realization of production. It works to make the materials that will be included in the production more useful. It is concerned with the development and application of processes in which the chemical structures of materials and their energy content are changed.
---
How Many Years is the Education Period of the Department of Chemical Engineering?
The education period of the department is 4 years.
---
What are the Courses of the Department of Chemical Engineering?
After basic physics, mathematics and chemistry courses like all engineering, the department also takes organic and analytical chemistry courses in addition to the basic courses of the department such as thermodynamics and fluid mechanics. There are many lessons in common with mechanical engineering, but it's the calculations of mass transfer that set it apart from machinery. A senior student takes reactor design and mathematical modeling courses.
---
What Do Chemical Engineering Graduates Do?
Chemical Engineers can work in any field of production. There are different business areas such as processing of raw materials produced from petroleum derivatives, food and pharmaceutical industry. Chemical Engineer graduates can take part in the design, establishment, operation and control of production facilities. Examines production and quality problems and finds solutions. It makes economic analyzes of the production process and designs the process to obtain the best quality product at the cheapest price. They aim to protect nature and natural balance in the production process.
---
How Much Salary Do Graduates of Chemical Engineering Get?
Salaries of department graduates vary according to the sector they choose. The average salary of Chemical Engineering graduates is around 4,000 TL. Starting salaries vary between 2,320 TL and 5,000 TL.
---
What are the Challenges of the Chemical Engineering Department?
The students of the department have to connect with all the course subjects they take. They should link the courses they will take from different disciplines with their own courses. In this context, a disciplined working system is very important in achieving success. Because the lessons are highly related to each other and require systematic study since comprehension is the basis, not memorization.
---
Who Can Succeed in the Department of Chemical Engineering?
People with these characteristics can be successful in this department:
● Successful in establishing cause-effect relationships rather than memorization skills.
● Those who enjoy fields such as physics-chemistry-mathematics
● Able to work with discipline
● Multidimensional thinking
---
What are the Job Opportunities of the Chemical Engineering Department?
This branch of engineering will continue to work as long as production exists. As there are opportunities to work in many fields, emerging fields also offer the opportunity to work for the graduates of this department. However, in order to work in these areas, people need to develop themselves. There are always job opportunities for self-improving department graduates.
---
What are the Foreign Opportunities of the Chemical Engineering Department?
There are opportunities abroad for graduates of the department. Unfortunately, Turkey does not provide many opportunities for graduates, especially in sectors such as pharmaceuticals and automotive. Those who want to work in these sectors naturally head abroad. In addition to these sectors, they have the opportunity to work abroad for other sectors where they can work. However, in order to benefit from opportunities abroad, they need to develop their field knowledge and foreign languages.
---
In Which Fields Can Graduates of Chemical Engineering Department Specialize?
It is possible to specialize in areas such as biotechnology, environment and energy, production. The areas of specialization of Chemical Engineers are as follows:
● petochemistry
● Fiber-textile
● Medicine
● Paint-cosmetics
● Cement-plaster
● Glass-ceramic
● Food
● Agricultural Chemicals
● Purification
---
What is the Future of the Chemical Engineering Department?
As the products produced change, this branch of engineering has to improve itself. It is one of the branches of engineering that does not have the luxury to count but will not expire. Regardless, production will continue in different areas. Chemical Engineers will be needed for this production to take place. In this context, we can say the following: As long as production exists, Chemical Engineering will also exist.
All other university departments
from here
you can reach.
This post is also available in: Türkçe