One of the things that makes Vikings, one of the best medieval series of recent times, so well is undoubtedly the main character Ragnar Lothbrok.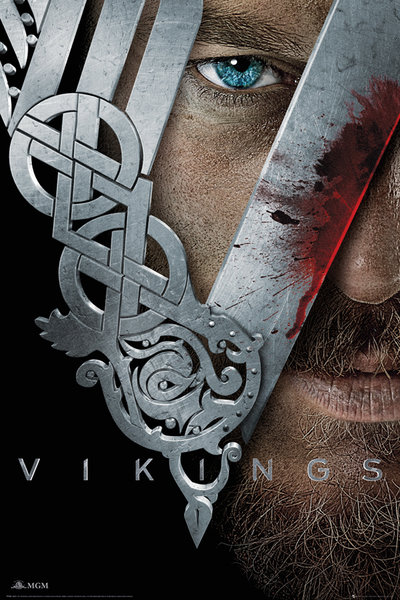 Release Date
: March 3, 2013
Creator
: Michael Hirst
Cast
: Travis Fimmel, Katheryn Winnick, Gustaf Skarsgård, Alexander Ludwig
Type
: Action, Adventure, Drama
Country
: Canada, Ireland
Duration
: Avg. Episode Length 44 min – 6 Seasons 93 episodes in total
Original Language
: French, Arabic, English, Old English, Old Norse, Latin,
Ancient Greek
Production Companies
: World 2000 Entertainment, Take 5 Productions, Shaw Media, Corus Entertainment, MGM Television, Screen Ireland
---
Vikings Plot
The Vikings series, which is about the experiences of the brave warrior Ragnar Lothbrok and his son, is also based on reality by reflecting the culture of the Vikings. Ragnar Lothbrok is a brave warrior who has made quite a name for himself in history with his attacks on Britain and France. Ragnar, a simple farmer, not only shows us how far he can go, but also gives us the opportunity to watch his adventures in the sea with his beloved friend Rollo. In this series, we follow the adventures of the fearless and ruthless race. Although this race has taken its courage from Odin, its hair from the sun and its eyes from the sea, it manages to attract the attention of the audience from the first episode. In the series, which consists of a combination of fantastic and real elements, the actors were chosen from people with physical characteristics close to the race of that period. This made the movie even more special.
---
Vikings Review and Review
One of the things that makes this series so good is undoubtedly Ragnar Lothbrok. Both his war intelligence, his leading stance and his charisma manage to put Ragnar among the unforgettable series characters. Favorite part of the series 11. reflecting the century in the best way. And of course, there are the battle scenes where we witness step-by-step strategies. Vikings is a great series that reveals concepts such as war, blood, struggle and power with the nakedness of that era.
---
Vikings Points
IMDb : 8.5
Rotten Tomatoes : 93%
Metascore : 74
Google : 96%
---
Vikings Watch
This post is also available in: Türkçe