Black Mirror sheds light on the technologies and lives of the future with all its frighteningness. Each episode of the series, which is not a whole, deals with different subjects with different actors. You will encounter a completely different dystopia world in each episode. We have brought together the subject, review, details, actors, scores and striking episodes of the Netflix series Black Mirror for you.
Release Date : 4 December 2011
Creator : Charlie Brooker
Cast : Daniel Lapaine, Hannah John-Kamen, Michaela Coel
Type : Drama, Sci-Fi, Thriller
Country : United Kingdom
Duration : Avg. Episode Length 1 hour – 5 Seasons in total, 22 episodes
Original Language : English
Production Companies : Zeppotron, Channel 4 Television Corporation, Gran Babieka
---
Black Mirror Subject?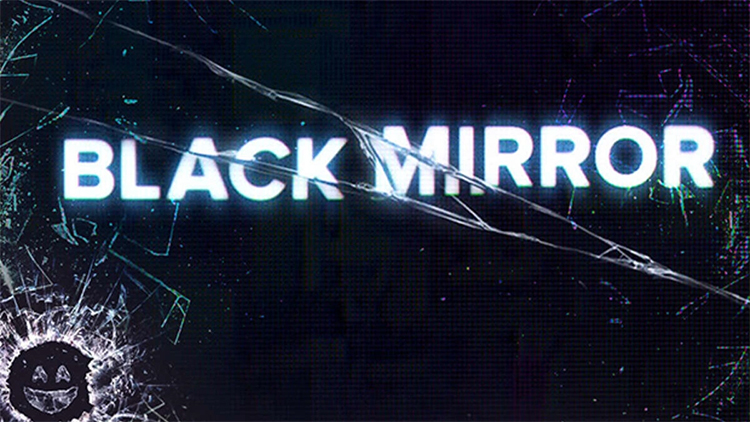 The effects of the developing and changing society on individuals are also changing day by day. The returns of new technologies, changing politics, media, and the change in the understanding of art are discussed with science fiction elements. This sci-fi anthology series, each episode of which has a different scenario and actors, focuses on the dilemma of whether the developing technology will make the world more livable or will it trap people in a universe where they can live as prisoners. What would it be like to live with the chips worn around your neck, and to have your every step tracked via your phone or computer?
---
Black Mirror Review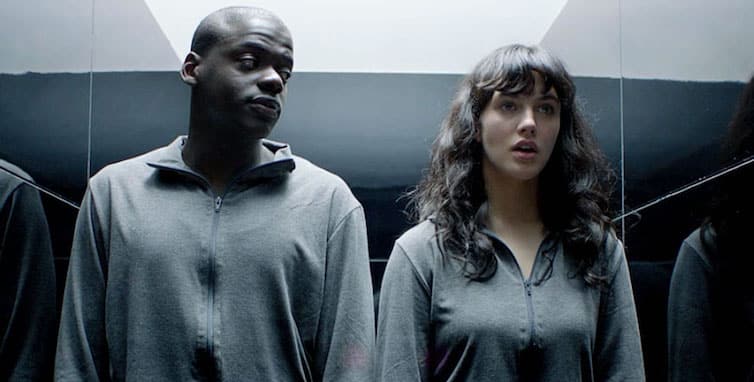 Black Mirror is an
anthology series
, each episode of which consists of separate scenarios, separate actors and is one of the first productions that come to mind when Netflix series is mentioned. If you are bored with the same subject all the time, it is a production that should be at the top of your list. The common side of every season and every episode is humanity and technology. Proceeding in this theme, the series creates a shocking effect by questioning basic concepts such as the state, technology, society and individual. At the end of each episode, you encounter a stunning finale. In addition, the futuristic reality of the series is so strong that it is said to cause anxiety in many of the audience.
---
Black Mirror Points
IMDb : 8.8
Rotten Tomatoes : 83%
Metascore : 76
Google : 92%
---
Black Mirror Awards
2012 International Emmy Award for Television Movie/Mini-Series
2015 Peabody Award – Entertainment
2017 British Academy Television Craft Award for Best Make up and Hair Design
2017 GLAAD Media Award for Best Independent Episode in a Series
---
Black Mirror Best Episodes
Black Mirror is one of the most watched TV series worldwide. Each episode of the series, which started broadcasting in 2011, deals with different subjects independently of each other. Successful science fiction writer Stephen King said that he liked the series very much. Another name that comes to mind when science fiction is mentioned, Robert Downey Jr. On the other hand, he announced that he wanted to shoot "The Entire History of You", one of the Black Mirror episodes, as a movie.
Technology and social media, which have an important place in most of our lives, are also among the topics that Black Mirror deals with. We've selected the 4 most compelling chapters on where social media and technology can take us:
1) White Christmas | IMDB: 9.2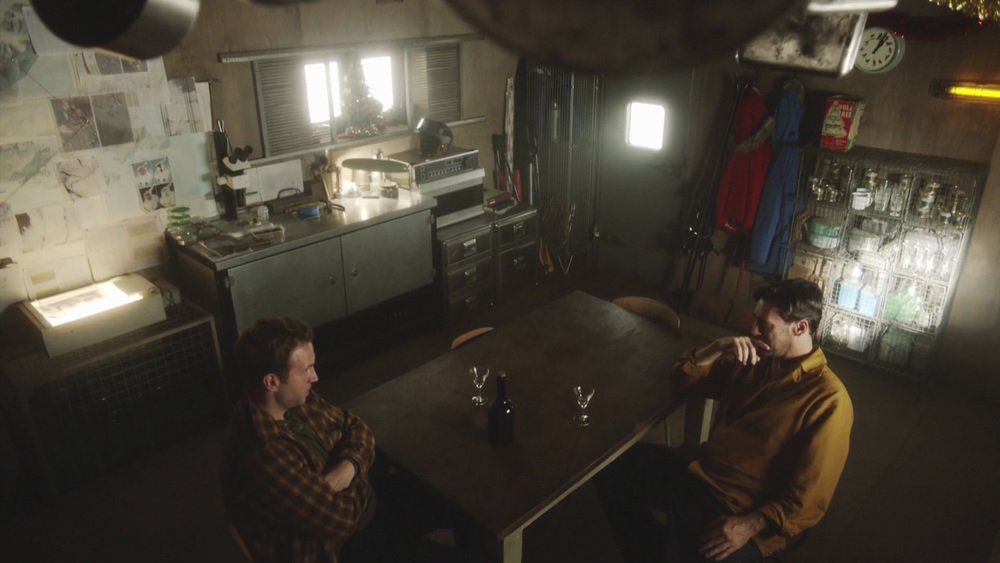 Written by the creator of the series, Charlie Brooker, this episode, starring Jon Hamm, Oona Chaplin and Rafe Spall, has a dystopian tradition like the other episodes.
Joe Potter and Matt Trent have lived in a snow-covered cottage for 5 years. However, the interesting part is: Matt has never spoken to Joe before. Realizing this 5 years later, Matt goes to Joe, who is preparing dinner in the kitchen on Christmas morning, and they start talking.
---
2) Hang the DJ | IMDB: 8.8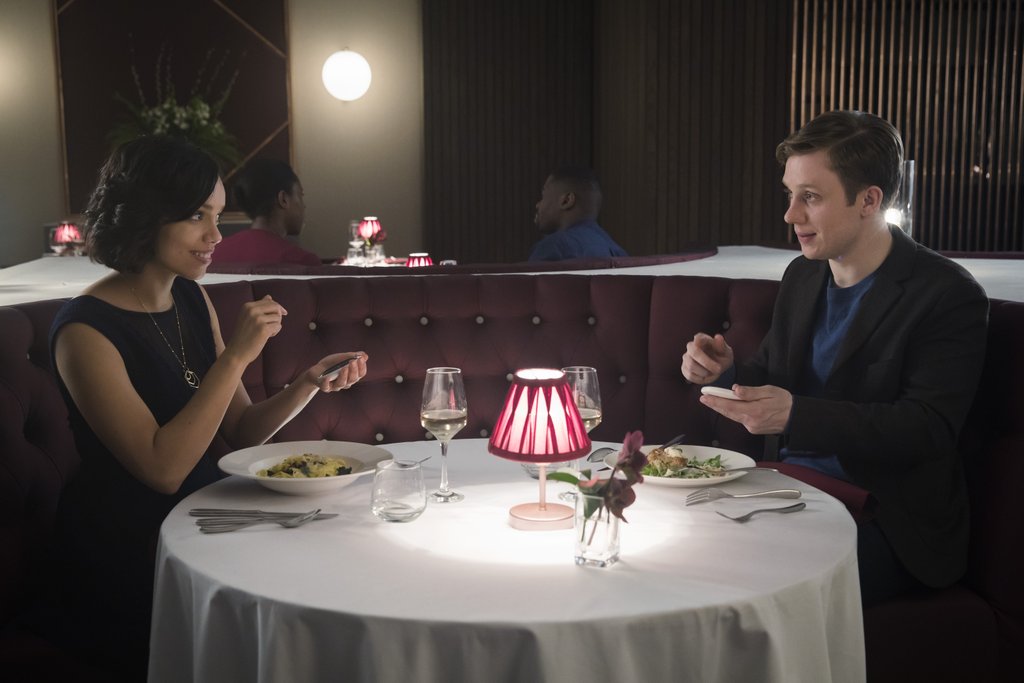 Have you ever used Tinder and similar apps before? The friendship program covered in this section is not very similar to what we know. You cannot make your own choice. You can get close to the people that the system finds for you, but you have to follow the rules of the system. The system decides when your relationship will end, not you. If you do not comply with the rules of the system, sanctions may be imposed on you. Amy and Frank, who met through this dating program, are trying to find true love according to the rules of the dystopian system.
---
3) The Entire History of You | IMDB: 8.6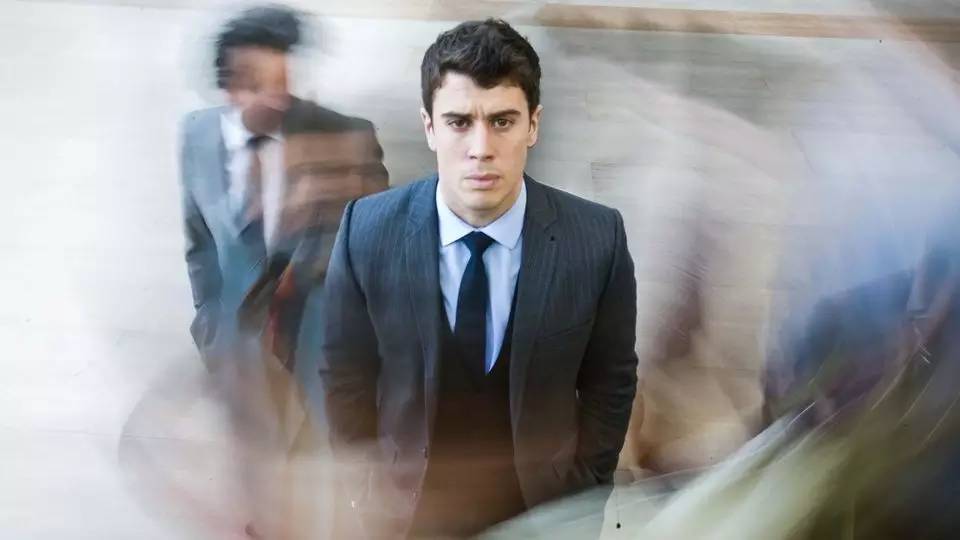 The Entire History of You episode is the last episode of the first season of Black Mirror. Is it good for you that technology knows all the details of your past? This technology is known as a
lens that can record images
, and it keeps your memories in memory by knowing all the details. Imagine that your whole life is recorded with a chip and this chip replaces your memory. What do you think the results would be?
---
4) Nosedive (Hitting the Bottom) (Social Media Section) | IMDB: 8.3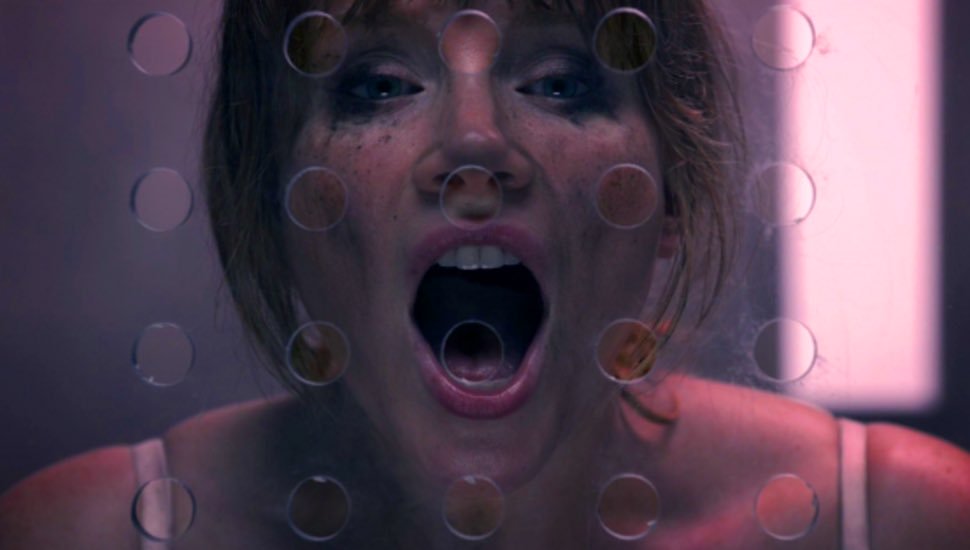 Imagine that you are scored at every stage of your life and that you can shape your future with these scores. How would it be? Would you be happy if you could choose your house, car, and future based on the scores you get on social media? We must add that a single mistake you make will lower your social media score. Now imagine adding this information.
In this section, we see the world of people divided into classes over 5 points. Lacie wants to attend the wedding of her friends who have 4.5+ points. Because in this way, he can increase his score above 4.5 and buy that house that adorns his dreams. However, as you can understand from the title of the episode, a "bottom hit" is waiting for you.
---
6 of Black Mirror. When will the season come out?
Whether or not a new season will come during the pandemic, where we live a scenario that we can watch in Black Mirror, is one of the most frequently asked questions to producer Charlie Brooker. Charlie Brooker had the following to say on this subject:
"I don't think audiences can handle another season right now. Stories about the destruction of societies, I don't know how they can be removed right now. So I'm not working on them."
This post is also available in: Türkçe