When you say 100 fun things to do with your girlfriend, many people may wonder if there is so much to do. People who have just been in love enjoy spending time together without doing any special activities in the early days of the relationship. However, as the relationship lengthens, couples get into a routine and want to do some activities to get out of that routine.
Our content of 100 fun things to do with your lover will be a guide for couples who have trouble finding creative activities and will bring vitality to your relationship. So let's not go too far and leave you with our content of 100 fun things to do with your lover.
---
100 Fun Things To Do With Your Lover
1) Go to the place where you first met.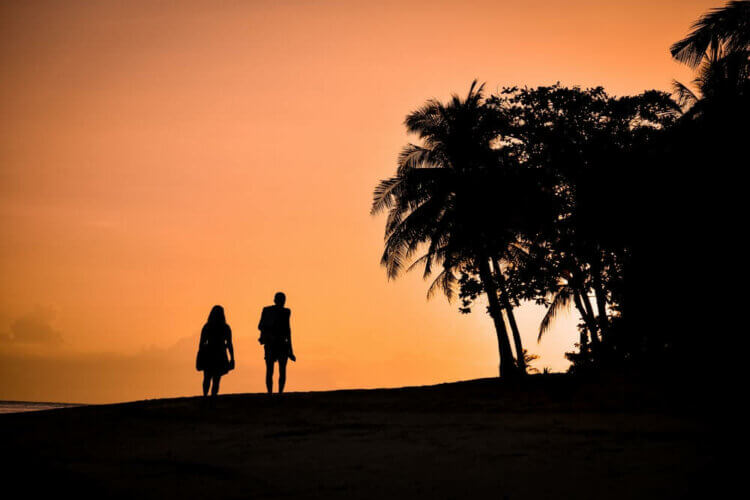 The first day of the couple's relationship is very important. Another critical point is where the relationship starts. A romantic moment can be experienced by re-visiting after time has passed.
---
2) You can dine by candlelight.
It is a very classic but always effective activity. In fact, it may even be the first activity that comes to mind when it comes to 100 fun things to do with your lover. You can spend a wonderful night by having a romantic dinner in a restaurant or at home, accompanied by candlelight.
---
3) Have a picnic.
It is spring, the weather is sunny. There is no doubt that one of the most enjoyable activities you can do when you go out with your lover in such an atmosphere is to have a picnic. Take out your cool picnic blanket on the grass, take out your picnic basket, enjoy the beautiful weather with your lover.
---
4) Light a campfire.
How about a weekend getaway with your girlfriend? If you haven't camped with your lover before, definitely put this activity at the top of your list. Set up your tent in a peaceful nature environment, light your campfire and enjoy being alone with your lover in nature.
---
5) Go to the cinema.
One of the most classic of the list of 100 fun things to do with your girlfriend is going to the movies. Be sure to choose a movie that you're both curious about or enjoy. In fact, if possible, you can choose the open-air cinema, which is not very common anymore.
---
6) Take a dance lesson.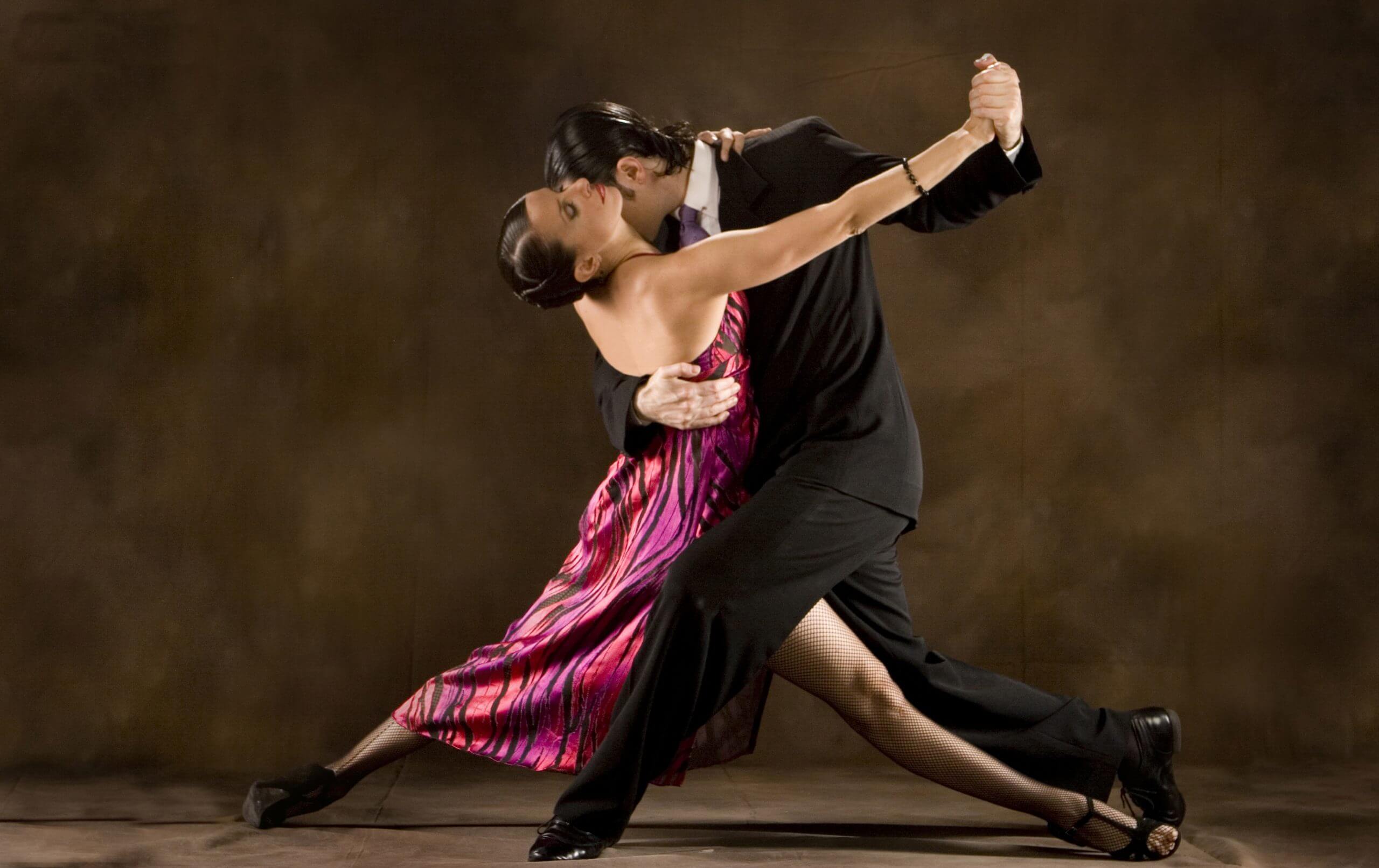 Dance is indeed a very specific area of interest. Therefore, it is not uncommon for both couples to be interested in dancing. However, it will be very enjoyable to go to a dance course with your lover, to get dance training, albeit at the beginner level, for sure.
---
7) Go to the concert.
On our list of 100 fun things to do with your lover, it's time for concerts, which are indispensable activities of the summer months. You can spend a very enjoyable evening by going to the concert of a person or group you love with your lover and accompanying the songs together.
---
8) Cook dinner together.
In the daily hustle and bustle, we may not always be able to spare enough time for dinner. However, some days you can plan ahead and cook dinner together for that evening. Enter the kitchen with your lover, cook meals, set the table and have a dinner that lasts for hours with a pleasant conversation.
---
9) Go to karaoke.
Going to karaoke is something that is very shy even at any time. Because many people do not trust their voice and think that it will be disgraced. Therefore, you may not see it as an activity to be done with your lover. But whether your voice is good or bad, at least do a duet on one song. Whatever the outcome, it will be fun.
---
10) Organize a game night.
Making the time you spend at home more fun by playing games is one of the most classic but most preferred methods. You can have a good time playing Monopoly, Scrabble or any similar board game.
---
11) Go to the amusement park.
No matter how old they are, there are very few people who do not enjoy going to the amusement park. So do not hide the childlike spirit in you and go to the amusement park with your lover and enjoy all the toys from the Ferris wheel to the bumper cars.
---
12) Take pictures.
It may be an event that does not appeal to everyone, but if you have never tried it before, you should definitely try it. Take pictures with your cameras if you have them, or with your mobile phones, if you have them, by walking from one street to another. Then compare the photos you took and talk about them.
---
13) Watch the sunset.
There is no doubt that it is one of the rare activities that you can do every day. Find a nice place near where you live and watch the sunset, which is a wonderful show of nature, with your lover.
---
14) Go for a walk in the forest.
You woke up and had a nice breakfast. The weather is perfect for walking. So why not take an oxygen-filled walk? Put on your tracksuits, go to the forest and go for a peaceful walk in nature with your lover.
---
15) Read to each other.
Reading books is actually a very personal hobby, an action. Have you ever tried to read a book with your lover? If you haven't tried it, we recommend you try it now. Whether it's a novel, a story, or a poem… Sit down and read to each other.
---
16) Watch the stars.
---
17) Take a vacation during the winter season.
People generally prefer to go on vacation in the summer months. However, winter tourism is also preferred by many people. If you haven't been on a winter vacation with your lover before, you should definitely consider this option. Ski, roll in the snow, enter the thermal waters, in short, enjoy the winter holiday.
---
18) Watch movies at home.
If you don't want to go out of the house on cold winter evenings, watching movies together will be one of the most enjoyable activities. Make coffees, prepare snacks, get under the blanket and let the movie begin.
---
19) Take a train ride.
As you know, train rides are very exciting. Especially couples show great interest in this journey. If you like long train journeys, definitely go on a train journey with your lover.
---
20) Stay in the chalet.
There is no doubt that one of the most beautiful activities to do in the winter season is to stay in a chalet. You can spend both pleasant and romantic moments with your lover in a chalet in nature, away from the city. Especially if there is a fireplace fire, don't enjoy it…
---
21) Dance in the rain.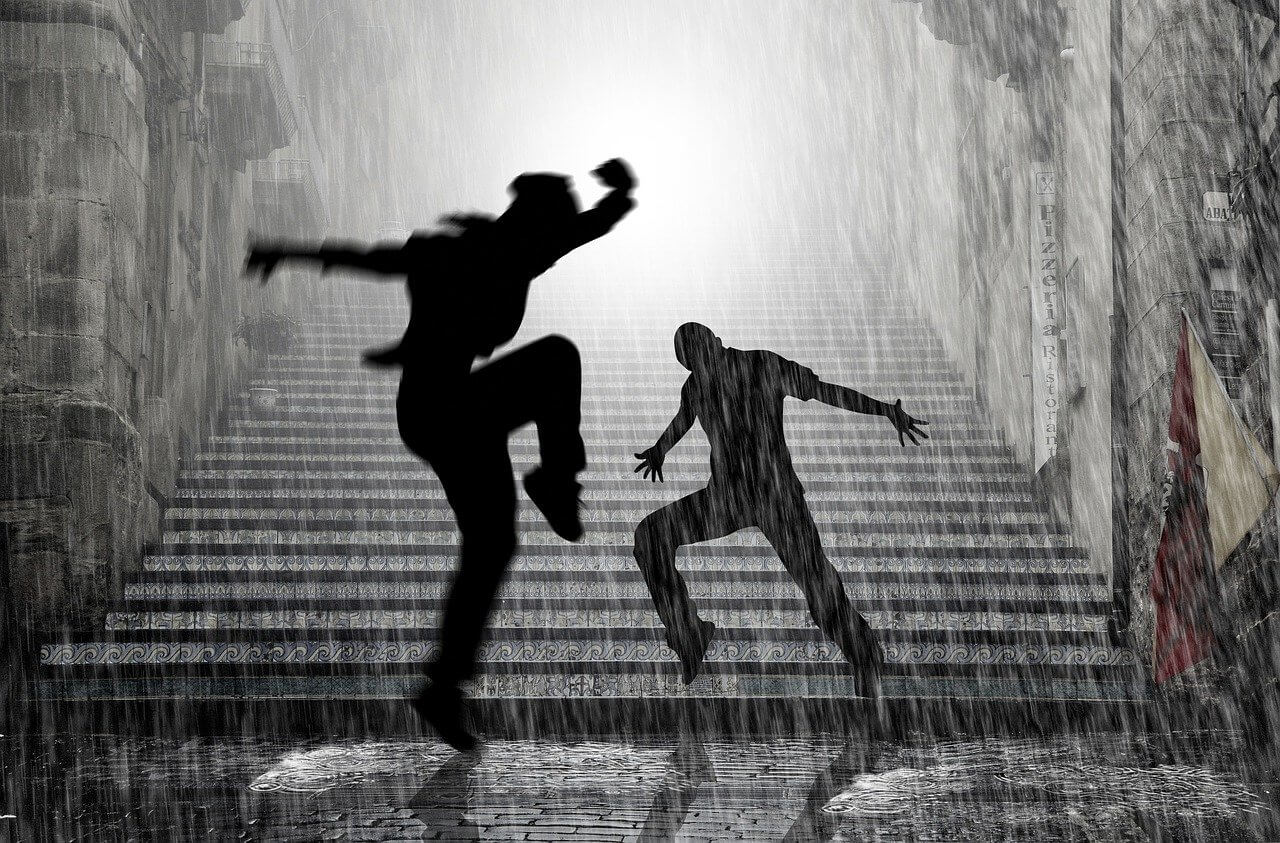 We are at one of the most iconic events of our list of 100 fun things to do with your lover. We call it iconic; because with your lover you can feel yourself exactly in a movie scene. While rain is often a romantic element on its own, dancing like crazy under it will give you both romantic and enjoyable moments.
---
22) Go on unplanned trips.
It is absolutely necessary to make a plan in order to carry out the activity. So, would you like to engage in a spontaneous activity when there is no plan? Rest assured, unplanned activities can often be more exciting and enjoyable than even planned ones. So be open to spontaneous developments.
---
23) Parachute jump.
Let's suggest an extreme activity on our list of 100 fun things to do with your girlfriend. Yes, skydiving is not an activity that everyone can dare. However, you and your lover can encourage each other and add skydiving to your list for once in your life.
---
24) Do diving.
If you like to swim in the sea with your lover during the summer holidays, you should definitely explore the bottom of the sea. There are diving activities that are very popular in our country. You can dive with your lover by participating in one of these activities.
---
25) Watch funny videos.
Watching funny videos on the internet is now a part of our lives. Many couples send funny videos to each other during the day. If you are very tired or do not want to do anything, you can watch funny videos with your lover and have a good time.
---
26) Massage each other.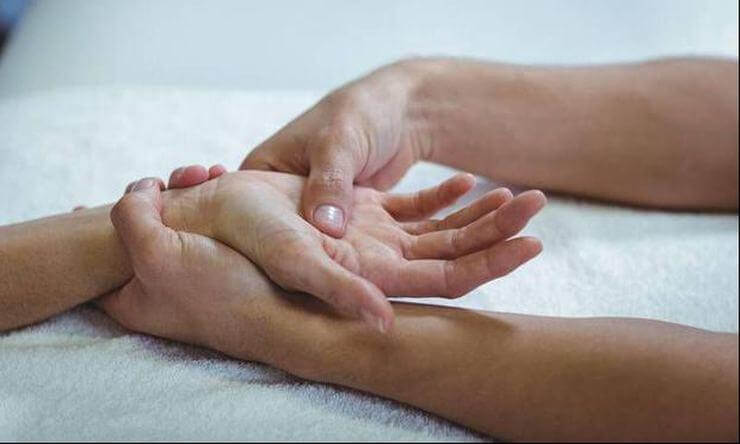 Who can say no to a great massage? Massage each other by determining a day with your lover and a time period within that day. You can even increase your massage pleasure by learning different massage techniques from the internet.
---
27) Go shopping.
This is probably the most controversial item on our list of 100 fun things to do with a girlfriend. If one of the couples loves shopping and the other does not, unfortunately, this activity will not be very enjoyable. However, if you are a couple who enjoys shopping, going shopping at regular intervals will be a great activity for you.
---
28) Ask each other questions.
An activity that will make the dialogue between you and your lover much more enjoyable. Sit down and start asking each other questions. These questions can be about anything. Listen to your answers, brainstorm on them, laugh, learn…
---
29) Visit museums.
You can visit the museums in the surrounding provinces, especially where you live. If you have the opportunity, of course, you can increase the diameter even more and add museums abroad to your list. Thus, by devoting a significant part of your day to increasing your general knowledge, you will literally spend quality time together.
---
30) Play PlayStation.
Playing PlayStation is already an indispensable activity for couples who are keen on digital games. On the other hand, even if your partner is not interested in PlayStation, offer to play together. You will see that you will not be able to get enough of playing PlayStation with your lover.
---
31) Do sports.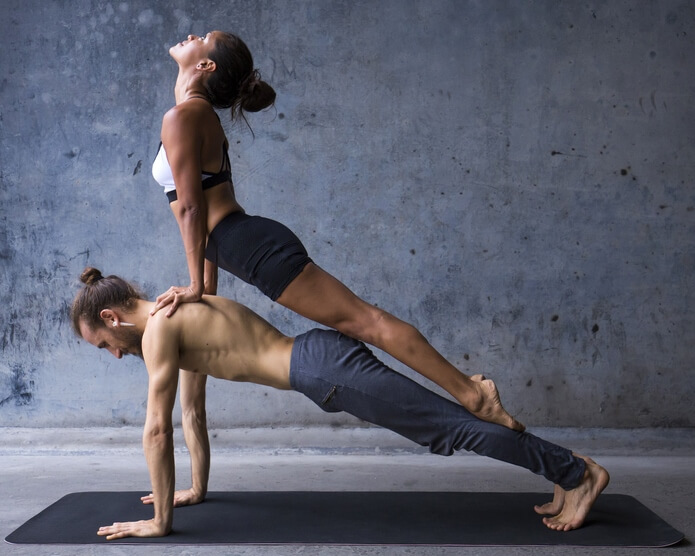 Most people look for a companion to exercise. What better companion than a lover who loves sports just like you? Of course not! Therefore, by doing sports with your lover, give importance to your physical and mental health and have a healthy activity together.
---
32) Do puzzles.
Of course, doing puzzles is not a one-day activity. Moreover, it is a task that requires a lot of patience and effort. Therefore, when you are at home with your lover, you can spend a few hours doing puzzles.
---
33) Fly a kite.
Kite flying is not something we see as often as it used to be. Well, the joy we get from the kites we flew in our childhood is still different. In order to feel that pleasure again, release your inner child with your lover and let your kite float in the sky.
---
34) Do fishing.
Fishing is a form of meditation for many. It also requires some experience and knowledge compared to other activities. However, if there is a place where you can fish, take your fishing rods and swing them into the water. Even having such an experience together would be quite peaceful.
---
35) Plant saplings.
Maybe it's an activity straight out of Yeşilçam movies, but wouldn't you like to make the world greener with your lover? You will see that the sapling you planted together years later is a tree, and you will increase the green space in the world for the next generations as much as you can.
---
36) Play bowling.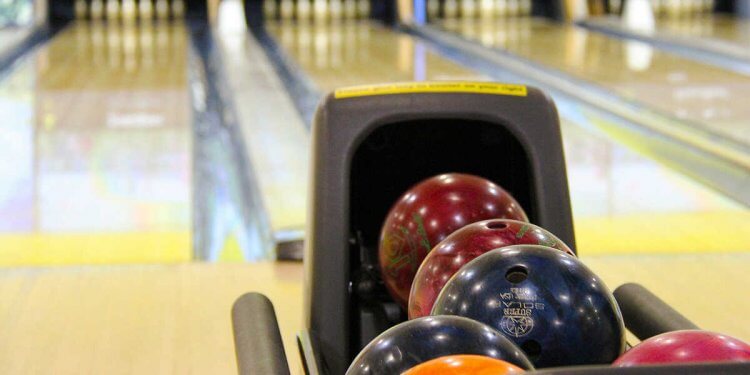 Bowling alleys were trendy, especially in the late '90s and early 2000s. Although it has lost its popularity nowadays, it will still be a great activity alternative to have a pleasant time.
---
37) Go on a flavor tour.
You can try the flavors of the place you live in, or you can travel to another location. You can eat its famous meal, go to its much-loved restaurant, cafe, experience the flavors unique to that place, and spend a day with flavor explosions on your palate.
---
38) Enjoy the ferryboat.
Unfortunately, this activity is only valid for couples living in the place where ferry services are made. However, when you get the chance, make sure to spend time on a ferry cruise with your lover. Who doesn't love to take a ferry trip with their lover in a sunny and beautiful weather?
---
39) Have a pillow fight.
You're at home, you're getting a little bored and you can't think of anything to do. Reach for the pillow near you and make the first move! It may be a bit messy, even feathers and cotton, but pillow fights will be an activity you will enjoy no matter what your age is.
---
40) Rent a caravan.
If you like traveling, camping, being in nature, you should definitely have a caravan experience. Draw your route, make your plan and enjoy your holiday freely by jumping in the trailer.
---
41) Go to the match.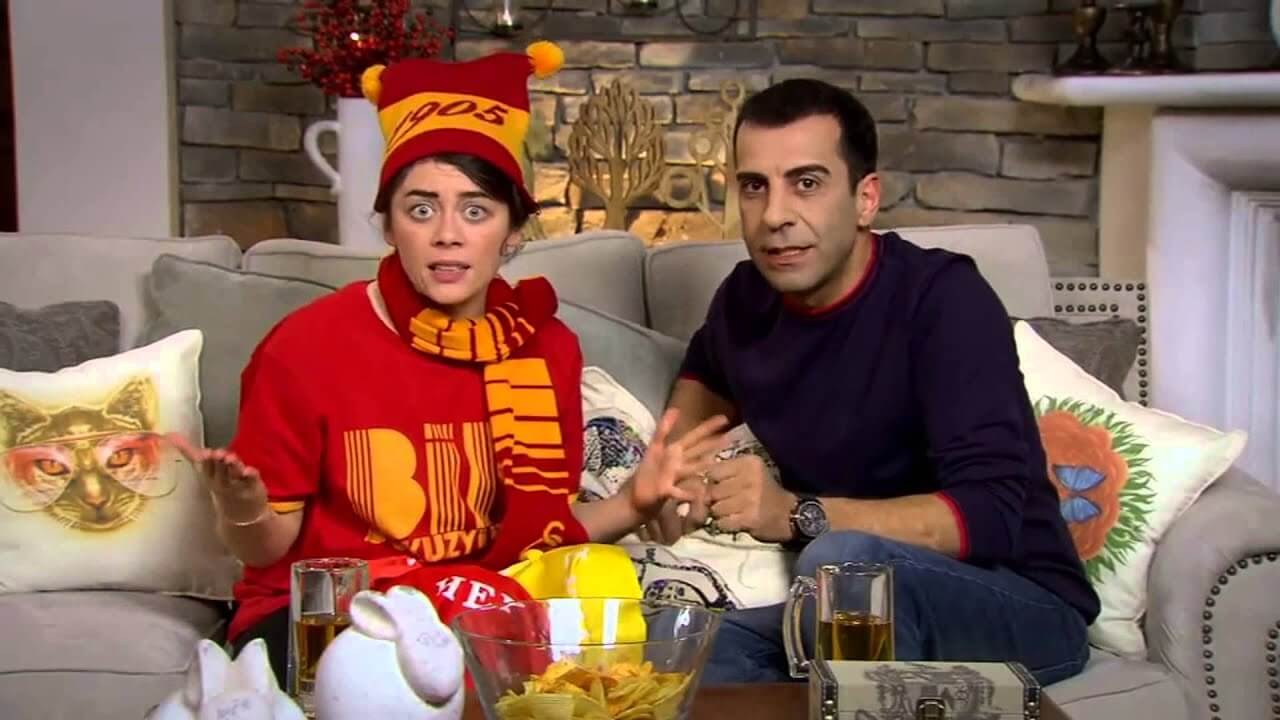 Football, basketball, volleyball… Whichever sport you like with your lover, buy a ticket right away and go to the match. It will be a great activity for you to watch the players live, to witness the adrenaline level of the match closely and of course to experience the atmosphere of the tribune.
---
42) Swing on the hammock.
It's time for another Yeşilçam stage of our list of 100 fun things to do with your lover. Yes, it is a somewhat nostalgic lover activity, but it is a very enjoyable and energy-increasing activity when experienced momentarily. Take turns rocking each other with your lover and enjoy your childlike bliss.
---
43) Ride a bike.
On a spring or summer day, hop on your bikes and start riding. That seaside is mine all day, this park is yours, now pedal wherever you want.
---
44) Sleep hugging each other.
Perhaps this is how many people define the word peace. After a busy, stressful and boring day, there is nothing that feels better than sleeping with your lover at night. Cuddle each other and fall into a peaceful, happy sleep.
---
45) Watch the clouds.
There is no one who looks at the clouds and does not liken them to something according to the shapes they take. Well, have you ever tried to do this with your lover? Look at the sky together and watch the clouds and use your imagination to make them look like other things.
---
46) Write letters to each other.
---
47) Make jokes that only each other will understand.
While humor is a very important detail in human relations, it becomes much more important during a relationship. So no matter what sense of humor you have, develop a common humor language with your lover and enjoy laughing at jokes that only each other will understand.
---
48) Feed the animals.
Actually, don't think of it as an activity. Especially in the cold winter months, stray animals have a problem in reaching food. So be united with your lover and do not neglect to feed the animals as much as you can, regardless of the season.
---
49) Tell each other about your childhood memories.
You may be a couple who know each other very well, but if you are not with your childhood sweetheart, you both do not know each other's childhood. Sit down and talk to each other about your childhood memories for hours. Who wouldn't want to learn about their girlfriend's childhood?
---
50) Go to a course.
It doesn't matter what it is; take a course together. You will both gain a new skill and experience the happiness of being able to achieve it together.
---
51) Create photo album.
Yes, we now store the photos we take in digital media. However, you can consider the idea of printing the photos you took with your lover and creating a special album for you.
---
52) Imitate each other.
Imitate each other's funniest, most angry, most serious gestures and facial expressions with your lover. It is obvious that there will be a lot of fun images to come out.
---
53) Have a barbecue.
The pleasure of cooking together at home is different, but the taste of barbecuing together in the open air is completely different. Do your shopping, prepare your barbecue equipment and light the fire. Bon appetit right now.
---
54) Keep a diary together.
Keeping a diary is not done by many people anymore. The person who keeps it naturally keeps this diary to himself/herself. However, you can consider the idea of keeping a diary with your lover at the same time. After a while, very interesting things will emerge when you both read your diaries to each other.
---
55) Make a picture.
Painting together will be a very enjoyable activity, regardless of whether you have a drawing skill or not. Start painting a large painting paper as you wish. At the end of the day, you may have paint all over you, even a beautiful picture may not come out, but you will have a lot of fun.
---
56) Play snowball and make a snowman.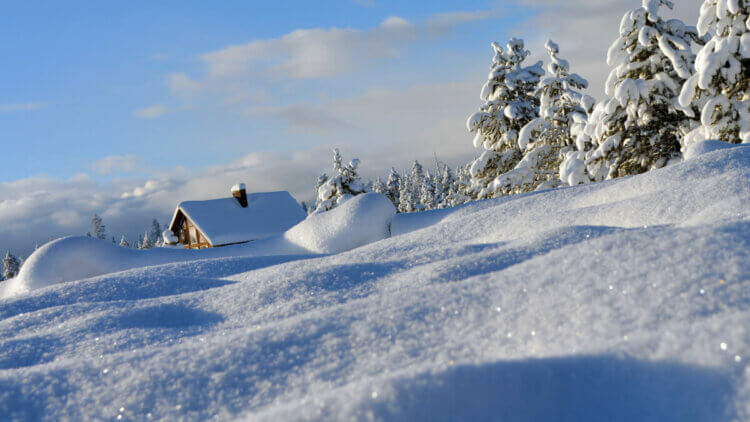 Throw yourself out on the street on a snowy day and start a snowball fight. When you are tired, pick an area and make a snowman with a collaborative effort. In short, enjoy the snow for hours.
---
57) Play basketball, tennis, volleyball together.
We said basketball, tennis and volleyball, but of course you can increase the options. Thus, you will both do sports and spend a day full of competition and fun.
---
58) Play chess, checkers, backgammon, cards.
Again, we talked about a few major games, but as we said, it is possible to increase the options. Especially such games, which we can call board games, are perfect for having fun at home.
---
59) Collect fruit together.
We do not know where the nearest fruit tree is, but if you see a fruit tree, do not forget to collect fruit together. Climb the tree, shake the branches and enjoy eating the fruits you collect together.
---
60) Breakfast must have something to do with happiness.
As a nation, we love to spend time at the breakfast table. Prepare a perfect breakfast table with your lover and have a long breakfast.
---
61) Watch cartoons.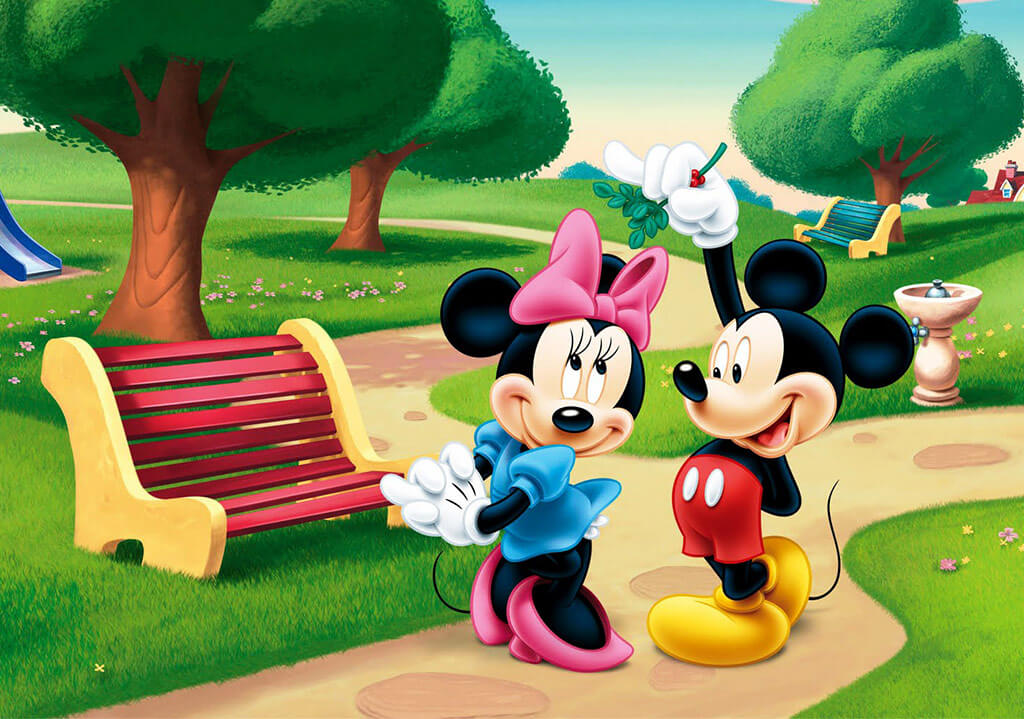 Watching cartoons is seen as a children's activity, but in fact it is not at all. No matter how old they are, many people still enjoy watching cartoons. Do not forget to watch your favorite cartoons together with your lover.
---
62) Play charades.
Try to explain your favorite movies to each other by playing charades. You will have a lot of fun when you talk about the effort you make while explaining and the funny situations you enter.
---
63) Visit antique markets.
Antique markets are set up in many cities on certain days and places. You can go to these markets with your lover, whether you just enjoy the atmosphere or shop to the fullest.
---
64) Assemble furniture.
When you buy a new piece of furniture for your home, buy it as you would assemble it yourself. In this way, you and your lover can assemble the furniture you want so much together, and you can also make it cheaper.
---
65) Follow people.
It might seem like a silly and pointless idea at first, but it really isn't. Choose a place for yourself, sit there for hours and observe people, make comments and inferences about them. Even create impressions of the past, present and future by comparing yourself to those people.
---
66) Hug each other.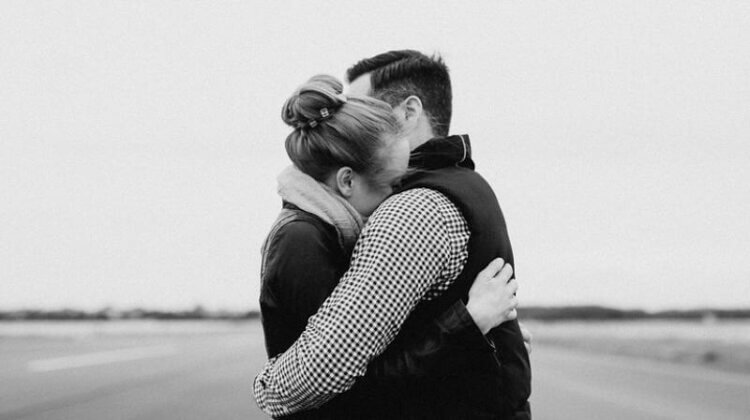 Yes, it's actually that simple. We know how good a hug is a physical act that feels good. So hug your lover for a long time, even for no reason at all.
---
67) Go to the party.
You also have the right to dance like crazy and have fun without thinking about anything. Join a party and dance nonstop all night long.
---
68) Walk for hours.
Put on your most comfortable clothes and walk the streets for hours without aiming to get anywhere.
---
69) Leave each other little notes.
Surprise each other in the house with short notes you write on small papers. Your jokes, nice words etc. in the house all day long. Reading papers with sentences will make you happy.
---
70) Go to the theater.
Whether it's a game you've been wondering about for a long time, or a game you have no idea about. Watching theater will be one of the most enjoyable activities you can do with your lover, especially in such an age where we are overwhelmed with digital activities.
---
71) Travel between cities.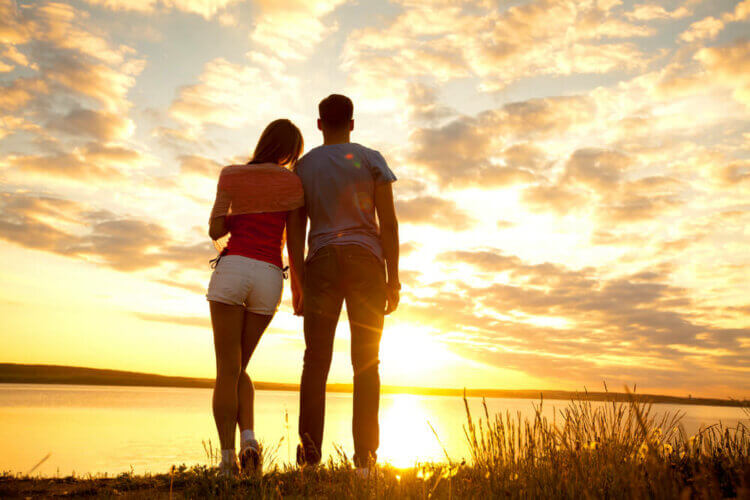 Buy tickets to the cities you always want to see and visit and travel to these cities even if it is for a day. See new places, taste new tastes, learn new information together.
---
72) Listen to music from the same earphone.
All of you thought of high school years, right? When you share one earphone and listen to your favorite songs together. Here you can relive those times. Plug in your headphones and enjoy listening to music together.
---
73) Make a cake together.
You might say, what's the difference between cooking or preparing breakfast together? It is interesting, but it is obvious that making or trying to make a cake together is a very different romance. Try to make a cake with your lover and add your love to it.
---
74) Go swimming.
If you enjoy swimming, you'll love the idea of spending all day in the pool or sea with your partner. Swim together, sunbathe together, play games in the water together.
---
75) Take pictures of each other.
Grab your camera or phone, take pictures of each other all day. It doesn't matter at home or on the street; Photograph each other's gestures and gestures and review these photos at the end of the day.
---
76) Go abroad.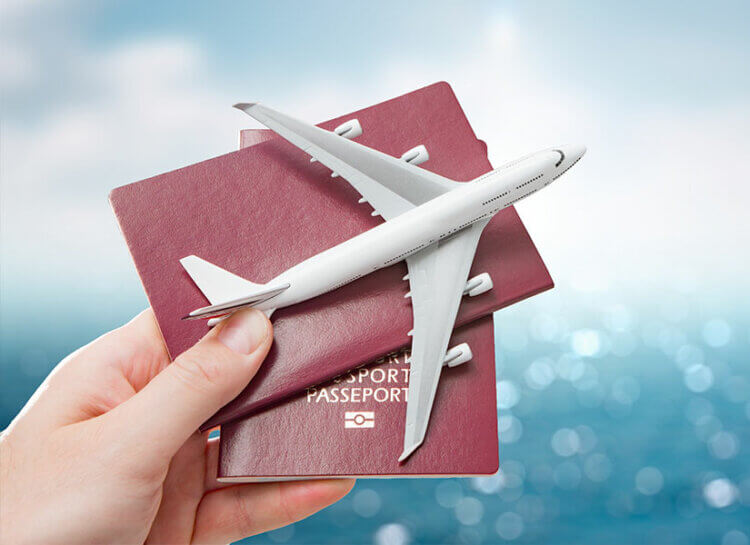 If you have the opportunity, definitely go abroad. Seeing new countries and cities together, discovering new cultures, spending time with each other in unfamiliar places will be among the most enjoyable activities you can do.
---
77) Go to the beach.
Maybe you can go for a walk, perhaps even just to sit on the beach and watch the scenery. The important thing is to enjoy the beach with your lover.
---
78) Organize a fundraiser.
People, animals, nature, it doesn't matter. Organize a fundraiser for a cause you believe in as much as you can, or donate to the campaigns of people and institutions you trust.
---
79) Get on a horse.
Go to the relevant institutions and get riding training together and spend time with the horses.
---
80) Ice skating.
It is not known whether you can do wonders on the ice by doing acrobatic moves together; however, you will definitely enjoy skating together. You will fall, you will get up, you will help each other and at the end of the day you will have done a very fun activity.
---
81) Listen to a podcast or record a podcast together.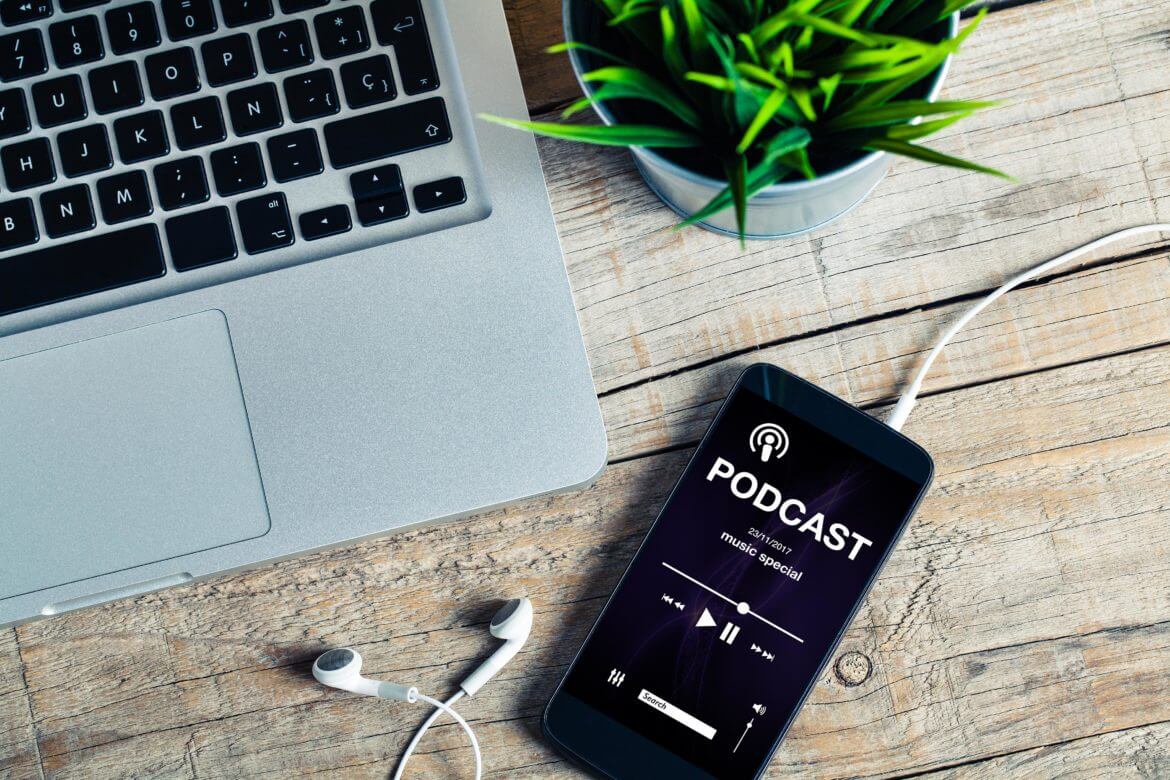 As you know, podcasts have been very popular in recent years. Both recording and listening to podcasts is an activity that people take a lot of interest in. You can listen to podcasts on topics you are interested in or record a podcast together with your lover.
---
82) Go to art exhibitions.
While visiting the exhibition, exchange ideas about the paintings and discuss with each other which paintings you like and why.
---
83) Attend workshops.
Crafts, ceramics, glass making, etc. You can have a great time by participating in the workshops. So you get a new hobby together.
---
84) Paint your house.
Get paints, brushes, spread the covers and let the fun begin. Enjoy both painting your own house and having pleasant moments throughout the whole process.
---
85) Solve puzzles together.
Get yourself a crossword book or collect newspaper crossword inserts. When you're at home, sit down and solve puzzles together.
---
86) Visit animal shelters.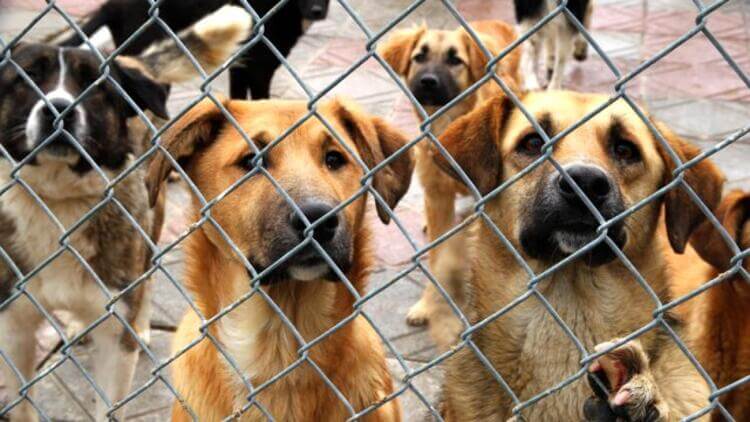 Take care of animals in need of help and love by going to animal shelters. There is no doubt that it will be one of the most meaningful activities you will do with your lover.
---
87) Enjoying the moonlight.
Sit under the moonlight and sing to each other, read poems, dance. Spend a night of romance at its peak.
---
88) Enter the new year together.
New Year's Day is a fun and romantic day for lovers. Do not forget to make a plan with your lover to have fun and have romantic moments.
---
89) Chat.
Yes, it's actually that simple. Sit and chat for hours. Tell each other your likes and dislikes, sometimes discuss your perspectives on life. In short, share with each other whatever comes to mind.
---
90) Play pranks on each other.
Play surprise pranks on each other that you have planned beforehand. The limit of jokes is entirely up to you. When we say we will laugh and have fun, there may be an argument, be careful!
---
91) Do bungee jumping.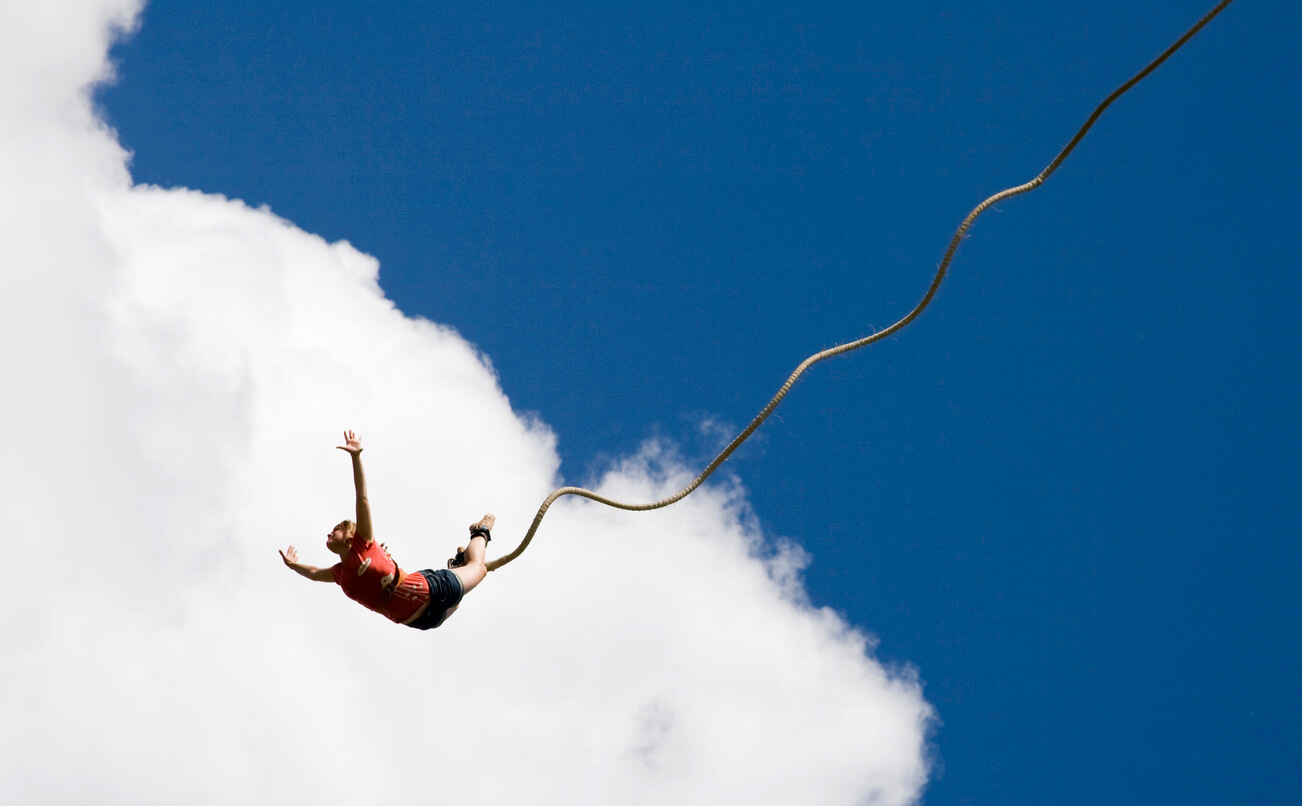 It's an activity that gets you excited even while you're reading it. If you think you will enjoy such extreme activities with your lover, make a bungee jumping plan right away without wasting a second.
---
92) Go watch horse racing.
You can go to the hippodromes in the cities you are in and make coupons together and watch the races. It will be an activity where you will experience excitement, adrenaline, happiness and many other emotions together.
---
93) Going on a long journey by car.
Take a long journey with your own car, if you have one, or by renting it. Take breaks, chat during the trip, listen to music, enjoy the views.
---
94) Look at your childhood photos.
Look at each other's childhood photos. Give information about that photo, talk about your childhood.
---
95) Prepare homemade sauces.
It is as enjoyable an activity as cooking together. Prepare homemade sauces that are completely unique to you, different from classic sauces, and enjoy them.
---
96) Organize small competitions among yourself.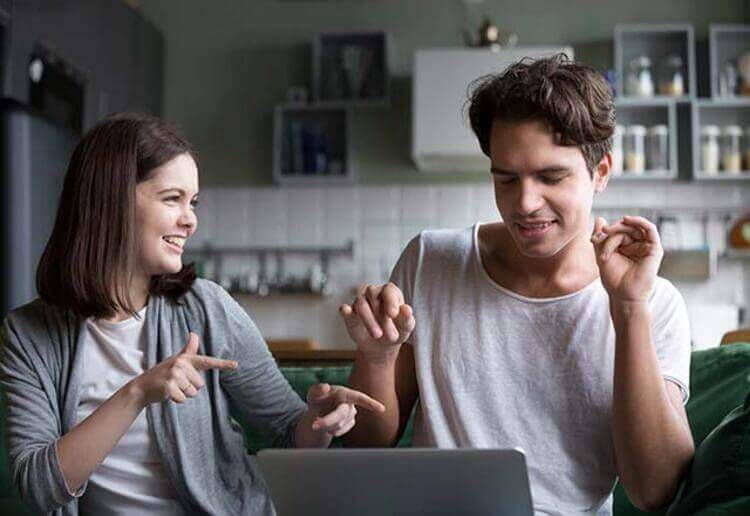 Turn all the activities you do at home into competitions. Make routine tasks more fun, such as who will prepare meals faster, who will organize their closet faster.
---
97) Go to theme parks and fairs.
You can go to theme parks and fairs in or near where you live. You can both have a fun time and distract yourself by mixing with the crowd.
---
98) Go grocery shopping.
Supermarkets can be very attractive places for some couples. If you prefer to do your shopping at the supermarket, you can wander around the supermarket for long hours with your lover, examine the products and shop.
---
99) Adopt a pet.
If you think you are a responsible couple, you can adopt a pet from the street or from a shelter. This will both improve your responsibility as a couple and level up your relationship.
---
100) Contribute to nature.
Go to a nearby park, beach, or forest to clear out the trash. You will both destroy the damage that people have done to nature as much as you can, and you will do a job that will make you happy with your lover.
This post is also available in: Türkçe