We all want to move abroad for many reasons. It's a pretty big undertaking, even if it's the dream of most people. A new job, school, maybe pursuing love or just embarking on a new adventure. If you've ever thought about moving abroad, finding a place where you can spend your new life happily and comfortably requires extensive study and research. If you love chocolate and picturesque mountain ranges, you've probably imagined what life would be like in Switzerland. However, like every country, Switzerland has its pros and cons. What is life like in Switzerland, what are the positive and negative sides for you, we researched one by one.
---
Pros of Living in Switzerland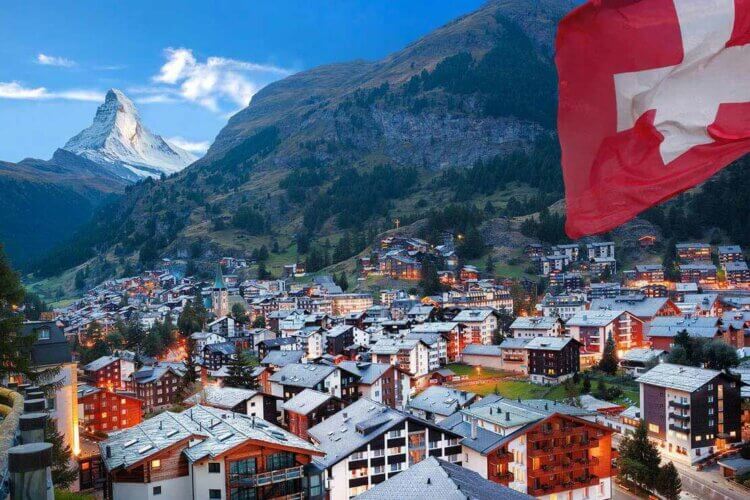 Let's start with the pluses first. Just imagine… Snow-capped mountains, crystal clear lakes, punctual trains and legendary chocolates. Yes, you are in Switzerland. The stunning beauty of the Alps or Lake Geneva is just the beginning. Switzerland is a country that has stood out over time, and its quality leads to a deeper awareness of landscape and culture. In addition to these, we can list other advantages as follows.
---
1) You will immediately have a community.
Switzerland is a very popular place for expats to choose to live. As such, there are people living there from all over the world, and new expats are likely to find a welcoming community ready to help them adapt to their new culture. Wherever you are from, you will likely find others from the same country as you who can help with the culture shock. Also, if you miss your homeland, you will have people to comfort you.
---
2) It is close to many European countries.
Located among many great neighbors, Switzerland is a melting pot of cultures, languages and traditions. One of the perks of living in Switzerland is that you're only a short (and often cheap) flight away from all the European vacation spots that grace Pinterest boards around the world. If you're someone who travels the world often, Switzerland will give you the perfect home base to explore the dozens of countries nearby. Prepare your passport!
---
3) Health services are plentiful and affordable.
Switzerland has a universal healthcare system and its insurance providers are non-profit and government-approved ensuring their policies are affordable. There is a lot of cost sharing in the Swiss system — insurance plans come with deductions and co-payments — but annual co-payments are limited to avoid financial strain based on medical costs. There is also an annual out-of-pocket limit for all Swiss health insurance plans.
---
4) The food culture is incredible.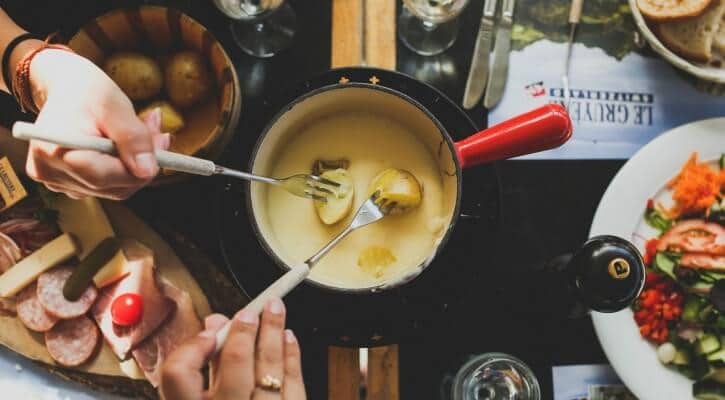 The Swiss have a culture of eating what is local and what is in season. This means Swiss meals are fresh, healthy and delicious, with 450 varieties of cheese, 200 varieties of bread and pastries, farm-fresh meat and eggs and more. Of course, it is not possible to dream of life in Switzerland and talk about chocolate. The brands that we all know, such as Nestle, Toblerone, Lindt, which gave us those delicious chocolates, also belong to this country. Gaining a few pounds seems like a guarantee.
---
5) You will probably spend a lot of time outside.
Outdoor recreation is common in Switzerland. Swiss people spend time in hobby clubs ranging from sports clubs to firefighter clubs to butchers club. Skiing, hiking, swimming, tubing and more are common activities for the Swiss, who enjoy their fair share of fresh air living in such a beautiful country. Well, in a country where the Alps are located, the opposite should not be possible.
---
6) Education is excellent.
The Swiss education system is known all over the world as one of the best. It is also the first choice for many students who want to study internationally. Education is compulsory for all children and youth from 9 to 11 years old. The public school system is free for all children to enroll, and there are also plenty of options for private and international schools, but these tend to be competitive and require an interview and test to gain admission. A distinctive feature of the Swiss education system is that it takes into account the wishes and abilities of students. This feature is done by diversifying the different aspects that a student can take after completing primary education.
---
7) It is easy for foreigners to start a business.
Switzerland has a simple and straightforward process for registering a new business, meaning almost anyone can become a Swiss entrepreneur. To register a business you need to be a Swiss resident, which makes setting up something from abroad a little more difficult. But the good news: The only requirement for Swiss residency is that you live there for at least 90 days, so you can start your business pretty quickly.
---
8) Opening a bank account is even easier.
Switzerland is famous for its many banks and being one of the financial centers of the world makes it easy to open a bank account. It's even possible to open a Swiss account from abroad, but you'll have to send some documents by mail – after all, the anonymous Swiss banks you see in the movies only exist in the movies. Some documents will be required, such as ID, proof of residence and address, and some accounts may come with annual fees. But in general, opening a Swiss account is simple and straightforward.
---
Cons of Living in Switzerland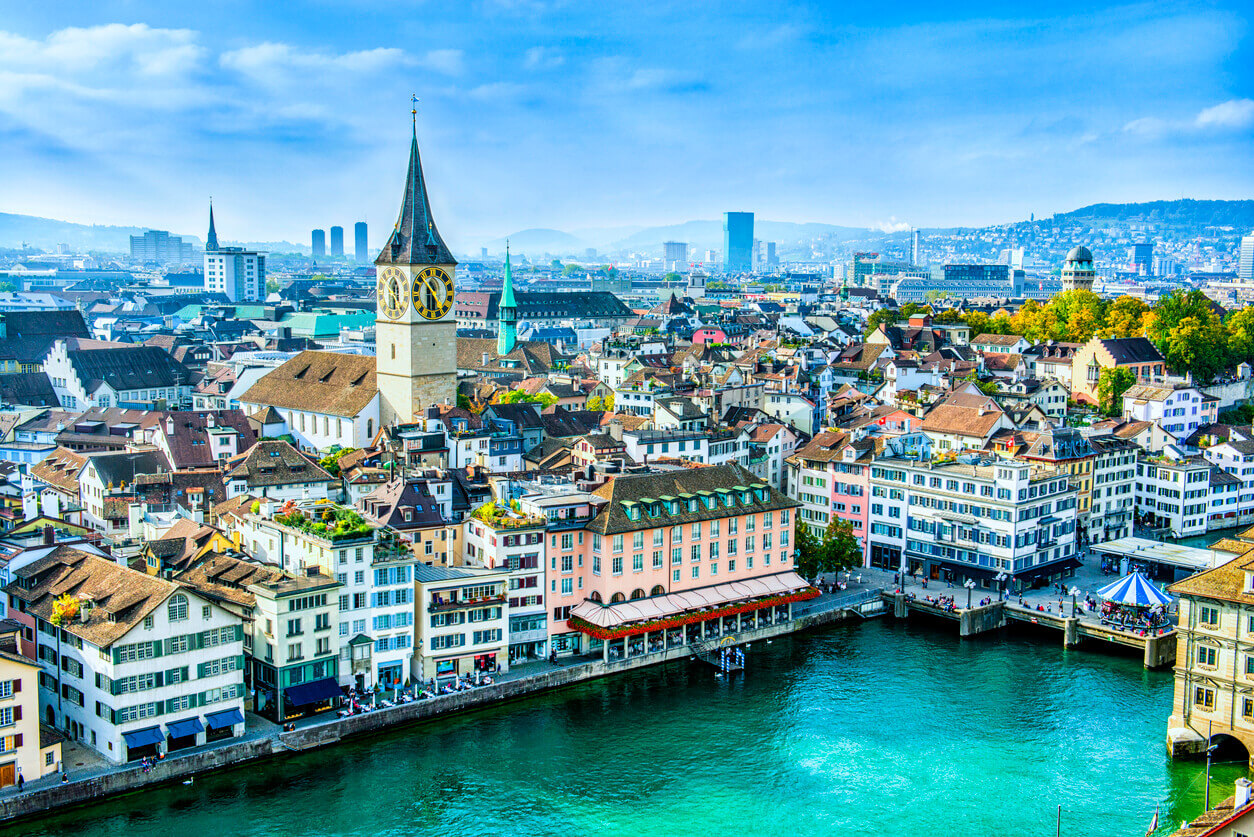 As you can see, there are many reasons to consider Switzerland as your new home. The country is famous all over the world for its high standard of living, so no wonder there are many perks to moving there! But where there are pluses, there must also be minuses. Switzerland also has some disadvantages and you should be aware of them when considering moving to the country.
One of the most well-known facts about Switzerland is the high cost of living. From housing to healthcare, Swiss residents pay a good percentage of their monthly salary just by living in this country.
Expats moving to Switzerland will need to learn not only the practices of their new country, but also the practices of their own canton. Switzerland is known as a "confederation of cantons", meaning it is a country divided into several regions. Cantons are similar to states or provinces in other countries. In Switzerland, cantons have a lot of power over their individual laws, which makes each canton slightly different from the others and requires expats to check the specific rules and regulations of where they live.
---
1) Meeting real Swiss people can be difficult.
Remember that healthy and thriving former immigrant community in Switzerland? Once you join, you can definitely turn into an expat bubble. Some people who have moved to Switzerland from other countries report that it takes years for them to make Swiss friends, even though they have friends of more than a dozen nationalities. It doesn't help that Switzerland has its own dialect of German, which is different from what is spoken in many other German-speaking countries. Integration will require serious effort, and the burgeoning ex-pat community will likely make it harder.
---
2) There is prejudice against foreigners.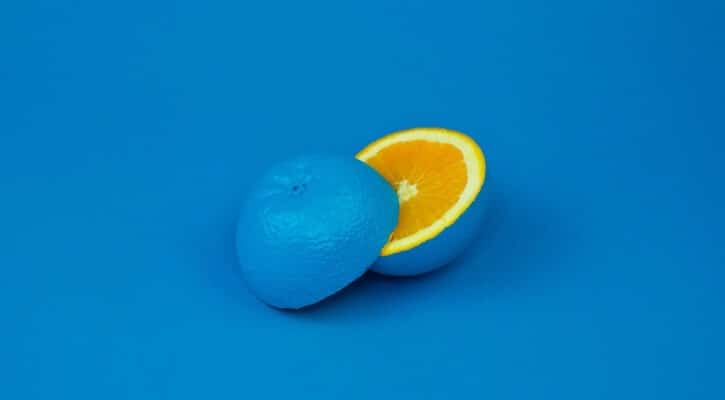 Life in Switzerland decorates our dreams, yes, but as in many countries, there are people in Switzerland who see foreigners as extremely suspicious. There is not always a direct bias, but it is worth noting that it exists and can affect the ease with which expats find employment and housing.
---
3) The cost of living is extremely high.
Switzerland is a wildly expensive place to live. Rent is on par with places like London and New York City. Markets and restaurants are also expensive. Switzerland is home to several of the most expensive cities on the planet, so moving there from somewhere like Turkey can be a shock to your wallet. A high salary and a good budget are needed to get the most out of living conditions in Switzerland, especially if you plan to live near a busy city centre.
---
4) Renting can be difficult for a foreigner.
Speaking of rent, one of the biggest difficulties for foreigners is to own an apartment in Switzerland. Most Swiss – about 60% of the total population – rent their homes rather than own them, which means there is a highly saturated and highly competitive rental market. Getting into an apartment in the first place will also be expensive. Many Swiss rent apartments and then stay longer. This means it's standard to pay a three-month rental deposit just to get into a place. Even when you find the perfect apartment, there will likely be competition for it. You'll be more likely to win if you have an agent, but it will also cost you – about two more months of rental fees. Ah.
---
5) Everywhere is closed on Sundays.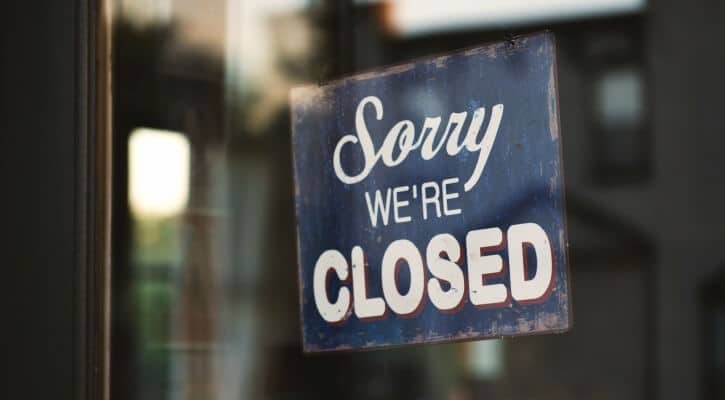 This may be a bit of a culture shock for some expats. If you routinely run errands on Sundays, you can't anymore because gas and train stations, small shops, anywhere that isn't a museum or restaurant are closed on Sundays. As in some countries in Europe, the Swiss really see Sunday as a day of rest, which can be nice but also uncomfortable.
This post is also available in: Türkçe