Gaudi's works are works that are fed from a city, or rather, born from a city. Imagine a city that has a depth that fascinates everyone who enters it. It would not be wrong to say that Barcelona, the rebellious child of Spain, is exactly such a city. We are talking about a city that has milestones not only in the history of Spain but also in the history of humanity. Barcelona is famous for hosting the most vivid examples of art, politics, architecture and cultural life.
Antoni Gaudi is a creator who was born in this city and devoted his life to decorating this city. If the center of art is tied to the creative process, then without a doubt Gaudi is among those who do it best. It is an undeniable fact that he is an artist who literally sprouted the city where he was born and raised. This young man, who is a member of a craftsman family, dedicates his life to the service of Barcelona after his education.
Along with the Art Nouveau movement that enabled him to mature, an artistic genius also wears his cloak. He is described as crazy by some, and as the greatest artist in his own history, according to others. In this sense, we can say that it is time to get closer to Gaudi and his works.
---
Art Nouveau: The Building Block of Gaudi's Works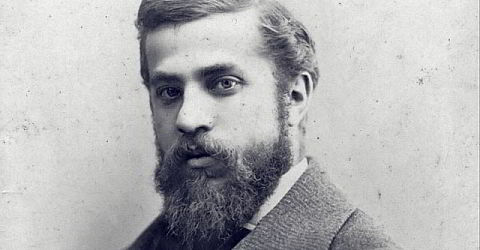 Art movements are often handled in a predecessor and succession relationship. When talking about a particular art movement, it is often at the forefront that it develops or completely rejects its predecessor. Art Nouveau, on the other hand, is an example of this situation. This concept, which literally means 'New Art', actually seeks a return to the past. What we mean by returning to the past is the desire to revive baroque architecture.
Refusing to remain under the absolute domination of rationality and common sense, Art Nouveau is in search of the gothic period. This is what influenced the Catalan architectural genius Gaudi. In the days when everything takes on industrial forms, Gaudi thinks that integration with nature will be beneficial. He believes in the dominance of subjective touches rather than machine touches. He argues that it is essential to maintain the subjective interpretation of medieval artists in their works. In this sense, a gothic orientation begins to predominate in architecture. Without wasting time, let's start to examine the works of Gaudi, which are engraved in the architectural history and the common memory of humanity.
---
Gaudi Works
1) The Holy Family – La Sagrada Familia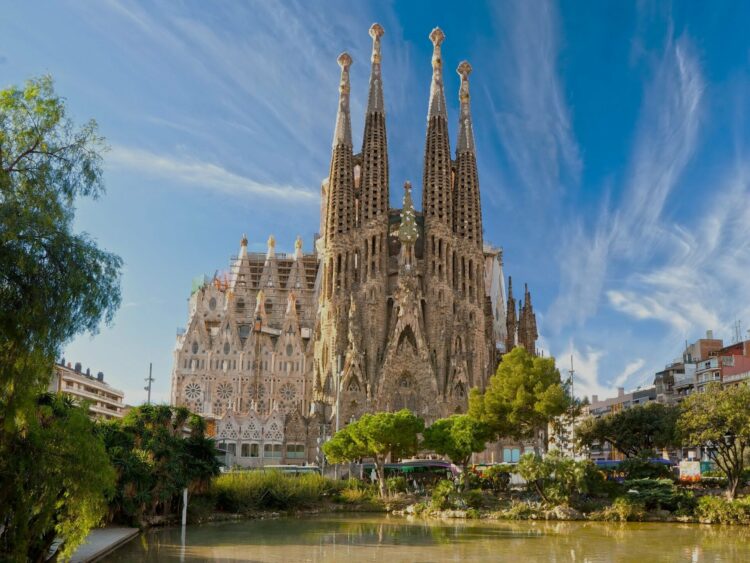 La Sagrada Familia is among the examples of the maturation period among the works of Gaudi. It should be noted that the building, which is also a basilica, has an extraordinary story of its own. When talking about Antoni Gaudi, the Holy Family is undoubtedly the first thing that comes to mind. On the basis of this situation, it is remarkable that the creator reveals his absolute talent. But there is not only talent, but also a mysterious notion of the basilica.
The building, which was decorated with Gaudi's personal interpretation for a while, was opened to the public after the sudden death of the master. Thus, it is aimed to finish La Sagrada Familia with the joint mobilization of the city. In addition, various difficulties created by unveiling Gaudi's genius also interrupt the construction process. Therefore, the structure has not yet reached its final form. Maybe this is the secret Gaudi left in the basilica, who knows. An endless search for form and aesthetics. La Sagrada Familia is undoubtedly among the sources of keeping the memory and nature of a city alive.
---
2) Pearl of Gràcia: Casa Vicens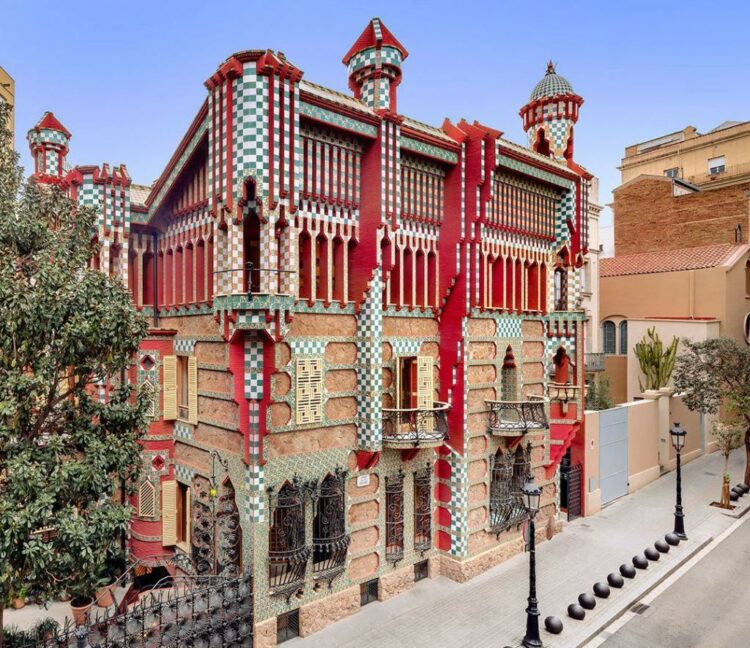 There have been moments when every artistic genius was not understood by the society or the authorities of the period. For some it lasted a lifetime, for others for a short time. Among the works of Gaudi, Casa Vicens is among the creations with this meaning. It also has the distinction of being the first work of the master. The building, which was designed as a residence for Vicens, one of the wealthy families of the city of Gràcia, brings Gaudi to the stage of history.
While designing this building, Gaudi acts by considering Spain's historical past. He was also influenced by the traces of the legacy left by the Andalusian Umayyads. It is also possible to find various forms of eastern architecture in this building. It should also be noted that it hosts many aesthetic preferences such as embroidery, carving and relief. Although it was accused of being a meaningless structure in its own time, there is no doubt that it is the pearl of Gràcia today.
---
3) Palau Güell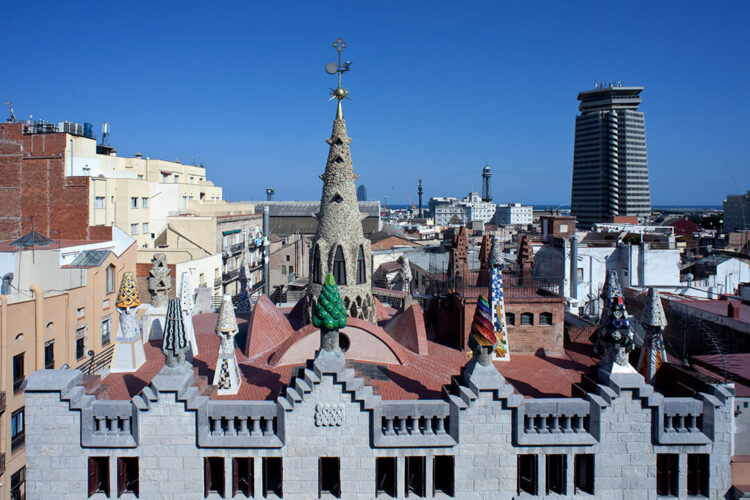 Palau Güell is among a series of works by Gaudi. It is the building specially designed by Gaudi for the wealthy industrialist Eusebi Güell living in Catalonia. Gaudi created not only this structure but also many other structures for Güell. These structures are located in various parts of the city of Barcelona today.
Palau Güell is also on the UNESCO-protected 'Works of Antoni Gaudi' list. Palau Güell, designed quite gothic for a family, is also among the pearls of the Art Nouveau movement. The embroideries used on the structure, whose windows and doors resemble crevices, are also quite remarkable.
---
4) Park Güell – Park Güell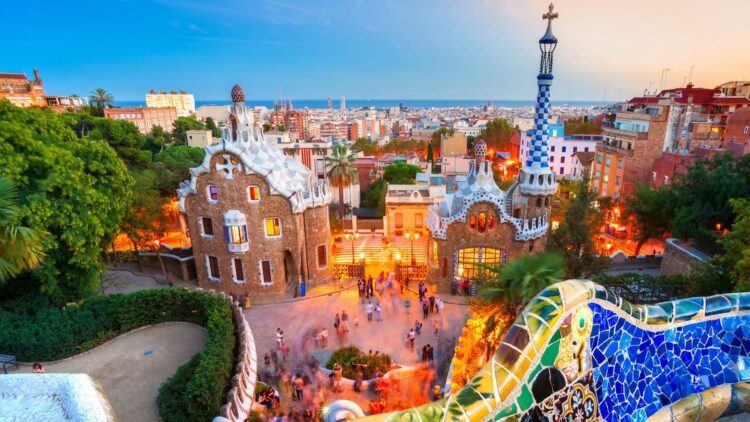 Güell Park is among the works of Gaudi created for Eusebi Güell. Today it is used as a public space. Güell Park also has a charming atmosphere. Even if it is not spread over a huge area, it is a work that emerges from architectural delicacy and touches.
The building, decorated with colorful mosaics, was built in the 20th century. It is like a treasure gifted to the city of Barcelona in the 19th century. Although it was damaged in the social events that occurred in 2007, it was restored and opened to the public. If you happen to be in Barcelona, we recommend you to visit this paradise-like park of Gaudi.
---
5) Casa Milà (La Pedrera) – Quarry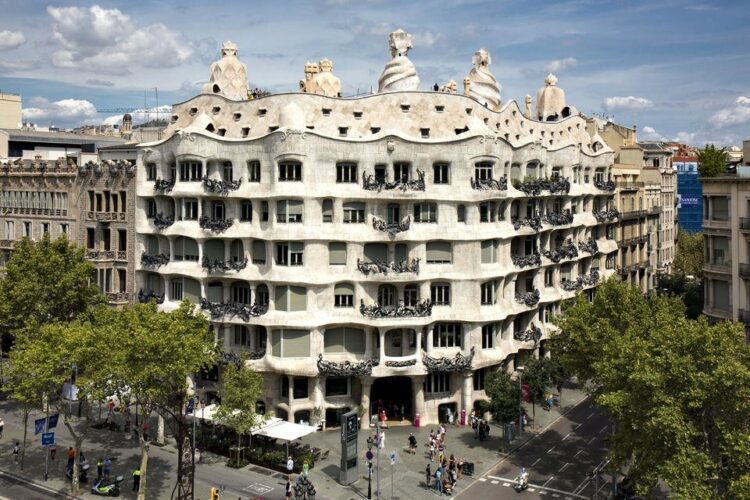 It has been produced for women who have become famous for their beauty in many buildings throughout history. Casa Milà, on the other hand, is among the buildings that reverse this situation. Antoni Guadi is known for his dedication to a man among his works, Casa Milà. It is a building built for a man named Pere Milà, whom a woman named Roser Artells married. However, apart from this feature, it draws attention by revealing all of Gaudi's artistic mission.
The exterior of the building, which is used as a business hall, has an aesthetic reminiscent of fairy chimneys. Details such as carving, relief and ornamentation that we encounter in most of Gaudi's works appear here as well. In addition, the stone structure has an identity reminiscent of the Mediterranean. Its contours are composed of wave folds and seaweeds. Gaudi reached the heights of his artistic fantasy during this work.
---
6) Güell Pavilion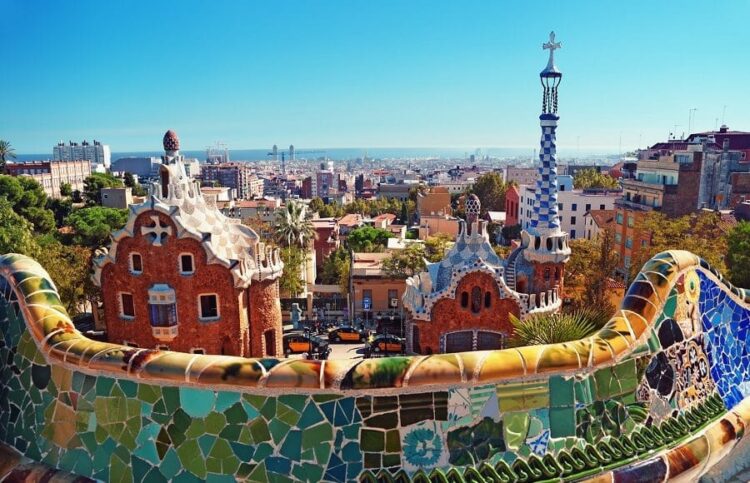 The Güell Pavilion contains many features, from mythology to a riot of colors, among Gaudi's works. The building represents both Art Nouveau features and some features of Mudejar art. In this sense, we can say that Gaudi realized the creation process without being bound to a single form. The building also hosts a mythological heritage. It is said that the dragon found in a hanging form on the door of the building is Ladon, the mythological creature defeated by Hercules.
This structure, which resembles a real wonderland, helps us understand Gaudi's imagination. The fine texture of the embroidery and the integrity of the mosaics have a fascinating appearance. There are various mansions, barns, fountains and mosaic doors inside. Each of these structures draws attention as a creation dedicated to Mediterranean architecture.
---
7) Teresano College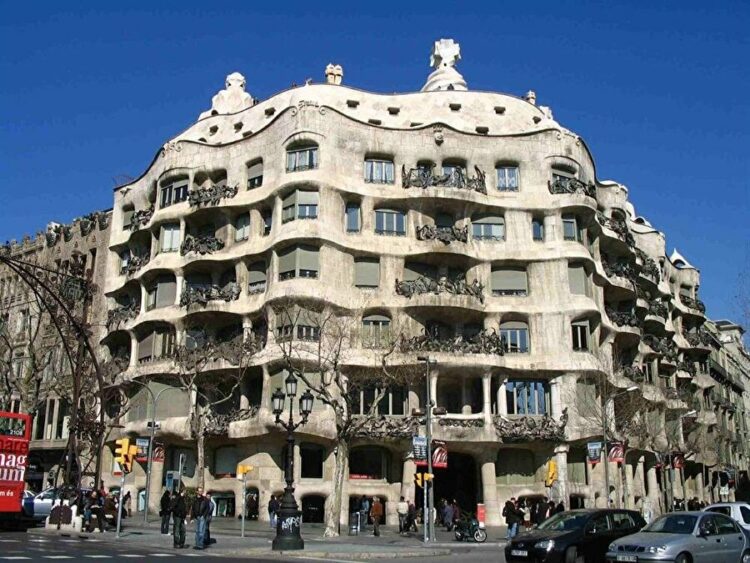 Teresano College is a monument where Gaudi's religious beliefs and architectural style meet. Gaudi, who is almost a radical Catholic, decides to build this school without a budget. He gets the job for a fairly modest budget, rather than the high budgets as with his other great creations.
The main purpose of this project is to bring together the Catholic faith and Art Nouveau foundations. Indeed, it accomplishes its purpose. He undertakes this project not as a copy of Gothic architecture, but as a complete continuation. Teresano College not only draws attention with its domes and stalagmites, but also dazzles with its atmosphere.
---
8) Bellesguard Mansion – Casa Figueres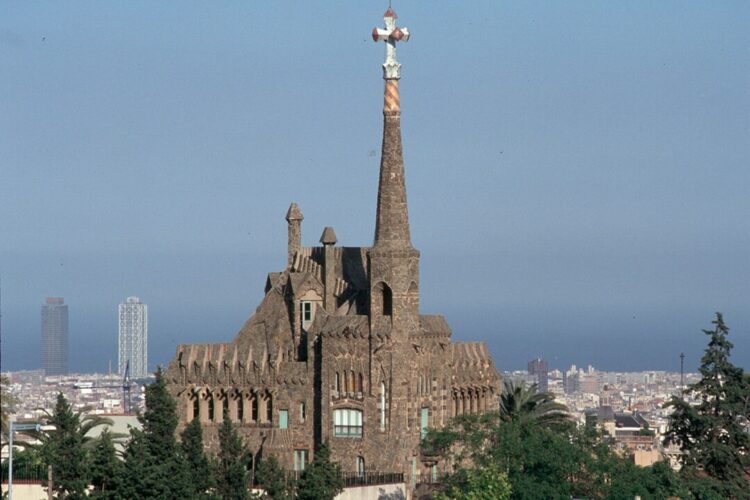 The Bellesguard Mansion is among the oldest Gaudi works with a historical background. We wouldn't be wrong if we say that it is a mansion that opens and closes generations and ages. It is notorious for having many families live, dispose of and host other families. Let's also add that many families are preparing their tragedy. It should be noted that this mansion, also known as 'Beautiful Landscape', resisted history in advance. The medieval castle built in honor of the King of Aragon and built in the same area sets an example for the mansion.
Gaudi puts the property bought by Jaume Figueres into its present form. However, the Figueres family does not have the opportunity to spend much time in this building. They try their best to finish this building. However, the Guilera family has the opportunity to live in this structure. The building, which is open to the public today, was restored at the request of the Guilera family. It is possible to find Gaudi's artistic and original touches throughout the building.
---
9) Colonia Güell Tomb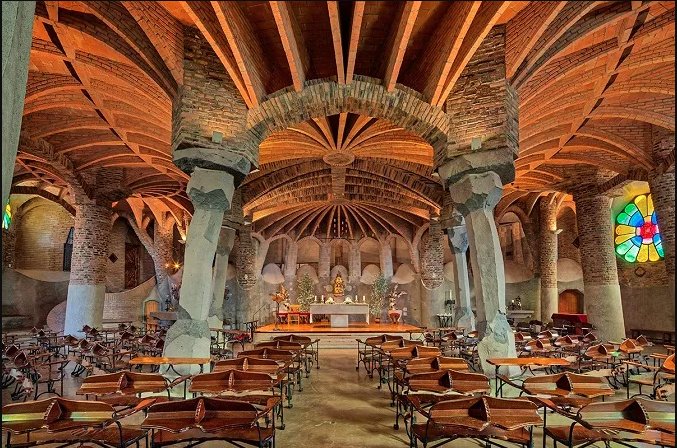 Colonia Güell Tomb is another architectural structure commissioned by Gaudi by Eusebi Güell. It is a mausoleum built in Colonia, a town near Barcelona. First of all, it should be noted that Colonia Güell is among the unfinished works such as La Sagrada Familia . Due to economic impossibilities, Gaudi had to leave this structure unfinished. But the positive side for Gaudi and architectural history; The 'architectonic' methods used by Gaudi here are used in La Sagrada Familia.
Although it is an unfinished building, it is of great importance for Gaudi's life. Because it helped him to pioneer the greatest work he gave to the history of humanity. The tomb also resembles a cellar and a puzzle. The transitions between rooms and buildings are among the most advanced examples of Gaudi's fantasy.
---
10) Sagrada Familia Schools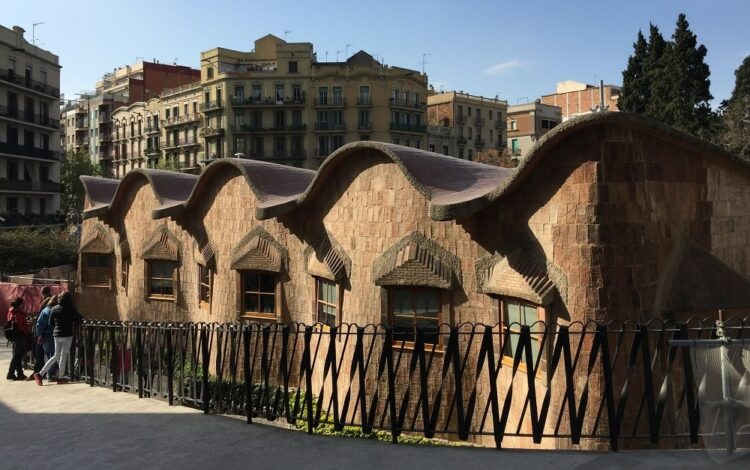 La Sagrada Familia is the product of a magnificent artistic genius. While Gaudi was designing this building, of course, the workers who built the building made history. Workers knit the product of the magnificent mind with their equally magnificent hands. In this sense, Gaudi must do something for the workers at La Sagrada Familia.
He also decides to design an additional structure for the workers' children. The building, created with very fine and simple touches, almost resembles a Hobbit house. Its construction is based on medieval architecture, as in all Gaudi works. Not exactly gothic, the building draws attention with its interlocking texture.
---
11) Casa Calvet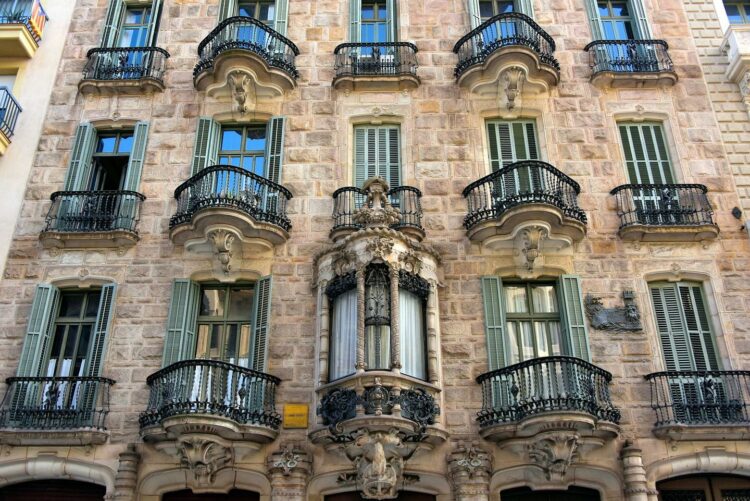 Casa Calvet is among the commercially produced works of Gaudi, just like the Güell buildings. Do not look at what we call commercial, each of these structures is protected by UNESCO today. Designed for the textile-rich Calvet family, the building is among the most visited areas of Barcelona. This building, which is completely dedicated to its owners, has family characteristics in every part of it. Of course, Gaudi's architectural touches serve to make these features endless.
Every part of the building, from its balconies to its paws and overall texture, has been designed in detail. The bobbins at the entrance of the building resemble the textile activity of the family. In addition, references are made to Catalan history with cypress, olive tree and various horns. From this point of view, Casa Calvet finds its place among the most magnificent works of the master.
---
12) Casa Batlló – Casa dels ossos (House of Bones)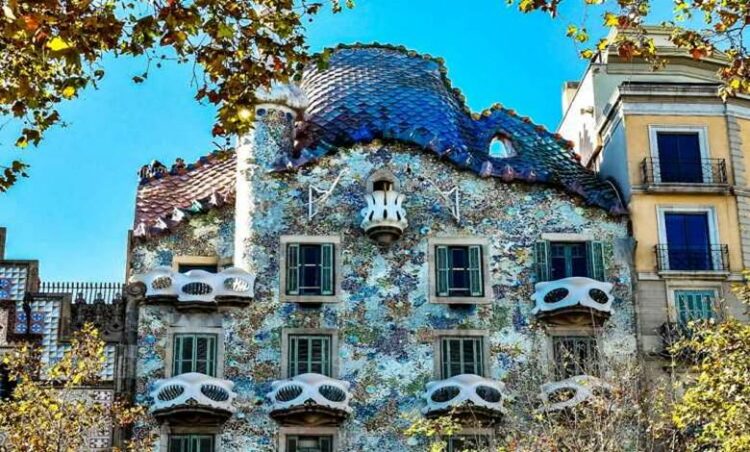 Casa Batlló is one of the central works of Gaudi. It is possible to see this central feature both in the heart of Barcelona and in its details. The building, which was later restored and shaped by Gaudi, dazzles with its aesthetics.
Casa Batlló, where mythology and the Mediterranean meet, draws attention with its mosaic engravings. The annex at the top of the building symbolizes the scaly skin of a dragon. The mosaics spread over the general lines of the building, on the other hand, create a non-intense color system. From a distance, you can undoubtedly think that you are face to face with a pirate ship.
This post is also available in: Türkçe Français Español Deutsch