In Altered Carbon, a prisoner resurrected in a new body after 250 years on the ice must solve an unbelievable murder to regain his freedom.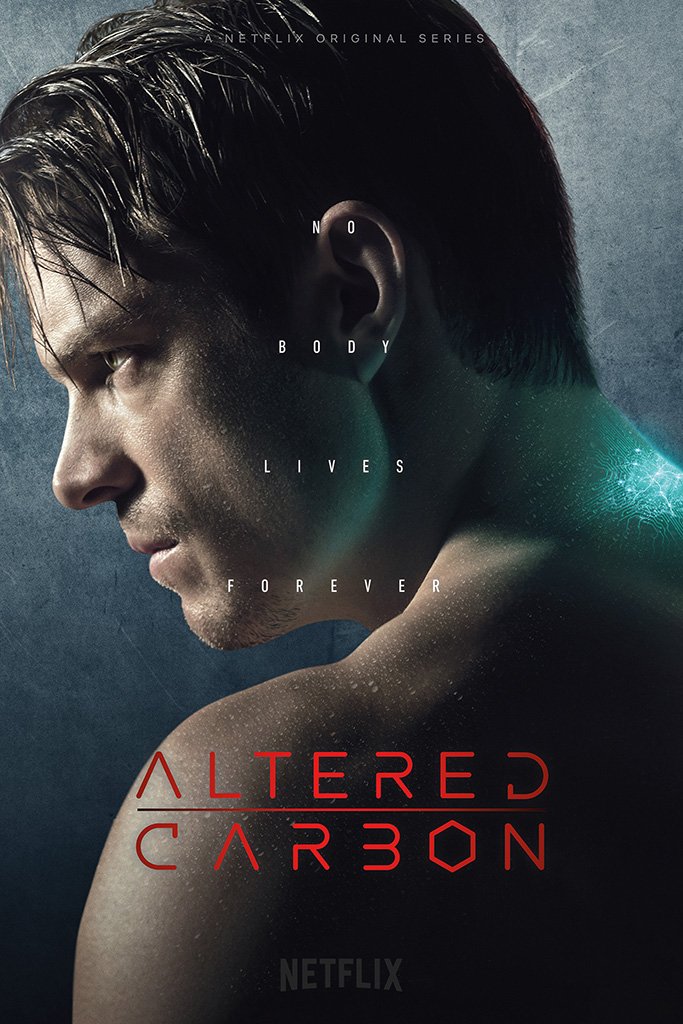 Release Date : February 2, 2018
Creator : Laeta Kalogridis
Cast : Chris Conner, Renée Elise Goldsberry, Will Yun Lee
Genre : Sci-Fi, Action, Drama
Country : USA
Duration : Avg. Episode Length 1 hour – 2 Seasons 18 episodes in total
Original Language : English
Production Companies : Mythology Entertainment, Skydance Television
---
Subject of Altered Carbon
It is a science fiction television series based on the book of the same name by British author Richard K. Morgan. In the series, where human consciousness can be transferred to any body, and the body is treated only as a commodity, the main subject is immortality. Death is no longer an inevitable end for humans. It is possible to return to life in more substantial and developed bodies. Former warrior Takeshi Kovacs is imprisoned for centuries for the uprising against the new world. In order to survive, he must solve a mysterious murder.
---
Altered Carbon Review and Commentary
A complete biopunk series! And there is an exciting information about the series: Altered Carbon has exceeded the budget of the first three seasons of Game of Thrones with its first season. Visually it is a magnificent production. Even if you don't make an effort to understand the flow and plots, this visuality is enough to keep you on the screen.
---
Altered Carbon Points
IMDb : 8.1
Rotten Tomatoes : 75%
Metascore : 64
Google : 95%
---
Watch Altered Carbon
This post is also available in: Türkçe