In Sense8, eight strangers who live in different cities and do not know each other at all begin to have experiences that are difficult to explain.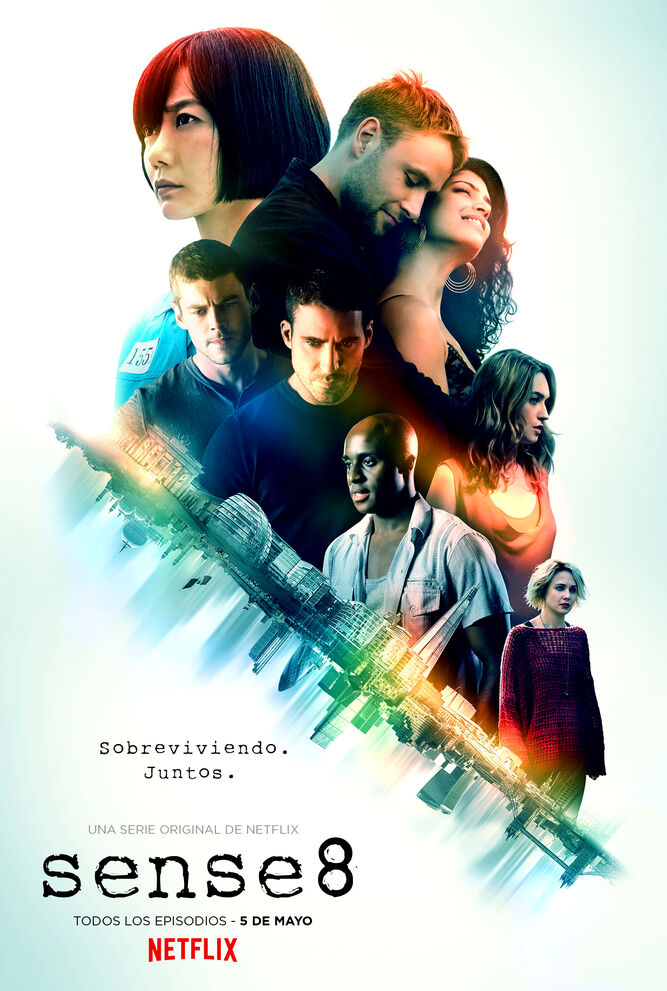 Release Date
: June 5, 2015
Creator
: J. Michael Straczynski, Lana Wachowski, Lilly Wachowski
Cast
: Doona Bae, Jamie Clayton, Tina Desai
Genre
: Mystery, Sci-Fi, Action,
LGBT
Country
: USA
Duration
: Avg. Episode Length 1 hour – 2 Seasons 24 episodes in total
Original Language
: English
Production Companies
: Anarchos Productions, Georgeville Television, Javelin Productions, Motion Picture Capital, Studio JMS, Unpronounceable Productions
---
Sense8 Topic
Sense8 was planned for 10 episodes by the Wachowski brothers, creators of The Matrix. But when it gained a serious fan base, it was pulled for another season and made the final. Sense8 begins with 8 different people living in different countries of the world mysteriously connecting with each other in the form of stream of consciousness. These people somehow have a relationship with each other, but this mystery cannot be solved. At the same time, there are some secret organizations that want these 8 to disappear. In the face of this evil, the team has no choice but to come together. The production, which makes each character look deeply into their own story, makes the team spirit feel to our bones. Sense8 is also at the top of the lists of LGBTI productions. In this respect, it has gained a large audience around the world.
---
Sense8 Review and Commentary
Sense8's science fiction is based on a deep and detailed history. That side is really satisfying. Plus a very marginal "crew" lineup. If you are a team spirit fan, definitely watch it. The series never takes place in a fixed place. We are guests of 8 people living in different countries one by one (actually common) lives, cultures and geographies. In this respect, the series has been very difficult in terms of budget. Therefore, he made a final film at the end of 2 seasons, but it is a production full of adventure for 2 seasons.
---
Sense8 Points
IMDb : 8.3
Rotten Tomatoes : 86%
Metascore : 66
Google : 96%
---
Sense8 Awards
2016 GLAAD Media Award for Best Drama Series
2016 Location Managers Association International Award
2016 British Association of Film Designers Award for Best Production Design
---
Sense8 Watch
This post is also available in: Türkçe