Video chat applications have become a great need with the introduction of coronavirus and social distance into our lives. Therefore, the interest and demand for video chat applications has increased. Some of these applications are frequently used by you or the people around you, sometimes for a coffee, sometimes for a family reunion, and sometimes for game nights that last until late. These applications, which we can access from both mobile and computer, provide us with great convenience when we need it. We leave you with the list by saying that each application has different features. The best of video chat applications are with you!
---
1) ZOOM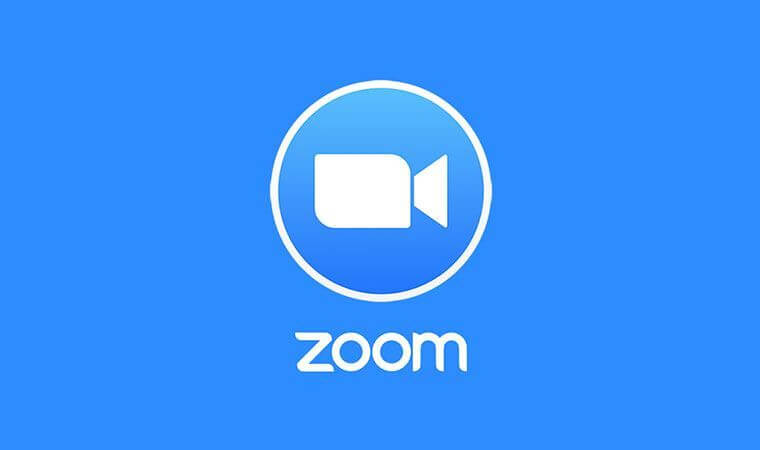 When it comes to video chat applications, the first application that comes to mind for many people is Zoom. Founded by Eric Yuan in 2011 and published in 2013, this application has become quite common especially during the pandemic process. One of the advantages of Zoom, which is among the most preferred in the corporate field, is that it is very easy to use.
With the popularization of Zoom, which provides multi-participant video chat and meeting over the web, its users have started to question its reliability, but the Zoom team has shown that they care about this situation by offering new features to those who use the application to eliminate these question marks.
Zoom, which reached 1 million users in May 2013, increased this number to 40 million in 2015, and today it has become a common communication application by offering video chat to more than 300 million users.
The possibilities provided by Zoom, which you can use from both your mobile and desktop devices, are as follows:
Zoom Meetings
By using Zoom's Meetings feature, you can access multiple users simultaneously with audio and video, easily present the content you want to present, or share your screen with the participants in the meeting.
---
Zoom Video Webinar
By using the Zoom Video Webinar feature, it is possible to bring together people in different locations and to give live virtual events, various broadcasts and seminars.
---
Zoom Conference Rooms
Thanks to Zoom Conference Rooms, you can easily participate in meetings and conference rooms. You get a good video conference room experience with this feature. With Zoom Conference Rooms, you can easily open multiple desktops to the same room.
---
Zoom Phone System
In addition to its other features, Zoom can also offer its users a new generation and multi-option phone system experience. You can easily make your phone calls, video chats and meetings with Zoom Phone System.
---
Zoom Chat
From the public or private channels you create in Zoom Chat, if you have a certain team, you can be constantly on the go and share information (file, emoji, screenshot, etc.) between you instantly. In addition to personal messaging, corporate teams can also use Zoom Chat.
---
2) Skype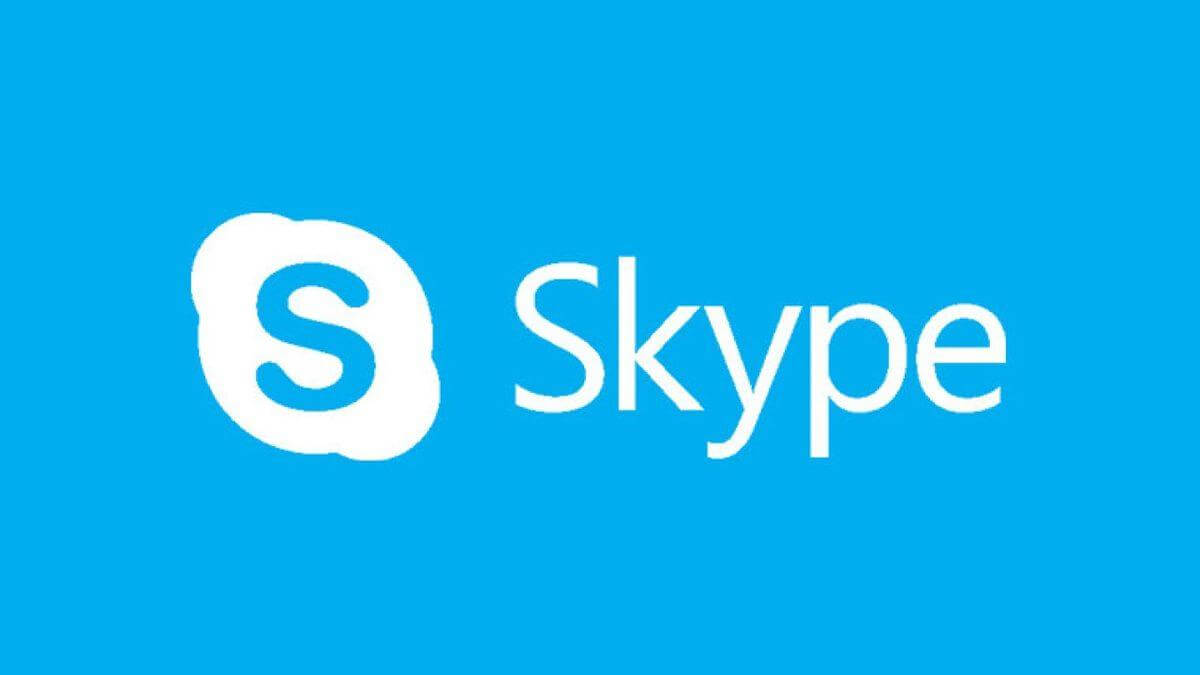 Skype, one of the popular video calling applications, was offered to users for the first time in 2003 with a beta version. In 2011, Microsoft bought Skype for $8.5 billion and made it part of Microsoft.
Users with a Microsoft account can download and use Skype without paying any fee. However, a certain fee must be paid in order to make an extra call to a phone number or to forward a call. You can easily make both domestic and international calls and calls by connecting to the internet. You can easily share files and links and send instant messages while chatting. You can increase the number of people in the conversation up to 50 people at the same time.
Windows, Mac, iOS, Android, etc. It can be used on many of the platforms and offers the opportunity to make calls between other platforms.
Another feature that Skype offers to its users is that you have a second phone, Skype number. Thanks to this Skype number you have obtained, you can answer the calls you receive from the application wherever you want. If a person trying to reach you wishes, you can make a call from a mobile phone or a landline and you can answer this call via Skype.
---
3) FaceTime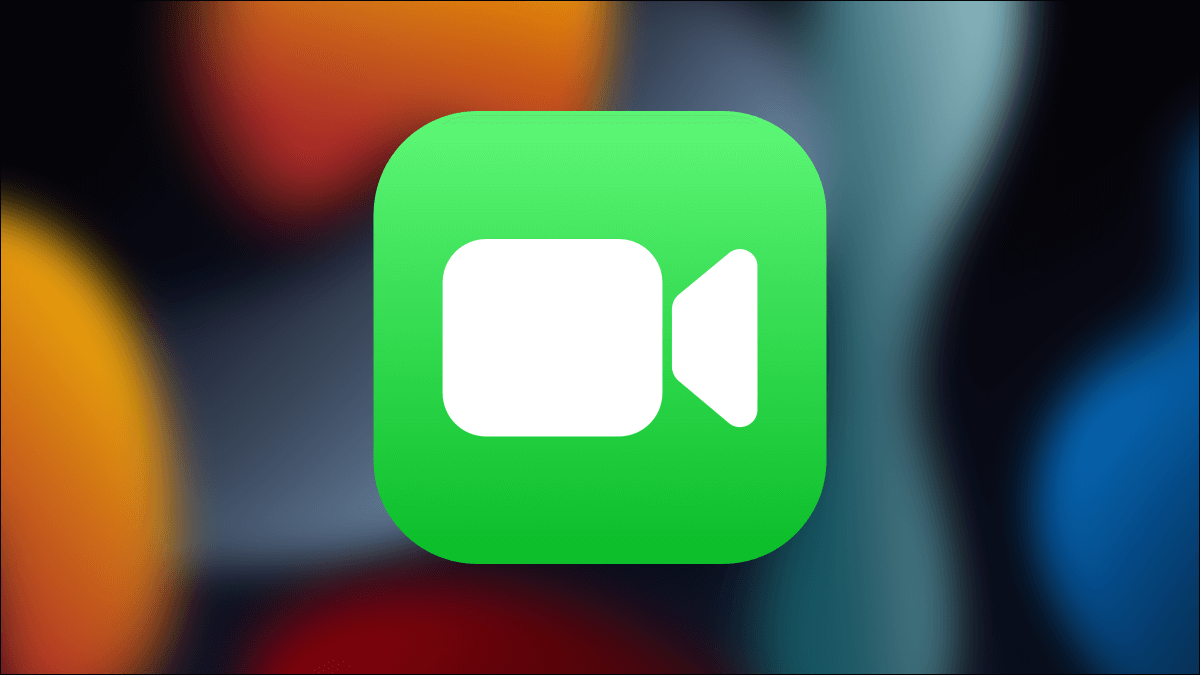 FaceTime, which only iOS devices have, is an audio and video conversation application offered by Apple to its users. To use the application, it is sufficient to have an internet connection. FaceTime application is integrated into Apple products such as Iphone, Ipad, Ipod touch. On all Apple devices with FaceTime integrated, the application is installed in the device.
Compared to other video and audio chat applications, FaceTime's offering better image and sound quality to its users sets Apple apart from other brands, just like its other products. If you have an iOS device, simply signing in to FaceTime and verifying your Apple ID is enough to use the app. It is very easy to use.
It is possible to chat one-on-one as well as group chat over FaceTime. With this feature, you can start a group chat or join a group chat easily. Considering the increasing use of iOS today, FaceTime application has become a favorite of iOS users because it is more practical and useful compared to other video chat applications.
Your conversations are end-to-end encrypted so that your conversations over FaceTime are secure. In other words, it is not possible to monitor the chat you have made through the application from the outside.
---
4) Google Meet
The name of Google Meet, offered to users by Google, was previously Hangouts Meet, and it was a service only offered to corporate users. The competitive environment in video chat applications with the corona virus caused Google to take a step and open the application to all users and offer free service to everyone.
The number of people in video chats from the Google Meet application can reach up to 250 people. You must have a Google account to use the app. You can download and start using it from your device without paying any fee via Google Play.
Google makes it possible to follow what is spoken during the meeting with simultaneous captions powered by Google's voice typing technology. Thanks to its easy access, you can simply share the relevant link address and have the participants join the conversation with a single click.
You can use Google Meet in a very practical way through the web interface, and you can create conversations easily and quickly. It stands out from other video chat and video conferencing applications thanks to its practicality and ease.
---
5) Google Duo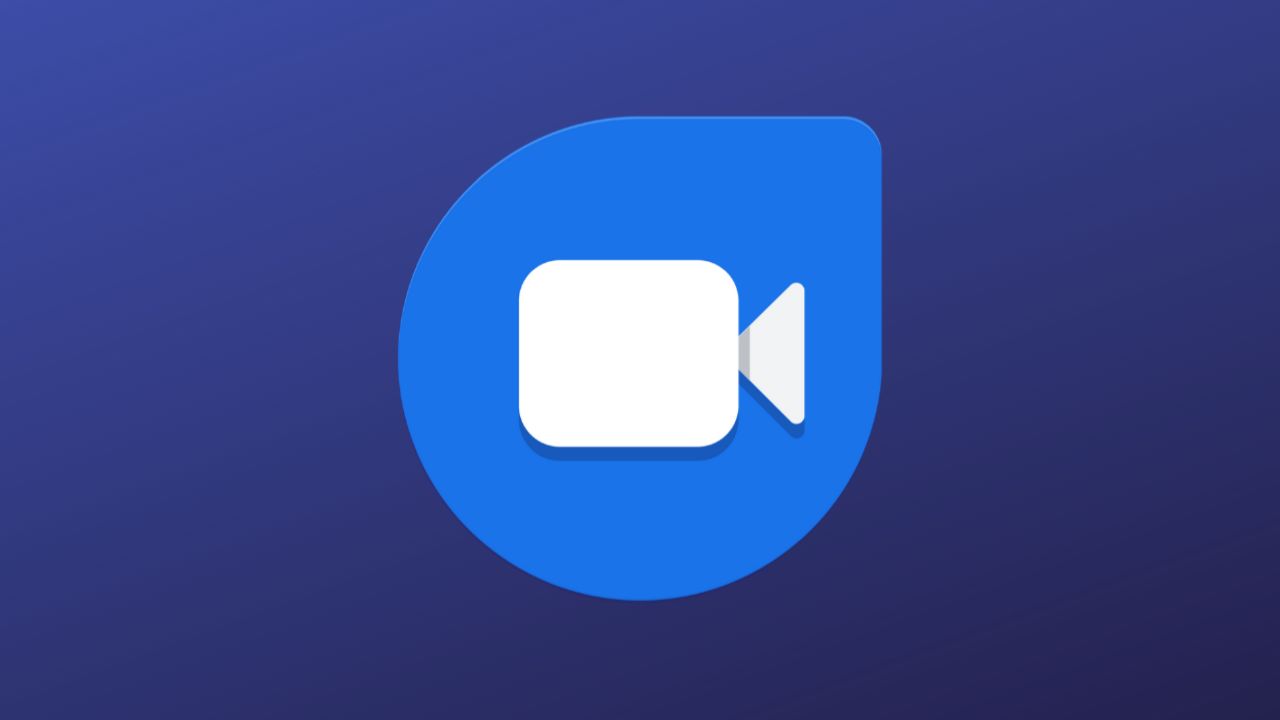 Google Duo is a mobile-only application among video chat applications. The application that Google has released for mobile devices requires SMS confirmation when registering on both the iOS platform and Android.
Google Duo group conversations can be made with up to 32 people at the same time, and its interface is easy enough for anyone to use. Duo, which is an option that different platform users can use to chat from a common application, encrypts your conversations. Your conversations stay between you and the person you're talking to.
---
6) WhatsApp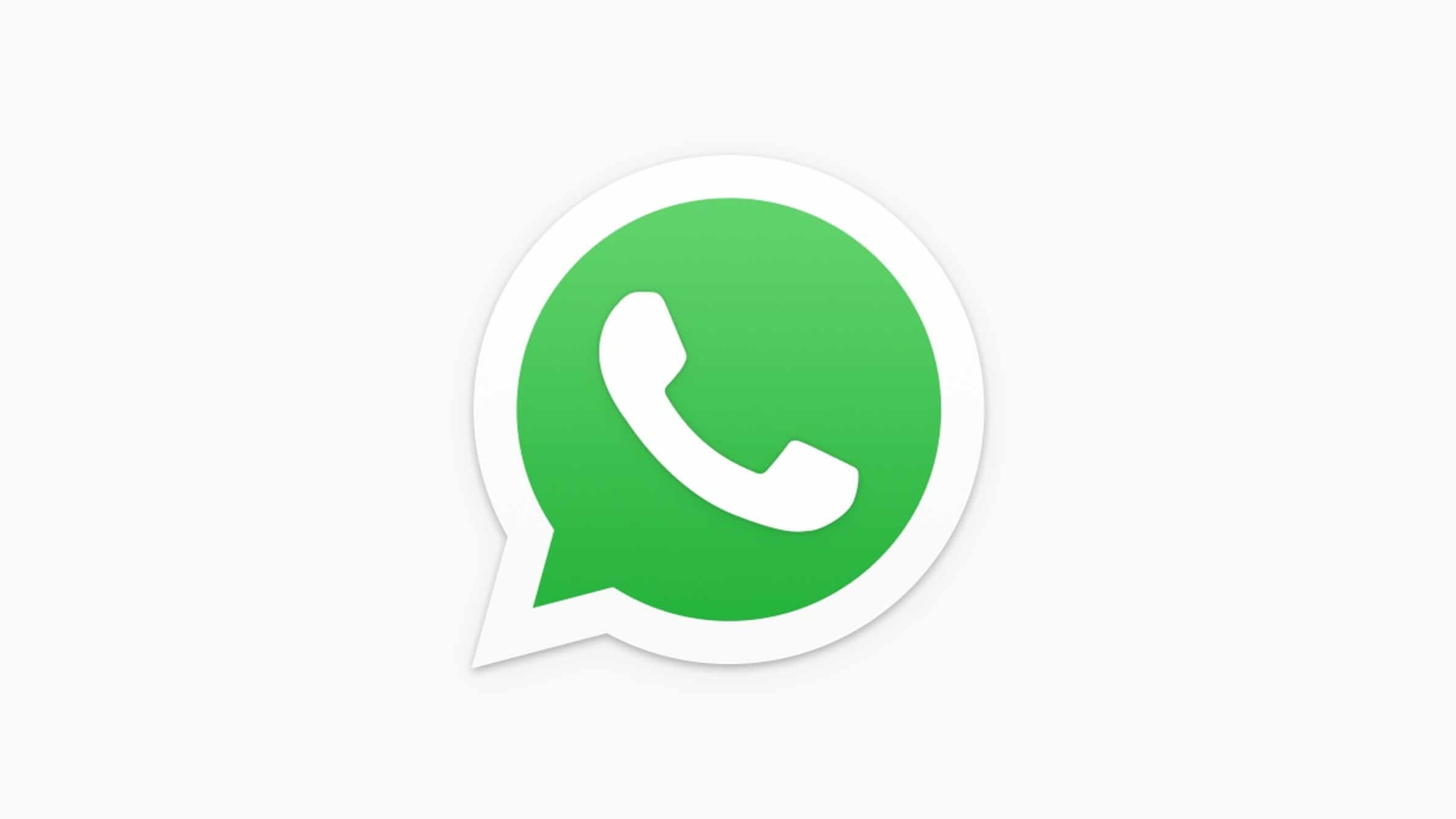 WhatsApp is undoubtedly the most popular but the most individual video calling application. The popular messaging service WhatsApp, which is on almost everyone's smartphone, was invented by Brian Acton and Jan Koum on May 3, 2009, and launched in January 2010. It was acquired by Facebook in 2014 for $19 billion.
The number of users of WhatsApp, which enables cross-platform communication, voice and video chat, is more than 2 billion. All you have to do to start using the application is to verify your phone number by downloading it for free.
It is also possible to have group chats in the WhatsApp application. Group chats, which used to be a maximum of 4 people, can now go up to 8 people. One of the reasons why WhatsApp is a useful and highly preferred application is that you know that almost everyone in your phone book has this application, so you can easily make calls on WhatsApp whenever you want. All chats you have through the application are end-to-end encrypted.
---
7) Beep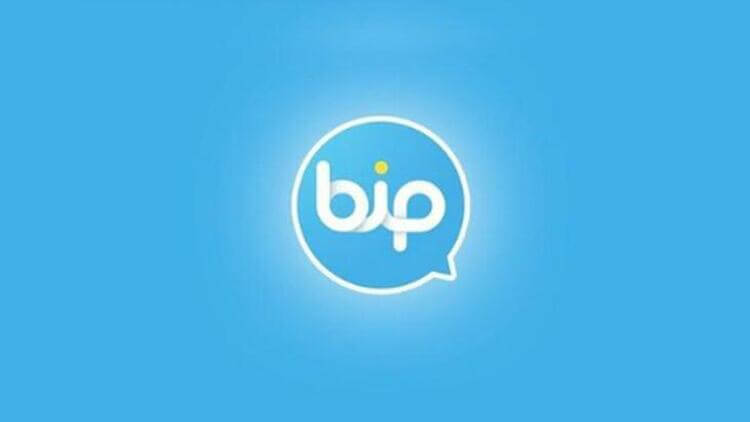 BIP, the video and audio chat application developed by Turkcell for both iOS and Android platforms, can be used by all operators. It is possible to chat with up to 10 people at the same time using the group video call feature. Its interface is very easy and practical. You do not need to pay any fees to use BIP.
Especially after the new privacy policy of WhatsApp, BIP's usage has increased considerably in our country, with around 80 million downloads. Unlike other applications, BIP does not use the personal information of its users for campaigns, promotions and advertisements.
Turkcell is developing the BIP Conference feature to make it available so that you do not have to use the BIP application only from your mobile devices. With this feature, you will be able to use the application on a computer if you wish.
---
8) Google Messenger Rooms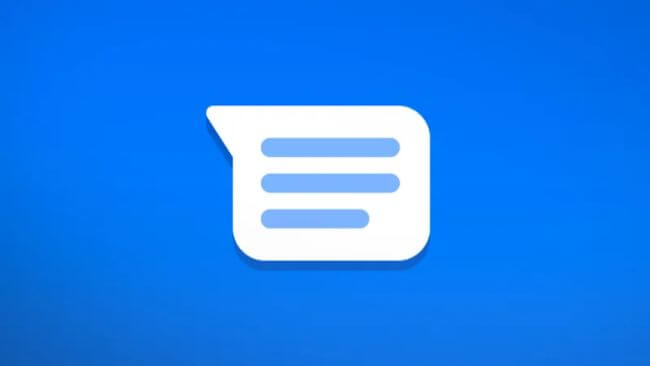 After the Messenger application, Facebook launched the Facebook Messenger Rooms application to the market in order to take the video conversation experience to different dimensions. Just like the Facebook Messenger application, it is possible to log into Messenger Rooms via Facebook.
By using Facebook Messenger Rooms, you can easily create chat rooms, create invitation links for up to 50 people and start talking to your friends. Any person in the chat room can join another chat room at any time and there is no time limit for chats.
You do not need to have a Facebook account to use the application, but if you have a Facebook account, you can easily create a chat room by choosing the option to create a room from within the application. In the same way, you can create a chat room by selecting the create a room option on the Facebook Messenger mobile application and invite the people you want to meet in your room with the invitation links.
---
9) Discord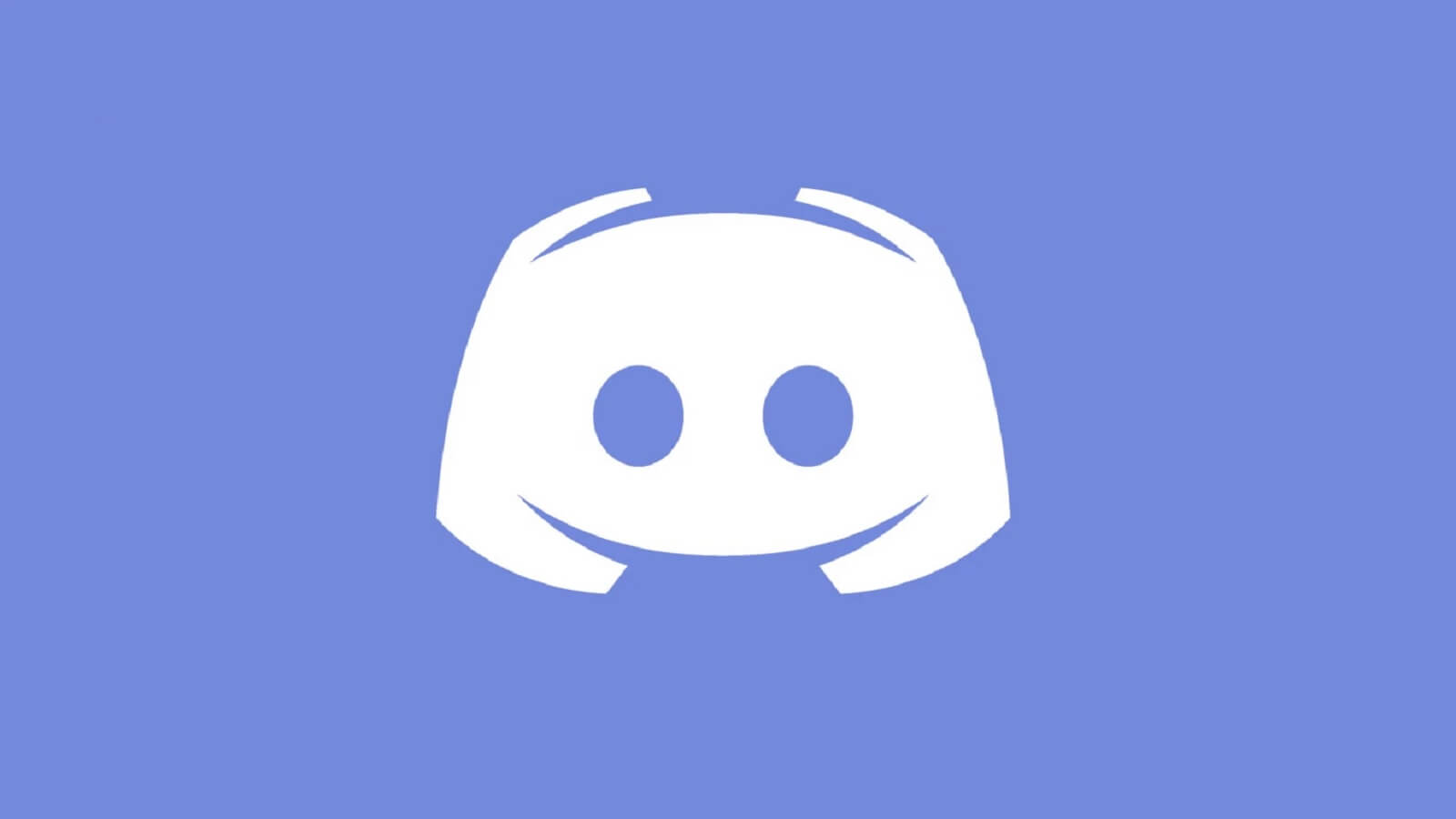 Discord is a popular group chat application, especially where game friends meet. The application, which you can use from mobile or computer, also has a video chat feature. You can easily find the application on all platforms. As with other applications, the number of users of Discord has increased considerably, especially with the pandemic period.
If you want to create a chat group with your friends, you need to create a server in Discord. The server you create can be set to public or private if you wish. Nothing is required to join public servers, but an invitation code is required to join private servers. You can add your friends to your server with the permanent or one-time invitation code you send.
Some roles and privileges can be given to users in Discord. In this way, it is easily determined who has what authority in the server. Chats that take place on servers are not accessible from outside. If you want, you can use Discord on the web without downloading it. The application is completely free.
---
10) Free Conference Call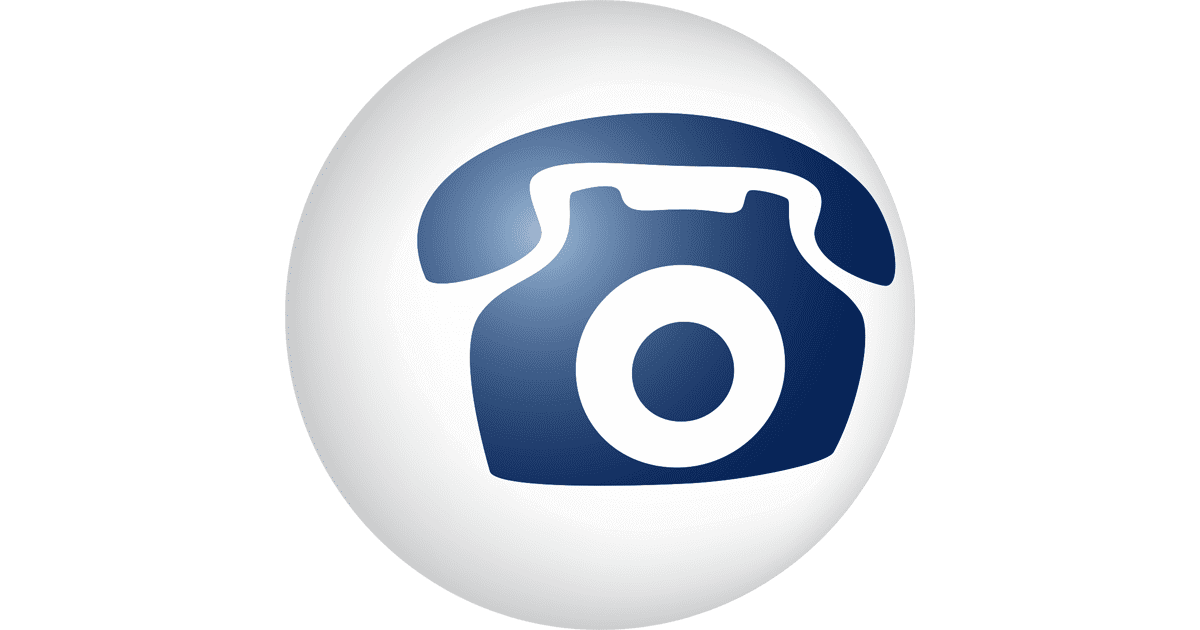 Free Conference Call application is an international video conferencing application where you can have your online chats and offers you HD audio and video service. You can hold meetings with up to 1000 people, make presentations and screen sharing. You can start using the application for free by creating an account on the website.
Free Conference Call, which is currently used in 78 countries, attaches importance to protecting the privacy of its users' personal information and data. It is possible to use the application free of charge on the internet address or on your mobile device.
---
11) Azar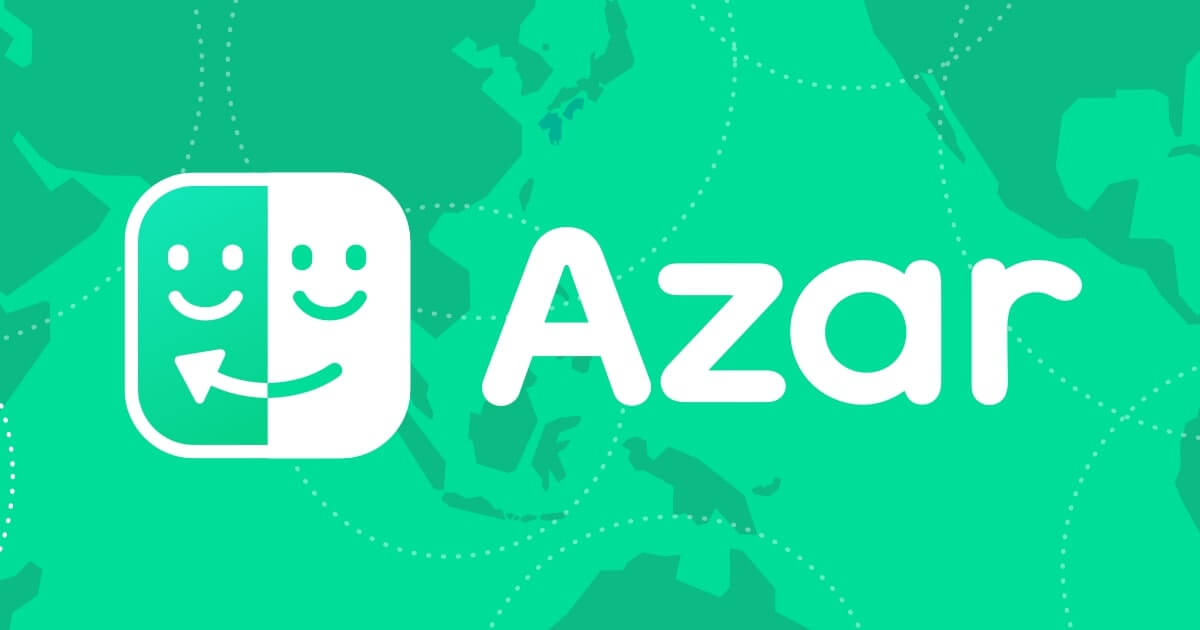 The Azar application, which we have heard frequently recently, has reached more than 100 million users worldwide after the pandemic process. The purpose of the application, which you can use for free on your mobile devices, is to meet and chat with new people. By selecting certain regions from the application, you can start chatting by matching with random people from your immediate environment or from other parts of the world. Even if you don't know a foreign language, Azar tries to improve the quality of your conversations by giving you instant translations.
The application is very simple to use. After downloading Azar to your phone and logging in, you start to match people by swiping the screen. Thanks to the feature of matching with people around you, it is also possible to meet the person you match in real life.
You can add the people you chat with and want to chat with again to your friends list, and you can start a conversation with these people again whenever you want. Azar is available for both iOS and Android devices.
---
12) JusTalk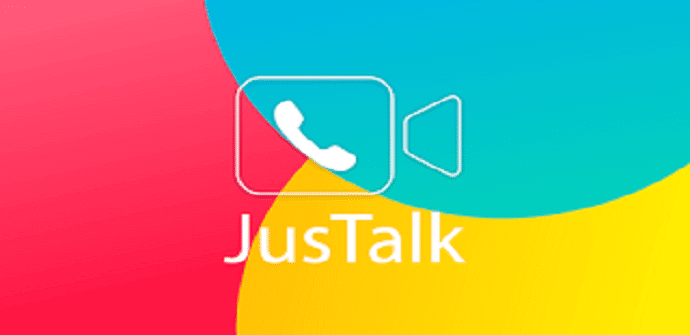 Video chat and messaging app JusTalk is completely secure and ad-free. There is no charge to download, but you have to pay some money to use all the features in the application. Although JusTalk is not as popular as other video chat applications, it offers its users a very professional speaking experience. The application is accessible on both iOS and Android platforms.
---
13) Viber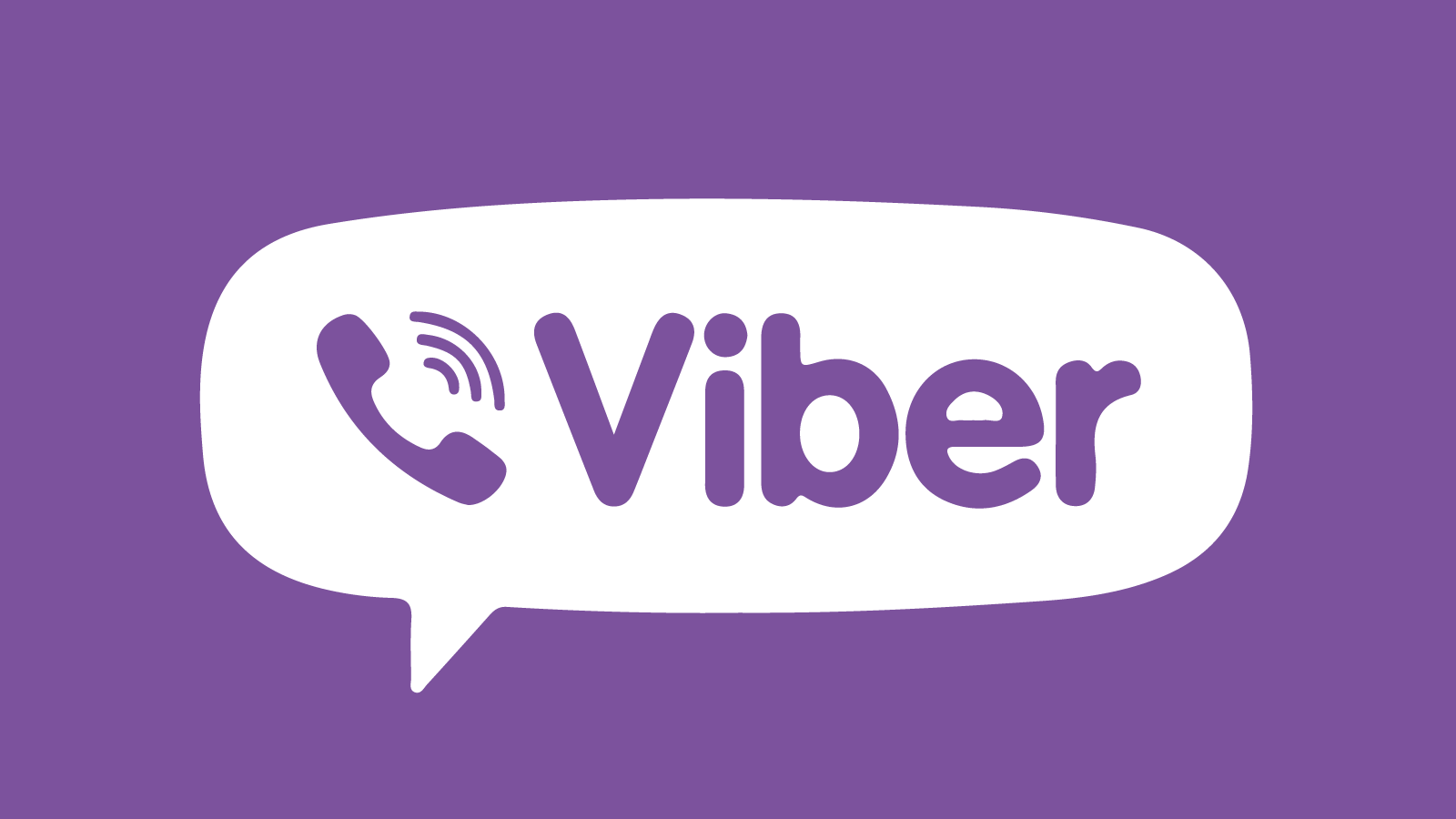 Viber, where you can make voice and video calls, has been on the Android platform for many years, and then it started to serve for iOS users. Viber, which was only available for voice chat at the beginning, was later added to the video call feature.
You can add up to 249 people to the group you create in Viber, and you can also create and join communities with an unlimited number of people. It is completely free and you only need an internet connection to use it.
---
14) Line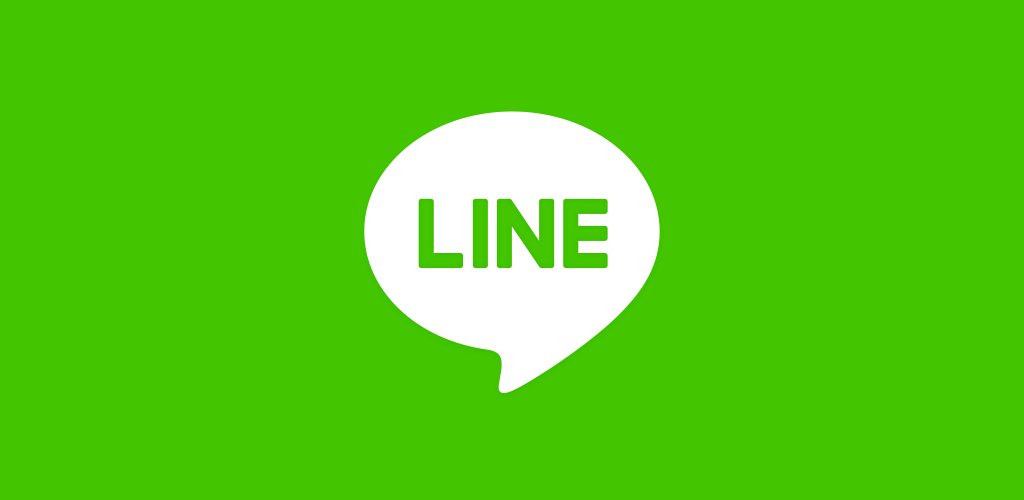 Line is a mobile application where you can make free audio and video calls. The most demanded regions of the application, which has been open since 2011, are Far East countries and Japan. The interface of Line, whose security settings are much more advanced than other applications, is also quite simple. Serving more than 500 million users around the world, the application is available on iOS and Android platforms.
---
15) Tango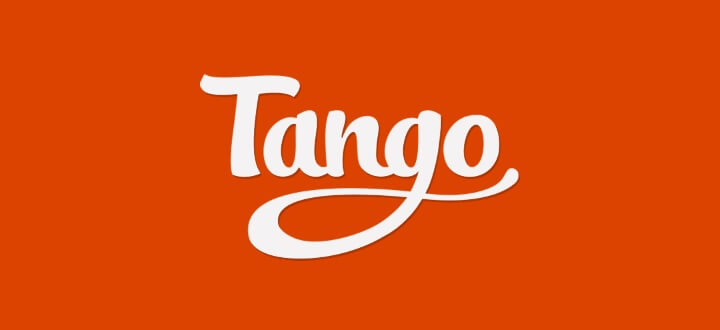 Tango is an application where you can meet new people and socialize by joining various groups, as well as being an application where you can video and voice chat. You must use your phone number when registering with Tango. After you receive the confirmation code on your phone, you can complete your profile and start using it.
You do not pay any fees when using Tango. It is known for using less data compared to other apps. You can install Tango on your iOS and Android devices.
This post is also available in: Türkçe