How did Spotify come about, which is used by almost everyone in daily life and saves us from the trouble of downloading songs, creating playlists, keeping them up to date?
Spotify is a music streaming service based in Sweden. Spotify, which allows many music groups and record companies to listen to their music unlimitedly, serves in all operating systems as a system that can be easily accessed from computers and mobile devices. It appeals to a very large audience with more than 50 language options.

It was founded in 2008 by Daniel Ek and Martin Lorentzon in Stockholm. The company's headquarters is in London and its R&D center is in Stockholm. It also has an office in New York.
Spotify was made available to everyone free of charge on October 7, 2008. Announcing the agreements it made with major music companies right after it was put into use, Spotify announced that it had made a loss of 4.4 million dollars in the same year. After this heavy loss, the company decided to implement the premium membership model.
Spotify is at the forefront today as a multi-partner company, as it has several large investors and shareholders. From more than 1200 people working in the company to its founders, everyone has a share in the company. However, the largest shareholder and shareholder is undoubtedly Daniel Ek at the moment.
---
Daniel Ek
Ek, who was interested in computers at a very young age, developed himself further and founded his first company in 1997 when he was only 14. In 2008, he founded Spotify with Martin Lorentzon. After completing his high school education, Ek enrolled at the Royal Institute of Technology in Sweden, but his education there did not last long. He dropped out when he was still in the eighth week of school and drew his own roadmap. He became a millionaire at the age of 23.

Before Spotify, Daniel founded the online advertising company Advertigo, which he later sold to TradeDoubler. There he met Martin Lorentzon. Daniel is the CTO of the fashion and entertainment game Stardoll.
Currently, Spotify CEO Daniel's role is to provide vision and strategic guidance to the company. Daniel, the management team leader, also works at Spotify to create a passionate work environment for everyone.
---
Martin Lorentzon
Martin studied at Gothenburg Chalmers University of Technology and Handels Universities. He founded Tradedoubler, a digital marketing company, in 1999. Martin, co-founder of Spotify, is currently involved in planning strategy, budget and goals for the company.
From Spotify New York office;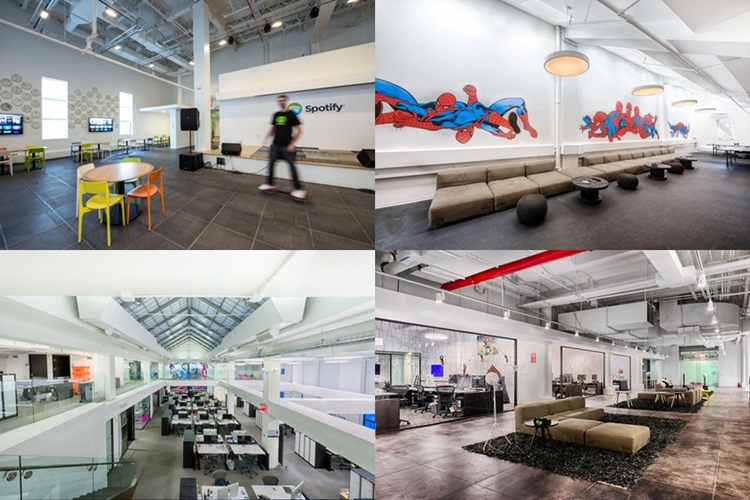 This post is also available in: Türkçe