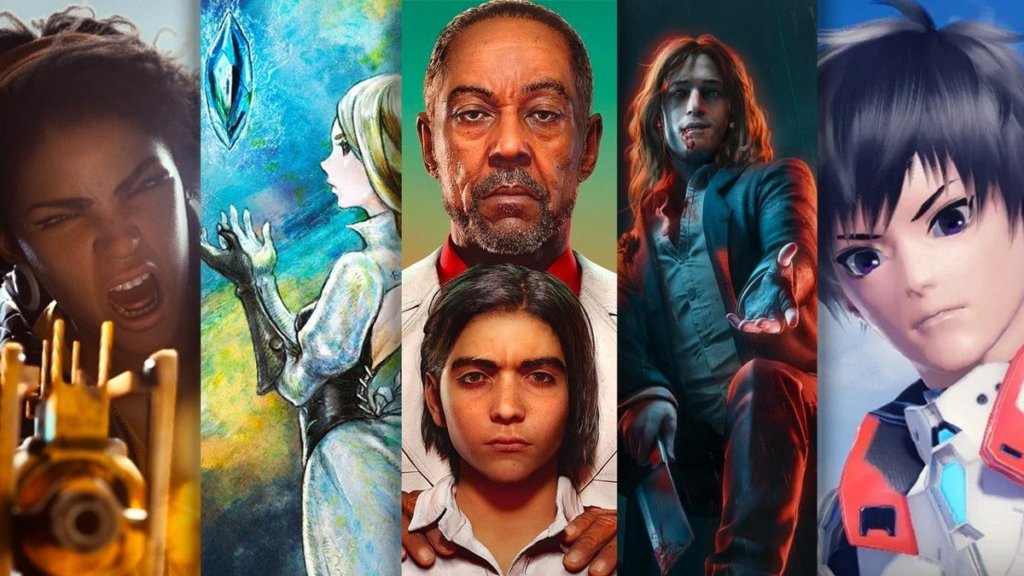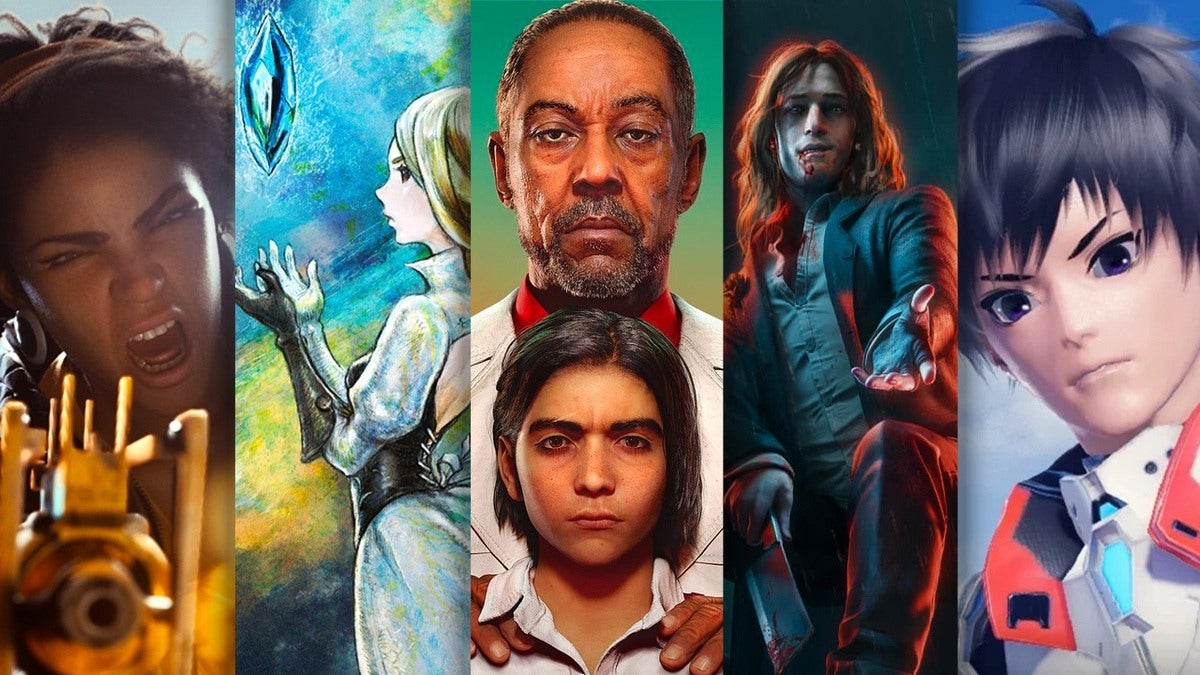 We are here with 28 of the best open world games in the world! Think of those computers that you shut down in internet cafes for 25-50 cents an hour when you were a kid, or 'Brother, give me a limit!' those moments when you flaunt your surroundings. All of these moments were just so you could go on an endless adventure, either by yourself or with your group. Being able to dive into a game. Although the taste of those moments is different, the game industry has changed a lot since those years.
Powerful graphics, monstrous computers and an open world where you can get lost freely rather than on a single linear line like before. He can discover the missions hidden in these worlds, he can pick up and use the tools that even his coder forgot to put, and he can embark on a unique journey of discovery. Let's examine these popular games, which give a longer game pleasure than before.
To give a little information at the beginning, open world games such as The Witcher : Wild Hunt and Skyrim have strong fiction and graphics; It started to shine even more with the winning of the games with high gaming pleasure. Other producers who wanted to follow this successful story followed a similar route, and they've led to the emergence of many of the games that we will share with you a little later. The ranking in the list that we will share with you is not shaped according to a certain criterion. So remember that you are looking at a mixed list.
---
1. The Witcher 3: Wild Hunt
Released: 2015
Developer: CD PROJEKT RED
Our first game on our list is The Witcher, which has a series on the world-famous broadcast platform called Netflix and left its mark on the year with the awards it received. Its most recent name is The Witcher 3: Wild Hunt.
The open world game, which has more than 800 awards, including the Game of the Year Award, can be accessed on Steam. The Witcher 3: Wild Hunt, which also won the 'Best Environment' award in its category, is among the best games you can play among these open world games.
The Witcher 3 has an important place among other open world games with its nearly 200 hours of gameplay. The game, which offers us a game pleasure as if it is a copy of a truly parallel world, gives us a high-level gaming experience.
If there are people watching the series or if you already know about the content, you can guess the theme of the game. For those who don't know, this open world game is a fantasy medieval game. In my opinion, The Witcher 3 is one of the most important productions that determine the fate of today's open world games and inspire them. I think this game where you can have a real open world experience with the universe it draws, storytelling and mission system deserves to be at the top of our list.
---
2. The Elder Scrolls V: Skyrim
Released: 2011
Developer: Bethesda Game Studios
Did someone say open world game? If he did, he's here too. The game we're talking about is The Elder Scrolls V: Skyrim. When we say open world game, The Elder Scrolls V: Skyrim, one of the games that comes to mind with The Witcher 3, offers us a very different level of open world experience. Skyrim, which received more than 200 Game of the Year Awards in 2011 when it was launched, is a well-deserved guiding guide in this field.
Just like the Witcher, the characters of this game, which we can evaluate in the fantasy world category, are somewhat ancient. You can hunt dragons on a truly vast map, you can join the gang of thieves and become the strongest among them, or you can do whatever you want by pushing the limits of the open world. So it's up to you to walk around idly.
Skyrim leaves all the options up to you. You also have the opportunity to go where you want. When we look at the average rates, Skyrim is a game with an average game time of over 220 hours, but of course, considering the person playing, places to explore and a real open world adventure, this number seems to exceed 400 hours.
---
3. Watch Dogs 2
Released: 2016
Developer: Ubisoft
There is no one who does not know the GTA series. Watch Dogs is a game that is good enough to compete with it and gives us a real open world experience with its graphics and storyline to the fullest. Unlike our previous two games, our story, which takes place in a world in modern times, is the kind that brings a different breath to open world games. Here, it is possible to say that Watch Dogs has similar aspects to GTA (having a relentless opponent), but its 'hacking' story allows it to be positioned in a different place in the game world.
In Watch Dogs 2, a game in which we can use the technological possibilities to the fullest due to the story it has, we can do almost everything through hacking because this is an open world…
---
4. Dying Light
Released: 2015
Developer: Techland
Dying Light is one of the most innovative games of its era. Our game, which combines the Mirror Edge school parkour theme with zombies and the open world, is a production that received 75 points on Metacritic and "Extremely Positive" feedback on Steam. We feel the action and adventure to the fullest in the game, which creates the feeling of watching The Walking Dead with its post-apocalyptic world. Even though the game came out almost 7 years ago, it still feels like it was released yesterday. The second game of Dying Light will take its place in digital markets in 2022.
---
5. Far Cry 5
Released: 2018
Developer: Ubisoft Montreal, Red Storm
Let's go back to the internet cafe years. Aren't we still in front of our eyes the images of those years when we went on a multi-fight adventure with our friends in the Team Fight mode of Far Cry 3? Even then, our game, which offers us an open world experience at a different level, is among our games that are frequently mentioned in this field.
The Far Cry series, which contains the most popular FPS games in its own category, even in all game categories, is one of the ancient series that finds its place in our list. There is no need to even talk about its evolution over time. A very good story, very good graphics and an excellent open world experience. In fact, our game is so good that some Hollywood actors already appear as people we see as competitors in our game.
When we review our previous games, Far Cry 5, which has a relatively short gameplay time – about 50 hours – takes place in a city called Eden's Gate. As in the previous Far Cry games, in Far Cry 5, where you roam the open world and destroy the shelters of cultists and organizations, wild nature elements take up a great place besides modern city elements.
---
6. Horizon Zero Dawn
Released: 2017
Developer: Guerrilla
Today's reality: Post-apocalyptic. What would you say if we told you that this theme, which is still the subject of many books and movies, is a play that deals with such a broad framework? Yes, there is such a game. 'Horizon Zero Dawn' developed by Guerilla in 2017. Horizon Zero Dawn offers us a story that we may have heard before but have not seen in such a high-budget game.
In our game, our subject is standard. The modern world as we know it has disappeared. In short, the world has come to an end. Here we are trying to survive and embark on an adventure with the names we meet on the way. In this world where machines gain consciousness and dominate time, we are also fighting with them. Everything we now know about modern humanity seems to be in the distant past.
As we said at the beginning, our game, which differs from other open world games with the story it draws, offers us a very long gameplay.
---
7. Assassin's Creed: Origins
Released: 2017
Developer: Ubisoft Montreal
And another of our antique series, for which movies have been made and books have been published. Assassin's Creed series. Since the first game of the series entered our lives in 2007, this series, which has been one of the most loved and popular among open world games, rightfully protects its place. Ubisoft, which swept the market with every Assassin's game it released, is among the commendable developers here. Assassin's Creed: Origins, one of the games in our series, promises to take us to different worlds and civilizations.
Origins, which was radically changed by gameplay and character management, and the forerunner of other modern Assassin's Creed games, takes us away from the real world for hours with its huge Ancient Egypt map and the story of the assassins' origins. It completely traps us in the mysterious world of Ancient Egypt.
---
8. Ghost of Tsushima
Released: 2020
Developer: Sucker Punch Productions
Now close your eyes and imagine yourself seeing yourself in 1274 Feudal Japan 750 years ago. In this period when you are surrounded by the ghosts of the Edo period, everything is so glamorous that you will be dazzled by the moonlight reflecting off your opponent's sword before you even take your sword out. It's very artistic, isn't it? So is our game. Distinguished from other open world games with its artistic strength, Ghost of Tsushima is a game inspired by real events. There are many missions, secret places and people we can interact with in the map of our game where we play a samurai on the island of Tsushima in Japan during the Mongol invasion 750 years ago. Our game offers all of these in a huge variety.
Feeling a little bit wanting to push back the Mongols? Go fight. Wanted to wander around a bit? Hop on your horse and ride for miles in the extraordinary atmosphere of rural Japan. Or just wanted to stop and enjoy the images? Do so. Ghost of Tsushima, which is a very long game with a gameplay time exceeding 60 hours, is among the productions that really make its difference in this area.
---
9. Grand Theft Auto V
Released: 2013
Developer: Rockstar North
Here is a modern classic. A production that we expect every year to see when the new one will be released and that offers us the chance to explore its world over and over again with its new 'editions': GTA series. Think of a city, one of the biggest cities of modern times. You have thousands of missions you can do in this city, dozens of activities, and an endless choice of vehicles to experience in the air or on the ground. This is a world entirely yours, with an open world system.
The last game of GTA, a game series that broke the open world record it has always set in this field, is none other than Grand Theft Auto V. This game, where you can spend 100 hours at the beginning with the endless content it will offer you, is one of our internet cafe legends.
Our game, which offers a more realistic atmosphere with each game, presents a unique map where you can spend time without any extraordinary or fantastic events. I think there is no need to remind you that this game is a game that takes years, not hours.
---
10. Assassin's Creed Odyssey
Released: 2018
Developer: Ubisoft Quebec, Ubisoft Montreal
Another Assassin's series game on our list: Assassin's Creed Odyssey. In this game, where we travel to Ancient Greece after Ancient Egypt, which we visited in the previous game, the graphics and moments are so strong that your eyes will freeze in some scenes as if you are watching a movie.
Assassin's Creed Odyssey takes place during a war between Sparta and Athens in 400 BC. With the introduction of the new war system in our game, which is about this war between two cities, we can enter into really big wars and the missions given with the wars can be quite satisfying. The most complained part of the game here is the level system. In the game where you are a real assassin, you cannot kill someone with a higher level than you; Therefore, you cannot complete your mission. Then what's the point of being an assassin?
Basically, players start playing by choosing one of the characters Alexios or Kassandra. Here you can get involved on both sides of the conflict as you try to bring your family together. Pick your side, Greek! I am not Greek… I am a free Spartan!
---
11. Dragon Age: Inquisition
Released: 2014
Developer: BioWare
His name is not by numbers; Dragon Age: Inquisition, the third main game of the Dragon Age series ranked according to its subject, is a game that won many awards, including the Game of the Year Award in the field of role-playing in the year it was released. Along with the thousands of tasks you can do while executing your character on the open world map in the game, your friends accompany you in these missions. You can move around as you wish on the world of Thedas, which is completely exploratory.
One of the most striking features of this open world game is the journeys to unknown caves that it offers with thousands of missions, the exploration of enemy areas and the hidden realms that you will always wonder if there is something here. The average playing time of this game, which takes you on an adventure of experience and discovery, is over 120 hours.
---
12. Fallout: New Vegas
Released: 2010
Developer: Obsidian Entertainment
Now let's take you back a bit. There are some games that defy time. Just like when we open a certain scene of our very enjoyable movie and watch it over and over again, even after 10 years, Fallout: New Vegas, which can still be played as enjoyable as today's games, gives us the same feeling. Both the open world it offers us and its post-apocalyptic theme attract us. Our topic is briefly as follows. Imagine you are one of the few survivors in the post-nuclear apocalypse world and you are in New Vegas, as the game's name suggests. Here, you both fight mutants that have undergone transformation and enter a hand-to-hand fight with our enemies.
With all the possibilities of a role-playing game, Fallout: New Vegas offers us a vast open world experience. Our game offers us an adventure that takes around 130 hours with many mysteries.
Although it is an old game, our game that defies years has an open world system that proves that graphics are not everything. Our game can be played with the computer as well as the Xbox One and Xbox Series X / S compatible with the old versions.
---
13. Red Dead Redemption 2
Released: 2019
Developer: Rockstar Games
It is the first game that comes to mind when we say Rockstar Games. A true modern classic, Red Dead Redemption. If someone is talking about an open world game somewhere, it goes through Rockstar Games in one way or another. They are a studio that I can praise so much. Red Dead Redemption II, which they released in 2019 after the first game, is a comeback game. Action, adventure and missions never end in RDR 2, which goes back to the origin of the scenario mentioned in the first game. Even if you finish the game.
Imagine that you have finished the game. That you memorize each game map and mission. Rest assured, there will be places you don't know yet. The Red Dead Redemption game, which has a western theme, is a game where you can ride in the wild west for long hours and explode weapons.
Just like in GTA V, the game also has an online version, and you can fight online with your friends side by side. By choosing one of the two sides, you can instill fear in the enemy and trust in the friend or vice versa. If the subject is RD II, even your friend may be afraid of you. Even you may be afraid of the character you have created. Our game, which takes 130 hours to play in single player mode; With its online mode, it makes players forget the real world.
---
14. Fallout 4
Released: 2015
Developer: Bethesda Game Studios
Fallout 4 offers us one of the post-apocalyptic worlds on our list. Fallout has a longer gameplay time than many of the games on our list. With 150 hours of gameplay, it offers us a series of missions and mysteries that can be counted among open world games. The game, produced by Beshesda Game Studios, an experienced studio about open world games, allows us to explore the post-apocalyptic city of Boston through the eyes of our main character, Nick Valentine.
Our game, which is a real artificial intelligence product, has a place where every step takes us. For example, deciding whether or not to kill someone presents us with new tasks and options. However, the transitivity between these paths is so great that you don't need to be bound by any rules. In this way, you can shape your own path; You can have a real open world experience.
---
15. Metal Gear Solid V: The Phantom Pain
Released: 2015
Developer: Konami Digital Entertainment
Their music… their map… their history… Metal Gear Solid series, which is a unique open world game with everything, is a must for those who love games in this field. In Metal Gear Solid V: The Phantom Pain, the 5th game in the series developed by experienced studio Konami Digital Entertainment, we enjoy both secrecy, weapons and the open world to the fullest. Unlike its previous productions, The Phantom Pain, the first open world game in the series, is the sequel to Ground Zeroes, which was released in 2014.
The plot is as follows: In The Phantom Pain, where we go on an adventure in Afghanistan, we embark on an adventure with the famous name of the series, Venom Snake. There is a lot of interaction allowed in the atmosphere of secrecy and war ashes. Just like in GTA, we can freely use the vehicles around us in this open world. Even tanks.
Although Metal Gear Solid V is a game that was later turned into an open world, it is one of the productions that deserves to be remembered due to some of its main features. For example, as we mentioned earlier, it is the first and only open world MGS game to be turned into PC. However, it's a war game itself that offers an incredible amount of content. For example, you have just started the game, while in other games you do not even have a task, MGS has already assigned you a few hundred tasks.
If we have to compare this game to something, I think we can compare it to a perfectly functioning clock. Since the aim of the game is stealth, you need to move day or night, the movement of light, the clothes you wear or your stance, environmental sounds… All of them rewrite the course of the game, your communication with the guards, and the opportunities of the open world.
Everything is crazy in this game. If you want to watch outposts miles away, if you want, you can drive a tank. The choice is yours! Welcome to the real and free open world.
---
16. The Elder Scrolls IV: Oblivion
Released: 2007
Developer: Bethesda Game Studios
Another Bethesda piece on our list. It's actually one of the oldest open world games on our list. It is one of the games that really makes the studio known with open world games. Here is our classic game: The Elder Scrolls. I remember from my primary school years. In the years when we thought that the game was a weapon and a knife, this game showed us how the real game fiction and story should be.
The Elder Scrolls, the company's signature among open world games, is one of the best role-playing and open world games in the game world. Even though it has been 14 years since the release list, it is still one of the most played open world games with its fiction that brings the Middle Ages to your home, its gameplay time exceeding 180 hours and its fantastic spirit.
Our game also has a unique feature. Funny NPCs 😀 Here you can go your own way while enjoying the open world. Of course, since 14 years have passed since the game, the game developers found it right to give the character a purpose at that time. It's actually the right decision for the year. So saving the world is a lofty goal, but forget about saving the world. Close your eyes and get lost in the open world.
---
17. Trove
Released:

2015

Developer:

Trion World

s
Such are the graphics… Here is a unique open world game: Trove! Even if you take a very short look at its video, you can see which other game the game has similar graphics to. You know Minecraft ! Trove is an MMO inspired by Minecraft. This MMO has such a world map that you may have to run for hours on the map even just for exploration.
Since Trove is voxel-based (i.e. the three-dimensional equivalent of a pixel), you build everything with cubes, just like in Minecraft. Moreover, these cubes that you can carry with you can be taken out of your pocket and used on your adventures. So the element of this world is cubes. You are his chemist.
Jump into an adventure portal now. Again, find a land of cubes and set up your base there. In this area where you can come between two adventures and renew yourself, hide your loot, rest your fingers that are tired as a result of challenging dungeons, and display your mounts. It should be said that Trove is also a bit of a trap game. You'll understand us when you start trying.
---
18. No Man's Sky
Released:

2016

Developer:

Hello Games
No Man's Sky was a complete failure when it was released in 2016. The criticism of the game was so heavy that if the small studio Hello Games did not respond to the criticism and disappeared, no one would be surprised. Over time, the internal dynamics of the game have changed, perhaps hundreds of updates and renewals. Our game, which developed together with the players to meet the expectations of the players, has turned into one of the best open world games in its field.
Every game we've talked about so far, regardless of its graphics or subject, truly offers us an open world experience. If we want, he can go bandit in a town in the wild west; We can be assassins in ancient Greece or Egypt if we want, but things are a little different in No Man's Sky because this is not an open world to us; It offers an open universe.
Some open world games may offer us a single city, state or country. You can explore caves around fantasy, allowing you to fight dragons, but everything in this game starts from a planet and continues to expand just as the universe is still expanding. Finding outposts in your own universe, exploring the wilderness, solving problems or being the problem, mining, crafting, building or destroying everything starts with just a mod.
Here, after screwing your ship and taking your first step towards the stars, you can spend your whole life playing No Man's Sky and not see everything the game has to offer. This game is a game that receives constant updates and has already changed its fate with dozens of updates. Set a new goal for yourself with each update and decide which far corner of the universe you will build your next base in this adventure where you can go out with your friends. Because the universe is a wonderful thing. Explore together!
---
19. St. Row 4
Released:

2013

Developer: Deep Silver Volition, High Voltage Software
How crazy can a game be? For example, commuting between cities with your backpack in GTA, even if you attack the police by entering cheats, passing by them without penalty. No, we're not talking about that kind of crazy or nonsense. This game without cheats is also nonsense. The Saints Row series is a modern antidote to everything mundane. It was/was the new blood of open world games.
Deep Silver Volition and High Voltage Software, the game's developer studios, took the game templates of the not so unfamiliar Grand Theft Auto 3 and made it more ridiculous. Things seemed fun enough with Saints Row 2 and 3, for example. If you wanted to earn money, you could dive in front of traffic to get insurance money, and this was only one mission of the game. Saints Row 4 even surpassed that. He added the fantastic and mystical world and added superpowers. This simple but crazy idea resulted in the unforgettable open world game of 2013.
The main story of our game takes place in the city of Steelport, as before. This city is a city that defies time and does not change much. The interesting part of the game comes from its characters rather than its map. You can jump over buildings in one step like Hulk, run faster than bullets like Flash, do anything fun that you can't do in standard worlds. Because this is an open world after all. Everything is clear here.
This place offers you a very different gaming experience from GTA and other games. You don't need cars, helicopters, tanks and guns here. Who can do what with super powers? It is this feature that turns Saint Row into a real experience area.
Combine everything we've told so far with an alien story, being President of the United States, or dancing under a gunshot. This game is a candidate to be one of the cult works of modern history.
---
20. Batman: Arkham Knight
Released:

2015

Developer:

Rocksteady Studio
As someone who always finds the DC universe too dark, I can say that dark suits Batman very well. Batman: Arkham Knight is Rocksteady Studio's third reinterpretation of the Dark Knight world. Arkham Knight is a game where you can see the Gotham City we all know in great detail. Other games may really give us a wider open world experience, but the detail of this game is on a whole other level. Every detail is meticulous and blended with the fantastic world.
The world here is truly a living Gotham. You get up in the morning and go to work. Vagrants blocking your way. An intriguing riddle or characters that look like they're going to stab you in the back at any moment. All in this game. Honestly, just getting on a Batmobile and taking a little tour of Gotham will allow you to see how unique and detailed this world is.
Honestly, the story of this game is not as good as other Arkham games. It has a very classic and uninspired flow to me. Yet the graphics, stunning visual effects and cinematography dominate every second of this game. Seriously, you seem to be directing the character in a movie rather than playing a game. If you are a DC fan or even love Batman, this game is truly one of the best open world games you can come across. Don't forget the easter eggs that you may encounter throughout the game!
---
21. Just Cause 4
Released:

2018

Developer:

Avalanche Studios Group
What would you like your mission to be this time? A fast-developing scenario, an uninterrupted action, a flow that we think would have had at least as much action if it were John Wick's game. Just Cause 4 is an open world game that gives us most things we want. All the equipment we can use here is a state-of-the-art technology, but it is also a part of our day. Drone robots with their devastating powers, ray guns or advanced outfits are all in Just Cause.
Our game, released by Avalanche Studios in 2018 as the 4th game in the series, takes place on the island of Solis. Here we are waging a civil war and embarking on a surprisingly moving adventure with our hero Rico Rodriguez. The taste of this game is to be both creative and destructive. This is one of the reasons why the game is evaluated in the open world category.
Here you have an unlimited choice of weapons. Do you want to send great thunderstorms, hurricanes, blizzards and sandstorms as if from the gods on your enemy? This only looks at a weapon and makes the massacre bloodier.
It is very enjoyable to go from one place to another on the island of Solis. In this game, which offers a relatively small open world map, we can either ride a helicopter, ride a motorcycle, or fly with wings if we want. Unlike a Batman game, here you can have all the features of Superman by wearing a power suit. Almost all that. Give yourself some time and expect to get used to the items you collect. When you add a little imagination to the work, you will see that there is no limit to what you can do.
---
22. Forza Horizon 4
Released:

2018

Developer:

Turn 10 Studios, Playground Games
So far, we have sorted out games of many genres. There were worlds of cubes among them, going rogue and exploring the world; in interstellar travel. When this is the case, it can be quite difficult to differentiate between open world games. Here, Forza Horizon 4 is a game that challenges this differentiation by trying it to the fullest.
The Scottish Highlands, Oxfordshire and parts of Cumbria, and lower Cheshire are all your travel destinations with Forza Horizon 4, an open world game that made quite a splash with its approach to the game it was first introduced at the E3 game fair. The typography in the game is so well detailed that each frame seems to tell you its own story, and each story gives you a unique sense of character.
All the vehicles you drive here give you a different pleasure. Did you go over the corner fast? Feel the steering wheel slip out of your hands. Did you jump over a hill? Let your feet be swept off the ground. When starting the game, I can suggest you take a quick look at the game guide. This will warm you up a little more towards the series. The game features many epic races, difficulty levels, customization and even seasons. Yes, you read it right, season. Each area has its own unique structure. Let's enjoy the map.
---
23. Death Stranding
Released:

2019

Developer: Kojima Productions
Some games are like movies. It is watched only for the story and the cinematography we watch in the intermediate transitions. Here is Death Stranding, one of our open world games with unique cinematics that is on our list. Director Hideo Kojima wanted realism to be an extremely important factor while making Death Stranding. Norman Reedus, whom we know from The Walking Dead series, gives life to the character of Sam Porter in the game. The game is so focused on living the experience that you can freeze the surrounding atmosphere and cut it with the knife in your hand.
Developed by Kojima Productions and released in 2019, Death Stranding was a much talked about game, as you may remember. We are the guest of one of the classic survival stories in our game, which takes place in a post-acolyptic post-apocalyptic world due to its theme. Here we are trying to bring people back together and again connect America from one end to the other. This link in the game is called the Chiral Network. If we talk roughly about the map of the game, we can say that the map is divided into several regions. In other words, you can experience the open world through these few points.
---
24. Xnebolade Chronicles X
Released:

2015

Developer: Monolith Soft, Nintendo Software Planning & Development
The name of our next game is Xnebolade Chronicles X. This game, which is difficult for me to pronounce, our world has been destroyed by the war of two alien races, and only a few people, including us, have survived. Other survivors, including us, are colonized on a different planet called Mira.
After creating our character freely on the character creation screen at the very beginning of the game, we can travel as we wish on the planet Mira, which has five continents, and embark on a journey of discovery. As you can see in the video, although the graphics of the game do not satisfy us, I can say that Xnebolade Chronicles X. has a good line among open world games.
---
25. The Lord of the Rings Online
Released:

2007

Developer: Standing Stone Games, Turbine
Lord of the Rings fans assemble… We have a game for you on our list, too. The Lord of the Rings Online, which was first released in 2007, is one of our games that both fans and open world lovers will follow with pleasure. Our game, which takes place in the classic Middle-earth, starts specifically in the region called Eriador. The graphics and story fiction of The Lord of the Rings Online game, which is one of the games of Let your map open as you explore a classic game, is quite different from us.
Will you fight the orcs, protect the people from the spiders; Will you protect Middle-earth as a small but brave hobbit? Elves, dwarves, orcs, wizards and Gandalf… No matter how your hours pass, you will be satisfied with Middle-earth in this game with an open world map. Also, a note, the game has started to advertise again after the last updates it received. This is an indication of how much the publishers are willing to develop the series. It should not be forgotten that the series will soon be released on Amazon.
---
26. The Crew
Released:

2014

Developer: Ubisoft, Ubisoft Milan
The Crew, which met with the players in 2014 after being introduced at E3 in 2013, is an open world game in which we travel every inch of America. Unlike other open world games, our game, which is closer to a car racing game, as the main character of the game, we appear as a character who spent innocently in prison and saw his brother's death.
That's why we're collaborating with an FBI agent and embarking on a fight to avenge this crime that was thrown at us. In our game, which has a clear theme of a classic revenge struggle, the time to navigate the map from one end to the other is very minimal compared to other games. You can walk around the whole map in about 45 minutes.
---
27. Cyberpunk 2077
Released:

2020

Developer:

CD Projekt, CD Projekt RED
Especially cyberpunk fans will love the map of the game. For those who don't know , Cyberpunk 2077 takes place in a city called Night City. In the game, this fictional city, which is said to be connected to the state of California, takes the name Night City after the death of Richard Night. There is no need to tell the past of the Night City or Cyberpunk world here if it's too long.
Cyberpunk 2077 is a small but large game, just like Batman: Arkham Knight. Although your physical playground may seem small in this game, a different open world experience awaits you behind every door in every room. Cyberpunk 2077 could be the best open world game of recent years. But its eventful exit and mistakes in the game seem to be remembered for a long time.
---
28. Assassin's Creed Valhalla
Released:

2020

Developer:

Ubisoft Montreal, Ubisoft Milan
Having come to the end of our list, I think it would be better to end this list with another Assassin's Creed series. Assassin's Creed series is a series that takes us to other lands with its story fiction and open world experience, as in many good series, but the atmosphere that the series makes us feel due to the plot gives us a real open world experience.
Assassin's Creed: Valhalla, one of the last games of the series, brings our fictions from Ancient Egypt and Greek geographies to Ancient Scandinavia this time. You need a minimum of 50 hours to finish our game, but we think you need to spend more time because sometimes you just want to stop and watch the view. We discover the secrets of the Nordic world with Valhalla, with the immersive constructive and wonderful mission system that the open world system brings to us. Valhalla is perhaps the best open world game of recent years.
---
This post is also available in: Türkçe