You are at the right address for
Instagram follower trick
. Let's take a look at
how to increase followers on Instagram
, the popular social media platform founded by Kevin Systrom and Mike Krieger and
bought
by Facebook for $1 billion in April 2012.
First of all, there are a lot of malicious websites available under the name of "Instagram Followers Cheat" asking you to log in. Watch out for these! Because they steal your account as soon as you log in. There is serious information pollution and malicious platforms on this subject. We will also tell you about real and completely legal Instagram follower tricks. We explain in detail.
---
Instagram Followers Trick 1: Gain Followers with Hashtags
The culture of " following " or " following back ", which we call GT, has been going on both on Instagram and Twitter since the early years of social media. Under this culture, users follow each other and thus gain mutual followers. We leave a video about it. Direct to watch 4. You can start from minutes.
---
Instagram Follower Trick 2: Using Password-Required Sites Without a Password
Most of the malware we mentioned above sends you followers, that's true. But because you give your password, it also makes you follow others. This is how the system works. However, you can log in to these sites with a fake account and send the follower to your original account. Thus, your own account remains safe. Here is a video about it:
---
Instagram Followers Trick 3: Get BackFollows on Post Comments
Again, a method of gaining followers similar to the first trick, but this time you come together with users under the post, not in hashtags. Those who see you there immediately follow back. If you follow them, they don't unfollow them. In this way, you can increase the number of Instagram followers .
---
Instagram Followers Trick 4: Organic Growth
Of course, this is the healthiest method of
Instagram
followers. Other tricks can be applied to start, but your follower count will be stuck after a while and will not increase. At this point, you need to prepare good content, determine a concept for the page and continue in that way. Again, we share a video below that gives good advice on this subject.
---
These are relatively legal cheats. But what are the dangerous and illegal tricks?
The most dangerous are sites that ask you to log in. It may cause you to lose your account. Because these sites send followers in exchange for everyone to log in and give their passwords. Just like you, other people who want to gain followers are actually making you follow each other because they give their passwords.
In an instant, you can see that you are following accounts that you have never heard of before in the list of your followers. They can even change your password and steal your account. Therefore, stay away from these sites that ask you to log in. Do not come to these games made under the name of Instagram follower cheat.
---
Top tips for increasing Instagram followers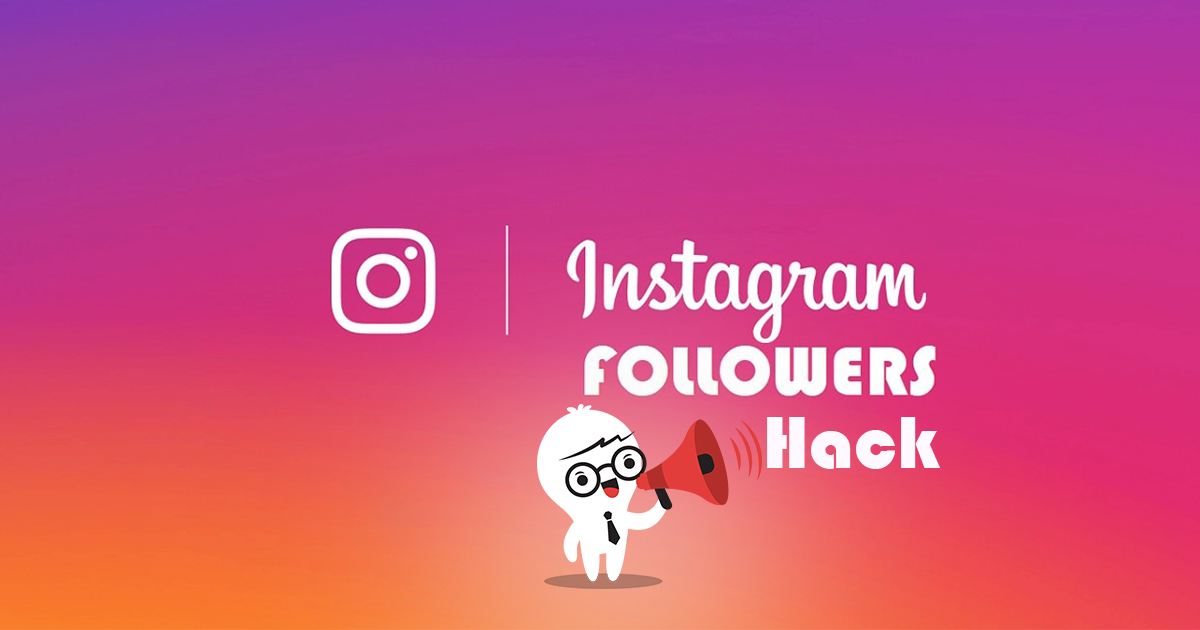 Friends, it is very difficult to pass 5-6 thousand followers with cheats. Moreover, even if you pass, you will remain a passive account with low post access and low story views. That's why our biggest advice is to create a profile in the style that Instagram wants and grow with posts that people will like within the framework of a concept.
Follower buying sites will also not work for you. People are now looking at the number of likes of accounts with high followers. Therefore, although non-organic followers give you a superficially rich appearance, they do not carry you anywhere in the long run. Moreover, Instagram now periodically deletes these fake followers. Therefore, you can also be from the money you give.
You may also be interested in these contents:
This post is also available in: Türkçe Français Español Deutsch