Would you like to witness the most beautiful moments of love and romance with romantic movies? We have listed the most popular romantic movies for you. Some of the movies on our list will have a happy ending, and some will make you feel the pain of separation. We wish you a good time already.
---
Romantic Movies
1) One Day – One Day (2011) | IMDb: 7.0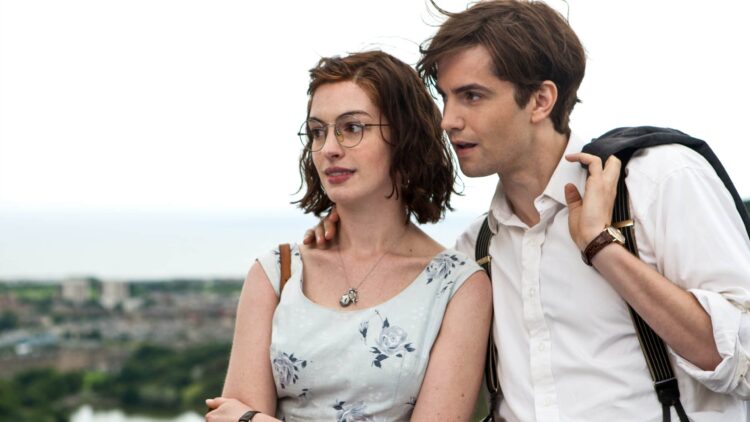 Genre: Drama
Director: Lone Scherfig
Cast: Anne Hathaway, Jim Sturgess, Patricia Clarkson
The first movie in our list of romantic movies is First Day, which is one of the movies loved by the audience in the drama genre. One of the legends told that the most passionate love begins with contrasts is also seen in this movie. Emma is a young woman with a revolutionary personality as a result of her working family and environment. Dexter, who does not care about life and spends his days with his father's money, is a young man who sees nothing but fun.
The beginning date of these two's passionate love and years together dates back to the day they graduated from the university. These two, who met each other on July 15th, show the story of their relationship and their life on July 15th every year. Not everything is going smoothly, of course. They also fill an emotional relationship with various moments when sadness is at its peak. Passionate but also sad memories of their 20 full years of meeting are waiting for you.
---
2) Becoming Jane – The Book of Love (2007) | IMDb: 7.0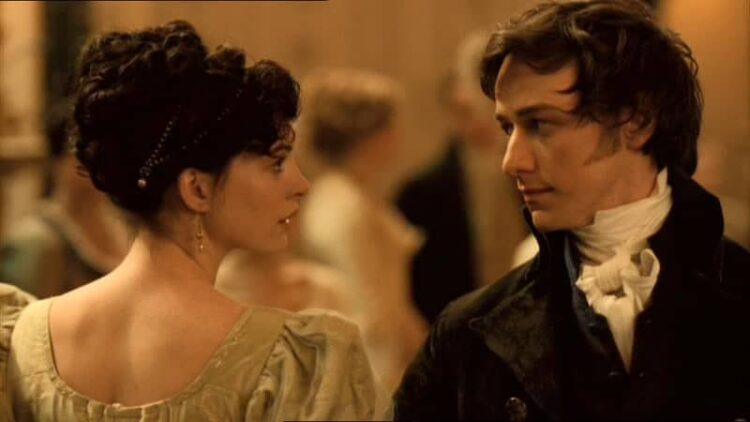 Genre: Biography, Drama
Director: Julian Jarrold
Cast: Anne Hathaway, James McAvoy, Julie Walters
Austen is determined to build her career path by marrying a wealthy man. Raised in a very poor family, Austen is also on her way to becoming a successful writer by writing great articles. If we said that she is progressing, then there is almost no possibility for a woman to be a writer like today. The fact that a woman writes is neither accepted nor valued by society.
The reason why Austen dreams of marrying a rich man is to become an accepted writer and become a writer. However, in this process, she meets a very talented lawyer, Tom Lefroy, and her life begins to change. He has found the love of his life. Despite the pressures coming from around them, they never take a step back. They are able to overcome anything with the strength they give each other to put everything aside and start over.
---
3) Ghost – Ghost (1990) | IMDb: 7.1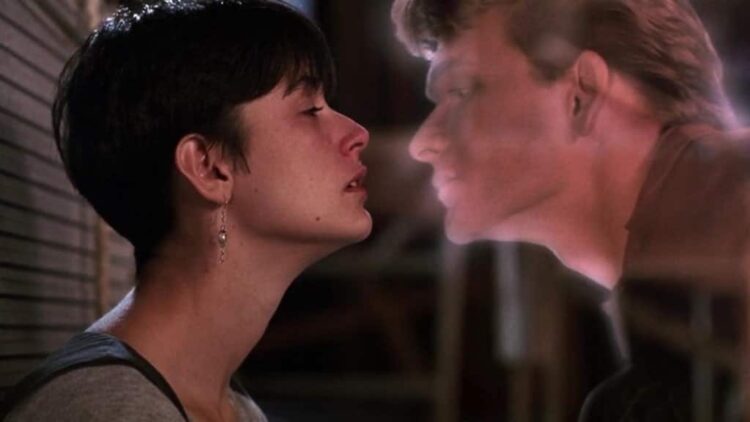 Genre: Drama, Fantasy
Director: Jerry Zucker
Cast: Patrick Swayze, Demi Moore, Whoopi Goldberg
The lives of Sam and Molly, who are about to start a new life for themselves and are about to move to a new apartment, change terribly when they are attacked. While walking on the road alone, they are attacked by a group of vagrants. As a result of this attack, Sam loses his life. Upon this death, life becomes quite painful for Molly. But in fact, Sam is still with him. Turned into a ghost, Sam is actually by Molly's side.
On the other hand, he tries to find out why these people who killed him did such a thing. While trying to find everything one by one, he also finds a way to communicate with people in real life. Thanks to fortune-tellers, he begins to communicate with real life and transfer information.
---
4) Perfect Sense – Last Love on Earth (2011) | IMDb: 7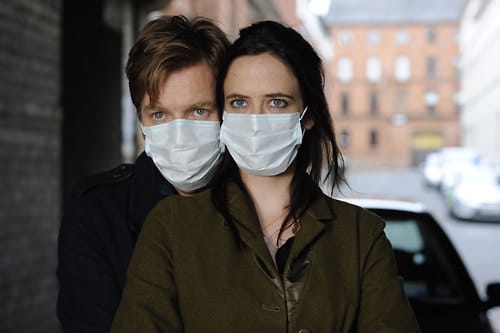 Genre: Drama, Sci-Fi
Director: David Mackenzie
Cast: Ewan McGregor, Eva Green, Connie Nielsen
Fascinating everyone around him with the dishes he cooks, Michael is a very successful chef. Although he is quite successful in cooking, he cannot maintain this success in his social life. He always has problems in his relationships. The reason he is having problems is because he has a connection problem.
For Susan, a successful doctor in her field, there is nothing more important than her job. If not, Susan, who is busy with her job, is also very unsuccessful in having a relationship like Michael. Despite all their failures, life brings them together at some point and an unexpectedly healthy relationship begins for both of them. Everything is on the go. Until people's feelings are turned upside down due to the epidemic that surrounds the whole world. This epidemic is destroying people's emotions. People can't have feelings for each other like they used to. Fearing the epidemic, Michael and Susan try not to be affected by this situation, but will this really be possible?
---
5) PS I Love You – Note: I Love You (2007) | IMDb: 7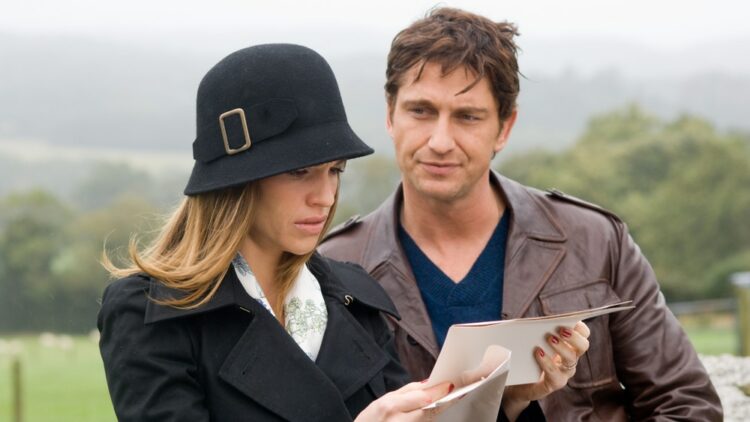 Genre: Comedy, Drama
Director: Richard LaGravenese
Cast: Hilary Swank, Gerard Butler, Lisa Kudrow
Holly is in a beautiful relationship with her husband, Gery, who loves her very much. Holly, who completely entrusts herself to Gery in every way, cannot imagine a life without Gery. Just as everything is progressing beautifully and happily, Gery receives the most terrifying news he has ever received in his life. He has a terminal illness and hasn't had much time left. This news turns Holly's life upside down.
Gery, who loves Holly very much, begins to write letters so that he can move on with his life after she leaves this world. She writes down everything she feels towards him one by one. However, this process will not be easy for Gery or Holly.
---
6) Benny & Joon (1993) | IMDb: 7.1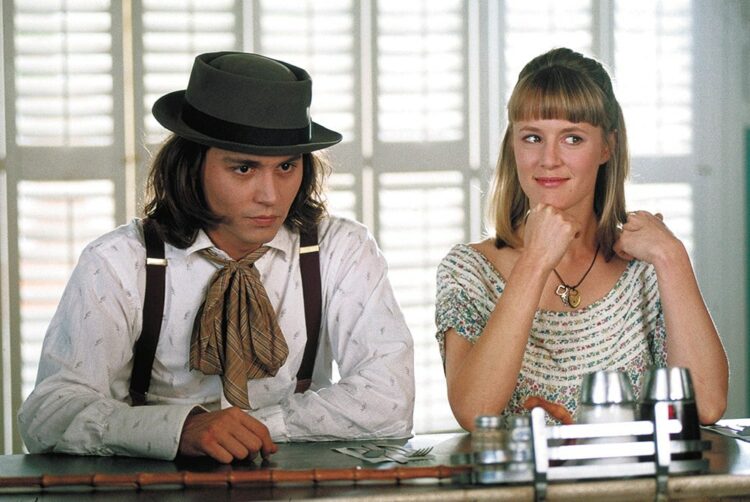 Genre: Drama, Comedy
Director: Jeremiah S. Chechik
Cast: Johnny Depp, Mary Stuart Masterson, Aidan Quinn
Another movie on our list of romantic movies is the 1993 movie Benny & Joon. The movie, starring Johnny Depp and Mary Stuart Masterson, is one of the most admired movies by the audience in the field of romantic drama. The woman named Juniper 'Joon' Pearl has a different structure from those around her. The woman, who is defined as mentally disabled, has rituals and habits in her own way.
He tries to fill the gaps in his head by developing his own methods. However, this is not easy. While she is trying to fill the void in her head, she meets the man who will occupy a huge place in her heart. The man she met has a personality as strange as she is. Maybe they are the normal ones.
---
7) Blue Jay (2016) | IMDb: 7.2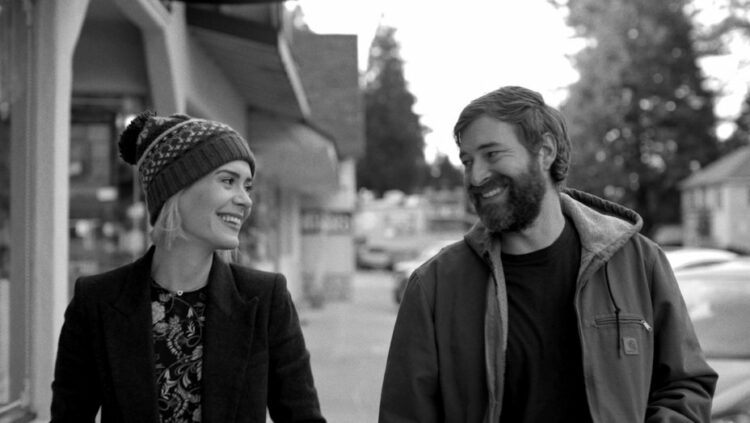 Genre: Drama
Director: Alex Lehmann
Cast: Mark Duplass, Sarah Paulson, Clu Gulager
Would you like to watch a black and white love movie? Jim and Amanda are two teenagers who fell in love in high school. After high school, their paths diverge. Years pass and Amanda and Jim meet again at a grocery store in the town where they attended high school. Meeting someone you love after many years creates strange feelings inside you. They both feel that strange feeling deep inside.
Don't think of this couple as a couple to get together. Amanda is married. Jim, on the other hand, was fired from his job because he could not control his anger and does not know what to do. Both of their lives are going very badly, but both remember everything they experienced 20 years ago, down to the smallest detail. There is an unending passionate love in them.
---
8) The Shape of Water – The Sound of Water (2017) | IMDb: 7.3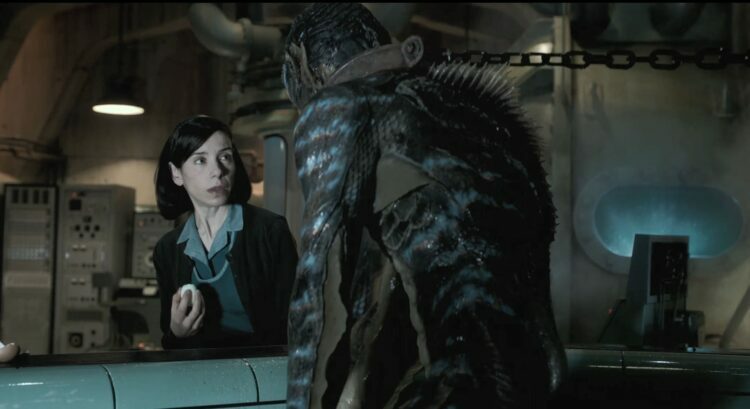 Genre: Drama, Fantasy
Director: Guillermo del Toro
Cast: Sally Hawkins, Octavia Spencer, Michael Shannon
A mute woman named Elisa works as a janitor in a confidential laboratory in Baltimore. This laboratory is also a high security laboratory working for the government. The studies carried out are known only to those who carried out the study. Elisa is aware that something strange is going on where she is cleaning.
Elisa finally finds out what the secret business is going on in the lab. Learning these secrets turns her life upside down. While cleaning, he encounters a creature living in the water tanker. First he tries to understand what is going on. However, day by day, a separate bond is established between him and that creature. He's not the only one who knows he has this information. An agent is also aware that Elisa has learned the information.
---
9) Phantom Thread (2017) | IMDb: 7.4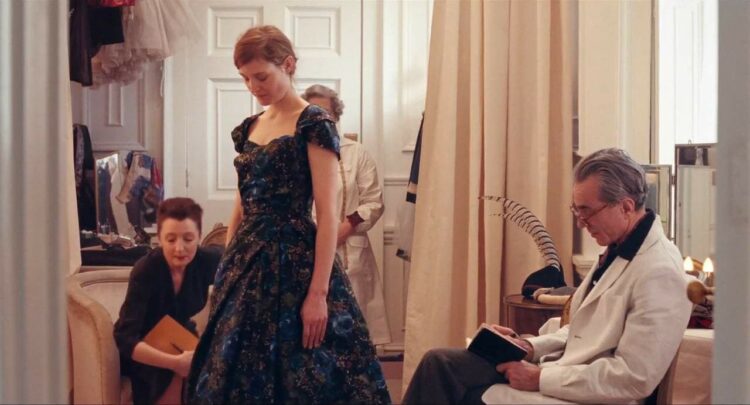 Genre: Drama
Director: Paul Thomas Anderson
Cast: Vicky Krieps, Daniel Day-Lewis, Lesley Manville
Brothers Cyril and Reynolds Woodcock were tailors who were shaping British fashion in the 1950s. The Woodcock brothers' designs are on almost all famous public figures in London. Even members of the royal family wear clothes made by these tailor brothers.
Another woman enters the life of Reynolds, who is such a successful and famous tailor. Famous faces, all the women who want to be with him… Reynolds, on the other hand, is determined to live a full bachelor life. However, this decision ends with the woman who will change his life named Alma. He has found the love of his life.
---
10) Blue Valentine – Love and Ashes (2010) | IMDb: 7.4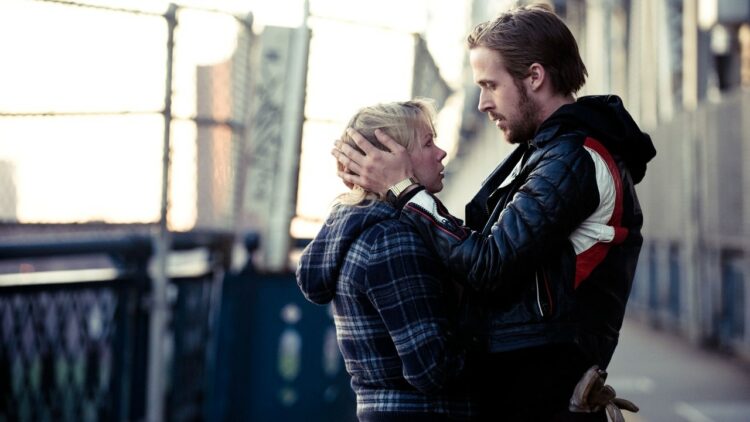 Genre: Drama
Director: Derek Cianfrance
Cast: Ryan Gosling, Michelle Williams, John Doman
Another movie in our list of romantic movies is Love and Ashes, which is liked by the audience. Not every marriage has to last forever. Sometimes even couples who love each other very much may not be able to manage the marriage. Dean and Cindy are a couple who fell in love with each other in their teenage years. They love each other so much that the dream of marriage excites them.
They get married, but their old passionate love begins to suffer. With the feeling of failure in their marriage, they start to reminisce about the past days more. How does what was once love slowly turn into hatred?
---
11) Jane Eyre (2011) | IMDb: 7.3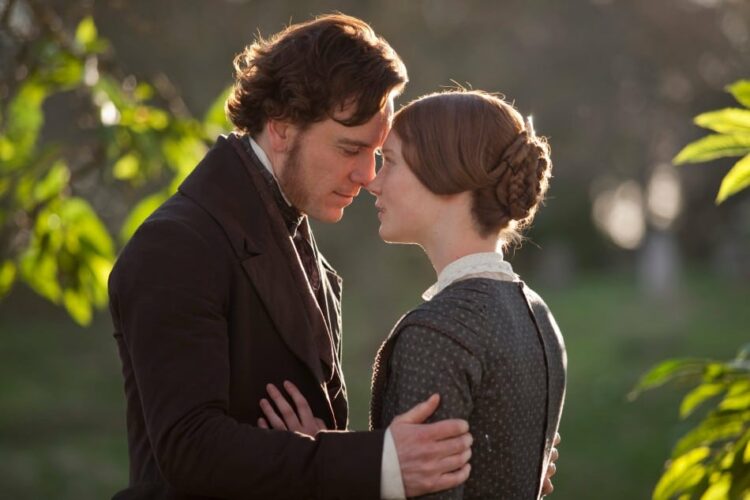 Genre: Drama
Director: Cary Joji Fukunaga
Cast: Mia Waikowska, Michael Fassbender, Jamie Bell
Jane Eyre loses her father at a young age and lives with her aunt as an orphan. His aunt uses him as a slave. He is sent to a boarding school known for its discipline, where poor children go, by the force of his aunt. Jane Eyre starts working as a teacher after 10 tough years at this school.
She starts working as a governess at the estate of Edward Rochester. Everything seems to be going well at first. However, it is very difficult for a woman trying to live alone in a world dominated by men. Jane Eyre also experiences this very painfully.
---
12) Wriscutters: A Love Story – Wrist Cutters: A Love Story (2006) | IMDb: 7.2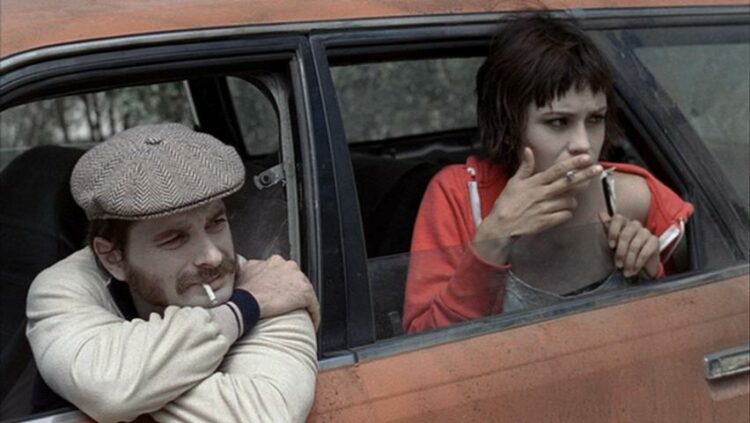 Genre: Comedy, Drama, Fantasy
Director: Goran Dukic
Cast: Patrick Fugit, Shea Whigham, Tom Waits
Zia does not want to live after her lover broke up with her. Is a life without it worth living? He no longer has the strength to endure the pain he has suffered, and he decides to commit suicide to end this pain. After committing suicide, he tries to understand the new world he entered. While looking at what is happening around him, he learns that his beloved, whom he loves more than his life, also committed suicide. Now he has hope. He will find his lover and will be fine with her again.
---
13) West Side Story (2021) | IMDb: 7.2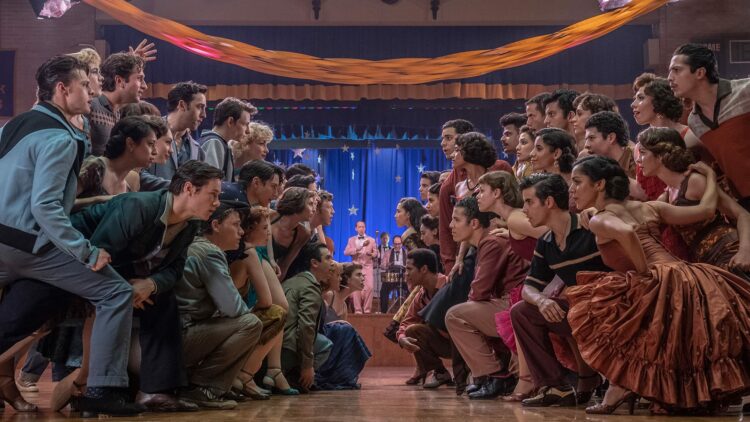 Genre: Crime, Drama, Musical
Director: Steven Spielberg
Cast: Ansel Elgort, Rachel Zegler, Ariana DeBose
The screenplay for West Side Story is adapted from a 1957 musical. It is almost impossible for two young people who fall in love at first sight to reunite. Because they come from different ethnic backgrounds. People from this ethnic background have formed a street gang. There is a fierce rivalry between the two gangs. Tony has fallen in love with the brother of his rival gang leader.
Love is a very beautiful feeling, but sometimes it can not overcome the feeling of revenge. Tony lives for the love of Maria, but at the same time cannot relieve the tension between Maria's older brother.
---
14) The Fault in Our Stars – Under the Same Star (2014) | IMDb: 7.7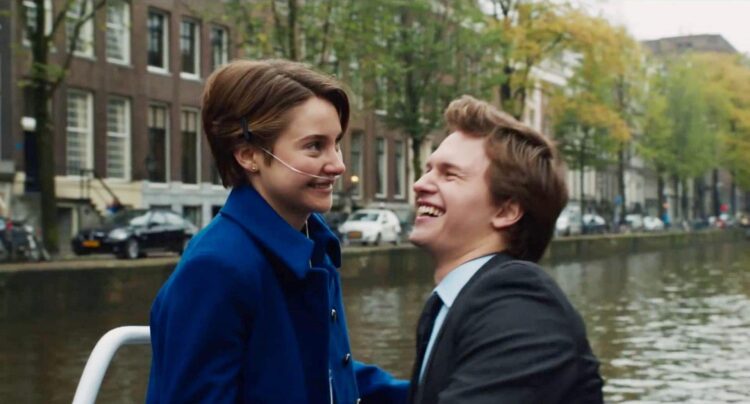 Genre: Drama
Director: Josh Boone
Cast: Shailene Woodley, Ansel Elgort, Nat Wolff
One of the most popular romantic films on our list is Under the Same Star. Hazel Grace Lancaster is a cancer patient. She tries to overcome these difficult days by joining a support group on the days she is battling cancer. In a support group, she meets the love of her life named Gus Waters. Gus and Hazel seem to be the same person. The things they enjoy doing are almost exactly the same. The couple, who enjoy spending time with each other, live happily ever after.
One day, Gus receives an invitation to meet with a successful writer. This gets him very excited. He tells the author about their short but loving time with Hazel, the woman he loves. The feelings they experienced in that short time will be conveyed from language to language for years.
---
15) The Painted Veil (2006) | IMDb: 7.4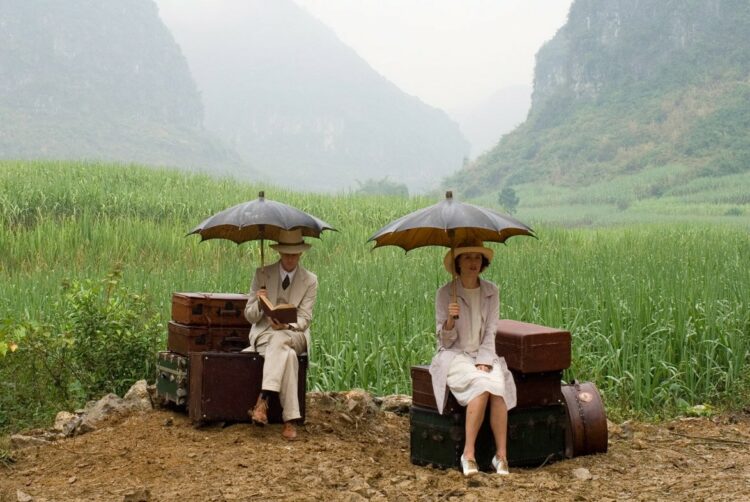 Genre: Drama
Director: John Curran
Cast: Naomi Watts, Edward Norton, Liev Schreiber
Dr. Walter Fane is a successful infection specialist in the business. He is married to a very young and beautiful woman named Kitty. Walter Fane is an unsuccessful spouse in his marriage. An emotionless wife, Walter is so passionate about his job that he doesn't even realize how unhappy his wife is. Kitty can't stand being ignored any longer and cheats on her husband.
Walter learns that his wife is cheating on him. Here, instead of questioning why he was deceived, he promises himself to take great revenge. However, this revenge will not be an ordinary revenge. He sets out for a revenge worthy of his expertise. A major cholera epidemic begins in China. Walter, one of the successful doctors who can work in this epidemic, agrees to go to China. He has found a new way to get his revenge. His wife also has to go to China with him. In the midst of the epidemic, a transformation begins.
---
16) Daisy – Daisy (2006) | IMDb: 7.4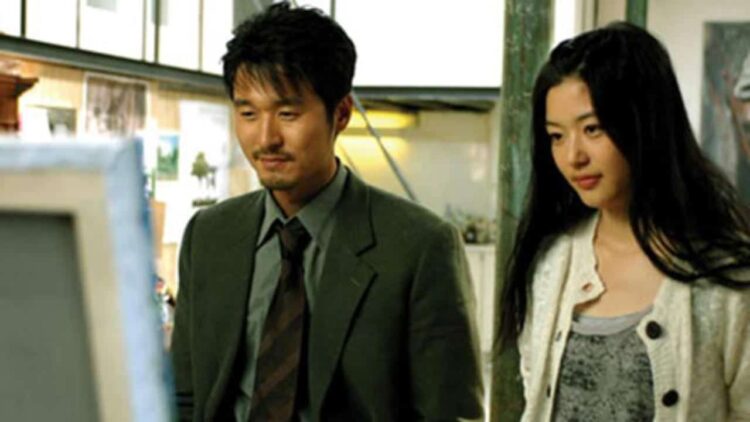 Genre: Drama
Director: Andrew Lau
Cast: Jun Ji-hyun, Jung Woo-sung, Sung-Jae Lee
Hye-Young, who lives in Amsterdam, is a very successful painter. While he makes a living by selling his own paintings, he also tries to earn money by painting people walking on the busiest streets of the city. A young man named Park Yi works as a hitman hired by the international drug mafia working in Amsterdam.
Hye-Young also loves working outdoors alone. One day, while painting in a daisy field, Park Yi sees her from afar and is enchanted by her beauty. It's literally love at first sight. He cannot go and open up to Hye-Young, but he rents a house where he can see her workspace and watches her for a certain period of time.
Not just watching. Every day at the same time, she puts a bunch of daisies on the door of the shop where Hye-Young works. It doesn't show itself, but every time you put the bouquet, "Flowers!" she shouts to Hye-Young and disappears in an instant. Hye-Young, on the other hand, starts to be a little happier every day in front of these flowers. She fell in love with a man she had never seen before.
---
17) Cold War – Cold War (2018) | IMDb: 7.5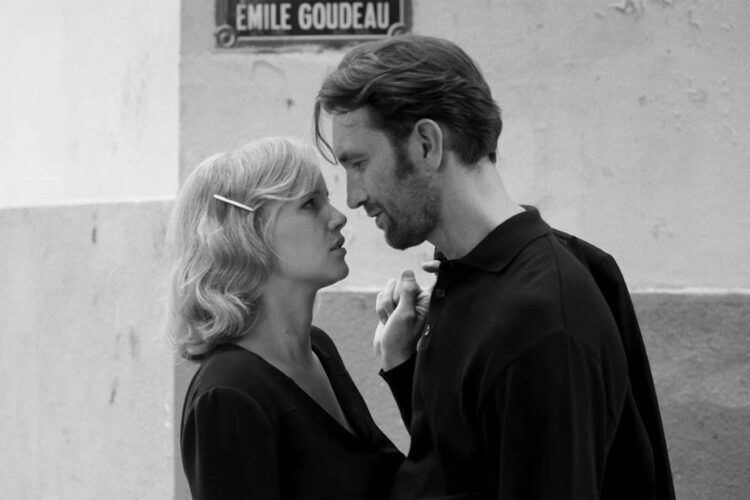 Genre: Drama, History, Musical
Director: Pawel Pawlikowski
Cast: Joanna Kulig, Tomasz Kot, Borys Szyc
Successful director Pawel Pawlikowski wins the Best Director Award in 2018 with his unforgettable film Cold War. Nightclubs in Berlin, Yugoslavia and Paris during the Cold War are used as venues in this movie, which is one of the most popular romantic movies. The Cold War brings with it difficult struggles for the people living in that period in all areas of life.
Zula and Wiktor are people with two diametrically opposite characters. Although they have opposite characters, the attraction between them is quite strong. However, it is not easy for them to come together due to the political events of the war period. As soon as they try to stay apart, a twist of fate brings them together again in the same environment at some point.
---
18) A Star Is Born (2018) | IMDb: 7.6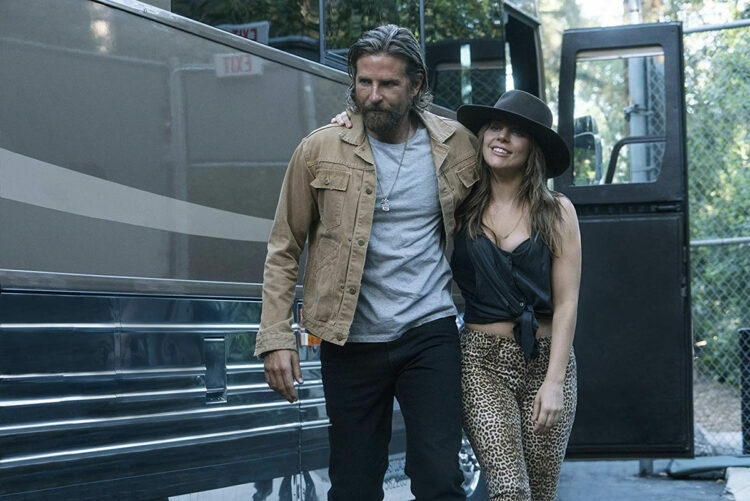 Genre: Drama, Musical
Director: Bradley Cooper
Cast: Lady Gaga, Bradley Cooper, Sam Elliot
Jackson Maine is one of the famous and successful musicians of his time. Over the years, his reputation gradually dwindled. He is no longer at the peak of his career. During this decline, he meets a young woman named Ally. Ally is an unknown young musician. Ally, who has a very beautiful voice, is also very talented.
Jackson takes Ally with him and helps him climb the career ladder one by one. There is a very passionate love and attraction between them. Ally is running from success to success day by day. The relationship between the two begins to take a little more damage every day. Jackson's career is coming to an end as Ally tries to reach the top of her career. This career gap also affects their relationships deeply.
---
19) 500 Days of Summer – 500 Days of Love (2009) | IMDb: 7.7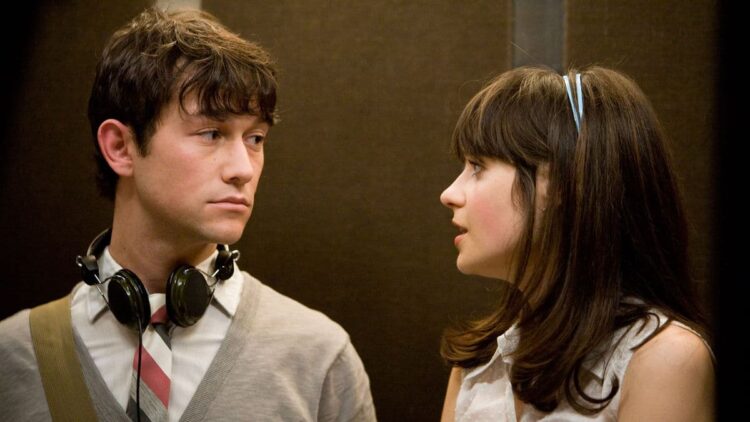 Genre: Comedy, Drama
Director: Marc Webb
Cast: Zooey Deschanel, Joseph Gordon-Levitt, Geoffrey Arend
We continue with one of the funniest movies on our list of romantic movies. Are you ready to watch the story of a woman who has no faith in love and a man who fell in love with that beautiful woman? Tom Hansen realizes that he has found the love of his life the first day he meets Summer Finn. The rest of Tom's life will be spent entirely with Summer. So that's how it is for Tom.
Summer is a woman who does not believe in love and affection. Relationships are unrealistic for him. That's why they haven't had a proper relationship until now. Something strange begins between them when Summer meets Tom. It's not a relationship, but it's not as simple a relationship as friendship.
---
20) About Time – Love in Time (2013) | IMDb: 7.8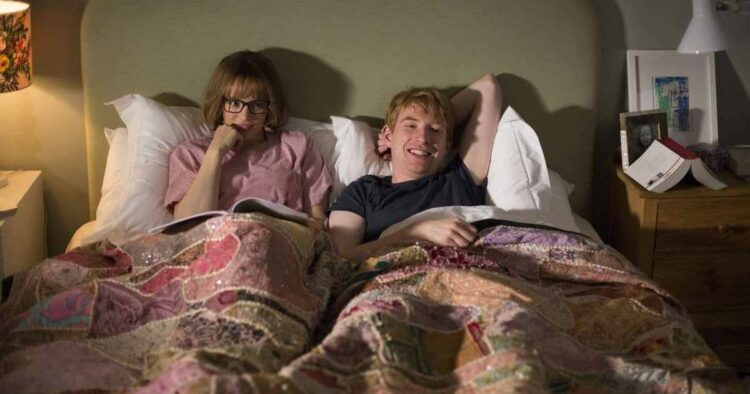 Genre: Comedy, Drama
Director: Richard Curtis
Cast: Domhnall Gleeson, Rachel McAdams, Bill Nighy
Another popular movie in our list of romantic movies is Aşk in Time. Tim Lake is a very young man. He has a girlfriend that he loves very much and a life that is not bad. When she turns 21, her father tells her a life-changing secret. Men belonging to that family can travel in time. While it will be much better for him to keep this secret, he decides to share this secret with her to show off his girlfriend. However, there will come a time when this power will not be able to help protect his loved ones and even harm them.
---
21) The Notebook – Notepad (2004) | IMDb: 7.8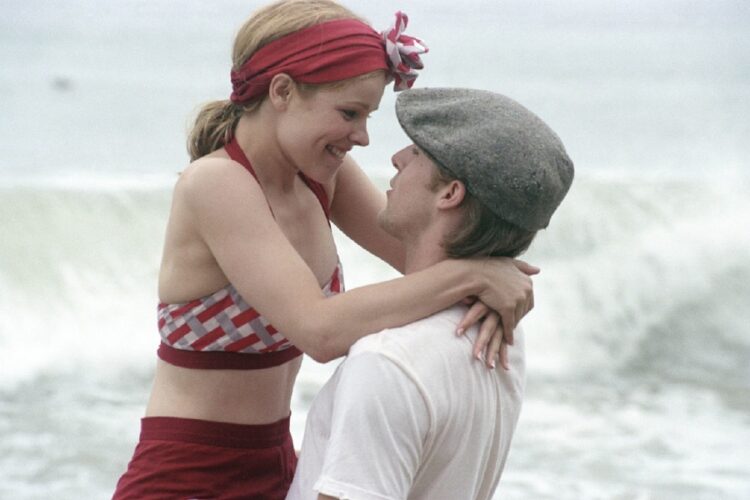 Genre: Drama
Director: Nick Cassavetes
Cast: Gena Rowlands, James Garner, Rachel McAdams
Is there a list of romantic movies but there is no Notepad in this list? Our story is one of the most well-known love stories. Rich girl and poor boy fall in love. However, families prevent this love. This is one of the best movies of this story. Noah Calhoun is a working youth from a working family. Allie is the daughter of one of the richest families of the period. Noah and Allie fall madly in love with each other.
Families learning about their love, on the other hand, prevent their love by thinking that this love will be an impossible one and that the two should not meet. They break up and Allie marries another man. Noah returns to town and never stops thinking about Allie. Even though Allie is married too, she always has Noah on her mind. Although it may seem impossible for them to meet, perhaps fate will compare them again at some point.
---
22) Moonrise Kingdom – Kingdom of the Rising Moon (2012) | IMDb: 7.8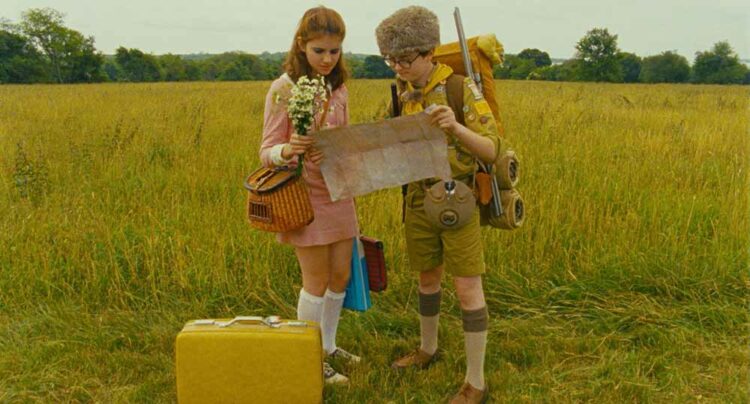 Genre: Comedy, Drama
Director: Wes Anderson
Cast: Jared Gilman, Kara Hayward, Bruce Willis
The people living in Penzace are unaware of the bad events that took place in the rest of the world in 1965. Thanks to this ignorance, they are not affected by what is happening in the outside world. A passionate love is born in a very quiet life. Two boys, Sam and Suzy, fall in love. They fall in love so much that they decide to leave everything behind and run away. However, a strong storm is approaching the island where they live. The children take action to escape. The adults of the island, who are aware of this, go on a difficult journey in search of the children.
---
23) Little Women – Little Women (2019) | IMDb: 7.8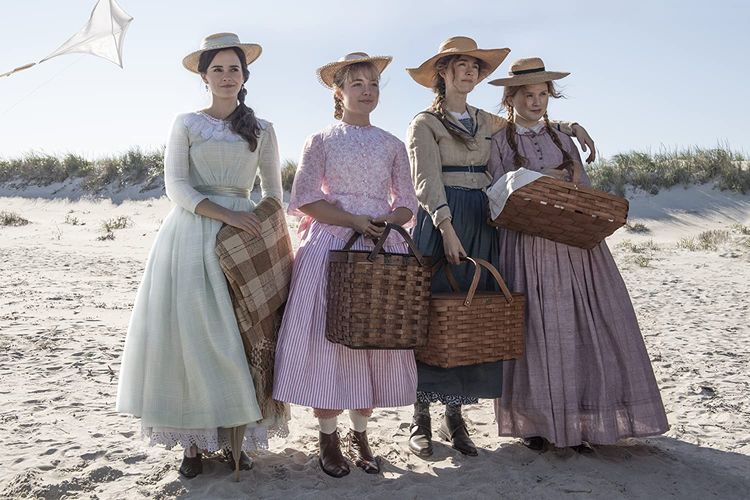 Genre: Drama
Director: Greta Gerwig
Cast: Saoirse Ronan, Emma Watson, Florence Pugh
Little Women starring Emma Watson is one of the masterpieces on our list of romantic movies. Earning money as a writer in New York, Jo March's sister Amy attends an art school in Paris. Theodore once proposed to Jo but was rejected by Jo. Years later, Theodore and Amy meet. This encounter is a coincidence, but completely changes their lives.
They begin to feel a separate attraction towards each other. A very passionate and strong love is born between them. Amy and Jo's older sisters are married to a teacher. Their younger sister, Beth, is battling an incurable disease. This disease brings the whole family together. As the family comes together, secrets are revealed one by one.
---
24) Atonement – Atonement (2007) | IMDb: 7.8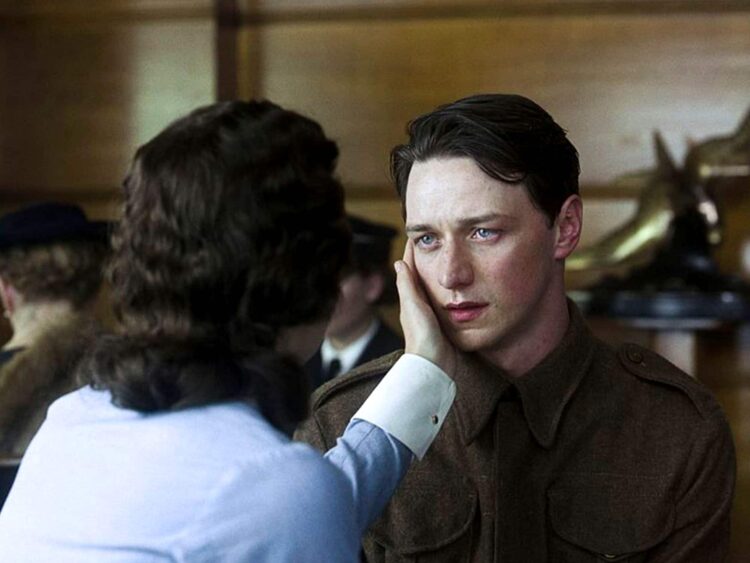 Genre: Drama, Secret
Director: Joe Wright
Cast: Keira Knightley, James McAvoy, Brenda Blethyn
Cecilia Tallis and Robbie Turner are two lovers who love each other very much. The relationship between the two is quite healthy and beautiful. Until the jealousy of Cecilia's sister, Briony, changes the course of their relationship. Their relationship, which is going great, is slowly torn apart by sister Briony, who tries to intervene. However, as a result of this broken relationship, all three suffer separately.
---
25) Pride & Prejudice – Pride and Pride (2005) | IMDb: 7.8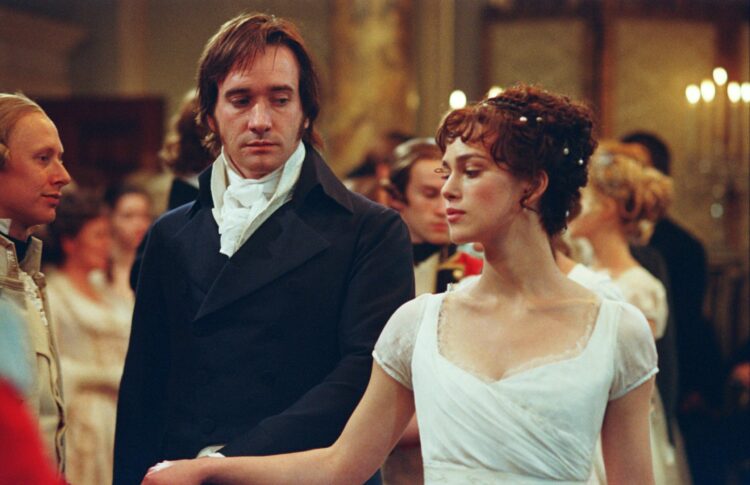 Genre: Drama
Director: Joe Wright
Cast: Keira Knightley, Matthew Macfadyen, Brenda Blethyn
Pride and Pride is among the most popular romantic movies. It is based on Jane Austen's book of the same name, which is also one of the most acclaimed romance novels. Elizabeth Bennet, who lives in a rural part of England, begins to constantly pressure her to get married. His mother and father constantly emphasize that he has grown up and that he should get married.
When Elizabeth meets a handsome and upper-class young man named Darcy, her view of marriage changes. He fell in love with Darcy. However, not everything goes easily. Darcy is actually not the same as he seems from the outside. This difference threatens their relationship.
---
26) The Curious Case of Benjamin Button – The Curious Case of Benjamin Button (2008) | IMDb: 7.8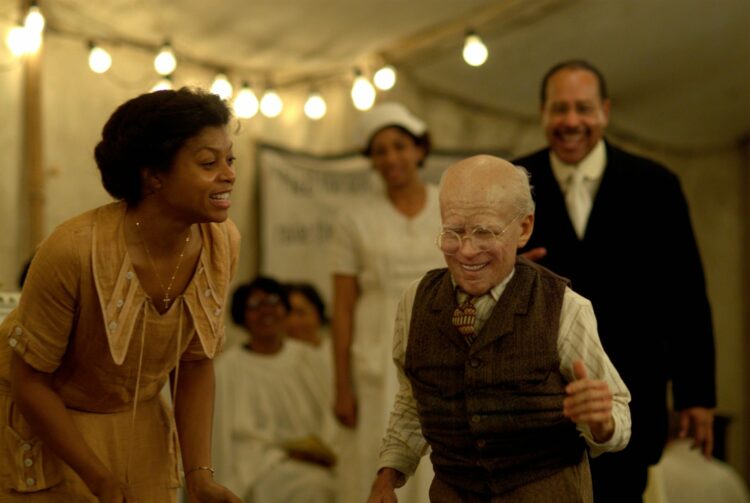 Genre: Drama, Fantasy
Director: David Fincher
Cast: Brad Pitt, Cate Blanchett, Tilda Swinton
The Curious Case of Benjamin Button is one of the masterpieces that fascinates the audience with its fantastic scenario. A child is born at midnight in New Orleans. This child shows that he is not an ordinary child from the day he was born. Born an old man, Benjamin is raised in New Orleans by a nursing home worker. Life goes fast for Benjamin Button, who is getting younger day by day.
While everything is going in the opposite direction, he meets the love of his life. Her world becomes colorful when her paths cross with the young Daisy, who dreams of becoming a dancer. This love is the only positive and smooth thing in Benjamin's life.
---
27) Licorice Pizza (2021) | IMDb: 7.3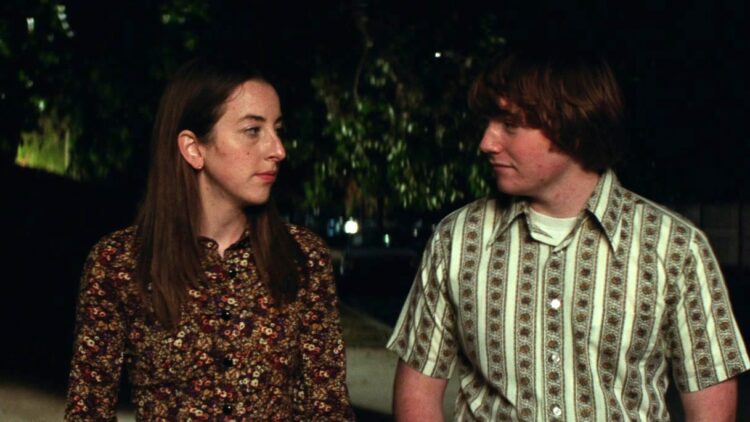 Genre: Comedy, Drama
Director: Paul Thomas Anderson
Cast: Alana Haim, Cooper Hoffman, Sean Penn
Gary Valentine is a high school student who is a very talented actor. While living an ordinary life, a photography assistant named Alana Kane comes to their school. Gary's life changes when Alana arrives. Gary falls in love with Alana at first sight. Although there is a 10-year age gap between them, Gary ignores this age difference and invites him to dinner. Alana, on the other hand, is very pleased with the interest shown to her by this younger man. Day by day, the two become inseparable. They strive to grow together and build a future together.
---
28) 3-Iron – Empty House (2004) | IMDb: 7.9
Genre: Crime, Drama
Director: Kim Ki-duk
Cast: Seung-Yun Lee, Hee Jae, Hyuk-ho Kwon
A young man named Tae-suk has a different lifestyle. Follows people who need to stay away from their homes for a certain period of time. He goes and settles in the empty houses they left. He creates small different lives for himself by staying in these houses for a certain period of time. He repairs broken appliances in the houses they used to create these lives. It kind of pays for itself.
Again, thinking that it is empty, he enters a house and settles in. However, he is not alone in the house. There is also a woman at home who is sentenced to constant torture by her husband. There is a strange attraction and bond between him and the woman. Sometimes love can come to you in unexpected places.
---
29) The Worst Person in the World – The World's Worst Person (2021) | IMDb: 7.9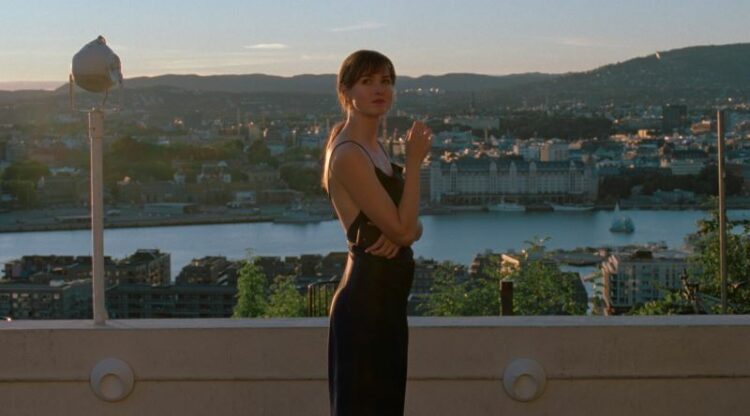 Genre: Comedy, Drama
Director: Joachim Trier
Cast: Renate Reinsve, Anders Danielsen Lie, Herbert Nordrum
The next film in our list of romantic films is the World's Worst Person, which received full marks from the audience with its scenario and the performance of the actors. The age of 30 is a turning point for some. When Julie turns 30, she realizes that her life isn't going exactly the way she wanted it to. In particular, he realizes that his love life is progressing not as he wants, but with the guidance of those around him.
He designed his life according to the wishes of his family. It takes many years to realize this. Julie lives with her boyfriend Axel. Although their relationship seems to be good, the fact that Axel wants a child puts a lot of pressure on Julie. However, this is not the life Julie wants to live. At least he knows what kind of life he doesn't want to live anymore.
---
30) Her – Love (2013) | IMDb: 8.0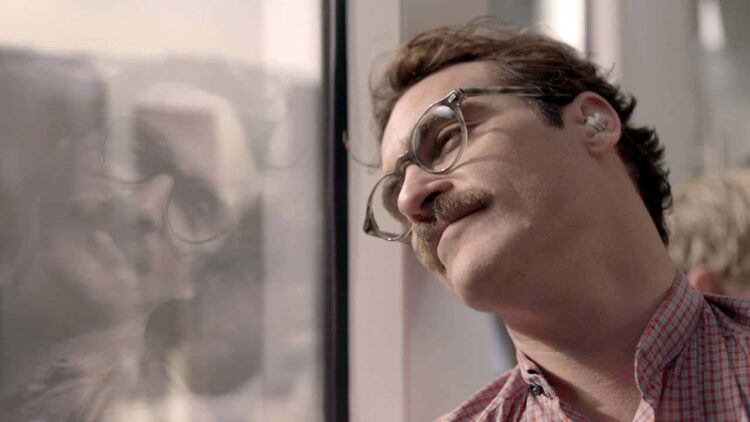 Genre: Drama, Sci-Fi
Director: Spike Jonze
Cast: Joaquin Phoenix, Amy Adams, Scarlett Johansson (voice)
Theodore Twombly cannot come to himself for a certain period of time after his marriage ends. She tries to adapt to her new life alone in an apartment. Then he learns about the existence of an operating system and is stunned by this system. This system enables the transformation into an intuitive and unique entity. Theodore makes a living writing handwritten letters in a world that has turned all digital. Thanks to this artificial intelligence system, he meets a beautiful woman named Samantha. However, it is the sound that is beautiful. Because Samantha is not a real woman.
After the divorce, Theodore, who went into a very heavy depression, slowly begins to cling to life with Samantha's voice. The sound coming out of the speaker is hit and flowers start to bloom inside it again.
---
31) Before Sunrise – Before Sunrise (1995) | IMDb: 8.1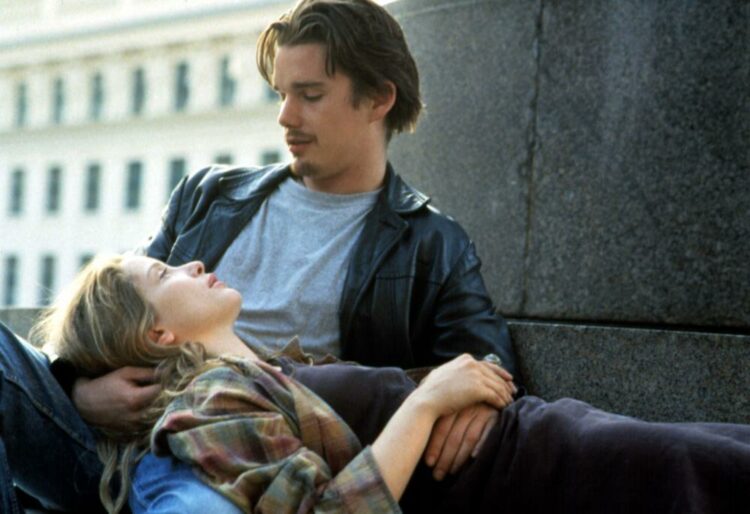 Genre: Drama
Director: Richard Linklater
Cast: Ethan Hawke, Julie Delpy, Andrea Eckert
One of the must-have movies of the romantic movies list is Before Sunrise. Can you find the love of your life on an ordinary train ride? It is not easy to answer yes to this question. But for Jesse and Celine, the answer is yes. The lives of the duo, who saw each other on an ordinary train journey, will no longer be the same. Chatting along the way, the duo decides to get off in Vienna and have a hell of a day.
Both like each other. However, it is not that easy to put it into words and report it to the other party. They wander the streets of Vienna with butterflies flying inside them without telling each other. A wonderful day begins that they will remember forever.
If you want to watch the continuation of this wonderful love story, you should also watch the movies Before Sunset and Before Midnight.
---
32) A Moment to Remember (2004) | IMDb: 8.1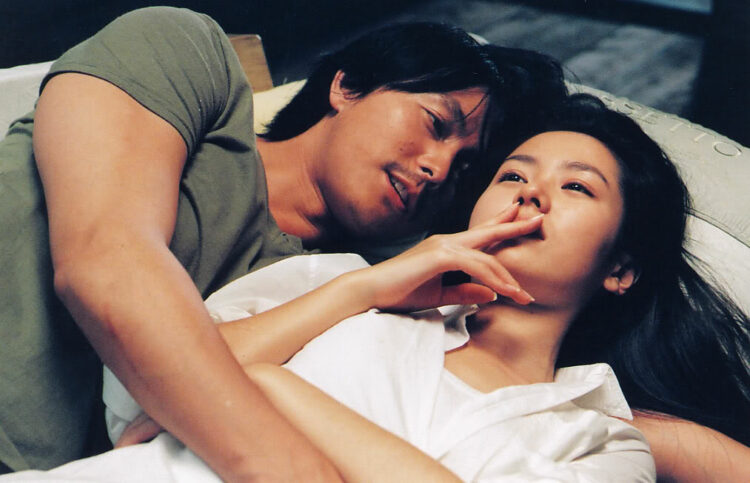 Genre: Drama
Director: John H. Lee
Cast: Jung Woo-sung, Son Ye-jin, Jong-hak Baek
Love is beautiful when experienced by two people. It's pretty sad when one of the two sides forgets all the good memories, isn't it? A young couple falling in love is shaken by an incurable disease. A young woman is diagnosed with Alzheimer's. Gradually, he begins to forget the moments spent together, most importantly, his lover, whom he loves more than his life. That great and passionate love turns into a painful tragedy day by day.
---
33) Eternal Sunshine of the Spotless Mind – From the Beginning (2004) | IMDb: 8.3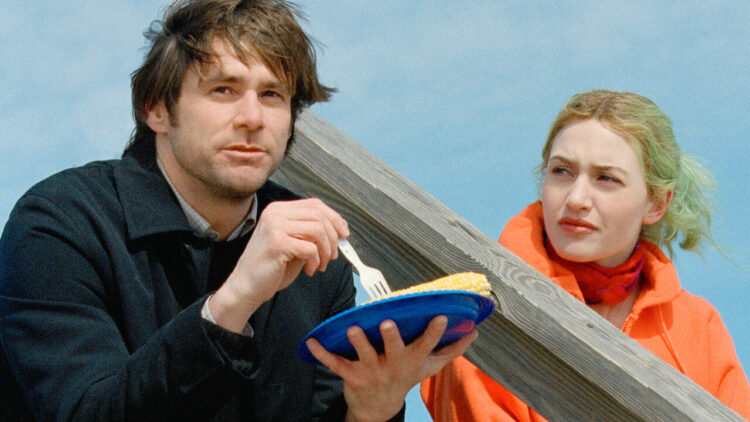 Genre: Drama, Sci-Fi
Director: Michel Gondry
Cast: Jim Carrey, Kate Winslet, Tom Wilkinson
Can you sing "Eternal Sunshine of the Spotless Mind" in one go? This movie, whose name many of us have heard, is one of the sine qua non of our romantic movies list. Clemente and Joel's breakup is quite painful. For both of them, this separation leaves moments that will hurt them as they remember.
Erasing painful moments is perhaps a technology that we all want. Although we don't have that technology yet, Clementine does. He begins the process of erasing the memories from his relationship with Joel to forget them. Seeing this, Joel wants to have this procedure done. Little by little, the woman he loves begins to disappear from his mind.
---
34) Casablanca (1942) | IMDb: 8.5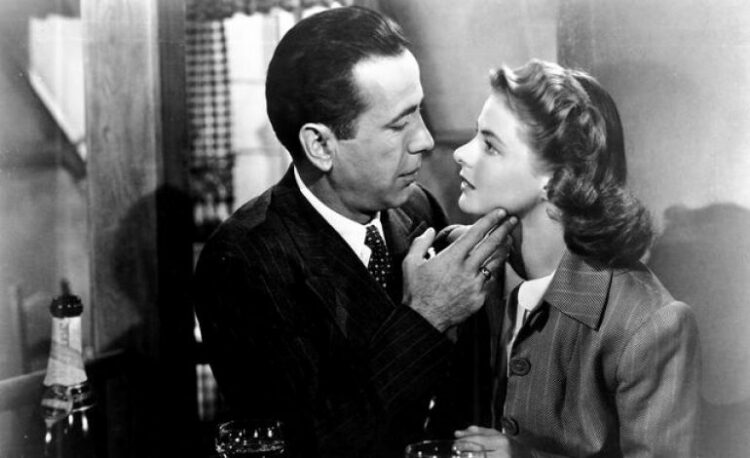 Genre: Drama, War
Director: Michael Curtiz
Cast: Humphrey Bogart, Ingrid Bergman, Paul Henreid
We have come to the last movie of our romantic movies list. Casablanca is one of the classic movies that has become a cult. Rick Blaine, the manager of one of the city's most sought-after bars, has an active life. Rick once fell in love with a beautiful woman named Ilsa. Years later, he sees Ilsa, the woman he once fell in love with, at his bar. But Ilsa is not alone. Next to him is his wife, Victor Laszlo. Victor and Ilsa have to flee the city. However, it is not easy for them to do so. They need help. Ex-boyfriend Rick comes to their aid.
https://ceotudent.com/romantik-komedi-filmleri
This post is also available in: Türkçe Français Español Deutsch