Korean cinema has been producing very successful films with their unique styles for a long time. Especially with the success of the movie Parasite, they have managed to attract attention recently. We have listed the Korean movies that every cinema lover must watch according to their IMDb scores. Here is the list of the best Korean movies!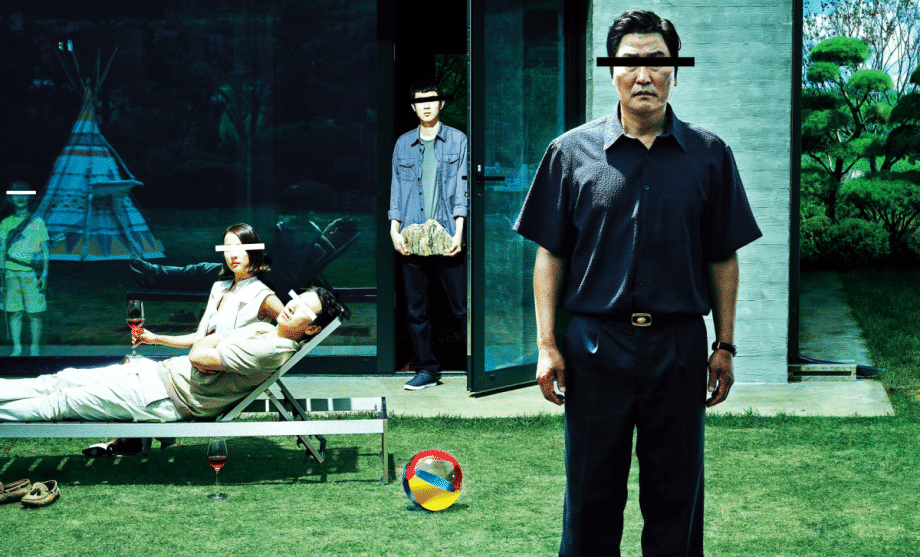 ---
1) The Call – Phone (2020) | IMDb: 7.1
Director: Lee Chung-hyeon
Cast: Park Shin-hye, Jeon Jong-seo, Lee El
At the top of our list of Korean movies is The Call, which plays with the audience's perceptions of time and space. Seo-Yeon receives a call from a number she doesn't know. When she picks up the phone, she encounters an unexpected surprise. The caller is a serial killer. Moreover, the serial killer made this call from another time. This phone call connects the fates of Seo-Yeon and the serial killer. However, the serial killer plays with her past, confusing Seo-Yeon in order to save her own destiny.
---
2) The Host – Creature (2006) | IMDb: 7.1
Director: Bong Joon-ho
Cast: Song Kang-ho, Bae Doona, Go Ah-sung
The Han River, which runs through the middle of Seoul, is home to a ruthless creature that no one knows yet. This creature, which was created years ago due to chemicals leaking into this river from American warships, is now ready to emerge and become people's nightmare. The creature appears unexpectedly and causes great chaos in the whole city. Afterwards, the virus epidemic caused by the creature and the authority forces, who cannot cope with the chaotic environment in the city, drag things to a worse situation. Amid all this horror, a family is searching for their little girl, whom the creature has abducted.
---
Director: Bong Joon-ho
Cast: Tilda Swinton, Paul Dano, Steven Yeun
On the third place in our list of Korean movies is Okja, a Korean-American co-production. In Chile, a famous food company manipulates genetics to produce "superpigs" that can grow much larger than normal. He then sends these piglets to sample farmers around the world. One of these pigs comes to Korea and befriends the pig, whom he named Okja, the granddaughter of the farmer grandfather. However, according to the agreement, the time has come for Okja to be handed over to America. The little girl will do her best not to send her friend to distant lands.
---
4) Burning – Doubt (2018) | IMDb: 7.5
Director: Lee Chang-dong
Cast: Yoo Ah-in, Jeon Jong-seo, Steven Yeun
Jong-su is a young man who makes a living as a courier and also works as an amateur writer. While working one day, he runs into his old neighbor Haemi. An attraction begins to form between the two, who begin to chat. However, Haemi suddenly has to go on a trip to Africa and leaves Jong-su the key to her house to watch over her cat. Jong-su, who started to like Haemi, expects her to come back as soon as possible. However, Haemi returns from Africa with a stranger named Ben. This situation will drag Jong-su into an inextricable mess.
---
5) Train To Busan – Zombie Express (2016) | IMDb: 7.6
Director: Yeon Sang-ho
Cast: Gong Yoo, Yeon Sang-ho, Ma Dong-Seok
Sok-woo is divorced from his wife and lives with his daughter. However, due to his busy work schedule, he cannot spare much time for his daughter. On her daughter's birthday, she decides to take her to her ex-wife. They take the train to Busan. Even though no one was aware of it at the time, a zombie virus is affecting South Korea. A woman on the train was also infected with this virus. Due to the rapidly spreading virus inside the train, everyone turns into a zombie one by one. Sok-woo will try to survive by protecting his daughter and the other passengers on the train.
---
6) The Chaser – Deadly Pursuit (2008) | IMDb: 7.8
Director: Na Hong-jin
Cast: Jung-woo Ha, Kim Yoon-seok, Seo Young-hee
Joong-ho is a former detective. However, Joong-ho, a dirty detective, quits the police due to financial problems and starts trafficking women. After a while, the women Joong-ho marketed start to disappear one by one. Joong-ho then begins to investigate where the women disappeared. He realizes that all of the disappeared women were summoned by the same person. When the same person calls another woman, Joong-ho begins to follow. But at this point, the police will also step in.
---
7) The Man From Nowhere – The Man With No Past (2010) | IMDb: 7.8
Director: Lee Jeong-beom
Cast: Won Bin, Kim Sae-ron, Kim Sung-oh
The action-packed The Man From Nowhere movie ranks seventh on our list of Korean movies. So-Mi's mother is mired in drugs. He begins to make friends with Tae-Sik, who lives alone in a pawn shop. One day, So-Mi is killed for stealing drugs. Just then, the organ mafia kidnaps So-Mi. Tae-Sik, whose only living being has been kidnapped, begins to clash with the mafia to save So-Mi.
---
8) I Saw The Devil – Saw The Devil (2010) | IMDb: 7.8
Director: Kim Jee-woon
Cast: Lee Byung-hun, Min-sik Choi, In-seo Kim
Kyung-chul is a psychopathic serial killer who enjoys torturing and torturing people. He can kill anyone who gets in his way, whether it's women, children or the elderly, and he takes pleasure in it. One day, he kidnaps Joo-yeon, the daughter of a retired commissioner. After this incident, he attracts all the attention and everyone mobilizes to catch this psychopathic killer. Secret agent Dae-hoon is the fiancee of the girl who was kidnapped and killed. Now he is ready to do whatever it takes to catch this crazy killer.
---
9) A Taxi Driver – Taxi Driver (2017) | IMDb: 7.9
Director: Jang Hoon
Cast: Song Kang-ho, Ryu Jun-yeol, Thomas Kretschmann
A Taxi Driver tells the true story of one of South Korea's greatest tragedies in recent history, the May 18 Democratic Uprising. The desire for democracy against the rapidly rising military dictatorship in the young generation has caused thousands of people to take to the streets. The popular uprising that started on May 18, 1980 resulted in the death of 606 people. German journalist Jürgen Hinzpeter and his guiding taxi driver Kim Man-seob, who came to Korea to follow these events, initially look at the events from afar. However, as they see the tragedy with their own eyes, the course of the work will change for them as well.
---
10) Thousand Jeeps – Empty House (2004) | IMDb: 8.0
Director: Kim Ki-duk
Cast: Lee Seung-yeon, Jae Hee, Kwon Hyuk-ho
Tae-suk is a lonely and depressed man. In order to relieve his loneliness, he enters empty apartments and creates other lives for himself in those apartments for a while. It follows people who will vacate their homes for a while for various reasons. When they leave the house, they enter empty houses and spend time. In return, he pays his debt by repairing broken appliances in the house. One day, during another similar vacant home visit, something unexpected happens. He realizes that he is not alone in his house. Now he will have a different experience than ever before.
---
11) My Sassy Girl – Combatant Darling (2001) | IMDb: 8.0
Director: Kwak Jae-yong
Cast: Jun Ji-hyun, Tae-hyun Cha, Song Ok-sook
Romantic comedy genre has a very important place in Korean cinema. My Sassy Girl movie is one of the most successful examples of this genre. Following its great acclaim in Korea, adaptations of this film were shot in various countries around the world. The film tells an unusual love story. Kyun-woo stumbles upon a blind and drunk girl on his way home by subway one evening. He helps the girl getting off the subway and saves her from falling. Then gradually the love between the two will sprout.
---
12) Memories of Murder – Murder Diary (2003) | IMDb: 8.1
Director: Bong Joon-ho
Cast: Song Kang-ho, Kim Sang-kyung, Park Hae-il
Next on our list of Korean movies is Memories of Murder, which is about a true serial killer story. In the 90s, a series of rapes and murders occur in a small town in South Korea. Police discover evidence that all cases were committed by the same person. Thereupon, private detective Seo, who comes from the city, is put in charge of the investigation. Disturbed by this situation, a rivalry begins between local detective Park Doo-man and Seo to solve the case.
---
13) The Hanmaiden – Maid (2016) | IMDb: 8.1
Director: Park Chan-wook
Cast: Kim Tae-ri, Kim Min-hee, Jung-woo Ha
The film is based on the novel Fingersmith by Sarah Waters. In the story set in the 1930s, a fraudster introduces himself as a Count. His goal is to make the Japanese heir, Lady Hideko, fall in love with him and put him into his fortune. For this, he hires Sook-hee as a maid to help the Lady. However, Sook-hee eventually begins to fall in love with the Lady. This situation will confuse all business and the plans of the fraud Count.
---
14) Oldboy – Oldboy (2003) | IMDb: 8.4
Director: Park Chan-wook
Cast: Min-sik Choi, Hye-jeong Kang, Yoo Ji-tae
Next is the movie Oldboy, which is one of the legends of Korean cinema, which attracts great attention all over the world. Oh Dae-soo is abducted one day and put in a cell without any explanation. Dae-soo's captivity lasted exactly 15 years. After 15 years, he is released with money, mobile phone and new clothes. Liberated, Oh Dae-soo's sole purpose is to take revenge. He goes after the people who did this to him. He tries to find out why they did it. The ruthless man, burning with revenge, realizes that his kidnappers have bigger plans as he investigates. He has no intention of finding the truth and stopping without taking revenge on everyone.
---
15) Parasite – Parasite (2019) | IMDb: 8.6
Director: Bong Joon-ho
Cast: Song Kang-ho, Choi Woo-shik, Park So-dam
At the bottom of our list of Korean movies is the Oscar-winning Parasite movie. Parasite, which has the distinction of being the first foreign film to win the Best Picture Oscar, received great acclaim in every country it was screened. The Park family is a rich family and the Kim family is a poor family in the film, which elaborates on the impact of socio-economic differences on people. One day, an opportunity arises for Ki-woo and he starts working for the Park family. In the next period, the Kim family creates their own opportunities, and they all start working with the Park family. Although things go well for the Kim family for a while, the surprises they encounter are not always good surprises.
This post is also available in: Türkçe