Seeing almost all the realities of life in serials is not so strange anymore. Especially in recent years, with the acceleration of broadcasting on the internet, TV series have started to be more free to reflect certain emotions. In fact, some TV series started to be called erotic series by including nudity and eroticism in almost every episode. In this content, we take a closer look at our list of erotic TV series, which we have brought together with bold scenes and TV series that have made a name for themselves.
---
1) Elite (2018 -) | IMDb: 7.5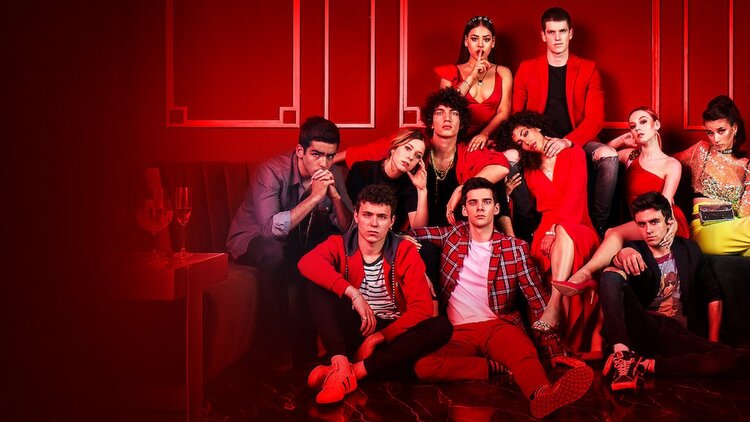 Cast: Arón Pier, Omar Ayuso, Itzan Escamilla, Miguel Bernardeau, Claudia Salas, Georgina Amoros
Elite, a Netflix series, brings to the screen the experiences of three culturally different students who were awarded a scholarship to study at the most successful school in their country. After the earthquake in Spain, these three students, whose families are from the working class, start their education in a school where the children of extremely wealthy families are usually present.
At first, these three students see this school as a great blessing for all the opportunities they get, but they will experience a great trauma as a result of a murder that takes place at the school. Elite takes its place among the erotic series like most Spanish productions.
---
2) Shameless (2011 – 2021) | IMDb: 8.5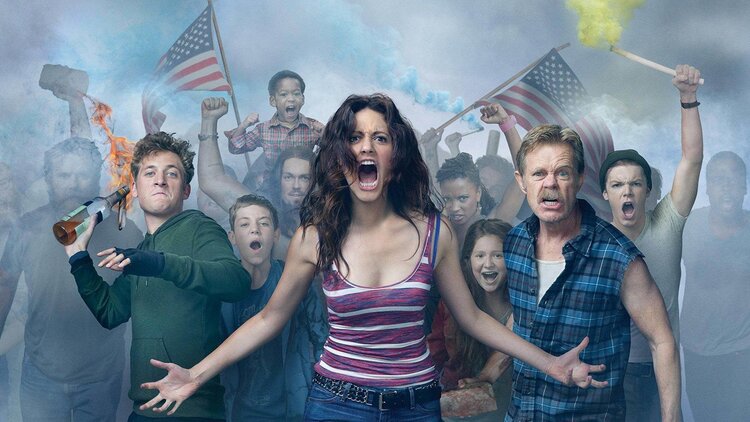 Cast: Emmy Rossum, William H. Macy, Ethan Cutkosky, Cameron Monaghan, Emma Kenney, Jeremy Allen White, Shanola Hampton, Steve Howey, Noel Fisher
Shameless, which is counted among the erotic series with a lot of erotic scenes, tells the story of a family living in a low-class neighborhood in Chicago. The father of the house, Frank Gallagher, has 6 children; but Gallagher is an alcoholic, selfish and immoral man. Fiona Gallagher, the eldest of her children, is both mother and father to her 5 siblings and provides financial support for the house. The sexual experiences of family members are the main subject of the series.
---
3) Spartacus (2010 – 2013) | IMDb: 8.5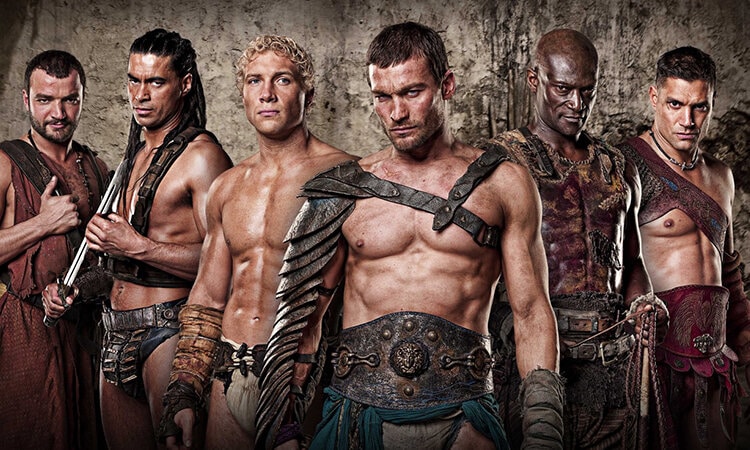 Cast: Andy Whitfield, Liam McIntyre, Manu Bennett, Lucy Lawless, Viva Bianca, Dustin Clare, Lesley-Ann Brandt, Peter Mensah
When it comes to erotic TV series, Spartacus comes to mind first. In the first season of the Spartacus series, the subject goes directly through the gladiator Gannicus. In the following seasons, he tells about Spartacus being captured and sold as a slave in Thrace, becoming a gladiator, and rebelling against his masters and Rome after he developed his skills. Most scenes of the series contain violence, blood and sexuality. It is one of the most erotic series in the history of the series.
---
4) Sky Rojo (2021 – 2022) | IMDb: 6.5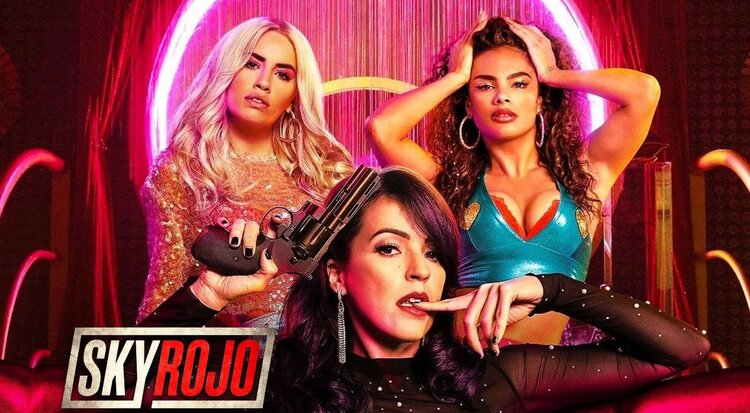 Cast: Yanis Prado, Lali Espósito, Miguel Ángel Silvestre, Verónica Sánchez, Asier, Etxeandia, Enric Auquer
Three prostitutes, with different experiences, badly injure the owner of the place where they work and run away to start a new life. They start to run away from these men who are after them for revenge, to fight for their freedom.
---
5) Dark Desire (2020 -) | IMDb: 6.5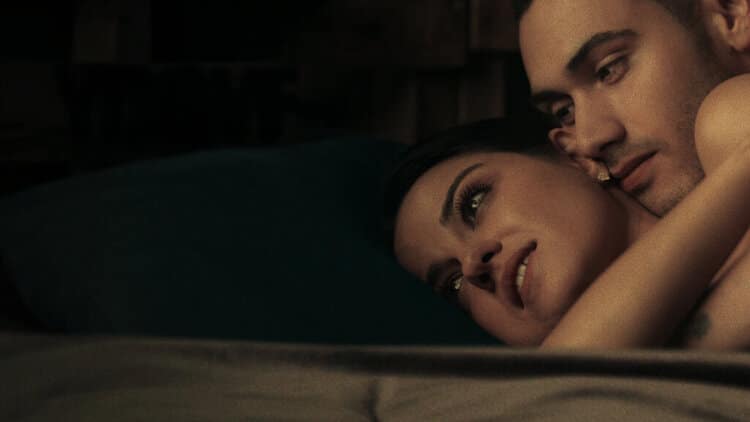 Cast: Maite Perron, Erik Hayser, Jorge Pazo, Alejandro Speitzer, Regina Pavón, Paulina Matos
Alma, a law teacher, is a married woman. One weekend away from home, he spends a passionate and fiery time. But this passionate adventure will cause great chaos and Alma will question even the people closest to her. Dark Desire is one of the most talked about productions among recent erotic series.
---
6) Sex Education (2019 -) | IMDb: 8.3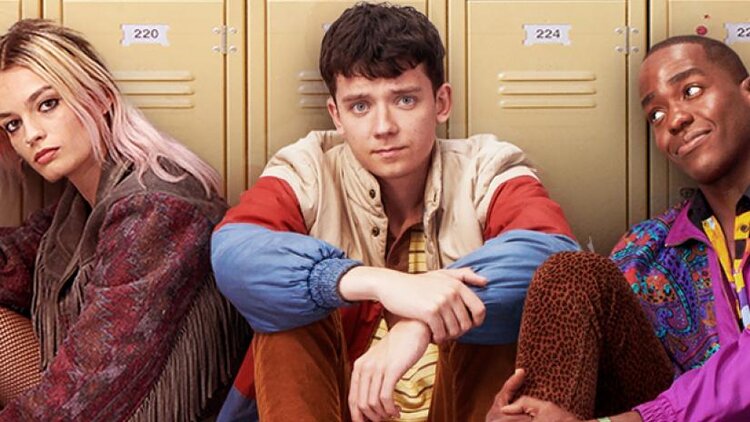 Cast: Emma Mackey, Asa Butterfield, Ncuti Gatwa, Gillian Anderson, Aimee Lou Wood, Connor Swindells
Otis is a quiet high school student who doesn't argue too much with anyone. Her mother, Jean Milburn, is a successful sex therapist who knows a lot about sexual relations. Otis also has a lot of knowledge about sexual things thanks to his mother. However, he is very shy due to several traumas in his sexual life.
Maeve, his rebellious school girlfriend, realizes that Otis has too much sexual knowledge. He then tells Otis that they can earn money by giving sexual advice to the students at school in exchange for money. Maeve finds people, and Otis starts giving sexual advice to the people she finds…
---
7) Skins (2007 – 2013) | IMDb: 8.2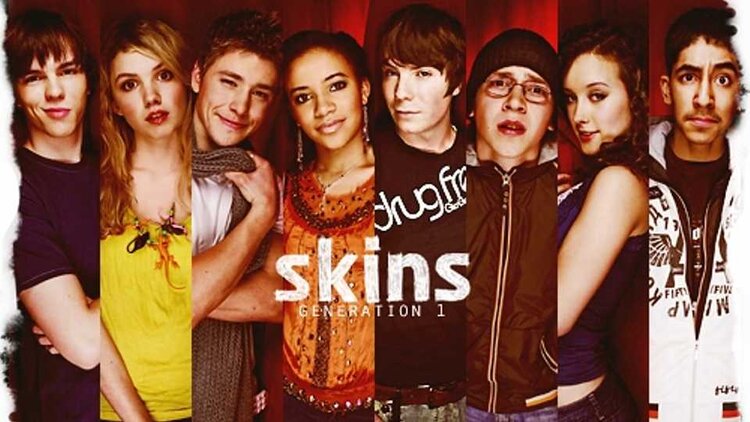 Cast: Kaya Scodelario, Nicholas Hoult, Joe Dempsie, Dev Patel, Mike Bailey, Joe Cole, Hannah Murray
This critically acclaimed series chronicles the lives of a group of teenagers in Bristol, England, and delves into the latest controversial topics such as substance abuse, sexuality, teen pregnancy and eating disorders. It deals with the fun, dramatic and sexual events that young people experience in the triangle of love, friendship and family.
---
8) The Borgias (2011 – 2013) | IMDb: 7.9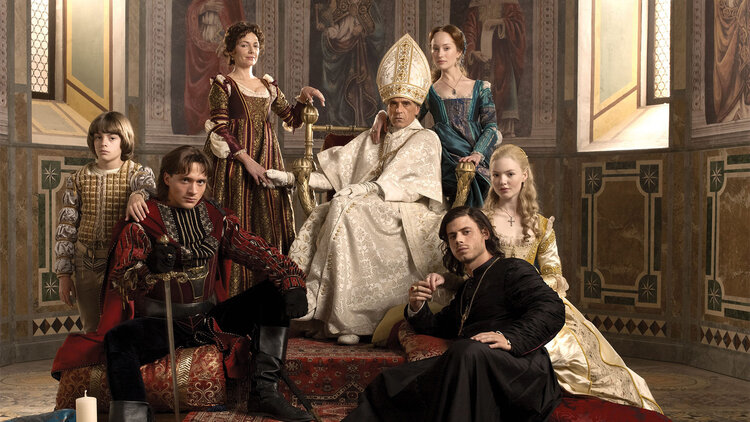 Cast: François Arnaud, Holliday Grainger, Jeremy Irons, Sean Harris, Lotte Verbeek, Joanne Whalley, Peter Sullivan
The Borgias begins with the rise of Rodrigo Borgia, head of the Borgia family, to the rank of papacy. The series is about the Borgia family's fight for the throne, their love, desires, wars and betrayals in the Vatican.
---
9) Easy (2016 -) | IMDb: 6.9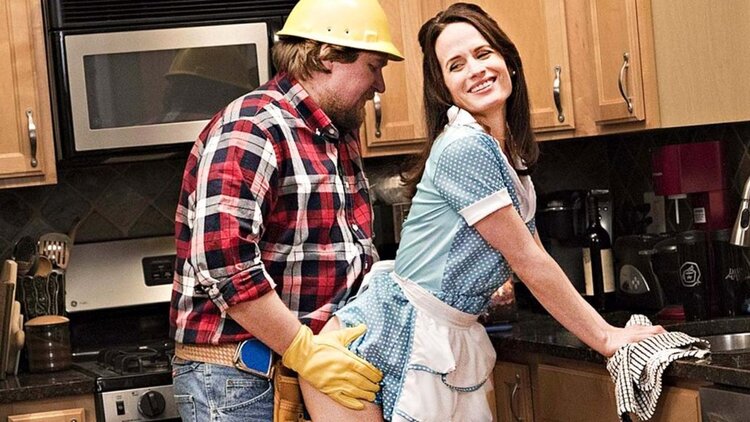 Cast: Michael Chernus, Jane Adams, Elizabeth Reaser
Easy is about the complexity of today's concepts such as love, sexuality, technology and traditions. The series tells the story of a married couple trying to revive their sex life, a couple seeking change by including another woman in their relationship, and midlife dating.
---
10) Master of Sex (2013 – 2016) | IMDb: 7.9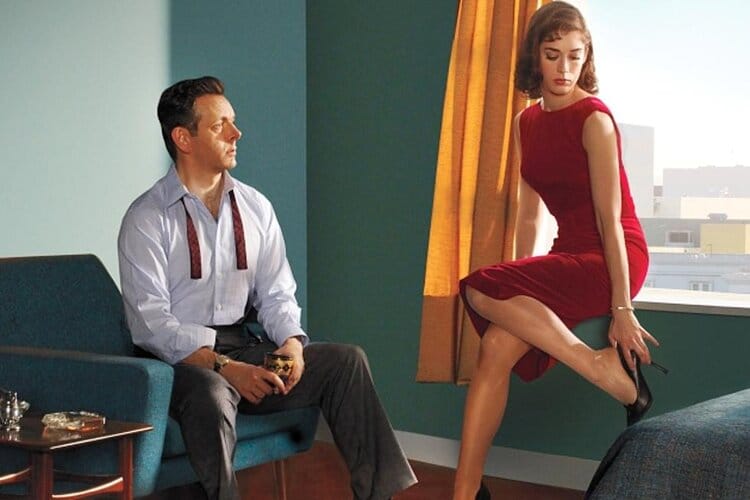 Cast: Lizzy Caplan, Michael Sheen, Caitlin Fitzgerald, Annaleigh Ashford, Teddy Sears, Beau Bridges, Allison Janney
Dr. William Masters is a very talented gynecologist. He sets his mind to investigate the differences in the reactions of men and women during sex, and begins this research by observing prostitutes. Later, they want to do more in-depth research on this subject with Virginia Johnson and they continue their research in the hospital. But things suddenly start to get complicated. Because society defines sex as a taboo and considers these people who do some scientific studies about it as deviants.
---
11) What/If (2019) | IMDb: 6.3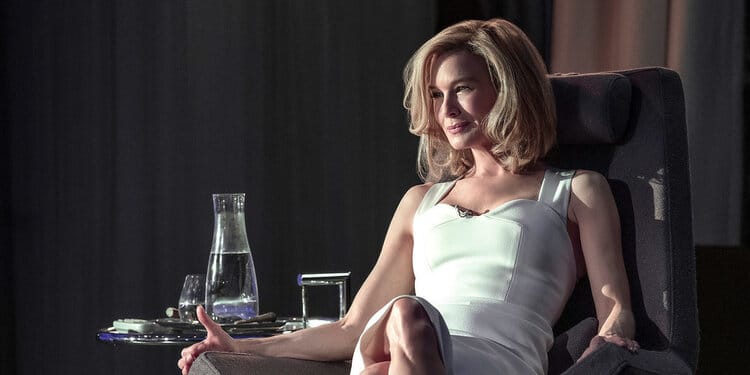 Cast: Renée Zellweger, Jane Levy, Blake Jenner, Dave Annable, Keith Powers, Juan Castano, Gabriel Mann, Saamer Usmani
What/If is an anthology series about where a decision on a topic can lead a person's life. In addition, the lives of people who have done some unapproved things in the series are also mentioned.
---
12) Rome (2005 – 2007) | IMDb: 8.7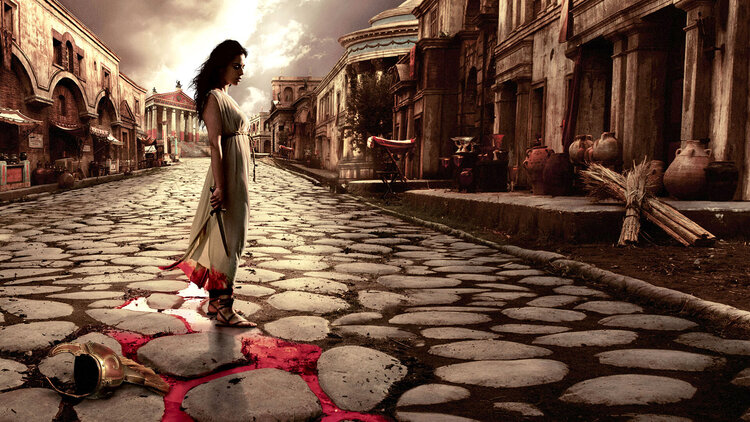 Cast: Polly Walker, Kerry Condon, Ray Stevenson, Kevin McKidd
It is about the wars of the Roman Republic under Julius Caesar in Gaul and Egypt during 49 BC, the Roman Empire's domination of the country instead of the Roman Republic after Julius Caesar's death, and many conflicts. Two ordinary soldiers, Lucius Vorenus and Titus Pullo, become heroes after their success in the arena. Their lives take a different place as they witness the collapse of a republic and the establishment of an empire.
---
13) Perfume (2018) | IMDb: 7.1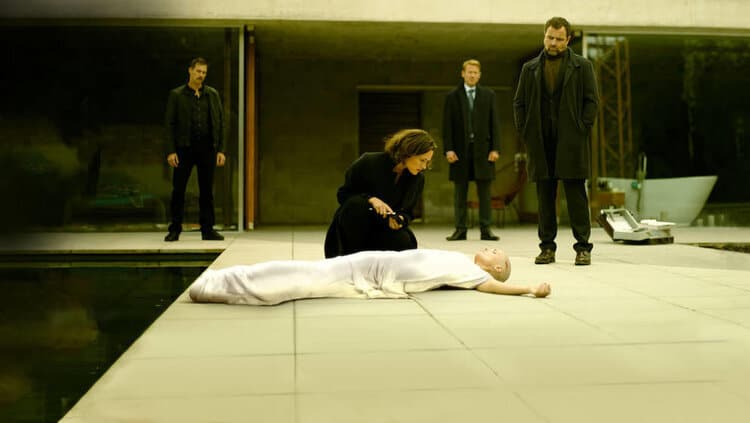 Cast: Friederike Betch, Wotan Wilke Möhring, August Diehl, Ken Duken, Natalia Belitski, Christian Friedel, Trystan Pütter, Marc Hosemann
Perfume is about detectives trying to catch a serial killer who commits a series of murders to create a unique scent. A young woman is murdered. The scent glands in the corpse were cut from the body. A competent detective and his team involved in this murder begin to investigate the crime scene. Some clues they find lead them to a group of students studying at a boarding school. Detectives want to solve this case before there are more victims.
---
14) Nip/Tuck (2003 – 2010) | IMDb: 7.6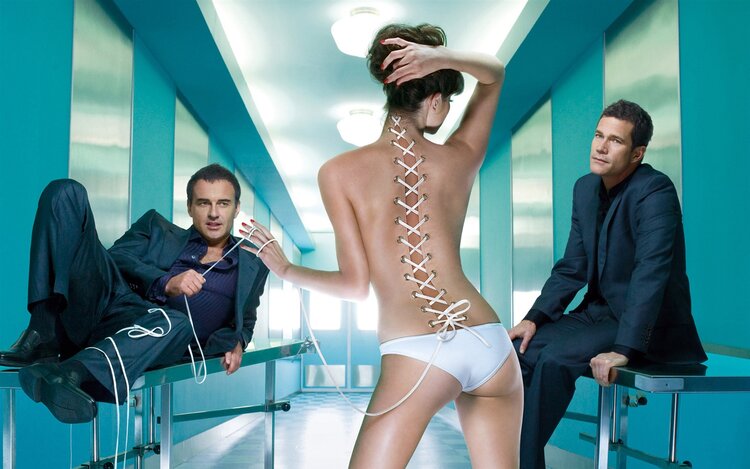 Cast: Dylan Walsh, Julian McMahon, Joely Richardson, John Hensley, Roman Maffia, Kelly Carlson, Kelsey Batelaan, Linda Klein
Nip/Tuck, one of the bravest series in the history of the series and our list of erotic TV series, is a completely different person from each other, university friends Dr. He also tells about the experiences of Sean McNamara and Christian Troy in their business life apart from their private lives. The operations performed by these two plastic surgeons created some long-term discussions during the broadcast of the series.
---
15) Women of the Night (2019) | IMDb: 6.2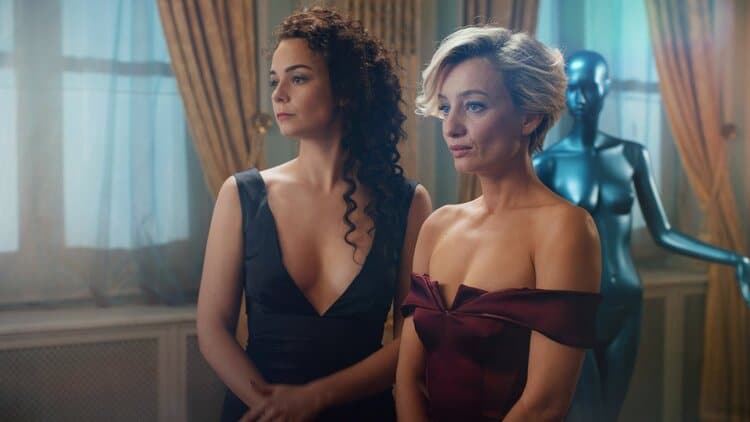 Cast: Karina Smulders, Susan Radder, Matteo van der Grijn, Kit Sheehan, Anouar H. Smaine, Hilde Van Mieghem, Daphne Wellens
Women of the Night brings the wife of a man working in the Municipality of Amsterdam into the world of sex and drugs. Xandra leads a safe life in Amsterdam with her husband and daughter, but this life is not enough for her and she desires more excitement. When he is offered a challenge, he cannot refuse it.
---
16) She's Gotta Have It (2017 – 2019) | IMDb: 6.7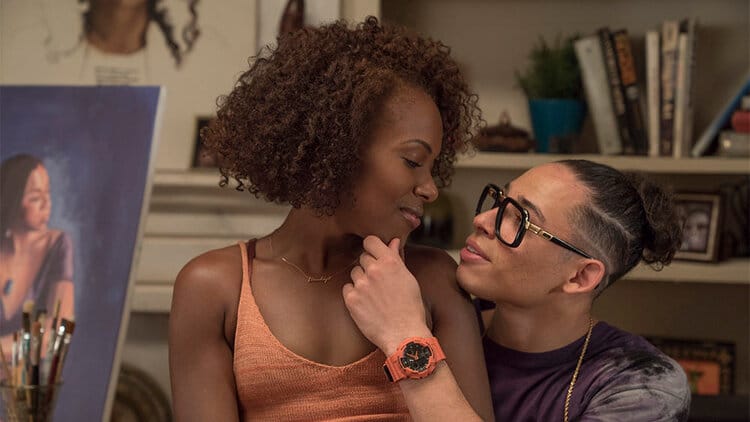 Cast: DeWanda Wise, Spike Lee, Anthony Ramos, Cleo Anthony
It is about a woman's experiences with three men who are in love with her. The woman named Nola Darling lives in Brooklyn and is having an affair with three men who are in love with her. The dominant man Jamie Overstreet, the smug Greer Childs and the sweet sweet man Mars Blackmon will do anything they can to impress the woman in their lives.
---
17) The L Word (2004 – 2009) | IMDb: 7.6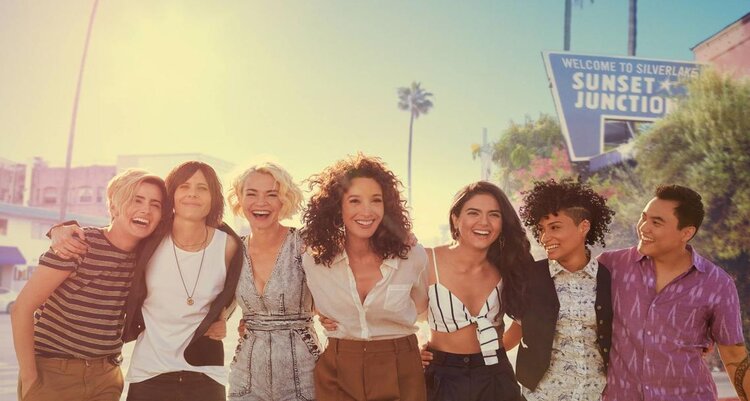 Cast: Jennifer Beals, Leisha Hailey, Laurel Holloman, Mia Kirshner, Katherine Moennig, Pam Grier
The L Word presents different frames from the lives of a group of lesbians living in Los Angeles. He also conveys to the audience many points that people are unfamiliar with in gay life. For this reason, the series is also a teaching about gay culture. The characters here are dating, considering starting a family in stable relationships, breaking up, hanging out, etc. they are the protagonist of many emotional tides.
---
18) Desenfrenadas (2020 -) | IMDb: 7.3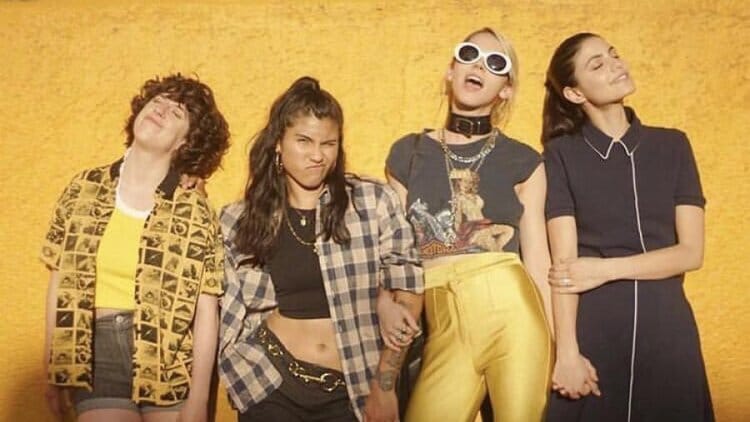 Cast: Coty Camacho, Bárbara López, Lucía Uribe Bracho, Tessa Ía González Norvind
Desenfrenadas tells the story of a group of friends who are overwhelmed by their own lives and go on a trip to get away from their troubles. Three friends in their 20s are bored with the stagnation of their lives. They decide to draw a line on everything they have been through and embark on an exciting journey. This journey is very pleasant at first, but a new friend who will join them will cause everything to change.
---
19) Californication (2007 – 2014) | IMDb: 8.3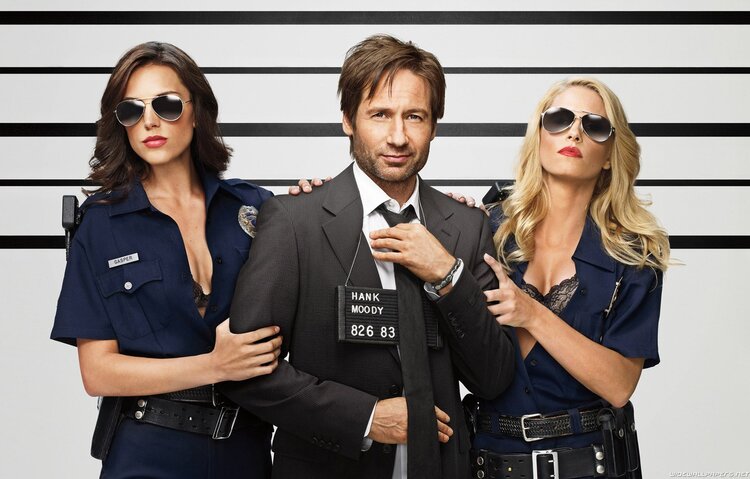 Cast: David Duchovny, Natascha McElhone, Madeleine, Martin, Pamela Adlon, Evan Handler, Madeline Zima, Stephen Tobolowsky
Californication chronicles the life of Hank Moody, a talented writer. Hank Moody is very talented, but he hasn't written for a long time. He has a daughter named Becca Moody and is considering living with his divorced wife in order to be a good father to him. As Hank Moody's life is so messy, all his wishes are always up in the air. For this reason, he has to make some choices.
---
20) Game Of Thrones (2011 – 2019) | IMDb: 9.2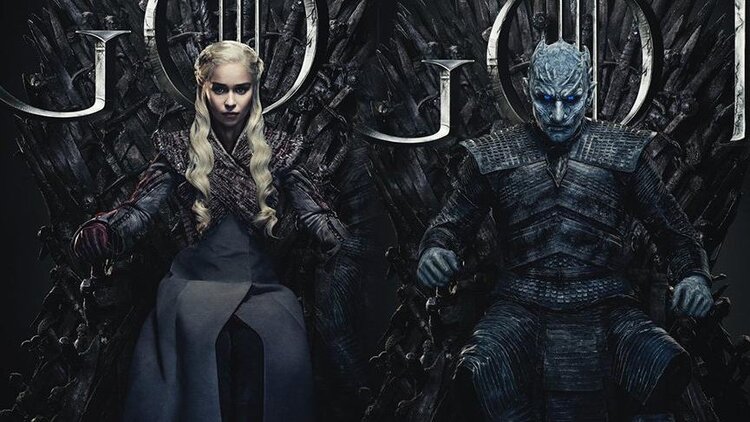 Cast: Emilia Clarke, Sophie Turner, Kit Harington, Maisie Williams, Lena Headey, Jason Momoa, Peter Dinklage, Natalie Dormer, Rose Leslie
In a fantasy land where the summer and winter months are very long, there have been fights for the throne for many years; danger is very near. But that is not the only problem here. Apart from the fights for the throne, intrigues are constantly turning and everyone is dealing with each other's evil. Because everyone's eyes are on the Iron Throne, the head of the Seven Kingdoms. There are many families that are heirs to this throne, but it is very bloody and difficult to have the throne.
---
21) The Tudors (2007 – 2010) | IMDb: 8.1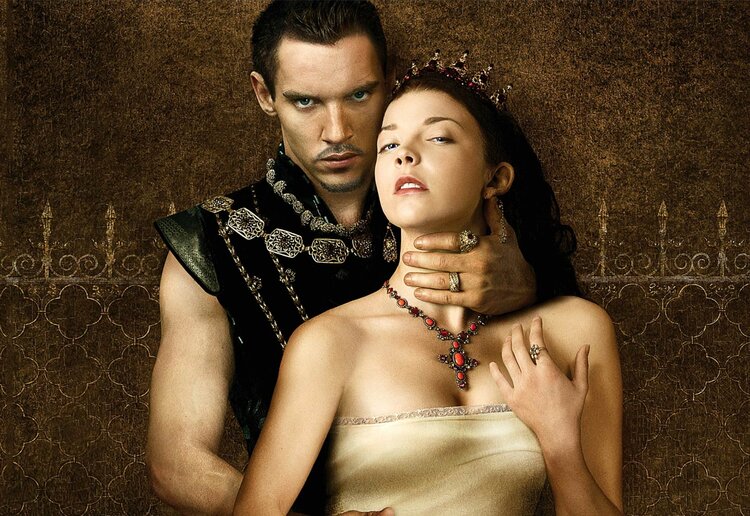 Cast: Jonathan Rhys Meyers, Henry Cavill, Anthony Brophy, James Frain, Sarah Bolger, Guy Carleton, Natalie Dormer
VIII., who is mentioned in the history of England with his love, aggressive and stubborn nature. After Anne Boleyn, whom he is madly in love with, Henry fills his sense of emptiness with Jane Seymour, one of the most attractive and beautiful women in the palace. But on the one hand, as Henry is advancing in age, it is very, very important for him to have a son in order to succeed him on the throne.
But the people living in the country are in such a bad situation that they can't wait for Henry's love life and experiences. The people are preparing to revolt against the King… The Tudors reveals the intrigues, love and desires, and political conflicts of the British Royal House.
---
22) Love (2016 – 2018) | IMDb: 7.6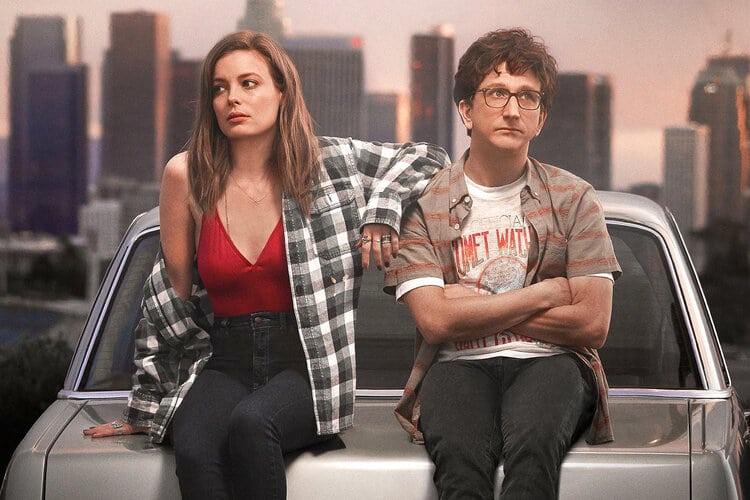 Cast: Gillian Jacobs, Paul Rust, Claudia O'Doherty, Mike Mitchell, Chris Witaske
Love is based on the relationships of two people, Mickey and Gus. Mickey and Gus are two people who have not been able to get what they want in their lives and are constantly looking for love. Good guy Gus, who was cheated on by his girlfriend and left his girlfriend as a result, moves into an apartment where many college students live.
After moving there, she meets Mickey by chance. Although they have very different personalities, there is an attraction between them. And in the end, they will realize that differences do not prevent love. Although it has a short broadcast life, Love manages to be one of the first productions that come to mind when it comes to erotic series.
---
23) Tidelands (2018) | IMDb: 6.9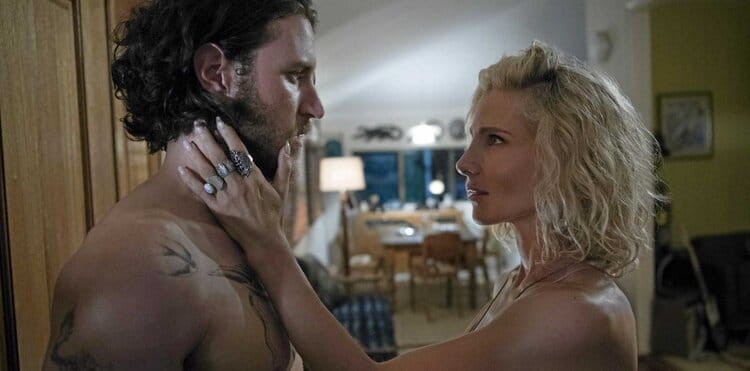 Cast: Charlotte Best, Marco Pigossi, Aaron Jakubenko
Cal McTeer is a young woman who returns to the small fishing village of Orphelin Bay after serving 10 years in prison. Returning to his hometown, Cal finds a body in the city and realizes that the city is shrouded in mystery. The most mysterious event is that half of the inhabitants of the village are human and half are Siren. Call McTeer hopes to cover up a conspiracy of silence revolving around murder, drugs, and the Sirens.
---
24) Playing With the Fire ( 2019 -) | IMDb: 5.9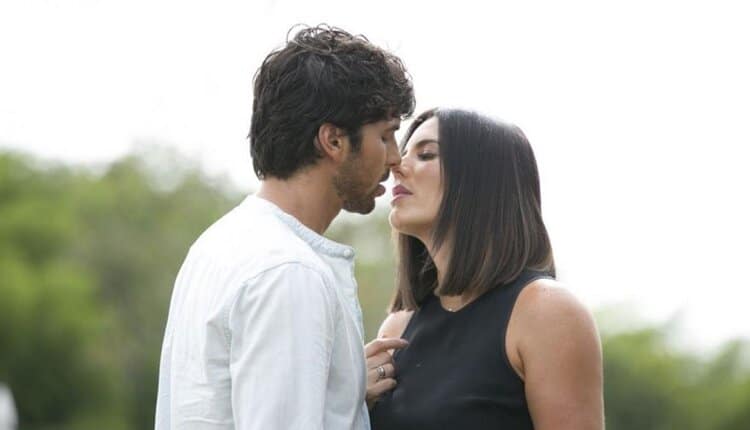 Cast: Jason Day, Margarita Rosa de Francisco, Carlos Ponce, Laura Perico, Alejandro Aguilar
Fabrizio, who is in big trouble because of his past experiences, immigrates to Colombia to start a new life. He moves to a settlement where his livelihood is to produce and sell coffee and starts working there. In this settlement where he moved, he falls in love with three different women and things get mixed up.
---
25) Plan Coeur (2018 -) | IMDb: 7.2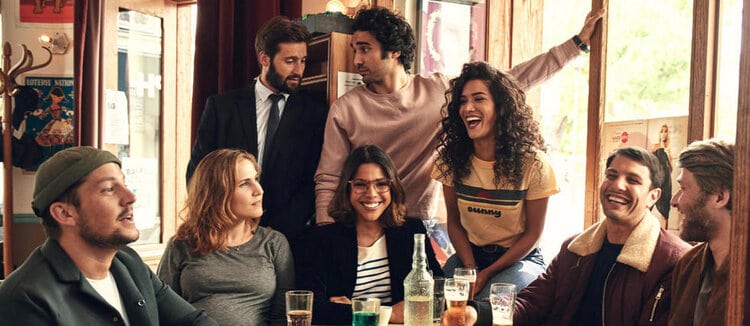 Cast: Zita Hanrot, Sabrina Ouazani, Marc Ruchmann, Tom Dingler, Yvan Naubron, Syrus Shahidi
Elsa is a single woman who thinks she is unlucky in love and cannot make sense of it. Her friends are upset about Elsa's situation. They hire an escort to date Elsa to renew her faith in love, get her to date and help her escape the mundaneness of her life. The result will be more surprising than they expected…
---
This post is also available in: Türkçe