The new public library (Tianjin Binhai), put into service in Tianjin, China, does not look like science fiction movies. It consists of a spherical auditorium that shines around floor-to-ceiling bookcases. It is exactly the size of three football fields (33,700 square meters) and contains 1 million 200 thousand books.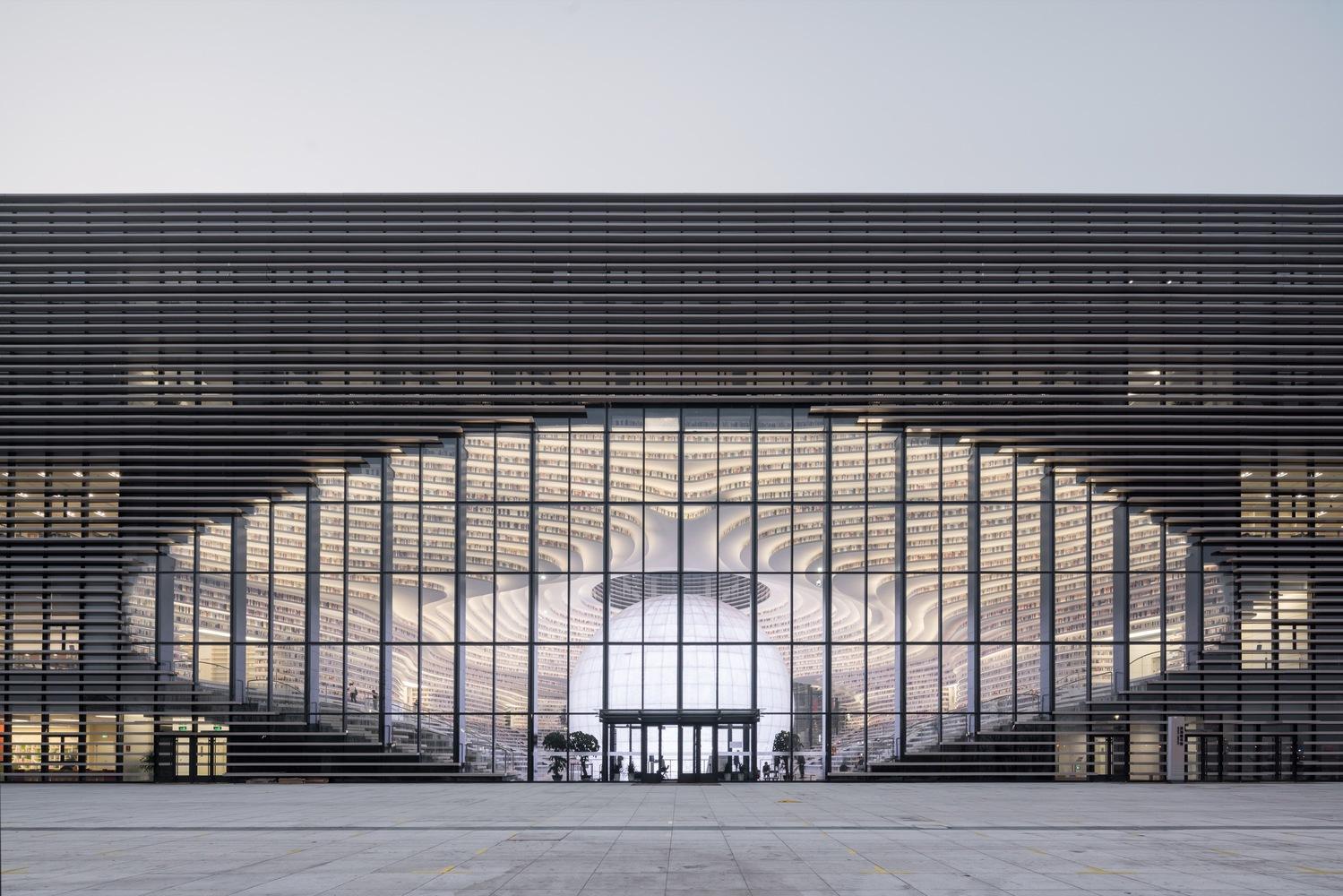 Tianjin Binhai Library was designed and built in just three years.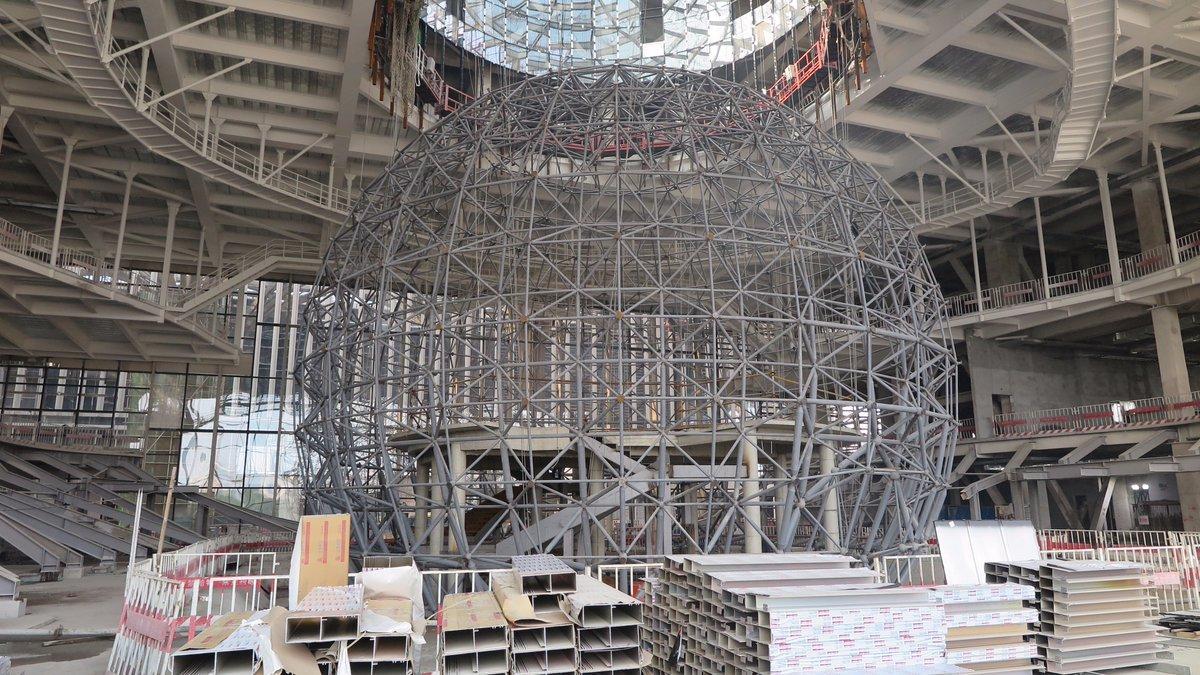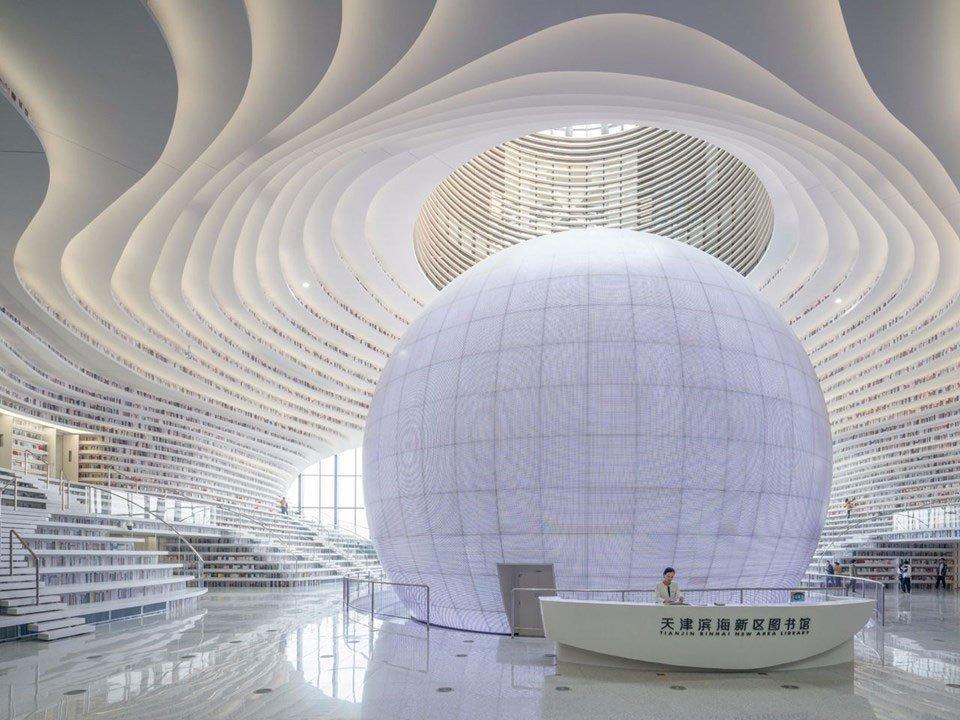 The library consists of 5 floors. In addition to the reading area and auditorium on the ground floor, there are reading rooms and halls on the first and second floors. On the top two floors, there are offices, meeting rooms and computer rooms. The bookshelves in this curved interior, which gives a cave-like feeling to people, create ideal spaces for sitting while providing access to higher floors.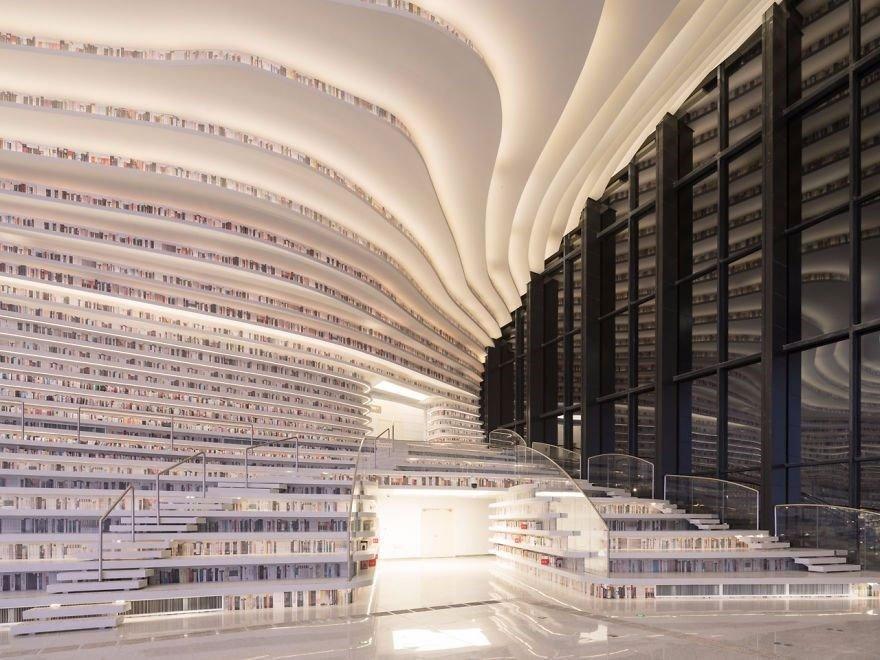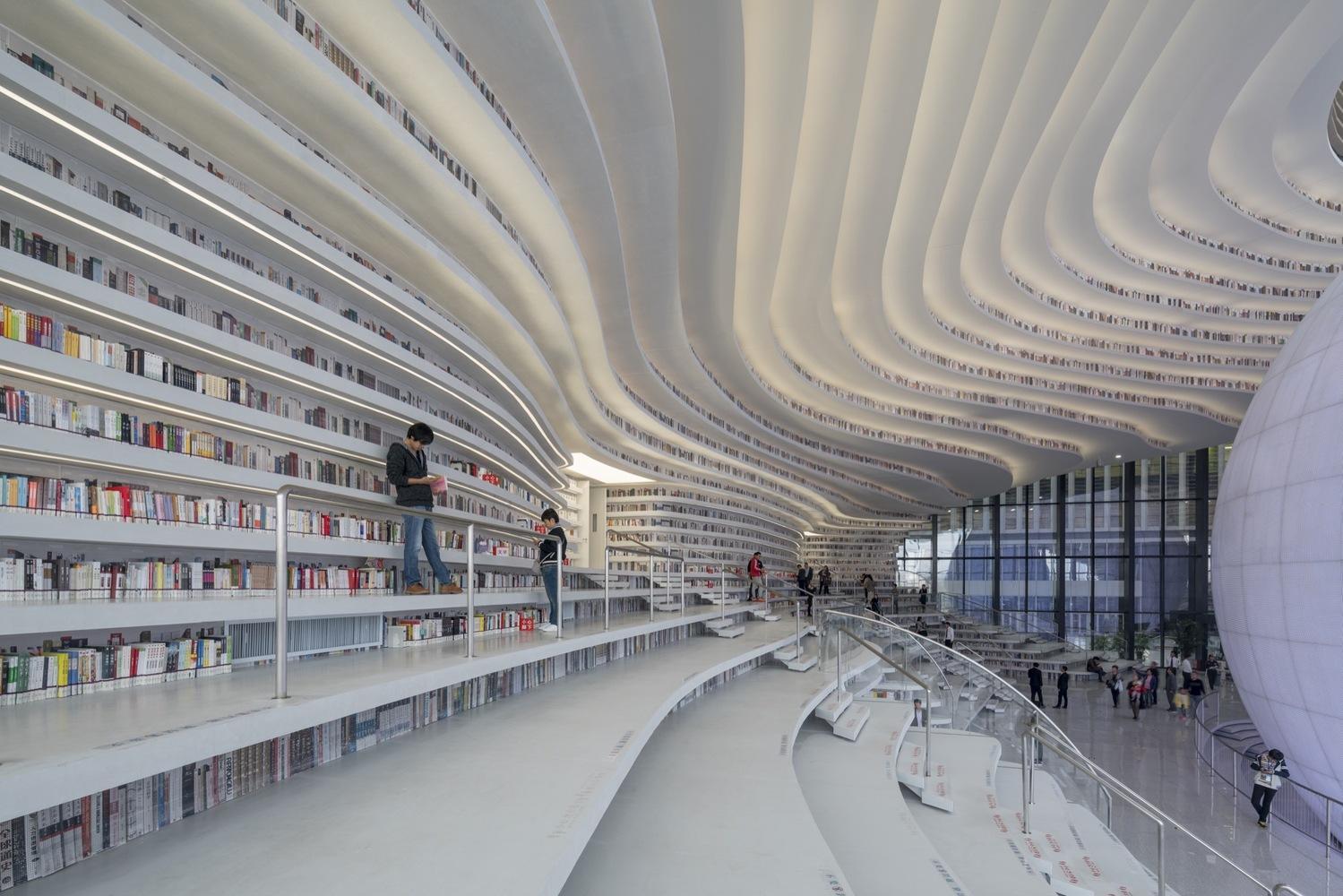 This is awesome The library with its design aroused great interest in China. The place, which was declared the most beautiful library in China in a short time on social media, was given names such as "Ocean of Books", "Sea of Knowledge" or "Eye". The people of Tianjin quickly got used to this new library, and the place turned into an urban "meeting point" as expected.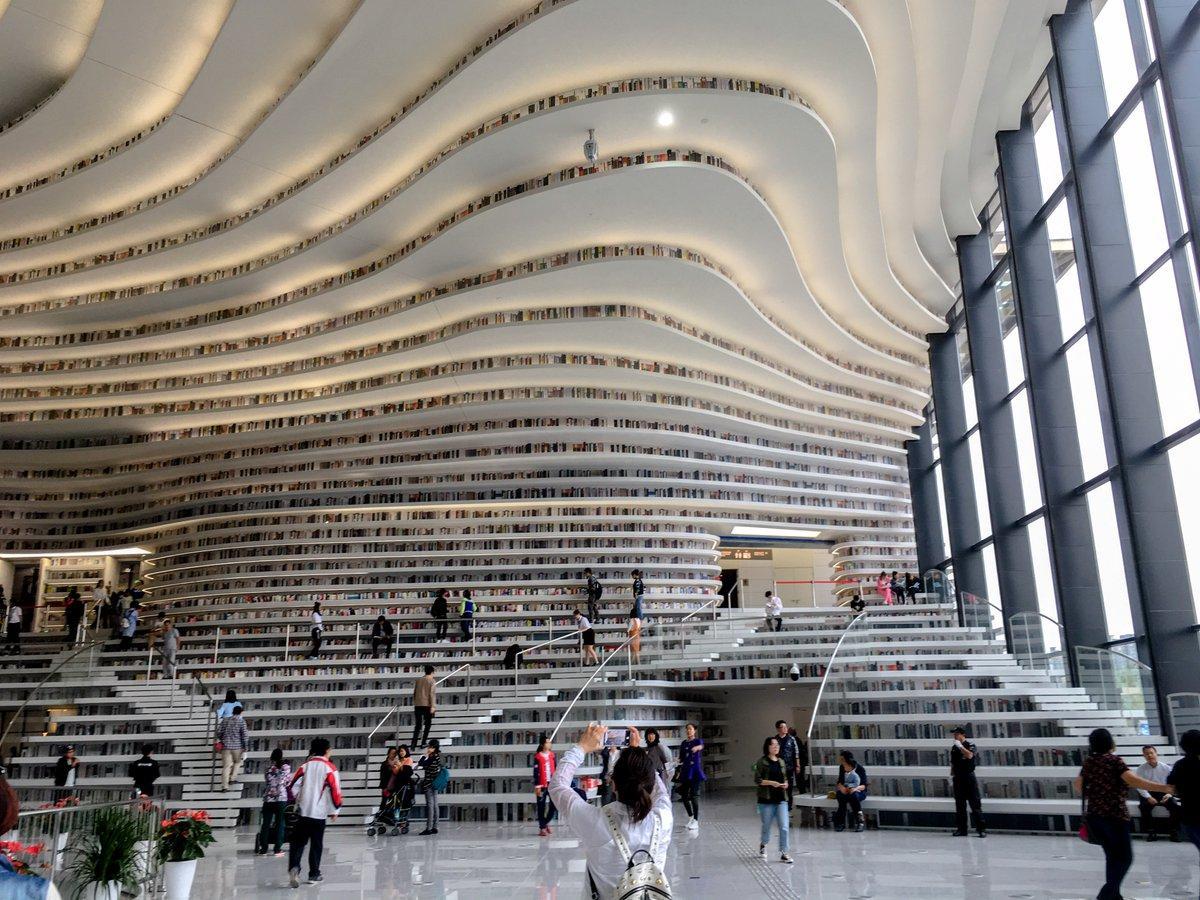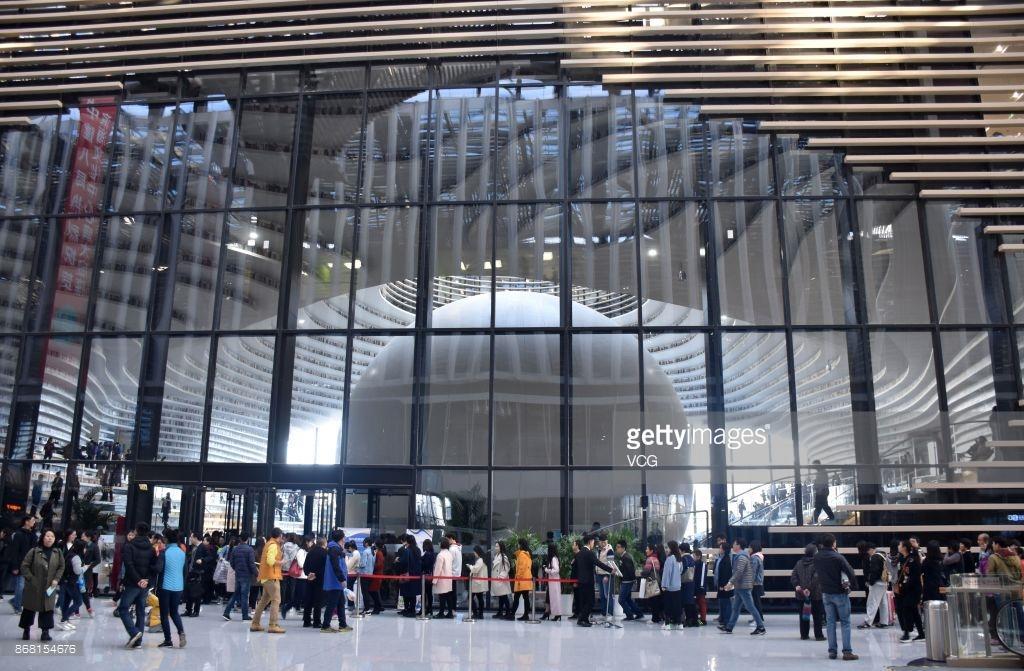 This post is also available in: Türkçe