Idioms are important cultural elements embedded in the language that exist in direct proportion to the richness of languages. These idioms can facilitate what is meant to be said through various metaphors and similes from time to time. Through the list I have prepared below, you can learn the most used German idioms in daily life with their Turkish equivalents and meanings, and use them in daily language, and you can communicate more easily with native German speakers. Viel Gluck!
---
1) EIN FISCH AUF DEM TROCKENEN
Germans use the phrase "ein Fisch auf dem Trockenen" to mean not knowing what to do for any reason or being very surprised. This idiom has almost a similar meaning to the Turkish idiom "to return to a fish out of water" .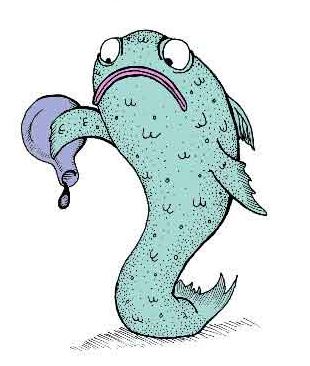 ---
2) DA LIEGT DER HUND BEGRABEN 
The idiom "da Liegt der Hund begraben" , which is used when talking about the focal point or the most important element of a subject or problem, is used in the meanings such as the essence of the matter and the basis of the subject.
---
3) DIE DAUMEN BRÜCKEN!
In German, the expression "die Daumen brücken" is used to emphasize the realization of something as hoped or desired.
---
4) WO SICH FUCSH UND HASE GUTE NACHT SAGEN
This idiom, which has a similar meaning to the Turkish idiom "Bird does not fly, does not pass ," when translated directly into Turkish, means "the place where rabbits and foxes say good night to each other" .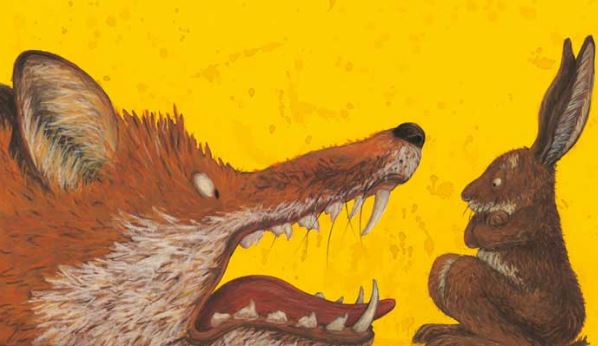 ---
5) UM DEN HEISSEN BREI HERUMREDEN
This idiom means that one is confident enough to make a bet on one's life about something.
---
6) ZWEI FLIEGEN MIT EINER KLAPPE SCHLAGEN
 This idiom, which is the Turkish equivalent of " hit two birds with one stone" as "hit two flies with one stone" , means to achieve more than one beneficial result after performing an action.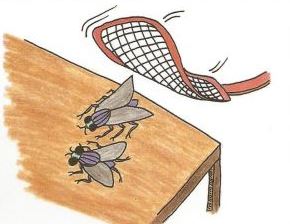 ---
7) TOMATEN AUF FROM AUGEN HABEN
In this idiom, which we can translate into Turkish as "to be a tomato in your eyes – instead of eyes" , what is really meant is that a person is completely unaware of what is going on around him.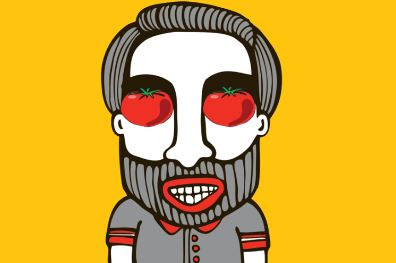 ---
8) DEN NAGEL AUF DEN KOPF TREFFEN
In this idiom, which can be translated as "putting the stone into the hole" in Turkish, what is meant is that the highlighted point is pressed right on, and the target is hit from exactly twelve.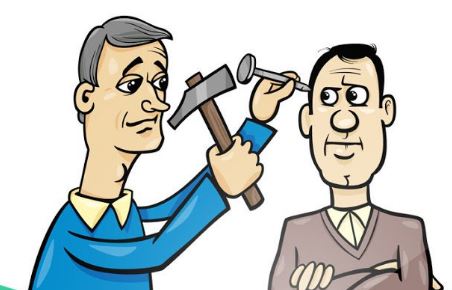 ---
9) ICH VERSTEHE NUR BAHNHOF
In literal translation , "I only understood the train station." The Turkish equivalent of this idiom, which is translated as "The subject, is to stay French" , that is, not to understand anything from what is being said.
---
10) DAS KIND MIT DEM BADE AUSSCHÜTTEN
This idiom, which is equivalent to "burning age with dryness" in our language It can be translated quite interestingly as "throwing the baby along with the water in the tub" . Although it didn't mean much when it was first heard, the Germans and later the British used this idiom in the 16th century. "After the baby is bathed, you should empty the dirty water left in the tub, but not with the baby in it." used in the form of daily language and today it has settled in the language as an idiom.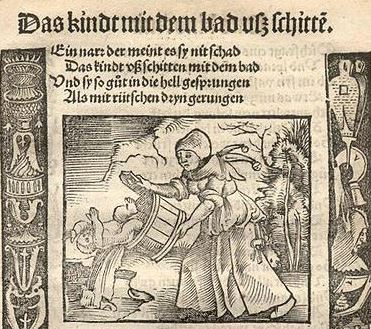 ---
You may also be interested in these contents:
Is It Possible For People To Forget Their Mother Tongue?
This post is also available in: Türkçe