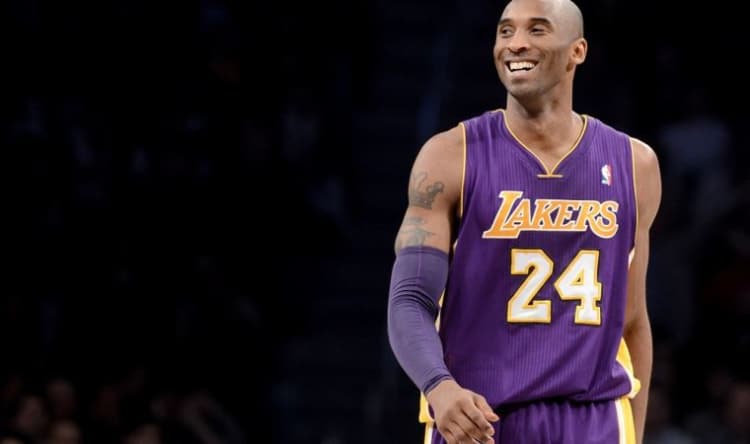 Kobe Bryant tragically died in a helicopter crash on January 26, 2020. Basketball superstar and legend Kobe Bryant was a talented and unique athlete whose incredible talent started captivating audiences while still playing basketball in high school. His outstanding athleticism, self-confidence, and deep focus on becoming one of the greatest basketball players to grace the NBA court led him directly to the big leagues in his youth.
Kobe Bryant has played his best throughout his life, taking the Los Angeles Lakers into a new era of domination as a shooting guard and bringing a unique approach to the game. An enigmatic figure with a legendary work ethic. He received accolades that most players would dream of: MVP awards, NBA championships, Olympic medals.. We have listed the details about Kobe Bryant, his life and sports career. Happy reading…
---
Family and School Years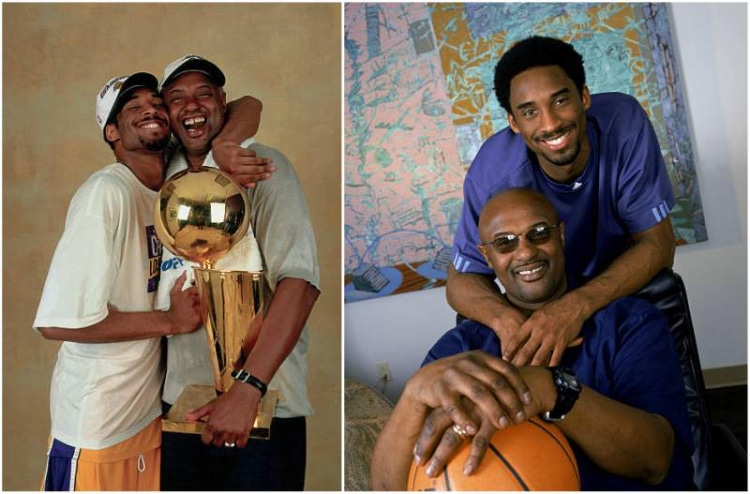 Kobe Bryant was born on August 23, 1978, in Philadelphia, Pennsylvania, to Joe and Pamela Bryant. He was the youngest of three siblings in the family and was the only boy in the family. His older siblings Sharia and Shaya have always had a close relationship. For some reason his parents named him after Japan's famous Kobe beef, which is found on a restaurant menu. His middle name, Bean, is derived from his father's nickname "Jellybean".
Bryant, whose family is Catholic, was raised in this belief. His father, Joe Bryant, was a former player for the Philadelphia 76ers. He was directed to basketball by his father from an early age. Kobe's love and interest in basketball began when he was three years old, and his favorite team growing up was the Lakers. It goes without saying that Kobe is naturally gifted. Bryant was six years old when his father retired from the NBA. His father had to continue his professional basketball career and for this he moved with his family to Rieti in Italy.
It wasn't hard for Kobe to adjust to his new lifestyle in Italy. He even learned to speak Italian fluently during his stay. Kobe Bryant is known to be particularly fond of Reggio Emilia, which he regards as a place of love and some of his best childhood memories. Bryant started playing basketball in earnest while living in Reggio Emilia. The biggest factor in the consolidation of Bryant's love for basketball was the videos of the NBA games his grandfather sent him to study.
He was also very interested in animated films at that age and learned a lot about basketball here. These films have been a source of inspiration for him. He also learned to play football and his favorite football team was AC Milan. During the summers, Bryant would return to the United States to play in a basketball summer league. When Bryant was 13, he and his family moved back to Philadelphia, where he enrolled in eighth grade at Bala Cynwyd Middle School.
---
The Beginning of Basketball Life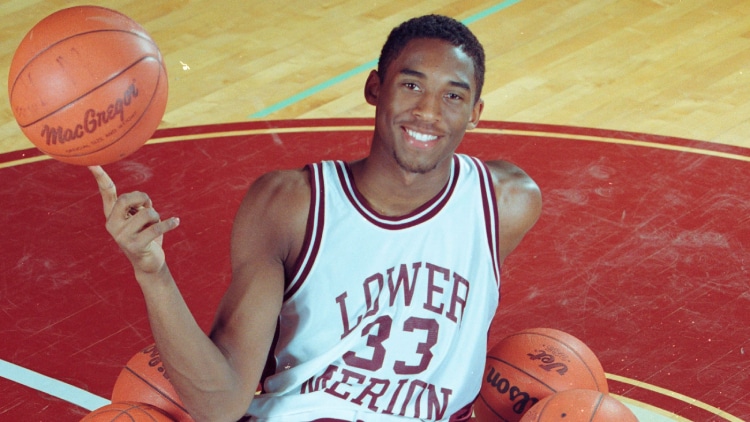 The basketball legend talks about his early relationship with basketball, which started at the age of 3, in the documentary "Kobe Bryant's Muse". His maternal grandfather would send him videos of American basketball games that Bryant said he would watch over and over again. This nurtured not only his love for the game, but also watching players like Atlanta Hawks' John Battle and Los Angeles Lakers' Magic Johnson shaped his skills and basketball knowledge.
When his family returned to the United States, Bryant played basketball at Lower Merion High School in Ardmore, Pennsylvania, where the young shooting guard developed his iconic aggressive playing style. He won several National Player of the Year awards here and beat Wilt Chamberlain's Southeastern Pennsylvania scoring record with 2,883 points. According to the school's website, he became the school's most famous graduate with his retired jersey #33.
---
NBA Adventure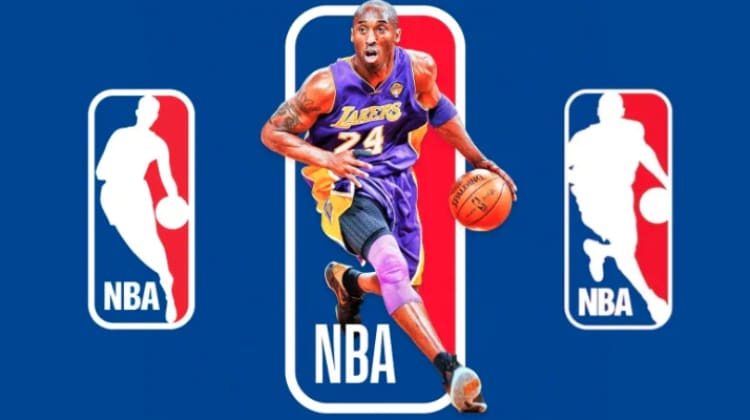 The successes he showed throughout his high school life were giving the signals that he would not be limited to this. It was a rare move for Bryant to be the sixth player to make the leap from high school to the major leagues. Not long after, Kobe was traded to the Lakers and became the second youngest NBA player in history when the 1996-97 season opened. He quickly proved his suitability for the Lakers and was selected to the NBA All-Star Game in his second season, making him the youngest All-Star.
As a result, Bryant's dreams of playing for the Lakers came true and he remained with the team throughout his career. In 1997, in Bryant's rookie year, he made history as the youngest ever Slam Dunk Champion. Confident, 18-year-old Bryant put the jury on an unmatched spectacle with incredible style, rhythm, and demeanor, captivating against other competitors, including Ray Allen, Chris Carr, and Michael Finley. On April 29, 1996, Bryant announced that he would be skipping college and heading straight to the NBA to pursue his goal of becoming the best basketball player.
Bryant's NBA debut was not as bright as his colleagues Allen Iverson and Ray Allen. He spent a lot of time on the bench while occasionally spending time on the field. In the 1996 Western Conference Semifinals where the game was in question, Bryant threw four airballs to upset his teammates and Laker fans. Later in the documentary "Muse," Kobe tells that when he returned to Los Angeles, he attended a nearby high school and spent all day shooting at the gym.
The following season was a defining moment that grew stronger and changed the course of his career. Besides his basketball talent, he says he's "a total dominating player" with college coach Greg Downer, adding that despite being the team's best player, his team ethic is highly developed and successful. In addition, it is known that signatures were collected for the NBA logo to be the silhouette of Kobe, and this signature reached 2 million. A unique star that history will never forget!
---
Meeting His Wife and Children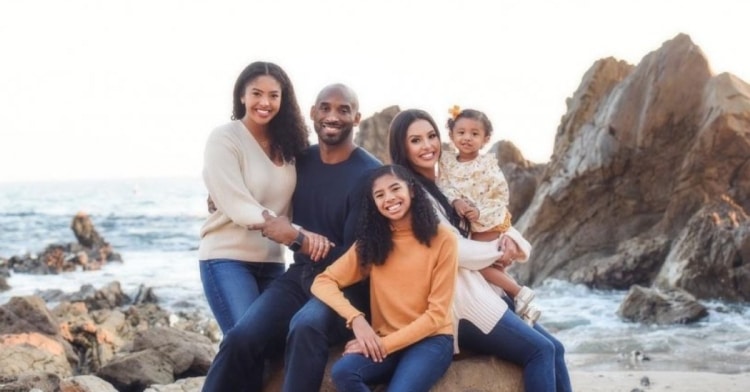 Of course, Kobe Bryant's primary focus in life and his first love was to improve his game in the league and become a star there. However, his interest in rap music also did not prevent him from making a small detour. Bryant was on a video set in 1999 when he met extra and high school student Vanessa Laine, who would become his wife two years later. Continuing the preparations for his first album, Bryant started to flirt with the love of his life, Vanessa. 6 of their acquaintance yet. They decided to get married at a young age. We can say that Kobe, who did not give up on anything he believed in even though it caused a temporary friction between his family, did not give up on his love. Moreover, Bryant says that there is no contract in this relationship and that he loves his wife very much.
Bryant and his wife, Vanessa, welcomed their first child, named Natalia, on January 19, 2003. In May 2006, Gianna, also known as Gigi, joined the family. Although the couple went through a divorce process in 2013, they recovered their relationship and continued their marriage. After this recovery, Bianka joined the family in 2016 and Capri in 2019. Kobe Bryant became the father of 4 beautiful daughters. Their first daughter, Natalia, became a high school volleyball player, while Gianna followed her father and started playing basketball.
---
Birth of the Black Mamba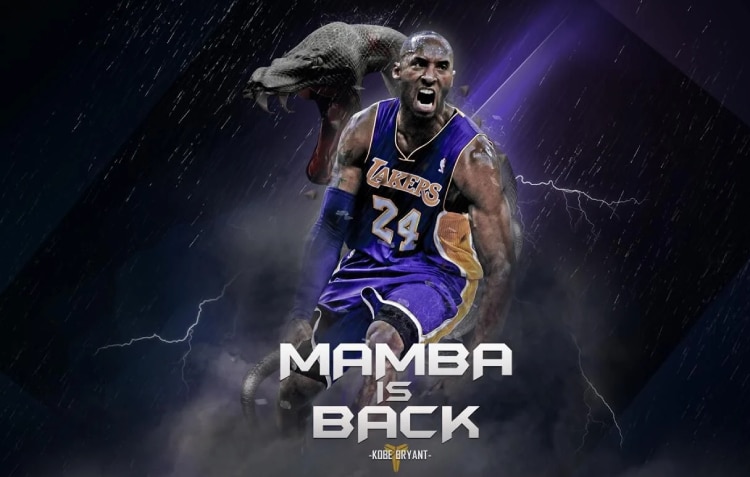 Every Kobe fan knows that his alter ego is "Black Mamba". When you say how Kobe Bryant life is, it would be an understatement to ignore it. However, the nickname's roots hold a deep emotional and intellectual significance in Bryant's life. In a 2003 "Kobe Bryant's Muse" interview, he explains that he was being heavily teased by the crowd and that he felt his life was spiraling out of control. Thus, Kobe creates the Black Mamba to break away from this reality. The Black Mamba takes the field and does what he does. I'm destroying everyone who gets on the field." he adds.
---
Awards and Achievements Won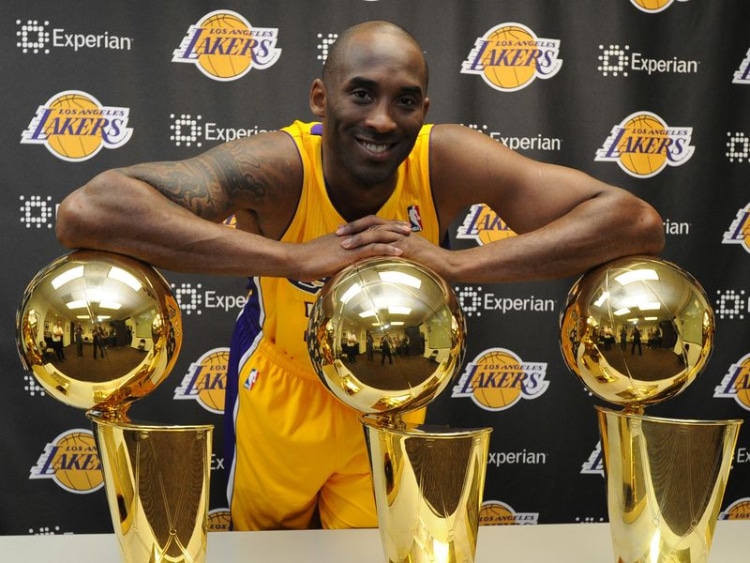 Kobe Bryant was a legendary player who crowned his achievements with many awards throughout his life. It's no secret that he has earned many accolades throughout his years in the league. The year was 2002 when he won his first MVP, the Most Valuable Player in Sports Award. After that, he won this award 3 more times. Overall, he was named four-time NBA All-Star MVP, two-time NBA Finals MVP, and one-time NBA MVP overall. 5 times NBA champion.
On January 22, 2006, he made history with an 81-point game with a historic success. Bryant dominated the field that night, scoring 81 points in the game. This game was, at the time, the second highest scoring game in NBA history.
If you think that being the most valuable player and winning championships is enough for him, you are wrong. none of these achievements have ever stopped him from getting even better. Kobe Bryant was a legendary player with numerous awards and championships.
---
Bryant's Last Game and Retirement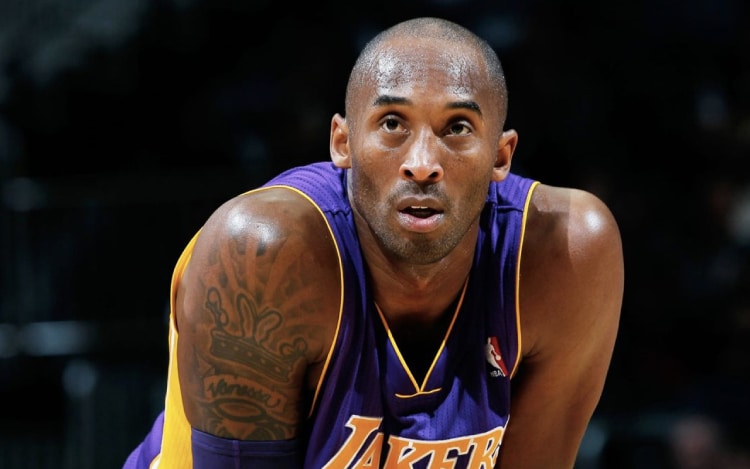 The last match of Bryant, who is now retired after a tendon rupture, took place on April 13, 2016. Playing with great success against the Utah Jazz, Kobe scored 60 points and showed everyone how he can still dominate the game. He never left Bryant alone with his wife and children in his last active match.
The City of Los Angeles declared August 24, the combination of Bryant's two jersey numbers, "Kobe Bryant Day" in 2016 after his retirement. Also known as "Mamba Day," the commemoration honors his legacy and his profound influence on the game.
---
Oscar-winning basketball player Kobe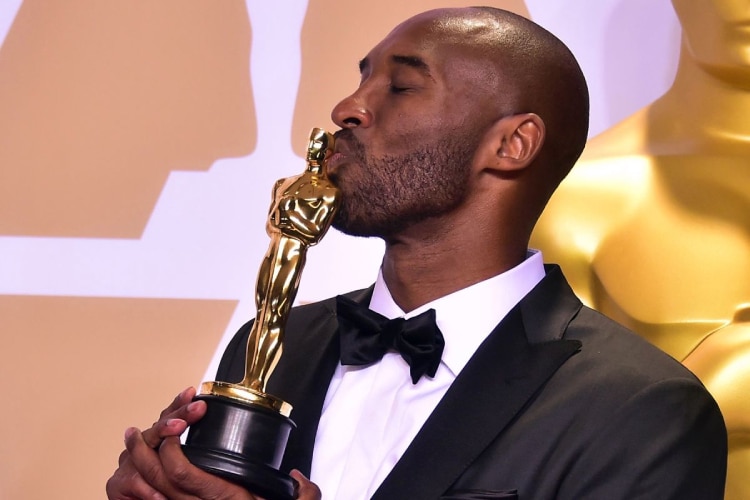 You might be a little surprised, but yes, Kobe Bryant has won more than just basketball championships. It took home the Oscar for Best Animated Short Film in 2018. This short film called "Dear Basketball" is a five-minute film in which Bryant recounts his retirement announcement letter.
However, his first book, "Mamba Mentality: How I Play", took its place on the shelves in 2018. In this book, Bryant details the mental and physical strategies for an actor to be successful.
---
And His Tragic Death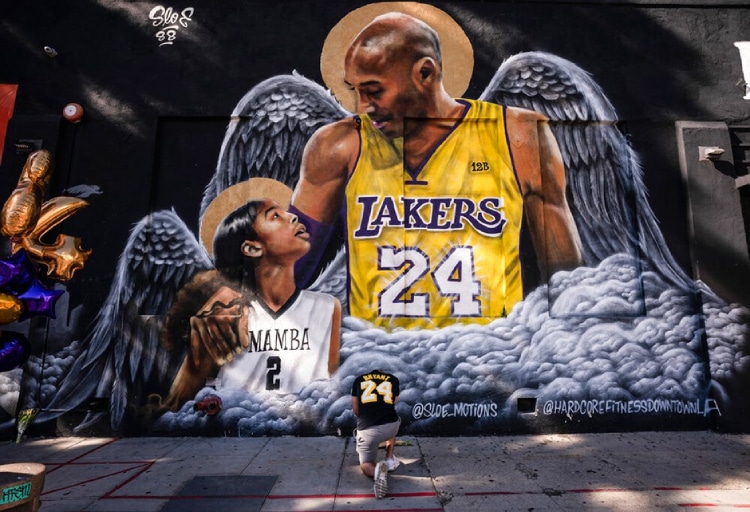 Unfortunately, Kobe Bryant's life was interrupted on January 26, 2020, in a helicopter crash near Calabasas, California. The legendary basketball player died along with his 13-year-old daughter Gianna and seven other people on the helicopter, including the pilot. The group was on their way to a basketball game at the Mamba Sports Academy. The loss of his life and his daughter's life in this terrible accident shocked everyone who loved him, especially the basketball world.
He was a true legend, a unique athlete born with tremendous talent. Kobe Bryant was a basketball player whose life was full of achievements and awards. We are sure that he will always be remembered well with the awareness and character of the game he played. We commemorate the legend once again by choosing the 'Remembering Kobe Bryant' video published on the NBA's official account instead of the accident images.
---
Other content you may be interested in:
Göbeklitepe: What Is Known About the Zero Point of History
Famous Author Stephen King's 5 Basic Rules for Success
This post is also available in: Türkçe