The Department of Child Development was first established in 1968 at Hacettepe University. The department plays a role in the development of countless children with its 52-year history and hundreds of thousands of graduates. So what exactly is this section? In which fields do graduates work? We have compiled for you the future of the department, job opportunities, opportunities abroad, how much salary will be received and all other topics that are curious.
---
What is Child Development Department?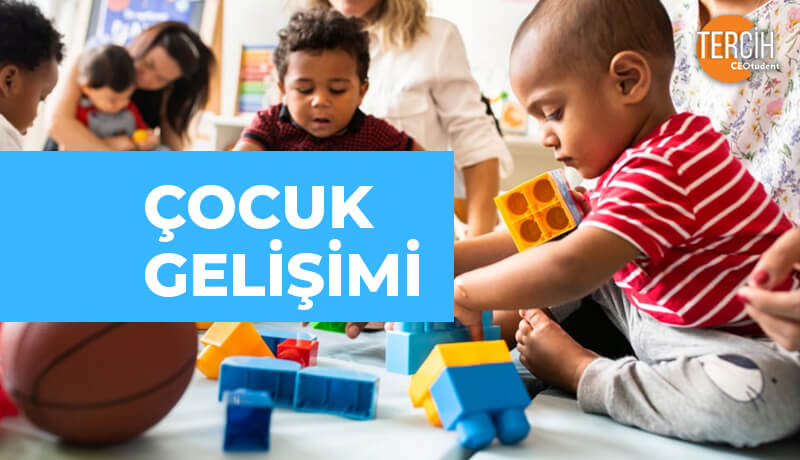 Child Development section deals with the psychology, biological and emotional evolution of children in the process from birth to adolescence. Education and experiences at a young age form the basis of our lives in later years. Therefore, the education received in that process is very important. Students studying in this department receive pre-school child development training. At the same time, graduates have the opportunity to receive pedagogical formation.
---
How many years is the Child Development Department Education Period?
The department is a 2-year associate degree in some universities and a 4-year undergraduate education in some universities.
---
What are the Child Development Department Courses?
Some of the courses in the department are as follows:
● Sociology
● Psychology
● Preschool Education and Care
● Mother and Child Nutrition
● Children and Drama
● Children, Technology and Media
● Development and Education in Infancy
● Early Childhood Development and Education
---
What Do Child Development Graduates Do?
The work scale of the graduates of the Child Development department is not very wide. They examine development from infancy to adolescence – childhood – and try to solve the problems they have or are prone to. Graduates of the department can teach in public institutions or private sector schools if they receive formation. They can work in kindergartens, nursing homes, kindergartens, hospitals and day care centers affiliated with government institutions.
---
How Much Salary Do Child Development Department Graduates Get?
The salary of the graduates of the Child Development department varies according to the sector they work in. The average salary of a department graduate who starts working in a public institution is between 3,500 TL and 4,000 TL. Department graduates who start working in the private sector, on the other hand, receive an average of 2,500 TL to 3,000 TL.
---
What are the Challenges of Child Development Department?
The biggest challenge of the department is the effect it will have on the children. A possible wrong speech or behavior can cause great traumas on children's lives. In addition, the necessities of children need to be recognized. Graduates of the department should have excellent observation skills.
---
Who Can Succeed in This Section?
People who have good communication with children, have strong verbal communication, have the ability to observe, are open to innovations, and are interested in psychology can be successful in this department.
---
What are the Job Opportunities of the Child Development Department?
There are different fields in which the graduates of the department can work. These areas are increasing day by day. For example, some municipalities open nurseries for their own employees. In addition to municipalities, many private companies are also opening nurseries for the children of their employees. Here, too, new job opportunities are created for department graduates.
---
What are the Foreign Opportunities of the Child Development Department?
You can participate in Erasmus programs while studying in the department. In this way, you can study in the countries you want to go to. Apart from Erasmus, you can complete your education abroad by doing a master's or doctorate abroad. However, in order to benefit from job opportunities abroad, your foreign language must be very good.
---
In Which Areas Can Child Development Graduates Specialize?
Graduates of the department can specialize in the fields they want according to the certificates they will receive and their graduate education. Department graduates can specialize in areas such as drama in early childhood, early childhood literature, philosophy, awareness, and children's yoga.
---
What is the Future of Child Development Department?
The future of the department is relatively bright. The young population starting to work is looking for new kindergartens and schools for their children. That's why good Child Developers are needed. Graduates who received education from different schools abroad started to open schools with varying concepts in our country. In order to continue those schools in these schools, new department graduates are needed.
You can find all other university departments
here
.
This post is also available in: Türkçe