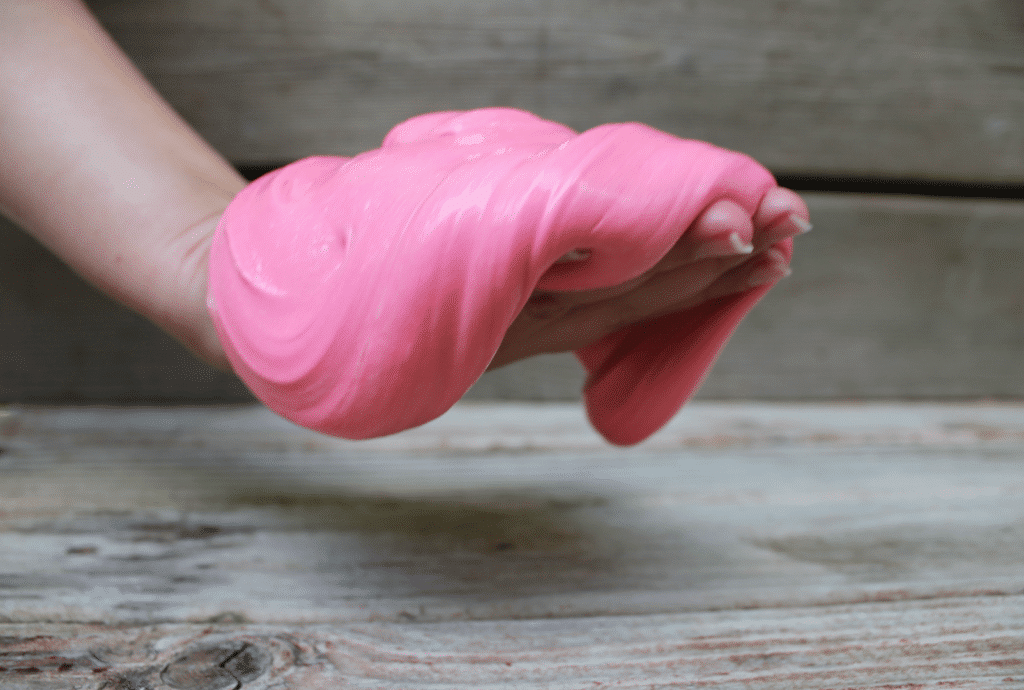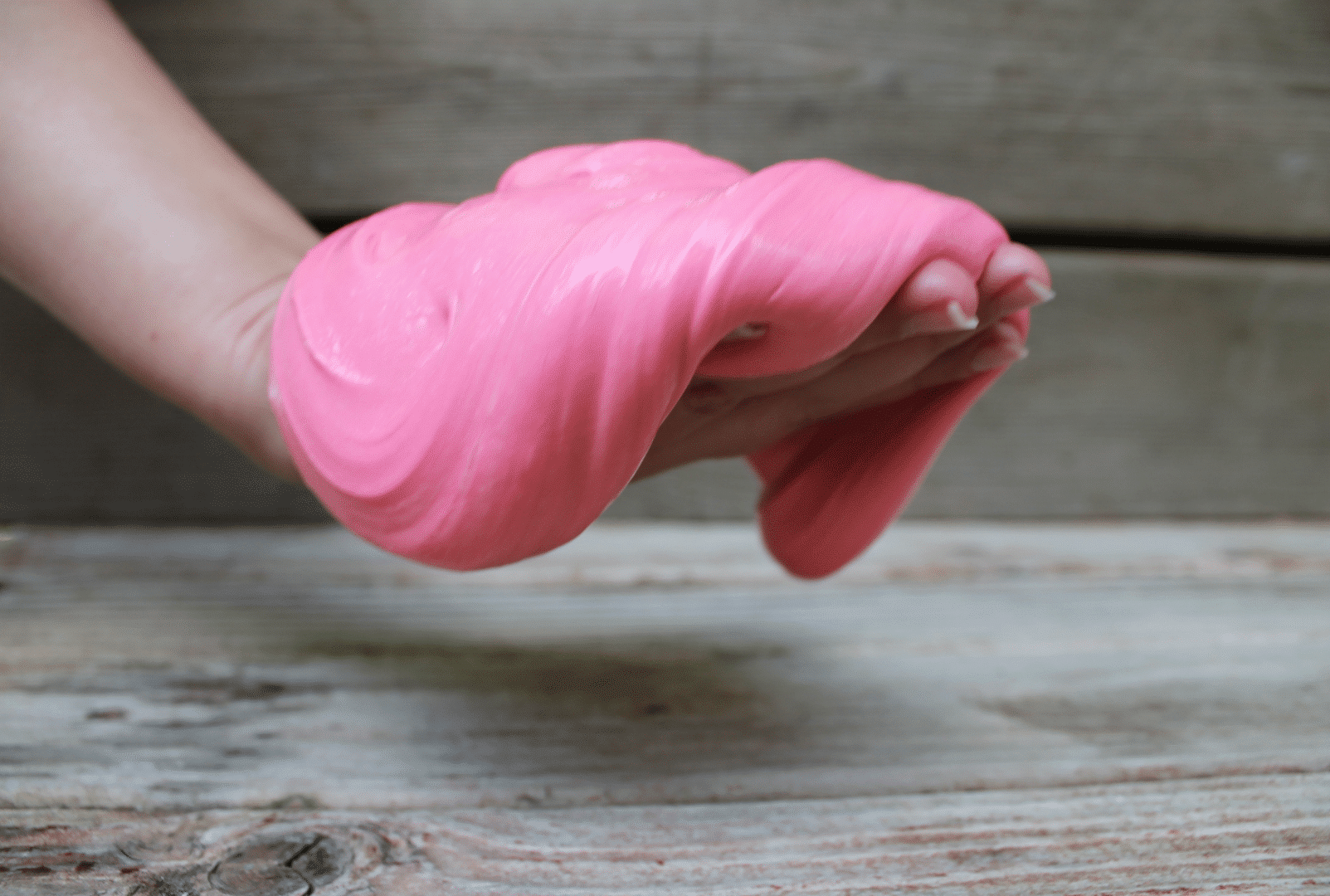 Our daily life, which has changed after Covid 19, continues to add new habits to our lives. Slime, which is considered a kind of play dough that has attracted the attention of children recently, is only one of them. In these days when more time is spent at home, slime, which children find extremely fun, is one of the most searched words on the internet. In this content, we will explain simple and natural ways to make slime at home with easy slime materials.
The best part of slime is that it can be easily made with slime ingredients at home. Slime looks like a semi-fluid colored play dough. Many slimes can be made in different colors by using different colors with less material. Slime types can also differ according to the ingredients.
Let's start with an easy-to-prepare slime recipe and slime ingredients : To prepare a healthy and harmless slime, a non-chemical, borax-free and glue-free slime can be made. Alternative non-chemical materials can also be used in slime making.
---
Easy Slime and Recipe Slime Ingredients
1 glass of game gel
Half a glass of shampoo
Half a glass of warm water
Shimmer
Food Coloring (optional)
Mixing Bowl
To prepare a healthy slime with the materials available at home, first water and shampoo are added into a mixing bowl. Game gel is also poured on it, and if desired, sim and food coloring can be added. Amounts can be left to one's own discretion. All the added ingredients are mixed with the help of a spoon until they get a consistency. As the consistency thickens, the slime will be ready. Let's take a look at another most preferred slime recipe.
---
Glue Slime Recipe and Slime Ingredients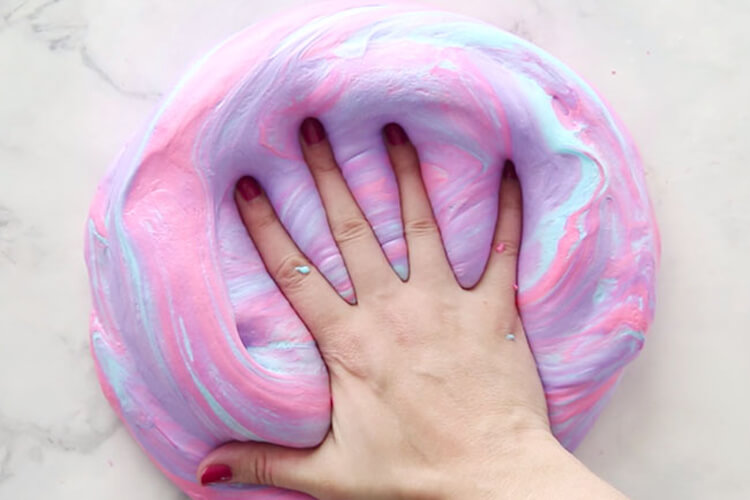 1/2 cup of glue
1/2 cup of hot water
food coloring (optional)
1 tablespoon of borax powder (you can use detergent or soap instead) ?
To begin with, it is necessary to add 1 tablespoon of borax (detergent, soap) to 1 glass of hot water and mix until it gets a consistency. It is necessary to mix until the detergent/soap/borax powder is completely dissolved.
After mixing, half a glass of glue is mixed with half a glass of hot water in a jar. After this mixing process an aqueous adhesive should be obtained.
If desired, materials such as food coloring or glitter can be added to this glued water. It is necessary to combine this prepared borax (detergent or soap) mixture with this glue mixture and mix until a homogeneous mixture is obtained.
It becomes ready for use after 30 minutes of mixing. If the resulting slime is quite stiff and has trouble forming, a little more hot water can be added. Although the resulting slime is quite liquid, adding a little more borax/detergent to the mixture and mixing it will eliminate the problem.
---
Slime Recipe and Slime Ingredients Made with Dishwashing Liquid and Corn Starch
2 tablespoons of cornstarch – If cornstarch is not available, cornmeal can also be used.
1½ tablespoons dish soap
food coloring (optional)
Sim (optional)
mixing bowl
Groin
Pour 1½ tablespoons of dish soap into a bowl. (If it is desired to make more slime, the amount of detergent can be increased. If this is done, the amount of corn starch should be increased at the same rate.) Household dish soap can be used. (The green one)
Shampoo can also be used as a substitute for dishwashing detergent. The thing to pay attention to here is the density of the shampoo. The denser the shampoo, the better the slime will be.
Optionally add food coloring and/or glitter. If we think that colorful and bright materials attract the attention of children more, we can recommend their use. Adding a drop of food coloring will make things more interesting, especially if colorless dishwashing liquid has been used. Stir this mixture with a spoon.
After mixing, add 2 tablespoons of cornstarch to it. The mixture will now be a slime when starch is added. Mix all the ingredients with a spoon for about ten seconds.
As it is mixed, the dish soap and cornstarch (flour) will enter into a reaction and slime will emerge.
Knead the resulting slime until it becomes homogeneous. If the slime is too runny, it would be right to add a little more cornstarch. If it is a dense slime, it can be diluted by adding dish soap.
---
Slime Recipe Made with Yogurt and Cornstarch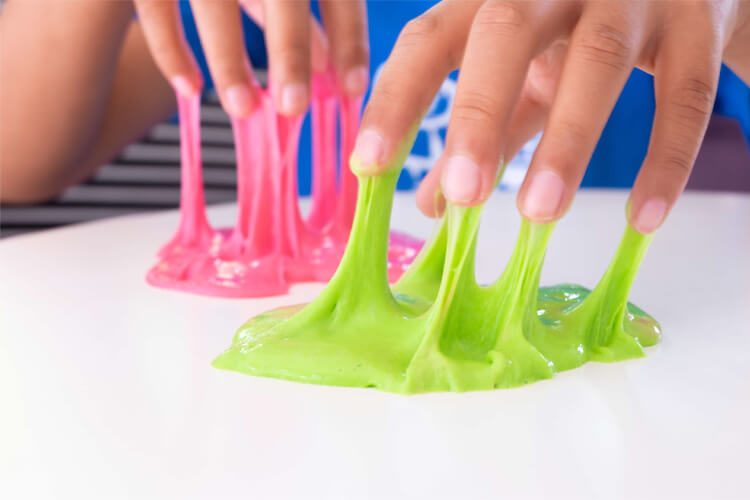 1 tablespoon of yogurt
3 tablespoons of cornstarch
food coloring (optional)
mixing bowl
Groin
Add 3 tablespoons of cornstarch to the yogurt placed in a mixing bowl. At this point, the yogurt should be plain and unsweetened. More slime can be made by using more yogurt. Food coloring can also be added if desired.
After adding 1-2 drops of food coloring, it is mixed with the help of a spoon.
Cornstarch will allow the slime to form a thick consistency. If more yoghurt is used, corn starch should be added 3 times the amount of yoghurt used. You can also use cornmeal instead of cornstarch.
After mixing the ingredients until they become a homogeneous mixture, they should be turned into a lump. This should be done manually.
---
Slime Recipe Made with Psyllium Shell
1 tablespoon of psyllium husk
1 glass of water
Gel food coloring (optional)
mixing bowl
Groin
Microwave
Put 1 tablespoon of psyllium husk and 1 cup of water in a mixing bowl. It is possible to find psyllium shell in the health products section of the markets or in herbalists…
Watch the mixture absorb the water over a period of 5 minutes. During this time, it will be seen that the consistency thickens. Even if it looks a little runny at this stage, you should not worry.
If you want to add some color, gel food coloring would be the best choice for this recipe. In cases where gel food coloring is not available, liquid food coloring can also be used.
It will not be right to add a sim to this tariff. Because it is necessary to put the mixture in the microwave oven.
The mixture should be mixed with the help of a mixer until a viscous state is obtained. If food coloring is added, it should be mixed until the color becomes completely homogeneous. (It is very important that there are no dark and light color differences.)
Put the slime in the microwave and don't be surprised if you find a sticky and lumpy slime after you take it out. Since it will be hot to knead, put the mixture in the refrigerator to let it cool. This cooling process may take several minutes. Play with the slime after it cools down. At this stage, the slime will get the consistency of jelly. After the game is finished, the slime should be stored in an airtight container.
---
Some points to note:

Many gel-containing products such as shampoo, hand soap or lotion, dishwashing liquid can also be mixed with cornstarch to make slime!
It is possible to make the slime more colorful by adding glitter or food coloring .
When not playing with Slime, it should be stored in an airtight container.
Slime should not be allowed to get on clothes, carpet or any other place.
Slime cannot keep its consistency forever, of course it will dry out one day.
If borax is added to water, it is necessary to mix thoroughly until the borax dissolves.
In some slime recipes, cornmeal can be used instead of cornstarch.
If you want to use household supplies, just use shampoo, lotion, toothpaste and salt. Allow the mixture to which these ingredients are added to freeze for 45-60 minutes.
If it doesn't work, be sure to throw the slime away. Because when poured into the sink, it will clog the sink.
---
Sushi: A Popular Japanese Food and Its Varieties
This post is also available in: Türkçe