In Godless, a ruthless outlaw in search of a former member of his gang terrorizes the West. The person she is looking for has started a new life in a quiet town where only women live.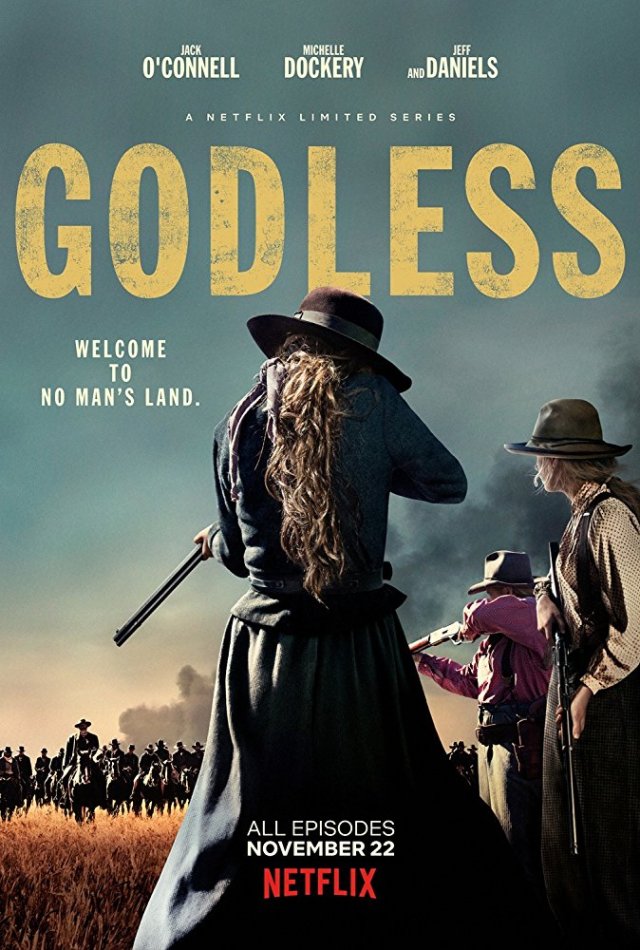 Release Date : 22 November 2017
Creator : Scott Frank
Cast : Jack O'Connell, Michelle Dockery, Scoot McNairy
Type : Wild West, Drama
Country : USA
Duration : Avg. Episode Length 1 hour – 1 Season 7 episodes in total
Original Language : English
Production Companies : Netflix
---
Godless Subject
In 1880s western America, fearsome outlaw Frank Griffin hunts down his former partner and later nemesis, Roy Gode. At the end of this chase, they are in an all-female town called La Belle.
---
Godless Review and Commentary
Godless is a unique example of the modern
Western
genre with its shooting techniques, costumes and decor. A production that will satisfy those who yearn for the Wild West. It differs a little from the Western genre in terms of subject. Rather than themes such as pale-skinned, Indian, black men, it deals with the brutality of the period. Sometimes you come across scenes that make the series look like an art movie. Sometimes the action doesn't stop for a moment. An unusual series of dynamics and mathematics. Be sure to give it a try! It is one of the rare wild west themed productions you can see among
Netflix series
.
---
Godless Points
IMDb : 8.3
Rotten Tomatoes : 85%
Metascore : 75
Google : 95%
---
Godless Rewards
2018 Primetime Emmy Award for Best Supporting Actor
2018 Primetime Emmy Award for Best Supporting Actress
---
Godless Watch
This post is also available in: Türkçe