In the Emmy-nominated series Grace and Frankie, bland Grace and eccentric Frankie become close when their husbands fall in love and leave them.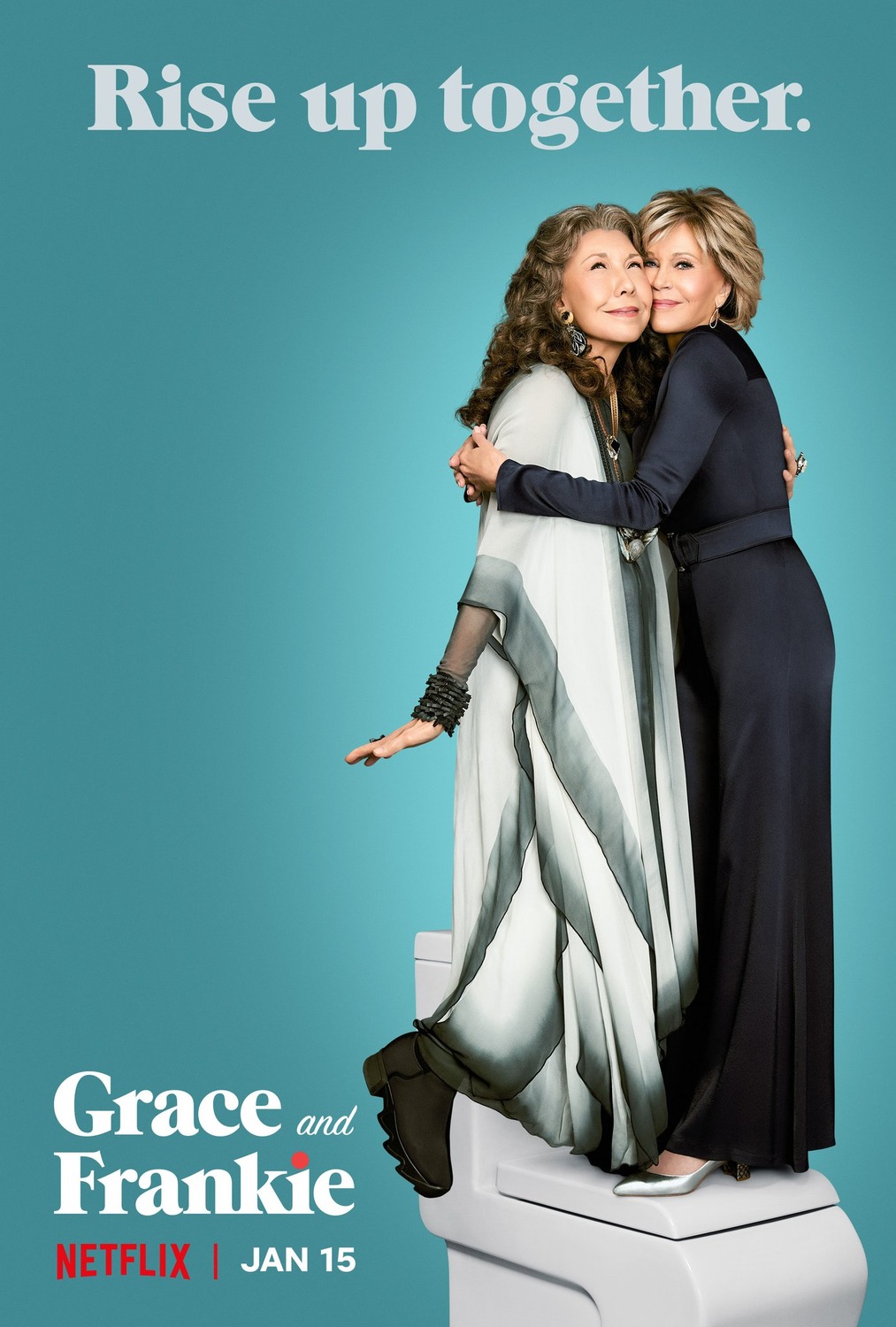 Release Date : 8 May 2015
Creator : Marta Kauffman, Howard J. Morris
Cast : Lily Tomlin, Jane Fonda, Sam Waterston
Type : Comedy
Country : USA, UK
Duration : Avg. Episode Length 30 min – 7 Seasons 94 episodes in total
Original Language : English
Production Companies : Skydance Media, Skydance Television
---
The Plot of Grace and Frankie
Grace and Frankie, a sitcom series, is about the friendships of Grace and Frankie, a sitcom series, tells about the friendship of women abandoned by their husbands, which consists of obligations and develops. In the series, starring Jane Fonda and Lilt Tomlin, this obligatory friendship of women creates an environment for exciting and funny events over time.
---
Grace and Frankie Review and Review
Grace and Frankie is a production that has remained in the corners of Netflix and has not yet received the attention it deserves. The leading roles are shared by the legendary names of the 60s and 70s, Jane Fonda and Lily Tomlin. We are watching a strong woman story from these two successful names. The characters they both play are energetic, candid, brave and strong… This gives the series a very funny and very sweet texture. It is also possible to see these two together in a 1980 movie called Nine to Five.
---
Grace and Frankie Points
IMDb : 8.3
Rotten Tomatoes : 88%
Metascore : 58
Google : 96%
---
Grace and Frankie Awards
2015 Online Film & Television Association Award for Best Comedy Actress
2017-2018 The ReFrame Stamp Award
---
Watch Grace and Frankie
This post is also available in: Türkçe