We were delighted when we heard about a series focusing on the story of Saul Goodman, the beloved character of Breaking Bad. We experienced the same joy and excitement while watching. Better Call Saul is a great production that satisfies the longing for
Breaking Bad
too much.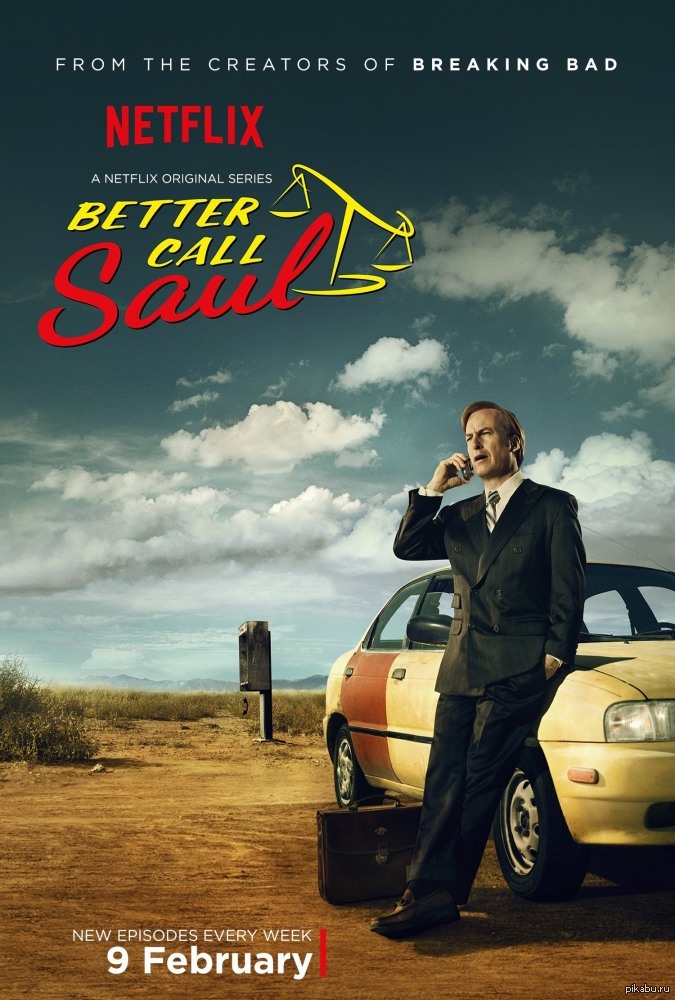 Release Date
: February 8, 2015
Creator
: Vince Gilligan, Peter Gould
Casts
: Bob Odenkirk, Rhea Seehorn, Jonathan Banks
Genre
:
Crime
, Drama
Country
: USA
Duration
: Avg. Episode Length 46 min – 6 Seasons 63 episodes in total
Original Language
: English, Spanish, Vietnamese
Production Companies
: High Bridge Productions, Crystal Diner Productions, Gran Via Productions, Sony Pictures Television, AMC
---
Better Call Saul Topic
In Better Call Saul, where the crime and drama theme is handled, the events begin in 2002. It is possible to see many of the legendary characters of Breaking Bad in the series, which focuses on the story of Saul, whom we know from Breaking Bad. Jimmy, a lawyer in some financial difficulties, has made it his goal to win customers, apart from trying to win cases. While all this is going on, Jimmy has to grapple with the dangers around him.
---
Better Call Saul Review and Review
You might think it looks like a boring lawyer drama, but it definitely isn't. Besides crime and adventure, Better Call Saul is a very successful drama series. Just like in Breaking Bad, we watch a man go through a completely different transformation, caught between his desires and the reality of life. All the characters are so deep that when you watch the series, you keep saying, "this guy also has a story, but anyway." It is an excellent production that satisfies the longing for Breaking Bad too much.
---
Better Call Saul Points
IMDb : 8.7
Rotten Tomatoes : 97%
Metascore : 84
Google : 94%
---
Better Call Saul Awards
2015 Critics' Choice Television Award for Best Supporting Actor in a Drama Series
2015 TCA Best New Program Award
2016 Satellite Award for Best Drama Series
2016, 2017 Satellite Award for Best Supporting Actress in a Series,
Mini-Series
or TV Movie
2018 Satellite Award for Best Supporting Actor in a Series,
Mini-Series
or TV Movie
2019 TCA Award for Best Drama Series
---
Watch Better Call Saul
This post is also available in: Türkçe