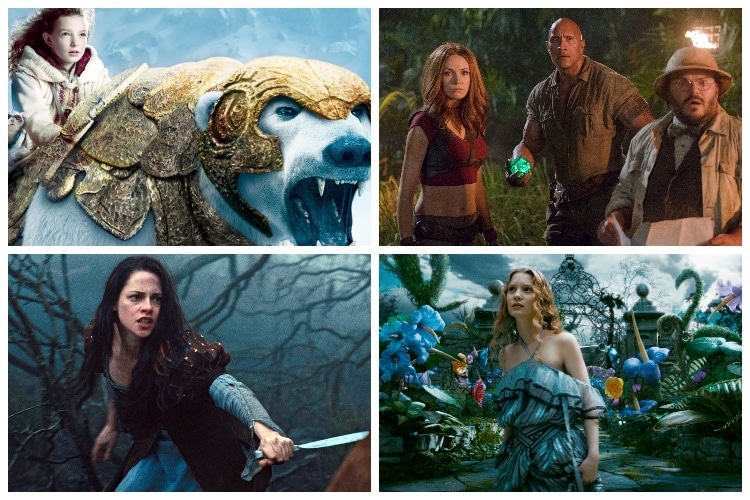 fantasy adventure movies can encourage you to take your bag and embark on your own adventure after you experience the excitement at its peak. Finding these movies under a particular title can be difficult. In this article, we have listed the productions that have received high marks from critics and viewers in our list of fantasy adventure films . It is recommended that you prepare your bags before you start reading. Who knows, maybe you want to embark on your own adventure. Good reading!
---
17) The Golden Compass – The Golden Compass (2007) | IMDb: 6.1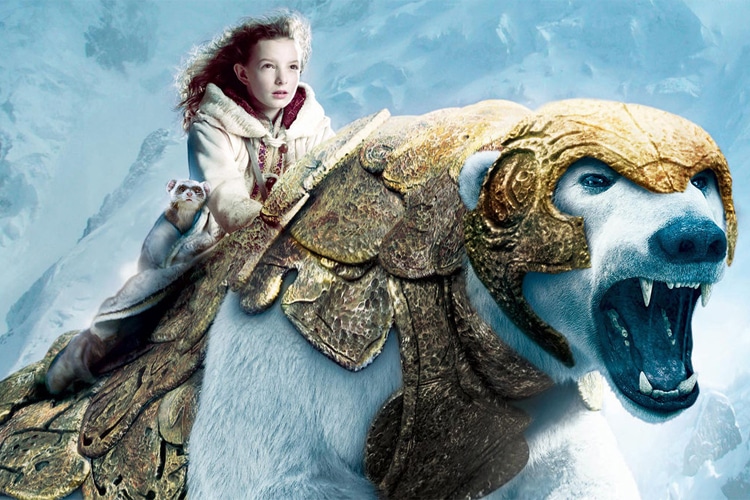 Director: Chris Weitz
Cast: Nicole Kidman , Daniel Craig, Dakota Blue Richards, Ian McKellen, Freddie Highmore
Lyra and her demon Pantalamion (Pan), who live in a universe parallel to ours, live in Oxford, which is different from ours but has the same name. One evening, Lyra's uncle, Lord Asriel, comes to visit the school and has a secret meeting with the teachers.
Pan and Lyra overhear this meeting. Then another friend of Lyra's is kidnapped and events start to follow each other. Now the greatest adventures await them. Lyra sets off north in pursuit of her friend, encountering all sorts of creatures along the way, including warrior bears and witch queens.
Despite all the terrifying encounters, Lyra must find her friend. The movie is adapted from a book. In 2018, the book was adapted into a TV series with a new cast by HBO under the name "His Dark Materials". You should definitely take a look!
---
16) Warcraft (2016) | IMDb: 6.8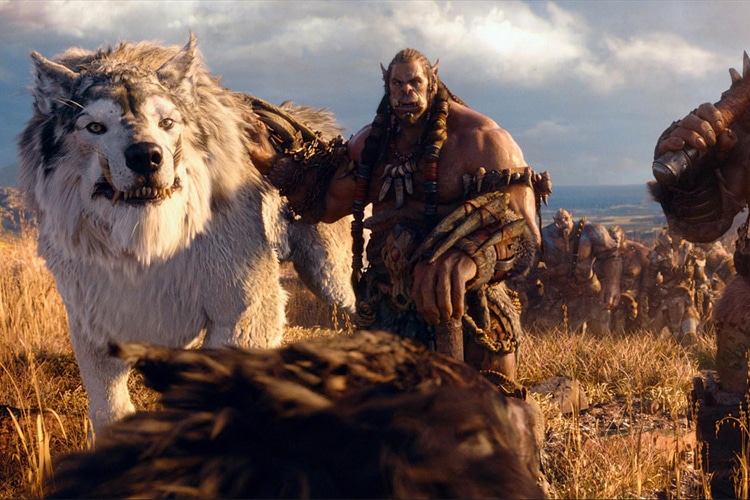 Director: Duncan Jones
Cast: Travis Fimmel, Paula Patton, Ben Foster, Dominic Cooper
World of Warcraft , a production that is a movie adaptation of his play. There is talk of a fantastic universe where different races meet each other. The lands of the orc warriors will fall to the ground. The survivors come to the slopes of the kingdom of Azeroth to establish a new colony. Although the kingdom of Azeroth favors peace, this war on the threshold is inevitable.
When the doors of the two worlds open, one awaits destruction while the other is in danger of extinction. Two heroes from these opposing factions embark on a conflict path that will determine the fate of their families, peoples and countries. With computer games, people live fantastic adventures in other worlds without leaving their homes for years. Warcraft, on the other hand, brings one of these adventures to the big screen.
---
15) The Chronicles of Narnia – The Chronicles of Narnia (2005-2010) | IMDb: Average 6.0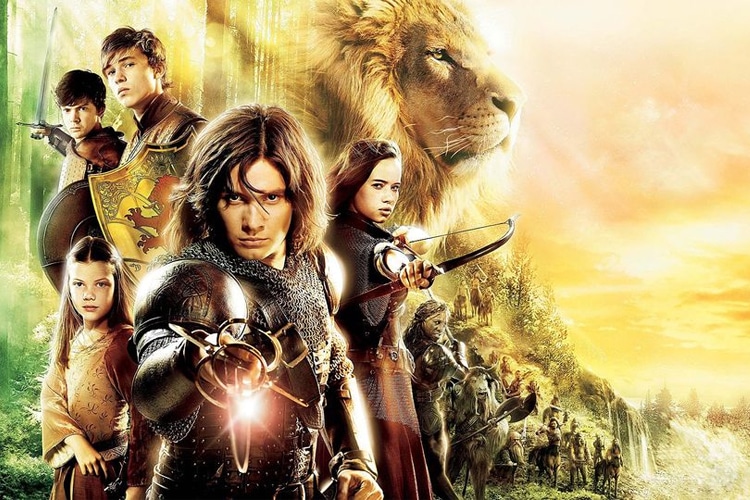 Directors: Andrew Adamson, Michael Apted
Cast: Tilda Swinton, William Moseley, Ben Barnes, Skandar Keynes
The films, which were adapted to the cinema in 3 separate films, are actually a series of 7 books. The Pevensie family has to leave their home due to the war and they live with a professor. One day, while they were playing hide and seek, Lucy, the youngest of the four siblings, slips into a closet and opens the doors to a whole new world.
Narnia is a place full of strange but unique creatures. Although the films received criticism when they were first released, their value was appreciated later. Thanks to you, you enter such a beautiful universe that it is impossible not to want to go through the screen you are watching and be a part of that world.
It was announced that he would continue the film trilogy with The Silver Chair, but then Netflix announced that it had acquired the broadcast rights to Narnia. It was also mentioned that different movies and TV series could be shot. We hope to receive news on this subject as soon as possible.
---
14) Star Wars Series (1977-2019) | MDb: Average 7.0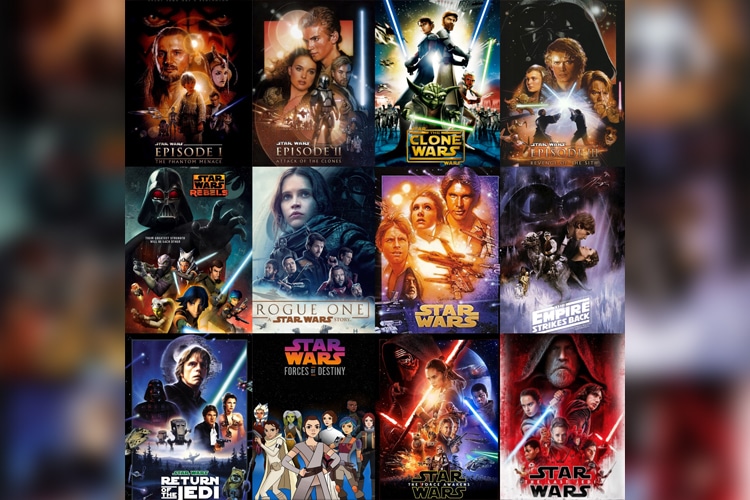 Directors: George Lucas, Irvin Kershner, Richard Marquand, JJ Abrams, Rian Johnson, Gareth Edwards, Dave Filoni, Ron Howard
Cast: Carrie Fisher, Mark Hamill, Ewan McGregor, Liam Neeson , Natalie Portman, Hayden Christensen
Star Wars series , is a fictional universe and brand made by George Lucas, which developed its reputation in comic books, computer and console games, television productions and similar branches in the following years. In a universe that exists in a fictional galaxy; While many different alien races are depicted, there are often robots that follow the orders of their owners.
Believing that it covers the whole universe and giving many talents to the person who has it" Strength It was bestowed upon certain individuals in the Galactic Republic. To those who use this power for good, Jedi ", also to those who use it for malicious purposes " Sith " is named. In the movies, the struggle of the Sith and Jedi warriors, who are determined to take over the galaxy, are told.
---
13) The Neverending Story (1984) | IMDb: 7.4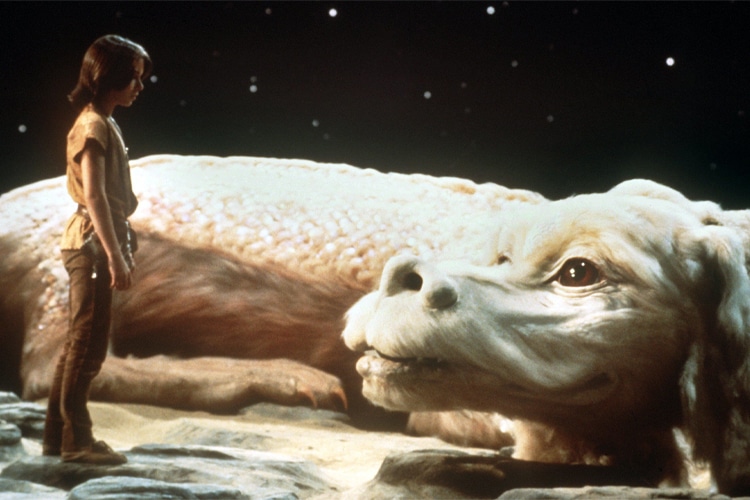 Director: Wolfgang Petersen
Cast: Noah Hathaway, Barret Oliver, Tami Stronach, Gerald McRaney
Bastian is a young boy who leads a dark and dreary life, being challenged by school bullies. Again, one day, while escaping from these bullies, he takes refuge in a bookstore. While examining the books here, he starts a conversation with the old bookstore. As they talk, the bookstore mentions an old book, but warns Bastian that the book is dangerous. But when it comes to fantasy adventure movies, these warnings never rest.
Bastian has a lot of curiosity about the book, so he takes the book with permission and starts reading it in the attic. However, she takes a dive into the mysterious world of Fantasia, which she needs help getting rid of. The film is a German-US co-production. We can say that it ranks first in successful children's stories. An excellent movie that you will want to sit down with your family and dive into its world!
---
12) Jumanji: Welcome to the Jungle – Jumanji: Wild Forest (2017) | IMDb: 6.9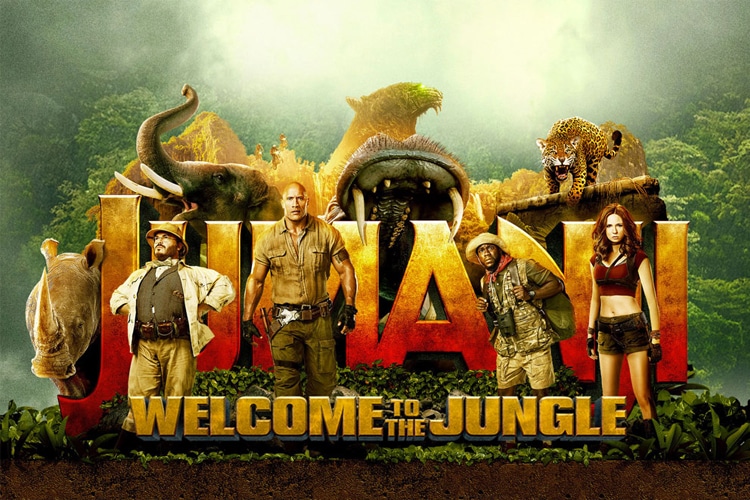 Director: Jake Kasdan
Cast: Dwayne Johnson, Karen Gillan, Kevin Hart, Jack Black, Nick Jonas
family movie of the 90s jumanji returned to the big screen. Four unlikely friends find an old game console while they're in after-school detention. The friends, who start to examine the game with excitement, suddenly find themselves in the world of the game, in the body of the characters they have chosen.
In order not to be trapped in the game forever, they have to successfully complete the tasks given to them. In the game, they will meet another character who needs help and change his life.
A new one was added to the film, which includes many stars, in 2019. This movie is also called Jumanji: The New Level. We definitely recommend this adventure, where you will be immersed in the game while watching the movie.
---
11) What Dreams May Come – The Power of Love (1998) | IMDb: 7.0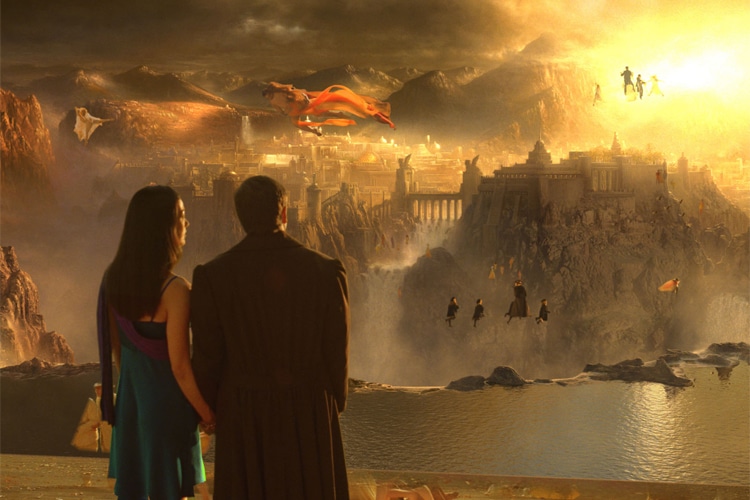 Director: Vincent Ward
Cast: Robin Williams, Cuba Gooding Jr., Annabella Sciorra
Chris and Annie are a very in love couple made for each other. They live happily in their own world. One day, a traffic accident changes their whole life. They lost their children in this accident. After this great pain, Chris will do his best not to lose Annie because of the pain they experienced.
However, Annie thinks that they can't get out of this well and makes Chris share in her own depression. One day, Chris also dies and Annie, unable to stand the pain, takes her own life. With a great love for his girlfriend, Chris will be with Annie at any cost. Thereupon, he leaves Paradise and embarks on a journey to Hell.
---
10) Snow White and the Huntsman – Snow White and the Huntsman (2012) | IMDb: 6.1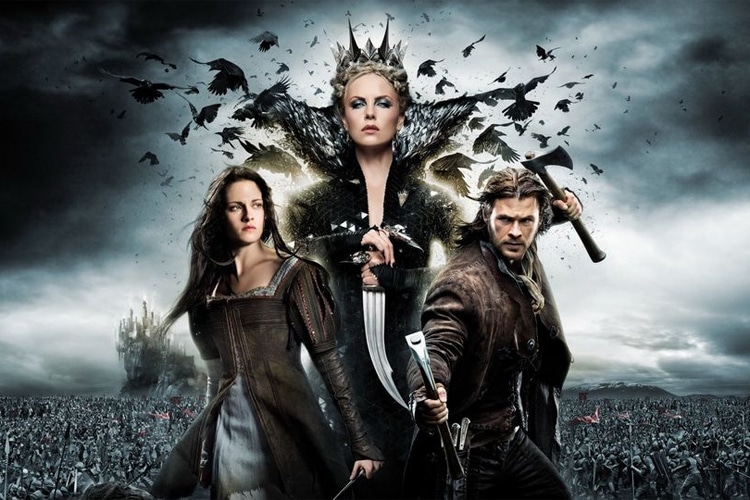 Director: Rupert Sanders
Cast: Kristen Stewart, Chris Hemsworth, Charlize Theron , Sam Claflin
As in the story, the evil queen wants to kill the only person who is more beautiful than herself, namely Snow White, on the words of her mirror. He forcibly recruits a skilled hunter for this. But what he doesn't know is that Snow White was chosen to save humanity from darkness.
When the hunter refuses to kill himself, Snow White receives martial arts training from him. The princess now has the power to save her people from the darkness. The film is the first feature film of commercial film director Rupert Sanders and is a very successful production. Its cast includes Kristen Stewart, Charlize Theron and Chris Hemsworth.
---
9) Nobody – Mr. Nobody (2009) | IMDb: 7.8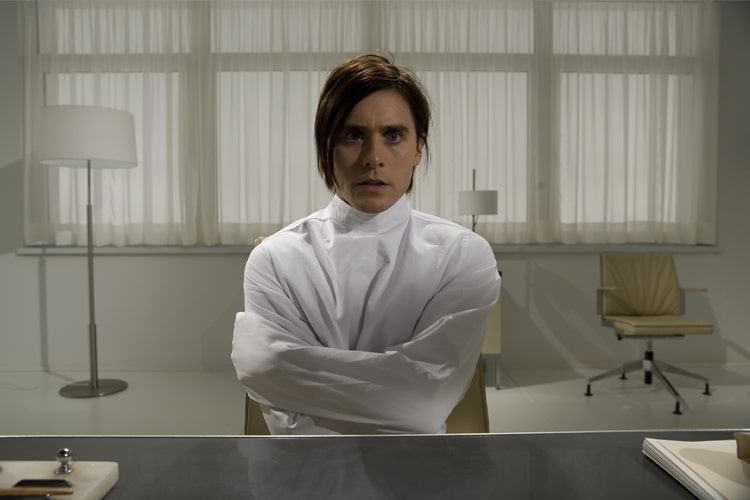 Director: Jaco Van Dormael
Cast: Jared Leto, Diane Kruger, Sarah Polley, Rhys Ifans
An excellent film about how our choices determine our lives. In the year 2092, Nemo, the last mortal human, is now on his deathbed. While here, he remembers his youth and standing on a platform. The train is about to leave and she is thinking about whether she should go with her mother or stay with her father.
This decision means an infinite number of results, many planets and women to love. This feature-length and professionally staffed film of ours was highly acclaimed in the year it was released. The director of the movie also said about the movie: A truly high-budget experimental film about the endless possibilities anyone can face. " he said.
---
8) Pan's Labyrinth – Pan's Labyrinth (2006) | IMDb: 8.2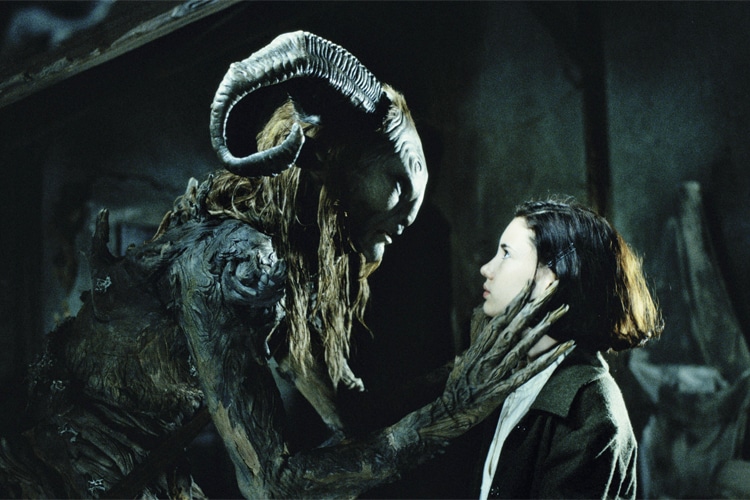 Director: Guillermo del Toro
Cast: Ivana Baquero, Ariadna Gil, Sergi Lopez, Maribel Verdu
Our ten-year-old little girl Ofelia has to move to a new house due to the work of her mother and stepfather. This little girl's only escape from the evil around her is her imagination. One day, he discovers a mysterious labyrinth in the garden behind his house.
Pan, the creature living in the labyrinth, tells Ofelia that she is actually a princess, but that she must complete three missions to prove her loyalty. If she fails, she will not be a real princess and she will never see her real father, the King. This work, which received a standing ovation at the Cannes Film Festival the year it was released, successfully presents the narrative of the war through the eyes of children.
---
7) Life of Pi – Life of Pi (2012) | IMDb: 7.9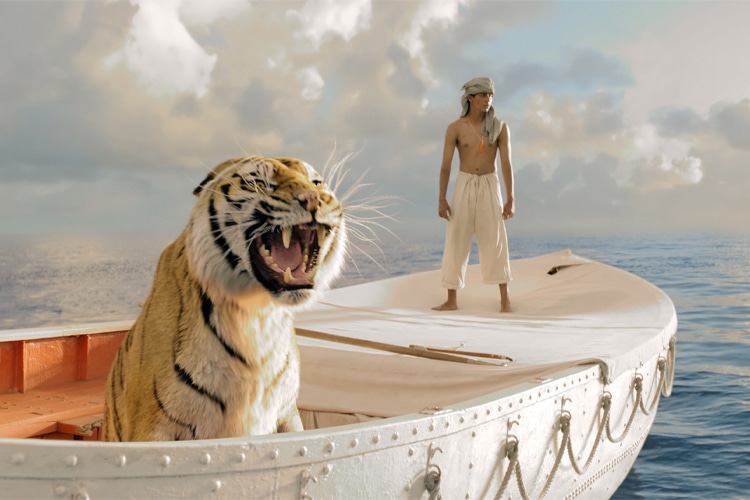 Director: Ang Lee
Cast: Irrfan Khan, Suraj Sharma, Adil Hussain, Taboo
A ship sailing from India to Canada tragically sinks. A lifeboat is stuck in the middle of the Pacific Ocean. The survivors on the lifeboat are a hyena, a broken-legged zebra, an orangutan, a three-hundred-pound Bengal tiger named Richard Parker, and a 16-year-old Indian boy named Pi. Pi's family died on the sinking ship.
Trying to survive with his crew in the middle of the ocean, Pi manages to survive without falling victim to the food chain with his vast knowledge of zoology and sharp intelligence. Finally, he was left alone with the Bengal tiger. Will she be able to complete this journey without feeding herself to him? Will they finally be able to reach the enchanted island? If you like fantasy adventure movies, we recommend that you do not waste time to find the answers to these questions.
---
6) Harry Potter Series (2001-2011) | IMDb: Average 7.0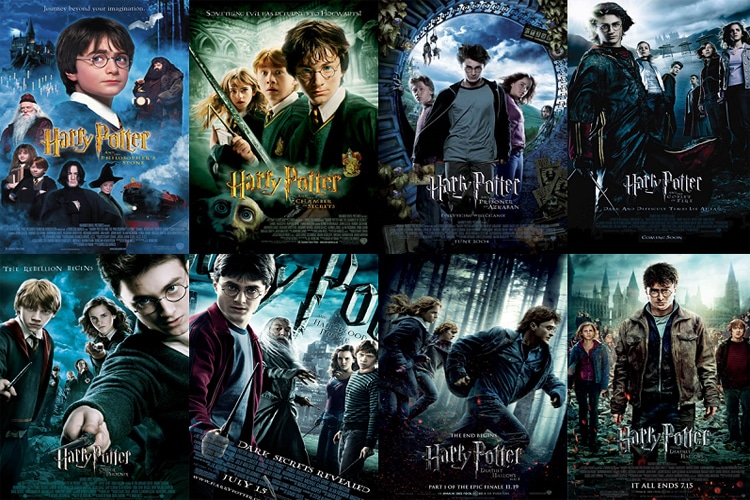 Directors: Chris Columbus, Alfonso Cuaron, Mike Newell, David Yates
Cast: Daniel Radcliffe, Emma Watson, Rupert Grint, Alan Rickman, Dame Maggie Smith
A series of books and movies that occupied the childhood and perhaps adulthood of almost all of us for a long time. Especially the last two movies were so action-packed that there was no need to even write the name of the movie on the posters. chosen child Harry Potter , with his friends, is trying to save the wizarding world by destroying Voldemort and his followers, who have fallen like darkness over the wizarding world. The author of the books, JK Rowling, also penned the script for the Fantastic Beasts series in 2016. A total of 5 films are planned for the series.
---
5) Alice in Wonderland – Alice in Wonderland (2010) | IMDb: 6.4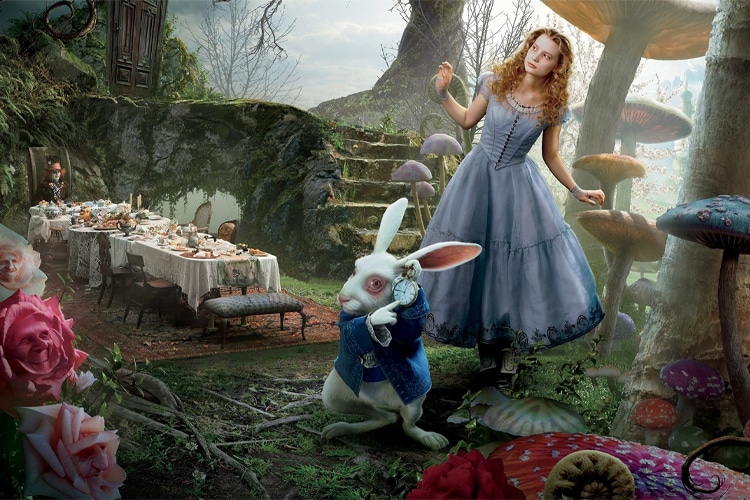 Director: Tim Burton
Cast: Johnny Depp, Helena Bonham Carter, Anne Hathaway, Mia Wasikowska
Alice Kingsleigh is a 19-year-old girl suffering from a recurring nightmare and dealing with the loss of her father. While trying to escape from an invitation, he sees a rabbit in a blue vest and starts following him. He sees the hole the rabbit has entered and goes to him and accidentally falls into it.
Crossing into a forest from here, Alice encounters the White Rabbit, Dormouse, Dodo, Talking Flowers, and Tweedledee and Tweedledum. All wonder if This Alice is the right Alice. Then the group becomes captive of the Red Queen. What is expected of Alice is to kill the Jabberwocky and ensure that the White Queen comes back to the throne. Will he be able to do this? A second film was also shot in 2016.
---
4) Avatar (2009) | IMDb: 7.8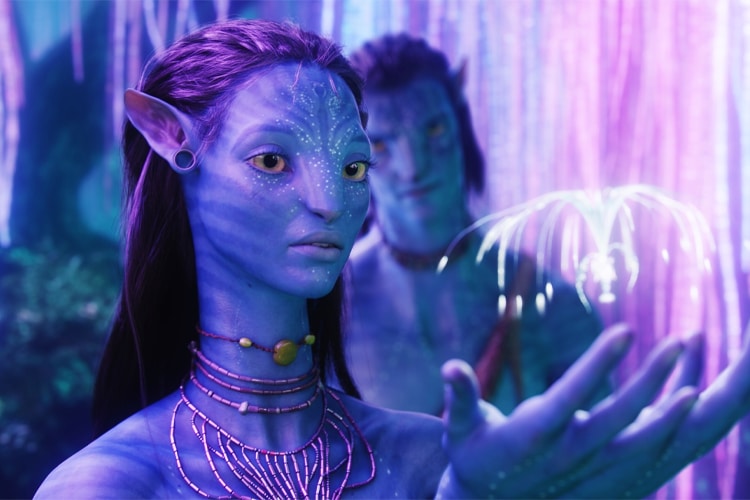 Director: James Cameron
Cast: Sam Worthington, Zoe Saldana, Sigourney Weaver
Having lost his older brother in a theft, Jake Sully takes charge of a distant planet called Pandora. There is a people called the Na'vi, who are becoming extinct. A military company to scrutinize the life and genre here Avatar started a program called In this way, Jake mingles with the people as one of them and integrates with nature.
But he later learns that the purpose of the quest is not good for the Na'vi people. At the same time, Botanist Dr., who voluntarily participated in this task. Together with Grace Augustine, they decide to protect the public against the evil intentions of their own people. The budget of the movie is quite high. Avatar, the favorite of the list of fantasy adventure movies, will continue its journey to the big screen. The second Avatar movie is expected to be released in 2022.
---
3) The Matrix Series (1999-2003) | IMDb: 8.7, 7.2, 6.7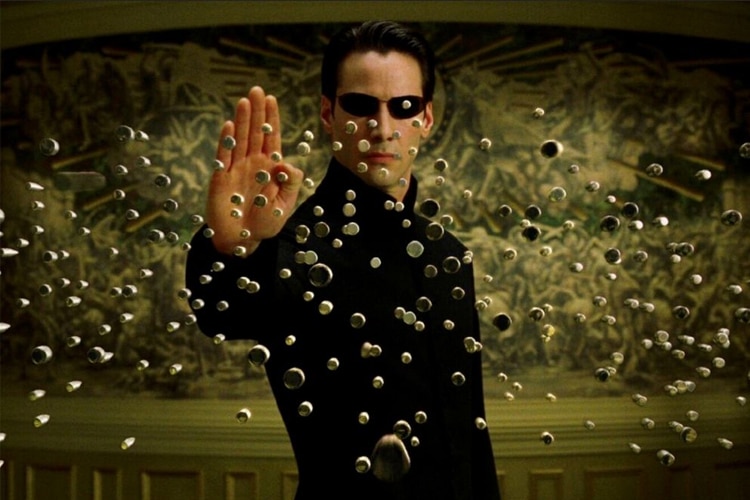 Director: Lana & Lilly Wachowski
Cast: Keanu Reeves, Hugo Weaving, Laurence Fishburne, Carrie-Anne Moss
Let's start with the good news first. This series, which takes everyone who watches it to a completely different reality, will be released in 2021. Another movie is being added! So what was the subject of The Matrix? Working at a good software company, Thomas spends his days researching and hacking the Matrix under the pseudonym Neo at night.
Later, he meets Neo and Morpheus and learns that the world he normally lives in is just a simulation running in his own brain. He joins Morpehus and his team to get himself out of this situation and our adventure begins.
---
2) Green Mile – Green Mile (2000) | IMDb: 8.6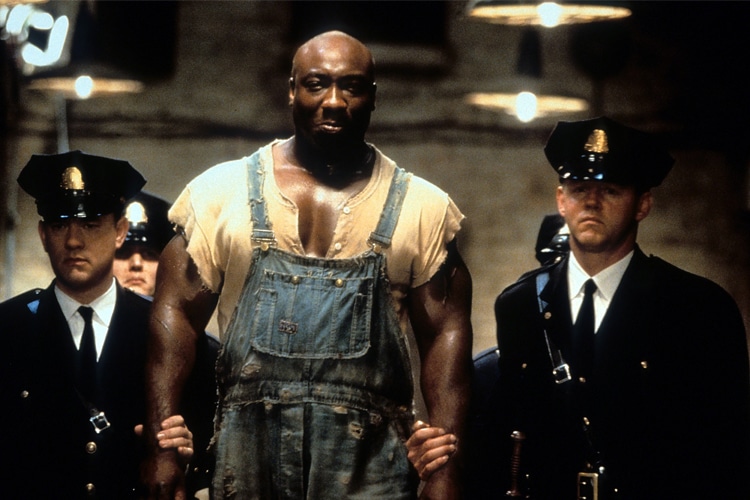 Director: Frank Darabont
Cast: Tom Hanks , David Morse, Michael Clarke Duncan
Miracles can happen in unexpected places and in unexpected ways. Even in Cold Mountain Penitentiary death cells… John Coffey is a prisoner who can perform extraordinary miracles. Famous actor Tom Hanks (Paul Edgecomb) is a prison guard who works in this prison and whose job is to transport death row inmates on their final journey.
Meeting with Coffey, Paul will witness and be fascinated with the miracles he has created day by day. Adapted from the book of the same name by Stephen King, this movie is an emotionally charged film that blends death, illness and the extraordinary events that take place within them.
---
1) The Lord of the Rings Series (2001-2003) | IMDb: 8.8, 8.7, 8.9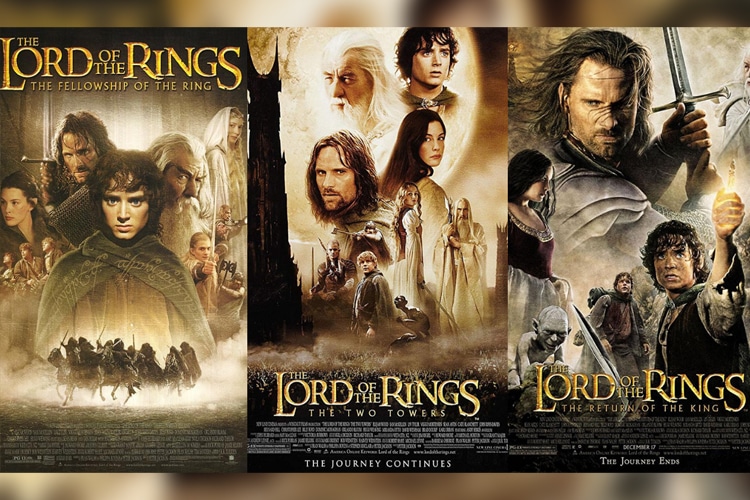 Director: Peter Jackson
Cast: Viggo Mortensen, Ian McKellen, Elijah Wood
Lord of the Rings series We can say that it is a must in the list of fantasy adventure movies. The magnificent Middle-earth created by JRR Tolkien, with its characters, comes to life thanks to these films. The journeys of Frodo and Sam with the One Ring, and the war of Gandalf, Aragorn and others against Sauron, inspire us in our own lives as well. Throughout this epic three-film saga, we follow the battle of darkness and light from a perspective we've never seen before.
---
This post is also available in: Türkçe