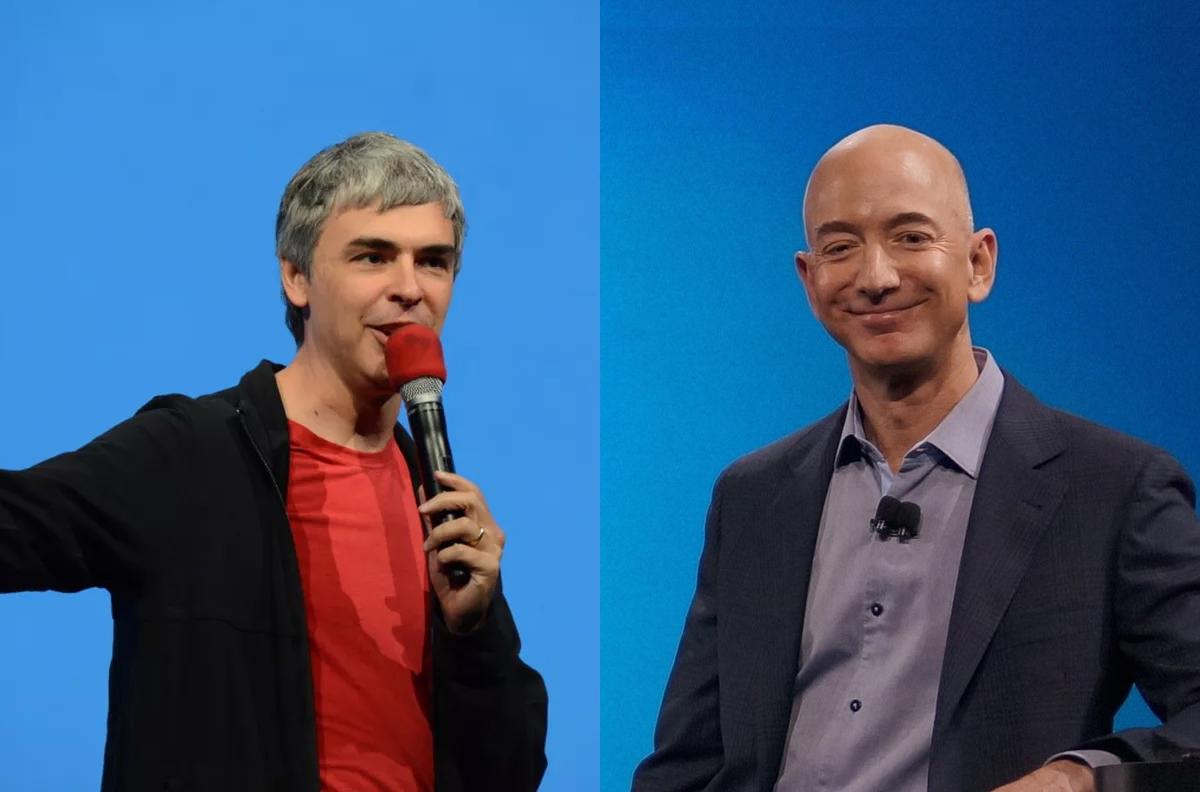 Maria Montessori (1870-1952), Italy's first female doctor, pedagogue and professor of anthropology, developed at the turn of the century a pedagogy that maximally suited each child's individuality. This pedagogy was appropriate to the child's individual skills and interests, individual learning pace and character traits.
Famous People with Montessori Education
Katharine Graham: owner and editor of the Washington Post
Jacqueline Bouvier Kennedy Onassis: first lady and editor
Sean 'P.Diddy' Combs: musician, producer and businessman
Gabriel Garcia Marquez: Nobel laureate of letters
Jeff Bezos: Founder of Amazon
Larry Page and Sergey Brin – Google Founders
Prince William and Prince Harry: British royalty
T. Berry Brazelton: renowned pediatrician and author
Julia Child: celebrity chef and writer
:Melissa and Sarah Gilbert: actors
Marc Zuckerberg: Founder of Facebook
Jimmy Wales: Founder of Wikipedia
Helen Hunt: Academy Award Winning Actress
Beyonce Knowles: 16 Grammy Award Winning Singer
Joshua David Bell: American Violin Virtuoso
Dakota Fanning: Actress
Helen Keller: The First Blind and Deaf Person to Have a Bachelor's Degree
Alan Rickmen: Actor
Yo Yo Ma: Musician and Writer
Stephen Curry: Basketball Player
Friedensreich Hundertwasser: Austrian painter and architect
Taylor Swift: Grammy-winning singer
Melissa and Sarah Gilbert: Actors
Julia Child: Celebrity Chef and Author
Sean 'P.Diddy Combs: Musician, Producer, and Businessman
Jacqueline Bouvier Kennedy Onassis: First lady and editor
Steve Wozniak: co-founder of Apple
Henry Ford: The man who built the first car
Lea Salonga: Actress and Musician
Will wright: designer of The Sims game
Berry Brazelton: Successful Pediarist and Author
Stephen J. Cannel: TV writer, producer and director
George Clooney: American producer, director and actor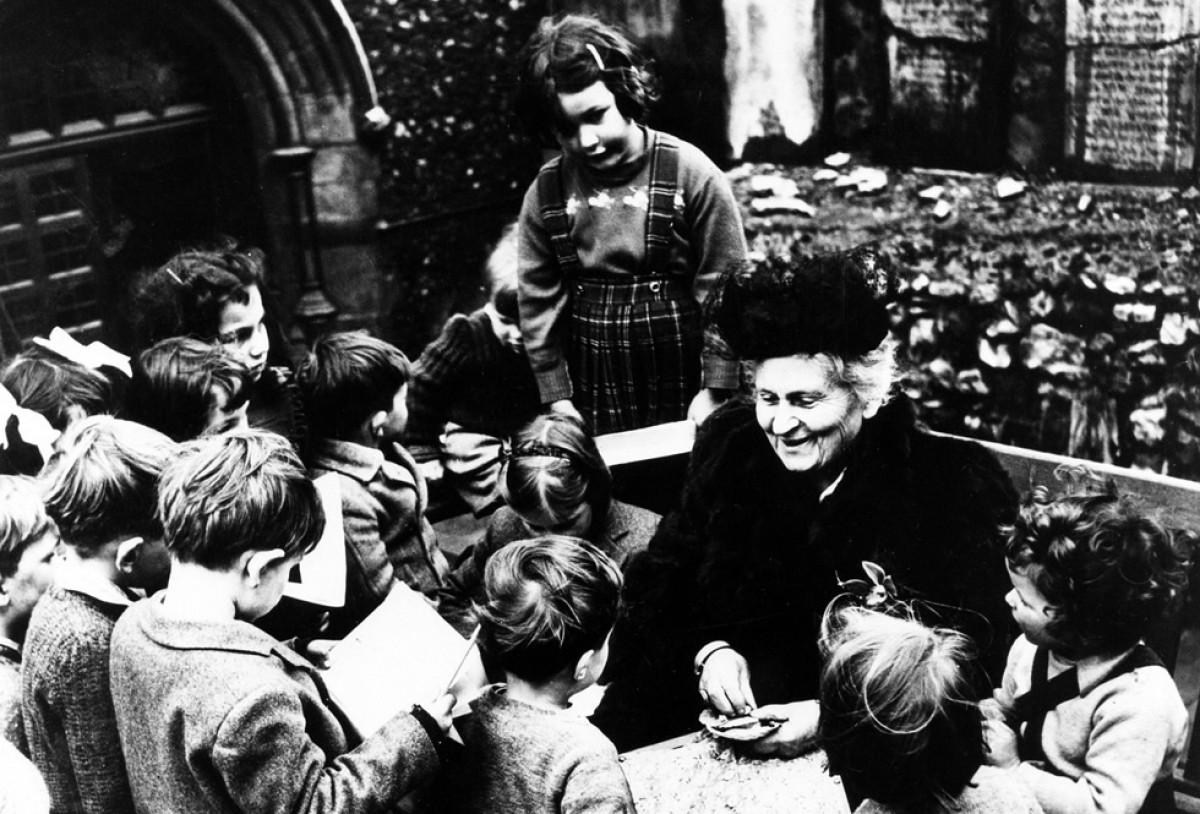 Montessori judged that mental deficiency was often a pedagogical problem during his leadership of the new orthophrenic school in Rome in 1899, to which all children with mental retardation were sent.
He found the information he sought on the education of the mentally handicapped in the work of Itard and Séguin and developed his own method based on these methods. A group of disabled children he trained performed close to normal children in state qualification exams.
Everyone was happy with this success, but Dr. Montessori was so impressed with this that she tried to understand how healthy children with normal intelligence levels could be so unstable as to be mistaken for children with disabilities.
---
Montessori establishes his first school on January 6, 1907: Casa dei Bambini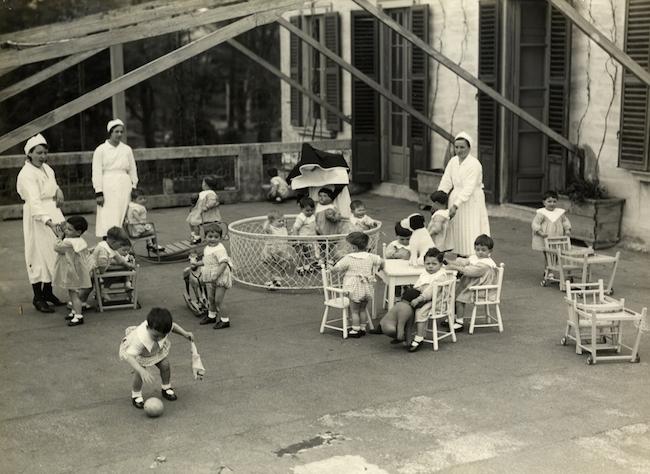 Maria Montessori, with her observations in the first children's house "Casa dei Banbini" in 1907, in her studies on non-disabled children; He determined what the children liked and what they did not like.
Maria Montessori children;
– from awards,
– from penalties,
– adult programmed education,
– from toys,
– from sweets,
– from the teacher's desk,
– observed that they did not like group lessons.
But their
– free choice,
– from their own control of their mistakes,
– from moving,
– from silence,
– establishing social relations by themselves,
– the environment is tidy and clean,
– from a discipline based on free activity,
– without reading and writing without books
– observed that they like repetition of exercises.
---
He established the education system based on children.
When this education system is compared with other education systems; It is an education system where, thanks to the opportunities provided to children, their own choices replace the encouragement of the educator and the mistakes that are the result of their own actions can be controlled.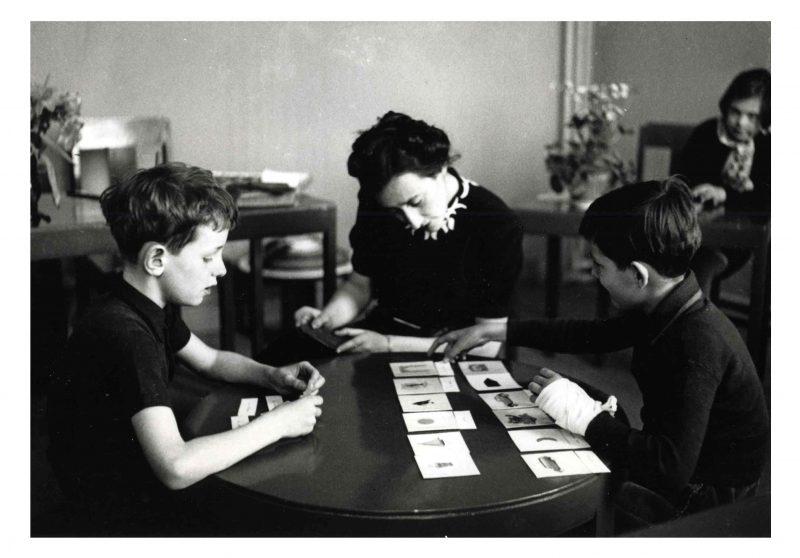 Montessori education basically focuses on the formation of personality.

Maria Montessori expresses this clearly as follows:
"In education, not the method, but the human personality should be taken into account."
– A child is special, unique.
– It is a unique entity.
– The child absorbs the material world around him and shapes the model of the person he will raise in the future.
– "The child is the architect of the people." These architects unconsciously try to improve themselves in line with their own rhythms by following their inner construction plan.
– Adults cannot influence this development because they do not know the construction plan. However, an adult's untimely intervention can either destroy this construction plan or steer it in the wrong direction.
– One of the cornerstones of Montessori Education is the prepared environment. Children independently choose from the surrounding Montessori materials according to their individual interest and inclination.
– Children are given the opportunity to repeat as many times as they want. The early learner will be able to move on to a new work because everyone has a different rhythm in learning.
– Error control in materials occurs when the child finds his own mistake. No need for warning, approval or correction from anyone else. It allows it to self-correct. Thus, independence from the adult occurs naturally.
– In order to ensure that the child grows up with a strong character, "a kind of physical and mental hygiene" is needed. In this case, the task of adults is to awaken the talent and hidden power in the child and to support them in the development process.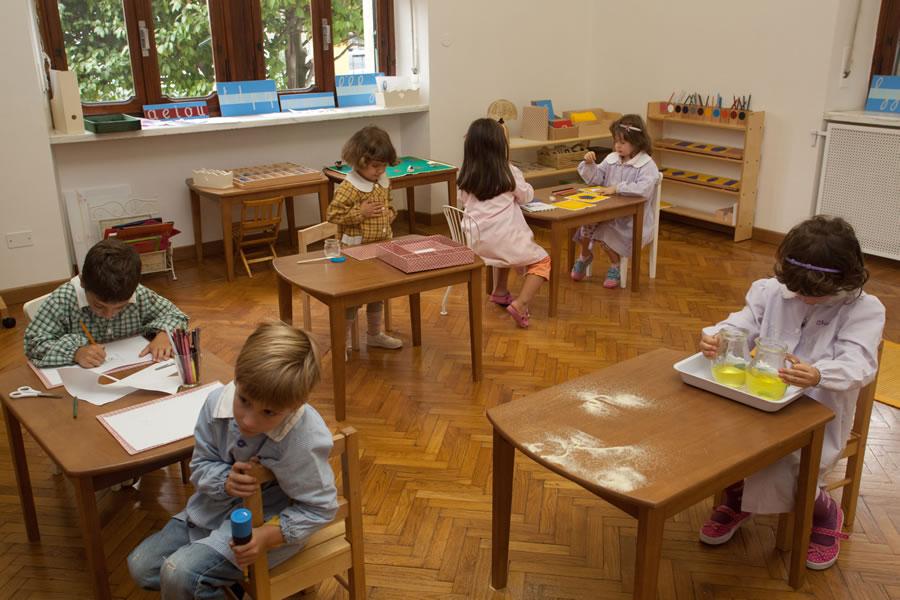 – In Montessori schools, children work with whatever material they want, whenever they want, wherever they want. Therefore, the essence of the Montessori method is an understanding of a self-generated and evolving method and system that aims to give the child freedom of movement and activity in a pre-prepared environment so that he can develop himself.
"It is an individual, fair education that allows freedom for the child to form his/her personality in an environment prepared for the child, supports the development process of his/her personality, and takes the individualization and socialization of the child seriously within his/her dignity."
---
This post is also available in: Türkçe