"Never give up. Remember, the last key on the keychain is always the key that opens the door." —Paulo Coelho
To be positive, to set goals, to never give up… I will tell you shortly about the power of these words that we hear all the time and often go in one ear and out the other. Here is the story of 63-year-old Afife Teyze, who scrapes her nails every minute of her life and shows that impossibility should not be an excuse…
---
"I could not become a teacher because of taking care of my siblings and housework at home"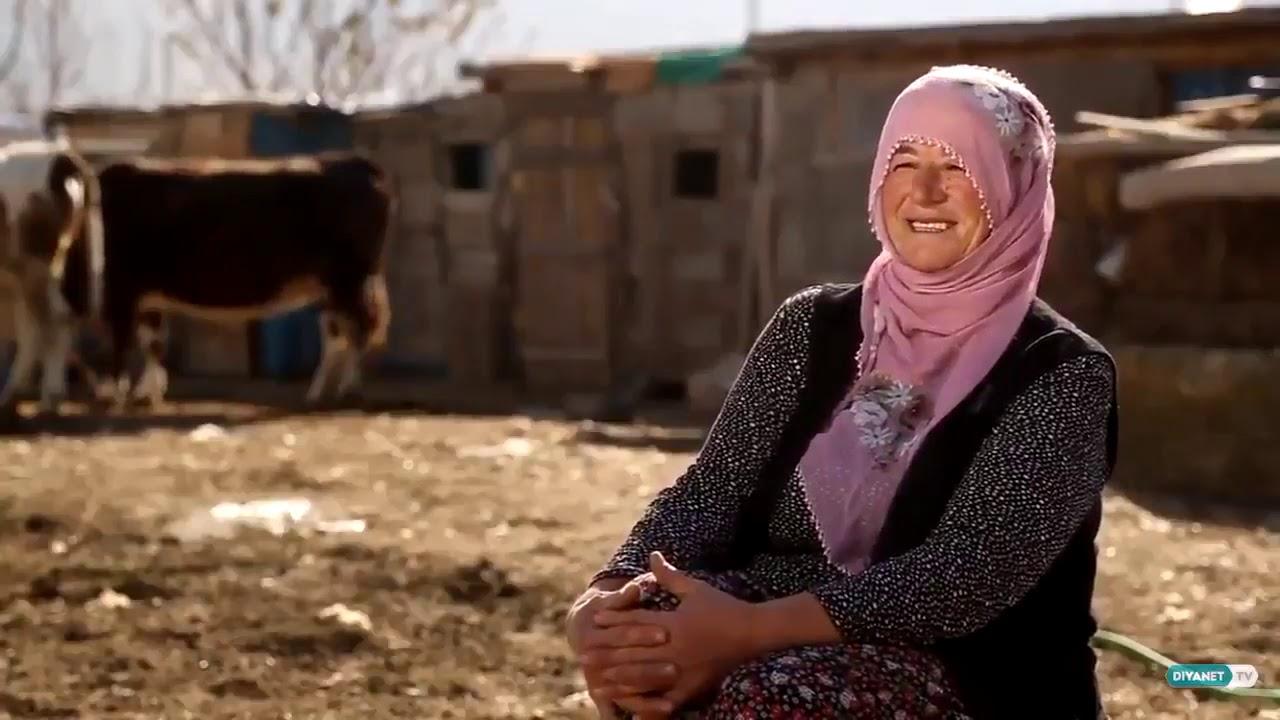 Afife Küçükbenli, who was born in the Yahyalı village of Kayseri and had a happy childhood, was a successful primary school student. Afife Teyze's mother, who wanted to be a teacher while she was studying, did not allow her to go to school due to the care and housework of her other siblings at home, so her dream of becoming a teacher unfortunately came to an end.
While she was dealing with housework and taking care of her siblings, Afife Teyze's heart was stolen by her neighbor Ahmet Küçükbenli. Long glances and secret love were prevented by Afife Teyze's mother because she was young, but when we came to 1977, they came to their senses. The couple, who has been married for 41 years, gave birth to 3 children.
---
"I started school again with my children"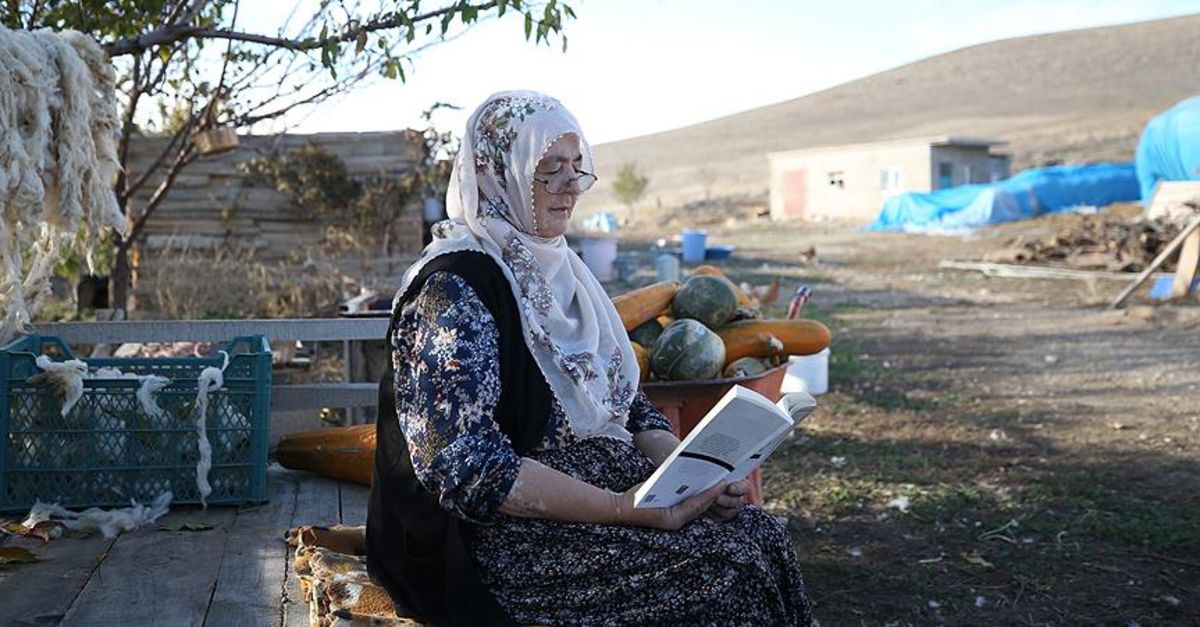 Afife Teyze, who always believed in the importance and value of reading, invested all her income in the education of her children, except for compulsory needs, and did everything in her power to help them study. All he wanted was for his children to read, and he made them love reading, so it went back to school memories. During this time, he began to read all the books he could get his hands on.
He enjoyed reading books from all kinds of literature, such as Aşk-ı Memnu, Çalıkuşu, Madonna in a
Fur Coat
, Crime and Punishment, and Plague. As he read the books, he wanted to travel the world and see the worlds in the books. After reading Miserables, he could not stand Paris, he visited in one breath without losing his excitement.
---
"After reading the books, I want to discuss them."
Afife Teyze's children buy her books all the time, but Afife Teyze not only wants to read, but also wants to discuss books after reading. He talks a lot about books on the phone with his children who are far away, and tells them about the conferences he went to.
A group of young people from Kayseri responded to Afife Teyze's call. A group of young people visited Afife Teyze, who said, "I want someone to talk to about the books I read," at her home. Young people talked to Afife Teyze about Victor Hugo's book "Les Miserables".
"I showed my children 'Look, I'm learning too' by reading books and going to conferences. I'm proud."
---
"I named my goats and sheep after my children's friends"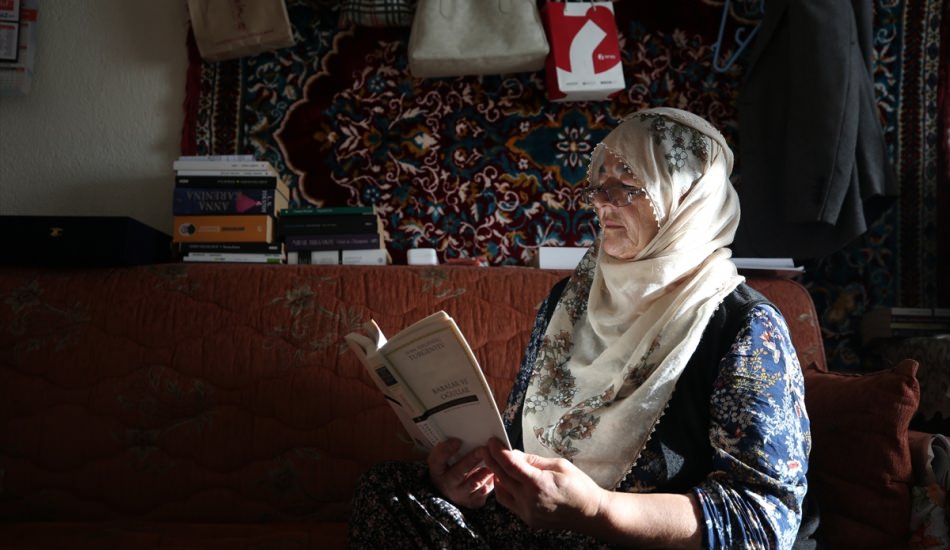 Afife Teyze, who settled in the city for her husband's job, returned to Yahyalı after her husband retired and bought a farm for herself. The couple lived without electricity and water for 3.5 years, but they never stopped fighting. Their farm, which was originally 10 sheep and 3 goats, now consists of 300 sheep, 25 goats, a lot of cows, chickens, cats and dogs.
A tradition began when her daughter's friends, who were studying in Italy, came to visit the farm. After giving the names of her daughter's friends to sheep and goats, she started to give the names of her son's friends from different countries to newborn animals. Currently, Afife Aunt, who has a name from all over the world on her farm, is traveling around the world.
---
"Coffeehouses are jam-packed with people. If people plant saplings, we will sprout too."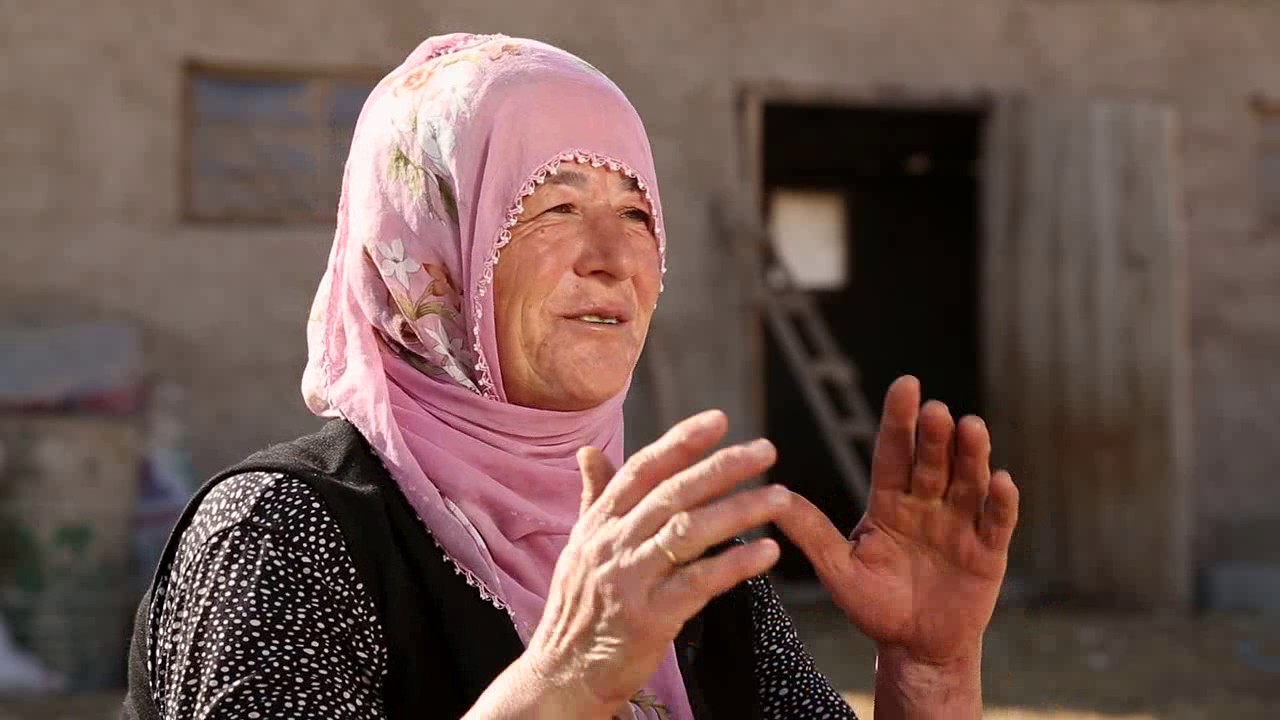 Afife Teyze, who is affected by environmental awareness as well as works of art as she sees different countries, complains that these behaviors do not exist in Turkey.
"The thing that bothers me the most in Turkey is our indifference to the environment. Chemical wastes, garbage… I called the municipality last spring, I collected a tractor packaging waste and gave it away. The slogan 'Packaging waste is not garbage' impressed me a lot. We need to understand this. This country is ours."
When she first came to the farm, Afife Teyze talked about the fact that the place where they live has turned into a land surrounded by greenery, even though there is not even a single tree, and adds that we need to have environmental awareness now.
Even though her dream of becoming a teacher was hindered when she first started, Afife Aunt, who has improved herself in every situation and created brand new worlds for her children, shows us the importance of struggle once again.
We would like to thank Afife Teyze for reminding us that we can build our own world when requested.
---
You may also be interested in these contents:
This post is also available in: Türkçe