The Harry Potter series is one of the most watched and loved movie and book series of all time. So, the childhood hero of most of us, the "boy who survived" Harry Potter , was written by whom? What has our writer JK Rowling , who created this beautiful world, encountered in life? Let's explore together.
---
Who is JK Rowling?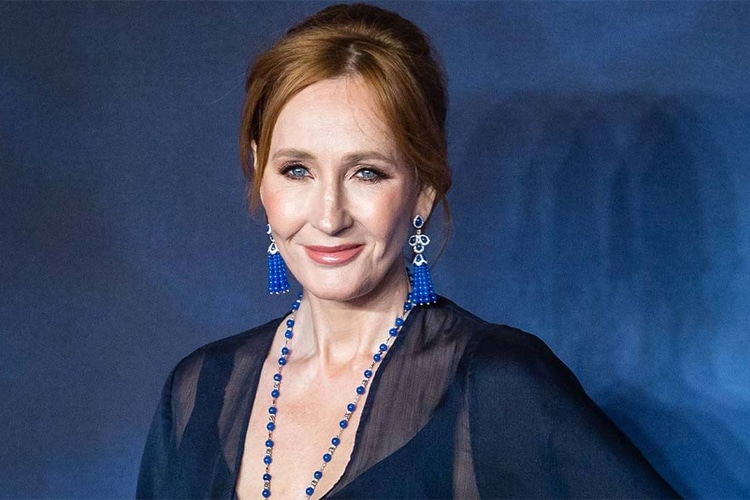 Our writer, whose real name is Joanne Rowling, was born on July 31, 1965 in a town called Yate in the United Kingdom. He studied French Language and Literature at the University of Exeter. He also received a master's degree from Edinburgh University and graduated in 1996. When she decided to become a writer, she used the name Joanne Kathleen, aka JK Rowling, to honor her grandmother.
His father was an aeronautical engineer working at the Rolls Royce factory in Bristol. His mother also worked as a science technician in the chemistry department at Wyedean Comprehensive. His mother died in 1990 from multiple sclerosis (MS). Rowling also has a younger sister named Diana.
---
Author's Books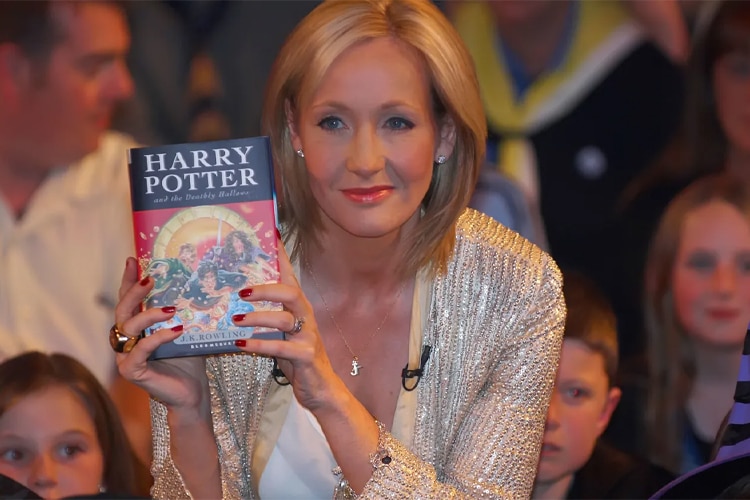 Harry Potter series:

Harry Potter and the Philosopher's Stone (26 June 1997)
Harry Potter and the Chamber of Secrets (July 2, 1998)
Harry Potter and the Prisoner of Azkaban (July 8, 1999)
Harry Potter and the Goblet of Fire (July 7, 2000)
Harry Potter and the Order of the Phoenix (June 21, 2003)
Harry Potter and the Half-Blood Prince (July 16, 2005)
Harry Potter and the Deathly Hallows (July 21, 2007)

Additional works in the series:

What are Fantastic Beasts and Where to Find them? (2001)
Quidditch Through the Ages (2001)
Stories of Beedle the Bard (2007)
Harry Potter and the Cursed Child (concept) (2016)
Short Stories from Hogwarts of Power, Politics and Pesky Poltergeists (2016)
Short Stories from Hogwarts of Heroism, Hardship and Dangerous Hobbies (2016)
Hogwarts: An Incomplete and Unreliable Guide (2016)
What are Fantastic Beasts and Where to Find them? (screenplay) (2016)
Fantastic Beasts: The Crimes of Grindelwald (screenplay) (2018)

Other books:

Empty Seat (novel) (2012)
Cormoran Strike Series
The Cuckoo (novel) (under the pen name Robert Galbraith) (2013)
Silkworm (under the pseudonym Robert Galbraith) (2014)
Career of Evil (under the pseudonym Robert Galbraith) (2015)
---
Little-Known Facts About JK Rowling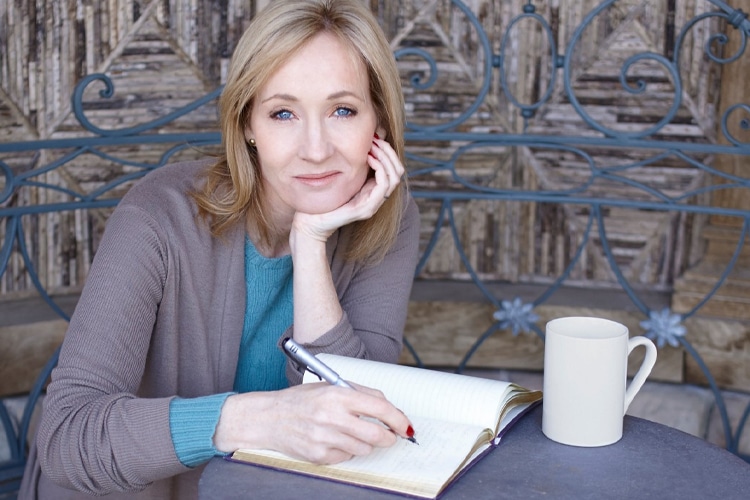 1) Ever since he was little, he loved books and wrote books. JK Rowling wrote her first story "The Rabbit" when she was just 6 years old, and her first novel at the age of 11 about the 7 cursed jewels and their owners.
---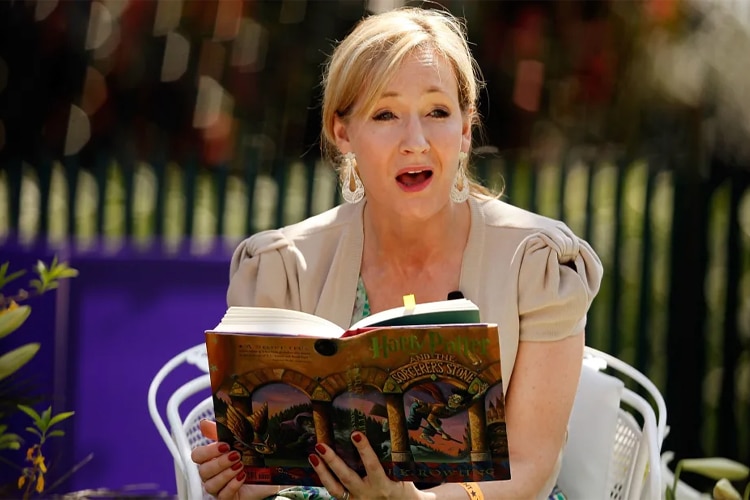 2) The idea for the Harry Potter book came to him during a 4-hour delay on his way from Manchester to King's Cross station.
---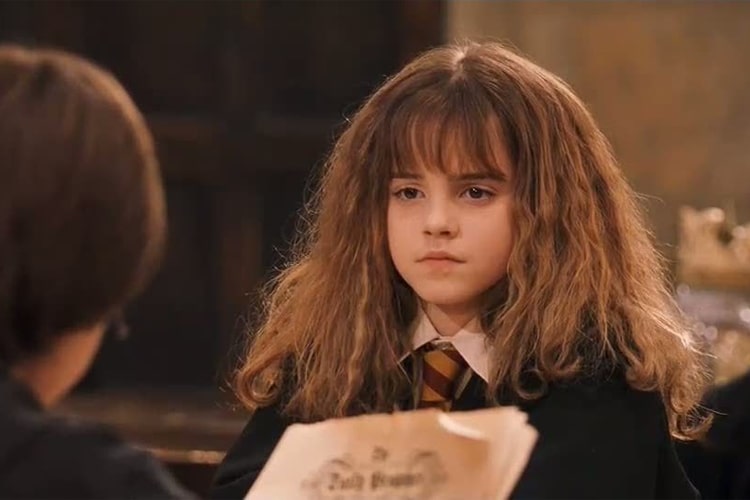 3) JK Rowling created and wrote the character of Hermione Granger, inspired by her 11-year-old self while writing the Harry Potter books.
---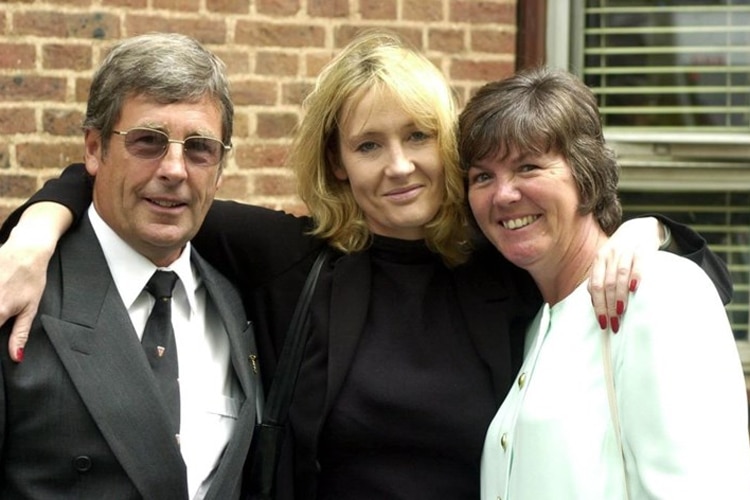 4) Rowling never had a solid relationship with her father. She is not seeing him right now. He lost his mother when he started to write the first book of Harry Potter and could not share the knowledge that he wrote a book with her. So Rowling took all the pain and sadness she felt at the time and focused it on Harry's character.
---
5) His knowledge, thanks to the department he studied at the university, also inspired the spells in Harry Potter. Most spells are made up of Latin words.
---

6) Rowling moved to Portugal and began teaching English as a foreign language to the people there. She married Jorge Arantes in 1992 and had her daughter Jessica in her arms in 1993. She had had a miscarriage before that. The couple divorced in 1993 and it was later learned that Rowling had experienced violence from her husband.
---

7) JK Rowling married a doctor named Neil Murray in 2001 and they had 2 children Mackenzie and David Murray from this marriage.
---
8) The reason she chose to honor her grandmother with the pseudonym was because of the suggestion by the editor of Bloomsbury Children's Books, who published the book, that "a writer with the obvious female name would not attract male readers".
---
9) While writing the first Harry Potter book, he was staying with his sister and had no regular income. The book was released in 1997.
---

10) In addition to our bookworm Hermione, many other characters were created by being inspired by the author's own life. For example, the character of Albus Dumbledore was inspired by one of the principals he worked with.
---

11) Rowling's parents met at King's Cross station, which is used in the book as "Transition to the Wizarding World."
---
12) The first author to become a dollar billionaire simply by writing books was JK Rowling, and she was referred to as the richest woman in the UK.
---

13) His creatures, known as dementors, also relied on his own experiences of depression and suicide.
---
14) Harry Potter was rejected by 12 publishers before it was published. When it was accepted and published, our author only received a down payment of 500 thousand pounds. They suggested that he find a second job, because children's books were making little money.
---

15) JK Rowling became the first person to win the Smarties award 3 times in a row.
---

16) In 2005, he founded an association called LUMOS . The aim of the organization is to ensure that every child in the world is adopted and does not stay in dormitories. The name "Lumos" was chosen to be a "light" for children living in dormitories and living behind dark, locked doors.
---

17) His books had only one condition when signing the movie deal; all players would be British.
---

18) Jo's favorite sport, basketball, inspired the construction of Quidditch, which we love watching. While JK Rowling was trying to decide on this name, she found the names "Snitch, Quaffle and Bludger" and the names of our magic balls were also found.
---
19) Rowling's name was removed from the list of billionaires for her donation of 160 billion in 2012.
---

20) JK Rowling also founded her digital company called Pottermore in 2012. In 2019, the name of this company was changed to Wizarding World Digital.
---
21) Due to the negative comments he made against trans people in the past years; The Harry Potter movie received many negative reactions from the cast, readers and the queer community. There were calls on Twitter not to buy his books.
---
This post is also available in: Türkçe