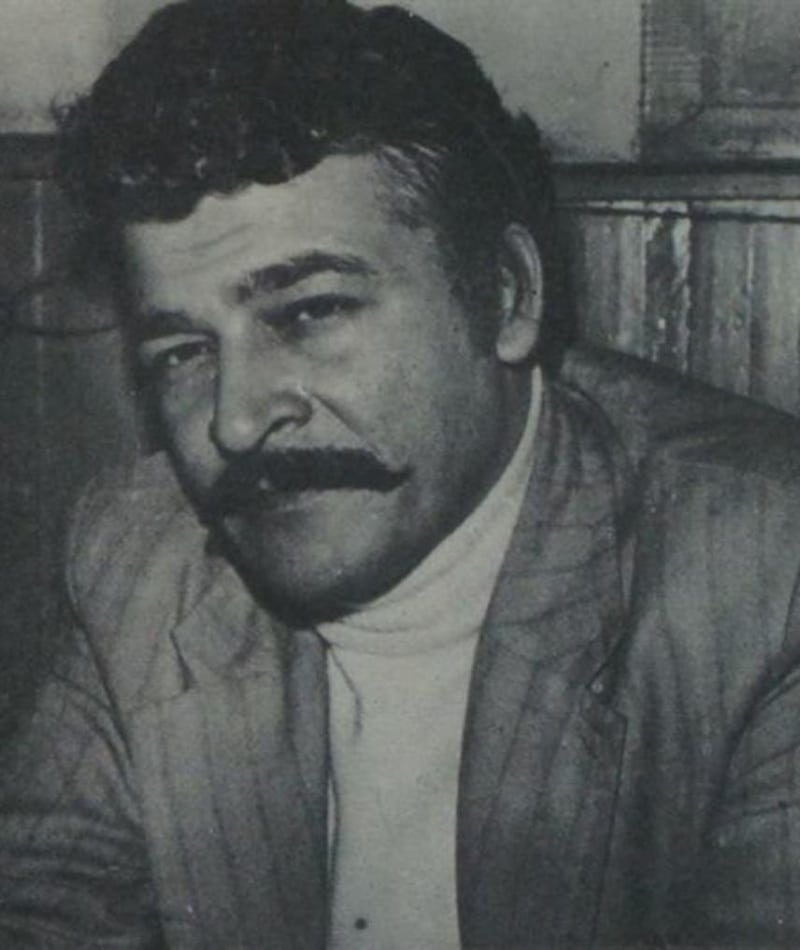 Bilal İnci , the cinematic playmaker and director, who is remembered as the "villain" of Yeşilçam films. In this content, we will take a closer look at Bilal İnci's life and career.
Bilal İnci was born on September 29, 1936 in Kozan, Adana. He spent his childhood in Çukurova Region. He studied at Izmit High School for a while. He worked in various jobs during and after high school.
He went to Germany in 1960. He married a German woman while living in Berlin. He returned to Turkey in 1966.
---
Bilal İnci and the Beginning of Yeşilçam's Career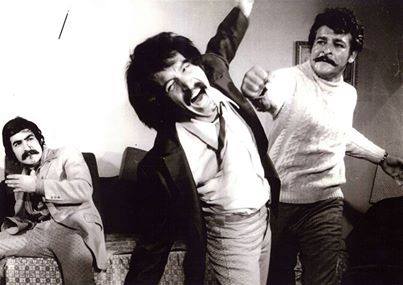 His older brother Kemal İnci, who was an assistant director at that time, said in an interview about the beginning of Kemal İnci's Yeşilçam adventure, "In 1965, when the director said, "You play too late," during a film set visit in 1965, he appears before the camera for the first time at the age of 19. When the first camera attempt in the movie he acted in resulted in disappointment, he thought that Yeşilçam would not be able to work for me, and he decided to go to Germany as a worker." in his words tells.
His main entry into the sector, after returning to Turkey, began to go to the sets with Kemal İnci. After a while, he had the chance to pass in front of the camera again from the back of the set, where he went for help. He appeared in front of the camera again for the movie "Beyond the Walls" directed by Orhan Elmas.
Bilal İnci describes those days in an interview he gave in 2003 with the following sentences:
"One day I went to the set to see my brother. It was my first time seeing such a place. When the director saw me, he immediately asked me who I was. When I told him that I was Kemal İnci's brother, he said to my brother, 'This man is young, why don't you play this man, Kemal Bey.' said. My brother immediately cut off, 'No, his job is good.' he said. At that time, cinema was a place of hunger, poverty. Most of the workers were victims. Maybe my brother protected me from falling into these situations."
He became one of the villains that the audience would curse and taunt wherever he saw them, after his films such as "Shooting in the Dark" and later "Rain of Bullets" in which he acted in 1966. With his success in the role of the villain, he became one of the names sought by the directors over time. They played the villain characters with the actor Erol Taş, who are the enemies of the leading roles. He had all the qualifications for the "villain" that cinema seeks; tall, dark, young, sharp and hard features and impressive eyes.
Bilal İnci was registered as the villain of the cinema with the 6 films he shot with Yılmaz Güney between 1969-71.
Bilal İnci was awarded the "Best Supporting Actor" award at the Golden Boll Film Festival in 1970 for his role in the movie "I gave a heart to a Turk".
---
Good Guy Playing Bad Guy Character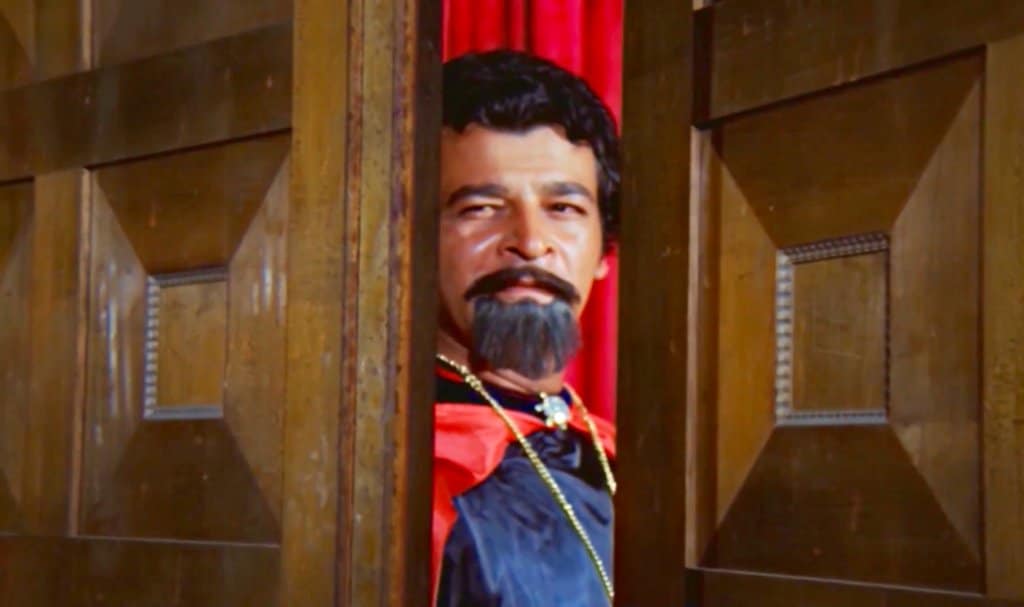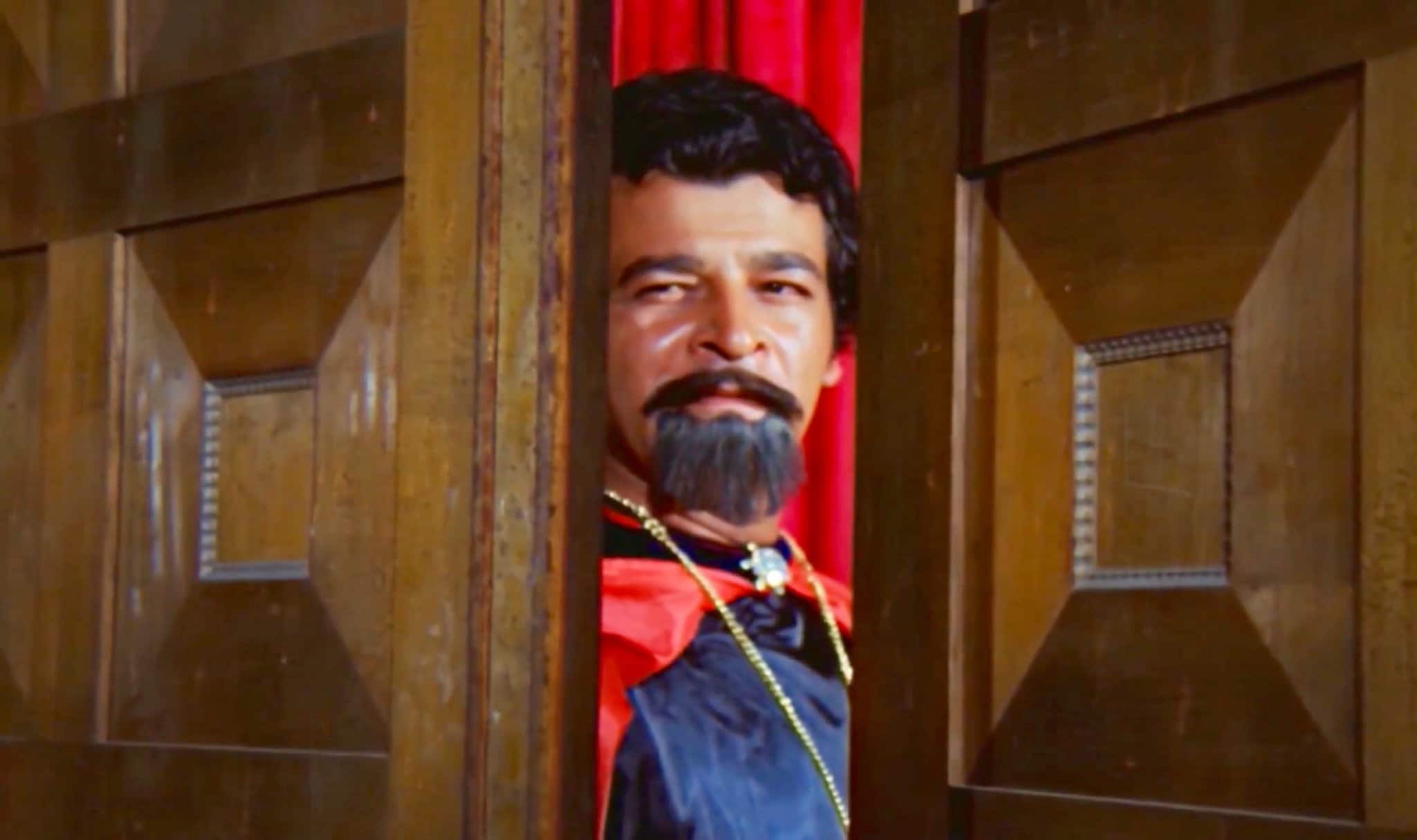 The fact that he played the villain in the movies created an impression on the society that he was a really bad person. There were times when some people who watched his movies and had this thought were exposed to his insults. In one of his memories, he mentioned that he was subjected to severe insults by someone who called phone calls and that he felt sorry for this situation.
Bilal İnci had to leave the premiere once, as a result of the audience's insults to his family and himself. From a different perspective, these situations show how good a player Bilal İnci is. They get so caught up in the role of people around them that they forget that the "bad guys" are just a role.
In time, he decided to take a break from the cinema due to the effects of these situations. He explains this decision in an interview as follows: "One day I played the role of Nikos Sampson. After shooting that movie, it would take courage to walk down the street. I put my heart into it and played it. After the movie was released, a letter came from Keçiören. The writer was hurling heavy curses. As if that wasn't enough, he even cursed my unborn child. I said that if I am giving something to my audience and they do not understand it, I will not do this profession."
Divorce Period of Bilal İnci and Perhian Doygun:
Bilal İnci and his wife Perihan Doygun, whom he was married to at that time, separated in 1978. They had children named Elif and Murat in their marriage.
As Bilal İnci's daughter, Elif İnci, has an unforgettable memory about her father, "I remember that she was very happy to be doing her job again before she died. It was also very special for me and her to work with my father in the TV series 'Deli Yürek'." use your words.
In 1978 he decided to return to Germany. He lived in Germany for 9 years. Bilal İnci returned to Turkey in 1987. He continued to take roles in films or behind the scenes, although not as much as before he left.
His older brother Kemal İnci, who made him enter the world of cinema, is as important a name as Bilal İnci. Kemal İnci has made many contributions to the cinema. We lost her older brother, Kemal İnci, in September 2018 due to a heart attack.
She acted in Bilal İnci's daughter, Elif İnci. He played the character of Samet in the movie "Selvi Boylum Al Yazmalım". In 1994, he received an award at the Golden Boll Film Festival with the film "The Root of Zıkkım".
Bilal İnci moved to İzmir in the last years of his life. He passed away in October 2005 while he was in Istanbul for a TV series shooting.
---
Movies Starring Bilal İnci ( 1 ):
1964 – 1972 years:
1964 – Beyond the Walls
1966 – Brutals
1967 – The Rich and the Vagrant
1968 – Ezo Gelin
1968 – Orphan
1968 – The Last Shot (Rain of Bullets)
1969 – Hungry Wolves
1969 – Their Punishment Was Death
1969 – The Great Oath Dursun
1969 – I Loved a Turk
1969 – Fallow Deer
1970 – White Roses
1970 – Hyena of the Seven Troubles
1970 – Tarkan: Silver Saddle
1970 – Live Target
1970 – Eagle of the Mountains
1970 – The Man with the Golden Gun
1970 – Bride Girl
1970 – Black Veil
1970 – Contract Killers
1970 – My Last Word
1970 – I Found It Myself
1970 – Tomorrow is the Last Day
1971 – The profiteers
1971 – One Day a Year
1971 – Lament
1971 – Tarkan: Viking Blood
1971 – Hey Cheerleader Five Graves
1971 – Hey Cheerleader Sartana
1971 – Five Executed Men
1971 – A Handful of Blood
1971 – Mr. Cafer is Good, Poor and Kind
1971 – Both Fight and Make Love
1971 – Here's the Camel Here's the Ditch
1971 – Murderers
1971 – No Amnesty for Traps
1971 – Black Executioner
1971 – Repent Before You Die
1971 – Coming from Exile
1971 – Three Angry Men
1971 – Poison Detective
1971 – A Traveler to Hell
1971 – Return Reşit Bey
1972 – Fatma Baci
1971 – Cemo Sorikoglu
1971 – Fear of Death
1972 – The Last Duel
1972 – Big Hit
1972 – One Love Thousand Deaths
1972 – We Love Trouble
1972 – Dadaloğlu's Revenge
1972 – Demon
1972 – Traces of Blood Covered
1972 – Black Bomb
1972 – Dogs
1972 – They Spread Death
1972 – Revenge of Battal Gazi
1972 – Orphans Barn
1972 – The Best Years of My Life
1973 – Rabia
1973 – Swamp Warbler
1973 – My Weapon Is My Honor
1973 – Lame
1973 – Hasan of Debreli
1973 – End of Blend
1973 – Windlass
1973 – Intizar
1973 – My destiny
1973 – Black Earth
1973 – Şirvan and Nazli
1973 – Shoot Order
1973 – Those Without a Future
1973 – Cruel
1973 – Eagle of the Borders
1973 – Meyro
1974 – Killing Field
1974 – Men Don't Cry
1974 – Leaning Emine
1974 – Emrah
1974 – Brutal
1974 – I'm at the bar every night
1974 – Bloody War
1974 – Black Seyit
1974 – Television Niyazi
1974 – Passion
1974 – Son of Battal Gazi
1974 – Turkish Lions
1975 – 1998 years:
1975 – Father's Son
1975 – Travelers of Destiny
1975 – Black Oath
1975 – Director's Bedroom
1975 – My Gun is Six Okka / My Gun is Six Bullets
1975 – Bahtı Black Half
1975 – Five Avrats Is Not Enough for Me
1975 – Rebellion
1975 – Sex and Blackmail
1975 – Tomorrow is Ours
1975 – Staple Bilal / Every Way is Halal to You
1976 – Man Without Tomorrow
1977 – Main Quarry
1978 – wanderer
1985 – Tatort-Zahn um Zahn
1987 – Ten Women
1987 – Shoot Your Dagger My Woman
1988 – to live
1989 – Transcendence
1993 – Rabia
1995 – Özlem…To Yesterday, Today, Tomorrow
1998 – Someone
---
This post is also available in: Türkçe