Years after a young woman is accused of lying about her rape, two female detectives investigate similar attacks. Inspired by real events.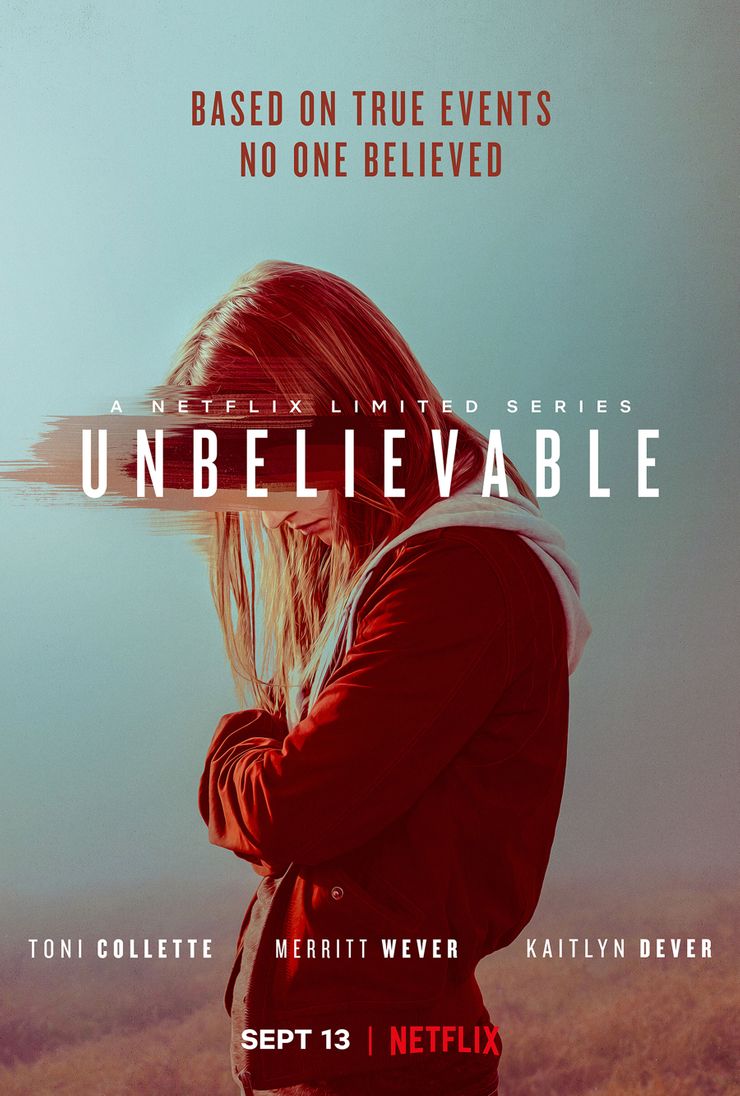 Release Date : 13 September 2019
Creator : Susannah Grant, Michael Chabon, Ayelet Waldman
Casts : Kaitlyn Dever, Toni Collette, Merritt Wever
Type : Crime, Drama
Country : USA
Duration : Avg. Episode Length 48 min – 1 Season 8 episodes in total
Original Language : English
Production Companies : CBS Television Studios, Timberman-Beverly Productions
---
Unbelievable Topic
The series is based on a true story. Marie is a young girl. She complains about had being raped. However, Marie is accused of saying that this complaint is unfounded. Two female detectives are assigned to look into this case. Is Marie telling the truth, or is she trying to deceive people?
---
Unbelievable Review and Comment
Kaitlyn Dever, the lead actress of the series, is the main reason that makes Unbelievable successful. Kaitlyn's acting is enough to turn an ordinary investigation into a great mystery. You can't help but get involved in guesses, reasoning efforts, and questioning the truth about who the culprit is. In this sense, the series manages to include its audience in the story ideally. One of our favorite points is the treatment and handling of the subject. In TV productions, serials, and movies, the psychological and dramatic wreckage of rape, a complex subject to study and talk about, is described successfully.
---
Unbelievable Points
IMDb : 8.4
Rotten Tomatoes : 98%
Metascore : 83
Google : 93%
---
Unbelievable Rewards
2020 Critics' Choice Television Award for Best Supporting Actress
2020 Peabody Award – Entertainment
---
Watch Unbelievable
This post is also available in: Türkçe