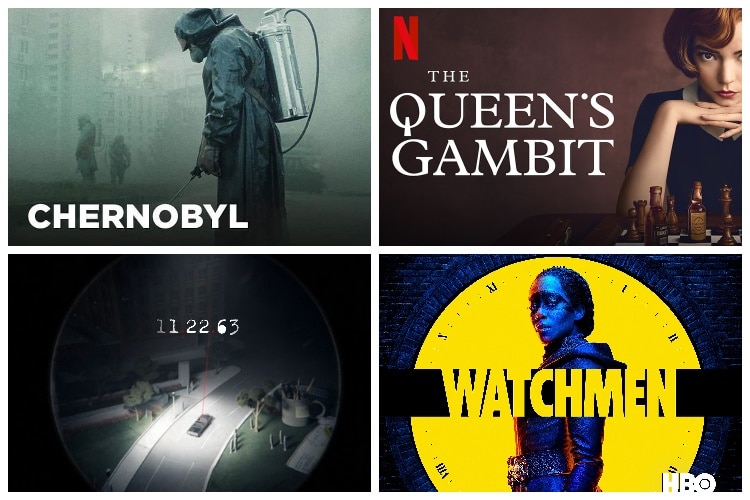 Television and streaming platforms have almost completely taken over the screen industry, and the best mini-series continue to make TV even more accessible. Without the need to invest in a long-term commitment, miniseries offer the same fast-paced storytelling, dramatic twists, and satisfying returns that traditional TV offers. The best part of what we call a mini-series is that it keeps the story short and sweet by connecting the audience from start to finish.
Keeping the story refined and exciting keeps audiences engaged throughout the entire adventure; Therefore, the best mini-series to watch in a weekend are usually only a few episodes long.
For this reason, some viewers argue that miniseries are better than traditional television, where the story can stray too far from the original concept and the beloved characters often leave too soon. We have collected the best mini-series we have chosen for you.
---
1) Sharp Objects (2018) – HBO | IMDb: 8.1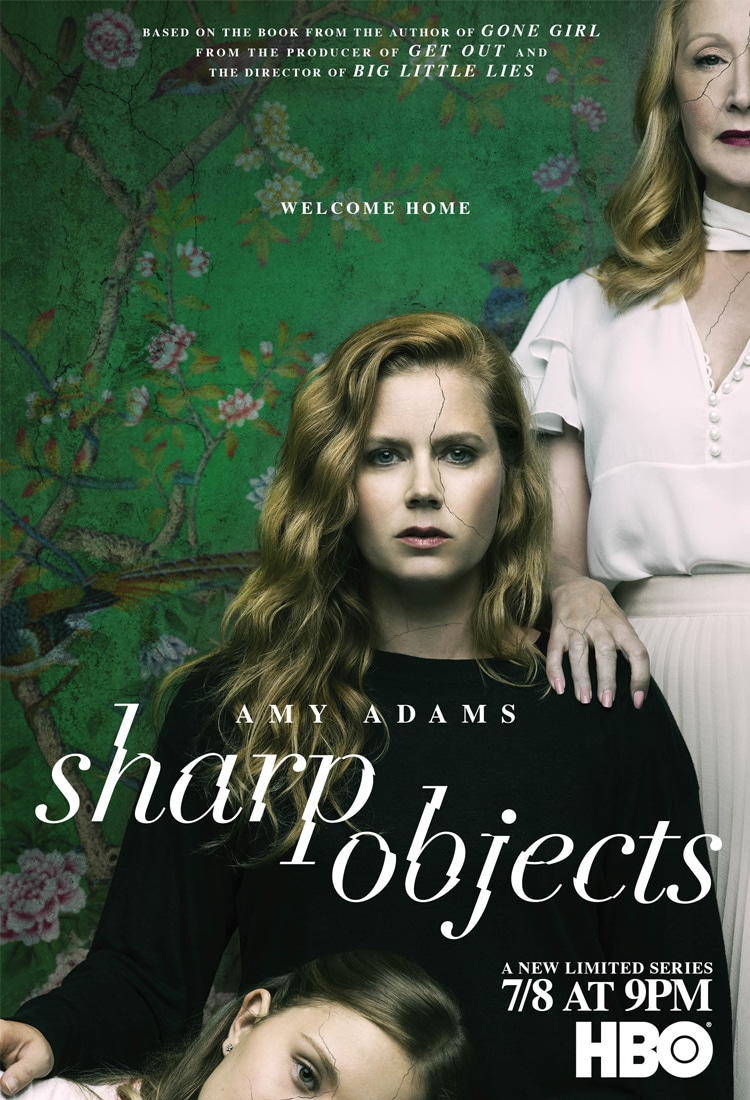 HBO continues to blast hit miniseries, especially thanks to impressive and memorable performances from some of Hollywood's outstanding actors. This is exactly what makes this series stand out. Amy Adams plays Camille Preaker, an alcoholic reporter who deals with psychological issues while investigating the murders of two girls. Meanwhile, Patricia Clarkson won the Golden Globe for Best Supporting Actress for her role as Camille's well-to-do but overbearing mother.
---
2) Chernobyl (2019) – HBO | IMDb: 9.4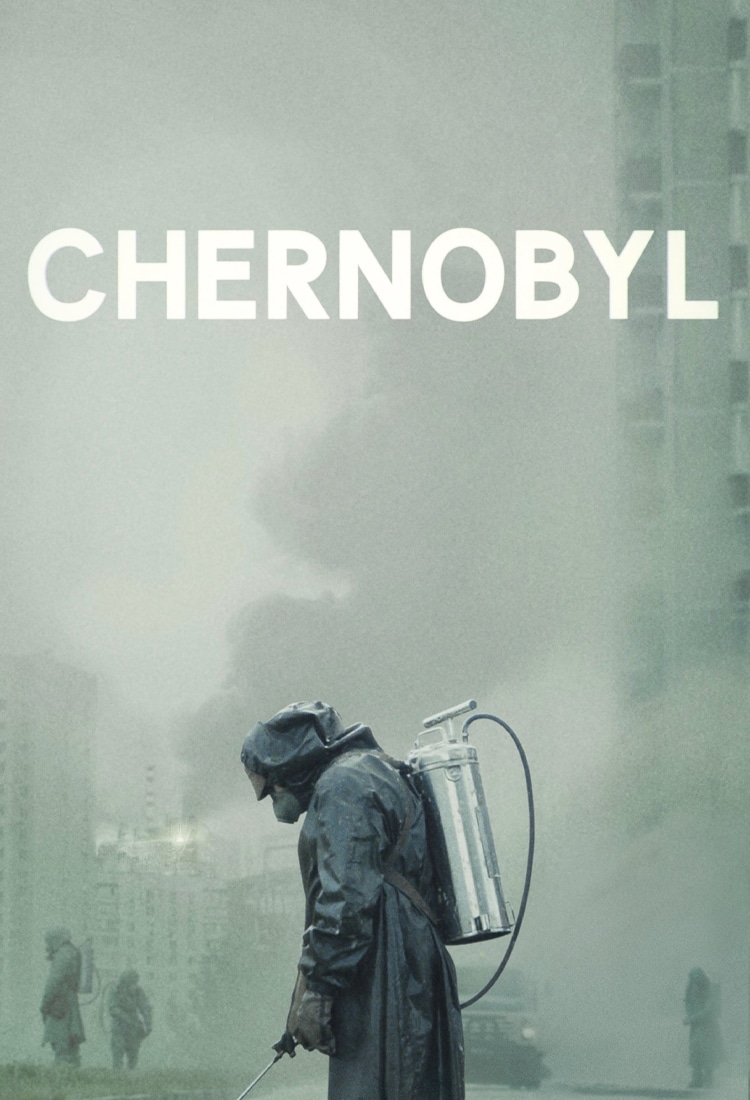 HBO won wide audience acclaim with this five-part mini-series about the 1986 Chernobyl nuclear power plant disaster. Elaborate and often graphic, the mini-series tells some of the untold stories of first responders and volunteers involved during and after the tragedy that still resonates today. The miniseries earned 19 Emmy nominations and won the Outstanding Limited Series award, among others.
---
3) Watchmen (2019) – HBO | IMDb: 8.2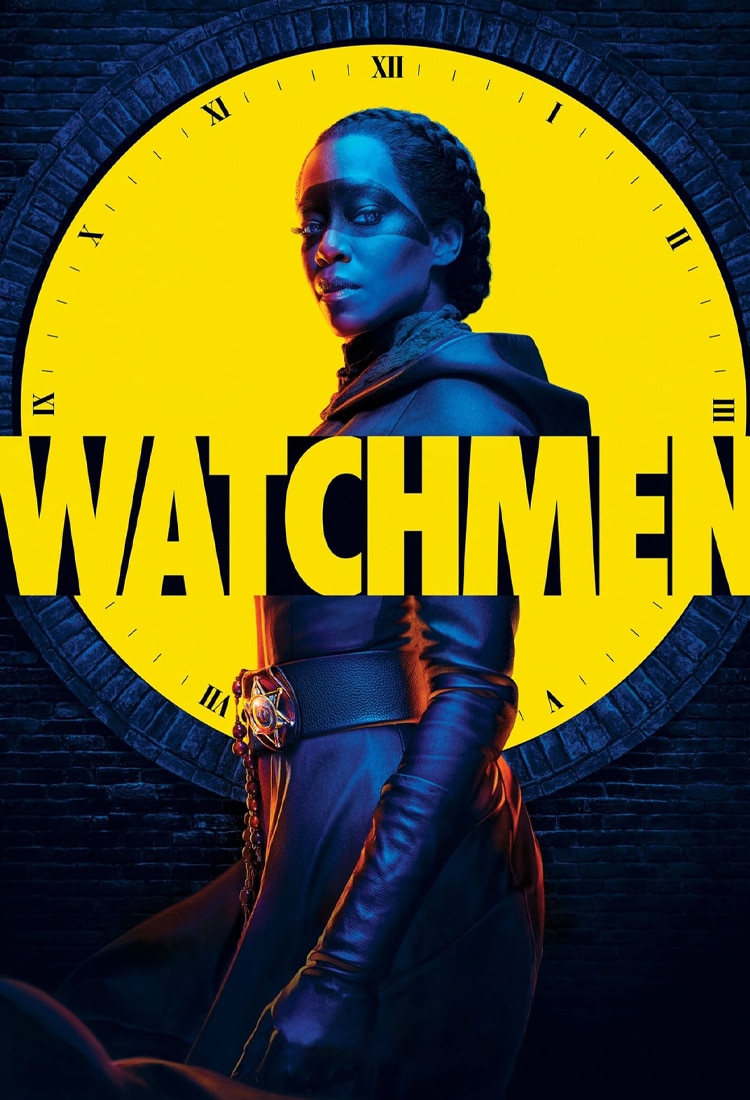 Technically, HBO's Watchmen falls into the category of what's known as a "miniseries." It's a little longer than the four-to-five-episode miniseries we're used to, but rarely longer than a full season (20-plus episodes) or a season. Based on the DC Comic story – essentially a sequel to the original story – Regina King and Don Johnson star as cops/vigilantes who fight racial and social injustice in a unique way under the direction of Damon Lindelof.
---
4) Maniac (2018) – Netflix | IMDb: 7.7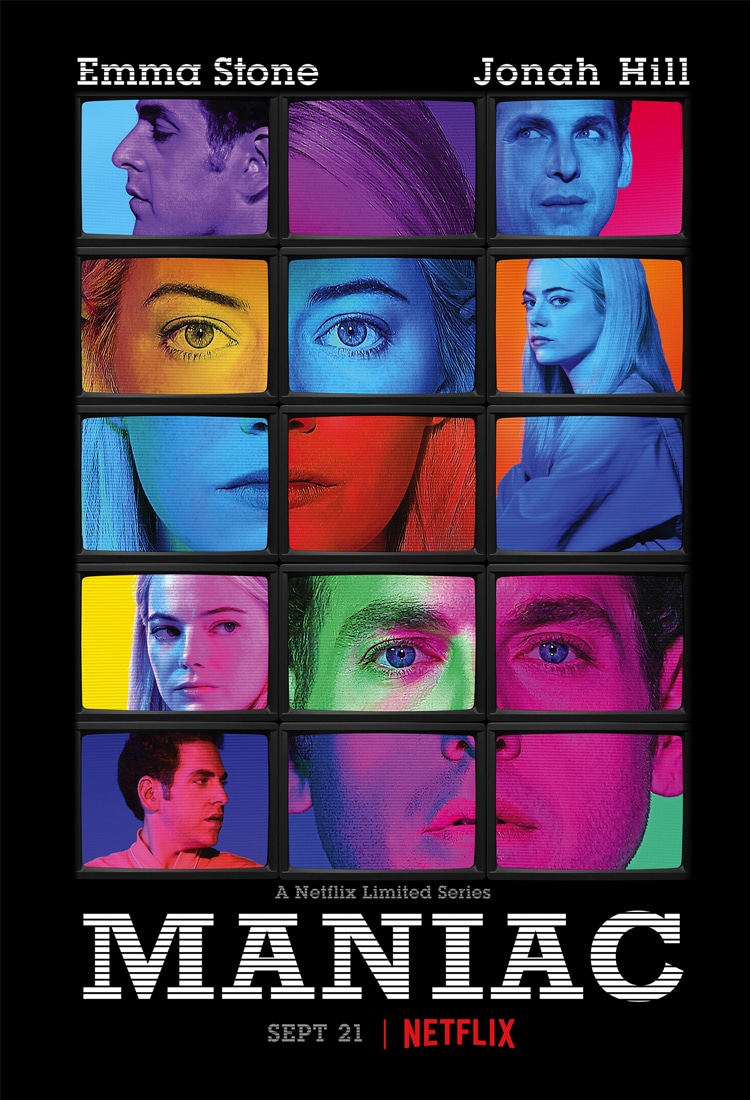 More than a decade after Jonah Hill and Emma Stone starred in the comedy Superbad, the duo are reunited for this psychological black comedy mini-series courtesy of Netflix. Hill's character Owen and Stone's character Annie are brought together during a rather unorthodox drug trial conducted by several suspected doctors. While the plot is interesting enough, the real impact of the show's experience is the acting of Hill and Stone in this unique setting.
---
5) The People v. OJ Simpson: American Crime Story (2016) – Netflix | IMDb: 8.4
This was the first season of FX's popular true-case crime series, and it tackled one of the most talked about and controversial cases of all time. It featured a star-studded cast including Cuba Gooding Jr. as OJ, Sterling K. Brown (Christopher Darden), Sarah Paulson (Marcia Clark), and Courtney B. Vance as Johnnie Cochran. This mini-series full of surprises was rightfully awarded the Golden Globe.
In the second season of the series, another sensational case, Versace's assassination, is committed. However, these two seasons are not related to each other in terms of the unity of the subject and the cast. If you wish, you can think of the two as separate series and watch the season that interests you.
---
6) Band Of Brothers (2001) – HBO | IMDb: 9.4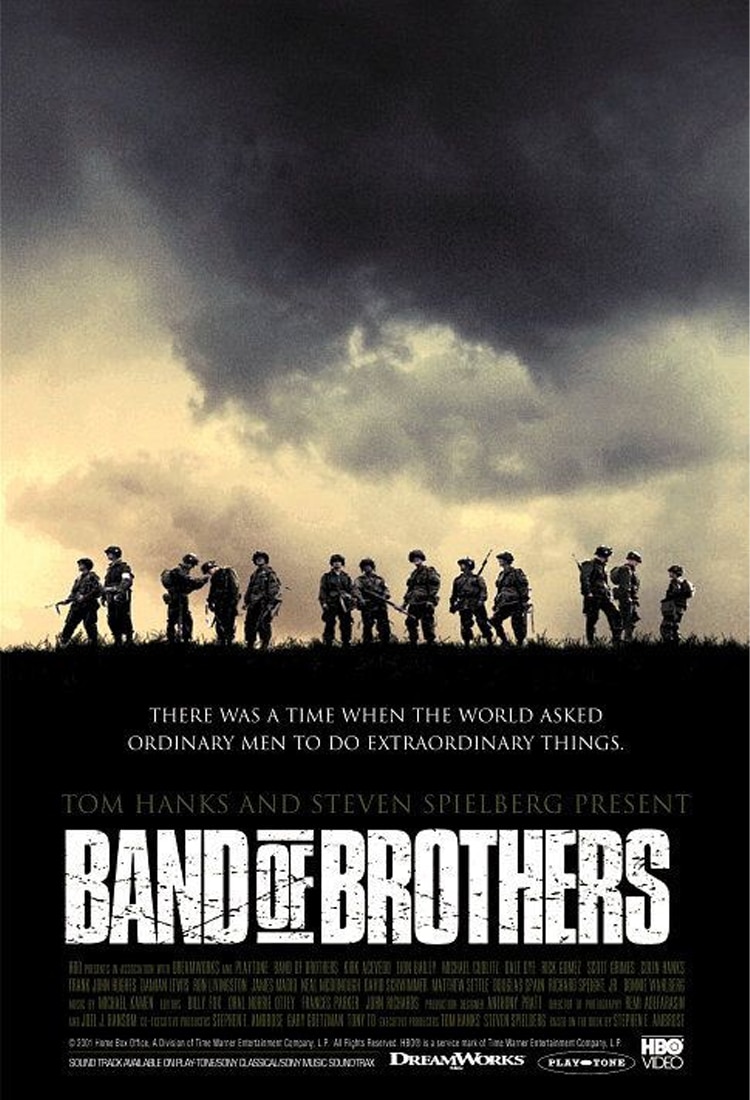 In the 1990s, mini-series on the cable network began to fade and lose their former reputation. However, premium cable broadcasters like HBO have become a backdrop for miniseries to shine again in more flamboyance and detail. None received more acclaim and sensations than Band of Brothers.
Stephen E. Ambrose's II. 101st Army of the United States during World War II. Assigned to the Airborne Division, his book about "Easy Company" came to the screen thanks to the creative vision of Tom Hanks and Steven Spielberg. It won seven Emmy Awards and a Golden Globe for Outstanding Miniseries or Television Movie. Band Of Brothers, which is still shown as one of the best TV series ever, is worth watching even though it has been twenty years since its release date.
---
7) Roots (1977) – ABC | IMDb: 8.4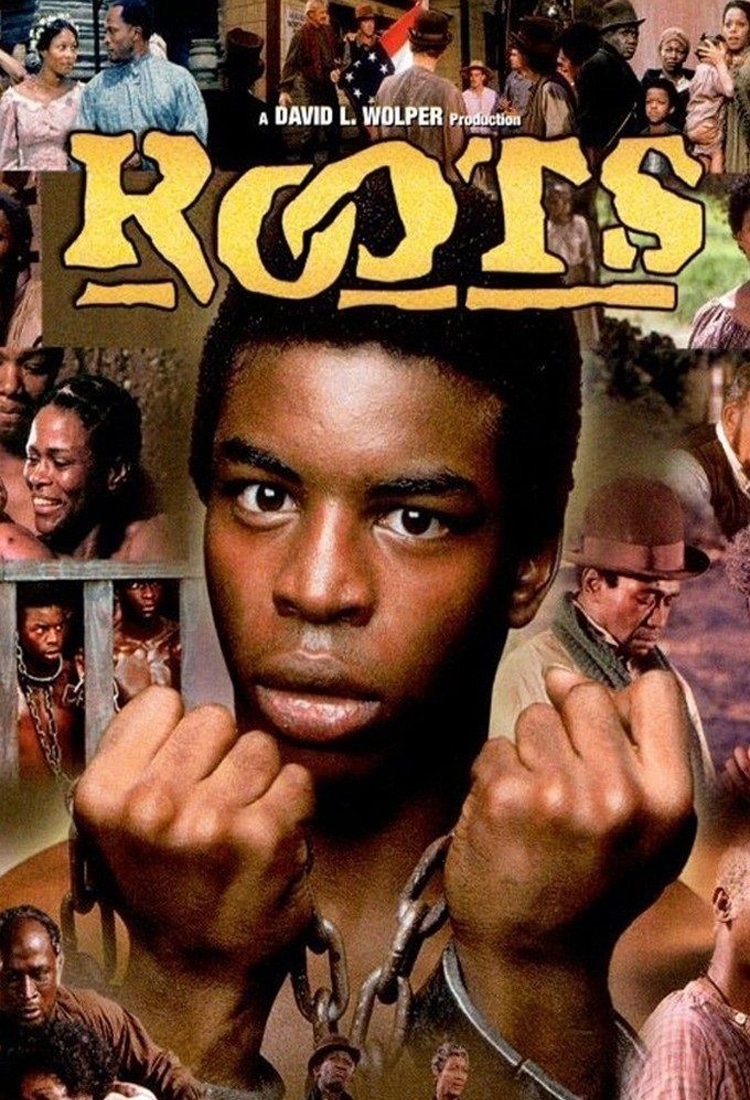 Speaking of old mini-series, we couldn't pass without mentioning Roots, which had great repercussions in our country in the past and was a close follower of our elders.
If we were to rank all of these miniseries we've listed on the basis of popularity and likes, Roots would be vying for the top spot. This visual version of Alex Haley's famous novel about the life of slave Kunta Kinte and her descendants was a reality television experience. Starring LeVar Burton and Ben Vereen, Lou Gossett Jr. and Ed Asner, won nine Emmy Awards and earned a place among legends with a sequel, a television movie, and a 2016 remake of the series.
---
8) The Queen's Gambit (2020) – Netflix | IMDb: 8.6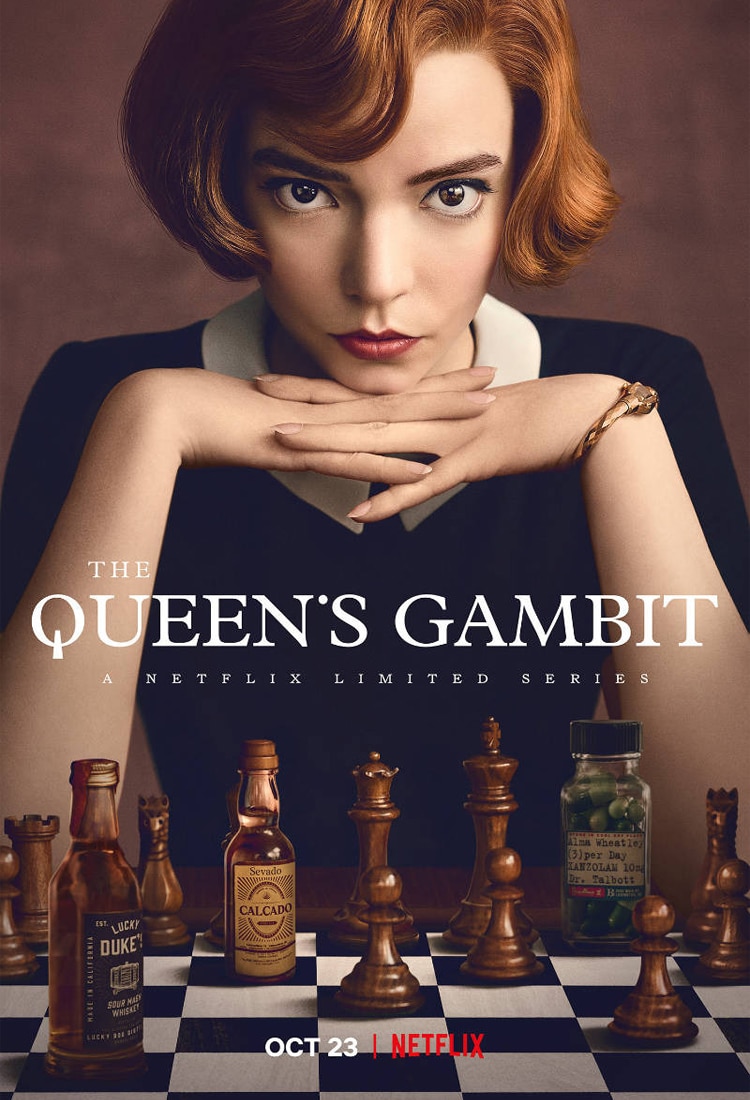 Based on Walter Tevis' novel, The Queen's Gambit is adapted for the big screen in 2020, almost four decades after the book was published in 1983. The exciting story tells the story of orphan Beth Harmon, who learns to play chess and soon becomes a genius.
This critically acclaimed mini-series makes the game of chess exciting for audiences of all kinds. However, Beth's character arc is even more important than the chess games played, and it carries the story from start to finish. 73. The lead actress Anya Taylor-Joy, who was nominated for Best Actress in a Limited or Anthology Series at the Primetime Emmy Awards, presents a visual show to the audience with her character in the series.
---
9) Unorthodox (2020) – Netflix | IMDb 8.0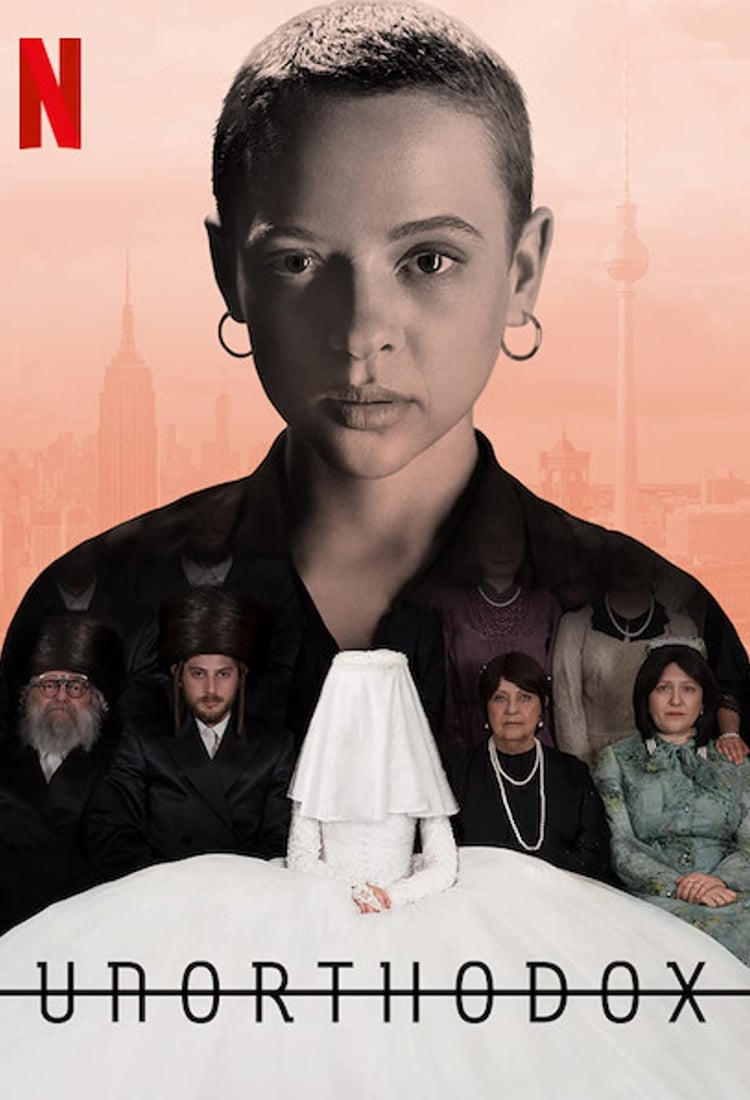 This four-part miniseries is based on the journey of Deborah Feldman, author of the memoir Unorthodox: The Scandalous Rejection of My Hasidic Roots. In the series, a nineteen-year-old Jewish woman named Esty plans to run away from her home and a reluctant arranged marriage in Williamsburg, New York.
Unorthodox delivers a moving viewing experience that tells an important story on a mainstream platform that is both disturbing and refreshing. Although it also features English and German-speaking characters, it is also the first Netflix series to be primarily in Yiddish. This stands out as a necessity for the worldwide audience to understand a community traditionally marginalized in Western media.
---
10) The Last Dance – Netflix (2020) | IMDb: 9.1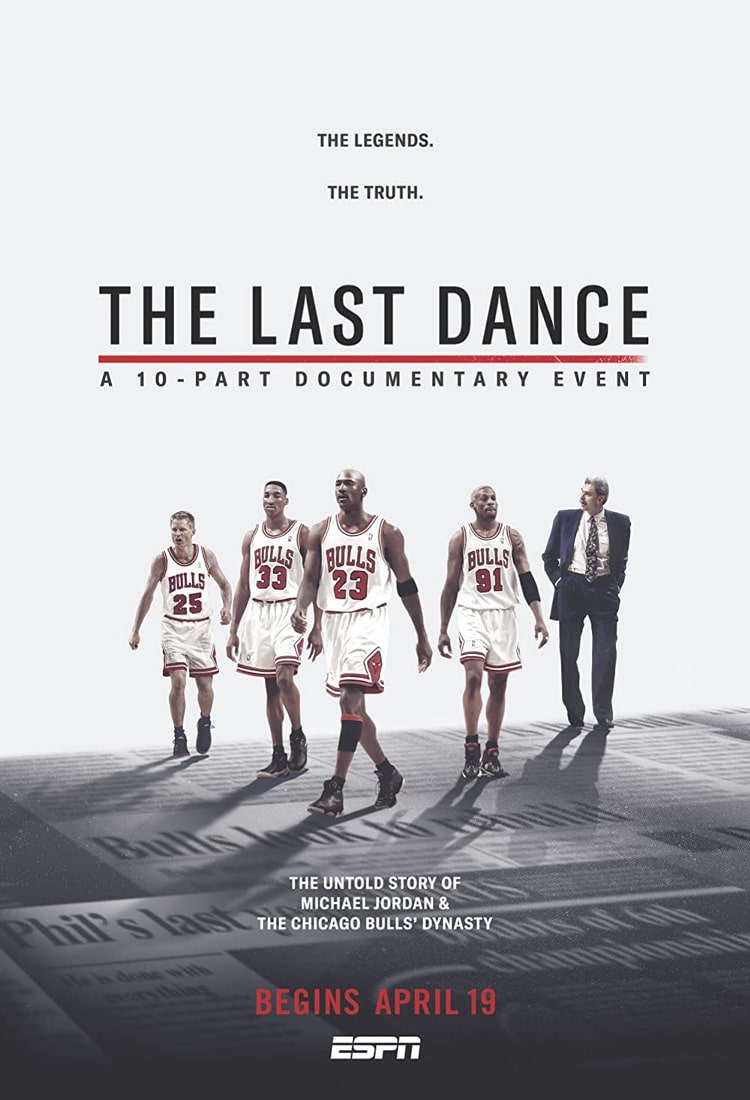 A 10-part documentary that tells the untold story of Michael Jordan and the Chicago Bulls dynasty with rare, never-before-seen images and sounds from the 1997-98 championship season, plus over 100 interviews with famous figures and basketball's biggest names.
In the documentary, you have the opportunity to listen to stories about Michael Jordan from many legendary names who have made NBA history. Shedding light on Michael Jordan's NBA performance and his emotional bond with the Chicago Bulls, Last Dance reveals that many of the dramatic events behind these stories are actually very different from what one might think.
---
11) Big Little Lies (2017) – HBO | IMDb: 8.5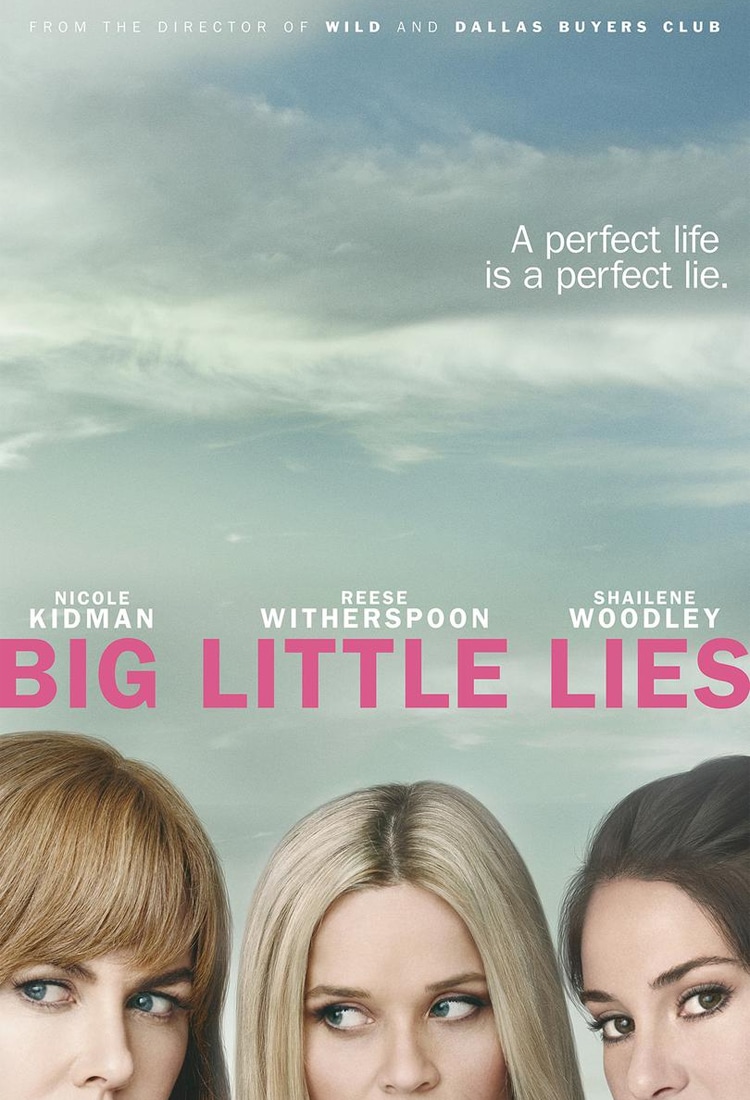 Big Little Lies is a dramatic drama that first aired on HBO in 2017. Based on Liane Moriarty's novel of the same name, the series was originally planned to run for just one season, but after the success of the first season, the creative team reunited for a second season in 2019. Although the series is still classified as a mini-series, even a third season may appear in the future.
Set in the luxury beach town of Monterey, California, the drama begins with an unexpected murder that shakes the idyllic lives of the residents of Monterey. A group of mothers, all seemingly linked to crime, are forced to join forces to defend each other when the public suspects their involvement.
The series follows five uniquely interesting women who are implicated in a death on their children's school grounds. Big Little Lies realistically explores the politics of the town, each character's past, domestic abuse and sexual assault. In terms of the scenario of the series, it is often likened to the Turkish-made Small Murders, and if you like one, you are likely to like the other.
---
12) The Night Of (2016) – HBO/Blu Tv | IMDb: 8.5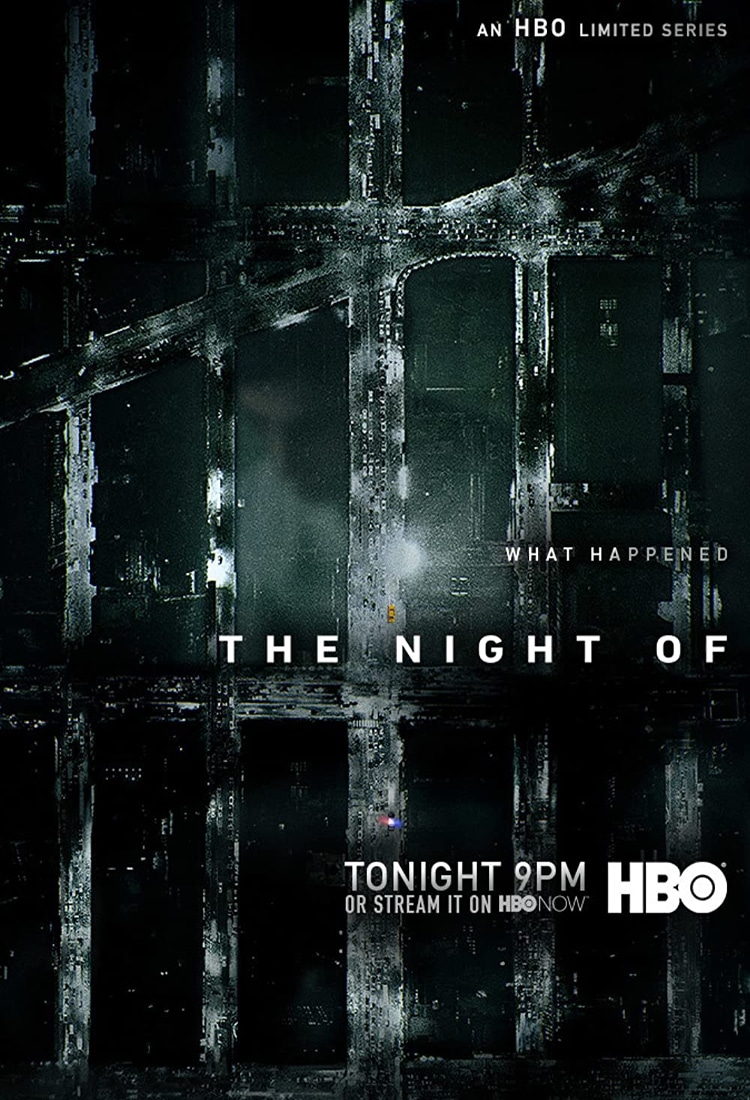 The eight-episode HBO series The Night Of aired in 2016 and is a good-to-watch mini-series for those who enjoy dark, gritty crime dramas. With its intense, mystery-focused plot, it has become one of the best shorts on the market.
The Night Of deals with the story of Naz, a Pakistani-American college student who finds herself behind bars for a crime she is not sure about committing. Naz becomes the prime suspect when a girl named Andrea is found dead after spending an evening with him.
All he remembers is meeting this stranger and now he has to prove his innocence. The miniseries is brilliantly written by Richard Price and Steven Zaillian, and features terrific performances by a cast including Riz Ahmed, John Turturro, and Michael K. Williams. It manages to impress the audience with its gripping structure from beginning to end, until its shocking conclusion.
---
13) When They See Us (2019) – Netflix | IMDb: 8.9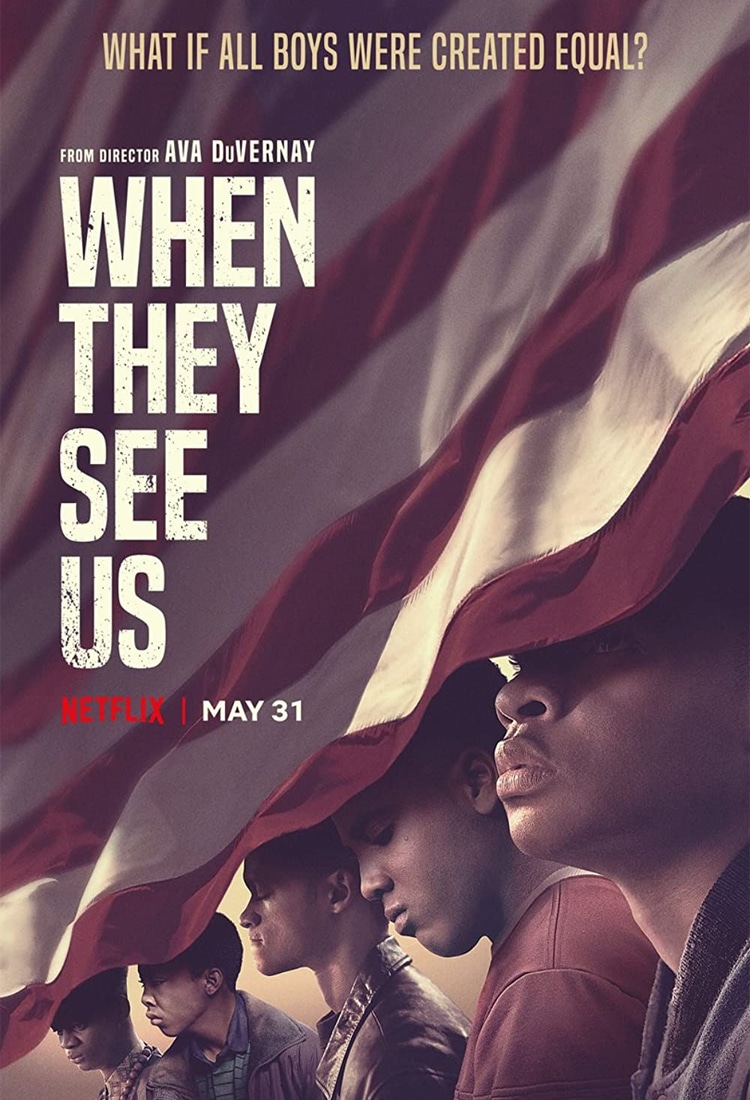 On April 9, 1989, 28-year-old white runner Trisha Meili was beaten, raped, and left to die in Central Park. By the end of the following year, five black and Hispanic teenagers from Harlem—Korey Wise, Raymond Santana, Kevin Richardson, Yusef Salaam, and Antron McCray—were found guilty of carrying out the brutal assault and forced to confess, despite no physical evidence. They were all eventually acquitted and released, but not before spending the last years of their childhood behind bars.
Writer-director Ava DuVernay rewrote one of the most infuriating examples of institutional racism in post-Jim Crow history in this heart-wrenching four-part mini-series about their ordeal and showed how false beliefs and prejudices irreparably changed the families and futures of the children who did it.
In addition to revealing the mechanisms of injustice, When They See Us made viewers question their own characters individually. The series instantly made an impact in the real world. After the series aired on Netflix, the prosecutors involved in the case lost their jobs, the broadcasters' board of directors lost their seats, and the men formerly known as the Central Park Five are now recognized worldwide as the Exonerated Five.
---
14) Mare of Easttown (2021) – HBO | IMDb: 8.5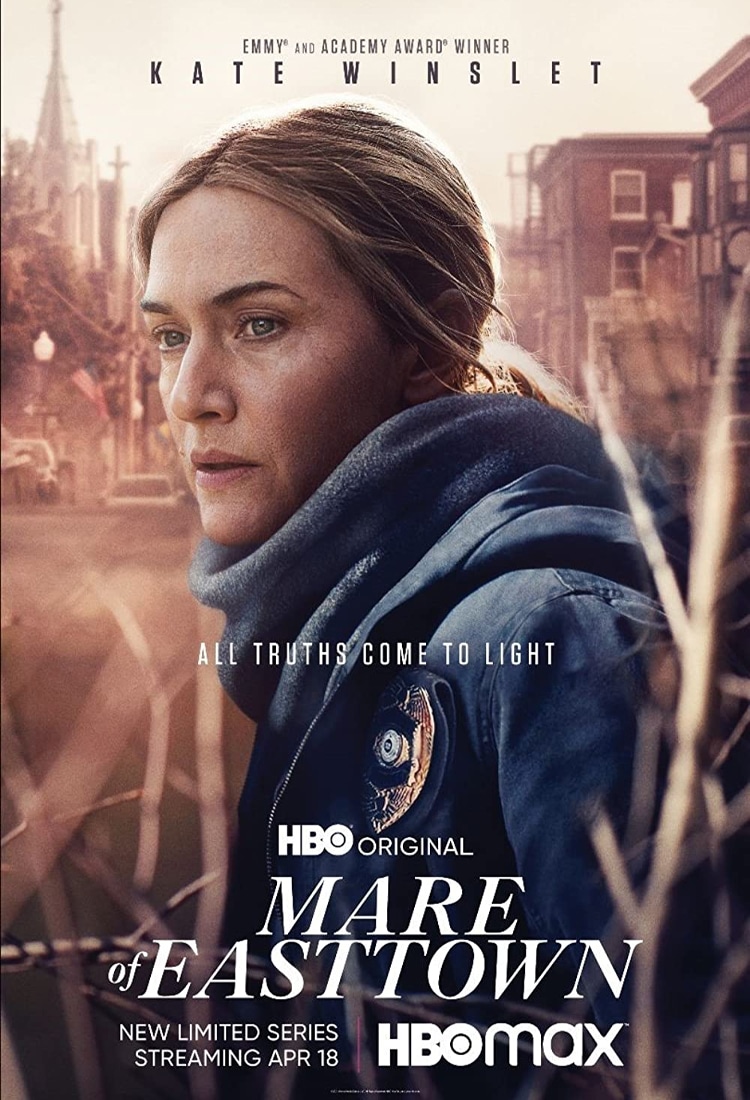 Twenty-five years ago, Mare Sheehan (Kate Winslet) was a promising star high school athlete ahead of her. Now he's a grieving, divorced detective whose name is covered in mud because of a missing person case he couldn't solve. When another local girl disappears in town, Mare must brush aside personal dramas and traces of her past to solve the case.
This small but grumpy blue-collar town outside of Philadelphia is the kind of place where everybody knows everybody. I mean, someone must know something. It brings together a star-studded cast that includes creator Brad Ingelsby, Julianne Nicholson, Jean Smart, Angourie Rice, Guy Pearce and Evan Peters.
The show's successful director and cast created a critically acclaimed, jaw-dropping, dark and entertaining crime drama and an atmosphere of innuendo and suspense. All this combined makes sense, as Mare of Easttown earned 16 Emmy nominations in 2021.
---
15) Over The Garden Wall (2014) – CN | IMDb: 8.8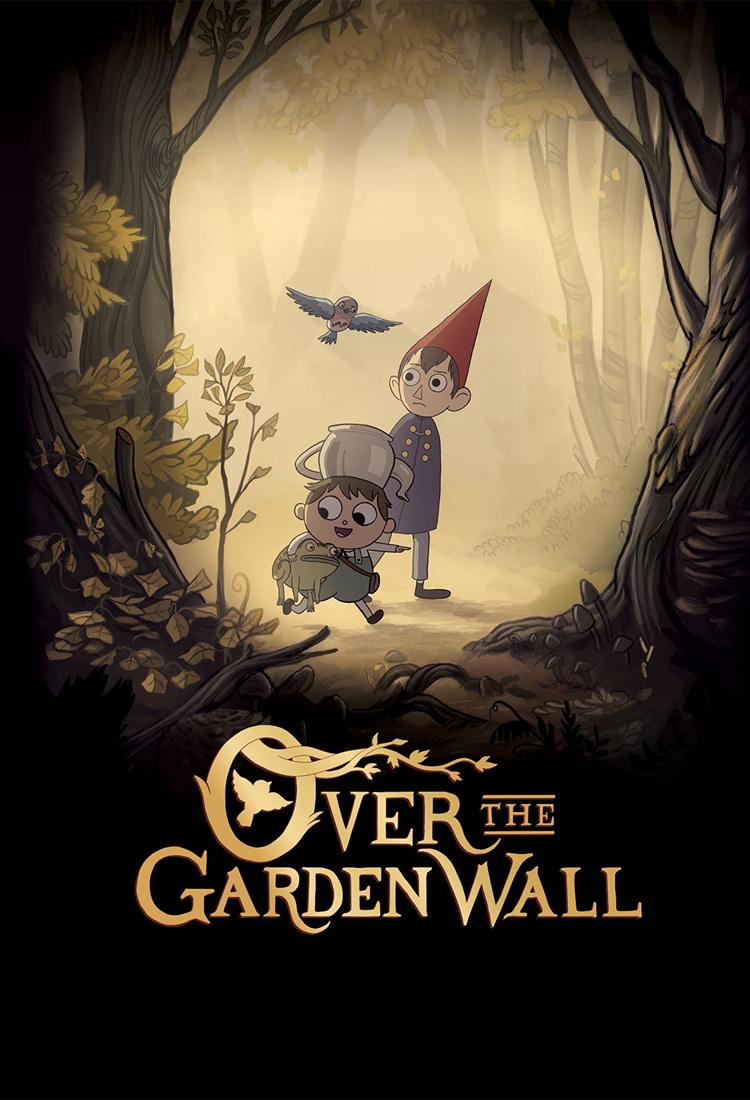 Patrick McHale, creative director of the hit series Adventure Time, envisioned this original animated mini-series that premiered on Cartoon Network in the fall of 2014. Deep in a mysterious forest, two stepsisters, the brave Greg (Collin Dean) and the grumpy Wirt (Elijah Wood), are horribly lost. To find their way home, this perpetually at odds duo rely on the kindness of strangers, including a heartbroken lumberjack (Christopher Lloyd), a mad baron (John Cleese), a demanding witch (Tim Curry), and a cross-talking bluebird (Melanie Lynskey). has to.
All the while, however, they must stay away from the dark, deceptive Beast (Samuel Ramey) whose brothers will be cooking food to quell his terrible hunger. Influenced by folktales and Rubber Hose's animation aesthetic, Over The Garden Wall paints a fascinating yet frustrating world full of wonders and dangers. With untamed imagination, a captivating voice-over, and ten 11-minute episodes, the story unfolds quickly and satisfactorily, embellishing it with an easy and perfect atmosphere.
---
16) The Keepers (2017) – Netflix | IMDb: 8.1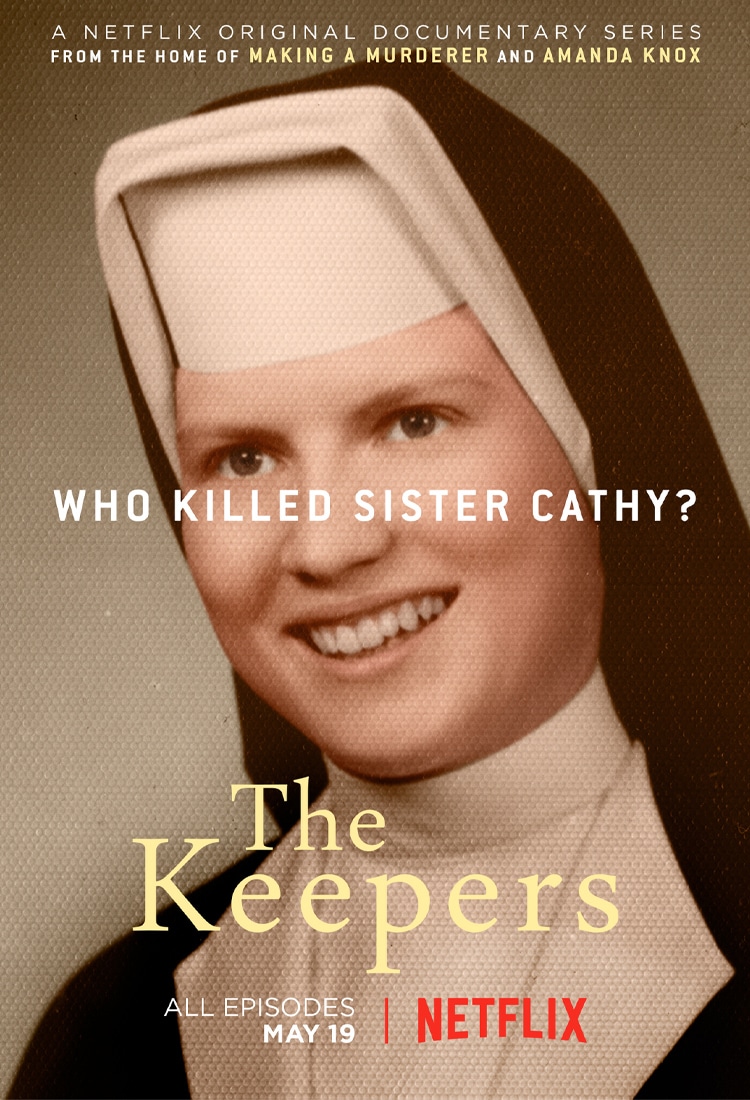 For those interested in documentaries, The Keepers is one of the best fact-based mini-series on Netflix. This series follows the disappearance and alleged murder of Cathy Cesnik, a nun and Catholic school teacher who disappeared in the late 1960s.
But the series goes beyond this unsolved murder case. The details of Cesnik's disappearance at his school and the fact that his murderer has not been revealed are enough to shudder to the core of the audience. For anyone interested in history and true crime, The Keepers is a must-watch mini-series.
---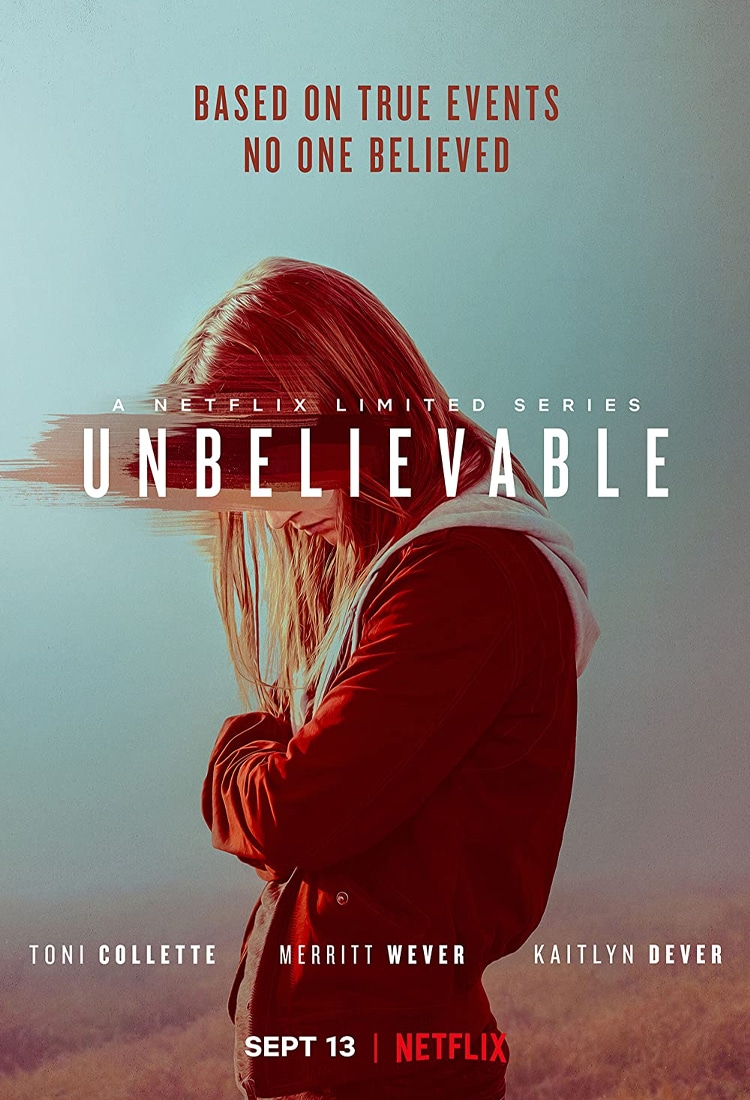 Unbelievable is a dark crime drama released on Netflix in 2019. Based on real-life events, the story follows a teenager named Marie, who reports her own attack and then withdraws her claim. As a result, the young girl is accused of making the whole thing up.
However, more people come forward with stories that confirm his, and they're just as disturbing. The eerie story unfolds as the detectives begin to dig deeper into the case, and Marie waits in fear for the needle to fully return to her. Unbelievable is an unmissable series with a shocking, haunting story and acclaimed performances by the lead actors.
---
18) Little Fires Everywhere (2020) – Amazon Prime/Hulu | IMDb: 7.7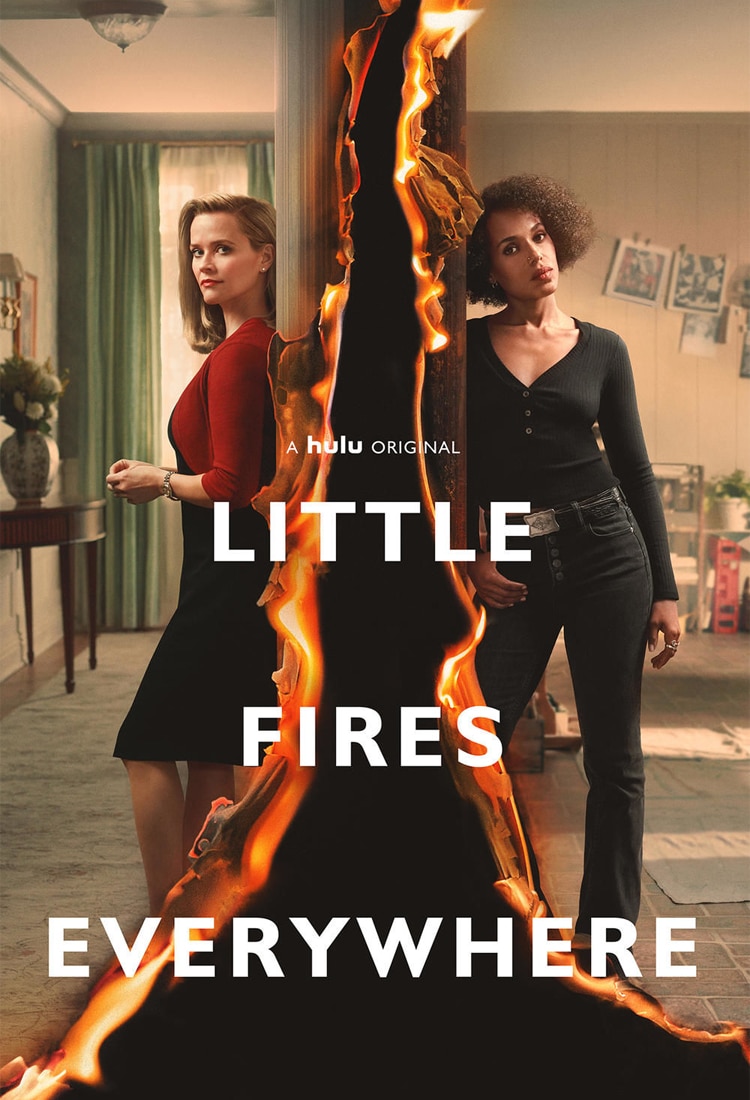 This suburban drama follows the intertwined destinies of the Warren and Richardson families in '90s Shaker Heights, Ohio. The miniseries is based on Celeste Ng's novel Shaker, which depicts the town as an idyllic small town inhabited by privileged people. Artist Mia Warren lives a life on the road with her teenage daughter Pearl, but when the duo arrive at Shaker, Mia promises to stay forever.
Pearl befriends the wealthy Richardson kids, who know more about her mother Mia's past than Pearl. Meanwhile, Mia's friend is fighting a custody battle for her baby, who was adopted by Ms. This thrilling, tense drama shocks audiences with brain-burning twists and mind games as the fates of two families intertwine. It's more than enough of a story to keep viewers locked onto screens for an entire weekend.
---
19) Planet Earth (2006) – BBC One | IMDb: 9.4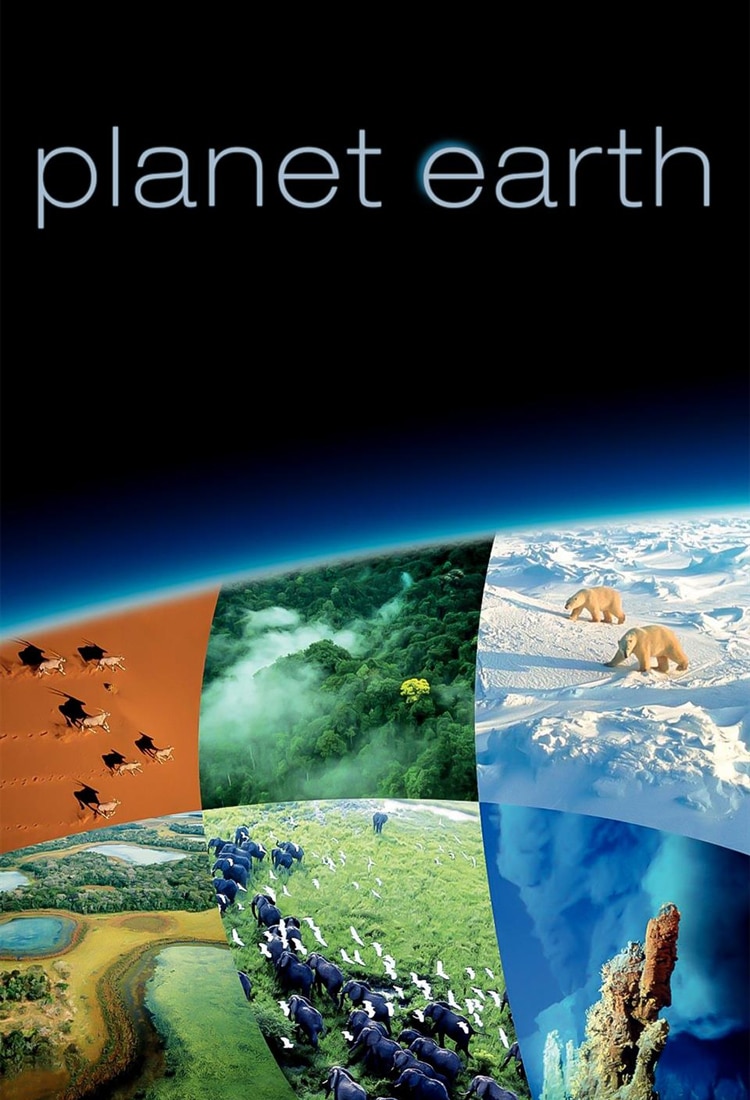 There are many nature documentaries, but there is only one "Planet Earth". Both the original 2006 BBC miniseries and its 2016 sequel focus on one particular ecosystem per episode, telling the stories of real animals living their lives on the planet we share. It sounds pretty standard and structurally includes a familiar documentary plot.
But focused and factual storytelling, the gentle passion of narrator David Attenborough, and some of the most spectacular high-definition images ever shot come together to fill the audience with an unparalleled sense of wonder. From the comfort of your sofa, you will experience dark caves, ocean depths, hot desert sands, and even cities where multiple species nest in the shadow of humanity. What lies behind this entire documentary is a deep sense of loss.
Like any responsible natural history museum, zoo or nature documentary, "Planet Earth" never lets you forget that we are in danger of losing all that natural splendor if we don't act quickly to reverse the effects of pollution, deforestation and climate change. "Planet Earth" can somehow lock you in your seat at the same time, the visuals of the series envelop you like an ocean and inspire you to take action. This creates a balance that only a few miniseries can achieve.
---
20) 11.22.63 (2016) – Hulu | IMDb: 8.2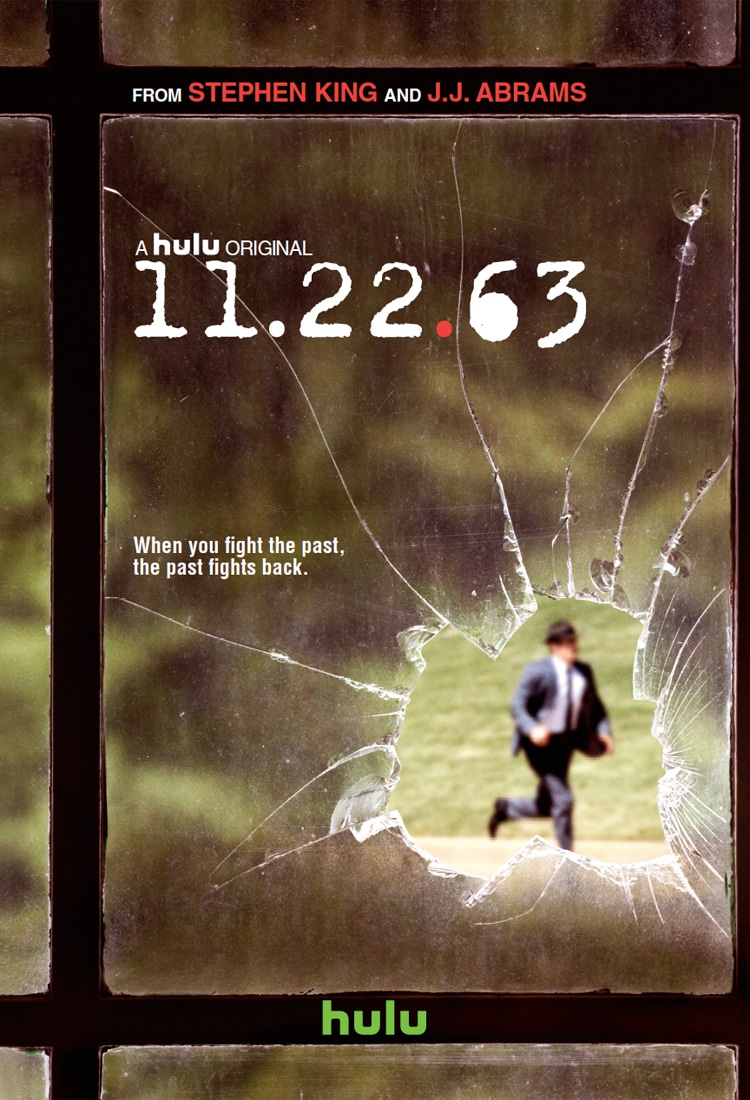 11.22.63 is a mini-series based on Stephen King's book of the same name. It aired on Hulu in 2016 and has a total of eight episodes. The science fiction drama series follows Jake Epping, a man who learns to travel back in time.
After gaining the ability to time travel, Jake is tasked with stopping the assassination of John F. Kennedy. Unfortunately, he learns that changing the course of history can be far more dangerous than letting things take their course. This exciting, high-stakes series has been highly acclaimed by the audience for its unusual and unpredictable storyline that often leaves viewers on the edge of their seats.
---
21) Wild Wild Country (2018) – Netflix | IMDb: 8.1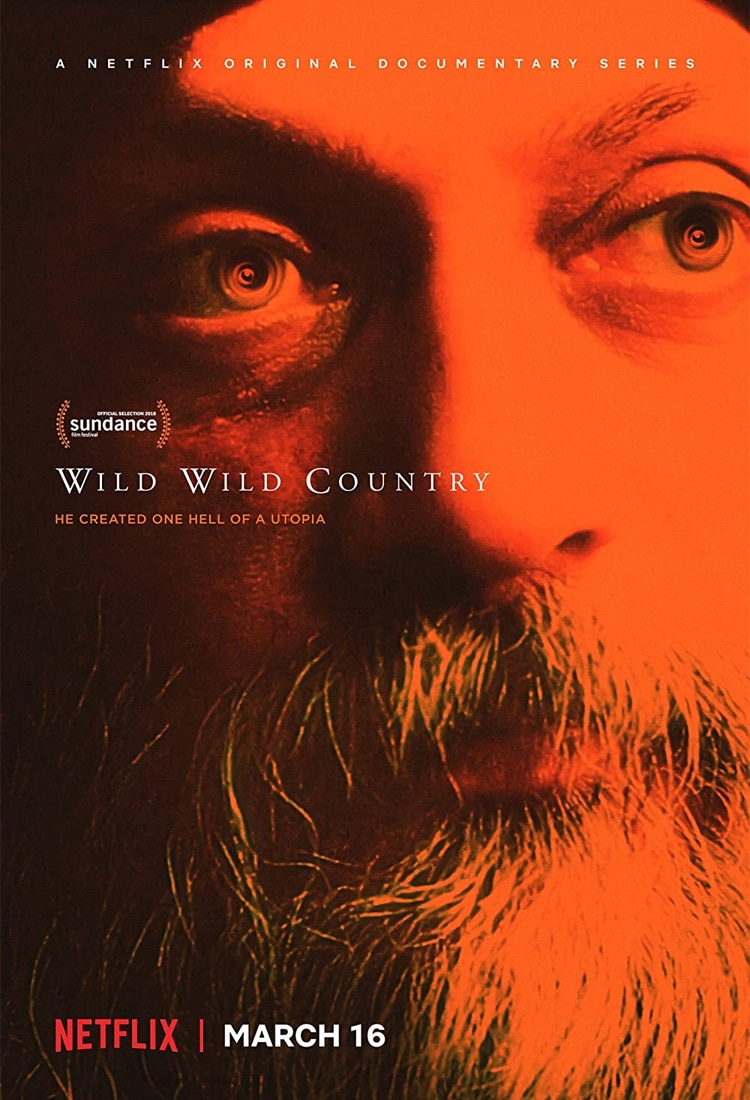 Wild Wild Country is about a hippie cult moving from India to Oregon in 1981. Wasco Country is a town where no one else lived at the time. With a handful of god-fearing residents, this ghost town soon became the sect's new farm, Rajneeshpuram, home to thousands of students and a nationwide media attention.
But immoral orgies, sermons, and chants became a daily routine within this cult. The charismatic guru began to attract more followers to his sect over time by manipulating people. Written by brothers Maclain and Chapman Way, this Netflix mini-series provides a fascinating, comprehensive and powerful account of one of the strangest moments in American media history in six one-hour episodes.
---
22) War and Peace (2016) – BBC | IMDb: 8.1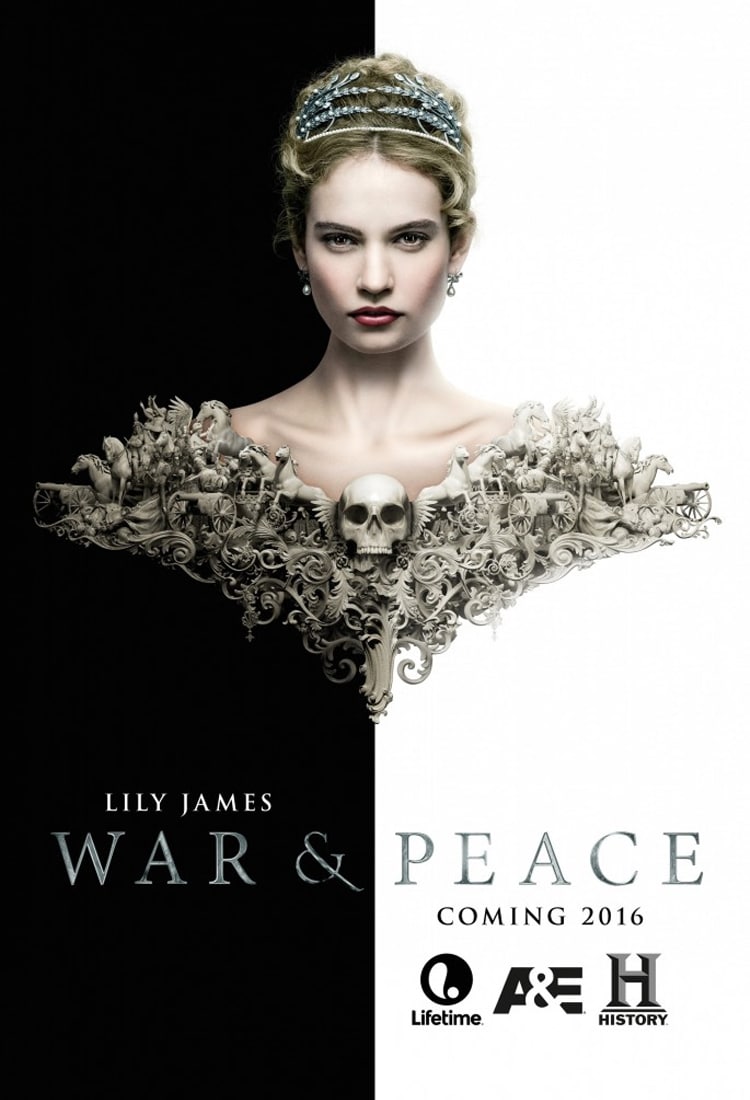 In 1805 St. Petersburg, the illegitimate son of Russia's richest man (played by Paul Dano) finds himself at the center of his country's collapse as it faces a new Napoleonic invasion. Romance intertwines with war, tragedy and greed as the story follows several interconnected characters.
Directed by Tom Harper ( Peaky Blinders ), this series has it all: great acting, beautiful locations, and breathtaking action. At the same time, alongside the overarching story of the original Tolstoy book, the series also stays true to the philosophical nature of the literary novel, capturing the glamor, deception, and madness of its time.
---
23) Formula 1: Drive To Survive (2019) – Netflix | IMDb: 8.6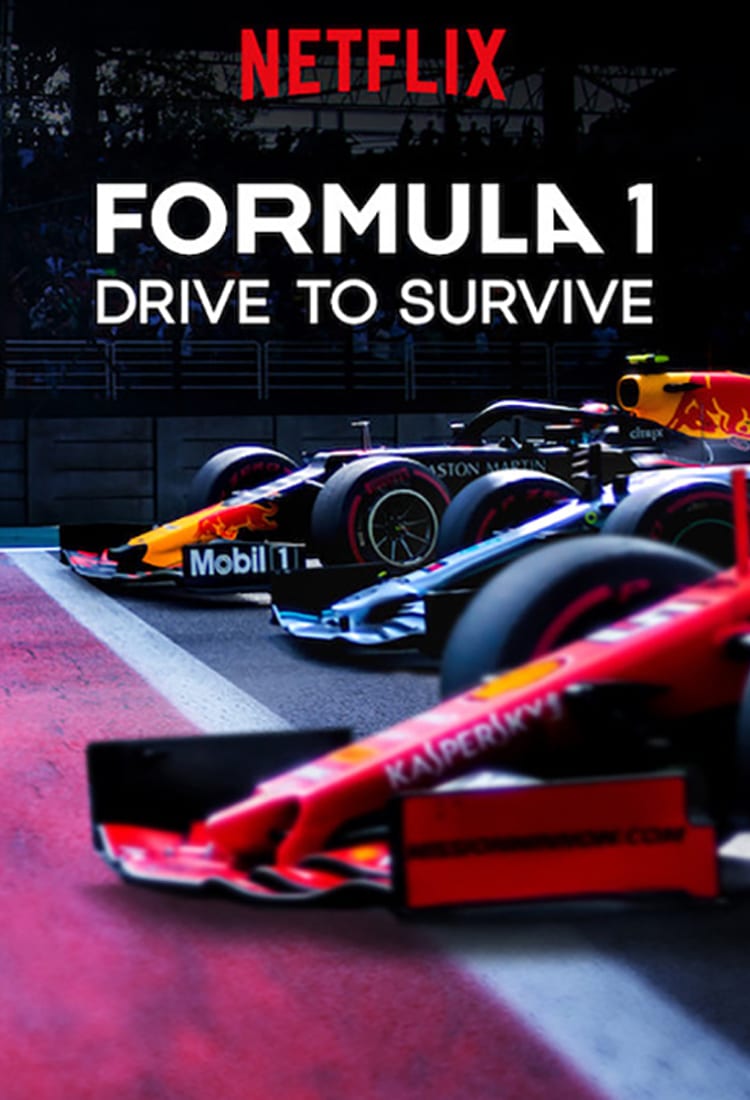 Formula 1 only has 20 seats each year, meaning drivers compete not only to win but also to stay on the roster. With the big stars, Ferrari and Mercedes habitually kept secret, Formula 1: Drive to Survive focuses on the back of the grid. Instead of five-time world champion Lewis Hamilton, he offers a rarely seen production, with more room for other stories, including that of, for example, Haas Formula 1 Team's Italian team principal Günther Steiner.
Even if you think Formula 1 is a decadent, testosterone-driven sport for wealthy Europeans, Drive to Survive provides a crash course in what makes this sport so appealing to many, and it also has the potential to change your mind. If not, it's still a very well made and engaging documentary series that will thoroughly entertain enthusiasts and newcomers alike.
---
24) The Outsider (2020) – HBO | IMDb: 7.7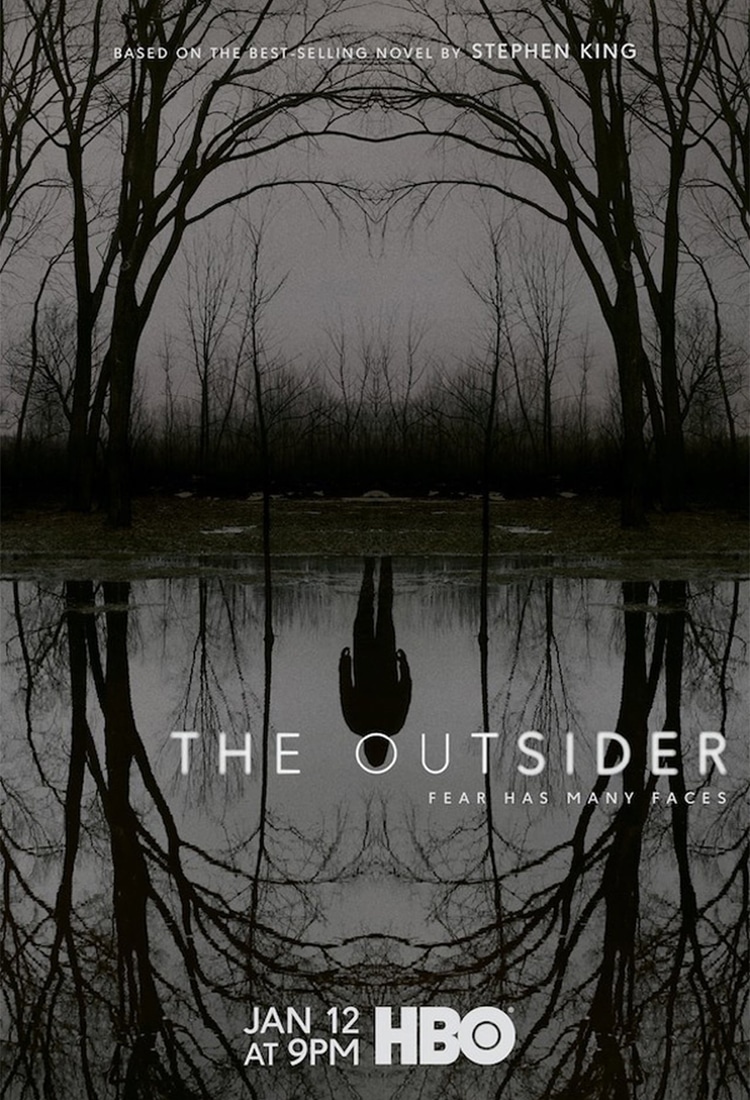 This chilling miniseries stars Jason Bateman, Bill Camp, and Ben Mendelsohn. Based on Stephen King's novel of the same name, the film follows an investigation in which all the evidence regarding the gruesome murder of a boy leads to local baseball coach Terry Maitland (Bateman). However, Terry's demeanor and the shock he experienced when the police came to arrest him raises questions about whether he really committed the crime.
---
25) The Night Manager (2016) – Amazon Prime | IMDb: 8.1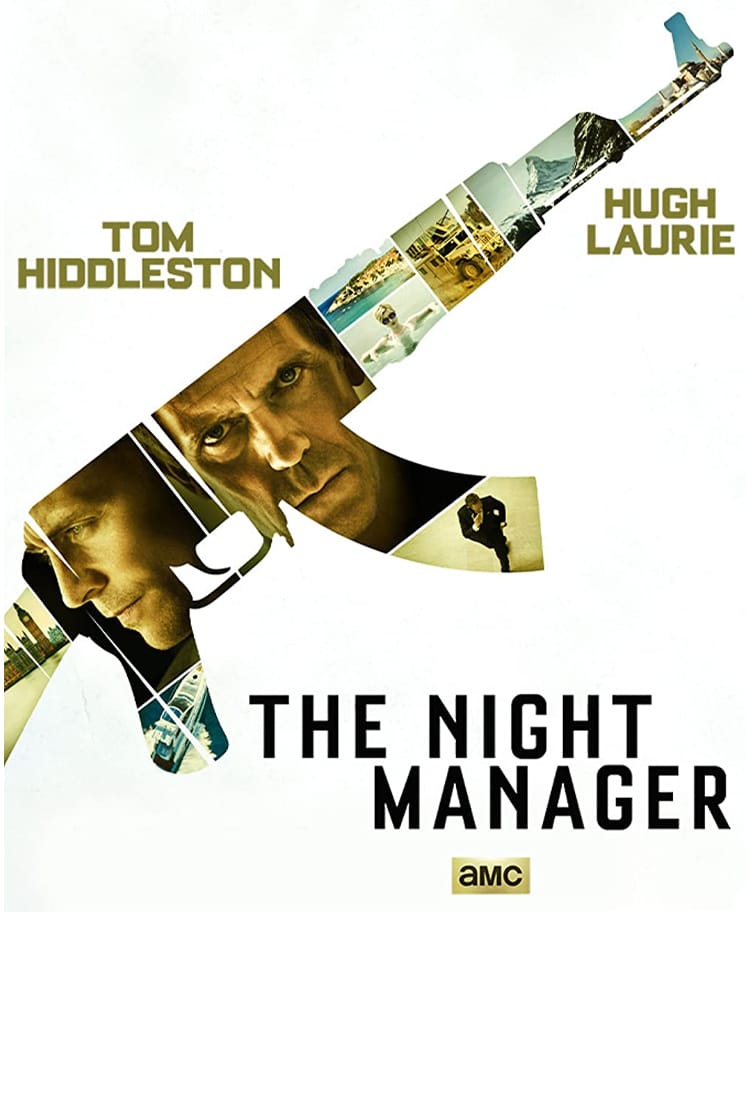 Olivia Colman and Hugh Laurie (House) star in this espionage mini-series based on a John le Carré novel. The six-episode miniseries is about a former soldier (Tom Hiddleston) who, while working as a night manager at a hotel in Cairo, Egypt, eventually gets access to very sensitive information. Later, this soldier is recruited by an intelligence officer (Olivia Colman) to take down a corrupt businessman (Hugh Laurie).
A hit TV show not to be missed by anyone who loves spy stories, John Le Carré movies (A Most Wanted Man, Tinker Tailor Soldier Spy) or just anyone who appreciates excellent acting.
---
This post is also available in: Türkçe