Love Death + Robots is a great animation anthology. In other words, each chapter consists of independent scenarios and topics.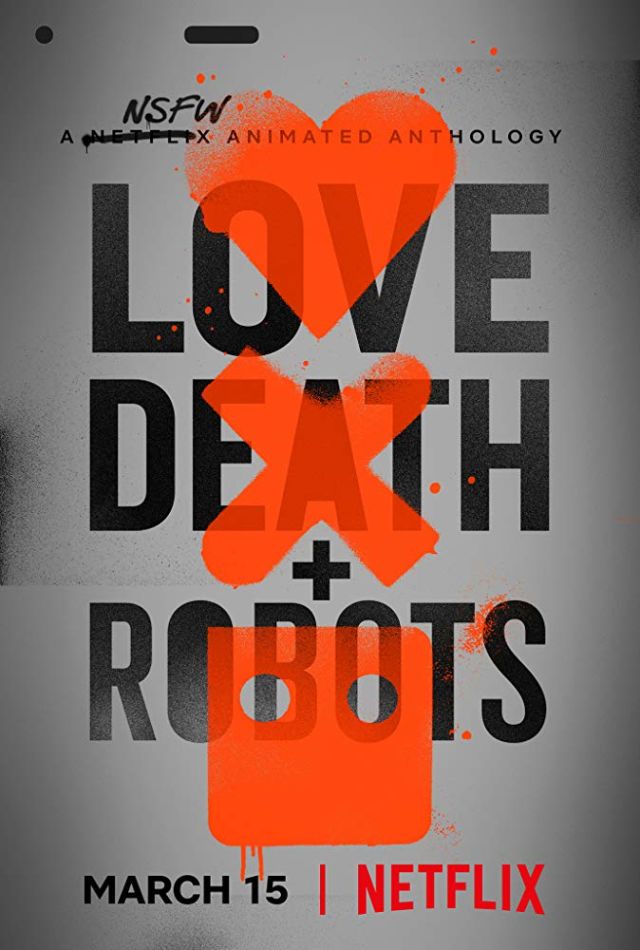 Release Date
: 15 March 2019
Creator
: Michael Hirst
Voiced by
: Scott Whyte, Nolan North, Matthew Yang King
Type
: Animation,
Mini-Series
, Comedy, Sci-Fi
Country
: USA
Duration
: Avg. Episode Length 15 min – 2 Seasons 19 episodes in total
Original Language
: English
Production Companies
: Blur Studio, Netflix
---
The Subject of Love, Death & Robots
Each episode of the Netflix series Love Death & Robots, which appeals to animation and science fiction lovers in particular, lasts between 5-15 minutes, and each episode deals with a different topic. The subjects of the series, which are produced by important names such as Tim Miller and David Fincher, draw a broad spectrum from science fiction to comedy, from comedy to fantasy, from fantasy to horror. Offering a unique opportunity to those who want to have a different experience, the series took its place among the hot topics of 2019.
---
Love, Death & Robots Review and Review
It is a production that can be included in all ambitious genres such as science fiction, fantasy, futuristic, cyberpunk, biopunk. The fact that it is animation gives the series a very free space in this sense. You encounter a striking finale at the end of the episode of the series, which consists of short stories. This production is more than just watching a series. An experience like no other!
---
Love, Death & Robots Points
IMDb : 8.5
Rotten Tomatoes : 77%
Metascore : 65
Google : 96%
---
Love, Death & Robots Awards
2019 5 Primetime Emmy Awards
2020 Annie Award in 4 Categories
---
Watch Love, Death & Robots
This post is also available in: Türkçe Français