German food is among the most admired world delicacies. We have compiled for you 10 German dishes that will give you a feast of taste.
---
1) Wurst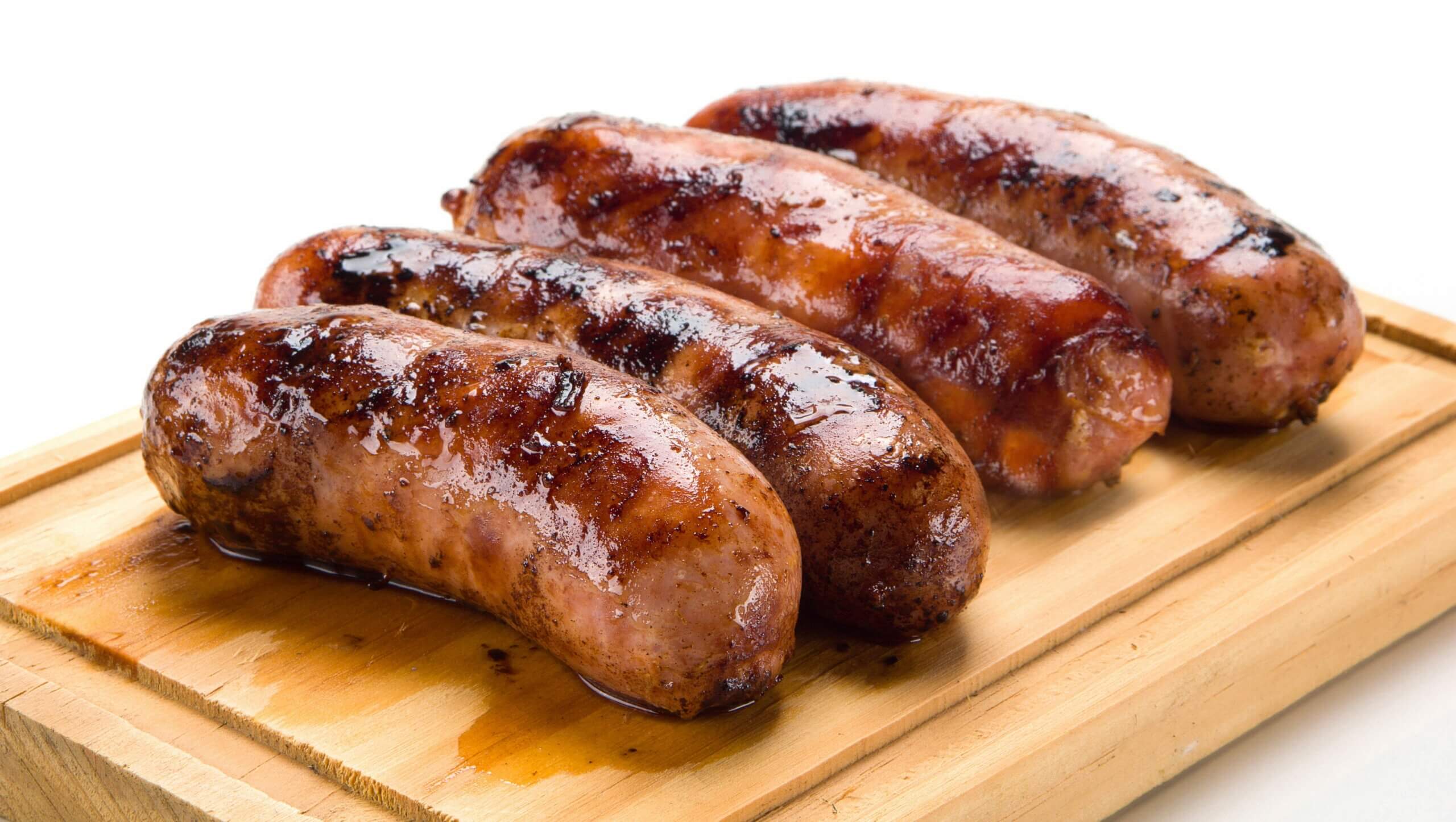 Wurst may be the first flavor that comes to mind when talking about German food. Germany offers the most varieties of sausages worldwide. There are an estimated 1,500 different types of sausages in Germany. These are prepared in many different ways. It contains a variety of ingredients and unique spice blends. Sausages can be divided into four categories: the special category of ham, which is divided into raw, cooked or par-boiled, boiled and smoked, cooked or cured ham. You can find these sausages at street stalls almost all over the country.
One of the most popular varieties is Bratwurst, which is a stir-fried or roasted sausage made from veal, beef, or pork. Others include the smoked and boiled Wiener (Vienna), Blutwurst and Schwarzwurst.
---
2) Rouladen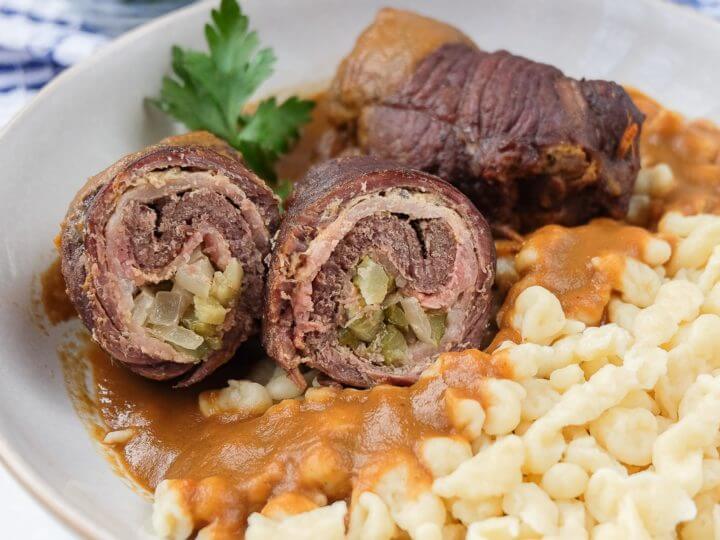 Rouladen, this typical German dish; It consists of bacon, onions, mustard and thinly sliced veal or pickles wrapped in veal. Rouladen is also considered part of traditional Polish cuisine in the Upper Silesia region. It is known as Śląska (Silesian roulade). It is also famous in Czechia, where it is called the Španělský ptáček (Spanish bird). Although the mix varies from region to region, the one made with beef has become popular in the last century.
It's a dish you can come across at festivals and family dinner tables across the country. It is usually served with meatballs, mashed potatoes, Blaukraut (cooked red cabbage) and red wine sauce.
---
3) Spätzle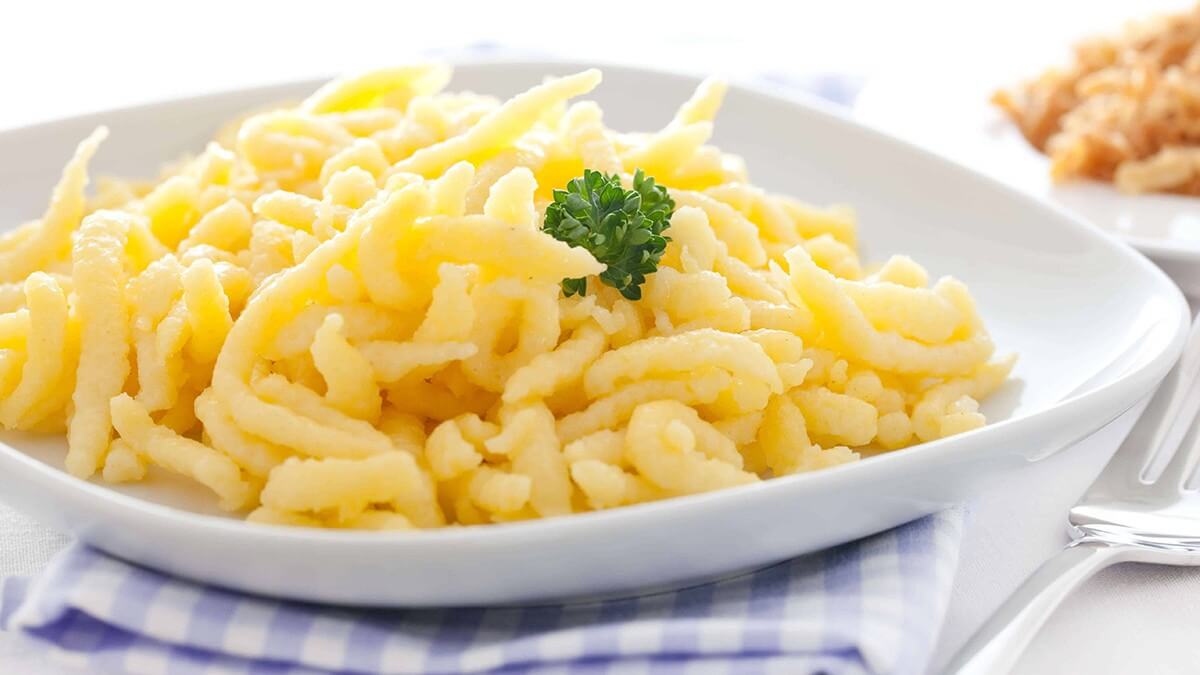 We can say that Spätzle is Germany's answer to pasta. Spätzle is a type of small noodle or dumpling made with fresh eggs and often served alongside gravy meat dishes. It is a popular dish, especially in the south of the country. The tradition of making "Spätzle", 18. It goes back to the century. The dough typically consists of a few ingredients: eggs, flour and salt. It is usually served with cheese (Käsespätzle) and roasted onions. Spätzle is a Swabian specialty, although the origin of the dish is disputed and variations can be found in neighboring countries. The general rule of thumb there is to use one more egg than the number of guests. Spätzle generally accompanies meat dishes prepared with plenty of sauce or sauce, such as Zwiebelrostbraten, Sauerbraten or Rouladen. It is also served with casseroles such as Gaisburger Marsch (a Swabian stew). In some areas, the dough contains other ingredients such as cherries (Kirschspätzle), apples (Apfelspätzle), sauerkraut (Krautspätzle), and even beer.
---
4) Einstein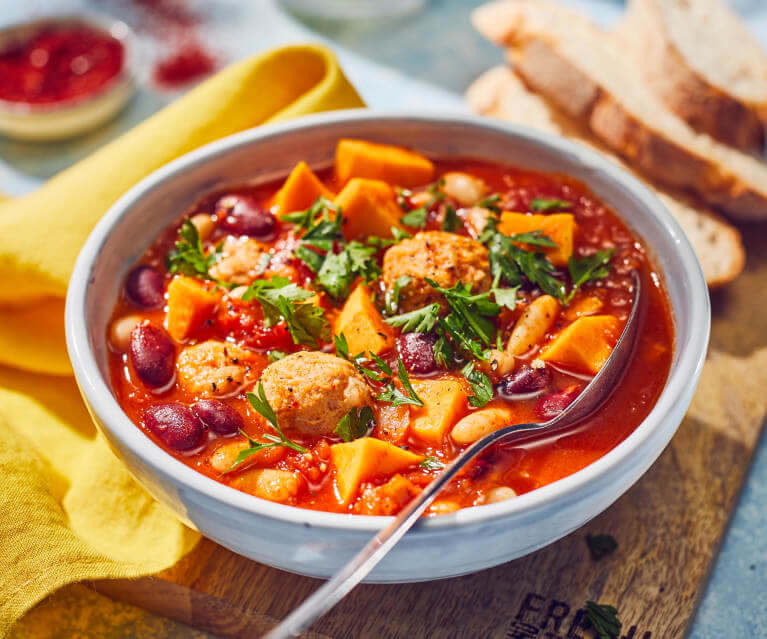 The name of this traditional German stew literally means "one pot" and refers to the way it's cooked rather than the ingredients. However, most recipes contain the same basic ingredients: broth, vegetables (potatoes or legumes), and pork (beef, chicken, or fish). Eintopf is similar to Irish stew and you can find many different regional specialties all over Germany.
These include Lumpen und Flöh (meaning "rags and fleas") in Kassel and Linseneintopf (lentils) in Thuringia. No wonder this delicious and heartwarming dish is one of the most popular German dishes. One of these regional recipes is "Hasenpfeffer". Cut or steamed pieces of meat are sized and fried with onions and made from a marinade garnished with wine and vinegar.
---
5) Kartoffelpuffer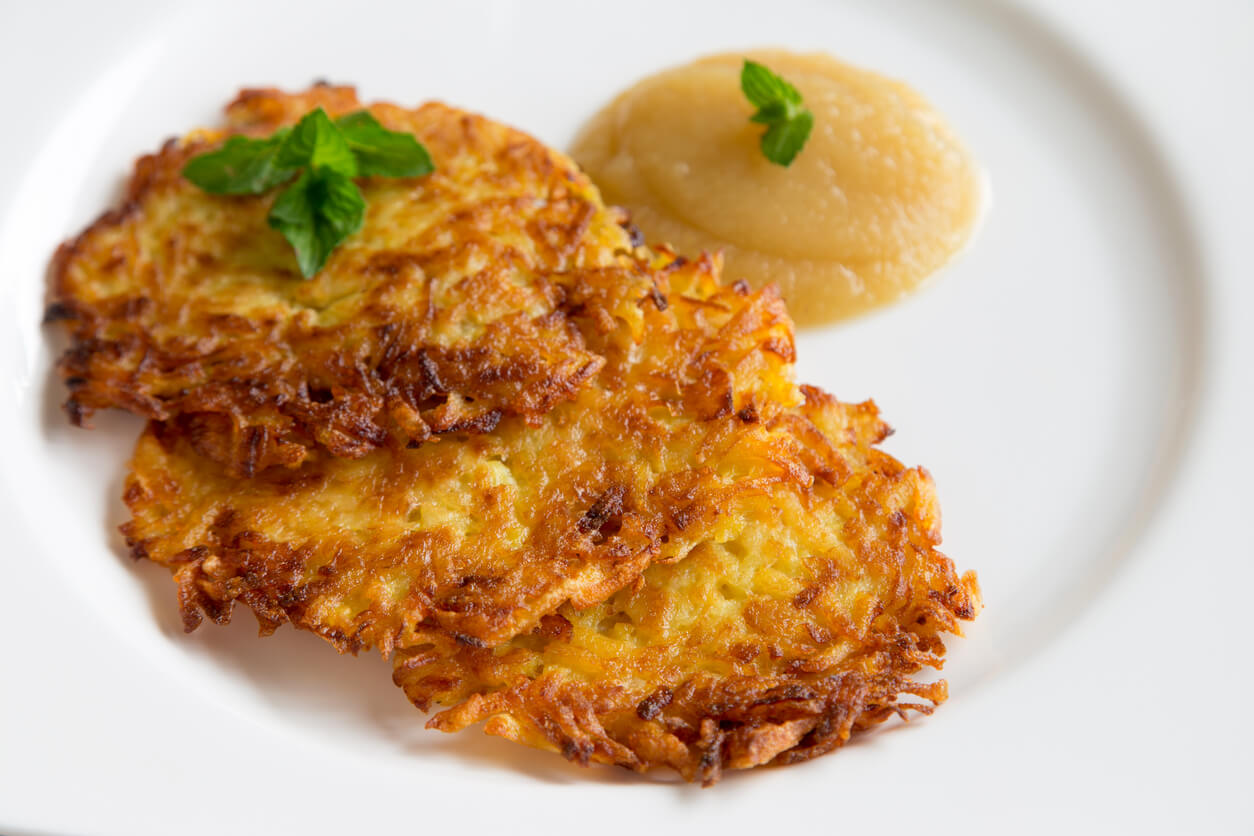 Kartoffelpuffer is one of the most delicious German dishes. Kartoffelpuffer are pan-fried pancakes made from grated or ground potatoes mixed with flour, eggs, onions and seasonings. It can be seasoned with a variety of sweet or savory condiments such as sour cream, cottage cheese, apple sauce or cinnamon. They are common in many parts of Germany, another name for the dish "Reibekuchen" is unique to the Rhineland region. Reibekuchen can be served with apple sauce on rye bread, treacle. Kartoffelpuffer is sold at Christmas markets or street fairs.
---
6) Brazil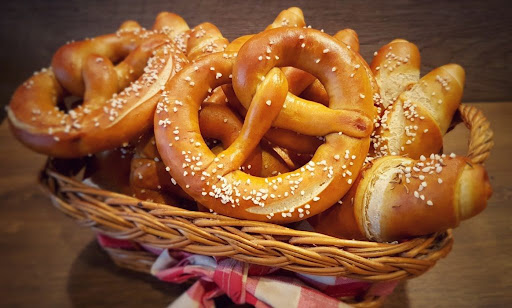 It is a kind of baked pastry, usually made of dough in the form of a knot, we can say German bagel . Salt is usually sprinkled on the brezelin. You can also find ones with cheese, sugar, chocolate, cinnamon and different seeds. It is a popular German dish that can be eaten with German beer. You can find it in bakeries and street stalls across the country. You can usually eat it plain, sliced and with butter (Butterbrezel), cold cuts or cheese slices.
---
7) Schnitzel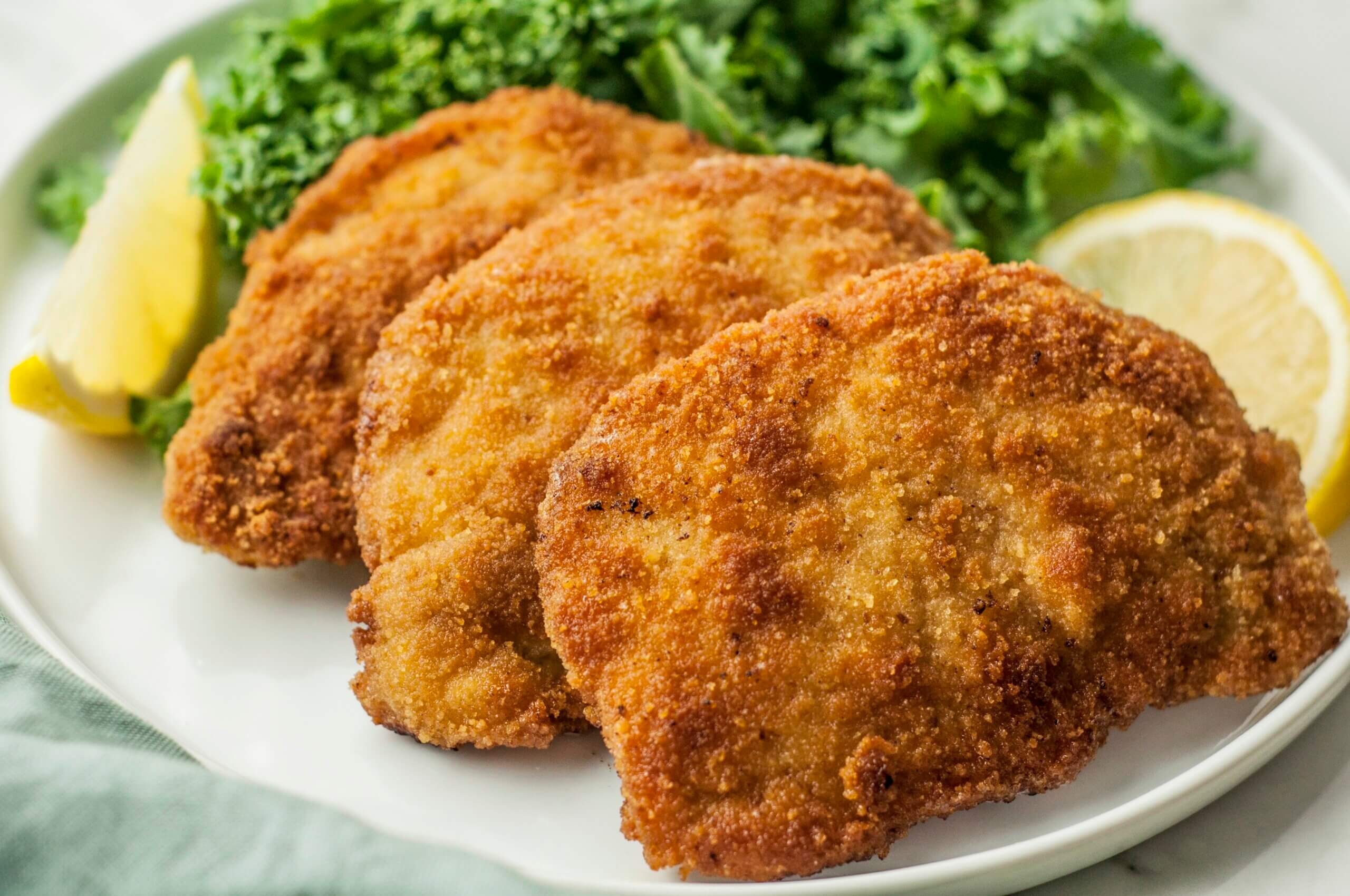 We can say that it is one of the most well-known German dishes. These thin, boneless meat cutlets dipped in breadcrumbs and often served with a slice of lemon are an essential part of German cuisine. In Germany, the term Schnitzel refers to cutlets in general, not just breaded, fried ones. Schnitzel Wiener Art (Viennese style schnitzel) is a battered, breaded and fried cutlet, usually made from pork rather than veal. Restaurants usually serve it with a slice of lemon and french fries. Jägerschnitzel (hunter's schnitzel) is a schnitzel with mushroom sauce.
An East German variation of Jägerschnitzel, it is made from Jagdwurst sausage and without sauce. Zigeunerschnitzel (Gypsy schnitzel) is a schnitzel with zigeuner sauce containing slices of tomato, bell pepper and onion. This schnitzel is also called Paprikaschnitzel (stuffed schnitzel), Schnitzel Balkan-Art (Balkan-style schnitzel), or Schnitzel Budapester Art (Budapest-style schnitzel). Like the English term "Gypsy", the term Zigeuner can be seen as offensive to Roma. Rahmschnitzel (cream schnitzel) is a cream sauce schnitzel. Münchner Schnitzel (Munich schnitzel) is a variation of Wiener schnitzel prepared with horseradish or mustard before being dipped in flour, egg and breadcrumbs.
---
8) Schwarzwalder Kirschtorte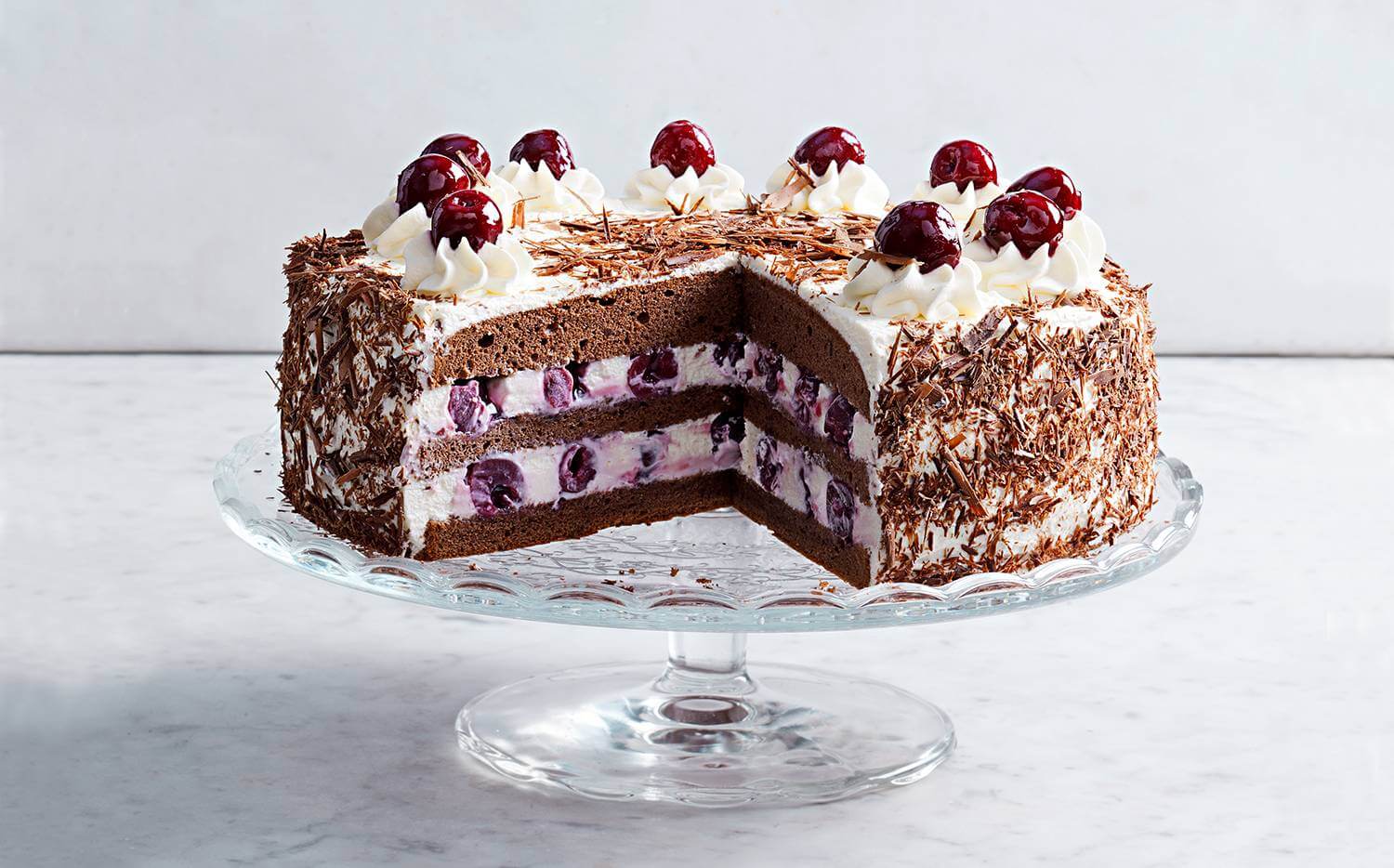 Germany's most famous cake: the delicious Schwarzwälder Kirschtorte (Black Forest Cherry Pie) is a traditional German cake with cream that has been made in Germany since the 1930s and has gained worldwide fame over time. This dessert takes its name from Schwarzwälder Kirschwasser, a liqueur distilled from cherries. Interestingly, German law actually mandates that Kirschwasser (a type of cherry raki) must be present in the cake for the cake to be labeled Schwarzwälder Kirschtorte. Although its exact origin is unknown, Schwarzwälder Kirschtorte is associated with a region of Germany called the Black Forest Region. Alternate layers of rich chocolate cake, cherries, and whipped cream are finished with more whipped cream, maraschino cherries, and chocolate shavings for a luxurious finish.
---
9) Schweinshaxe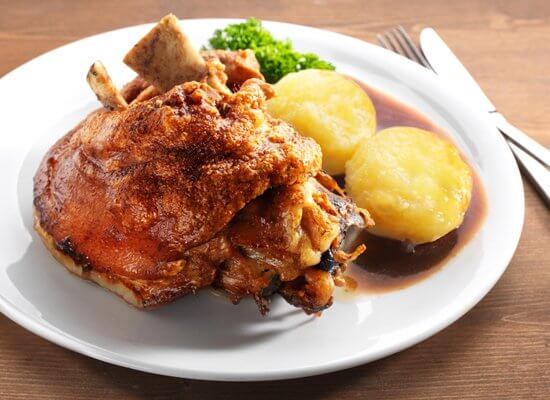 Schweinshaxe is a ham or pork joint. It is usually roasted until the skin is easily separated from the bone, the meat is soft and juicy, and the skin is crisp and brittle. It is especially popular in Bavaria. The meat is marinated for days up to a week in large cuts. Meat is sometimes marinated for days, and in large cuts up to a week. After this process, it is roasted at low temperatures for an average of two to three hours. The most popular side dishes are potato and cabbage varieties. Also, the Bavarian version is classically served with potato dumplings and red cabbage or sauerkraut and potatoes. The best place to try it is definitely the Hofbraeuhaus, the most famous brewery in Munich.
---
10) Doner Kebab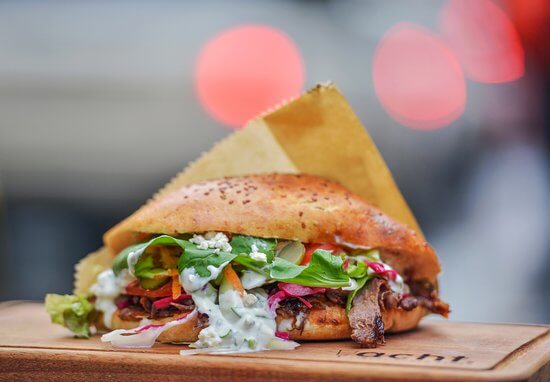 Doner is actually a dish that has been made in Anatolia and the Middle East for many years in these lands. However, it somehow became the national fast food of Germany under the name of "doner kebab". Therefore, when German food is mentioned, doner kebab comes to mind.
How Does?
In Germany alone, doner kebab sales exceed 3.5 billion Euros every year and 600 tons of doner meat are consumed every day! We can say that the reason why it became so popular in Germany is that Turks constitute the largest non-German ethnic group in the country. Many people say that doner kebab was originally sold in Berlin in 1972 by a Turkish worker named Kadir Nurman. Doner-kebab that you can eat in Germany can actually be called dürüm or döner kebab. It is possible to find it at street vendors or fast food places with salad, french fries.
This post is also available in: Türkçe