The Department of International Trade aims to train people responsible for trade in goods and services across international borders and regions. International trade accounts for a significant portion of gross domestic product in many countries. Although it has existed since ancient times, its economic, social and political importance has increased significantly in recent centuries. We have compiled an article to explain in general terms what kind of doors this chapter will open for you and what you will gain, enjoy reading!
---
What is the International Trade Division?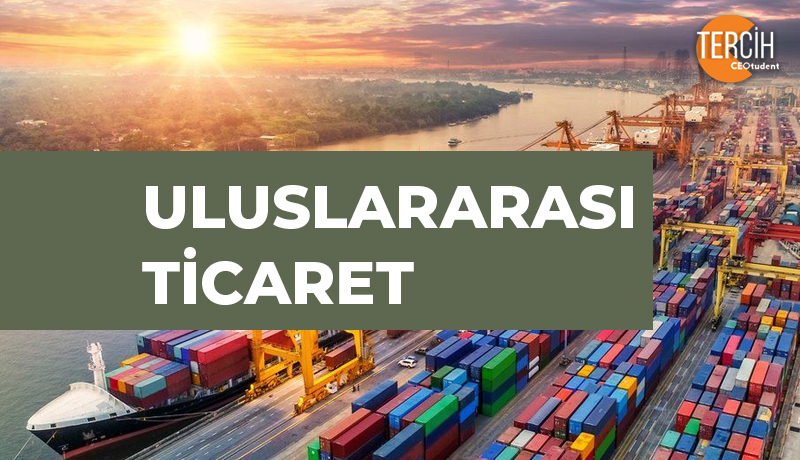 The international trade section is a section that provides information about the economic bases and practices related to the import and export relations of companies in the international field, documents used in foreign trade and foreign trade finance. This department is a department that will contribute to the global competitiveness of our country and train responsible people. It educates people who follow the developments in our country and life, have modern knowledge, and have knowledge about the concept of professional ethics.
---
How many years is the International Trade Department Education Period?
In this department, students are given a 4-year undergraduate education. Students who meet the 240 ECTS credit requirement and successfully complete their compulsory internship can graduate from this department.
---
What are the International Trade Department Courses?
Below you can see the general courses offered. Courses may vary from university to university.
● Marketing Management
● International Marketing
● International Relations
● Electronic Commerce
● Turkish Tax System
● Taxation in International Trade
● International Logistics
● International Economy
● Turkish Economy
● Entrepreneurship
● Labor Law
● Strategy in International Trade
● Customs Legislation
---
What Do International Trade Graduates Do?
Graduates of the International Trade Department become competent individuals in adapting to the global competitive environment and managing competition. Graduates of the department target the country they intend to do business with and carry out market research of the relevant country. They comment on the future forecasts of the organization or company they work for. They determine in advance the risks that the company or organization they work with may experience and take precautions in this regard.
---
How Much Salary Do International Trade Graduates Get?
Those who read this section start a job in the private sector with a little more than the minimum wage. The higher the experience, the higher the wage. There is also an additional charge for trips out of the country. Since the demand for department graduates is high, the salary of a newcomer will increase in a short time. Of course, the salary of the person depends on his development. Graduates of the department can work in companies abroad with a satisfactory salary without any difficulties. In addition, those who want to work as civil servants receive a satisfactory wage after being appointed with a good score in the KPSS exam.
---
What are the Challenges of the International Trade Department?
This department is a multidisciplinary field of study that has developed as a result of the global age we live in. Since it is a department that requires at least two foreign languages, you must have a predisposition to a foreign language. If not, your job becomes very difficult.
---
Who Can Succeed in International Trade?
This department trains qualified and responsible individuals who will contribute to the country's global competitiveness. It educates individuals who follow the developments both in the country and globally, have modern knowledge and have knowledge about the concept of professional ethics. If people who have such characteristics and can express themselves in human relations and self-expression correctly choose this department, it is inevitable that they will be successful. Before choosing, it will be good for you to make a good self-assessment and determine your pros and cons, considering the future.
---
What are the job opportunities in the Department of International Trade?
Graduates of the department can pursue an
academic career
by completing the master's and doctoral stages. In addition, they have the chance to pursue a career in different sectors. These; These are areas such as Accounting, Human Resources, Financial Advisor, Finance, Import and Export, Logistics.
---
What are the Foreign Opportunities of the International Trade Department?
In this department, you have the opportunity to study abroad thanks to the ERASMUS program in most universities. In addition, you can get this education from various universities in countries such as England, Canada, Germany.
---
What is the Future of International Trade Department?
As long as international trade continues, this section will also change and develop. You may even be able to establish your own company as you start and progress. For this and many other reasons, the future of this chapter may increase further in the future. Focus yourself on digital innovations and learning as many foreign languages as possible and wait for the good things that time will bring.
---
What are the Differences Between International Trade and Foreign Trade Department?
Basically, the aims and fields of study of both departments are the same. However, foreign trade is the exchange of capital, goods and services between international borders or regions. International trade, on the other hand, is an important source of economic income for any country considered a world power.
All other university departments can be
found here
.
This post is also available in: Türkçe