A pilot is a person who drives an aircraft, either personally or professionally. Due to the skills required to be a pilot, this profession has many advantages. Today, the number of people who want to become a pilot is increasing due to these advantages.
The pilot doesn't drive only a passenger plane. There are different types of airplanes produced for its purpose. A pilot must be familiar with the aircraft they are using. For this, they are expected to have a command of many disciplines.
In addition to certain training, the physical factors necessary for piloting must also be present. In the long run, there will be side effects, as it will be at high altitudes. In order to prevent this, it is essential to meet certain physical properties.
---
How to Become a Pilot? Details of Pilot Training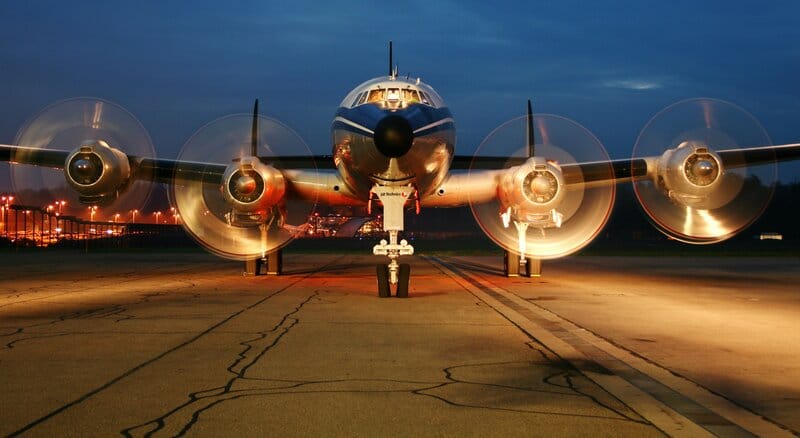 It is enough to be a high school graduate to start flight training. However, a person with a bachelor's degree is in a more advantageous position for flight training. Because to be a pilot; You also need to think analytically.
Flight Training Organizations authorized by the Ministry of Transport, Maritime Affairs and Communications, General Directorate of Civil Aviation, provide pilot training needed in the civil aviation sector.
Apart from this, some universities in our country and the Turkish Republic of Northern Cyprus have piloting programs in their faculties.
Eskişehir Technical University, Faculty of Aviation and Space Sciences (state)
Istanbul Okan University, Faculty of Applied Sciences (foundation)
Özyeğin University, Faculty of Aeronautics and Astronautics (foundation)
Turkish Aeronautical Association University, Faculty of Air Transport (foundation)
University of Kyrenia, Faculty of Aeronautics and Astronautics (foundation)
Of course, education alone is not enough to become a pilot. There are exams for a private pilot license (PPL), airline transport license (ATPL), or commercial pilot license (CPL).
The ATPL license is the most comprehensive commercial license and is capable of encompassing other licenses.
---
PPL – Private Pilot License
A non-commercial license to pilot any aircraft. The conditions for obtaining this license are determined by the International Civil Aviation Authority.
Pilots holding a PPL are subject to a passenger license. However, it is not possible to share flight costs with passengers. The pilot cannot demand payment from the passengers (except for some special conditions) in return for the flight and cannot earn any income.
It is expected to obtain various licenses and ratings in addition to the PPL license in order to be able to fly in multi-engine or multi-pilot airplanes, to fly at night or to fly with the aim of making financial gains.
In order to receive a PPL, certain conditions must be met:
Before the first solo flight, to pass a specially designated health examination for flyers,
Flying for at least 45 hours during the course, including solo and double flights,
Flying solo for at least 10 hours,
Minimum 25 hours of dual-control flying,
Flying solo between airports at least once
Passing each of the seven exams with a success rate of at least 75%,
Pass the flight test with an exam instructor, including the oral exam.
---
CPL – Commercial Pilot License
It is the required piloting license for commercial flight. Unlike a private pilot license, it allows commercial motivation to fly.
Concessions granted on behalf of the CPL are determined by the International Civil Aviation Authority. However, some conditions may differ depending on the countries.
The requirements for obtaining a CPL are:
Being able to understand, speak, read and write the English language,
Having acquired PPL,
Having completed the required flight training,
Flying at least 300 nautical miles between airports,
Passing the first class flight inspection,
Successfully passing the exams.
---
ATPL – Airline Transport Pilot License
It is the ultimate commercial piloting license. Holders of this license may also be captains of aircraft with a maximum take-off weight of more than 12,500 pounds (5,669.9 kilograms) and a capacity of more than nine passengers.
For the ATPL license, it is necessary to obtain the licenses called PPL and CPL first. These licenses can be obtained individually or from comprehensive ATPL courses.
Requirements for ATPL;
Having obtained PPL and CPL licenses,
Having a valid health certificate showing that there is no obstacle to piloting in an airline issued by aviation medical centers authorized by the General Directorate of Civil Aviation,
Good command of English in understanding, speaking and writing.
Having successfully completed the necessary theoretical knowledge and flight training in Flight Training Organizations authorized by the General Directorate of Civil Aviation,
Being successful in theoretical knowledge exams and flight aptitude exam.
---
Physical Conditions to Become a Pilot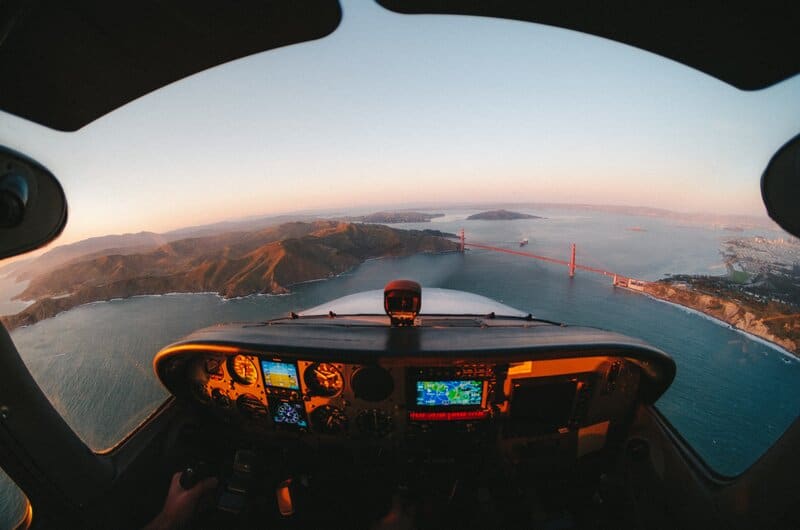 In order to become a pilot in the Air Force, it is required not to have a chronic illness. As a matter of fact, the performance of the aircraft here is quite high. People who will use these tools are expected to have high performance.
People with visual and hearing problems and those with chronic conditions will have problems with these high-performance aircraft.
The expected number of pilots in military aviation and civil aviation are different. Therefore, the requirements sought in civil aviation are more flexible. Aircraft used in civil aviation also do not show the performance in military aviation.
---
Conditions to Be Considered About Flight Schools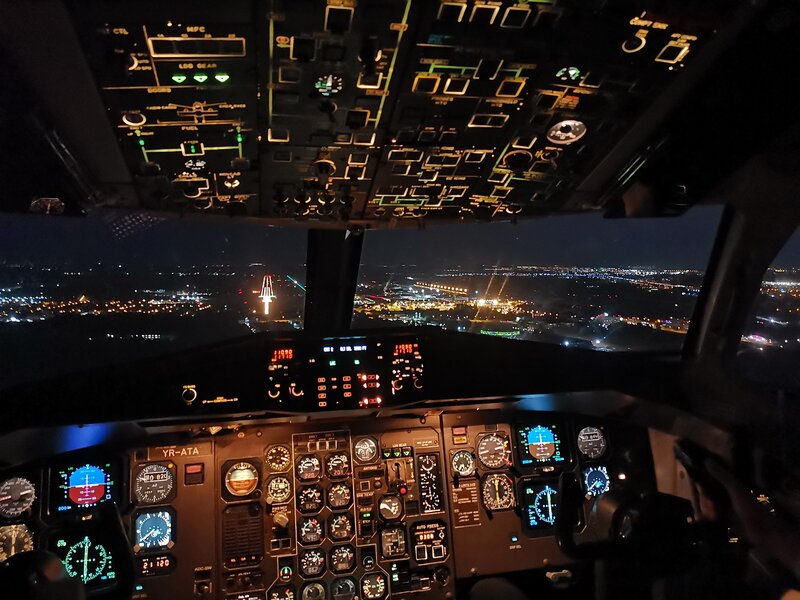 All schools authorized by the General Directorate of Civil Aviation are authorized to provide pilot training. Since the fees are high, it will be more beneficial to look at the qualifications rather than the price when choosing a school.
Consideration should be given to the number of current students of the school together with the number of graduates. The employment rate of graduates, the airlines that graduates work for, the number and ages of training aircraft, the number of flight and ground lesson teachers, the number of simulators should be considered when choosing a flight school. All this information can be requested in writing from the flight school where training is planned.
The training aircraft is where the knowledge learned in theory is applied in practice. The number of aircraft the school has depends on the number of its students operating. One training aircraft will serve four or five full-time students. This ratio is also likely to be higher for part-time students.
One factor to consider is that the fleet is a mix of simple, advanced and multi-engine aircraft. It is important that airplanes are well maintained.
It is important to question the penalty situation received from the inspections of the General Directorate of Civil Aviation. Flight school accidents should also be investigated.
Attention should be paid to the conclusion of a contract with the educational organization based on the time of the flight. In this way, decreases in the level of education can be prevented.
---
Disadvantages and Advantages of Being a Pilot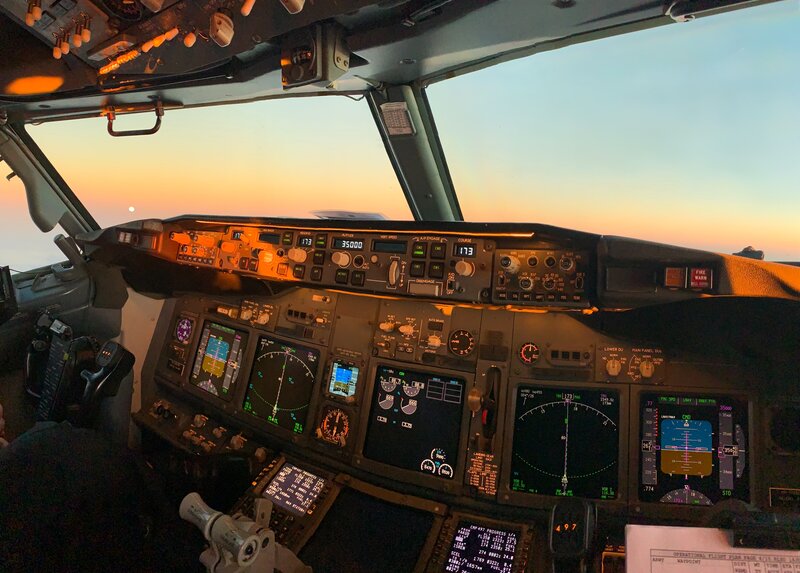 As in any profession, the piloting profession has its advantages and disadvantages. People considering this profession should also anticipate the problems they may encounter during the decision-making process.
As a matter of fact, most airline companies also subject them to a number of tests during their pilot recruitment.
Let's examine the disadvantages:
Education is costly. Those who will receive this training, except for military schools, will pay not very low fees for the courses.
Education is grueling. Theoretical courses taken for piloting licenses are quite comprehensive.
It is expected to be psychologically healthy. It is necessary to be calm for the problems that may be encountered.
The change in pressure gives physical fatigue. It is necessary to be prepared for long flight hours with changing humidity and pressure ratios.
The radiation risk is due to the exposure of the cockpit to the sun's rays at high altitudes. In addition, there are many devices in the cockpit.
The annual health and theoretical knowledge tests can be stressful.
Lack of a stable social life due to flight times.
Having long and tiring working hours.
If we talk about the advantages;
It is an international profession. As a requirement of the profession, it is compatible for visiting many countries.
Their salaries are high. Because both physical and mental requirements of the profession must be met.
Flexibility in working hours is provided as the rank rises.
Colleagues will have similar motivation.
Since this occupation will only be performed while on an airplane, it is not expected to work except when you are not on an airplane.
It is possible to get to know different cultures. In this way, it is possible to be aware of what is happening on Earth.
Related Contents:
What is the Department of Aeronautical Engineering? What Do Graduates Do?
What is Automotive Engineering Department? What Do Graduates Do?
This post is also available in: Türkçe