Let's examine the story of the emergence and benefits of vaseline moisturizing gel, which is used in many different areas such as cleaning, health and skin, foot and hair care.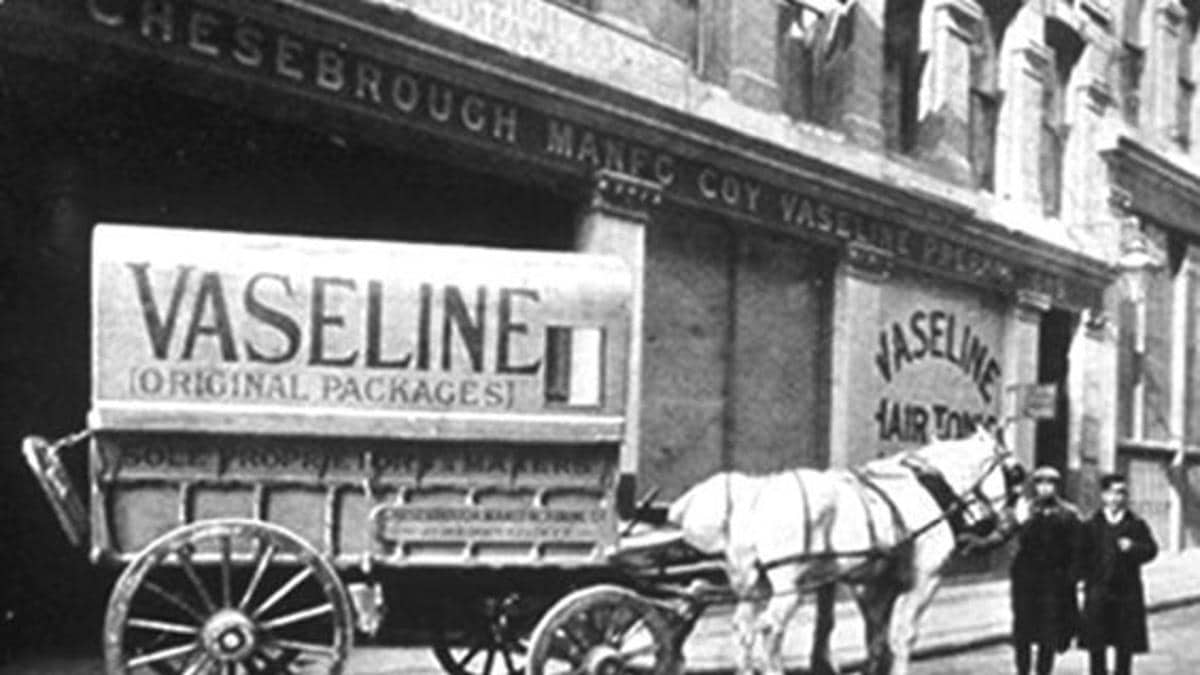 English chemist Robert A. Chesebrough was out to explore petroleum by-products in Pennsylvania in 1859 when he noticed a naturally occurring product while drilling for oil. He notices that this product has a visibly skin-repairing effect and thinks that maybe he can find a solution to the dryness of the skin in North America with this product.
By 1865, the English chemist had reached the level of patenting the ability to make a moisturizing gel from petroleum. Chesebrough, who has been using this product for more than 10 years to purify it, introduces "Vaseline petroleum gel" to the market in 1870.
Chesebrough registered this product as "vaseline" in 1872. It is estimated that the word was formed by combining the German words water (wasser) and Greek oil (olean).
Chesebroug distributes the samples loaded on his carriage free of charge throughout New York. It established 12 sales channels within 6 months, and within two years, the product began to be sold at 1 box per minute.
At the time in 1883, Queen Victoria of England not only presented Chesebroug with the royal honor, the highest honor given by the royal family, but also thanked him by saying that she had repaired her dry skin with Vaseline.
People who were familiar with Vaseline began using it in every conceivable field: treating wounds and bruises, removing stains from furniture, repairing leather clothes, preventing cat hair loss, and even polishing wooden surfaces.
After people discovered so many different uses of vaseline, the gel became available in all pharmacies in America. People working in cold weather conditions have used it to repair their dry and cracked skin and have seen a lot of benefits. After the product sold so quickly and became successful, counterfeit vaselines began to appear in the USA. Wanting to make sure that its customers are using the most natural and genuine petroleum jelly, Chesebrough has started to use the blue stamp as the identifying mark to distinguish original petroleum gel. The blue stamp is used on Vaseline products even today.
Unlike these areas of use, Chesebrough saw Vaseline as an indispensable part of a person's healthy life and argued that a spoonful of Vaseline should be eaten every day. He also did not neglect to eat a spoonful of Vaseline every morning until he died at the age of 96.
---
What is in Vaseline?

Vaseline was originally called petroleum jelly because it contains crude oil. Beeswax, to which it owes its dense consistency, ensures that the cream maintains its properties even when melted. Since the melting cream does not close the pores, it provides better results.
What makes Vaseline a bright and natural looking on the skin, hair, eyebrows and eyelashes is the mineral oils in it. Mineral oils lost in the skin and hair follicles are regained thanks to vaseline. Vaseline can be used both as an ointment and a care cream in terms of its content.
---
Areas Where Vaseline is Used
Vaseline, which is mostly preferred as a moisturizing care cream, is very popular for men and women as part of the treatment of stretch marks.
Vaseline is a product suitable for use in many different areas such as cleaning, health and beauty. It is mostly used in the field of cosmetics, and it remains the only moisturizing product that all people keep with them, especially in winter.
Vaseline is also used to make old items look new and to use brighter items. In the healing of wounds, it can be applied to the wound to treat it together with herbal pastes.
---
Is Vaseline Good for Skin, Hair and Face?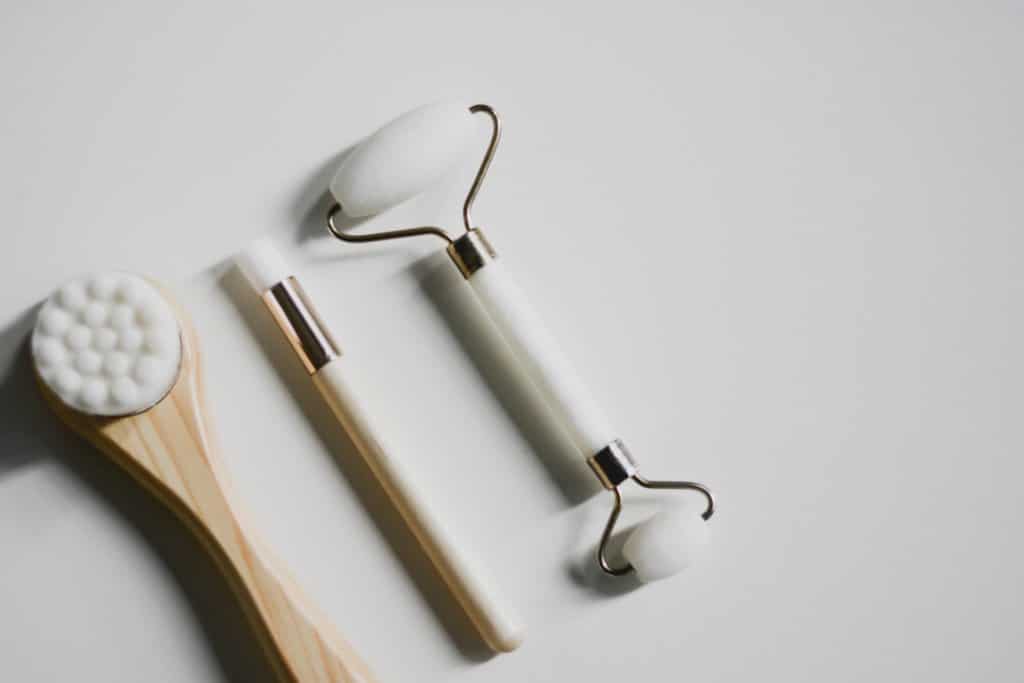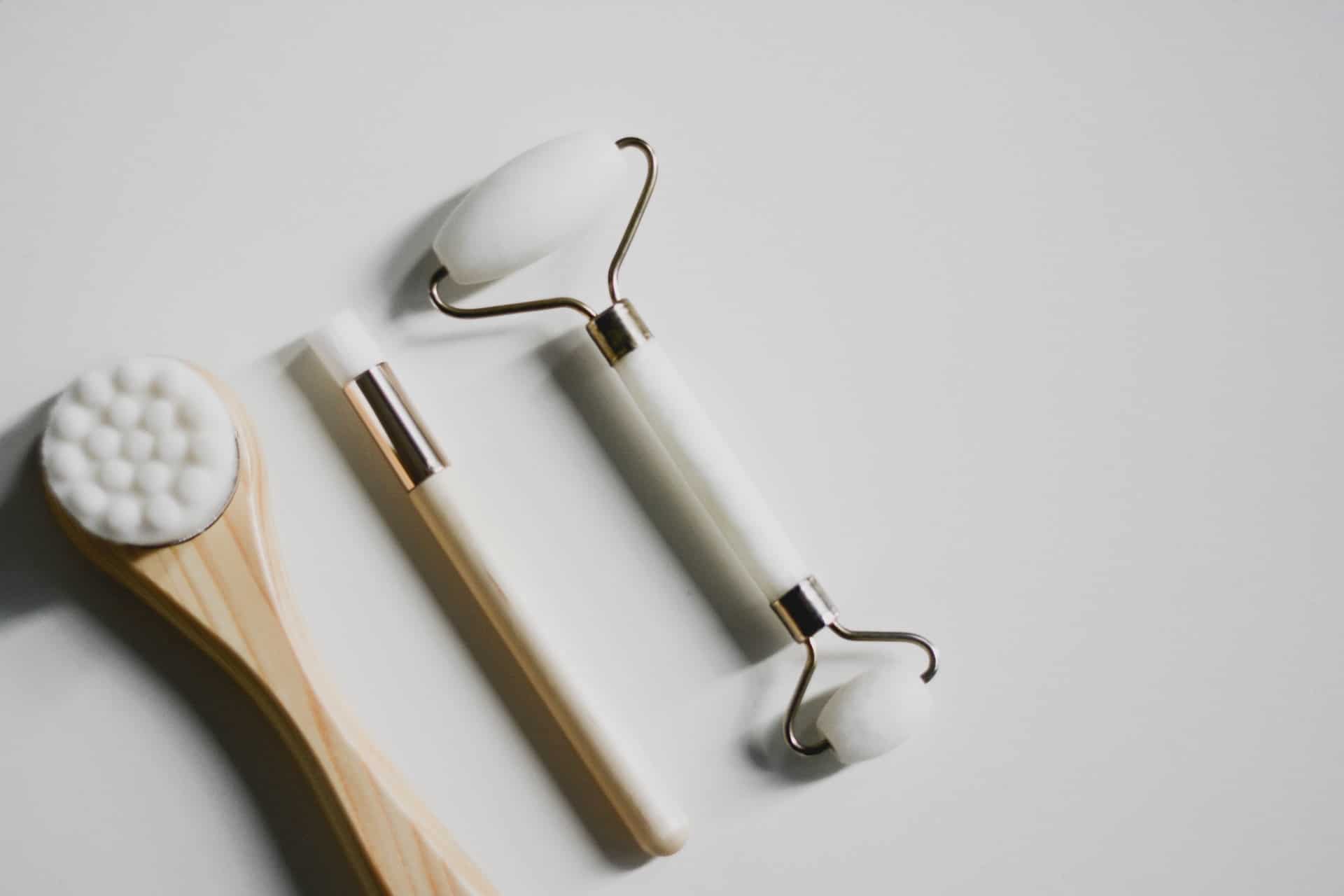 Vaseline makes the skin and hair appear brighter. It can be a solution to many skin problems without the need for medication treatment. It can be used in the treatment of problems such as cracking and drying, bruising and redness. It is also added to some skin and face mask mixes.
Vaseline makes hair look brighter. It can even be used to treat lice. People who stay away from chemicals in care creams can have a more natural and lively appearance by using vaseline. Due to the oil in Vaseline, it should be applied in a very thin layer when applying it to the face and oily areas of the skin. Excessive use can cause acne and large pores.
---
How Should Vaseline Be Used?
It is necessary to be very careful about the use of vaseline, which is suitable for use for many problems.
It needs to be applied to a clean skin and can be melted beforehand, if desired. In this way, faster and more positive results can be obtained from melted cream compared to solid cream.
---
What are the Benefits of Vaseline?
Thanks to the minerals in it, it prevents skin dryness.
Prevents skin darkening on the elbow and knee.
It is used in the first place in the treatment of cracks by both women and men.
It makes the skin and hair look more alive and bright.
It is preferred in the treatment of diaper rash in babies.
It is applied on old leather goods and clothes to make them look like new.
It can be used by mixing with olive oil in the treatment of sunburns.
Restores chapped lips
It prevents the formation of wrinkles if applied before sleep.
In the care of eyebrows and eyelashes, it ensures that they become thicker and do not fall out.
Vaseline can be applied on the perfumed area to make the perfume more permanent.
---
Skin Care

It is sometimes even used as a raw material in the production of many creams and lotions in the cosmetics industry. Vaseline, which has a very high place in skin care, prevents skin dryness and keeps the skin soft and moist all day.
It is also very effective in problems such as wounds, burns, cracks on the skin. It removes the exfoliation that occurs due to dryness and loss of moisture balance of the skin, especially in winter, and ensures that the skin regains its old moisture balance.
For those who work at the desk, it prevents the darkening of elbows and knees caused by placing them on the table. Thanks to the minerals it contains, it provides a bright appearance to the skin.
---
Foot Care

We can also use Vaseline in the care of our feet, which are one of the most important parts of our personal hygiene, which bear the burden of all the tiredness of the day. No matter how many pedicures we have, we may not be able to prevent unwanted cracks and dryness on our feet. Vaseline, which is applied regularly to the cracked and callus area, not only softens the area, but also ensures the removal of unwanted dead skin from the body.
While it is obvious that foot care is important for us in every sense, we should not leave vaseline with us.
---
Lip Protector

Due to its structure, our lips are affected by external factors very quickly. In cold weather, the area that dries and cracks the fastest and easiest on our skin is our lips. We can use vaseline to prevent these lip cracks. The intense oil and mineral ratio in it keeps the lips moist all day long.
If you are a make-up person, when you add moisture to your lips with vaseline before using your lipstick, you will both provide the necessary moisture to your lips and increase the permanence of the lipstick, just like in perfume.
We recommend that you keep Vaseline in your bag, which is also very important in lip care,  especially in winter.
---
Eyelashes

Make-up lovers, this place interests you the most. You may be facing the problem of shedding eyelashes due to daily make-up or other reasons. Did you know that you can get support from vaseline to prevent this spillage?
If you are using false eyelashes, you can use Vaseline at the time of eyelash removal. Due to the high content of oil, it will allow the eyelashes to come out easily.
Even if you say you don't wear make-up and you can't use false eyelashes, you can still make your eyelashes look full and long naturally by using Vaseline.
---
Eyebrows

One of the most curious is whether Vaseline raises eyebrows or not. Vaseline, which makes the eyebrows thicker thanks to the high amount of minerals in it, also nourishes them, prevents them from falling out, and gives vitality to the eyebrows. If you are experiencing eyebrow loss problems, you can apply Vaseline care to your eyebrows before going to bed in the evening. As in every application, do not forget to use it regularly in order to achieve fast results.
---
Hands and Nails

Hand and nail care is a red line for many of us. We can apply Vaseline when our hands look sapless and when we are suffering from nail breakage. Vaseline, which softens the cuticles and provides a manicure-like appearance, also repairs dried and cracked hands.
Thanks to the minerals in it, it can also prevent breakage by nourishing and moisturizing the nails. Vaseline for hand and nail care is a more useful product than you think, isn't it?
---
Baby Care

Did you know that Vaseline can also be good for diaper rash and redness, which is the number one problem in babies? In order to prevent the baby from experiencing problems such as rash and redness, you can get regular and measured support from Vaseline in skin care. In this way, you both protect your baby's skin and ensure that it is soft and smooth.
---
What Happens If Vaseline is Used Too Much?
It is very important to know one's own skin type in the correct use of Vaseline. For example, if you have oily skin, vaseline will not be suitable for your skin type as it contains a high percentage of oil. If you use it too much, it causes acne and pimple formation in the face area.
Vaseline, which is a harmful product if not used correctly as well as beneficial to the skin, can sometimes cause skin darkening when applied to the skin and exposed to the sun.
It will be healthier for pregnant women to consult their doctor before using it.
It can cause allergic reactions when used carelessly in baby care.
Like any product that is used too much and frequently, it can disrupt the moisture balance in the skin. As it should be in every care product we use for our skin, we should be careful to choose the one suitable for our skin type and use it in the right amount in vaseline.
This post is also available in: Türkçe