Julia Roberts movies are cult movies among Hollywood movies. The successful actress Julia Roberts, who gained great acclaim with the films she acted in the 1990s, has produced countless films to date. Julia Roberts, who is constantly rewarded for her acting, was awarded the Best Actress Oscar in 2001. We have compiled all the movies starring the beautiful actress Julia Roberts for you. We wish you a good time ☺
---
1) Pretty Woman (1990) | IMDb: 7.0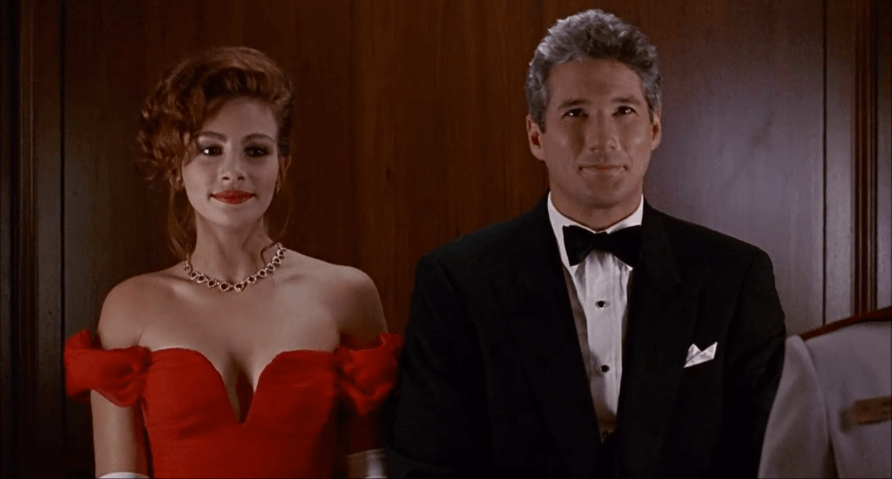 Director: Garry Marshall
Other Cast: Richard Gere, Jason Alexander, Laura San Giacomo
One of the must-have movies of Julia Roberts movies list is Pretty Woman. Edward is a very wealthy businessman. Although he has everything, Edward, bored with the riches around him, throws himself on the street. That night, he meets a socialite beauty named Vivian. After spending the night with her, they make a decision. They'll just live like lovers for a week and then part ways. However, the deal does not turn out as they expected.
---
2) Ready to Wear (1994) | IMDb: 5.2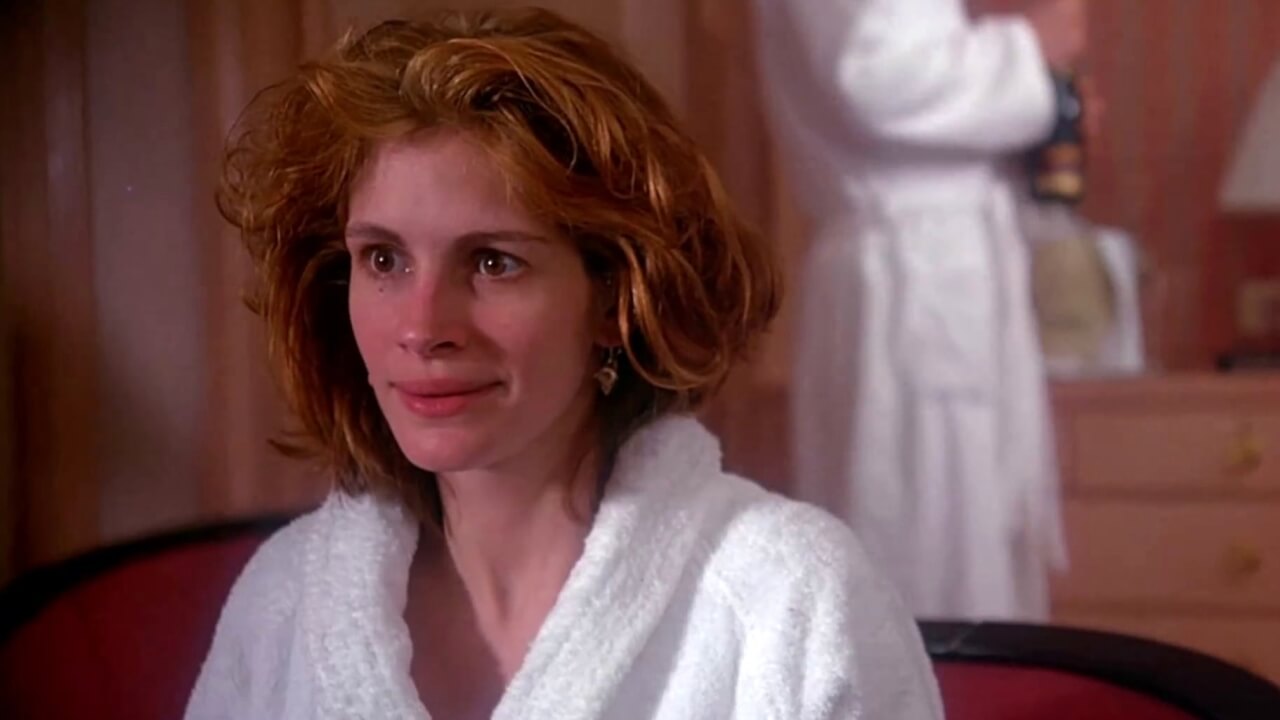 Director: Robert Altman
Other Cast: Sophia Loren, Marcello Mastroianni, Jean-Pierre Cassel
Many models, journalists, designers come to Paris fashion week side by side. Everyone is eagerly waiting for the fashion shows. Kitty Potter is an enthusiastic reporter. She is pursuing a story that will have great repercussions. In this crowd, where gossip and jealousy are flying, a murder is committed. While the death of a well-known and very important name in the industry marks the fashion week, it makes everyone guilty.
---
3) My Best Friend's Wedding (1997) | IMDb: 6.3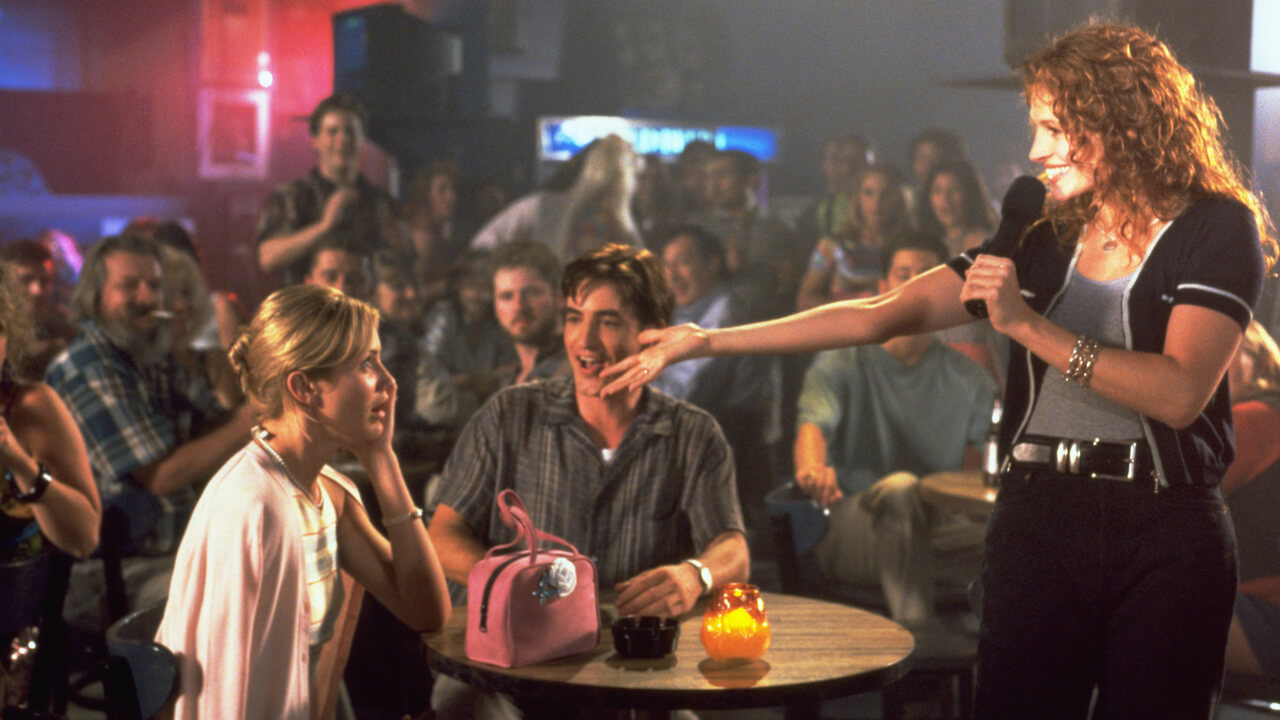 Director: PJ Hogan
Other Cast: Dermot Mulroney, Rubert Everett, Cameron Diaz
Everyone has a friend they have agreed to marry by the age of 30 if they are still not married. Julianne Potter and Michael are also two friends who have promised to marry each other if they do not marry other people in many years. Michael decides to marry Kimberly and the wedding preparations begin. However, Julianne is actually secretly in love with Michael. She realizes her love and begins to do his best to prevent this marriage from happening.
---
4) Sleeping with the Enemy (1991) | IMDb: 6.3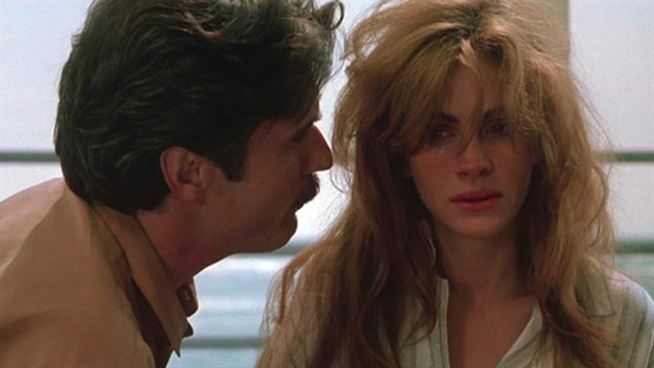 Director: Joseph Ruben
Other Cast: Patrick Bergin, Kevin Anderson, Elizabeth Lawrence
Laura marries Martin, whom she thinks is the man of her dreams. People who look at their marriage from the outside describe them as the ideal couple. However, the inside is not like that. As a violent wife, Martin begins to put pressure on Laura. Unable to withstand any more pressure, Laura decides to run away. In order to escape, Laura reveals herself to everyone as dead. Settling in a town, Laura starts a beautiful life with her new identity. The idea of Martin learning the truth one day is Laura's worst nightmare.
---
5) Mystic Pizza (1988) | IMDb: 6.3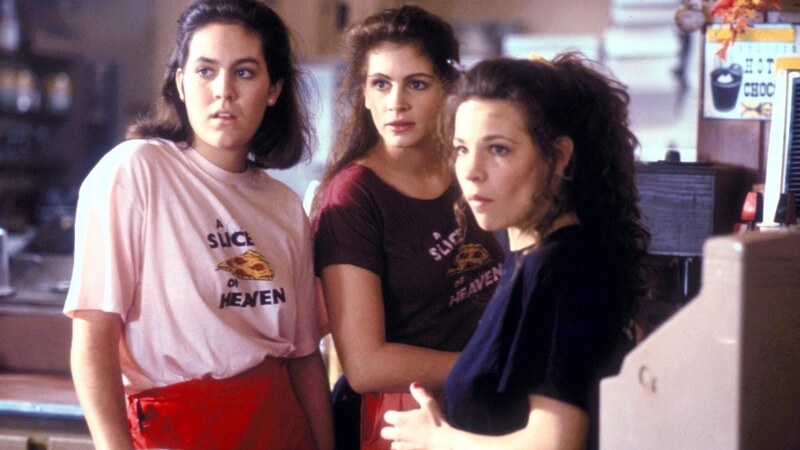 Director: Donald Petrie
Other Cast: Annabeth Gish, Lili Taylor, Vincent D'Onofrio
Jojo and Kat, and Daisy start working at a pizza parlor in the town of Mystic, Connecticut. They are looking for the love of their life, but they are sad that they have not met those people yet. Since they are not satisfied with their lives, they try to make this life better in their own way. However, things don't go as expected. Kat falls in love with an older man, and Daisy with a rich man, while Jojo is afraid to accept her girlfriend's marriage proposal.
---
6) The Pelican Brief (1993) | IMDb: 6.6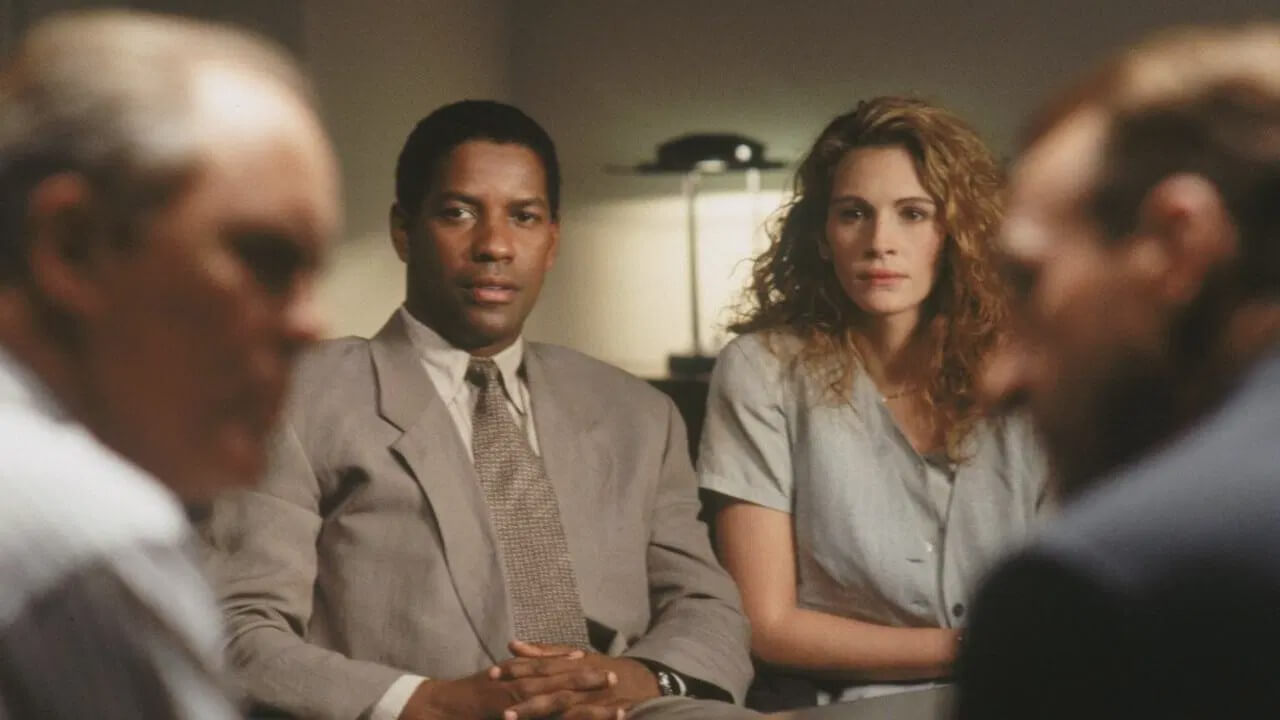 Director: Alan J. Pakula
Other Cast: Denzel Washington, Sam Shepard, Stanley Tucci
The screenplay is based on the novel by John Grisham. A law student prepares a case involving two assassinated Supreme Court justices. This file resonates with the upper echelons of the bureaucracy. He and the investigative journalist he works with have a tough fight to reveal the hidden truths.
---
7) Steel Magnolias (1989) | IMDb: 7.3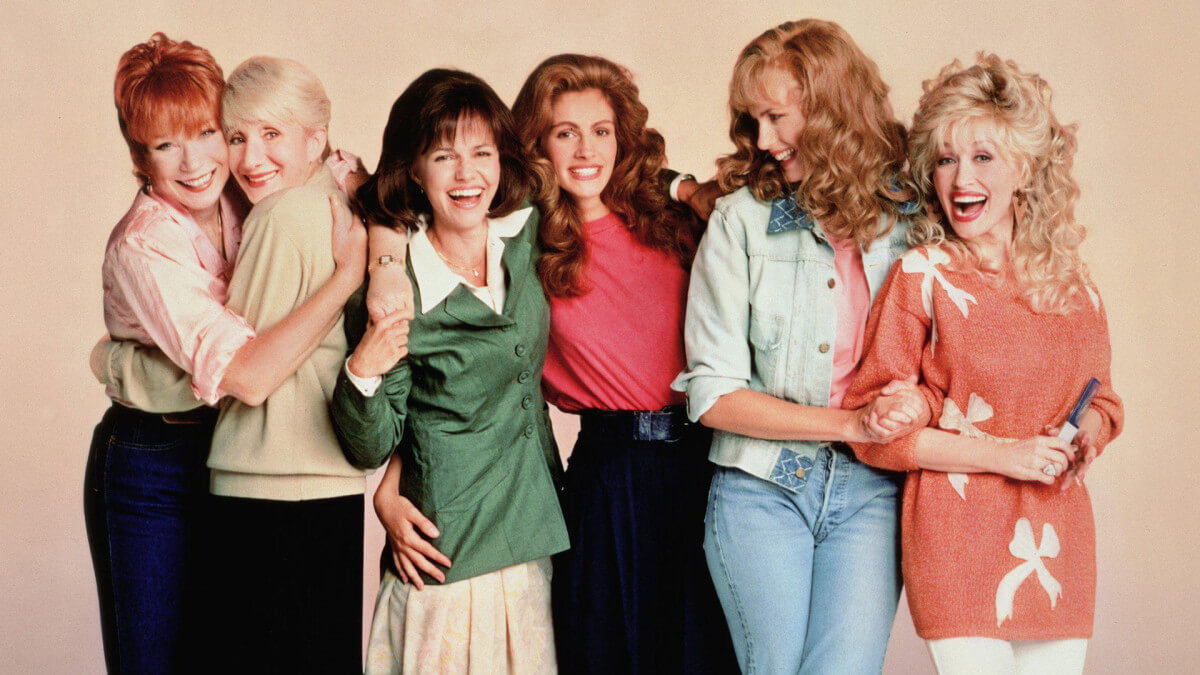 Director: Herbert Ross
Other Cast: Shirley MacLaine, Olympia Dukakis, Sally Field
A group of women living in Louisiana have their own problems. One's husband has passed away, the other continues to live in a depressed state, while the other is still single. For this group, which is constantly gossiping among themselves, gossip becomes a reason to live. They start to get rid of their troubles with the conversation they have in the small beauty salon they go to.
---
Director: Steven Spielberg
Other Cast: Dustin Hoffman, Robin Williams, Danta Basco
Hook is one of the top hits on the list of Julia Roberts movies. Peter Banning is a passionate lawyer. Due to his devotion to his job, he does not spare enough time for his wife and children. One day, the family goes to visit their grandmother Wendy in England. But this visit turns into a big adventure. The boys are kidnapped by Captain Hook. Tinkerbell helps Peter return to the "Never Land". Peter Banning has transformed into Peter Pan and gets into a fierce battle with Captain Hook to save his children.
---
9) Flatliners (1990) | IMDb: 6.6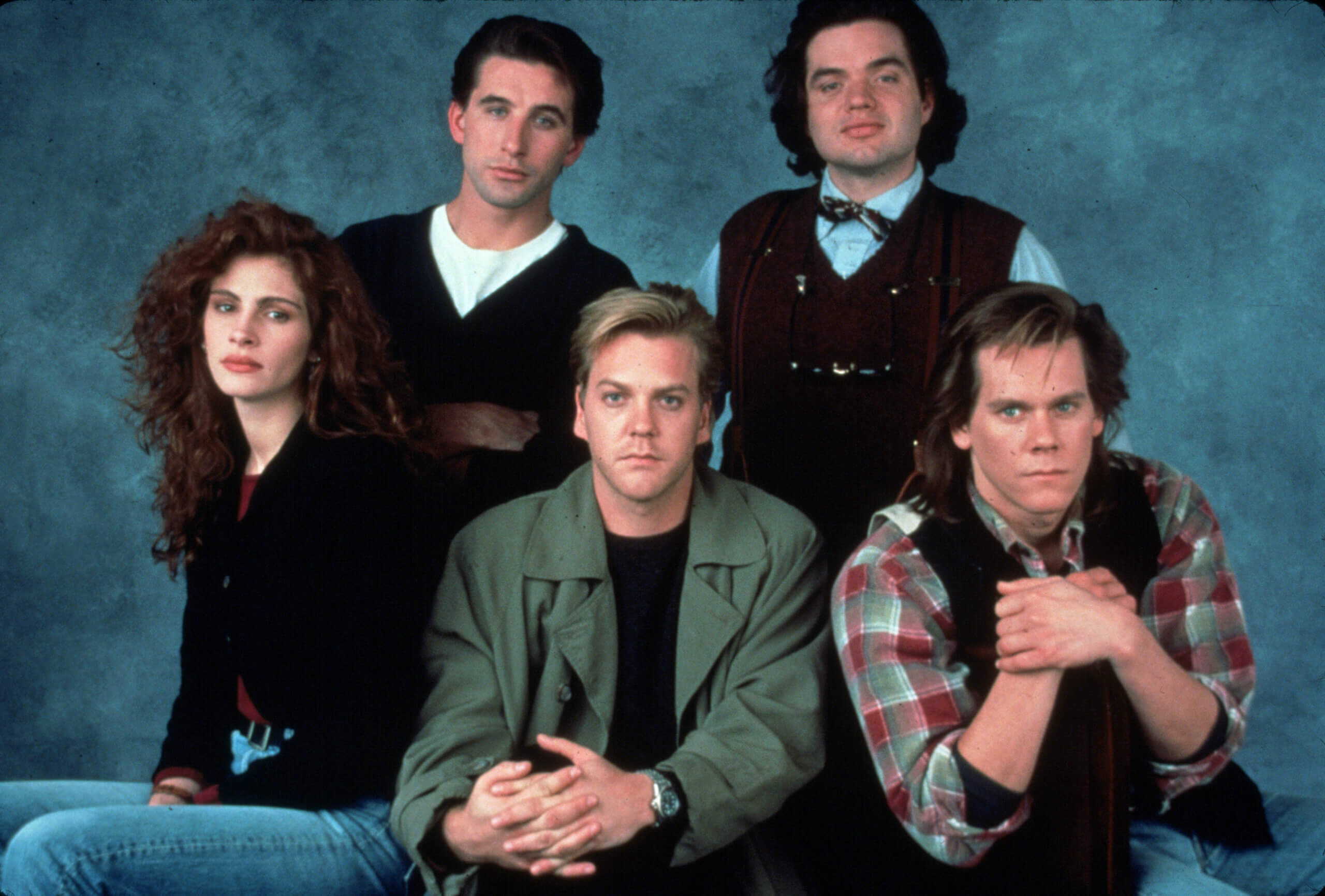 Director: Joel Schumacher
Other Cast: Kiefer Sutherland, Kevin Bacon, William Baldwin
A group of medical students wonder about the other world and they decide to do a study to satisfy their curiosity. They try to control the line between death and life. In this way, they will be able to observe the life after death, which is called the other world. However, this experiment is not as easy as they think. A very challenging adventure awaits the group, who will also experience the dark sides of the other side.
---
10) Something to Talk About (1995) | IMDb: 5.7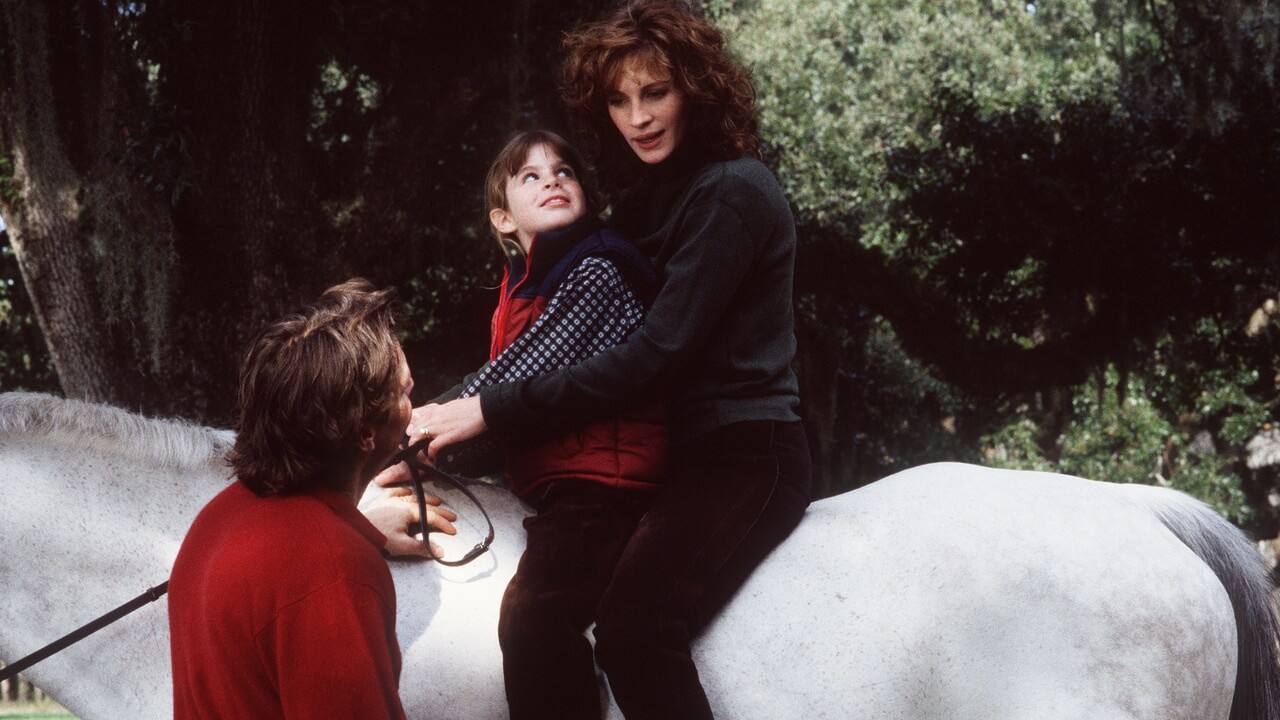 Director: Lasse Hallström
Other Cast: Dennis Quaid, Robert Duvall, Kyra Sedgwick
Grace is an ordinary woman living in a town in the south of America. While her life is quite ordinary, she catches her husband passionately kissing a woman in one of the alleys of the town. Instead of embracing this incident, he confronts his wife at the scene and goes to his family's house. However, in the family home, he encounters his father's oppressive and humiliating attitudes. Grace's father puts pressure on Grace by saying that no matter what, a woman's place is with her husband. After this unexpected pressure, Grace begins to question her marriage, life and femininity.
---
11) Mary Reilly (1996) | IMDb: 5.8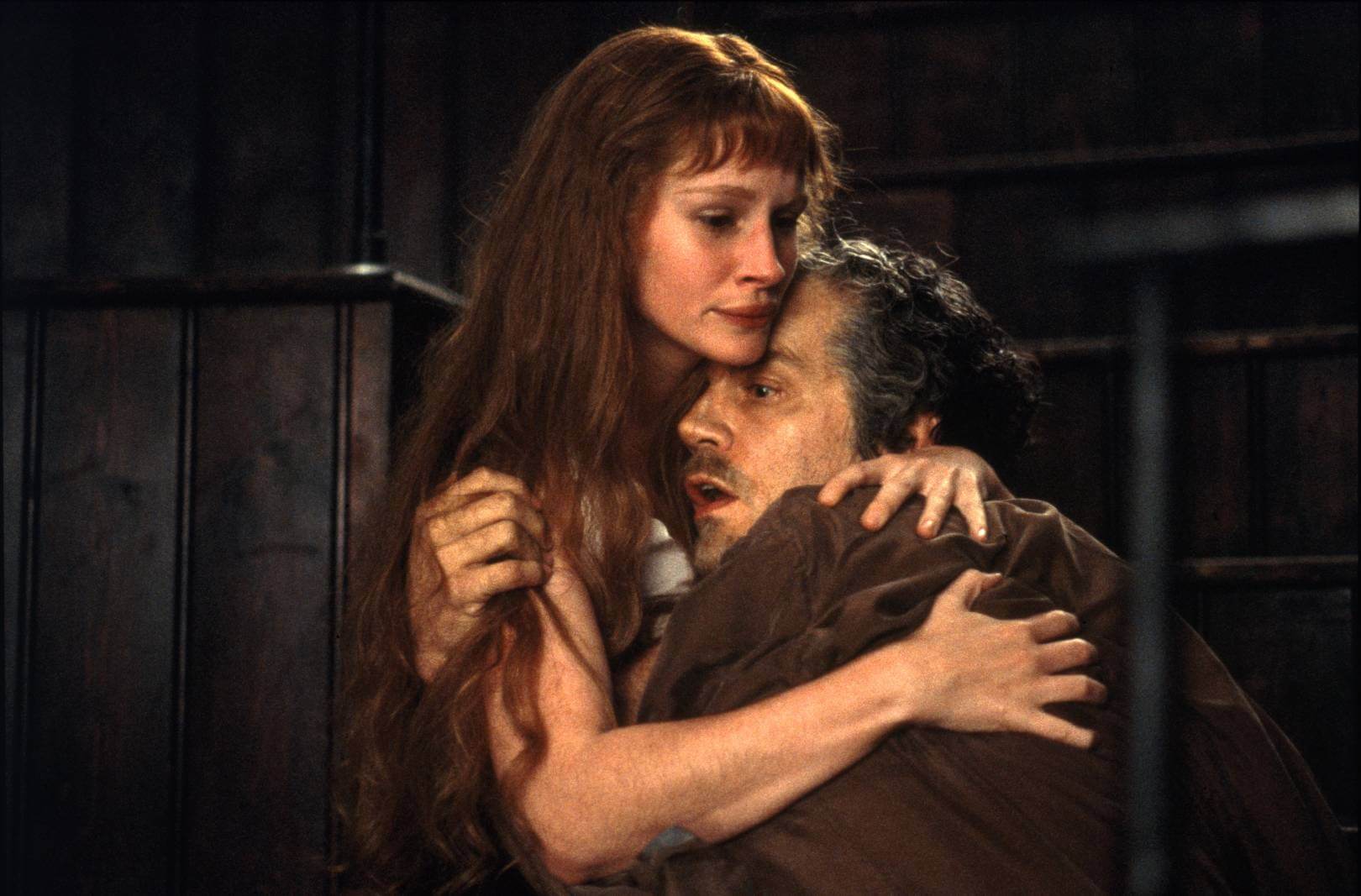 Director: Stephen Frears
Other Cast: John Malkovich, George Cole, Glenn Close
Mary Reilly is a young woman who was subjected to physical and psychological violence by her father as a child. Reilly works as a maid at Dr. Jekyll's house in England and feels very safe in that house. This house provides a wonderful environment for Mary, who is in great financial difficulty. While everything is going well, Mr. Heyde comes to Dr. Jekyll's house as an assistant, and the order is disturbed. Mr. Heyde is a very mean-hearted person. Despite seeing these evils, Mary Reilly falls in love with both Mr. Heyde and Dr. Jekyll.
---
12) I Love Trouble (1994) | IMDb: 5.3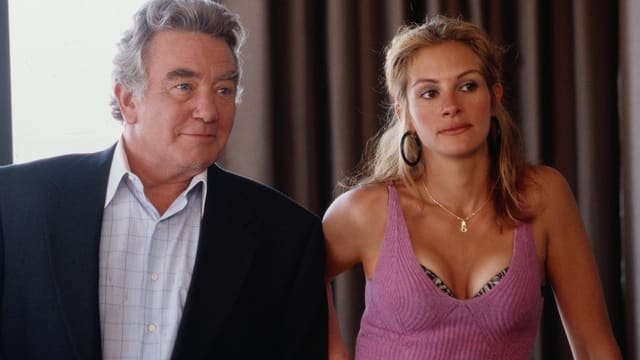 Director: Charles Shyer
Other Cast: Nick Nolte, Saul Rubinek, James Rebhorn
Julia and Nick are reporters for two competing newspapers. Their newspaper enlists these two reporters to investigate a hugely impactful train accident. Having to work together during the research, the duo is initially hostile to each other. However, as they spend time together and get to know each other, this hostile approach turns into love.
---
13) Everyone Says I Love You (1996) | IMDb: 6.7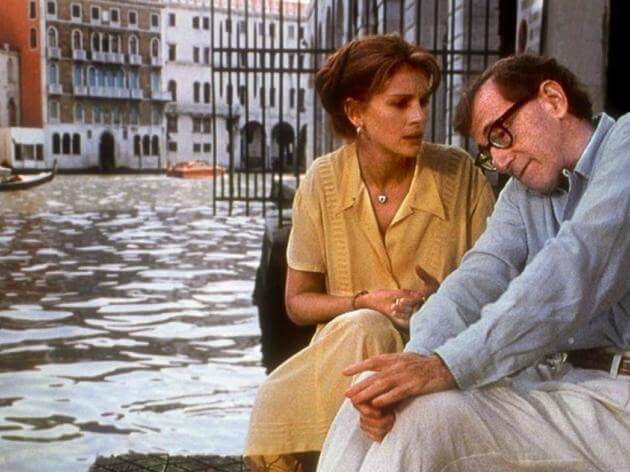 Director: Woody Allen
Other Cast: Woody Allen, Goldie Hawn, Woody Allen
Bob is a very open-minded lawyer. Her husband is a woman who is constantly meddling in their business, meddling in everything. Bob is torn between his wife, ex-wife, stepdaughter, and another family member. The film, which features the musical language of the 1930s, was shot in New York, Paris and Vedenik.
---
14) Confessions of a Dangerous Mind (2002) | IMDb: 7.0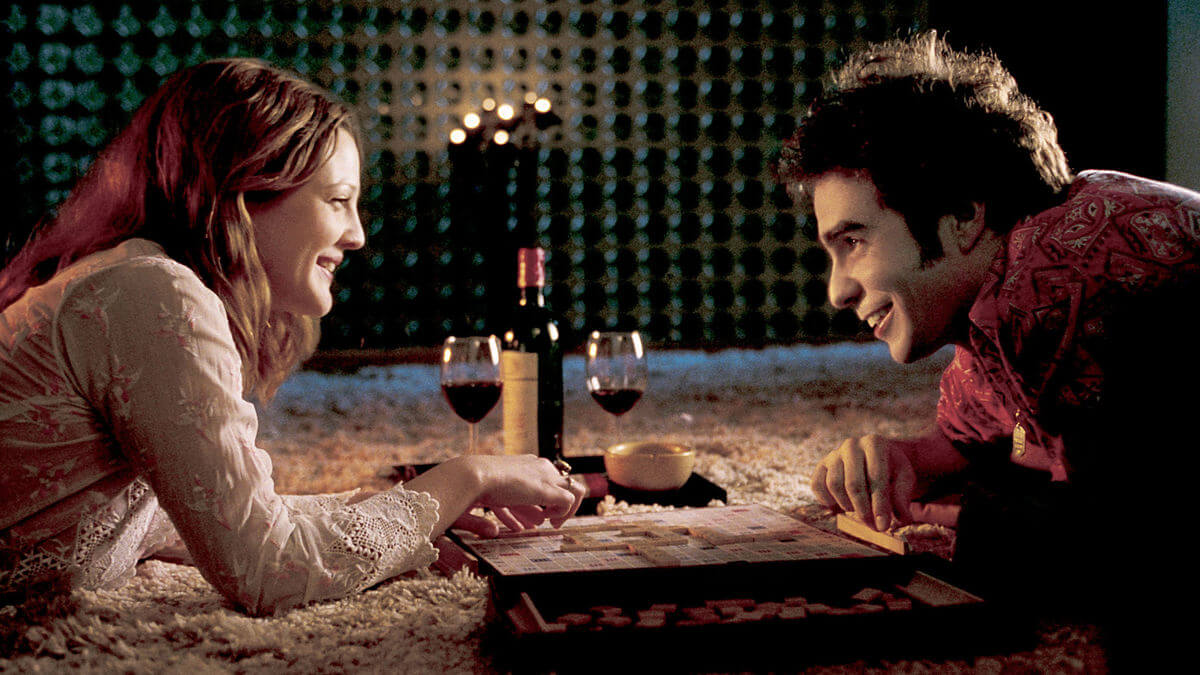 Director: George Clooney
Other Cast: Sam Rockwell, Drew Barrymore, George Clooney
The movie's screenplay is based on the book of the same name by Chuck Barris. Barris is a famous entertainer. According to his claims, he is a hitman at night while he is in show business during the day. The allegations made by Barris, who said he was working for the CIA, have not yet been proven.
---
15) Fireflies in the Garden (2008) | IMDb: 6.5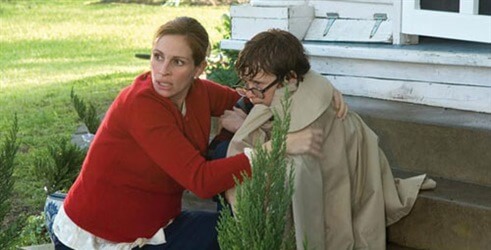 Director: Dennis Lee
Other Cast: Ryan Reynolds, Williem Dafoe, Emily Watson
The film, which can also be defined as the autobiography of Dennis Lee, who sat in the director's chair, is about the dramatic life of the Waechter family. Although the Waechter family is loving and self-sacrificing, intrigues and mysterious lives hidden from each other are revealed by a tragic event.
---
16) Michael Collins (1996) | IMDb: 7.2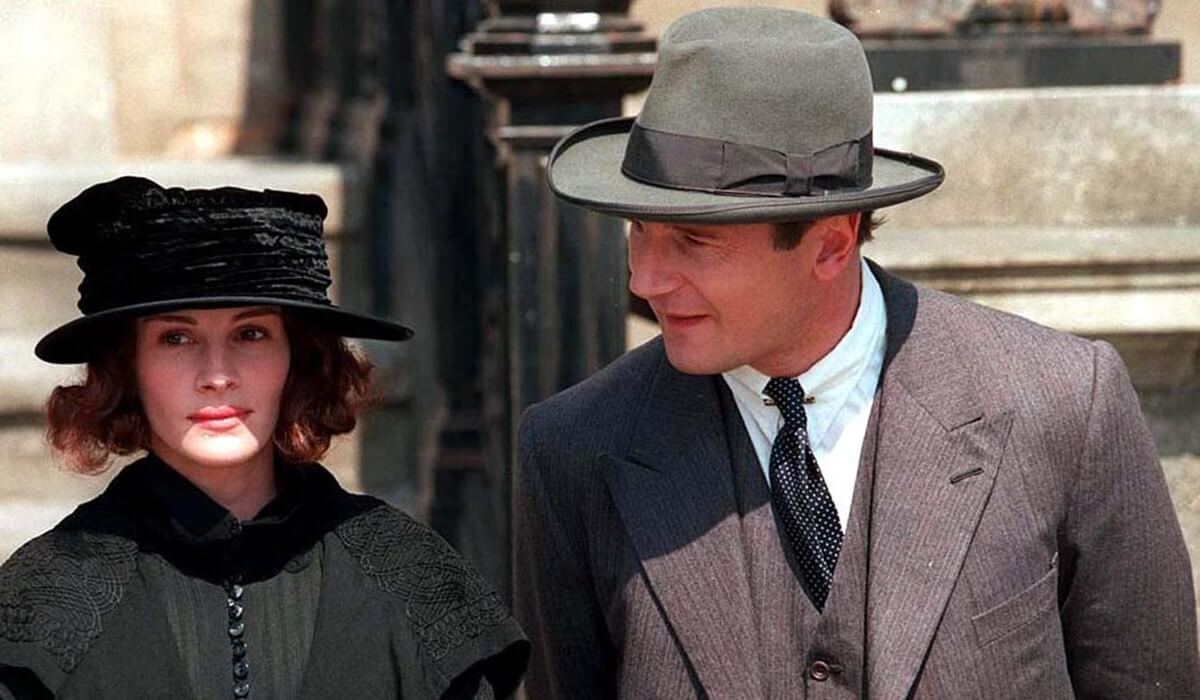 Director: Neil Jordan
Other Cast: Liam Neeson, Aidan Quinn, Alan Rickman
One of the most popular Julia Roberts films is Michael Collins. 12. Hunger and misery begin to appear for the Catholic people of Ireland, which came under the rule of the British Empire in the 19th century. 20. At the turn of the century, Michael Collins begins to fight for Irish independence. However, the oppressive regime in power succeeds in silencing the people who raise their voices. Collins travels around the country, informing the public about the struggle for independence. In the meantime, he is injured, and Kitty Kiernan, who fascinates him with her beauty, finds and treats him. A great love begins between the two. However, before this love can be experienced, a civil war breaks out in the country. Killed while fighting for freedom, Collins becomes one of the immortal heroes of Ireland.
---
17) America's Sweethearts (2001) | IMDb: 5.7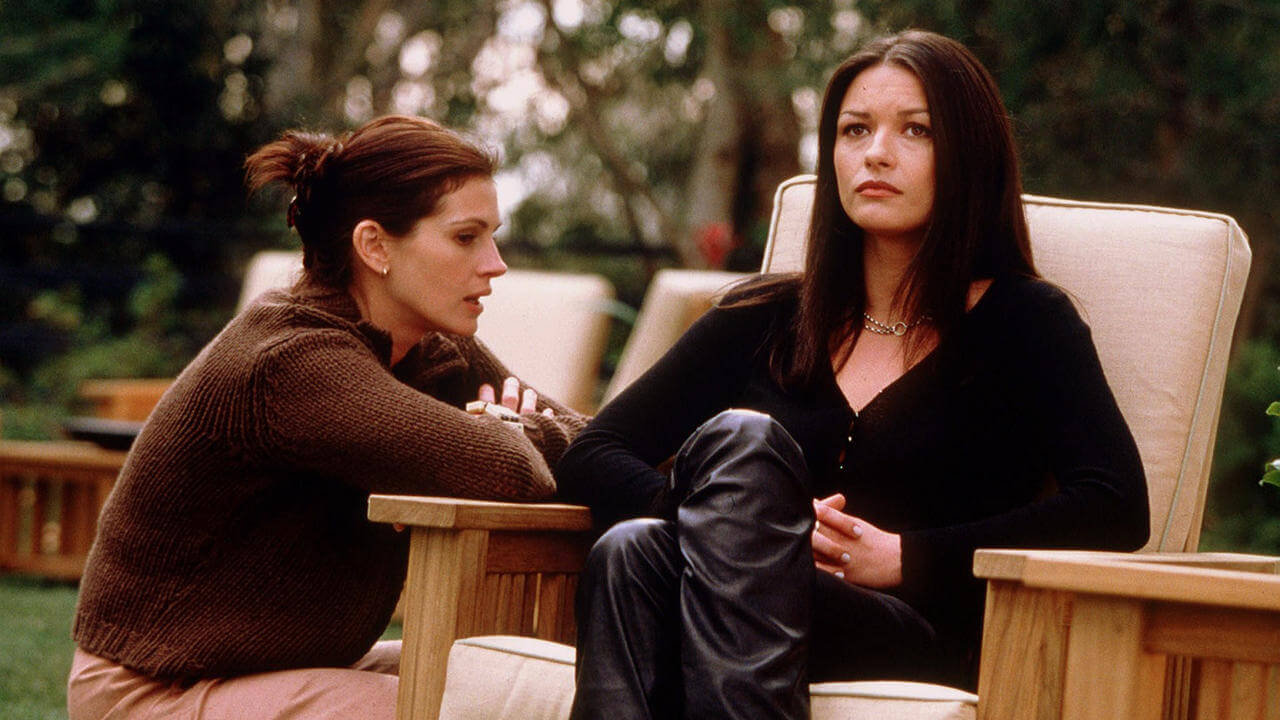 Director: Joe Roth
Other Cast: John Cusack, Billy Crystal, Catherine Zeta-Jones
Kiki and Lee are two movie stars who are about to end their marriage due to a violent conflict. However, just on the eve of the divorce, they shot a movie together, and they are contractually required to appear side by side during the promotional phase of the film. The film's advertiser goes to great lengths to keep Kiki and Lee together, who are on a horrible break. However, this is not easy at all.
---
18) The Normal Heart (2014) | IMDb: 7.9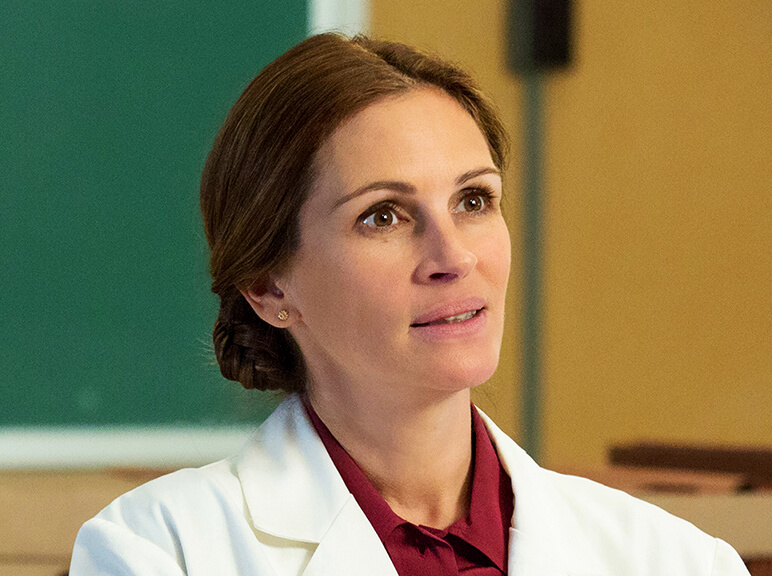 Director: Ryan Murphy
Other Cast: Mark Ruffalo, Jonathan Groff, Frank De Julio
Heart's Resistance is one of the most critically acclaimed Julia Roberts films. The life story of activist Ned Weeks, known for his fight against the AIDS virus that spread in the 1980s, is told. On this road with her boyfriend Felix, they fight against both the AIDS virus and the image of the AIDS virus in people's minds. One of its main aims is to prove that AIDS is not a disease arising from same-sex relationships. This struggle, which two people started, continues with a group that has been established, and continues to grow day by day.
---
19) Charlie Wilson's War (2007) | IMDb: 7.0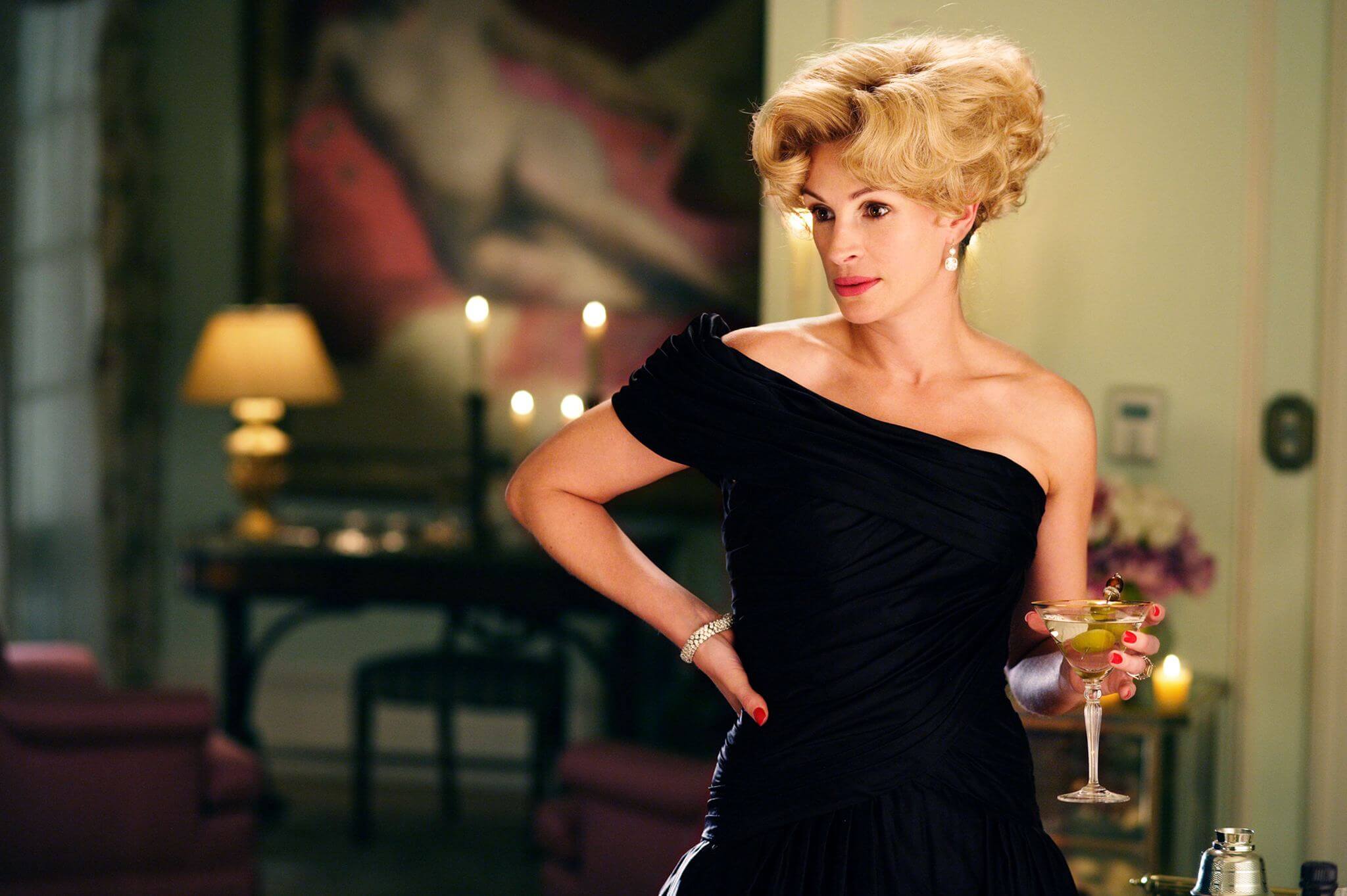 Director: Mike Nichols
Other Cast: Tom Hanks , Philip Seymour Hoffman, Amy Adams
Charlie Wilson is a Texas congressman who secretly sent weapons and ammunition to the mujahideen fighting against communism during the Soviet occupation of Afghanistan. His lover, Joanne Herring, who protects Wilson and is always there for him, is also an anti-communist. Together, the two of them end the Soviet occupation in Afghanistan with the help of their weapons.
---
20) Duplicity (2009) | IMDb: 6.2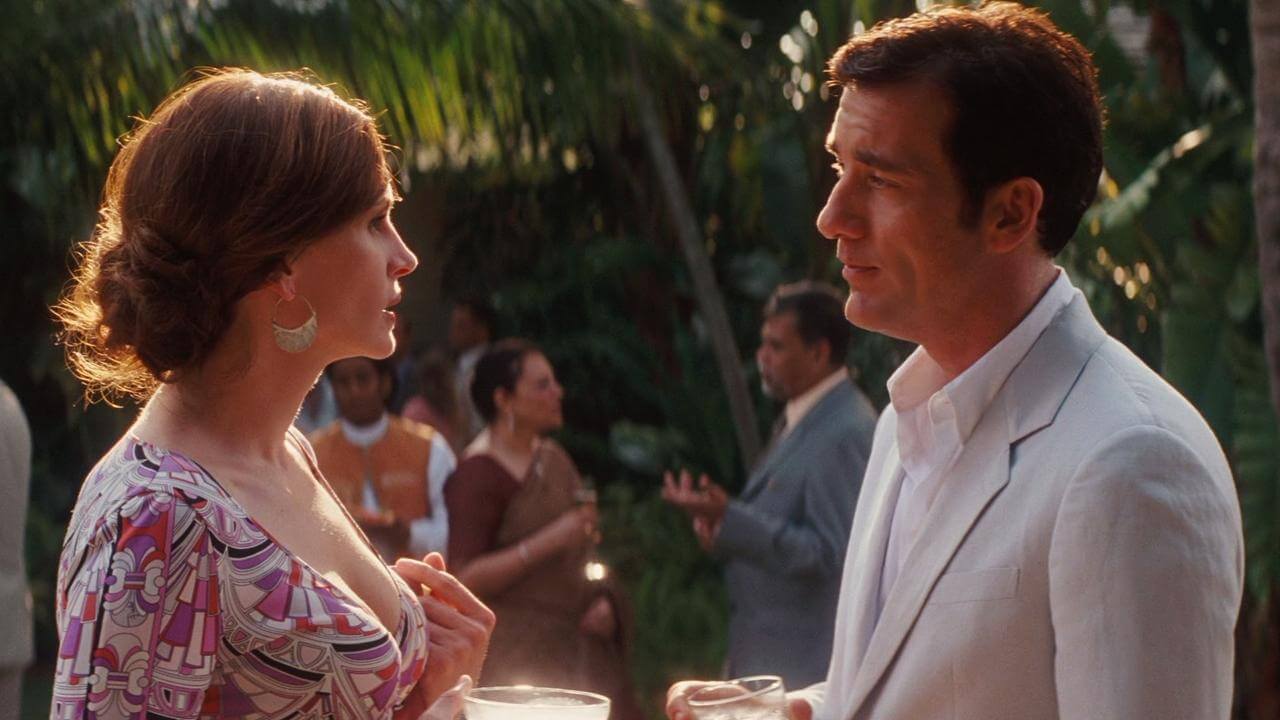 Director: Tony Gilroy
Other Cast: Clive Owen, Tom Wilkinson, Paul Giamatti
Claire Stenwick is a CIA agent. Ray Koval is an MI6 agent. Tired of working for the government, they quit their dual jobs and look for a job in the private sector. He finds work in two companies, both of which are quite large and rival each other. These companies are after the same job and someone assigns Claire and someone else Ray for this job. The company that manages to get the patent will make a huge fortune, and who gets this patent depends on Claire and Ray's performance. As they both work hard, they come across something else to contend with. They have fallen in love with each other.
---
21) Conspiracy Theory (1997) | IMDb: 6.7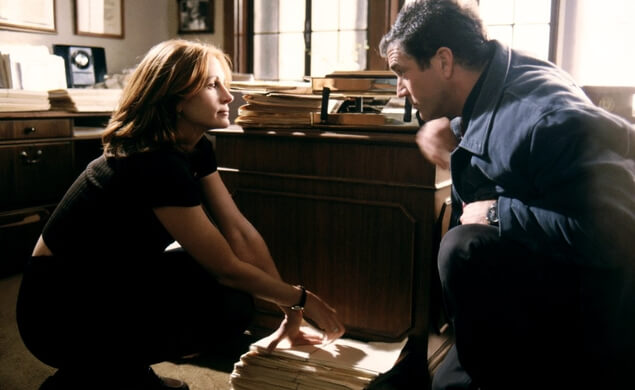 Director: Richard Donner
Other Cast: Mel Gibson, Partick Stewart, Cylk Cozart
Jerry Fletcher is a taxi driver who produces conspiracy theories with the information he learned from the articles he read on the internet and constantly tells these conspiracy theories to someone. One day, an FBI agent, hearing conspiracy theories, warns Jerry to stop, but Jerry doesn't care and continues. Continuing to read what he knows, Jerry meets Justice Department employee Alice and his life changes instantly. He finds himself in the middle of a game.
---
22) Valentine's Day (2010) | IMDb: 5.7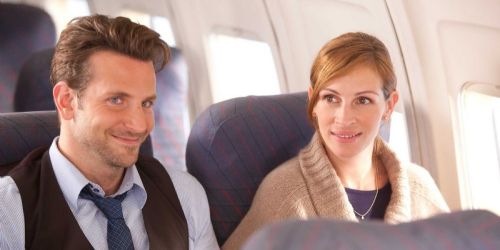 Director: Garry Marshall
Other Cast: Jamie Foxx, Anne Hathaway, Taylor Swift
Sometimes in the flow of life, we may not be aware of our priorities. It is only a matter of time before we face these priorities. In Los Angeles, the lives of independent characters are intertwined without actually being aware of it. Heroes realize their priorities in life thanks to the romance that reaches its peak on Valentine's Day.
---
23) Money Monster (2016) | IMDb: 6.5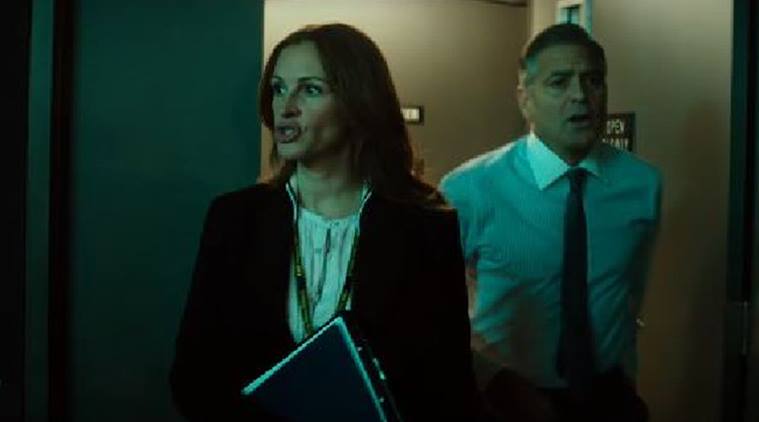 Director: Jodie Foster
Other Directors: George Clooney, Jack O'Connell, Caitriona Balfe
The film is about the lives of traders who give stock market tips on Wall Street. Lee has fallen into the hands of one of his followers, having lost all his possessions. A great adventure awaits Lee, who is on the verge of unexpected trouble.
---
24) Ben Is Back (2018) | IMDb: 6.7
Other Cast: Lucas Hedges, Courtney B. Vance, Kathryn Newton
The film is about the life of a 19-year-old drug addict and his family. Ben is a substance-addicted youth who is being treated in a rehabilitation center. He leaves the center on Christmas Eve to visit his family. This visit is about to change the family's life forever. Holly is a very loving mother. The mother is very happy to see her son. However, the trouble brought by his son is about to turn his family's life upside down. A very tough fight awaits Holly, who is trying to keep her family together and protect them from trouble.
---
25) Larry Crowne (2011) | IMDb: 6.1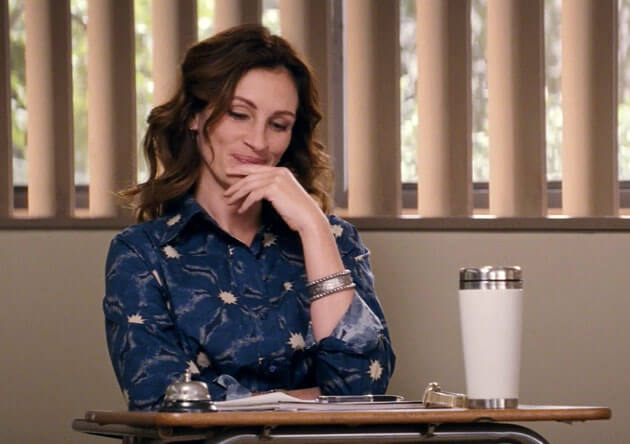 Director: Tom Hanks
Other Cast: Tom Hanks, Sarah Mahoney, Gugu Mbatha-Raw
After Larry Crowne leaves the navy, he starts working for a private company. When everything was going well, Crowne was fired as the company had to downsize. Meanwhile, Crowne, who is paying a home loan, is in a big hole. Unsure of what to do, the man consults with Lamar and B'Ella, whose word he trusts. Deciding to leave everything behind and start life over, Crwone begins his new life by deciding to attend a local university.
---
26) Dying Young (1991) | IMDb: 6.1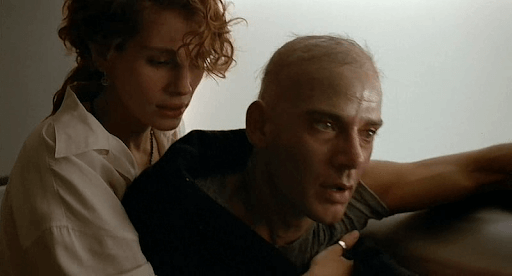 Director: Joel Schumacher
Other Cast: Campbell Scott, Vincent D'Onofrio, Ellen Burstyn
Hilary O'Neil is a young woman betrayed by her lover. She gives herself to her work in order to get out of her depression. She starts working as a private nurse for a man who has leukemia. During the time they spend together, they begin to like each other. However, they are aware that these beautiful moments will not last long. Because cancer progresses rapidly and reduces their time.
---
27) August: Osage County (2013) | IMDb: 7.2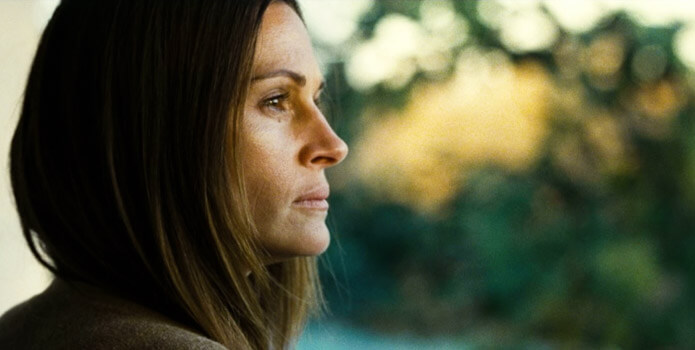 Director: John Wells
Other Cast: Meryl Streep, Dermot Mulroney, Chris Cooper
Family Secrets is another must-have item in the list of Julia Roberts movies. Beverly, the father of the Weston family, suddenly disappears. Then the whole family comes together. While everyone is there looking for Beverly, some events get on the nerves. The strange behavior of drug-addicted mother Violet and her arguments with Barbara cause tension at home to rise. The problems that each family grapples with are revealed one by one. This disappearance radically changes the future of the family.
---
28) Mona Lisa Smile (2003) | IMDb: 6.5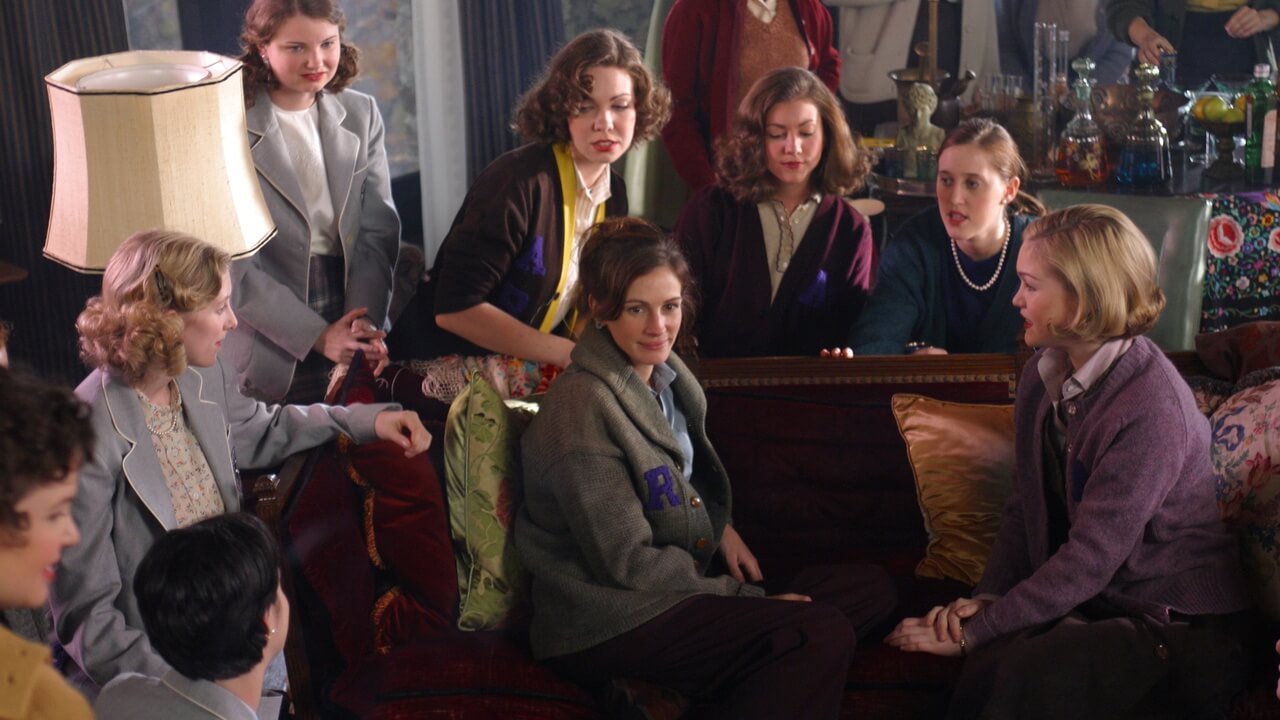 Director: Mike Newell
Other Cast: Kristen Dunst, Julie Stiles, Maggie Gyllenhaal
Katherine Watson is a highly idealistic art history teacher. In 1953 she started working at Wellesley, one of the very popular girls' colleges. While teaching here, she confronts her students' success criteria as the marriages they will make after they graduate from school. Rejecting this, Watson begins to show the girls that other lives are possible. However, this is not welcomed by the school administration.
---
29) The Mexican (2001) | IMDb: 6.1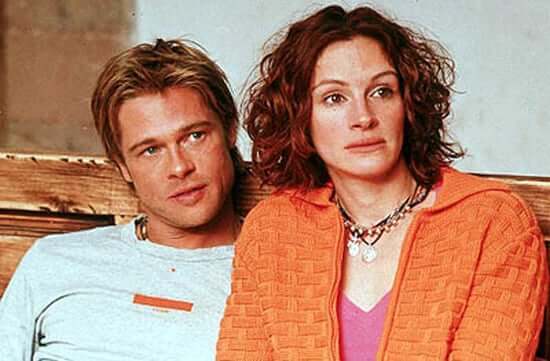 Director: Gore Verbinski
Other Cast: Brad Pitt, James Gandolfini, Bob Balaban
Jerry is in constant trouble. The last mission given to him is to bring an antique weapon called "Mexican", which is thought to be cursed, across the border to America. If he cannot fulfill this duty, he will bring the end of Jerry, the criminal organization he works for. While Jerry continues these things, his only wish is for his girlfriend not to get involved in crime and to quit these jobs. While his girlfriend wants him to stay away from these things, he is taken hostage by an assassin. The curse of the cursed weapon reveals itself. Now Jerry has a more challenging adventure.
---
30) Secret in Their Eyes (2015) | IMDb: 6.3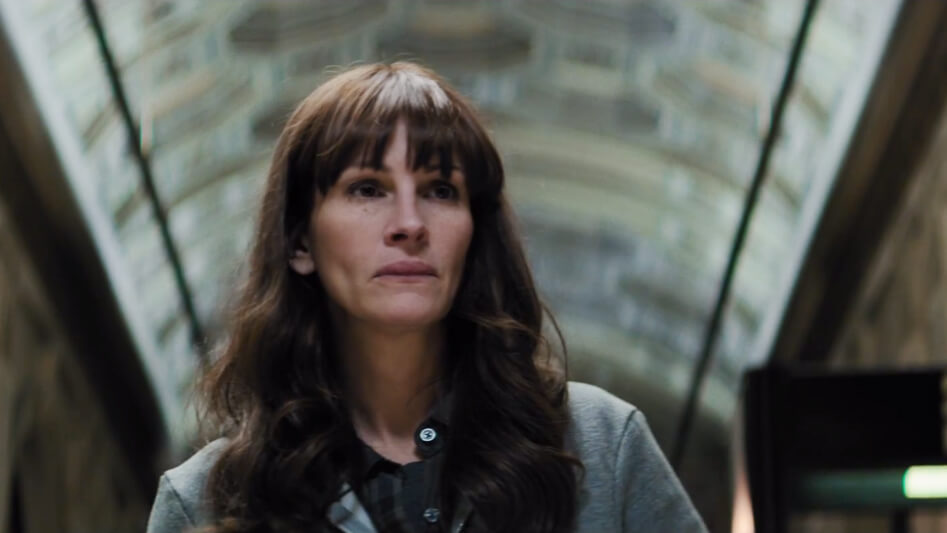 Director: Billy Ray
Other Cast: Chiwetel Ejiofor, Nicole Kidman, Dean Norris
Detectives Jess Cobb, Ray Kasten, and Assistant District Attorney Claire Sloan join the counter-terrorism team shortly after the 9/11 attacks. When Ray and Jess arrive at the crime scene, they're tasked with solving it. They encounter an unbelievable truth. The murdered person is Jess' daughter, Caroline. Faced with this reality, the duo decides to cooperate with Claire. A suspect is someone who is in a witness protection program. Although 13 years have passed since the event, and everything seems to have returned to normal, the reality is not. All three still carry traces of the past and cannot forget anything. After catching a clue after a long time, Ray meets up with Jess and Claire to start investigating again.
---
31) Closer (2004) | IMDb: 7.2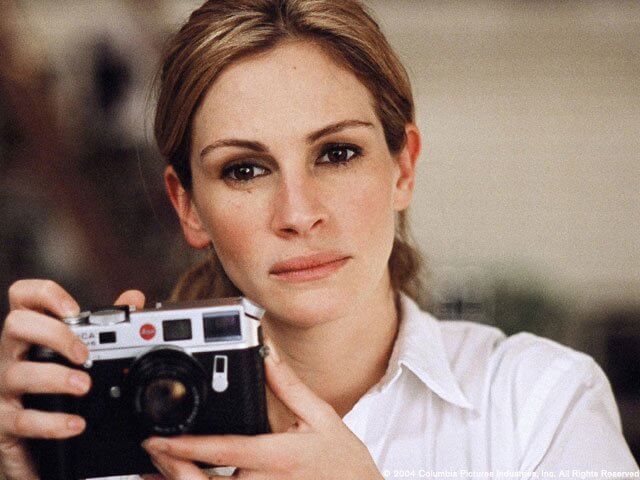 Director: Mike Nichols
Other Cast: Natalie Portman, Jude Law, Clive Owen
One of the most popular Julia Roberts films is Closer. One of Dan's biggest dreams is to become a successful writer. Dan, who is still at the beginning of the road for writing, makes money by writing obituaries. Dan, a journalist who writes obituaries, meets a girl named Alice in an accident. Dan, who wrote the life of Alice, is finally about to publish a book. He works with photographer Anna for the cover photoshoot. This work also makes him live the love of his life. He falls blindly in love with Anna. However, Anna does not reciprocate Dan's love and marries Larry, whom she met thanks to Dan. Unfortunately, this marriage did not last long. Because the attraction between Dan and Anna continues to grow day by day.
---
32) Mirror Mirror (2012) | IMDb: 5.6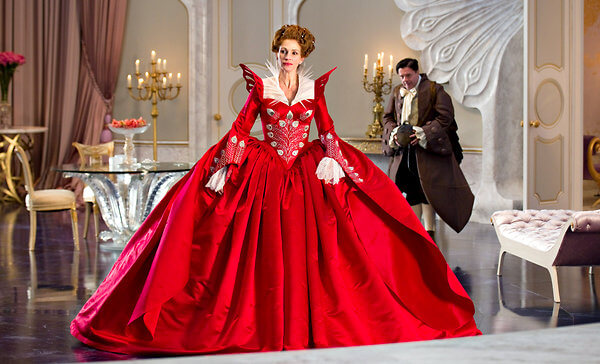 Director: Tarsem Singh
Other Cast: Lily Collins, Armie Hammer, Nathan Lane
There are parts of the fairy tales that are not told as much as the face that is told. The wicked witch exiles the beautiful Snow White. On the other hand, he becomes the head of the kingdom and starts to rule the country as he wishes. Snow White, who does not know what to do in the forest, meets the seven dwarfs. These seven dwarfs help Snow White. While helping Snow White live in the forest, they struggle to get the princess's crown from the witch's hand. A different adaptation of the fairy tale Snow White and the Seven Dwarfs is waiting for you.
---
33) Mother's Day (2016) | IMDb: 5.7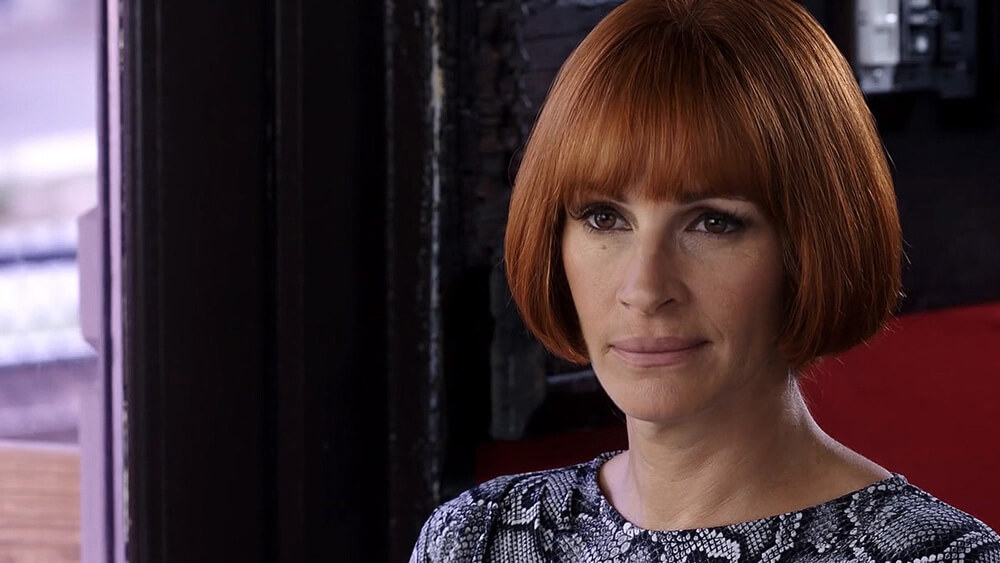 Director: Garry Marshall
Other Cast: Jennifer Aniston, Kate Hudson, Jason Sudeikis
Sandy is a woman with two children who recently divorced after her husband cheated on her. Bradley, on the other hand, has to be both mother and father to his 16-year-old daughter, who is at the peak of puberty. Extremely successful and famous writer Miranda has given up her daughter Kristin for adoption, and she tries to live under the heavy burden of this. Kristin is a woman of marriageable age. On the eve of marriage, all she wants is to find her mother. Deciding to find her mother no matter what, Kristin begins her search. Jessi is not on good terms with her family. However, he is now aware that he has to fix things slowly with his family. All women's lives intersect on Mother's Day.
---
34) Ocean's Eleven (2001) | IMDb: 7.7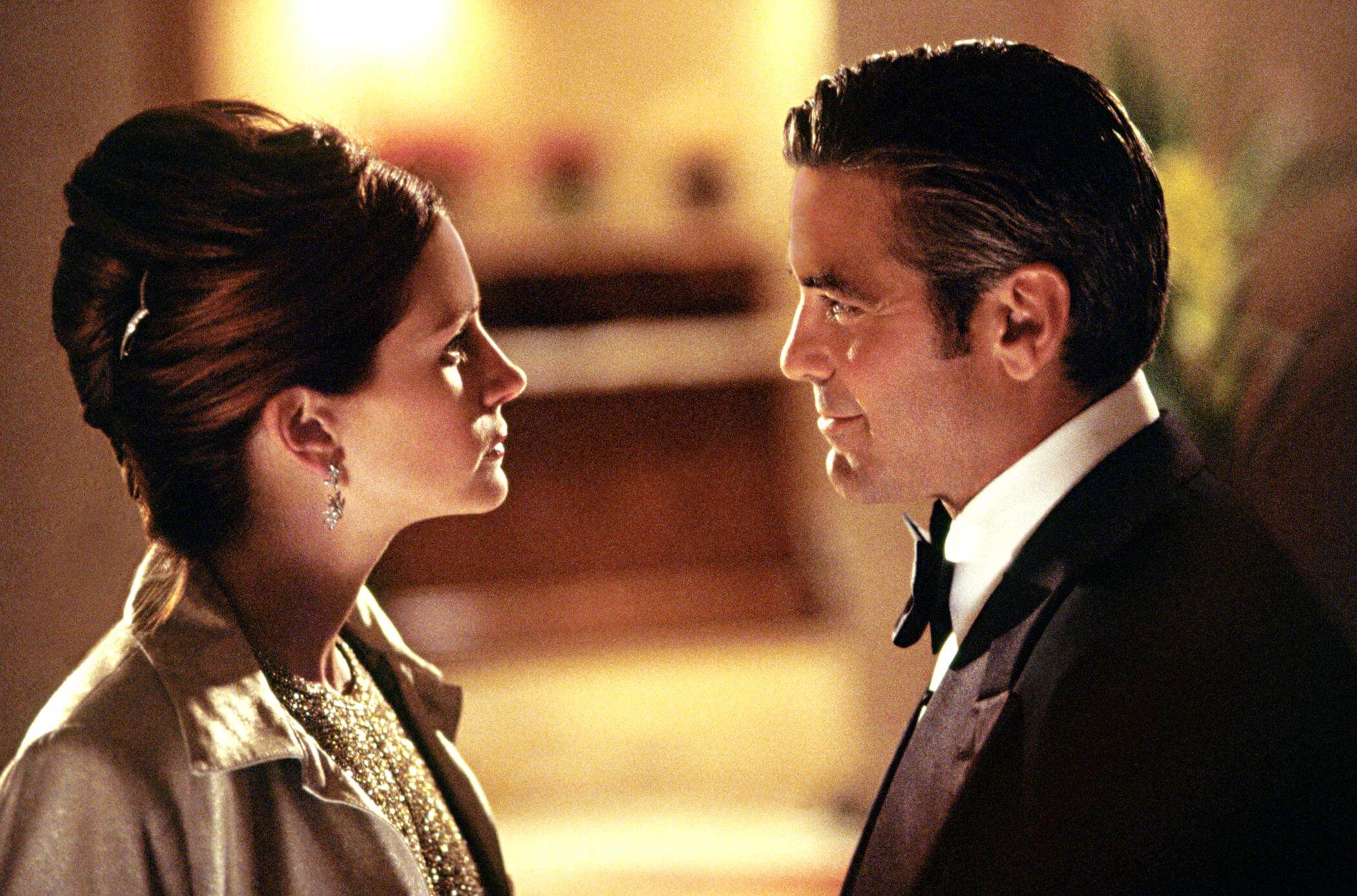 Director: Steven Soderbergh
Other Cast: George Clooney, Brad Pitt, Matt Damon
Ocean's Eleven is one of the audience's most admired Julia Roberts films. Just 24 hours before his parole from New Jersey prison, Danny Ocean has the plan for complete the biggest heist in history. Danny carefully selects 11 people for this heist. The team memorizes the plan as they rob three casinos owned by Terry Benedict. Terry deserved this robbery. Because he started dating Danny's ex-wife Tess. Danny is determined to commit to the heist, even though it will end any chance of reconciling with Tess.
---
35) Ocean's Twelve (2004) | IMDb: 6.5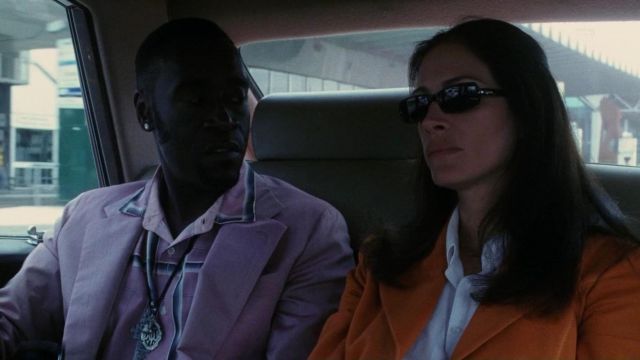 Director: Steven Soderbergh
Other Cast: George Clooney, Brad Pitt, Catherine Zeta-Jones
Ocean's Twelve is the sequel to one of the most popular Julia Roberts movies, Ocean's Eleven. Danny Ocean commits one of the biggest and most sensational heists in history by robbing three casinos in Las Vegas at once. After this heist, Ocean and his gang are offered a new job. A big surprise awaits the gang members trying to enjoy the millions they have earned. Terry Benedict chases after Ocean and his gang's stolen money. The gang will either earn the money they spend or they will all go to jail. However, none of them has any thought of going to jail. The gang returns to the field with a bigger heist plan.
---
36) Runaway Bride (1999) | IMDb: 5.6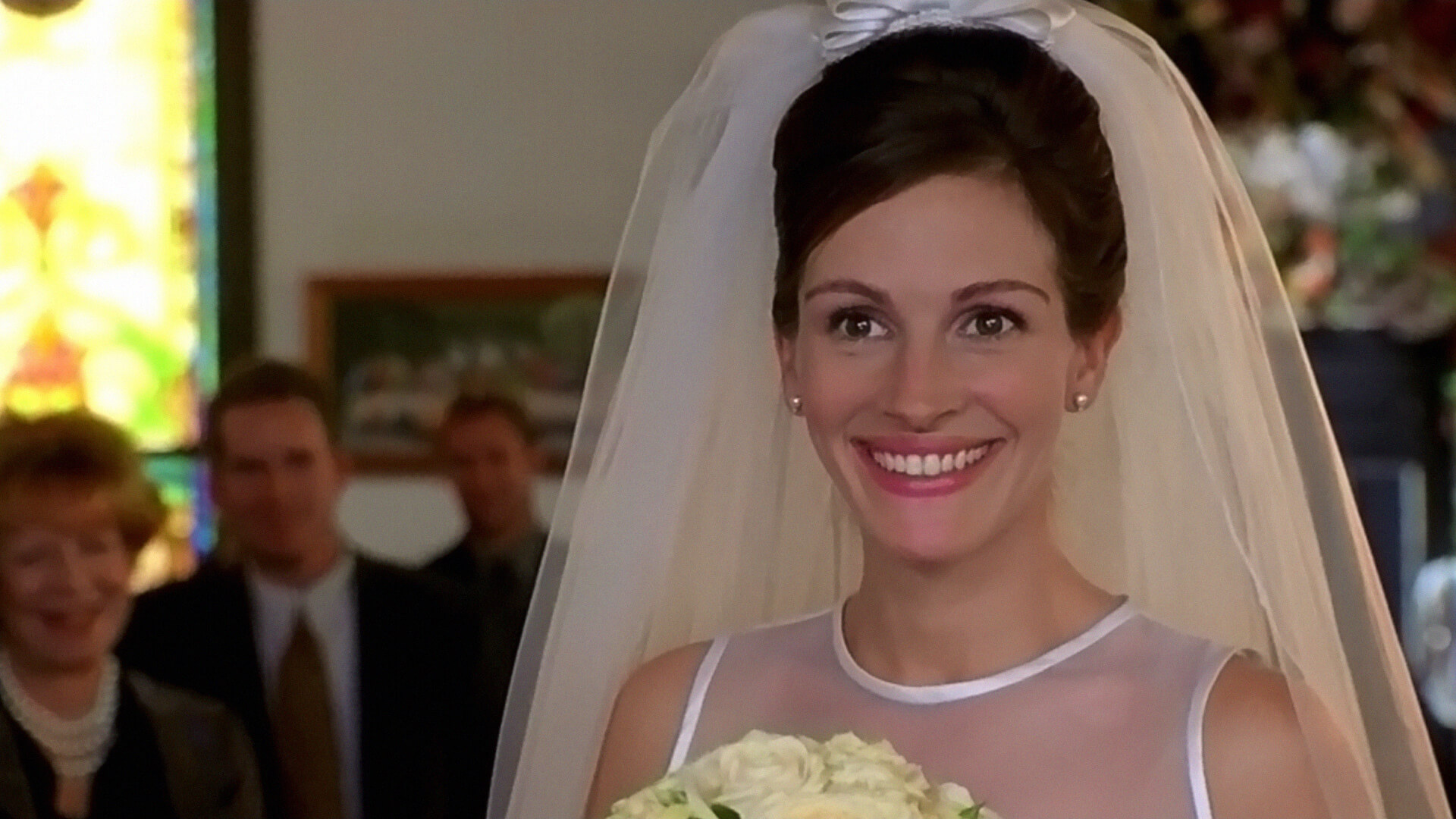 Director: Garry Marshall
Other Cast: Richard Gere, Joan Cusack, Héctor Elizondo
Maggie is a woman who can easily communicate with men and is very talented in establishing relationships. Maggie, who is immediately engaged to the men she starts dating, has an interesting feature. He disappears before they can complete their marriage. No matter how rich or handsome the groom's candidate is, no union of them will result in marriage. Journalist Ike Graham, who is aware of this situation, goes on the incident and tries to make tabloid news about the situation.
---
37) Stepmom (1998) | IMDb: 6.8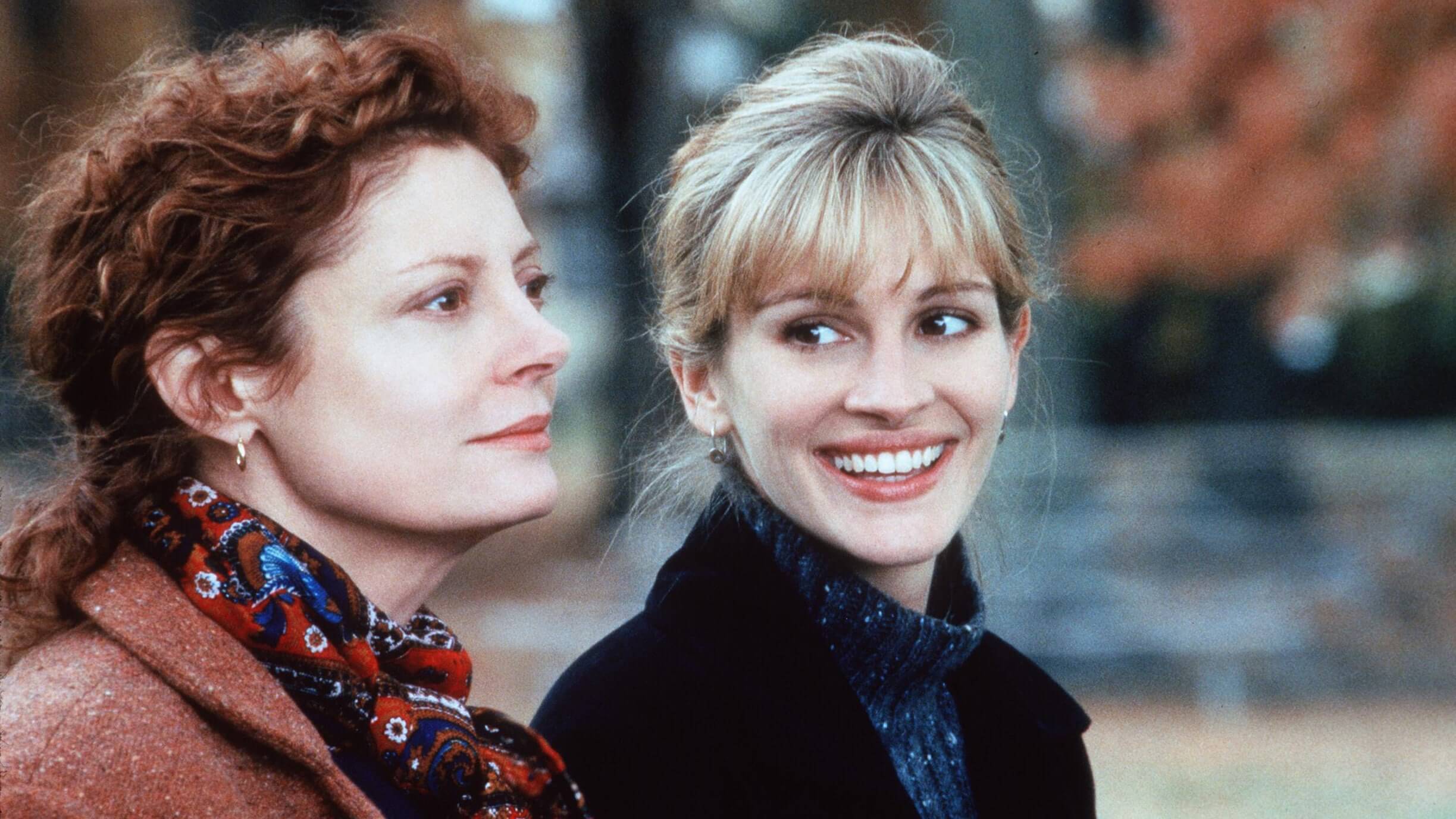 Director: Chris Columbus
Other Cast: Susan Sarandon, Ed Harris, Liam Aiken
Luke tries to get his life in order after breaking up with Jackie. Luke starts living with his new girlfriend, Isabel, and takes his children with him. However, children do not like Isabel at all. Isabel, on the other hand, cannot warm to children no matter what she does. This bad energy in between starts to grow day by day. Now it starts to cause big problems.
---
38) Eat Pray Love (2010) | IMDb: 5.8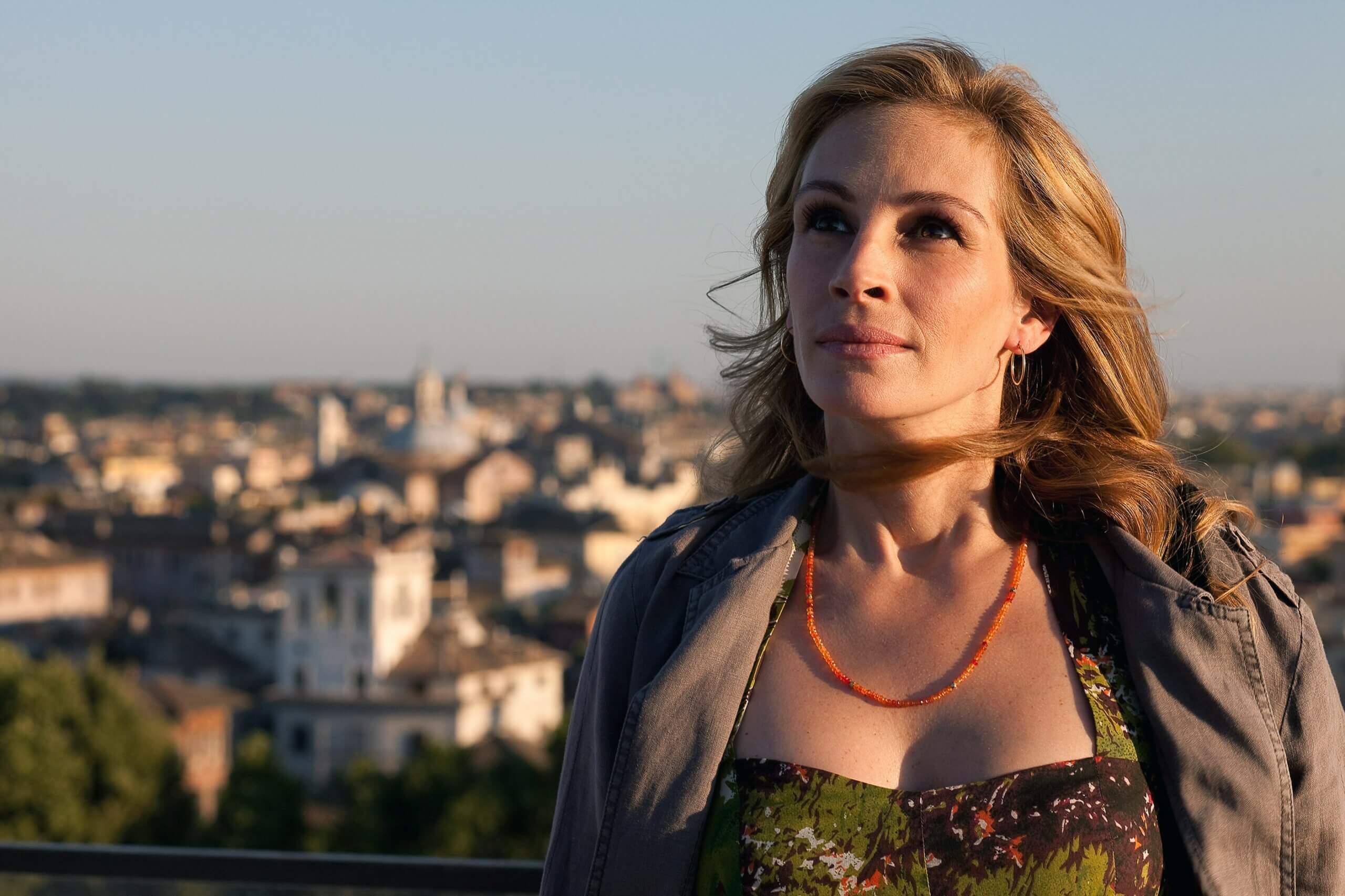 Director: Ryan Murphy
Other Cast: Javier Bardem, Richard Jenkins, James Franco
Eat Pray Love is one of the best-known Julia Roberts movies. The movie's screenplay is adapted from Elizabeth Gilbert's book of her own life. Elizabeth goes through a very difficult time while divorcing her husband. After this difficult process, he takes a vacation by drawing a long route to Italy, India and Bali in order to come to his senses. This holiday will be unforgettable for Elizabeth, who spends time with herself and rediscovers herself. She meets the man of her life, Felipe, on this holiday. Felipe manages to steal Elizabeth's heart the moment she enters her life.
---
39) Wonder (2017) | IMDb: 8.0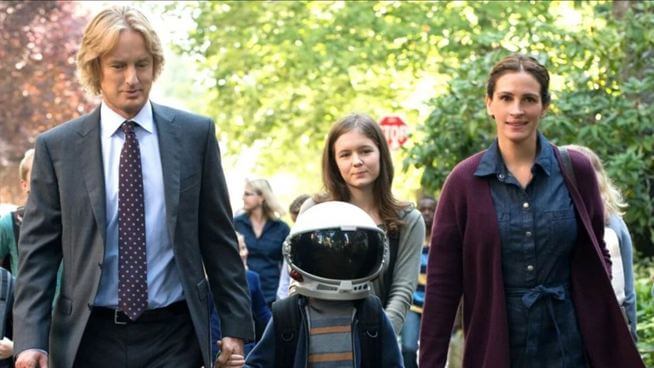 Director: Stephen Chbosky
Other Cast: Jacob Tremblay, Owen Wilson, Izabela Vidovic
Miracle is one of the most admired Julia Roberts films by the audience. Auggie Pullman is a boy with severe facial deformities. The cause of this deformation is a disease called Treacher Collins syndrome. The child who looks different among his peers tries to show that he is an ordinary child by going to the same school with other children. Having a deformation on his skin does not mean that he will not be a child like the others. Even though it seems like difficult times are starting for Auggie and his family, who are in the fifth grade, the process progresses more easily thanks to the sensitive people around them.
---
40) Erin Brockovich (2000) | IMDb: 7.4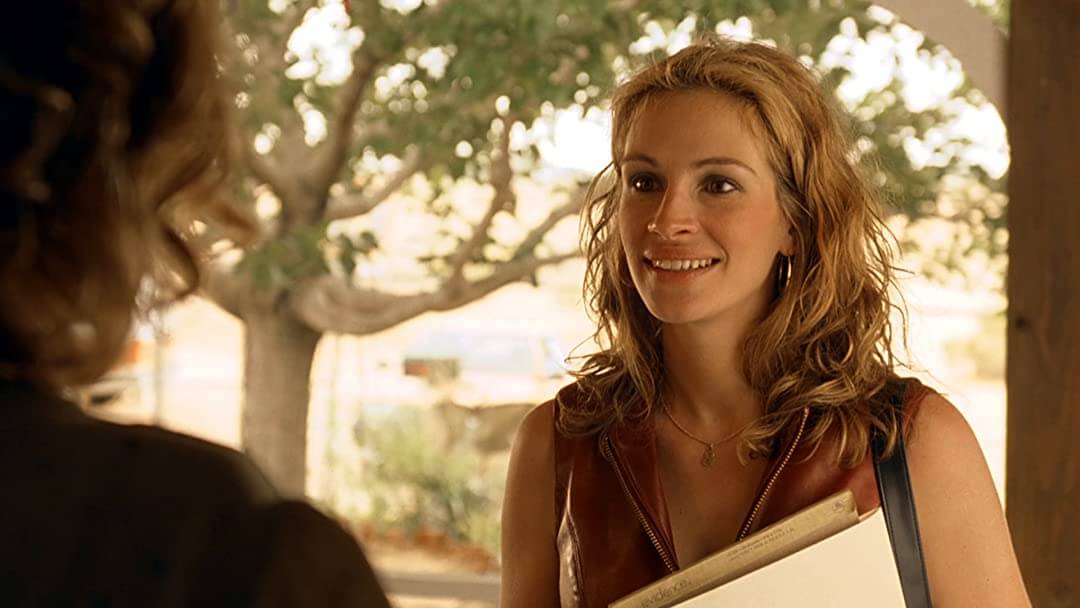 Director: Steven Soderberg
Other Cast: Albert Finney, David Brisbin, Aaron Eckhart
Erin Brockovich is a woman dedicated to advocating for the rights of people who have been wronged. Struggling to help people who have been wronged, Erin is also doing herself a favor. He turns into a happier person while helping people on this path. Erin, who does not have a legal education, is the biggest follower of major lawsuits related to issues that threaten human health.
---
41) Notting Hill (1999) | IMDb: 7.1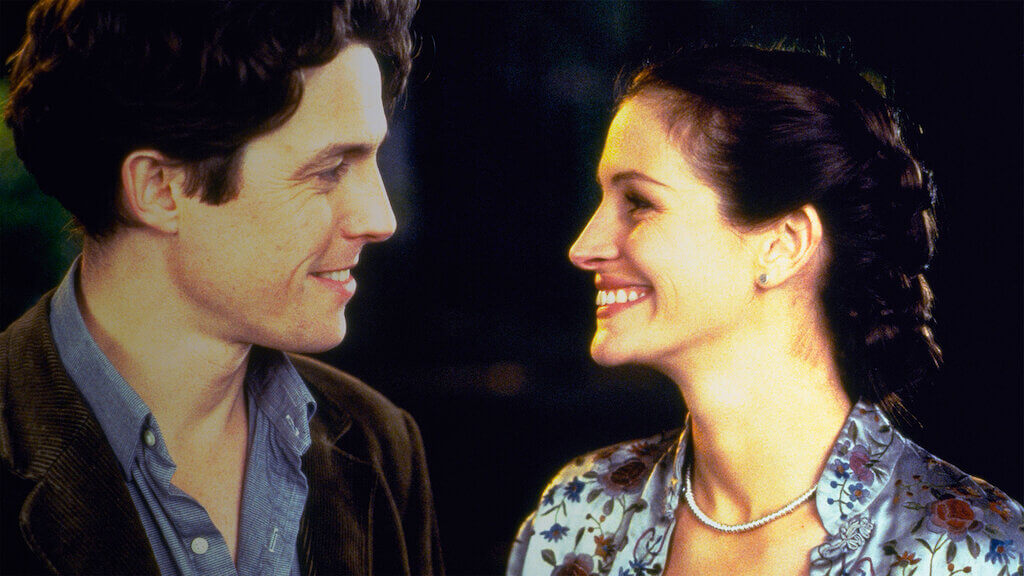 Director: Roger Michell
Other Cast: Hugh Grant, Richard McCabe, Rhys Ifans
After the divorce from his wife, William Thacker begins to share his home with a strange man named Spike. Thacker owns a bookstore on Portobello Road in the center of Notting Hill. Successful actress Anna Scott, who comes to the bookstore one day, changes William's life. Funny adventures await William, who starts dating Anna.
---
42) The Player (1992) | IMDb: 7.5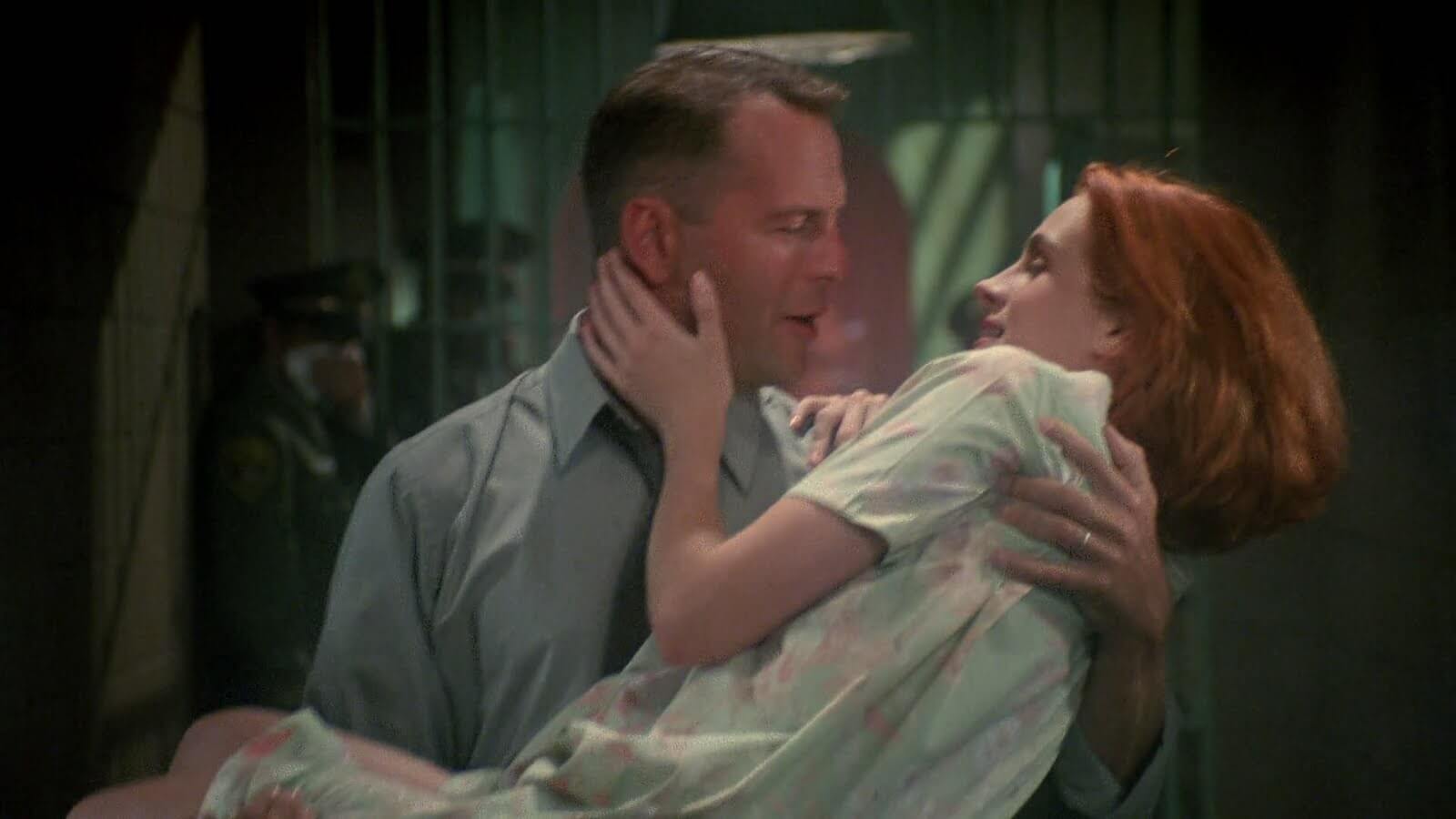 Director: Robert Altman
Other Cast: Tim Robbins, Greta Scacchi, Fres Ward
Griffin Mill is a successful filmmaker. Mill, who read hundreds of scenarios and chose the most beautiful ones, has been exposed to death threats recently. Threats from a screenwriter begin to pour down on Mill, who refuses to like the scripts he reads. Unsure of what to do, Mill tries to find out who the screenwriter is. However, this is not easy at all. Due to his mistakes in this process, one of his opponents is given usable material against Mill.
This post is also available in: Türkçe