When Guy Ritchie movies are mentioned, action, adventure, and their blending with comedy, or even more specifically British humor, come to mind. It is debatable whether he is one of the authoritative directors of the history of cinema, but his style, storytelling and cinematic language throughout his career made him a director loved by the masses.
The fact that he always turns his camera to the stories and characters in the suburbs of England is one of the factors that make him special. Although his ancestry is King 1. Although it dates back to Edward, he uses the abusive language in the English suburbs as a spoken language not only in his films but also in his social life.
Guy Ritchie, who introduced Jason Statham to the world and then featured in other films as a favorite actor, has also worked with masters such as Brad Pitt , Robert Downey Jr., Jude Law, Gerard Butler, Matthew McConaughey, and succeeded in creating unforgettable characters from each of them. .
We have brought you Guy Ritchie and his films, who have been praised both in British cinema and around the world, with his unique storytelling and cinematic language, and his films in our Guy Ritchie films content.
---
1) Lock, Stock and Two Smoking Barrels – From Fire to Heart, From Mind to Smoke (1998) | IMDb: 8.2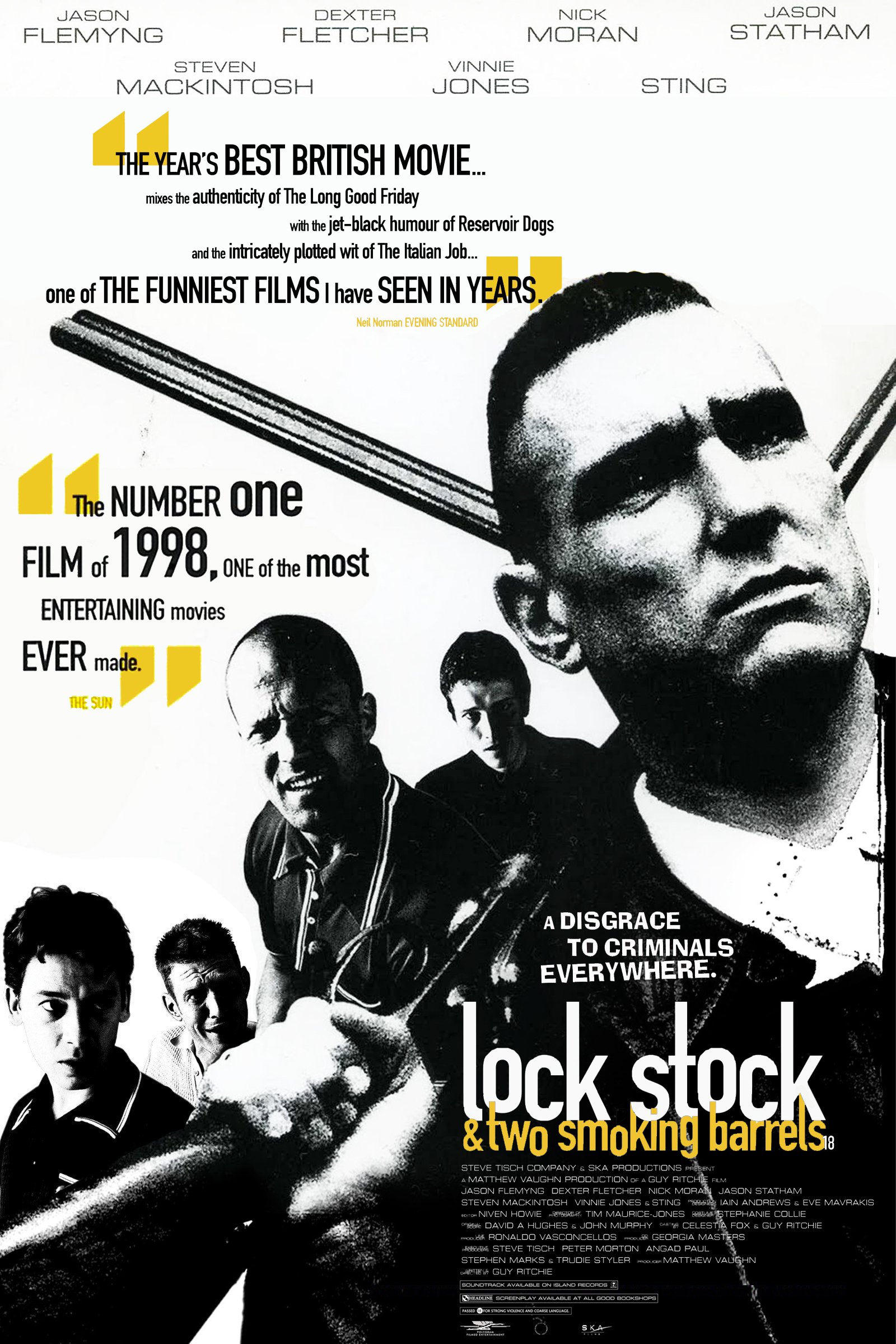 Cast: Jason Statham, Nick Moran, Dexter Fletcher
Genre: Action, Comedy, Crime
The first of our Guy Ritchie films list, it is also one of the director's most loved and respected films even today. The film tells the story of four friends named Eddy, Bacon, Tom and Soap. These 4 friends have been together for many years and they have all acquired different abilities by working in different jobs. Their goals are huge: to make a lot of money from gambling!
They first come up with a plan and then send Eddy, the most skilled at gambling, to a game with major gamblers. However, things don't go as planned. Only these 4 friends did not plan for that night, and as a result of a trick, Eddy both loses the 100,000 pounds they collected between them and owes a large amount to the mafia. The only next plan of the 4 friends is to collect the money and pay their debts to the mafia, but the series of funny and unfortunate events that happen to them does not end.
---
2) Snatch – Battle (2000) | IMDb: 8.3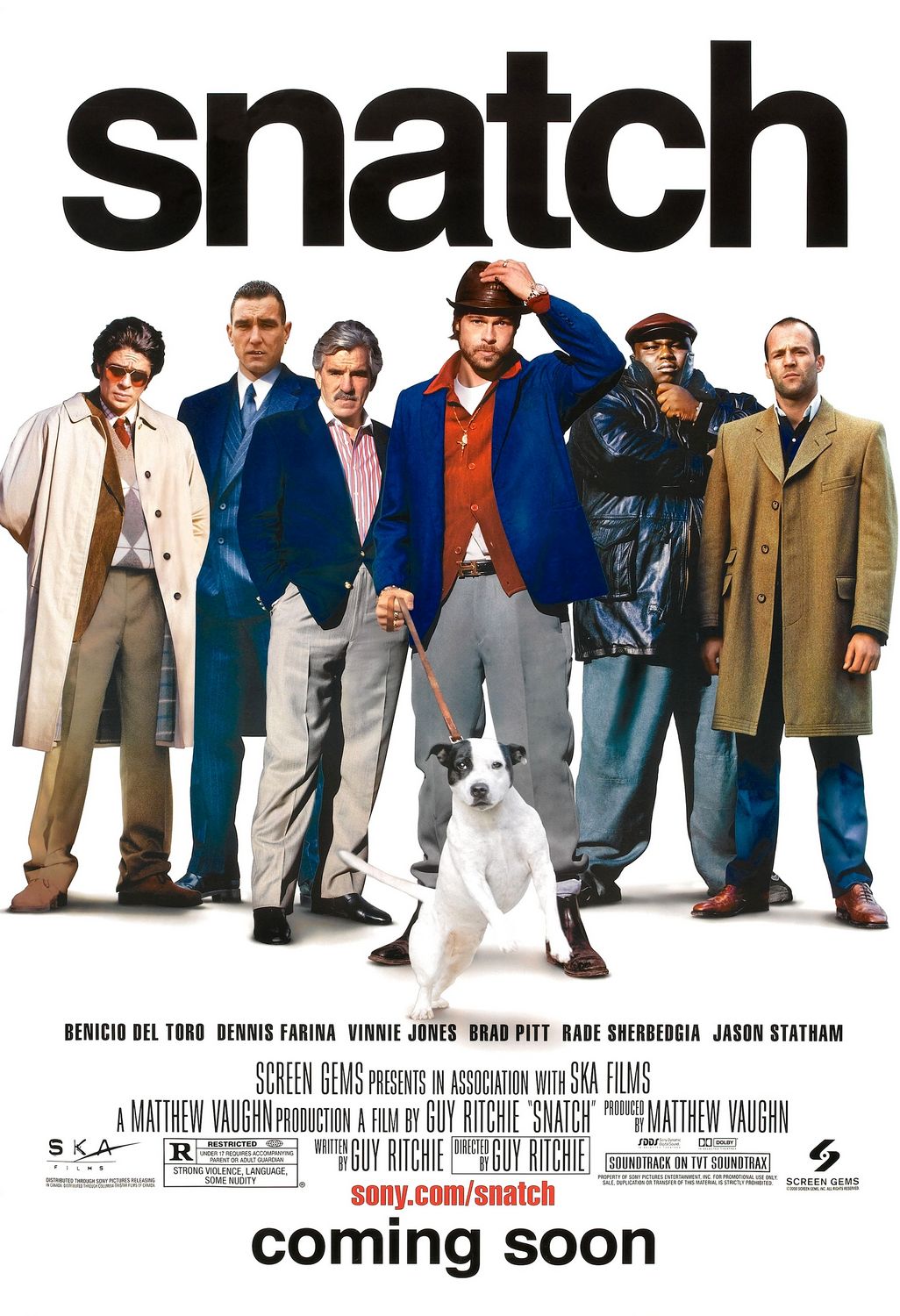 Cast: Jason Statham, Brad Pitt, Stephen Graham
Genre: Comedy, Crime
Having made his name known to the masses with Lock, Stock and Two Smoking Barrels, Guy Ritchie now manages to become a globally recognized name with the movie Snatch he shot two years later. Guy Ritchie, who takes us to the underground world of London, hosts two different stories. Diamond theft on one side and illegal boxing matches on the other. Even though there are two seemingly unrelated stories, the intersection of events at one point will change the lives of all the characters in the movie.
Illegal boxing promoters Turkish and Tommy arrange another illegal match. The match will be between the famous name of the underground boxing world, Brick Head and Gypsy Mickey. Actually, everything is arranged, but things get out of hand when Mickey ignores the agreement during the match. On the other hand, Franky, nicknamed Four Fingers, and the diamond he stole have disappeared. Hearing the news that Franky has been ambushed, his cousin Avi comes to London to both save Franky and find the diamond.
Guy Ritchie once again puts the audience in the middle of a story full of action, adventure and humor. Especially the Gypsy Mickey character, played by Brad Pitt, is considered one of the most impressive performances of the master actor's career even today.
---
3) Swept Away – The Shrewd Lover (2002) | IMDb: 3.6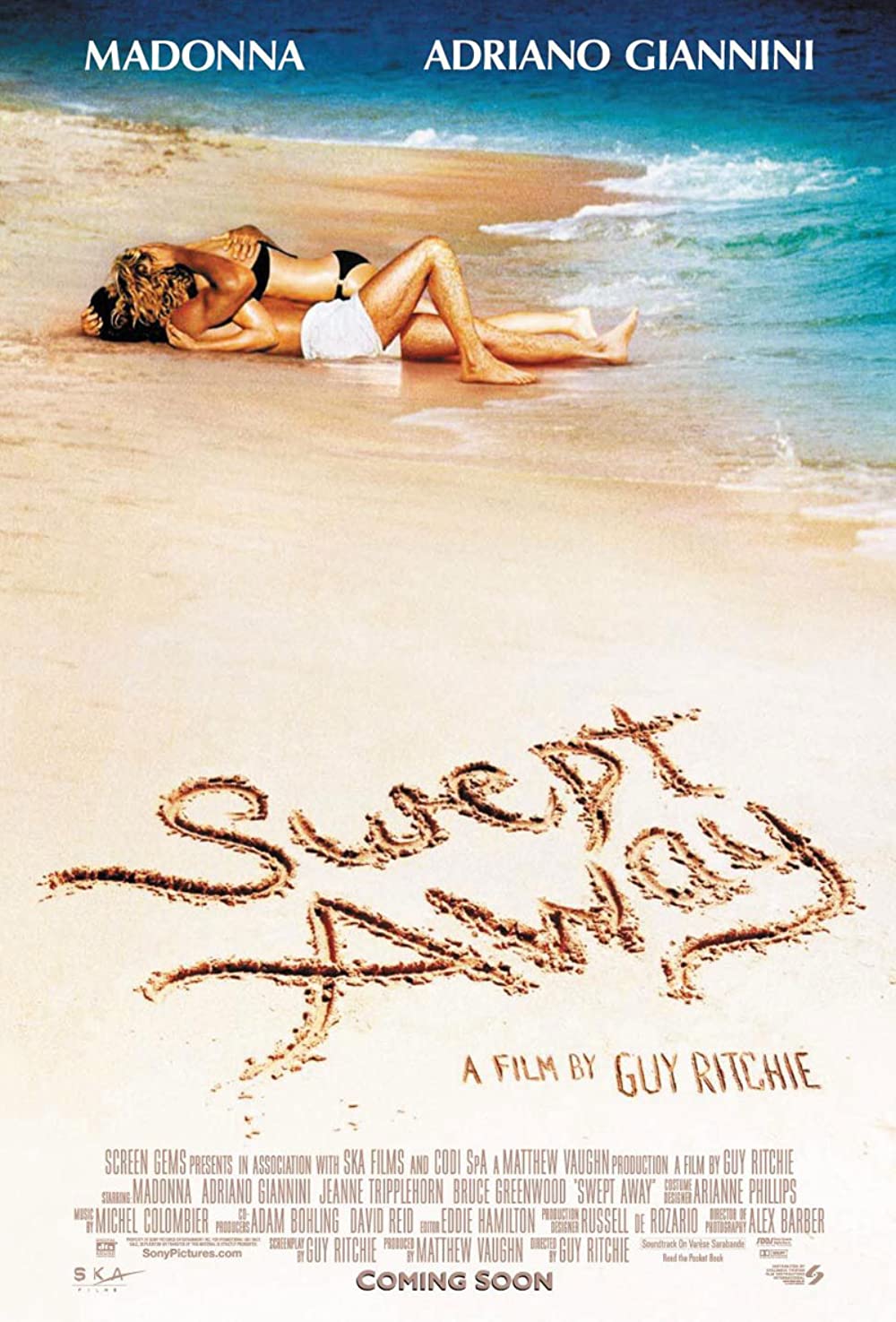 Cast: Madonna, Adriano Giannini, Bruce Greenwood
Genre: Comedy, Romance
It's time for one of the most controversial movies on our list of Guy Ritchie movies. Guy Ritchie has been criticized by both the authorities and the audience with this movie, which is followed by films such as Lock, Stock and Two Smoking Barrels and Snatch, which have received great acclaim and acclaim around the world.
Guy Ritchie, as it is known, had a marriage with the famous singer Madonna. Madonnda, who plays the lead role of Swept Away, an adaptation of an Italian movie, plays a rich, beautiful, spoiled and arrogant 40-year-old woman named Amber in the movie. One day, Amber's husband, Tony, organizes a private yacht cruise for Amber from Greece to Italy. Along with the couple, Marina and Michael, who are close friends of the duo, there is also their friend Debi on the trip.
Amber is a woman who is not happy with anything, and she is not satisfied with the yacht trip her husband has arranged for her. First, he doesn't like the yacht, and then he takes all his displeasure and anger out of the yacht's captain, Guiseppe. However, Amber is unaware that she has hit a hard rock, so to speak. Guiseppe is actually a young fisherman with an unorthodox sense of humor, and he doesn't like Amber either. Things start to turn around when a storm that breaks out in all these conflicts dumps Amber and Guiseppe on a deserted island.
---
4) Revolver – Pistol (2005) | IMDb: 6.4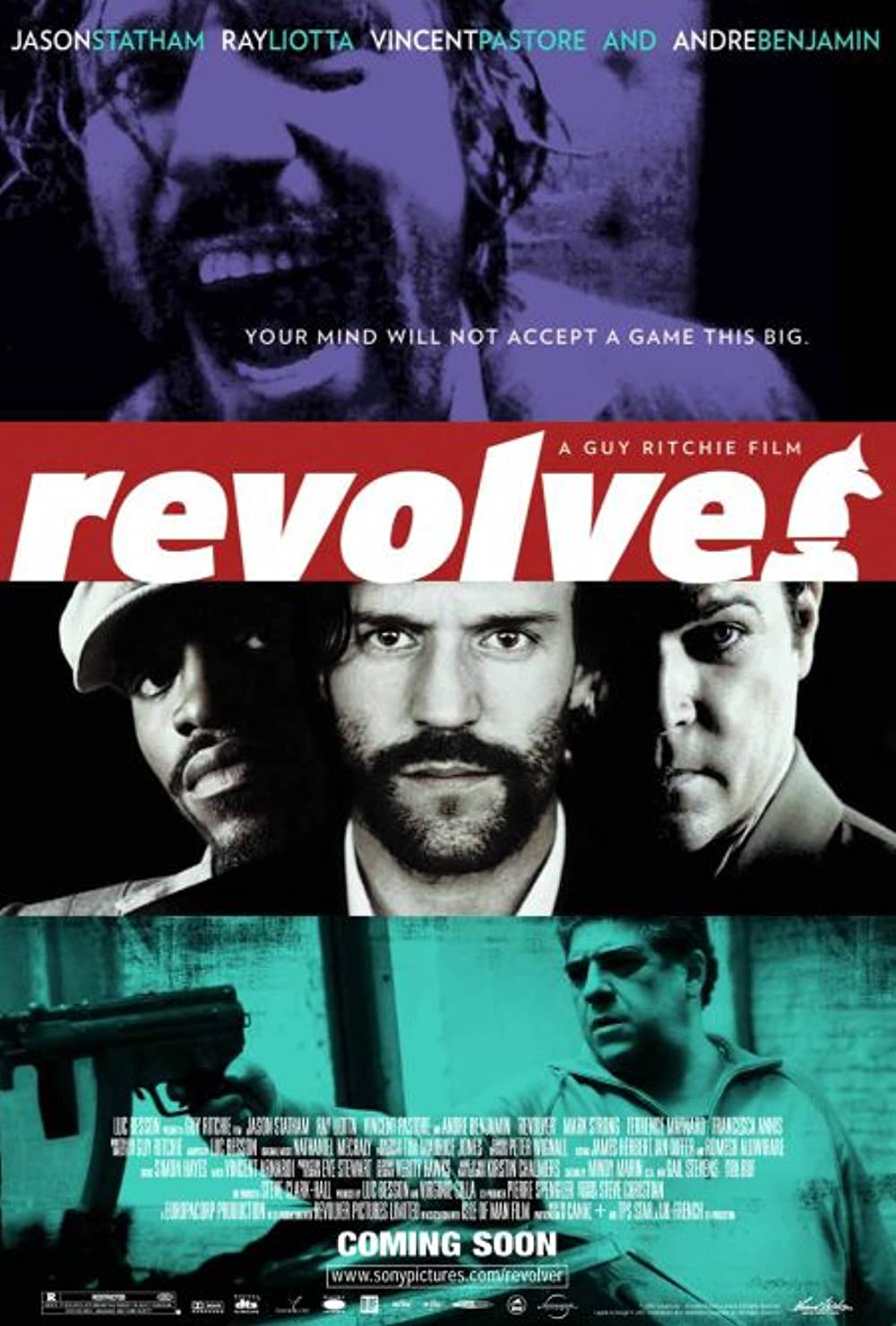 Cast: Jason Statham, Ray Liotta, Andre Benjamin
Genre: Action, Crime, Drama, Mystery, Thriller
Jake Green is a man who sits at the gambling table to save his brother's family, but is sentenced to 7 years in prison for falling into a game even though he is a good gambler. Spending his days dreaming of his revenge on Dorothy Macha, whom he sees as the person who put him in jail, Jake learns some tricks from two master swindlers who are also his cellmates.
After getting out of prison, Jake, who first wants to create a capital for himself, wins big money by gambling for two years. And finally that day has come: Dorothy will take revenge on Macha! She manages to achieve her goal, and Dorothy puts Macha in an embarrassing position in front of her aides. But nothing ends here.
When everything seems to be going well, a diagnosis made by the doctors changes Jake's life again. Jake has a rare disease and will die in 3 days. What happened during these 3 days will increase the level of action and adrenaline.
---
5) RocknRolla (2008) | IMDb: 7.3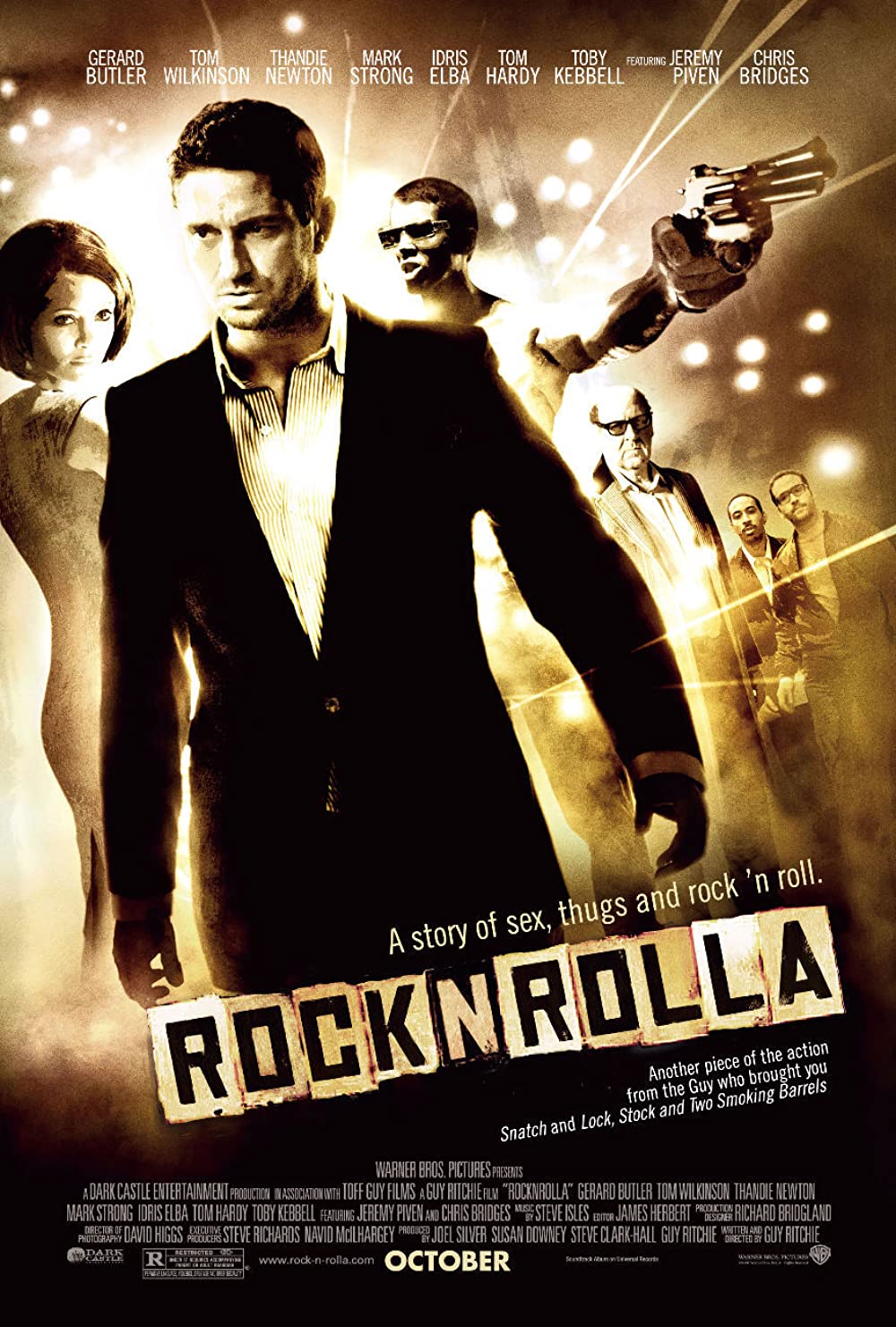 Cast: Gerard Butler, Tom Wilkinson, Idris Elba
Genre: Action, Crime, Thriller
A Russian mobster earns millions of pounds with a scam in the London real estate market. This event raises London's crime scene; because the real estate market in London has overtaken the drug market for some time now. Therefore, all the names of the criminal world want to get their share of this hit. Moreover, it is not only the names of the criminal world who want to get their share. Rock stars, accountants and many other names from different industries have also followed the money.
The film, in which Guy Ritchie invites the audience once again to the London underworld, tells a rock and roll story starring criminals and rock stars. The endless action and the humorous elements that are now identified with Guy Ritchie are again the main elements of the new, remake film.
---
6) Sherlock Holmes (2009) | IMDb: 7.6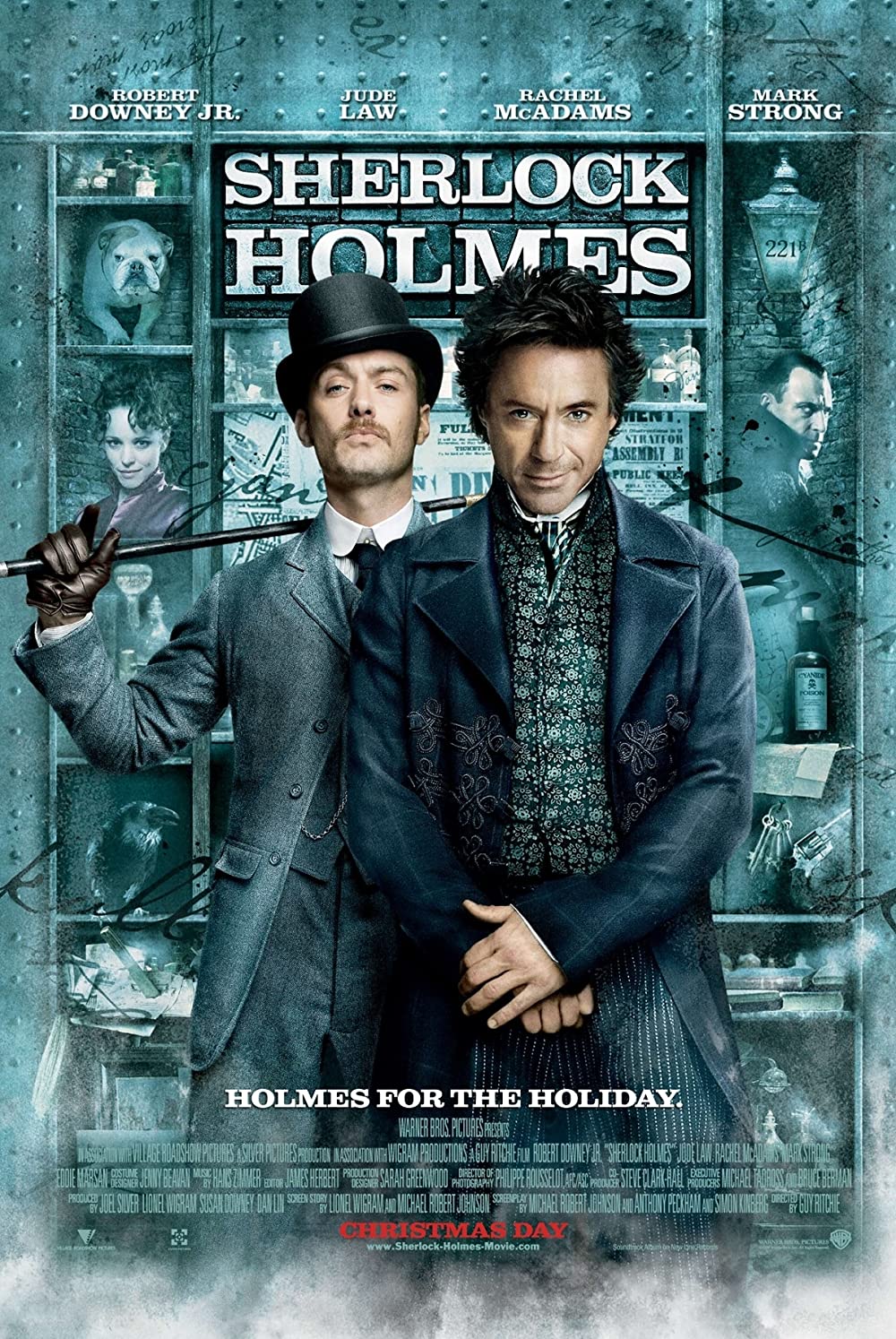 Cast: Robert Downey Jr., Jude Law, Rachel McAdams
Genre: Action, Adventure, Mystery
The film, which is an adaptation of the world-famous detective Sherlock Holmes created by Arthur Conan Doyle in 1854, is undoubtedly one of the most demanded films on the list of Guy Ritchie films. Sherlock Holmes, which has been adapted in many disciplines since its creation, appears before the audience this time with Guy Ritchie's unique style. The film in which Sherlock Holmes and his partner Watson embark on dangerous adventures, besides its non-stop action, of course, contains humor elements as a Guy Ritchie classic.
Robert Downey Jr. plays the character of Sherlock Holmes, which he gave life to, in such a way that the already loved actor increases his fan base even more with this role. Likewise, Jude Law accompanies Robert Downey Jr. in the role of Watson with a very successful performance. When it comes to shooting techniques, acting, storytelling, action, adventure, mystery, comedy, music, and the atmosphere created, Sherlock Holmes is definitely one of the most special films in Guy Ritchie's filmography.
---
7) Sherlock Holmes: A Game of Shadows – Sherlock Holmes: Shadow Games (2011) | IMDb: 7.5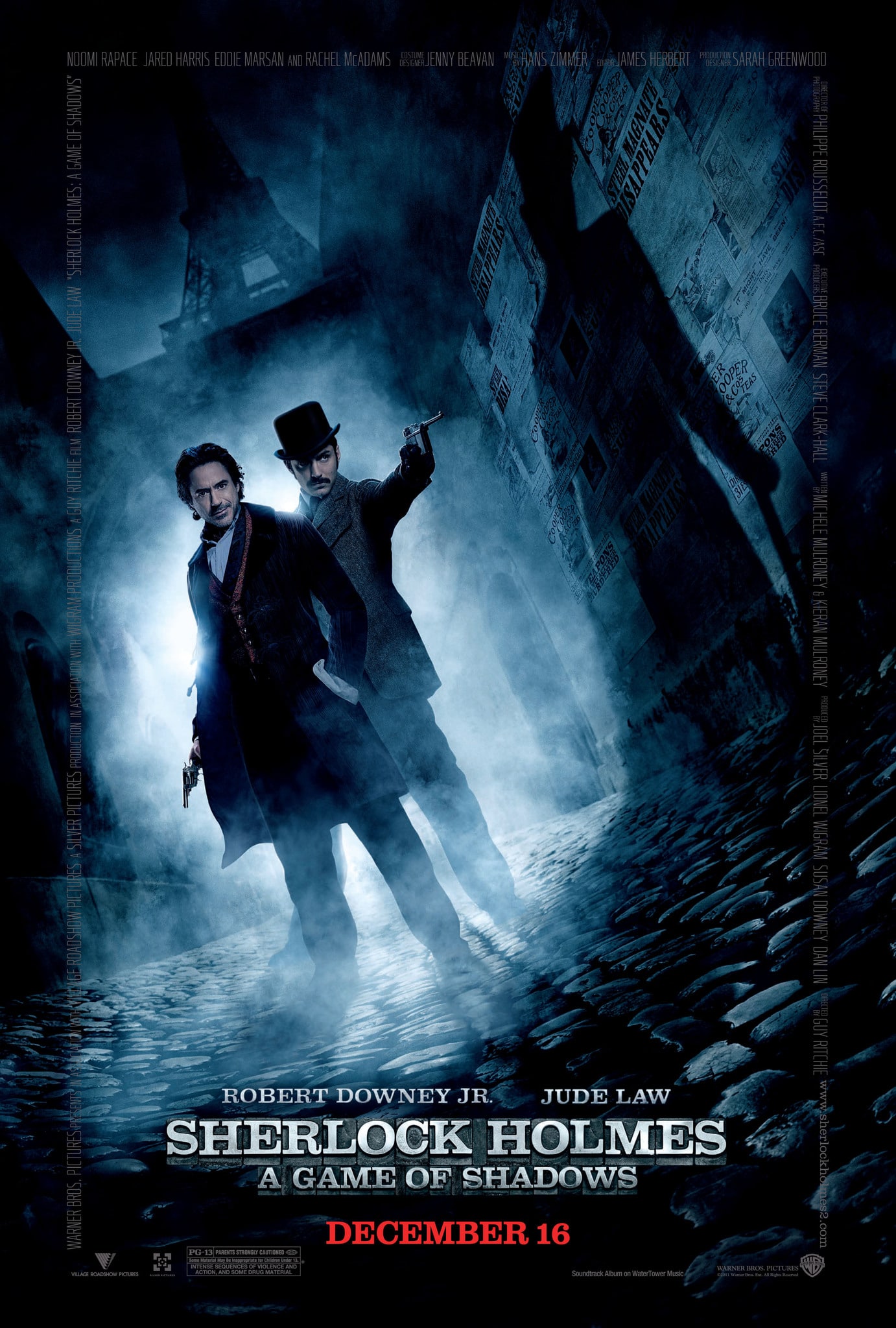 Cast: Robert Downey Jr., Jude Law, Jared Harris
Genre: Action, Adventure, Mystery
Having achieved great worldwide success with the movie Sherlock Holmes released in 2009, Guy Ritchie invites the audience to the Sherlock Holmes universe once again two years later. Sherlock Holmes and Watson head out of London this time to Germany, Switzerland and France. The duo, who are after an unscrupulous and cunning man named Professor Moriarty, cannot catch him. Moreover, Moriarty is about to steal Sherlock Holmes' title of cleverness from him.
While Sherlock Holmes and Watson try to foil Moriarty's plan to change a great curse, Holmes turns it into a personal struggle over the title of cleverness. As in the first movie, the non-stop action and adventure elements are accompanied by humor elements. In addition, the great success of the first movie continues with this movie, and the Sherlock Holmes universe, recreated by Guy Ritchie with his own interpretation, is the result of both the director and Robert Downey Jr. identifies with.
---
8) The Man from UNCLE – Code Name: UNCLE (2015) | IMDb: 7.3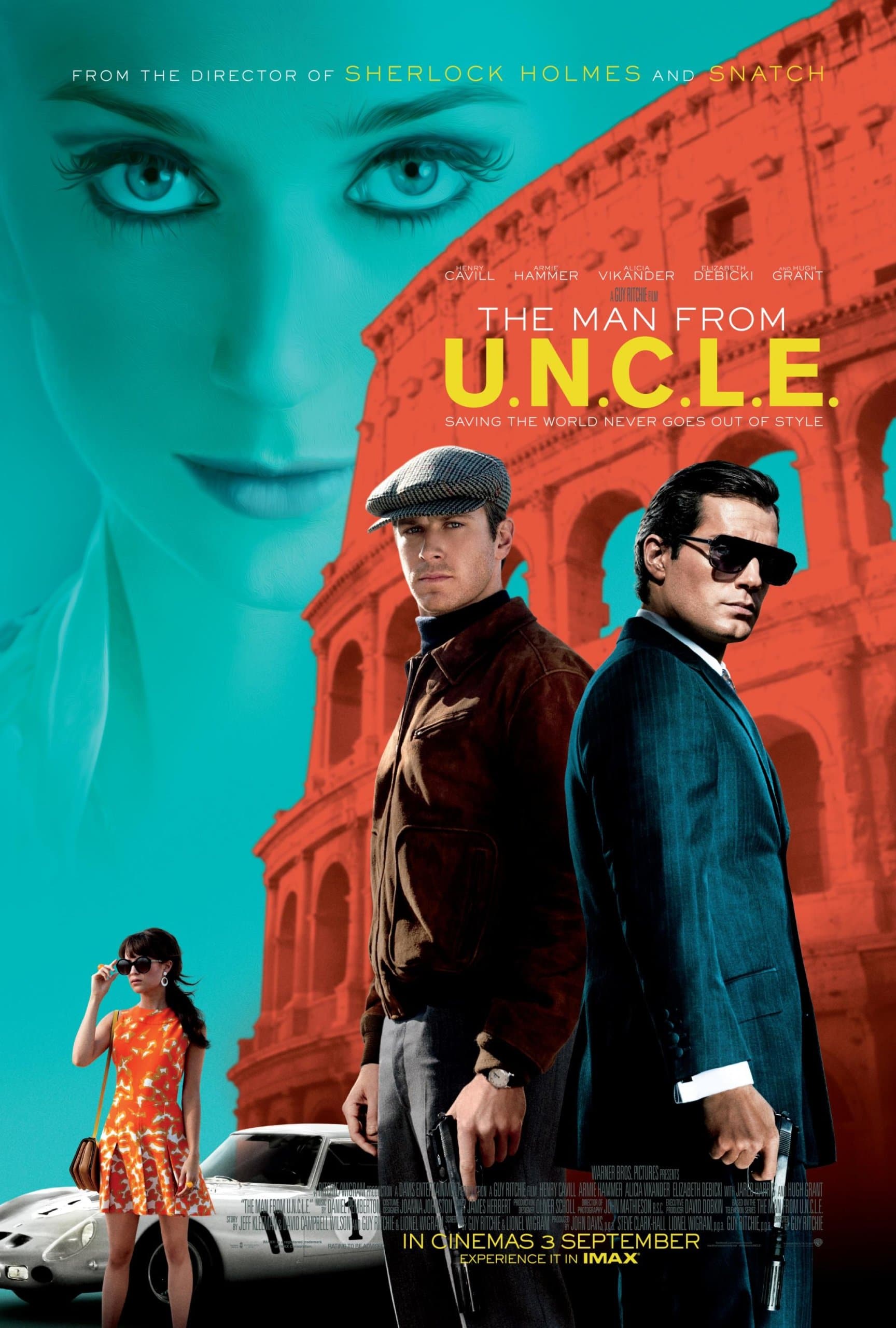 Cast: Henry Cavill, Armie Hammer, Alicia Vikander
Genre: Action, Adventure, Comedy
The film, which takes place in the 1960s during the Cold War, tells the story of two agents named Solo and Kuryakin. Solo is an agent working for the CIA and Kuryakin for the KGB. These two agents, who have faced each other in different events throughout their careers, have to cooperate to end an international crime organization.
Having united against the criminal organization that threatened the whole world by developing nuclear weapons during the Cold War years, which already had a tense atmosphere, these two did not like working together at first. Moreover, the biggest trump card in their hands to infiltrate the organization is Gaby, the daughter of a German scientist. However, Gaby has been missing for a while.
Let's also say that The Man from UNCLE, one of the most remarkable productions of Guy Ritchie cinema, is an adaptation of the popular TV series of the 1960s.
---
9) King Arthur: Legend of the Sword – King Arthur: Legend of the Sword (2017) | IMDb: 6.7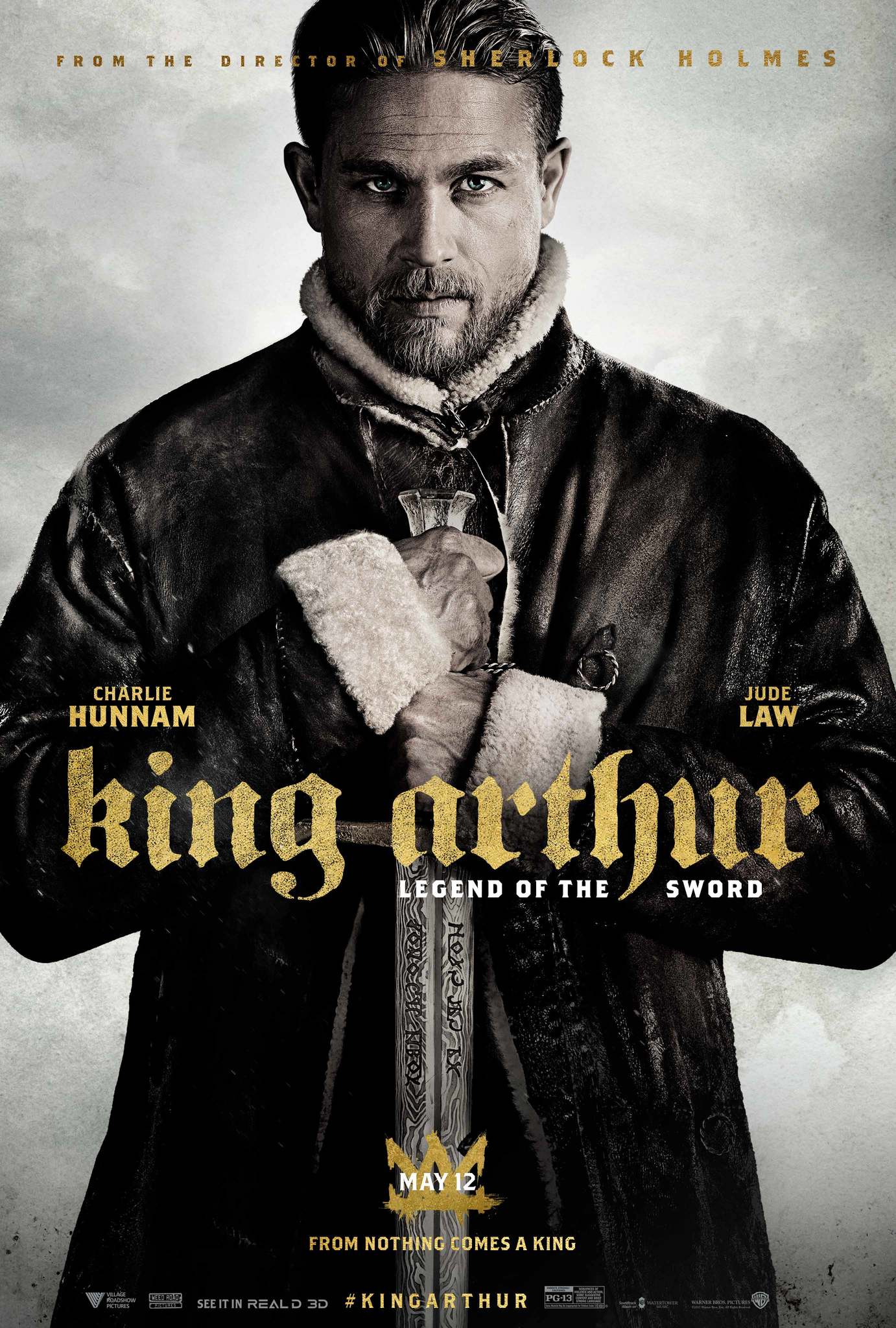 Cast: Charlie Hunnam, Astrid Bergès-Frisbey, Jude Law
Genre: Action, Adventure, Drama, Fantasy
Turning his camera to British mythology this time, Guy Ritchie brings King Arthur and the legendary sword Excalibur to the screen. When Arthur was a child, his father dies and his uncle Vortigern takes the throne. Arthur, who doesn't know who he really is and who is the real owner of the throne, is a person who grew up in the back streets of London and earned his living here.
One day, Arthur's life turns upside down when he pulls the legendary sword Excalibur out of the stone. He suddenly finds himself the leader of a group that has rebelled against his uncle, King Vortigern. Starting to learn the truth, Arthur will try to take his revenge by dethroning his uncle who killed his family, and will fight hard to protect his legacy.
---
10) Aladdin – Aladdin (2019) | IMDb: 6.9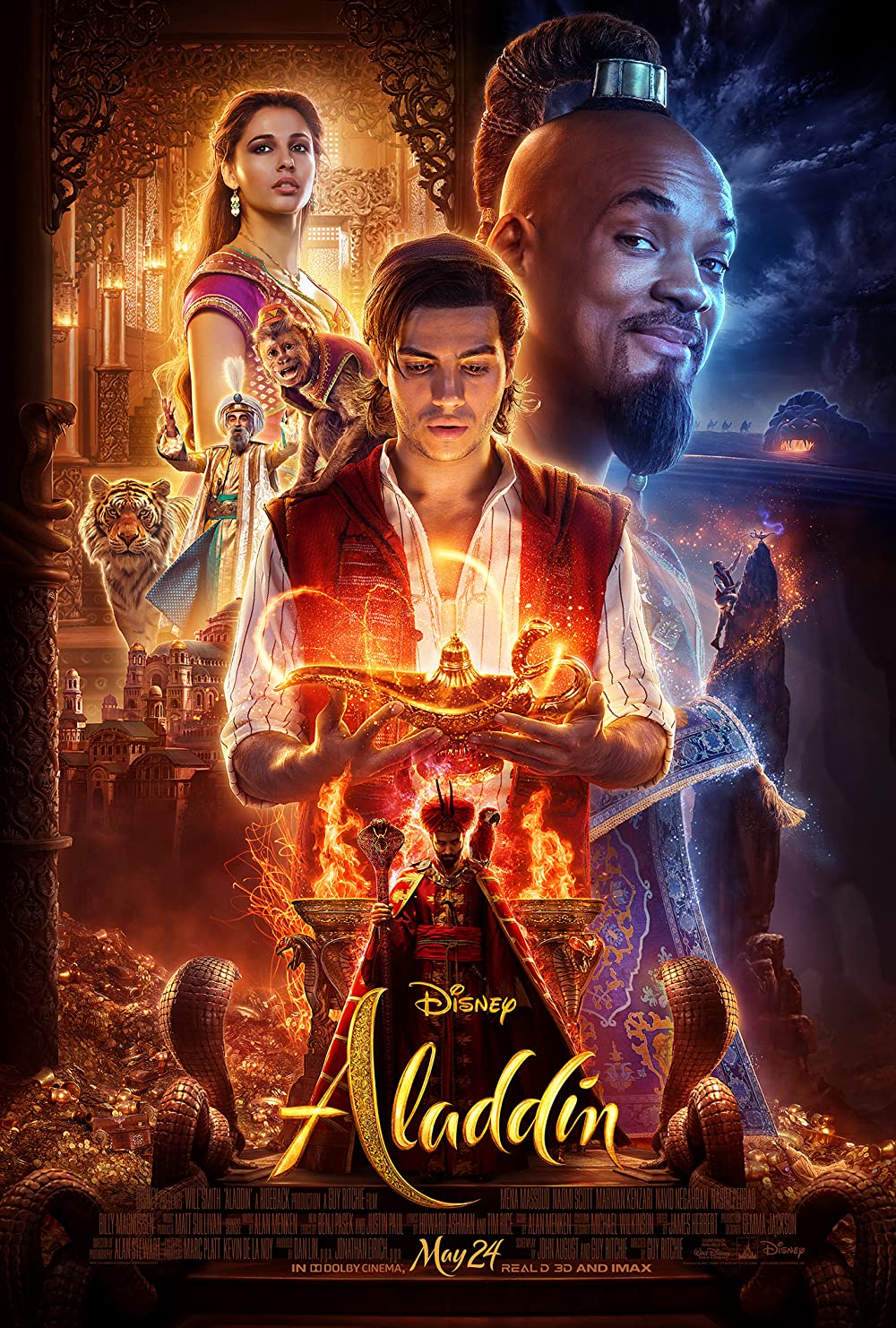 Cast: Will Smith, Mena Massoud, Naomi Scott
Genre: Adventure, Comedy, Family, Fantasy, Musical, Romance
One of the most famous stories of the Disney universe, Aladdin is presented to the audience with Guy Ritchie's interpretation. The film tells the story of Aladdin, who continues his life by stealing and stealing food in Agrabah markets. The movie also draws attention as it is a movie outside of Guy Ritchie's style. Aladdin, whose life suddenly changes with the magic lamp he finds in a cave called the Cave of Wonders, tries to reunite with the girl he loves, Jasmine, thanks to this lamp.
The lamp genie, the most famous element of the story, accompanies Aladdin on this journey. As it is known, Aladdin has the right to make 3 wishes from the genie of the lamp. Aladdin, who is a thief but has a heart of gold, and his cheerful, fun-loving lamp-elf embark on a fun journey full of adventure and action to save Princess Jasmine, who is trying to be forced into marriage.
The movie, in which Will Smith brought the lamp genie to life, aroused great interest from the preparation stage until the day it was released. Likewise, the production, which received many positive and negative criticisms, still managed to reach considerable audience figures around the world.
---
11) The Gentlemen (2019) | IMDb: 7.8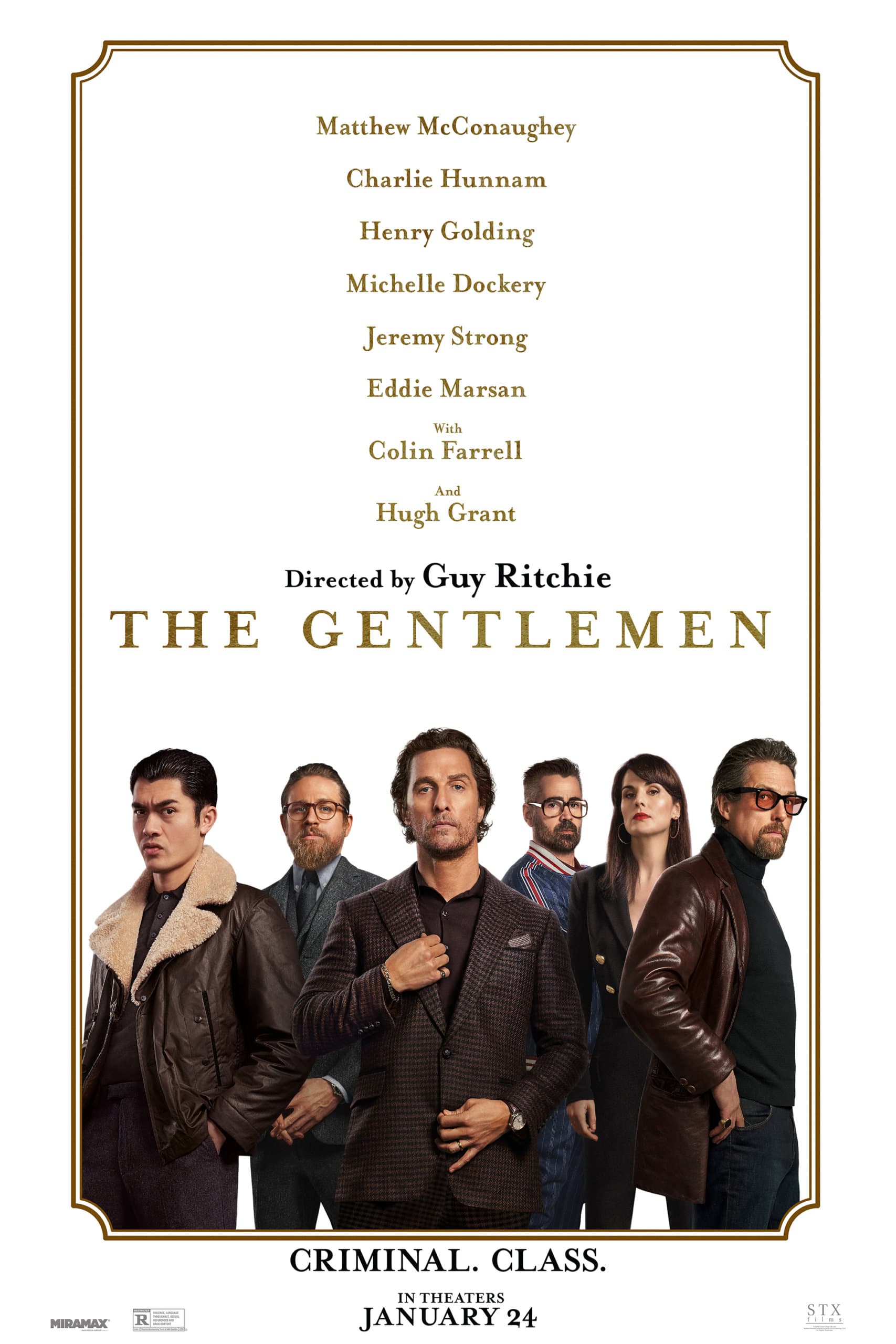 Cast: Matthew McConaughey, Hugh Grant, Charlie Hunnam
Genre: Action, Comedy, Crime
The film tells the retirement story of a character named Mickey Pearson, who built a criminal empire by selling drugs in London. Mickey plans to leave his criminal empire and go to America with his family. However, it is not that easy. First of all, he needs a large amount of money to get out of the world he is in. Agreeing with the famous billionaire Matthew for this, Mickey transfers his business to him.
While everything seems to be going well, he has to protect his beloved land from some gangs. And private detective Fletcher is more determined than ever to uncover Mickey's crimes over the years. Mickey, who finds himself in complete chaos with conspiracies, bribes, intrigues and blackmail, will have to postpone his retirement dreams for a while.
---
12) Wrath of Man – Money Truck (2021) | IMDb: 7.2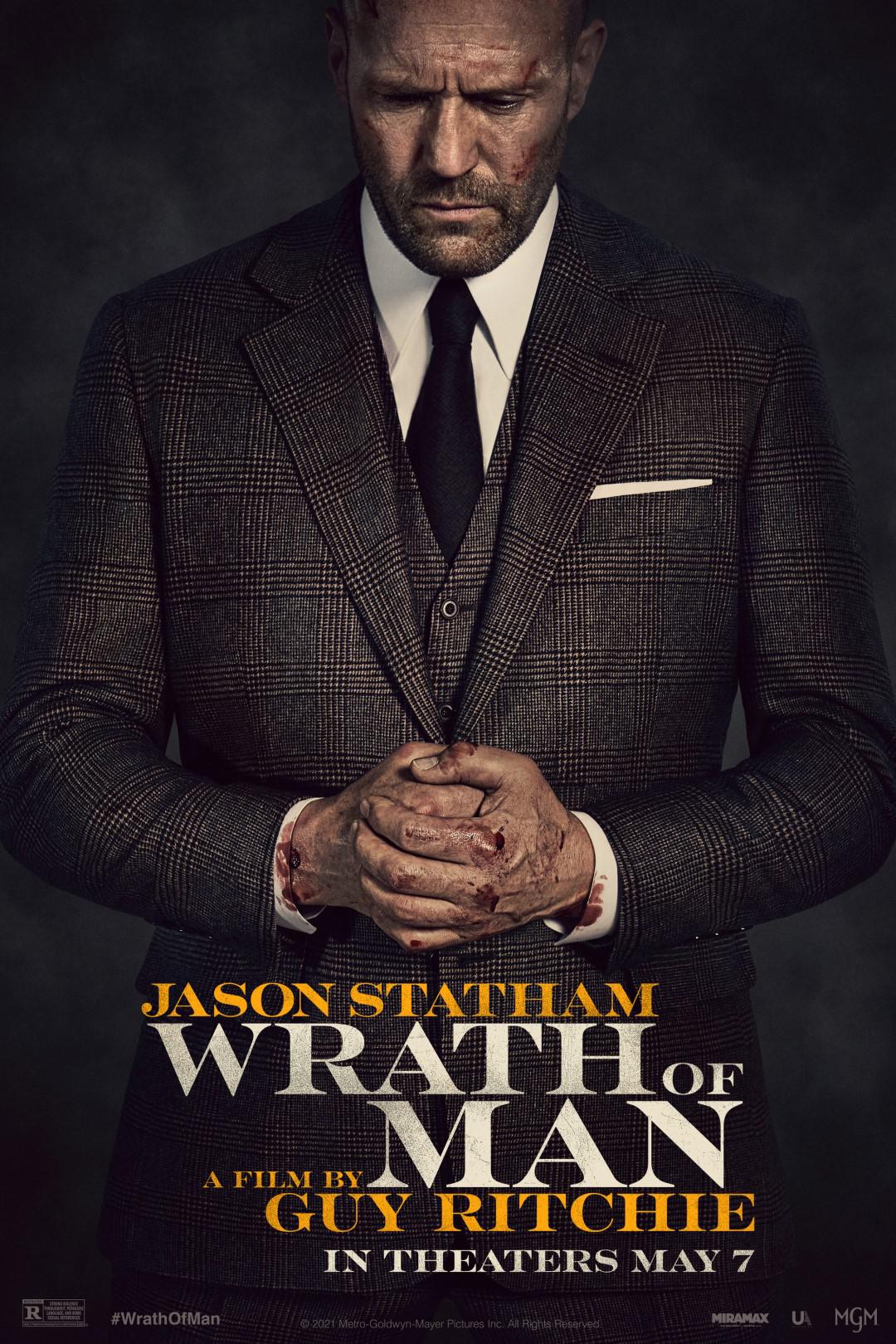 Cast: Jason Statham, Holt McCallany, Josh Hartnett
Genre: Action, Crime, Thriller
We have come to the last movie of our list of Guy Ritchie movies. The film also stands out as Guy Ritchie is once again working with Jason Statham after a long hiatus. Wrath of Man centers around a mysterious character who introduces himself as H. H is tasked with driving an armored truck containing hundreds of millions of dollars. Moreover, he is obliged to do this every week.
Guy Ritchie takes viewers on an action-packed journey through the streets of Los Angeles in this latest film. The mysterious and cold H character, brought to life by Jason Statham, no doubt proves once again how special the partnership of Guy Ritchie and Jason Statham is.
This post is also available in: Türkçe