The lifeless body of a 21-year-old teenager, who went missing in Elazığ, Turkey, leaving a note, 'There is nothing as absurd as happiness and life in this world as a house, car, and marriage', was found hanging from a tree in an empty field.
Ferhat Eren, 21, residing in the Ataşehir District of the center, left the house at around 21.00 last night, saying to get some air. After his absence for a long time, his brother looked at his room, realized that he had not taken any of his belongings. The family, who looked at the son's phone and encountered a suicide note, informed the police. While the young man was wanted everywhere by the police teams, his family desperately waited for good news to come for their son.
---
Found hanging from a tree.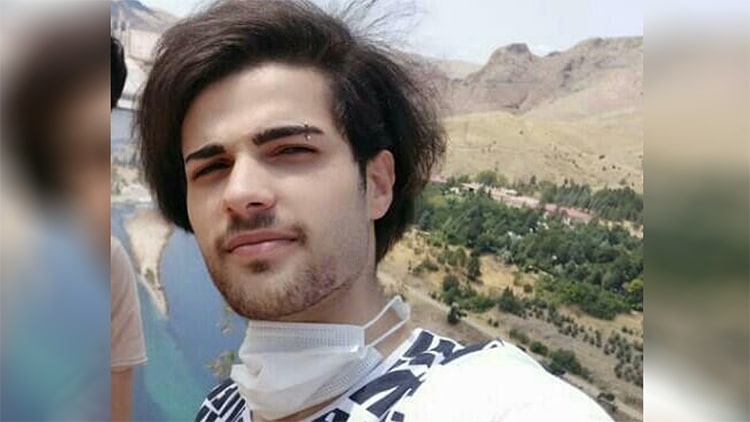 Citizens who saw someone hanging from a tree in an empty field behind Ataşehir District of the center reported the situation to the police. When the teams arrived at the scene, they determined that the person was Ferhat Eren. After the examination, the lifeless body of the young man was taken to the morgue of Fırat University Hospital for autopsy.
---
His father had read his farewell letter…
The note, "I've never been a talkative or telling his troubles person. But now, I can tell. I can't handle it anymore. There is nothing more absurd than life and happiness and life being a house, car, and marriage in this world. Until this age, I was like a living dead. At the time, I was neither happy nor satisfied. Only you thought I was. Now maybe going to a place where I will be happy gives me hope. No one should think of me or cry behind my back. I apologize to those who love me and my family. This is the last resort. I have to. Because the more I live, the more pain I have. I know, I will be talked about and forgotten for 2-3 days. Read this note after me so that maybe you will understand me. Even when I don't understand myself. Get everyone who asks me to read this note. Everyone has the right to know the truth. I have a hard time even writing these. Because it's hard to explain even myself, but I don't want to live anymore. I don't want to. No matter what I do, nothing changes. Every day the same things happen again. I can't change anything. Don't be sad, don't cry. Nothing comes back. I don't want to disappear. Remember me at least once a year. Those who are full of life from the outside are always the first to go. If I die, no one is responsible for it. My apologies to all my family and loved ones. Most of all, I apologize to you. Mother and father, I have not been a worthy son for you, I apologize."
Ferhat Eren's suicide note reminded us of Furkan Celep, who ended his life last year:
Note of Furkan Celep, who committed suicide at the age of 18: "I don't want to spend years for a car, a house"