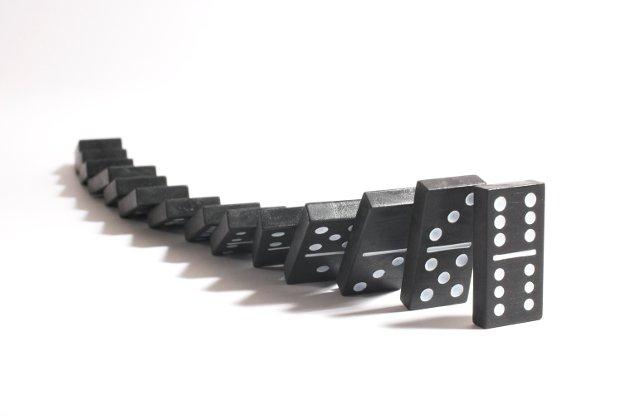 What is karma? Mixed,  action  meaning  It is a Sanskrit word and is based on Newton's law that 'every action must have a reaction '.
When we think, speak, or act, we initiate a force that will react accordingly. This returning reaction force may have been modified, altered, or suspended, but most people  It cannot be eliminated.
A man cannot escape the consequences of his actions, but only if the conditions are ripe for his suffering, that human being can become the result of his actions.  will suffer.  Regardless of whether laws are man-made or universal  Ignorance of the consequences of the law is no excuse and  It is impossible not to be affected. 
In the worlds of Karma and Reincarnation we must stop being afraid and start getting stronger, and this Karma  The laws we need to know about the laws are:
12 LAW OF KARMA
1- THE GREAT LAW:
– "
You reap what you sow
"
Also called the law of cause and effect
.
– If what we want is happiness, peace, love and friendship, then we should be happy, peaceful, loving and a true friend.
– Whatever we send out to the universe, it returns to us
2- LAW OF CREATION:
– Life doesn't happen right away. It needs our participation.
– We are unique both inside and outside the universe.
No matter what, our environment gives clues about our inner world.
– Be yourself and surround yourself with what you want to have in your life.
3- THE LAW OF HUMORITY:
– We cannot change something we refuse to accept.
– If we see someone as a hostile or negative character, then we cannot focus ourselves on the higher level of existence.
4- THE LAW OF GROWTH:
– " Wherever you go, here you are "
– It is not the change of people, places or things around us to enlarge our soul and inner world.  We ourselves have to change.
– All we have in our life is ourselves and it is the only factor we can control.
– Our lives will be much more harmonious and changed when we change who we are and what we are in our hearts. 
5- LAW OF LIABILITY:
– When there is a problem in my life, there is something wrong with me.
– We reflect what surrounds us, and what surrounds us reflects us. This is a universal reality.
6- LAW OF CONNECTION:
– Even if what we experience may seem insignificant, it is very important that it happened  because everything in the universe is connected.
– Each step follows the next step.
– In order for someone to finish a job, it is essential to start working.
– Neither the first step nor the last step is more  it is important,  Both are needed to achieve the goal.
– Past, Present and Future are all interconnected.
7- LAW OF FOCUS:
– You cannot think of two things at the same time.
– Therefore, when we focus on Spiritual values, lower thoughts such as greed or anger  occur  impossible.
8- LAW OF GIVING, GENEROUS AND HOSPITALITY:
– If you believe something is true, in life  sometimes he believed  to prove the truth of things  You will be invited, so you will have to defend the truths you believe in.
– This is where we put what we've learned into actual practice.
9- LAW HERE AND NOW:
– Anxiety about the future, here and now  where we are  prevents us from being found.
– Old thoughts, old behavior patterns, and old dreams prevent us from coming up with new ones.
10- LAW OF CHANGE:
– History is that we change our way  for  Lessons repeat until we learn what we need to learn.
11- LAW OF PATIENCE AND REWARD:
– All rewards are effort, effort and struggle at the beginning  requires.
– Valuable lasting rewards require lasting effort, effort and struggle.
– True joy comes from doing what we desire to do, and then knowing that the reward will already come.
12- LAW OF IMPORTANCE AND INSPIRATION:
– Whatever you put into something, you get it back.
– The true value of something is a direct result of the energy and intent within it.
– Every personal contribution is also a contribution to everyone.
– Defective contributions affect neither everyone nor those working to reduce it.
– Loving contributions to life inspire everyone
This post is also available in: Türkçe