The Last Dance is one of the greatest documentary series that will carry the Michael Jordan legend to new generations!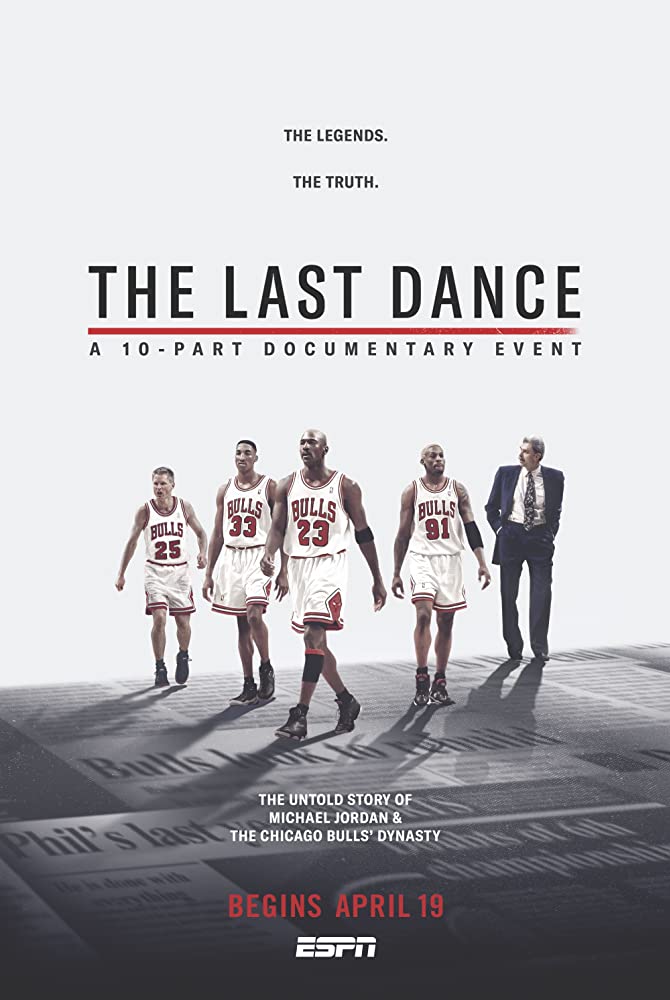 Release Date : 19 April 2020
Director : Jason Hehir
Featured in the Documentary : Phil Jackson, Michael Jordan, David Aldridge
Type : Documentary-Series, Biography, History
Country : USA
Duration : Avg. Episode Length 1 hour – 1 Season 10 episodes in total
Original Language : English
Production Companies : ESPN Films, NBA Entertainment, Netflix, Mandalay Sports Media
The Last Dance Plot
A documentary series, The Last Dance follows Michael Jordan's final season with the Chicago Bulls and the 1997-1998 season when the Chicago Bulls won their final championship. The documentary series, co-produced by ESPN and Netflix, was prepared using more than 500 hours of footage shot by the camera team. The Last Dance chronicles the journey of Michael Jordan and the Chicago Bulls to championships.
The Last Dance Review and Review
It should be watched as it is the documentary that best describes Michael Jordan among the productions in which he is at the center. Besides, you are witnessing history while watching. This production takes you on a long but not boring journey into the history of the Chicago Bulls and the NBA. If you like basketball, success stories and recent history, you'll love this mini-documentary series called Last Dance.
The Last Dance Points
IMDb : 9.2
Rotten Tomatoes : 96%
Metascore : 91%
Google : 95%
---
Watch The Last Dance
This post is also available in: Türkçe