He managed to touch the hearts of many of us with the way he handles emotion. Cagan Irmak movies Undoubtedly, it has a special place in our lives. Çağan Irmak, who managed to put his signature on the most memorable films and TV series in Turkey, is also a source of great pride for us. So much so that he was awarded an award at the Nünberg Turkey-Germany Film Festival.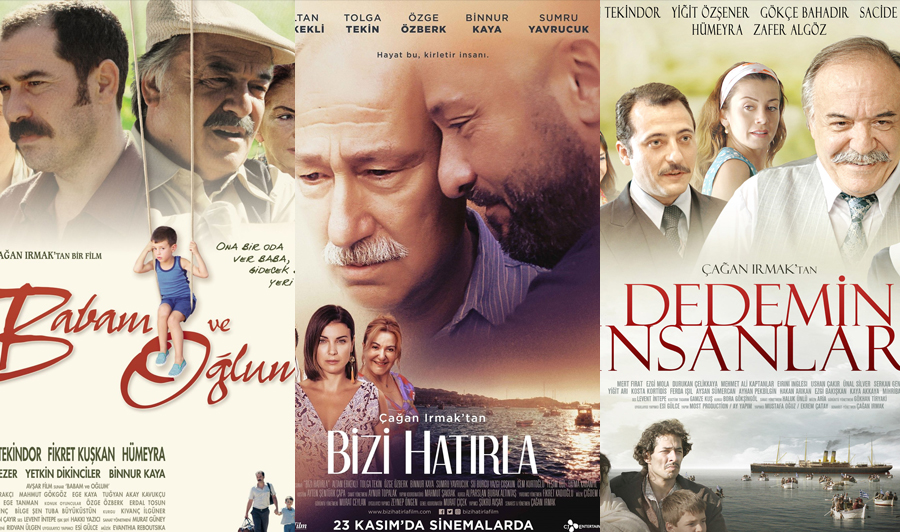 On the other hand, the first works of the master director, whose success exceeds the borders of the country, are worth talking about. Çağan Irmak, who we saw in the assistant director's chair in the legendary Turkish TV series of the period, "Muhtars of the Neighborhood", became famous with the TV series Asmalı Konak, which came to the screen in 2002-2004. Beginning from these years, Irmak, who started to be known for both his directing and screenwriting, also made successful films in cinema. Now, let's remember what were Çağan Irmak's movies with the highest IMDb scores. If any of you haven't watched these movies yet, we highly recommend them! Here are the best Cagan Irmak movies!
---
1) My Father and My Son (2005) | IMDb: 8.4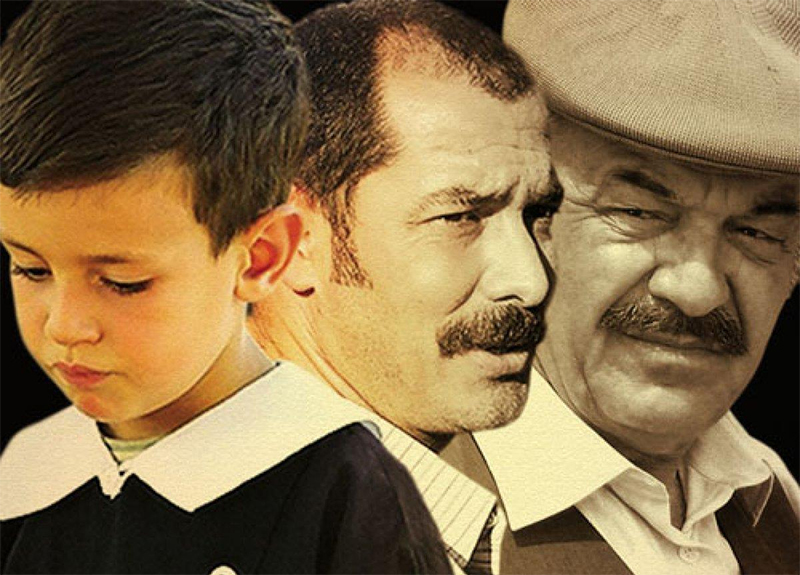 It
is perhaps the first movie that comes to mind when one thinks of Çağan Irmak movies
. We came across names such as Fikret Kuşkan, Çetin Tekindor and Hümeyra in the lead roles, and Çağın Irmak was also the scriptwriter.
My dad and my son
is shaped by the observations of Deniz, a small child. The film, which also includes the September 12 Coup, is based on the years-long resentment of the characters Sadık (father) and Hüseyin (dede).
Subject : Deniz, who lost her mother when she was born, was raised by her father Sadık. Little Deniz, who does not know any relatives other than her father, goes to their hometown with her father Sadık, that is to the farm, and meets her grandfather, grandmother, uncle and aunt whom she has never seen before. Sadik's return to the farm after years with his son has a purpose. Will the resentment of father and son end? But what will happen to little Deniz?
---
2) My Grandfather's People (2011) | IMDb: 8.0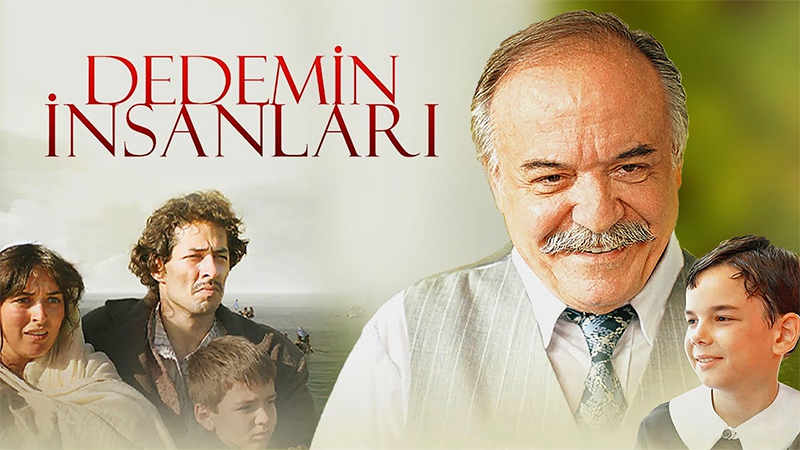 In the cast of the film, Çetin Tekindor, Gökçe Bahadır, Yiğit Özşener and Sacide Taşaner drew attention. My Grandfather's People is one of the works written and directed by Çağan Irmak. The film also draws great attention as it is fictionalized from the true story of Cagin Irmak's grandfather.
Subject : The work, which is about the years of the First World War and the population exchange, takes place in a small coastal town in the Aegean. Ozan is a little boy living in this town. His grandfather, Mehmet Bey, had to immigrate from Crete to Turkey during the population exchange years. Also, Mehmet Bey is a very respectable and helpful personality. He will sincerely tell his grandson Ozan about Crete, where he had to migrate when he was only 7 years old, and all the difficulties he experienced. The work, which sheds light on the history of the period, has managed to get full marks from many critics with its emotionally charged expression.
---
3) All About Mustafa (2004) | IMDb: 7.6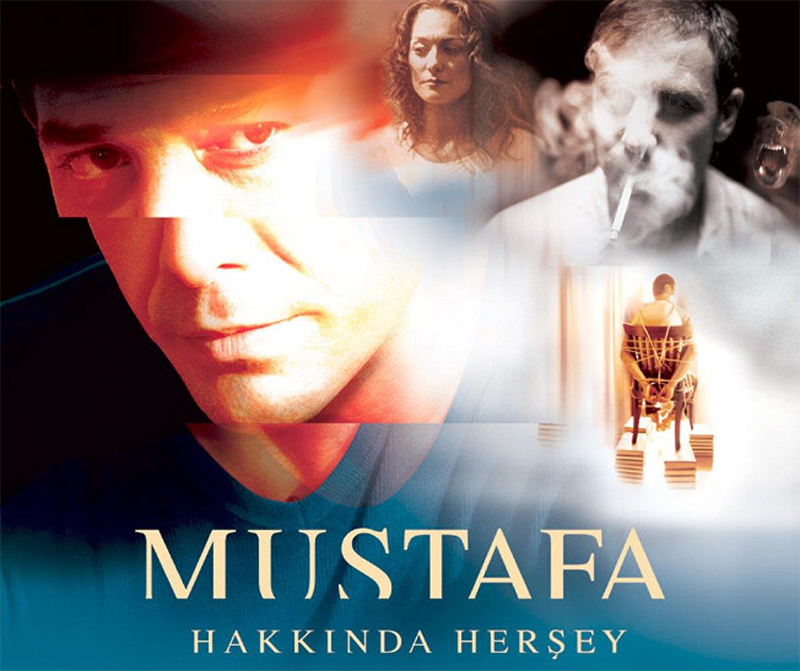 Starring Fikret Kuşkan and Nejat İşler. All About Mustafa The film draws attention with the elements of tension and emotionality it contains. The movie, which is about the lives that coincide with a traffic accident, brings big secrets with it.
Subject : Again, in the film written and directed by Çağan Irmak, Mustafa is a character with an excellent job and a wife, a sweet child and a wonderful job. Everything is going perfectly in his world, or so he thinks. Unlike Mustafa, Fikret is an ordinary taxi driver. One day, Fikret has a traffic accident. He is not alone in the accident. Mustafa's wife is with him and unfortunately he does not survive the accident. After Mustafa receives the news of his wife's death, his world falls apart and he decides to investigate this accident. What does his wife have to do with Fikret, whom she has never seen before in her life? What are the secrets that Mustafa never knew?
---
4) Whisper If I Forget (2014) |IMDb: 7,5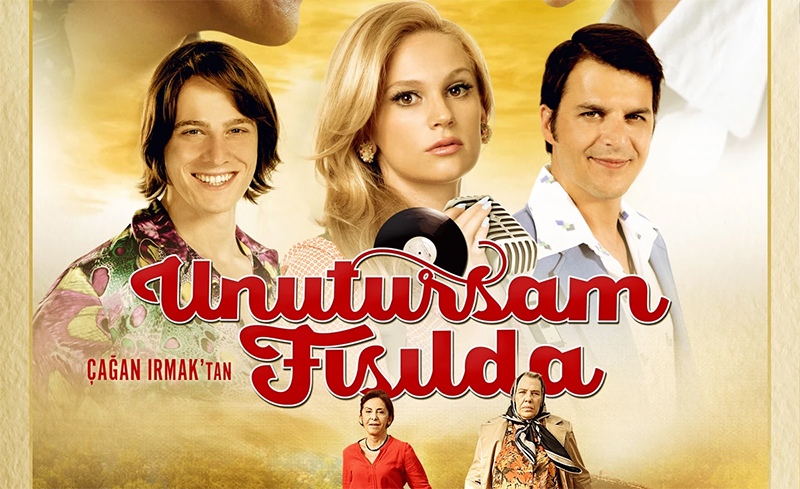 Another one of Çağan Irmak's hit productions, Unutursam Whisper, this time hosts Farah Zeynep Abdullah, Mehmet Günsür and Kerem Bursin in their leading roles. The story, which begins with the story of two sisters with diametrically opposite characters, draws attention with its emphasis on the themes of love, art, fame, dreams and finally reckoning. On the other hand, the magnificent voices of Kenan Doğulu and Farah Zeynep Abdullah, who composed the soundtrack of the film, are the most talked about parts of the film.
Synopsis: Hanife and Hatice are two sisters with very different personalities, living in a small town in Izmir. Her sister Hanife graduated from health high school and started nursing in the village. He is a very introverted and grounded character. Her sister Hatice, on the other hand, is a character chasing dreams, the opposite of everyone, and her biggest passion is music. One day, a new governor is appointed to the town. Tarık, son of the governor, is a young and handsome musician. Both brothers fall in love with this boy, but Tarık will choose Hatice. These two young people go to Istanbul after their dreams and take steps to become famous. Hatice will be able to prove herself and her voice, but a big collapse is waiting for her. Hatice returns to her hometown after years and will have to face what she stole from her sister, and moreover, she will have to give an account. Also, Alzheimer's disease does not let up.
---
5) Remember Us (2018) | 7.4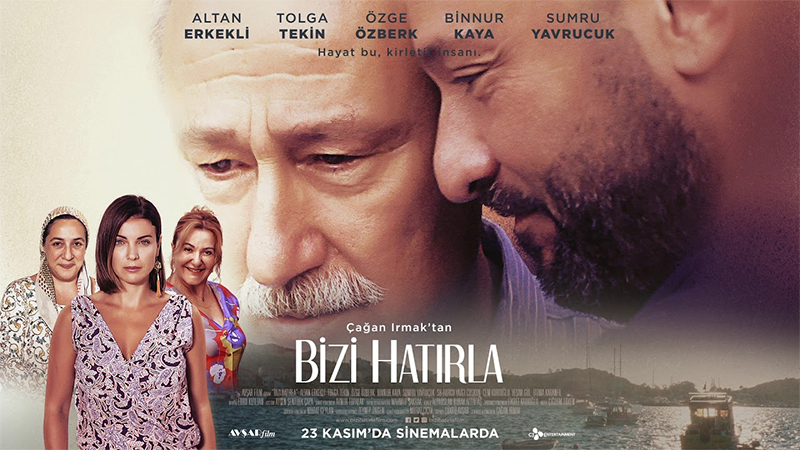 master director Remember Us He continues his success by welcoming the audience with a father-son relationship in this movie called. Starring Altan Erkekli, Tolga Tekin, Özge Özberk and Sumru Yavrucuk, the movie draws attention with its emotionally charged scenes. The theme, which is shaped around the main character's own inner deliberation and conscience, is cited as one of the biggest factors in the success of the film.
Subject : Kaan is a hardworking character who has achieved his success in his job with his own nails. Married and has a child, this character leads a happy life in Istanbul. Kaan, who could not show his father the importance he gave to his job and family, neglected him greatly. One day, his father's illness begins and Kaan, who receives the news of this, wants to take care of him. As his business life prevents him from going to town, he takes his father to Istanbul with him. However, Kaan's wife will not be happy with this situation. Will Kaan, whose father's discomfort gradually increase, be able to regain the years he neglected and ease his conscience?
---
6) Are we ok? (2013) | IMDb: 7.1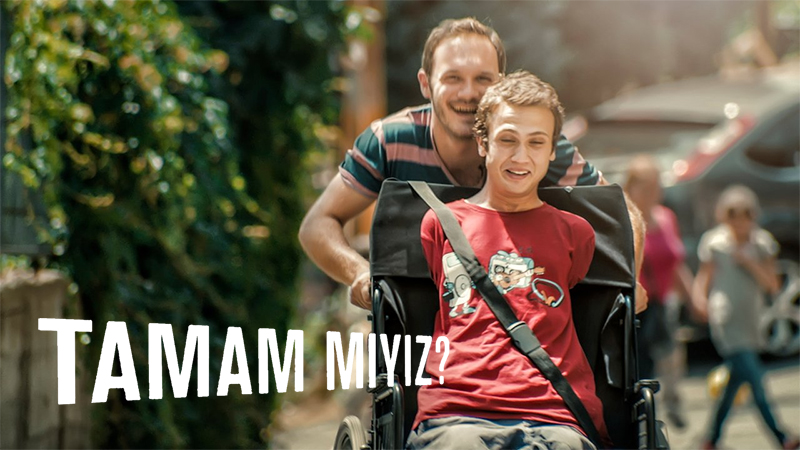 The names that we are accustomed to seeing in the leading roles Are we ready? The movie is one of the most popular productions of Çağan Irmak. The film, crowned with the magnificent acting of Deniz Celiloğlu and Aras Bulut İğnemli, reveals how the lives of two very different people intersect. The work, which deals with a wonderful story of friendship, draws attention with its quotations from Kinyas and Kayra, the influential book of the period.
Subject : July is a very sensitive and naive character. His family is wealthy, but he is a self-contained sculptor because his father was rejected by his beliefs and views. One day, July learns that she has been abandoned by her lover through an e-mail. From this moment on, difficult times are at hand for July. He constantly has nightmares and there is a person in these dreams. One day, July encounters the person she has always dreamed of in a park. This person, whose name is İhsan, is a disabled individual without arms and legs. July is determined to go after İhsan and get to know him better. The roles of these two characters in each other's lives will be great.
---
7) Those in the Dark (2008) | IMDb: 7.0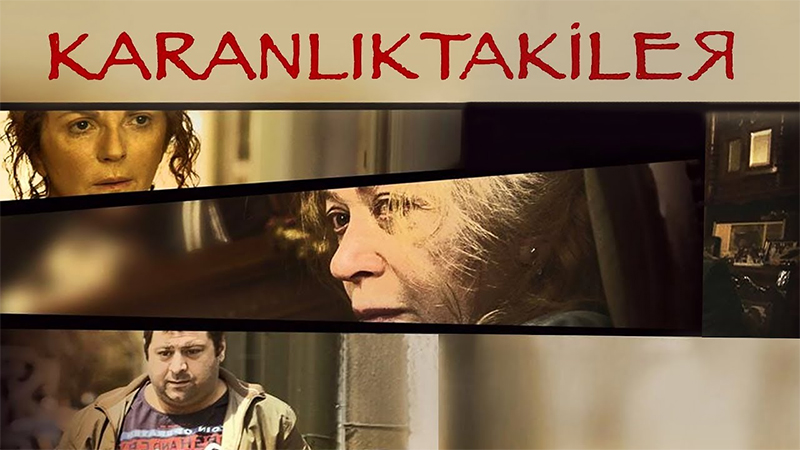 Focusing on the theme of melancholy and obsessive relationships those in the dark The movie hosts names such as Erdem Akakçe, Meral Çetinkaya and Derya Alabora in their lead roles. The movie, which focuses on a different theme from the usual subjects of Irmak, also comes to the fore with the performances of the actors.
Subject : Egemen is a character who lives with his mother, who is obsessively attached to him. So much so that the mother character can never tolerate her son living in another place, causing great crises. Egemen is not happy about this situation at all. Because he wants to live his life freely. According to him, the only time he gets involved is in the advertising agency he works for. There is also a woman he falls in love with, who is the owner of an advertising agency. While Egemen is torn between his own life and his mother; How will life push him to make choices?
---
8) Good Morning Istanbul Brother (1999) | IMDb: 6.9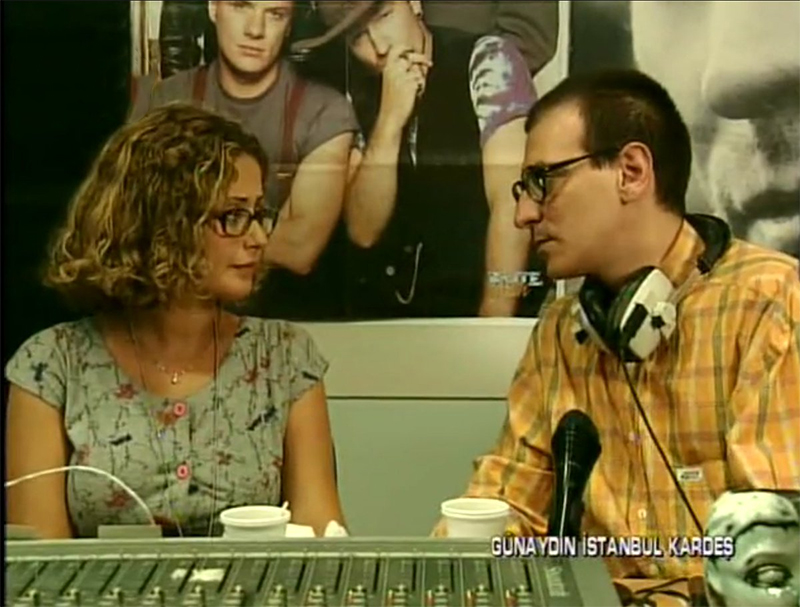 Starring Esra Akkaya and Volkan Severcan. Good morning Istanbul Brother The film presents the audience with a hopeful and charming story. The production is also important because it is the first film in which Çağan Irmak meets with the audience on the big screen.
Subject : As a radio DJ, Alican is a rather shy character in his daily life compared to his energetic and talkative ways on the radio. Both his family structure and upbringing, as well as the sadness of his father, whom he lost at a young age, have been influential in his introverted character. Alican's life will change completely when he meets a woman named Sadenaz one day.
---
9) Messenger (2018) | IMDb: 6.9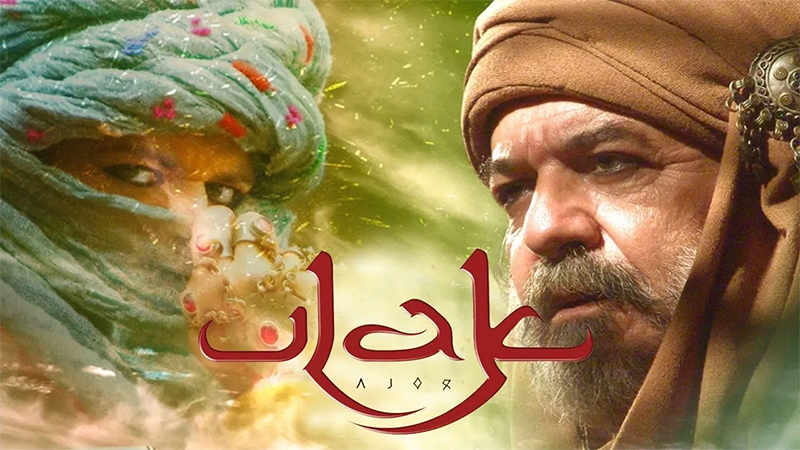 Another work that goes far beyond the line of Çağan Irmak. Messenger Let's say it's a movie. Among the protagonists of the story, there are names such as Çetin Tekindor, Hümeyra and Yetkin Dikinciler; Places independent of time and space, and intriguing and frightening tales shape the theme of the film. Irmak, who also includes eastern and western syntheses in the film, manages to please the critics and the audience by pushing the limits.
Subject : In an unknown place in time, an old messenger comes to a village. The people of the village, who do not like foreigners, are not very pleased with the arrival of the messenger. But the messenger came for a purpose. Because they have stories to tell. The people of the village will not want to listen to him and what he tells. Except, of course, the children and the smartest and craziest in the village… The fog that will eventually descend on the village will want to tell the villagers something. Sure, understand…
---
10) Princess Sleep (2010) | IMDb: 6.8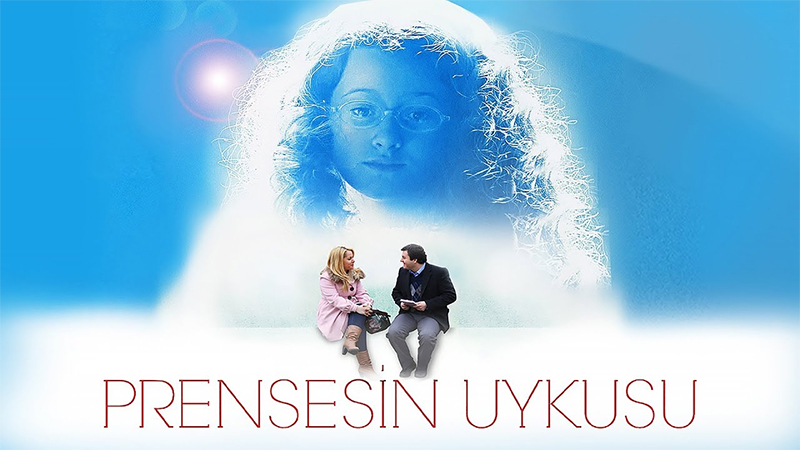 Written by Çağan Irmak inspired by the song of the Redd group and transferred to the big screen. Princess Sleep With the theme it handles, it is considered as the fairy tale of Turkish cinema. Featuring valuable names such as Sevinç Erbulak, Ayşenil Şamlıoğlu and Genco Erkal in the lead roles, Irmak greets the audience with a heart-warming story.
Subject : Aziz leads a quiet and calm life, working in a library. One day, Seçil and her daughter Gizem move to the apartment where she lives. Aziz, whose life is enlivened by the colorful imagination of the little girl Gizem and the joy she spreads around her, will be devastated one day when the girl falls into a deep sleep. While her mother Seçil was losing hope for her daughter; Aziz never loses hope that the little girl will wake up one day. Aziz, who has developed a belief of his own, thinks that if the three wishes he writes in his diary come true, the girl will wake up. Thus, Aziz's story begins and we step into his unknown fantasy world.
---
11) The Lonely Man (2008) | IMDb: 6.8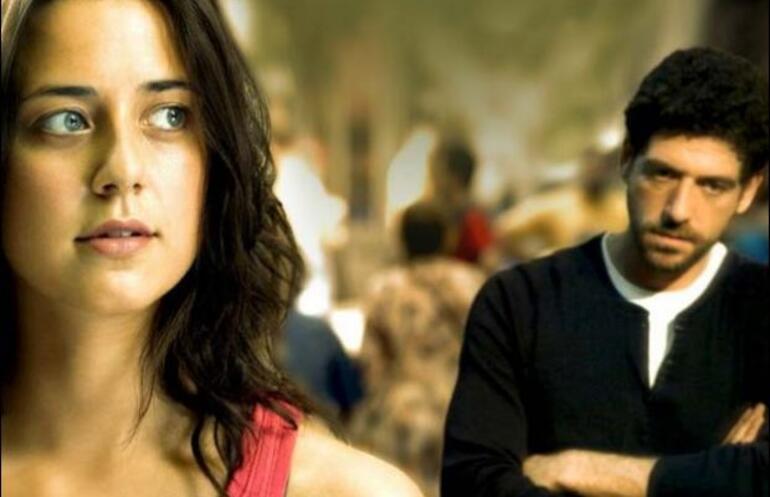 Among the films of Çağan Irmak, it is perhaps the most talked about film of the director after My Father and My Son. Unemployed man . Cemal Hünal and Melis Birkan, who share the lead roles, are doing a great acting in this movie. Irmak, who tells the feeling of loneliness in a style that will work perfectly to our bones, also emphasizes the sexual elements and as a result, a magnificent story emerges.
Subject : Alper and Ada, whose paths cross in a bookstore, are quite different characters from each other. Alper, who lives in daily relationships, associates sexuality with violence and uses it in his relationships, is also extremely lonely. That's why he can't fit himself or his desolation anywhere. Ada, on the other hand, is a very sociable woman who has strong relationships with people and enjoys life. Although Alper sees Ada as a one-night stand at first, he can't stop himself from wondering about her. The love of the duo, which started to be full, will lead them both to unhappiness over time. Alper is very used to being alone and will find a cure for it. With a broken heart to leave behind, of course.
---
12) Rare Life (2015) | IMDb: 6.8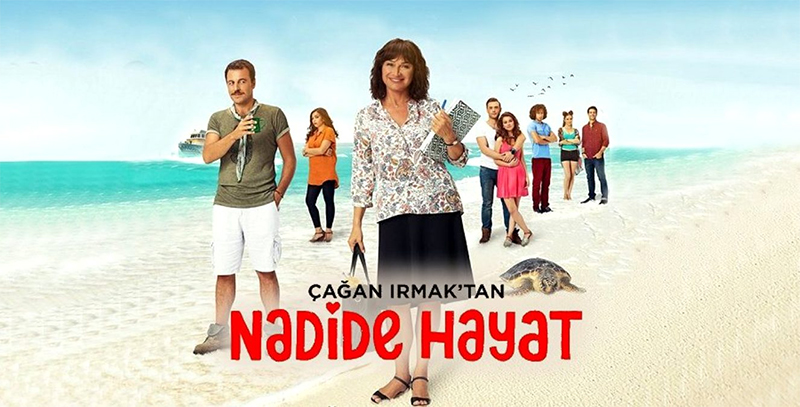 It came to life with the unique performance of Demet Akbağ. Rare Life The film welcomes the audience with a naive story by Çağan Irmak. Helping the audience to feel much happier and more hopeful by moving away from the drama theme, Irmak reaches a great extent with this work and ultimately presents a warm story to the audience.
Subject : No matter how old you are, it's never too late to follow your dreams. This is exactly what Nadide Hanım is instilling in the audience. Nadide, who lost her husband of 30 years, has fallen into a great void and does not know what to do. Although he tries to get himself many hobbies, he is useless and cannot feel happy. Then, one day, he comes across a news in the newspaper. The news about the university amnesty causes Nadide to resume her university life, which she left unfinished for her husband after her marriage. Nadide, who has always shaped her life in line with the wishes of others, is now determined to chart her own path and achieve happiness.
---
13) Play Me Old and Wise (1998) | IMDb: 6.6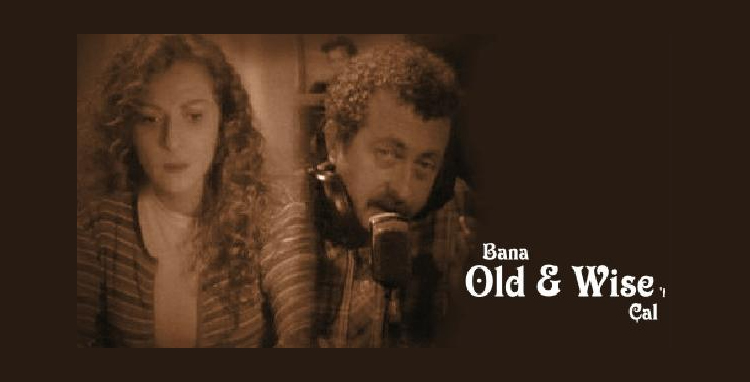 Considered to be the first version of the movie series "The House of Nightmares" and known to have given ideas to Çağan Irmak. Play Me Old and Wise The film draws attention with its horror-thriller genre. The production, which is the first film written by Çağan Irmak in this genre, remained as one of Irmak's short films, but only played at the festival. The film, which is not broadcast on TV, can be found and watched on certain internet sites.
Subject : Oğuz is a radio programmer and broadcasts songs on demand from his listeners at night. One day, a man named Onur connects with him and asks him to play a song called Old and Wise for a woman named Eda. Meanwhile, a woman named Zuhal is listening to the program and finds the situation extremely interesting. Because she has a friend named Eda and Eda's boyfriend named Onur passed away a while ago. Explaining the situation to Eda the next day, Zuhal will also learn that the song in question has a special meaning for Onur and Eda. Is it all just a coincidence?
---
14) Strawberry Pie (2000) | IMDb: 6.0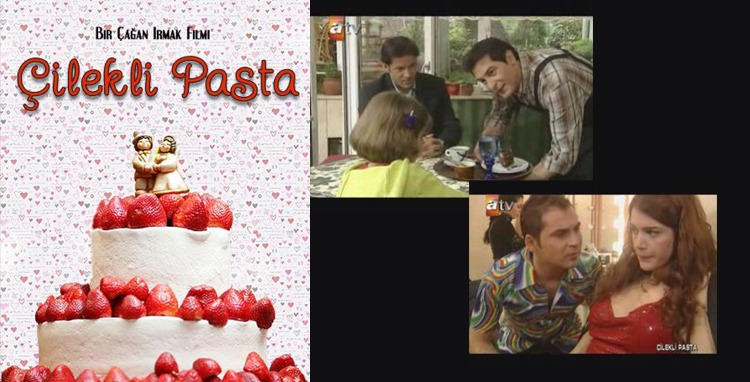 The production of Çağan Irmak, which was broadcast as a television movie Strawberry cake draws attention with its masterful cast and story. Starring Yasemin Kozanoğlu and Uğur Polat, the movie presents a love story with its drama and emotional genre.
Subject : Onur, who is a patisserie operator, is a pastry maker who loves his profession. Onur, who is a strawberry cake lover, makes and showcases a strawberry cake every day, but never sells it. Because according to her, the cake should belong only to the person she will fall in love with. And that day will come. One day, the famous actress Burcu Burkan enters the bakery to shoot and Onur realizes that he is the right person. Despite their different lives, the two will want to get to know each other and they will have a love affair. However, Burcu has a secret she is hiding.
---
15) House of Nightmares – Pursuit (2006) | IMDb: 6.0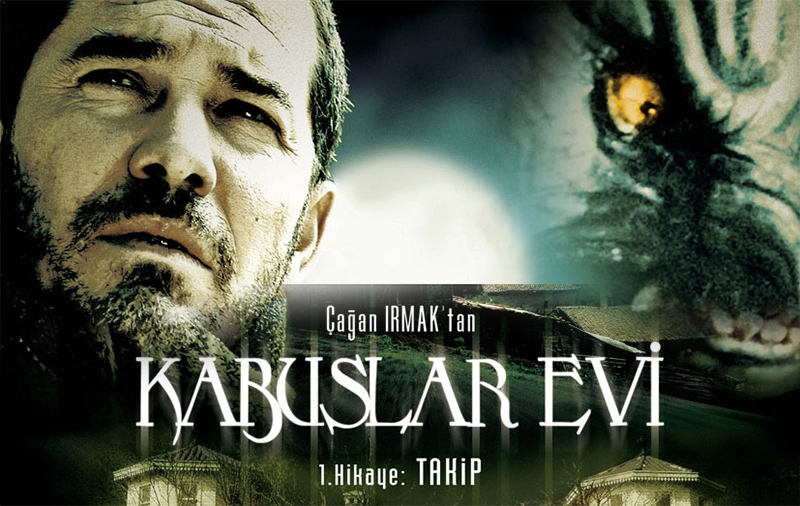 Consisting of many series " House of Nightmares Being the first film of the " series, Tracking is one of the films that Çağan Irmak sits in the director's chair. The horror-thriller production draws attention with different stories and different actors in each series. We definitely recommend you to watch all the movies of the series, especially the series directed by Çağan Irmak.
Subject : İbrahim was exposed to a great tragedy in his childhood. In the village where he lives, there is a werewolf whose origin is unknown, and it harms both people and animals. One day, when the werewolf kills the child of the most beautiful woman in the village, the villagers take action. So anyone with a gun goes on a werewolf hunt. Meanwhile, Ibrahim's father managed to kill the werewolf, but unfortunately he was injured in an attack and took the poison. From this moment on, while İbrahim observes the change in his father; One day, he witnesses his father killing his mother and running away. Years have passed. İbrahim is now grown up and thinks that he is being followed by his father. Ibrahim, who will rent a place called "The House of Nightmares" to finally confront him, will wait here to confront his father.
---
16) Children are Entrusted to You (2018) | IMDb: 5.5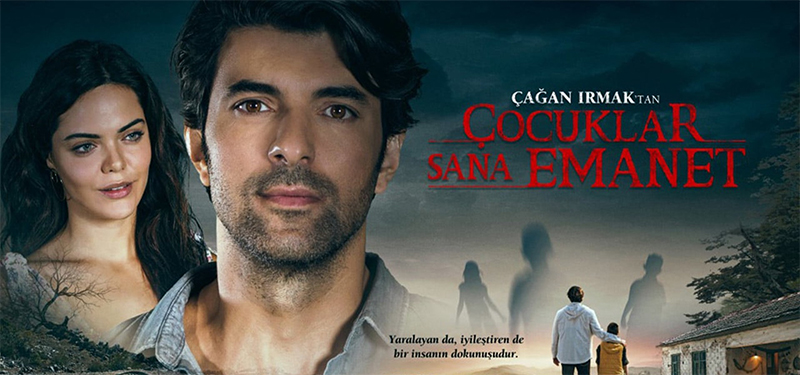 Cagan Irmak's drama-thriller movie Children Are Entrusted To You leaves the impression that the director continues the trend he started with the House of Nightmares. Decorating horror elements with fantastic events and heroes, Irmak also achieves success in this movie.
Subject : Kerem, a successful interior designer, lives a life that everyone can envy, and everything turns upside down in a moment. Kerem has a traffic accident and nothing will be the same as before. Trying to overcome the trauma he experienced after the accident, Kerem will seek help from a healer woman and villagers and try to get rid of it.
---
17) My Name Is Feridun (2016) | IMDb: 5.3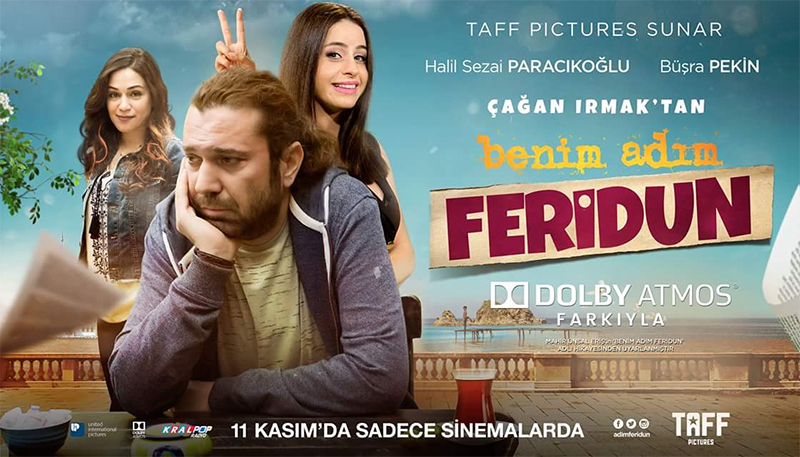 Adapted from the story of the same name by the beloved writer Mahir Ünal, "
My Name is Feridun
" takes place on the big screen with its drama and
romantic comedy
genre. The production, whose screenplay was written by Çağan Irmak as well as its director, is among the popular and talked about movies of the period.
Subject : Ersan is a character who believes in long relationships and enjoys the comfort of it. However, one day, his lover is abandoned by Ayla and he cannot bring her back no matter what he does. Ersan, who goes to the summer house to distract his mind with the depression he is experiencing, attends a wedding by chance and is mistaken for a man named Feridun. This identity, which he likes at first, starts to become inextricable later on.
---
18) Wish Me Luck (2001) | IMDb: 5.2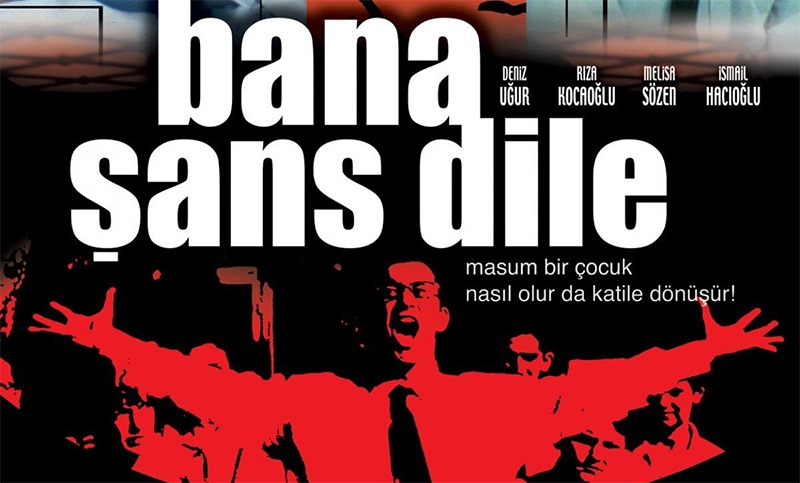 It is the director's first feature film. Wish me luck 5 years after it was broadcast at the festival, it met its audience in the vision. In addition, the film, which was written differently from the usual scenarios of Çağan Irmak, was considered valuable in terms of its interesting subject and sub-messages. We think that those who are looking for a different production by Çağan Irmak should definitely give this film a chance.
Subject : Bahadır is an introverted child who has difficulties in communicating with his environment. So much so that this character, who is studying in high school, has no friends at school either. When he wakes up one morning, Bahadır, who will try something he has not done before and embark on a new path, goes to school with a gun in his pocket that morning. Bahadır, who took his classmates hostage, will ask them to tell them about the memories that hurt them the most, and in the end, the painful picture of unknown lives will be revealed.
You may also be interested in these contents:
This post is also available in: Türkçe